Open vs. Closed Visiting Hours in the Intensive Care Unit
Nurses frequently find themselves in the situation where they are torn between providing the best quality care they can for a patient, and allowing family members and friend access to the patient. This can be a particularly significant problem when the patient is seriously ill, and placed in the Intensive Care Unit for whatever medical unit. Is it possible that allowing open hours access for family members to the ICU compromises the intensive care that nurses are required to provide for their patients? Is the presence of family at any hour of comfort to the patient, or does the patient find it difficult to rest and recover when family can come in at any time? This paper will attempt to review this issue from a quality care as well as a culturally competent care issue. It is my hypothesis that that open visiting hours in the Intensive Care Unit can cause more strain on the patient and the staff than is good for either to experience.
Don't use plagiarized sources. Get Your Custom Essay on
Visiting Hours in the Intensive Care Unit
Just from $9/Page
It has been repeated so often that it likely means less today than ever before, but it is true that today consumer health care dollars are more important than ever, and hospitals and HMOs find themselves competing with all measures of enticements to bring the consumer dollar to their doors. Among these upgrades include more family oriented birthing centers, cardiac rehabilitation facilities and intensive care units that offer open visiting hours. It was interesting to note in the review of data surrounding this problem the exact definition of "open visiting hours" and how this is perceived by the staff and by the healthcare consumer. This will be another of the issues I will review in this paper, since expectation and reality may sometimes diverge, and in the highly charged atmosphere of patients being cared for in Intensive Care Units, it is likely that we will find that education of patients and staff is one of the greatest tools to improved staff and patient satisfaction.
Literature Review study by Livesay, et. al, in 2004 reviewed the perception of open visiting hours in an intensive care unit which cared specifically for patients with neurological problems. The purpose of the study was simple – to determine if patient and family satisfaction could be melded with improved quality of patient care. It was also specific that the unit policy and procedures would be evaluated for needed changes as would serve customers and nursing alike. Of course, the perception of the changes on the health status of the patients was of paramount concern. In this intensive care unit under study, the policy had been to individualize visiting hours based upon patient care. One group of family members were provided with a handout which described the visiting hours as ongoing except between the hours of 0600 to 0800 and 1800 to 2000, times of shift change and staff report. In the first case, two visitors would be allowed at a time, but no children under age10. In the second the instructions were much vaguer, simply stating that the visiting hours were "flexible" and based on the needs of the patient. Primary research questions in this study included how the visiting hours would be interpreted by the staff members, and how changes in the degree of visual and auditory stimulation would affect the recovery of these neurosurgical patients. In the study each nurse and patient care assistant was asked to participate, and a total of 22 RNs and 4 PCAs did elect to. Staff members were given a survey and asked to respond anonymously within twelve hours. The study showed that ultimately there was a wide variation on the way the visiting hours were adapted, based on the understanding of the staff member. The main message gained from this study was less about clinical quality and more about consistency of message. It appeared that in this case there was a significant degree of confusion regarding the definition of "open hours" and an overwhelming majority of staff members noted they did not feel it was appropriate for a family member to be allowed to stay at bedside overnight, even though this was the policy at the time. Ultimately, the study was limited in its scope because the staff was not very clear on the very issue on which the study was based. What this study demonstrated was that the unit required a mandatory educational model to review visitation policy with staff and assist staff in a complete understanding of the flexibility that was stressed in the policy.
The next study by Fumagalli, et.al. (2005) reviewed the fact that in most observational studies (generally the majority of studies done on the subject), patients and visitors seemed to appreciate the ability to have a flexible visiting policy in intensive care. This study aimed to use a randomized controlled trial (RCT) in order to compare the complication rate which occurred in patients who had a single visitor with open privileges determined by the patient as compared to the patient who was only allowed a single visitor twice per day for a 30 minute time period. In this study, in which visiting policies were randomly changed in two months sequences for two years in a 6 bed ICU enrolled a total of 226 patients. The patients were monitored for complications, specifically microbial contamination, septic and cardiovascular complications, emotional profile and stress hormone response. It should be noted that the patients who were admitted to the ICU during the unrestricted visitor phase of this study on the whole received more and longer visits than did the others. Despite this fact, there was no more significant degree of septic complication in the unrestricted period as compared to the restricted period. Interestingly, the number of patients who had cardio circulatory complications was 2 fold higher in the restricted visitor unit and these complications were associated with a higher rate of complication in the same population. The patients who were allowed unrestricted visiting privilege also had a lower level of anxiety and lower TSH levels in the periods from admission until discharge.
Confounding and complicating factors in the study include the relative selectivity of the patients, and the fact it was a single center trial, which reduces the degree of generalization of the results.
What should be noted in the authors favor however is that the study was indeed a pilot and used more scientific methods than had previously been done to examine the true effect on the patient. What cannot be judged from this survey is what the effect of the rotating sequences had on the staff. It is noted that the staff were not allowed to know which sequence was being used until the new period began. It is also interesting to note that the ICU did not accept any new patients in the last week of the two-month period in order to prevent overlap of patients in different visiting cycles, and that the ICU was closed for 4 days between each cycle to allow a cleaning and disinfecting. This unusual procedure may have had a confounding effect on the rate of infection as well.
Farrell et. al, (2005) ran a qualitative research study in which in depth interviews were conducted with eight intensive care nurses, had limited participant observation and a review of selected documents to see how the experiences nurses were able to incorporate visitors into the potentially hectic practice of a busy intensive care unit. It is true that in many cases the staff in intensive care units see the presence of family members on an unrestricted basis an intrusion since the patients and the visitors must be managed, which created an increased staff stress in an already stressful work environment. This has been demonstrated in literature. In the study (Farrell, et.al), they used a hospital which is typical for the hospital of today in that it serves a multicultural population, and has gone through the last twenty years of health care downsizing with significant changes in patient populations, services provided by the hospital and the number and experience of nursing staff. This hospital was unique in that it was the result of the merging of two previous hospitals and there had initially been a very significant divide in which the staffs did not merge together as employees of one hospital but rather for a long period of time continued to maintain separate identities as employees of two separate institutions. To note this is significant to the study, since this element in itself could severely skew the amount of stress and distraction identified by a staff that had problems from the start. In addition, the ICU in question was one which had been developed after the downsizing of intensive and cardiac care into one unit, resulting in a reduction of bed capacity by half.
This study found that none of the participants viewed their dealings with visitors as part of a plan for their typical shift. Essentially, visitors in this setting were dealt with as they arrive and several different policies were used, depending on the situation. Farell, et. al. also based their visiting policy on the response of the patient. Many reported that when the unit was quiet visitors were usually allowed to stay as long as they liked, and if a patient were dying all rules and regulations were suspended. All nurses agreed that they took the time to introduce visitors to the ICU environment, which is often frightening and overwhelming. It was helpful to notice that each nurse endorsed the fact that they treated patients as they would like to be treated themselves. Ultimately, this study identified that visiting the ICU is an experience that leaves many family members exhausted and overwhelmed and the nurses felt that access should be based upon the balance between the needs of the family and the need of the patient to have rest, quiet and more intensive care from the nurse. The study also identified that it was difficult for the nurses to do this, especially as patients become more seriously ill and require more intervention, and yet needed the time to be with the family. The study did not make and definite recommendations, instead simply noted that this was a complex situation.
A study by Mendonca and Warren in 1998 reviewed the needs of the family members of critical care patients. As we have identified, this can be an overwhelming experience for the family member.
The study identifies several feelings that the family members experience and attempted to assess needs particular to the family members using a needs inventory and then reassessed the patient to see if the needs were met. Using a convenience sample of 52 family members, families were provided with three questionnaires; the first with demographic data, the second listed needs the patient's family may have, and the third questionnaire consisted of the same questions in the second questionnaire, except this time queried as to whether the identified needs had been met after three days in the ICU. The sample size was small at 52 participants, but the mean age appeared appropriate. The population was also evaluated for level of education and coping mechanisms, and existing family support. Also, it was a single center study so it is difficult to know if generalization is possible. Ethnicity was identified as a distinct variable in this study, with special attention being needed to ensure that culturally sensitive and competent care is provided. There appeared to be a negative correlation between perception of support and the level of education of the family members, and lays the foundation for further study.
A study on visitation policies in critical care was done as a performance improvement initiative (Roland, et.al. 2001). In this study, family members had expressed a significant degree of dissatisfaction with the restrictive policies that were implemented at the ICU of a combined coronary and medical intensive care unit. The administrative staff at the hospital found that review of literature on the subject generally supported the liberalization of visiting policies but there were not many actual studies done on the effect of such liberal policies on patient care. The setting for this study was a 15 bed unit in a large Veterans Administration Hospital. The Roland, et. al. hospital was unique in the studies we reviewed since this study took place at a regional referral center and in many cases, patients were required to travel long distances in order to see family members. Other VA hospitals were queried as to their ICU visitation policies and experiences, although this data set was limited in that not all VA hospitals offer intensive care services. The study received 20 responses, in which 12 of the units had restrictive visitation policies and the remainder had variations on the open policy, some of whom allowed children to visit in special circumstances. Local hospitals gave similar reports. Patients' families and staffs were included in surveying regarding level of satisfaction based on current visitation hours and needs. The patients were also surveyed as to how access to their families affected their health and recovery. The surveys for the families and patients were provided after the patient had already moved off the ICU. No residents were queried since their association with the unit was relatively transitory and therefore not statistically significant. The respondent pool was small. Twenty patients responded to the initial survey and identified that they were satisfied with the current, more restrictive visiting policy, but 56% noted and more open visitation was desirable and 90% described the presence of family as very important to their recovery. Family members expressed significant dissatisfaction with the restrictive policy; in fact 35% desired that no restrictions be placed at all. Nursing generally felt that the current policy was fine, and most felt that children should be allowed with certain restrictions. Eventually the visiting hours were changed with the caveat that the nurse on staff had the ability to override visiting hours based on patient needs. The liberalization of policy resulted in higher patient satisfaction scores after patients were re-surveyed after the new policy was in effect. One limitation of this study which should be noted is that the veterans at the hospital were a relatively captive population. The changes made in the hours were more liberal (visitation was allowed from 1000 to 1300 and 1700 to 2000) but this is still not as liberal as many commercially supported hospitals are considering. The VA patients are not able to "vote with their healthcare dollars" since they may only use their VA benefits at a different hospital. This may make them less likely to complain.
One must consider the findings of all these reviews in light of actual clinical practice. As reported in Boykoff (1986), patients find the presence of their families in all stages of their recovery important and Boykoff even noted an improvement in cardiac recovery time related to the presence of supportive family and friends. This has to be balanced with the fact that many of the patients in the intensive care unit require one-on-one nursing care, and the burden of the nurse who has to be a policeman for visitors, keeping them quiet and respectful of other patients can caused increased stress to staff and other patients. Perhaps the one overwhelming constant in all the literature has been the education of the visitors and the patients regarding visiting hours, and restrictions upon the same. It appears that if the patients and families understood what hours were, the rational behind any restriction that may be present, and the policies regarding any unexpected change to the policy, then there was a greater degree of satisfaction on the part of patients, family members and staff. It would appear that a too flexible policy to visitation, based upon the judgment of individual nurses on individual shifts caused the greatest degree of dissatisfaction for everyone involved, and also would seem to be impossible to adequately implement. The anxiety and stress on the family can be an adverse effect on the patient as well, (Chartier, 1989) and a few minutes spent in orienting the family member to the patient's surrounding, the meaning of alarms which may sound, and other daunting aspects of the high tech environment which is the ICU can reduce stress all around.
Ultimately, the idea of open visiting in ICU is here to stay. As our population becomes for medically savvy and willing to vote with healthcare dollars, healthcare will have to change to meet the needs of the patient/consumer and their families. More studies need to be done using random controlled trials to assess the effect of the open ICU staff on issues such as recovery time or staff satisfaction.
References
Livesay, S. Gilliam, A. Mokracek, M. Sebastian, S. Hickey, J. (2005) Nurses Perceptions of Open Visiting Hours in Neuroscience Intensive Care Unit. Journal of Nurs Care Qual. 20, 2:182-189
Fumagalli, S. Bocinelli, L. LoNostro, A. Valoti, P. Baldereschi, G. Di Bari, M. Ungar, A. Baldasseroni, D. Geppetti, P. Massotti, G. Pini, R. & Marchionni, N. (2006) Reduced Cardiocirculatory Complications With Unrestricted Visiting Policy in an Intensive Care Unit. Circulation, 113, 946-952..
Farrell, M. Hunt Joseph, D, & Swartz-Barcott, D.Visiting Hours in the ICU, Finding the Balance among Patients, Visitor and Staff Needs. Nursing Forum, 40, 16-28
Mendonca, D. & Warren, NA. (1998) Perceived and unmet needs of critical care family members. Critical Care Nursing Quarterly. 21, 58-68
Roland, P. Russell, J. Culpepper Richards, K. & Cox Sullivan, S. (2001) Visitation in Critical Care: Processes and outcomes of a performance improvement initiative. Journal of Nursing Care Quality. 15, 18-27.
Boykoff, S. (1986) Visitation Needs Reported By Patients with Cardiac Disease and Their Families. Heart and Lung. 15, 573-577
Chartier, L. (1989) Families in ICU: Their Needs and Anxiety Level. Intensive Care Nursing. 3, 11-18
---
Are you busy and do not have time to handle your assignment? Are you scared that your paper will not make the grade? Do you have responsibilities that may hinder you from turning in your assignment on time? Are you tired and can barely handle your assignment? Are your grades inconsistent?
Whichever your reason is, it is valid! You can get professional academic help from our service at affordable rates. We have a team of professional academic writers who can handle all your assignments.
Plagiarism free papers
Timely delivery
Any deadline
Skilled, Experienced Native English Writers
Subject-relevant academic writer
Adherence to paper instructions
Ability to tackle bulk assignments
Reasonable prices
24/7 Customer Support
Get superb grades consistently
Online Academic Help With Different Subjects
Literature
Students barely have time to read. We got you! Have your literature essay or book review written without having the hassle of reading the book. You can get your literature paper custom-written for you by our literature specialists.
Finance
Do you struggle with finance? No need to torture yourself if finance is not your cup of tea. You can order your finance paper from our academic writing service and get 100% original work from competent finance experts.
Computer science
Computer science is a tough subject. Fortunately, our computer science experts are up to the match. No need to stress and have sleepless nights. Our academic writers will tackle all your computer science assignments and deliver them on time. Let us handle all your python, java, ruby, JavaScript, php , C+ assignments!
Psychology
While psychology may be an interesting subject, you may lack sufficient time to handle your assignments. Don't despair; by using our academic writing service, you can be assured of perfect grades. Moreover, your grades will be consistent.
Engineering
Engineering is quite a demanding subject. Students face a lot of pressure and barely have enough time to do what they love to do. Our academic writing service got you covered! Our engineering specialists follow the paper instructions and ensure timely delivery of the paper.
Nursing
In the nursing course, you may have difficulties with literature reviews, annotated bibliographies, critical essays, and other assignments. Our nursing assignment writers will offer you professional nursing paper help at low prices.
Sociology
Truth be told, sociology papers can be quite exhausting. Our academic writing service relieves you of fatigue, pressure, and stress. You can relax and have peace of mind as our academic writers handle your sociology assignment.
Business
We take pride in having some of the best business writers in the industry. Our business writers have a lot of experience in the field. They are reliable, and you can be assured of a high-grade paper. They are able to handle business papers of any subject, length, deadline, and difficulty!
Statistics
We boast of having some of the most experienced statistics experts in the industry. Our statistics experts have diverse skills, expertise, and knowledge to handle any kind of assignment. They have access to all kinds of software to get your assignment done.
Law
Writing a law essay may prove to be an insurmountable obstacle, especially when you need to know the peculiarities of the legislative framework. Take advantage of our top-notch law specialists and get superb grades and 100% satisfaction.
What discipline/subjects do you deal in?
We have highlighted some of the most popular subjects we handle above. Those are just a tip of the iceberg. We deal in all academic disciplines since our writers are as diverse. They have been drawn from across all disciplines, and orders are assigned to those writers believed to be the best in the field. In a nutshell, there is no task we cannot handle; all you need to do is place your order with us. As long as your instructions are clear, just trust we shall deliver irrespective of the discipline.
Are your writers competent enough to handle my paper?
Our essay writers are graduates with bachelor's, masters, Ph.D., and doctorate degrees in various subjects. The minimum requirement to be an essay writer with our essay writing service is to have a college degree. All our academic writers have a minimum of two years of academic writing. We have a stringent recruitment process to ensure that we get only the most competent essay writers in the industry. We also ensure that the writers are handsomely compensated for their value. The majority of our writers are native English speakers. As such, the fluency of language and grammar is impeccable.
What if I don't like the paper?
There is a very low likelihood that you won't like the paper.
Reasons being:
When assigning your order, we match the paper's discipline with the writer's field/specialization. Since all our writers are graduates, we match the paper's subject with the field the writer studied. For instance, if it's a nursing paper, only a nursing graduate and writer will handle it. Furthermore, all our writers have academic writing experience and top-notch research skills.
We have a quality assurance that reviews the paper before it gets to you. As such, we ensure that you get a paper that meets the required standard and will most definitely make the grade.
In the event that you don't like your paper:
The writer will revise the paper up to your pleasing. You have unlimited revisions. You simply need to highlight what specifically you don't like about the paper, and the writer will make the amendments. The paper will be revised until you are satisfied. Revisions are free of charge
We will have a different writer write the paper from scratch.
Last resort, if the above does not work, we will refund your money.
Will the professor find out I didn't write the paper myself?
Not at all. All papers are written from scratch. There is no way your tutor or instructor will realize that you did not write the paper yourself. In fact, we recommend using our assignment help services for consistent results.
What if the paper is plagiarized?
We check all papers for plagiarism before we submit them. We use powerful plagiarism checking software such as SafeAssign, LopesWrite, and Turnitin. We also upload the plagiarism report so that you can review it. We understand that plagiarism is academic suicide. We would not take the risk of submitting plagiarized work and jeopardize your academic journey. Furthermore, we do not sell or use prewritten papers, and each paper is written from scratch.
When will I get my paper?
You determine when you get the paper by setting the deadline when placing the order. All papers are delivered within the deadline. We are well aware that we operate in a time-sensitive industry. As such, we have laid out strategies to ensure that the client receives the paper on time and they never miss the deadline. We understand that papers that are submitted late have some points deducted. We do not want you to miss any points due to late submission. We work on beating deadlines by huge margins in order to ensure that you have ample time to review the paper before you submit it.
Will anyone find out that I used your services?
We have a privacy and confidentiality policy that guides our work. We NEVER share any customer information with third parties. Noone will ever know that you used our assignment help services. It's only between you and us. We are bound by our policies to protect the customer's identity and information. All your information, such as your names, phone number, email, order information, and so on, are protected. We have robust security systems that ensure that your data is protected. Hacking our systems is close to impossible, and it has never happened.
How our Assignment  Help Service Works
You fill all the paper instructions in the order form. Make sure you include all the helpful materials so that our academic writers can deliver the perfect paper. It will also help to eliminate unnecessary revisions.
2.      Pay for the order
Proceed to pay for the paper so that it can be assigned to one of our expert academic writers. The paper subject is matched with the writer's area of specialization.
3.      Track the progress
You communicate with the writer and know about the progress of the paper. The client can ask the writer for drafts of the paper. The client can upload extra material and include additional instructions from the lecturer. Receive a paper.
4.      Download the paper
The paper is sent to your email and uploaded to your personal account. You also get a plagiarism report attached to your paper.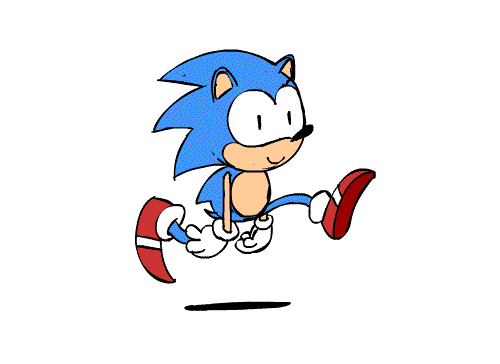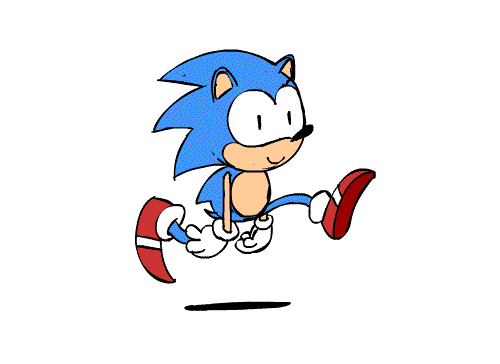 PLACE THIS ORDER OR A SIMILAR ORDER WITH US TODAY AND GET A PERFECT SCORE!!!
---