RESEARCH PROBLEM
Technology and especially E-learning is still a relatively new phenomenon in Saudi Arabia. Technology has been experienced in phases that are well determined by people's reception and attitudes towards working with emerging trends. Since the mid-1900s, Saudi Arabia has seen the gradual then rapid rise of the uses of technology (Oplataka and Arar, 2017). As such, schools, universities and institutions of learning are quickly catching up and increasing the uses of technology and changing students' attitudes towards the global phenomena that is technology. This paper aims at exploring the extent of implementation of technology in schools and educational facilities and then investigating the challenges that this has met in terms of reception attitudes. Furthermore, the benefits and weaknesses of technology in Saudi Arabian schools is also equally discussed.
E-LEARNING
Baldwelan, A., Drew, S., & Bahaddad, A. A. (2016). Towards acceptance m-learning approach in higher education in Saudi Arabia. International Journal of Business and Management
M-learning is quite similar to e-learning given both approaches allow that one can use their mobile phones to study and learn regardless of time and location. M-learning is a system that uses wireless mobile gadgets such as tablets and mobile phones to connect learners with instructors at any time and from anywhere. The study was conducted in Saudi Arabia in 2011 among more than 400 participants to investigate the acceptance and use of technology and explain the factors that affect students' usage of technology in schools today. It is important to determine the factors that influence the acceptance of technology in leaning because then steps can be taken to mitigate the negative attitudes that people hold against it if there be any. The study proves that e-learning and online learning has gained numerous opportunities to grow and improve in Saudi Arabia (Baldwelan, Drew and Bahaddad, 2016).
They noted that the education policy in Saudi has promoted the adoption of technology especially for communication during the learning process. Their education policy is largely based on the separation of genders at all levels of education under the Muslim doctrines that guide them (Mustafa and Troudi, 2019). This has further prompted students to adapt to online learning since this is the easiest way to share information seamlessly with others without violating their religious restrictions. Within this study was a literature review of a study of 131 students in relation to their usage of mobile technology in learning (Baldwelan, Drew and Bahaddad, 2016). Some of them reported to not proficiently adopting mobile and online technology in learning because there are a number of limitations that set them back. These limitations include but are not limited to Memory size limit, low battery life, incompatibility of Operating systems on various platforms and the decreasing visibility due to decreasing phone sizes. The authors note that there have been corrective measures that have been taken in the past to improve people's experience with learning technology.
Recently, a new mobile learning framework was developed to complement individual student personalized learning techniques. This typically involves personalization of learning service delivery, learning materials, and interaction techniques. The inclusion of this specific case study was enlightening because it proves further that for learning technologies to be more effective, there is need to understand the consumers in order to create an accessible learning platform for students. The other reason people do not accept technology so readily in learning is that mobile phones are predominantly not used for educational learning (Aljaber, 2018). The study was generally helpful and informative, but it failed to offer a solid solution to the increase in the number of students who accept and adopt for their educational needs. However, the study helped to clarify the trends of online learning particularly for interested stakeholders in online learning; thus, bridging a gap in the literature.
Don't use plagiarized sources. Get Your Custom Essay on
E-learning and implementation of technology in schools
Just from $9/Page
STATUS OF TECHNOLOGY INTEGRATION IN EDUCATION
Ur Rahman, M. M., & Alhaisoni, E. (2013). Teaching English in Saudi Arabia: Prospects and challenges. Academic Research International.
The aim of the paper was to highlight some of the challenges that Saudi Arabia is experiencing integrating technology into subject teaching. The study used the case study methodology where they focused on a typical high school in Al-Qaseem Arae (Ur and Alhaisoni, 2013). The data was collected through observation and semi-structured interviews with both the teachers and students. These schools face difficulties using computers to teach, a task that has headteachers seeing help to respond to these challenges. Technology promises improved development of intellectual skills among students and teachers. They also recognized that teachers need to support students during this transition to prevent them from being overwhelmed and eventually resigned. This can be done through training sessions in pairs so that students can assist each other when they most need it. New technologies offer student provocative opportunities to improve and get higher quality education if technology is successfully integrated in our learning systems (Mofarreh and Ibrahim, 2016).
CRITICAL SUCCESS FACTORS
Alhaheeb, A., & Rowley, J. (2017). Critical success factors for e-learning in Saudi Arabian Universities International Journal of Educational Management.
After reading up on the factors that affect the adoption of online learning, I was curious to find out the success rate of technology in Saudi Arabia. The authors begin by identifying that despite huge investments into the adoption of online learning in both developed and developing countries, the acceptance rates are still low. This said, the study aims at providing the reader insights into the status of e-learning in Saudi Arabia from a manager's perspective and the due recommendations in the same context. Among the first revolutionary steps for online learning in Saudi Arabia was the establishment of the National Centre of E-learning and Distance Learning (NCEDL) in 2005 (Alhaheeb and Rowley, 2017). The organization has enabled universities a over Saudi Arabia to adopt and implement e-learning systems by digitalizing print resource material such as books and journals. Their efforts have seen positive reception from universities and institutions of higher learning which have now established new departments dedicated to enforcing and enhancing online based education. In a literature review within the article, the author recognizes that online distance learning congruent to e-earning thus efforts to promote one inadvertently leads to the increase in popularity of the other.
Factors that affect the success rates of e-learning include student characteristics, their learning environment, design of service delivery and the support from related faculties. Once students have adopted online learning, their continued use of the same is also not guaranteed because students have considerable variations in study habits. These variations include the student's commitment, learning pace, attitude, motivation, knowledge of computers and the characteristics of instruction. Additionally, there is a significant gap in knowledge of e-learning in a Saudi Arabian context which limits the extent to which one can analyze data. There is need to focus more on the learners, instructors and learning processes rather than the technical and management aspects of e-learning (Eickelmann, 2018). By so doing, stakeholders can shift focus and place more importance on sensitizing people on the implementation of e-learning systems. The author duly notes that for e-learning to work, institutions have to enforce sufficient training, manpower, more personalized e-learning initiatives and make scholarly information more readily available.
This specific study was particularly useful as it contributed to my understanding of the factors that may affect the success of e-learning implementation in Saudi Arabia. This information can be used by universities and school of higher learning to inform their e-learning policies and initiatives. However, the study had one major limitation since it is based on e-learning experts' opinions and perspectives thus locking out the novice's opinions on the same. There is need for more research that focuses on different groups of people in order to gather more perceptions of e-learning to develop people's understanding of the benefits and limitations of this technology in learning.
Naveed, Q., N., Muhammad, A., Sanober, S., Qureshi, M. R. N., & Shah, A. (2017). A mixed method study for investigating critical success factors (CSFs) of e-learning in Saudi Arabian universities. Methods.
Critical success factors (CFS) are a concept that can be defined as the sectors of a process which when studied, ensure that the organization competes successfully when measured against others. These variables, in order to be non-biased and accurate need to be verified in a critical manner. One of the most prominent reasons for the failure of technology integration in education is the unawareness of the main objectives and goal among the key stakeholders. This particular study focused on uncovering the E-learning critical success factors to understand further the effectiveness and success of the same. In order to achieve their objectives, the study used a mixed method to gather data that they used to investigate the critical success factors for effective e-learning (Naveed, Muhammad, Sanober and Shah, 2017).
The student-centered approach took to consideration their attitudes, motivation, computer anxiety, computer competency skills, interaction with others and their commitment towards online studies. The instructor's likeliness to succeed was influenced by their cultural awareness, attitude towards online teaching, communication skills, timely feedback and their levels of self-efficacy. People were more receptive towards the concept of online learning when the content design suit their personal scholarly needs. As such, platforms that used interactive methods of study, organized their content appropriately, offered flexible courses and constantly updated their content received positive numbers of interested students.
The authors of this study used a multi-dimensional instrument to measure e-learning success factors and ended up identifying some of the most significant and effective integration of technology in Saudi Arabian education. Based on the findings of this study, there is a gap in research to investigate the effectiveness of e-learning systems since most previous research focuses on the development and implementation of online learning.
PERCEIVED BARRIERS OF E-LEARNING AMONG FACULTY MEMBERS
Al Gamdi, M. A., & Samarji, A. (2016). Perceived barriers towards e-learning by faculty members at a recently established university in Saudi Arabia. International Journal of Information and Education Technology.
The paper begins by recognizing that despite efforts by the government and institutions of higher learning to promote the adoption of e-learning, there are still barriers that retard its appreciation, especially among faculty members. The paper is based on a study done recently in a newly established Saudi university. Quantitative data was collected through 214 questionnaires which revealed the outstanding challenges that limit the implementation of e-learning on the ground. The research questions guiding the study inquired the patterns and types of barriers that hinder the successful implementation of e-learning among faculty members and the actions that can be taken to correct this. E-learning has only recently gained momentum in universities which makes it very limited as there is still minimal knowledge about it (Al Gamdi and Samrji, 2016).
Thus, the transition to online learning will require that a lot more factors and aspects are considered before declaring it successfully implemented. The most commonly identified challenge is the integration of teaching into online learning due to limited resources. Currently, universities only provide delivered lectures on their online portals which limits the scope of knowledge that students can access online. There are measures in place by the Saudi Arabian government to increase expenditure on online education which will inarguably increase access to e-learning.
The article further identifies the barriers towards the implementation of online learning as both external and internal. External barriers are those that are influenced by factors beyond one's control such as the inaccessibility of technical gadgets, lack of institutional support and inadequate funds for implementation. On the other hand, internal factors include their attitudes towards technology and the competency to use computers, skepticism of online courses and the lack of role models in the field. The authors found that besides funding problems, all the other external factors were easily corrected thus they were termed 'resources barriers'. In conclusion, the study found that women faculty members were more receptive and perceived less online learning barriers than their male counterparts. Although external factors, also known as resource barriers, were predominantly reported, there is an undeniable relation between the successful implementation of e-learning and guiding policies within an institution. In forming these policies, stakeholders need to work with relevant departments to ensure that they focus more on the pedagogical dimensions of e-learning rather than logistics.
Quadri, N. N., Muhammed, A., SANOBER, S., Qureshi, R. N., & Shah, A. (2017). Barriers affecting successful implementation of e-learning in Saudi Arabian Universities. International Journal of Emerging Technologies in Learning (iJET).
The existing system of learning is predominantly being replaced by the E-learning -teaching system of education. This study sought to review various barriers from secondary and primary sources which are grouped in four dimensions of students, instructors, technology and management of institutions. Universities all over the world are realizing the benefits of online training to help them attain higher levels of productivity in their respective fields. E-learning is successfully being implemented in developed countries which is, in turn, influencing less developed countries to follow suit. However, each experience is different because its success is largely dependent on the influences of social culture and the living standards of the students. Hence the need to investigate strategies through testing of operational models of e-learning implementation (Quadri, Muhammed, Sanober and Shah, 2017). Although e-learning requires massive investments of hardware and software infrastructure to become completely successful; however, the success of e-learning in most Saudi Arabian universities does not seem proportional to the amount of investments made by the government.
The successful implementation of e-learning would culminate in various benefits that were summarized in the study. Interaction among students and instructors effectively offers both parties an alternative means of communication even after school hours. Again, this constant interaction makes information more easily accessible so that students can access scholarly articles at their convenience. It is also a platform for students with special needs to address them through the flexible programs that are offered. It is also very easy to track the attendance and activities of students since the system provides instructors with records of students' log in and activities at the time of log in. The study conclusively assessed factors that hinder effective online learning although they recognized that these factors vary from region to region depending on the social, economic and geographic conditions there.
ATTITUDES AMONG UNDER-GRADUATE STUDENTS
Alothman, M., Robertson, J, & Michaelson, G. (2017). Computer usage and attitudes among Saudi Arabian Undergraduate students. Computers & Education.
Saudi Arabia still lacks a platform on which they can measure the benefits that online education has had on their systems. Being a rapidly growing economy, Saudi is likely to experience high levels of technology in future. In order to improve education in the area, there is a growing need to utilize information and communication technology to stimulate learning in schools of higher learning. The paper sought to provide both qualitative and quantitative data to evaluate the extent to which undergraduates in Saudi Arabia currently use technology to support their learning. Additionally, they explored students' attitudes towards using a standardized online system of education and the factors that influence these perceptions. The strong cultural gender roles that are strictly adhered to in Saudi Arabia were also considered to influence students' attitudes (Alothman, Robertson and Michaelson, 2017 ).
According to The World's Women report published in 2010, there exists a digital gender divide that is more prominent among less developed countries (Alahmari, Issa, Issa and Nau, 2019). How then does this affect Saudi Arabia's adoption of technical education? A study student within the paper measured women's attitudes towards the internet among 793 students and found that women in Saudi are more receptive of technology than the men. However, it goes further than just being either a man or a woman. There are other underlying factors such as their proficiency in the English language, encouragement from stakeholders (their peers, parents and the institution), location and previous experience with computers.
The article introduced me to the concept of computer anxiety which causes people to avoid computers, attempt to spend less time on the screens and using computers with caution. While a huge number of students agreed to feel comfortable using computers, others reported to feeling discomfort, aggression, and hostility whenever they used one. Conclusively, the study found that students who were good at English had encouraging parents and institutions and had prior experience with computers to have more positive attitudes toward computers. I realized that the study left out the gender digital divide while collecting data terming it a statistically insignificant predictor. Given that Saudi Arabia is a society with distinct gender roles, I would think gender to be a significant predictor of attitudes towards computers and technology. There is great potential for the integration of technology in the Saudi Arabian education curriculum offering an untapped opportunity for it to be regarded positively and culturally accepted.
ONLINE LEARNING IN UNCONVENTIONAL AREAS OF STUDY
Rajab, K. D. (2018). The effectiveness and potential of e-learning in war zones: An empirical comparison of face to face and online education in Saudi Arabia. IEEE Access.
Since April 2016, the government of Saudi Arabia has actively increased its efforts to implement online learning initiatives and programs in line with the vision 2030. Research on the effectiveness of online learning, however, remains inconclusive thus prompting the need to systematically evaluate the effectiveness of online studies in Saudi Arabian universities (Alharbi and Lally, 2017). The study conducted by Rajab, however, seeks to present an efficient and timely solution to higher education that is suspended due to natural disasters, emergencies, and wars. The study also seeks to provide policymakers and key stakeholders with evidence of the effectiveness of e-learning for students in unconventional situations (Rajab, 2018). Evidence would show that e-learning initiatives that are well designed allow universities and institutions of higher learning to provide a high quality, efficient and equitable education to students in inaccessible areas. E-learning particularly focuses on offering options to those students that for one reason or the other are unable to attend traditional face-face settings. After studying the benefits of e-learning from previous research, it is evident that students, teachers, the society and economy would gain great improvement from the implementation of e-learning.
In war-stricken areas, teachers use online platforms to positively impact the performance of their students by employing a variety of means to motivate them and help them identify their weaknesses (Buchan, Cejnar and Katz, 2018). Addedly, teachers are more likely to improve their quality of teaching by exposing them to new technologies and essential knowledge that improves their chances at maintaining employment. The research hypothesizes that online education has been used to fulfill educational outcomes in a way that is fairly comparable to traditional face-face learning setting. The data collected within the study presents extensive knowledge on the satisfactory gains that e-learning allows in a context that was previously neglected.
ETHICAL STATUS OF E-LEARNING
Muhammad, M. F. M., Ghalib., F, Ahmad, Q. Naveed and Shah, "A study to investigate state of ethical development in e-learning." Retrieved from https://doi.org/10.14569/ijacsa.2016.070436
This study was initiated with the aim to provide evidence that e-learning has given people the opportunity to behave unethically compared to traditional setting learning. They used the Likert scale survey to assess the significance and status of ethics within the online learning system. There was an actual emphasis on the fact students tended to behave ethically only in the physical presence of a teacher or member of the faculty. Other factors that affect the ethical status of students were the presence of a conducive environment such as an ethical institution and societal involvement in the education system (Marcial, 2017). The results of the study suggest that students' moral behavior declined when these identified factors were not adhered to (Muhammad, Ghalib, and Shah). The study exposed the need for more research into the deficiencies that lead students to act unethically in institutions of higher learning and how this can be addressed technically in an online learning setting.
FUTURE STATUS OF E-LEARNING IN SAUDI ARABIA
Al-Asmari, A. M., & Khan, M. S. R (2014). E-learning in Saudi Arabia: Past, present, and future. Near and Middle Eastern Journal of Research in education.
The study focused on the emergence of technology that has influenced the adoption of new methods of teaching and learning in Saudi Arabia. These significant changes have caused tremendous shifts in the academic environment that has made it almost mandatory for teachers and students to adopt the changes as well. The new trends of learning have opened up opportunities for teachers to undergo technical training that equip them with skills to cope with the new challenges (Cohen, 2017). Again, the rise in adoption of e-learning is motivating more people to undertake online courses which is congruently increasing the demand for trained teachers and better-equipped institutions of learning (Al-Asmari and Khan 2014).
CONCLUSION
E-learning has proven its significance by making it possible to learn anywhere at any time given that one has the needed network requirements. However, the studies and discussions above further prove that without proper implementation, the system will be overcome with restrictions of time and space among other factors. This is what further prompts scholars to investigate the critical success factors that would promote the successful integration of technology in education in their respective geographical areas.
---
Are you busy and do not have time to handle your assignment? Are you scared that your paper will not make the grade? Do you have responsibilities that may hinder you from turning in your assignment on time? Are you tired and can barely handle your assignment? Are your grades inconsistent?
Whichever your reason is, it is valid! You can get professional academic help from our service at affordable rates. We have a team of professional academic writers who can handle all your assignments.
Plagiarism free papers
Timely delivery
Any deadline
Skilled, Experienced Native English Writers
Subject-relevant academic writer
Adherence to paper instructions
Ability to tackle bulk assignments
Reasonable prices
24/7 Customer Support
Get superb grades consistently
Online Academic Help With Different Subjects
Literature
Students barely have time to read. We got you! Have your literature essay or book review written without having the hassle of reading the book. You can get your literature paper custom-written for you by our literature specialists.
Finance
Do you struggle with finance? No need to torture yourself if finance is not your cup of tea. You can order your finance paper from our academic writing service and get 100% original work from competent finance experts.
Computer science
Computer science is a tough subject. Fortunately, our computer science experts are up to the match. No need to stress and have sleepless nights. Our academic writers will tackle all your computer science assignments and deliver them on time. Let us handle all your python, java, ruby, JavaScript, php , C+ assignments!
Psychology
While psychology may be an interesting subject, you may lack sufficient time to handle your assignments. Don't despair; by using our academic writing service, you can be assured of perfect grades. Moreover, your grades will be consistent.
Engineering
Engineering is quite a demanding subject. Students face a lot of pressure and barely have enough time to do what they love to do. Our academic writing service got you covered! Our engineering specialists follow the paper instructions and ensure timely delivery of the paper.
Nursing
In the nursing course, you may have difficulties with literature reviews, annotated bibliographies, critical essays, and other assignments. Our nursing assignment writers will offer you professional nursing paper help at low prices.
Sociology
Truth be told, sociology papers can be quite exhausting. Our academic writing service relieves you of fatigue, pressure, and stress. You can relax and have peace of mind as our academic writers handle your sociology assignment.
Business
We take pride in having some of the best business writers in the industry. Our business writers have a lot of experience in the field. They are reliable, and you can be assured of a high-grade paper. They are able to handle business papers of any subject, length, deadline, and difficulty!
Statistics
We boast of having some of the most experienced statistics experts in the industry. Our statistics experts have diverse skills, expertise, and knowledge to handle any kind of assignment. They have access to all kinds of software to get your assignment done.
Law
Writing a law essay may prove to be an insurmountable obstacle, especially when you need to know the peculiarities of the legislative framework. Take advantage of our top-notch law specialists and get superb grades and 100% satisfaction.
What discipline/subjects do you deal in?
We have highlighted some of the most popular subjects we handle above. Those are just a tip of the iceberg. We deal in all academic disciplines since our writers are as diverse. They have been drawn from across all disciplines, and orders are assigned to those writers believed to be the best in the field. In a nutshell, there is no task we cannot handle; all you need to do is place your order with us. As long as your instructions are clear, just trust we shall deliver irrespective of the discipline.
Are your writers competent enough to handle my paper?
Our essay writers are graduates with bachelor's, masters, Ph.D., and doctorate degrees in various subjects. The minimum requirement to be an essay writer with our essay writing service is to have a college degree. All our academic writers have a minimum of two years of academic writing. We have a stringent recruitment process to ensure that we get only the most competent essay writers in the industry. We also ensure that the writers are handsomely compensated for their value. The majority of our writers are native English speakers. As such, the fluency of language and grammar is impeccable.
What if I don't like the paper?
There is a very low likelihood that you won't like the paper.
Reasons being:
When assigning your order, we match the paper's discipline with the writer's field/specialization. Since all our writers are graduates, we match the paper's subject with the field the writer studied. For instance, if it's a nursing paper, only a nursing graduate and writer will handle it. Furthermore, all our writers have academic writing experience and top-notch research skills.
We have a quality assurance that reviews the paper before it gets to you. As such, we ensure that you get a paper that meets the required standard and will most definitely make the grade.
In the event that you don't like your paper:
The writer will revise the paper up to your pleasing. You have unlimited revisions. You simply need to highlight what specifically you don't like about the paper, and the writer will make the amendments. The paper will be revised until you are satisfied. Revisions are free of charge
We will have a different writer write the paper from scratch.
Last resort, if the above does not work, we will refund your money.
Will the professor find out I didn't write the paper myself?
Not at all. All papers are written from scratch. There is no way your tutor or instructor will realize that you did not write the paper yourself. In fact, we recommend using our assignment help services for consistent results.
What if the paper is plagiarized?
We check all papers for plagiarism before we submit them. We use powerful plagiarism checking software such as SafeAssign, LopesWrite, and Turnitin. We also upload the plagiarism report so that you can review it. We understand that plagiarism is academic suicide. We would not take the risk of submitting plagiarized work and jeopardize your academic journey. Furthermore, we do not sell or use prewritten papers, and each paper is written from scratch.
When will I get my paper?
You determine when you get the paper by setting the deadline when placing the order. All papers are delivered within the deadline. We are well aware that we operate in a time-sensitive industry. As such, we have laid out strategies to ensure that the client receives the paper on time and they never miss the deadline. We understand that papers that are submitted late have some points deducted. We do not want you to miss any points due to late submission. We work on beating deadlines by huge margins in order to ensure that you have ample time to review the paper before you submit it.
Will anyone find out that I used your services?
We have a privacy and confidentiality policy that guides our work. We NEVER share any customer information with third parties. Noone will ever know that you used our assignment help services. It's only between you and us. We are bound by our policies to protect the customer's identity and information. All your information, such as your names, phone number, email, order information, and so on, are protected. We have robust security systems that ensure that your data is protected. Hacking our systems is close to impossible, and it has never happened.
How our Assignment  Help Service Works
You fill all the paper instructions in the order form. Make sure you include all the helpful materials so that our academic writers can deliver the perfect paper. It will also help to eliminate unnecessary revisions.
2.      Pay for the order
Proceed to pay for the paper so that it can be assigned to one of our expert academic writers. The paper subject is matched with the writer's area of specialization.
3.      Track the progress
You communicate with the writer and know about the progress of the paper. The client can ask the writer for drafts of the paper. The client can upload extra material and include additional instructions from the lecturer. Receive a paper.
4.      Download the paper
The paper is sent to your email and uploaded to your personal account. You also get a plagiarism report attached to your paper.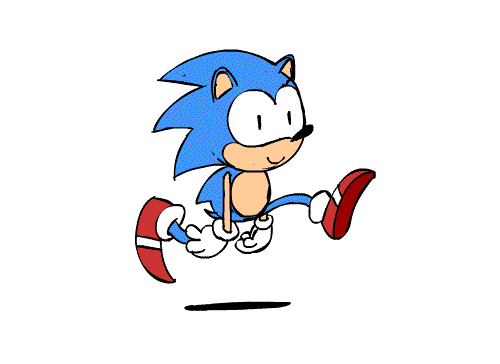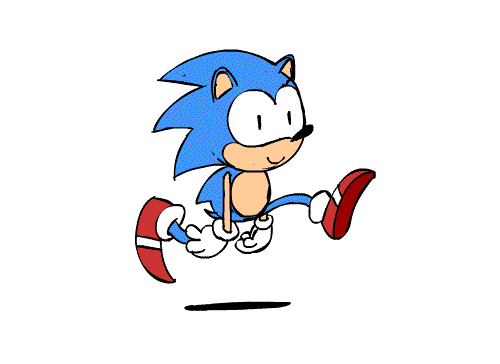 PLACE THIS ORDER OR A SIMILAR ORDER WITH US TODAY AND GET A PERFECT SCORE!!!
---