Strategic planning
Strategic planning is the process in which an organization defines it's strategies as well as making important decisions on how to allocate its resources so as to follow them and achieve organizational objectives (Bryson, 1995). According to Sababu (2007), strategic planning is the function of the top management in an organization concerned with decision making pertaining to determining the mission, objectives, vision, and strategies of the organization. Strategic planning is, therefore, a long term and analytical process concerned with the future. It converts strategic thoughts to actions hence it is action oriented and chooses a course that will help the organization achieve its goals.
The fitness of the strategic planning process is checked by the effectiveness of the strategies that are developed by the firm's management. This can be done by finding out the appropriateness of the strategy and its ability to help the firm achieve its objectives. The business analysis used in strategic planning are the SWOT (Strengths, Weaknesses, Opportunities, and Threats) analysis, the PESTLE (Political, Economic, Social, Technological Legal and Environmental) analysis as well as STEER (Socio-cultural, Technological, Economic, Ecological and Regulatory factors) analysis (Bryson, 1995).
Don't use plagiarized sources. Get Your Custom Essay on
           Strategic planning in kenyan education system
Just from $9/Page
Strategic planning also leads to provision of quality education in the secondary schools in the country. Quality education does not entail just getting good exam grades but developing other values in an individual like ethical values, developing the individual's creative potential and helping individuals discover their talents. This can only happen if resources are efficiently managed and utilized and this is achieved through developing strategic plans. Forming an all round student is an objective of many secondary schools. This will only happen if there is quality in the kind of education being offered, which in turn becomes possible if strategic plans are developed and implemented.
Providing quality education is not easy in Kenya as per now, since quality of education has already gone down due to a large number of students enrolling in primary schools then proceeding to secondary schools. All this is happening due to the efforts by the government to make education accessible to all citizens, but failing to come up with a good plan on how to handle the challenges arising from the accessibility of education to all like the large number of students in classrooms. It is, therefore, the responsibility of each school to develop strategies on how to handle this issue for example through employing teachers through the P.T.Since the teacher-student ratio in most of the schools is very high as per now. A school that fails to realize this and quickly develop strategies to handle the situation in the schools may end up performing poorly since teachers cannot handle a large number of students in the classrooms.
Strategic planning helps organizations achieve their objectives by consider their capabilities constrains especially in terms of resources and the environment in which they operate under. Below is a cycle of what takes place in strategic planning:
As presented in the chart above, strategic planning is done in phases. A diagnosis is made which involves analyzing the current situation of both internal and external environments, which is followed by formulation of strategies, proposing goals and mission and finally implementation of the strategic plan.
Incompetent school management and lack of commitment of school management.
The first and biggest challenge in developing strategic plans for schools is incompetent school management and lack of commitment of the school management. Research shows that some members of the Board of Management (B.O.M) have never attended a course on education management. The school principals who should offer leadership in development of the strategic plans are neither trained on the same. The whole management board and the teachers therefore lack the essential skills as well as expertise necessary in formulation of school strategic plans. These boards of management also flout policy guidelines from the government when coming up with the school strategic plans. Most school B.O.Ms are constituted of illiterate members who cannot contribute much information in the formulation of school strategic plans. Some members of the B.O.M are just fixed because they are vocal in the community or because they are very wealthy yet some have not even acquired basic education. Such members cannot be very productive in the board since they don't understand much as far as planning is concerned.
Some B.O.M members attend B.O.M meetings on rare occasions yet it is in these meetings where school development plan ideas are fronted. This means that they are rarely present to make their contribution on development in terms of ideas leaving few members of the board to do the planning alone. Some of the members of the B.O.M are very resistant to change hence things remain the way they are even when very good development ideas are brought forward by some members. This makes some members of the Board of Management like rubber stamps just to approve decisions so long as they receive allowances at the end of the meeting. This has made very many schools lag behind in terms of development because it is the strategic plans that chart the way forward for development of the schools.
The type and quality of the leadership offered by the schools' Boards of Management have a very important role in coming up with the plan and design as well as developing and implementing the strategic plan of the secondary school. Poor management and planning is evident in the secondary schools in this country because there has been a general assumption that Board of Management members the secondary school heads and the teachers have the strategic planning skills. Planners should always remember that to excel in academic performance the teaching staff should be well qualified and motivated. Most secondary schools in Kenya are managed by non-professionals who lack even the basic leadership and financial management skills posing a big challenge in developing strategic plans for schools.
The Board of Management is the main body that makes strategic decisions in schools and it has to approve all activities being implemented by the principal in the school. Just like any other firm or organization, the school depends on the B.O.M which is the top management for information, direction and leadership (WorldBank, 2008). Some C.E.O.s, who are the school principals, have however been proved to use their own ways to ensure that the B.O.M don't affect the strategies in the schools. Activities of the schools' management boards have been scrutinized by both the government and academic researchers. Some of the board activities were condemned for their failings and others commended for the achievements they made.
Recommendations have been made to increase the number of directors in the board to broaden the decision making of the board. This is because it has been proved that board size affects perspectives in the process of planning with a large board being able to draw very many experts unlike a small board. Increasing the size of the board is associated with other challenges because in most cases board members are paid sitting allowances for any meeting they attend is schools. This means a lot of money from the school will be spent as the board size increases. On the other hand, a small board, a characteristic of many B.O.M for most of the schools in Kenya, is characterized by lack of expertise and failure to recognize and support of strategic change. The small board also lacks alternatives and confidence in endorsing strategic changes.
According to Finkelstein and Hambrick (1990) there is a relationship between the team in the top management and strategic persistence.  However this relationship becomes negative when there are conditions of poor performance of an organization.  According to psychologists, once people are committed to a course of action they become reluctant to change. Other people believe that there is a potential relationship between strategic change and the board tenure (Davies, 2006). Management boards with very low average tenure have very little information base where they can find suggestions.
Leadership plays a crucial role in a school set up by providing symbolism for the culture values of the organization. This is terms of coming up with vision and mission statement for the school, maintaining rituals among many other functions. Leadership also has a duty to come up with a perspective on things that matter most to the school as well as building a culture that will support those values (Nzuve, 2007). Good leadership facilitates good interaction between teachers, parents, students and solves confrontations when they arise. When leaders are in a state of stress, they create a leadership style that is also under stress.
Incompetent leadership in terms of the principal or the B.O.M or both lead to poor planning or making plans that are never implemented. This is reflected by poor results in the schools, lack of direction and a demoralized staff. This is the main reason why most secondary schools in Kenya are lagging behind while the few that were able to successfully develop strategic plans are doing well. The principals in the secondary schools and the B.O.M should always check that strategic plans are prepared and keenly followed using quality data.
Inadequate resources
Inadequate resources is another challenge encountered during strategic planning. Resources are very important in determining the strategic plans for school institutions (Bryson, 1995). Developing strategic plans depends highly on resources available in the school. The resources include funds, human resource, information and infrastructure. The principal who is the C.E.O and the B.O.M may be in a dilemma on whether to commit funds to expand an existing project or to spend them on another project or even split them in the two projects. Either way, the resource allocation has an impact on the strategic direction of the school. Funds directly impact on strategic planning in schools and on performance.
Apart from grants from the government other schools' income sources are bursaries, funds from donors, profits from school farms and constituency development funds. Availability of enough resources including books, equipments for the science laboratory and classrooms are the first requirement for panning in order to excel in academics. For Adequate resources need to be allocated for development of strategic plans for schools. This together with informing teachers who are part of the resources and also informing parents and students of school expectations gives them the power to work for achievement of the set objectives.
Research shows that teachers are motivated by monetary rewards to meet their targets. This is very evident in the present day schools where teachers are given rewards depending on the number of A's students get in their subjects in the final exams. This motivates teachers to work extra hard to ensure that students get very many grade ''A's'' in the exam since there is cash reward for every A scored. This means that the management cannot separate the rewards from resources in terms of money otherwise there will be no motivation for teachers hence performance will end up being poor since there is nothing to motivate teachers to work extra hard.
Research also indicates that the number of students in the school and the fees they pay is a determinant of the kind of development plans that schools come up with. Schools with high number of students paying large amount of fees end up raising a lot of funds which can be used for school development projects (Davies, 2006). This is unlike small schools with a small number of students and ends up with strained resources. Resources dictate the kind of strategic plans made for such schools since they can only plan for the available resources or for resources they are sure to get from various sources. Land is another very important resource which needs to be considered when developing school strategic plans especially ones that involve construction projects.
Resources are the main cause of division between the top management in secondary schools. This is because the principal has to get green light from the B.O.M before any funds allocation and expenditure, even when the two parties have divided opinions. The funds available in the schools could therefore not be available for use at the principals' free will. This paralyzes the whole process of strategic planning and even if the planning takes place to completion, implementation becomes impossible.
Managers who in this case are the school principals are a very scarce resource and that available lack crucial strategic management skills. Infrastructure such as buildings also affects strategic planning by the team involved in the planning greatly. A study done by Eacott (2008) shows that there's a direct relationship between the attitude teachers have and the classroom conditions. Poor teacher morale has a negative impact on their classroom effectiveness and the overall learning environment. Poor working conditions for teachers leads to low job morale, absenteeism and less satisfaction. Successful strategic planning process needs actualization of resources.
A school with an aim of achieving quality goals should be ready to allocate enough resources to initiatives that will lead to their achievement for instance, resources should be provided in order to facilitate regular departmental meetings to discuss schemes of work content  as well as tests, organizing parent and teacher open day so as to discuss student performance and arrange for centers where benchmarking can be done especially from schools that have been doing very well previously in the national exams.
Inadequate number of qualified teachers and lack of the necessary skills among the teachers
            Lack of teachers with the necessary skills for development of strategic plans is another challenge in developing strategic plans in secondary schools in Kenya. Teachers' skills influence development of strategic plans in a great way. High academic standards of teachers lead to success in achieving school goals and objectives especially on academic excellence. When employees lack adequate training, they will not be able to effectively execute the necessary management functions like strategic management.
Some of the B.O.M teachers employed in most secondary schools in Kenya due to the shortage of teachers do not have training on delivery of curriculum. This has a negative impact on secondary schools academic performance. Some secondary schools have a very few number of qualified teachers who have been trained through teacher training colleges or universities. The training that teachers undergo together with workshops and seminars equip them with knowledge and skills on how to develop strategic plans.  Involvement of teachers in decision making influence development of strategic plan for secondary schools. This is because when teachers are involved in the decision making, they own the decisions made and will therefore be willing to implement them for their success which in turn leads to success of the schools.
Most of the teachers in secondary school in Kenya are either a bachelor's degree holder of diploma holders from teacher training colleges. Only few teachers have a higher level of education for instance a master's degree, and masters degree holders have specialized in various fields of education. This means that teachers do not have strategic planning skills which are obviously very important for development of strategic plans. These teachers are the ones promoted to leadership positions in schools countrywide.
Despite their lacking of these skills, they are the ones charged with the responsibility of developing strategic plans for secondary schools countrywide. This leads to schools developing strategic plans which do not cover key areas or ones that are completely out of the context of strategic plans. Giving them the responsibility of developing strategic plans becomes a hectic job for them since they do not know how to develop strategic plans. This becomes worse when the board members they are expected to work with are either illiterate or not committed at all.
Qualified workforce is crucial in offering strategic direction not only for schools but also for other organizations. High academic standards for teachers lead to achieving of plans laid down by the school unlike the case of a teacher with staff that is not qualified or lack the knowledge and skills on strategic planning. This is one of the reasons why schools with a good number of qualified teachers and teachers with academic standards perform well than other schools with only one or two qualified teachers. When qualified teachers are many, decision making is better because many people will come up with more ideas than one or two people.
Teachers are the main players in teaching and learning the main purpose of every school hence quality initiatives from them should always be encouraged and welcomed when available. Teachers should also keep upgrading their knowledge and skills on school management, content and pedagogy for them to be able to continually improve their work stations. This can be made possible through job training.
Inadequate time 
Lack of motivation and inadequate time are always a setback in developing strategic plans because the stakeholders in developing strategic plans need motivation and adequate time to first brainstorm, choose the best idea, make resource allocation depending on the available resources and bring into realization the plans that have been laid down. B.O.Ms and other parties in the school management boards don't have motivation to attend meetings or sit down to prepare strategic plans. This has made schools lag behind and remain without strategic plans hence they work without good plans hence poor academic performance.
Developing strategic plans is a long process that takes a lot of time. They cannot be developed in a single sitting since there are very many issues that need to be considered before strategic choices are made. It requires school boards to meet for long to prepare such plans. This in turn becomes very costly for schools because they have to pay sitting allowances to the B.O.M members for any meeting they attend in the school. This has made some schools work without strategic plans hence end up performing poorly. Failing to plan is a short way of planning to fail as it has always been said. This means that schools that fail to come up with good strategic plans are in the first step of failing. The main job for teachers is not management but teaching. This means that the extra duty of coming up with strategic plans for the school means extra workload on top of regular teaching. This leaves teachers with a very tight schedule. Sometimes they even lack enough time to do the planning. They therefore forego the planning and concentrate on teaching because to them that's the most important thing for good results. School management should therefore be given ample time to prepare the strategic plans.
Those involved in developing strategic plans should be allowed enough time to develop the plans to avoid shoddy and incomplete plans.
Lack of motivation
Developing of strategic plans is not a simple process. It involves the top management and other various stakeholders including the B.O.M, teachers and school leadership in general. It has been proved that most board members rarely attend Board of Management meetings. This is mainly due to lack of motivation because some of the board members are very committed member of the society elsewhere, and they only use their personal resources and time attending B.O.M meetings. This calls for sensitizing of B.O.M members on the importance of attending B.O.M meetings since their absence sabotages the board planning process.
Another cause for lack of motivation is previous plans which were developed but never implemented. This beats the logic for sitting again for another long and involving exercise of coming up with another strategic plan for the school which will also not be implemented. Implementing strategic plans is important to avoid schools moving without direction since they do not have any specific goals to achieve or proper resource allocation.
To some members of the school management, developing strategic plans is a complex process and they don't like being involved in the process. This shows that they lack motivation to do the same due to some reasons, one of which is lack of the necessary skills for development of strategic plans. This calls for training the members involved in development of strategic plans on the basic skills of developing strategic plans. Lack of these skills is sometimes the reason why government policies on development of strategic plans are flouted.way of motivating school management to develop strategic plans is to give members sitting allowances for the long and involving meetings they attend. This will keep them motivated and they will never feel discouraged when developing school strategic plans.
Lack of motivation can also be avoided by having Board of Managements composed of professionals instead of just picking people randomly from the society to fit in the B.O.M. Most professionals already know the benefits of planning and also know the dangers involved when organizations are run without strategic plans (WorldBank, 2008). They will therefore work very hard to develop good strategic plans for schools and this will lead to secondary schools in Kenya achieving their set objectives and doing very well academically unlike the current situation whereby most schools are straining to produce good grades in the final examinations.
Below is a chart showing challenges in terms of dependent and independent variables in developing strategic plans.
The stiff competition in the environment and numerous challenges that schools are facing today calls for schools to engage in strategic planning, which will help them evaluate the current situation, state objectives clearly and implement the strategy. Evaluation of the progress and necessary adjustments will be made once the implementation starts so as to remain on track. Strategic planning deals with questions like ''what do we do" and ''How do we do it". For a school to succeed today it requires maintaining of focus on its strategies.  Strategic planning helps the management to determine what it anticipates to be in future as well as how it will get there.
Strategic plan for a school helps it to chart the future and direction and to establish priorities of what it to be achieved as well as to help it effectively deal with the circumstances which are rapidly changing. This is because; every school wants to lead in terms of academic performance in the whole country, meaning that this is the goal of all secondary schools countrywide, but it only depends on the school that comes up with the best strategies and implements them. It therefore means that strategic planning should always be the first thing for any school planning to do well in the national exams.
Development of strategic plans in secondary schools in Kenya is predisposed by independent variables which include B.O.M, skills that teachers possess, resource availability and government policies. School management is crucial in designing and developing and marketing of the plans prepared for the schools. The management also sets direction and the tone of how working will be done in the school. If there is lack of commitment in the school management which plays the biggest role in strategic planning, success will be stifled. One main characteristic of leadership which in this case is the school management is its willingness and readiness for change and also ability to take informed risks.
Secondary school B.O.M should also be composed of professionals instead of just picking any individuals. This is because professional have some of the skills required in the planning process. They also understand the need for such plans for the success of organizations. Strategic plans should not just be prepared and left on the shelves. A follow up should always be made regularly to ensure that they are implemented and to check the progress of the implementation and the challenges being encountered, then coming up with solutions when possible. This is because a school that works without a strategic plan can be compared to a person who wakes up one morning and walks aimlessly without a particular destination or any goal in particular, hence ending up anywhere. This should not happen in secondary schools in Kenya, otherwise the MDG (millennium development goals) and the EFA (education for all) goals will never be achieved.
Adequate resources need to be available for school planning. This is the main thing in schools that are serious and committed to realize strategic goals. Finally, the schools' management should have adequate time and motivation. School management should also follow government policy framework which offer guidelines on how to develop school infrastructure, curriculum delivery, safety standards in the schools and health.                                                                                                                                                                                                                                                                                                                                                                                                                                                                                                                                                                                                                                                                                                                                                                                                                                                                                                                                                      
References
Caillods, F., & United Nations Educational, Scientific, and Cultural Organization, Paris (France).             International Inst. for Educational Planning. (1990). Educational Planning for the Year     2000. IIEP Contributions, No. 4.
Davies, B. (2006). Leading the Strategically Focused School London: Sage
Finkelstein, S. &Hambrick, D. (1990).Managerial Discretion. University of Southern California.
Nzuve, S. N. (2007). Elements of Organizational Behavior. Nairobi: University of Nairobi Press.
Vosler, J., & U.S., A. W. (2000). A guidebook for developing strategic plans. Carlisle Barracks,     PA: U.S. Army War College.
WorldBank. (2008). Governance, Management, and Accountability in Secondary Education in      Sub-Saharan Africa. Washington DC: World Bank Publications.
---
Are you busy and do not have time to handle your assignment? Are you scared that your paper will not make the grade? Do you have responsibilities that may hinder you from turning in your assignment on time? Are you tired and can barely handle your assignment? Are your grades inconsistent?
Whichever your reason is, it is valid! You can get professional academic help from our service at affordable rates. We have a team of professional academic writers who can handle all your assignments.
Plagiarism free papers
Timely delivery
Any deadline
Skilled, Experienced Native English Writers
Subject-relevant academic writer
Adherence to paper instructions
Ability to tackle bulk assignments
Reasonable prices
24/7 Customer Support
Get superb grades consistently
Online Academic Help With Different Subjects
Literature
Students barely have time to read. We got you! Have your literature essay or book review written without having the hassle of reading the book. You can get your literature paper custom-written for you by our literature specialists.
Finance
Do you struggle with finance? No need to torture yourself if finance is not your cup of tea. You can order your finance paper from our academic writing service and get 100% original work from competent finance experts.
Computer science
Computer science is a tough subject. Fortunately, our computer science experts are up to the match. No need to stress and have sleepless nights. Our academic writers will tackle all your computer science assignments and deliver them on time. Let us handle all your python, java, ruby, JavaScript, php , C+ assignments!
Psychology
While psychology may be an interesting subject, you may lack sufficient time to handle your assignments. Don't despair; by using our academic writing service, you can be assured of perfect grades. Moreover, your grades will be consistent.
Engineering
Engineering is quite a demanding subject. Students face a lot of pressure and barely have enough time to do what they love to do. Our academic writing service got you covered! Our engineering specialists follow the paper instructions and ensure timely delivery of the paper.
Nursing
In the nursing course, you may have difficulties with literature reviews, annotated bibliographies, critical essays, and other assignments. Our nursing assignment writers will offer you professional nursing paper help at low prices.
Sociology
Truth be told, sociology papers can be quite exhausting. Our academic writing service relieves you of fatigue, pressure, and stress. You can relax and have peace of mind as our academic writers handle your sociology assignment.
Business
We take pride in having some of the best business writers in the industry. Our business writers have a lot of experience in the field. They are reliable, and you can be assured of a high-grade paper. They are able to handle business papers of any subject, length, deadline, and difficulty!
Statistics
We boast of having some of the most experienced statistics experts in the industry. Our statistics experts have diverse skills, expertise, and knowledge to handle any kind of assignment. They have access to all kinds of software to get your assignment done.
Law
Writing a law essay may prove to be an insurmountable obstacle, especially when you need to know the peculiarities of the legislative framework. Take advantage of our top-notch law specialists and get superb grades and 100% satisfaction.
What discipline/subjects do you deal in?
We have highlighted some of the most popular subjects we handle above. Those are just a tip of the iceberg. We deal in all academic disciplines since our writers are as diverse. They have been drawn from across all disciplines, and orders are assigned to those writers believed to be the best in the field. In a nutshell, there is no task we cannot handle; all you need to do is place your order with us. As long as your instructions are clear, just trust we shall deliver irrespective of the discipline.
Are your writers competent enough to handle my paper?
Our essay writers are graduates with bachelor's, masters, Ph.D., and doctorate degrees in various subjects. The minimum requirement to be an essay writer with our essay writing service is to have a college degree. All our academic writers have a minimum of two years of academic writing. We have a stringent recruitment process to ensure that we get only the most competent essay writers in the industry. We also ensure that the writers are handsomely compensated for their value. The majority of our writers are native English speakers. As such, the fluency of language and grammar is impeccable.
What if I don't like the paper?
There is a very low likelihood that you won't like the paper.
Reasons being:
When assigning your order, we match the paper's discipline with the writer's field/specialization. Since all our writers are graduates, we match the paper's subject with the field the writer studied. For instance, if it's a nursing paper, only a nursing graduate and writer will handle it. Furthermore, all our writers have academic writing experience and top-notch research skills.
We have a quality assurance that reviews the paper before it gets to you. As such, we ensure that you get a paper that meets the required standard and will most definitely make the grade.
In the event that you don't like your paper:
The writer will revise the paper up to your pleasing. You have unlimited revisions. You simply need to highlight what specifically you don't like about the paper, and the writer will make the amendments. The paper will be revised until you are satisfied. Revisions are free of charge
We will have a different writer write the paper from scratch.
Last resort, if the above does not work, we will refund your money.
Will the professor find out I didn't write the paper myself?
Not at all. All papers are written from scratch. There is no way your tutor or instructor will realize that you did not write the paper yourself. In fact, we recommend using our assignment help services for consistent results.
What if the paper is plagiarized?
We check all papers for plagiarism before we submit them. We use powerful plagiarism checking software such as SafeAssign, LopesWrite, and Turnitin. We also upload the plagiarism report so that you can review it. We understand that plagiarism is academic suicide. We would not take the risk of submitting plagiarized work and jeopardize your academic journey. Furthermore, we do not sell or use prewritten papers, and each paper is written from scratch.
When will I get my paper?
You determine when you get the paper by setting the deadline when placing the order. All papers are delivered within the deadline. We are well aware that we operate in a time-sensitive industry. As such, we have laid out strategies to ensure that the client receives the paper on time and they never miss the deadline. We understand that papers that are submitted late have some points deducted. We do not want you to miss any points due to late submission. We work on beating deadlines by huge margins in order to ensure that you have ample time to review the paper before you submit it.
Will anyone find out that I used your services?
We have a privacy and confidentiality policy that guides our work. We NEVER share any customer information with third parties. Noone will ever know that you used our assignment help services. It's only between you and us. We are bound by our policies to protect the customer's identity and information. All your information, such as your names, phone number, email, order information, and so on, are protected. We have robust security systems that ensure that your data is protected. Hacking our systems is close to impossible, and it has never happened.
How our Assignment  Help Service Works
You fill all the paper instructions in the order form. Make sure you include all the helpful materials so that our academic writers can deliver the perfect paper. It will also help to eliminate unnecessary revisions.
2.      Pay for the order
Proceed to pay for the paper so that it can be assigned to one of our expert academic writers. The paper subject is matched with the writer's area of specialization.
3.      Track the progress
You communicate with the writer and know about the progress of the paper. The client can ask the writer for drafts of the paper. The client can upload extra material and include additional instructions from the lecturer. Receive a paper.
4.      Download the paper
The paper is sent to your email and uploaded to your personal account. You also get a plagiarism report attached to your paper.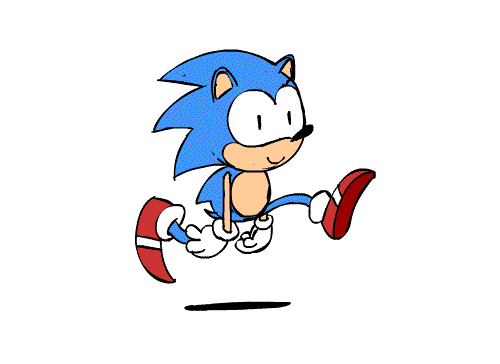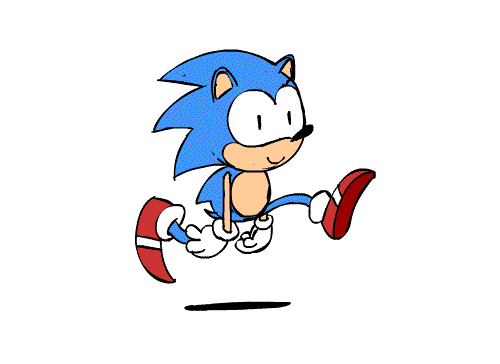 PLACE THIS ORDER OR A SIMILAR ORDER WITH US TODAY AND GET A PERFECT SCORE!!!
---