Effect of weather on security market returns
Table of Contents
CHAPTER 2: LITERATURE REVIEW… 1
Don't use plagiarized sources. Get Your Custom Essay on
Effect of weather on security market returns
Just from $9/Page
2.2.         Impact of cloudy cover on security market returns. 1
2.2.1.             Impact of sunshine on security market returns. 2
2.3.         Impact of temperature on security market returns. 4
2.4.         Differences in market sensitivity to weather 6
Appendix 1: Comparative analysis on the impact of weather on market returns. 9
Appendix 2: Temperature effects o market returns. 9
CHAPTER 2: LITERATURE REVIEW
2.1.            Empirical Review
Stock markets returns have been the subject of many studies for centuries. The first seminal work on this subject can be found in Saunders his work on the impact of cloud cover on market returns in 1993 (Keef & Roush, 2007b). Cao & Wei (2005) argue that in investment finance, market returns are sensitive to diverse factors within the market and outside the market. Among the diverse factors that have been investigated in these studies is the influence on weather on stock market returns. There are diverse ways that this aspect can be perceived from a researcher's point of view. According to Cao & Wei (2005), of the aspects is evidence that there is a correlation between stock market returns and the weather conditions prevailing in a given period. However, Chang et al (2006) observe that existing empirical literature do not have a unanimous consensus on the exact impact of weather conditions on market returns. While some advocate the reasoning that indeed there is a relationship between these two variables, some object to it.
2.2.            Impact of cloudy cover on security market returns
Another seminal work supporting the arguments of Yuan, Zheng & Zhu (2006) can be traced to earlier 1990s when Saunders (Dowling & Lucey, 2005) conducted a study to determine the impact of cloud cover on market returns. Dowling & Lucey (2005) also alludes to the seminal works of Trompley which studied the same problem. More recently, cloud cover effect on market returns was performed by Keef & Roush (2007b). Their findings indicated that returns were very low during days characterized by 100% cloudy cover than days with a 0% to 20% cloudy cover. However, the differences in returns were not significant. This had also been observed by Tompley in 1997 and Saunders in 1993 as Dowling & Lucey (2005) indicate. Although not imparting a significant effect on returns, the general deductions of Dowling & Lucey (2005) and Keef & Roush (2007b) indicate that generally there is a negative correlation between cloudy cover and market returns.
Loughran & Schultz (2004) present a quantitative analysis of the impact of clouds on the stock returns in New York and find that the stocks with the highest returns (0.073%) are those studied under overcast relative to a 0.063% average return for clear skies all day. For days with scattered clouds, Loughran & Schultz (2004) found that the New York stock return was averagely 0.046% and 0.054% in cloudy days. Consequently, the percentage of clouds in the sky exhibited some effect on the changes of returns in New York. Moderate clouds (scattered was found to have significant effect on the stock returns. In regard to the economic effect of cloud cover on stock market returns, Loughram & Schultz (2004) argue that investors can enhance their margin of their returns by monitoring the trend in cloud cover. For instance, a day with a overcast will be a very busy day in trading and there will be a significant increase in stock market turnover and returns. However, the economic effect is not significant as the statistical significance because in economics, there are diverse other factors that come to play.
2.2.1.      Impact of sunshine on security market returns
The studies of Dowling & Lucey (2005) and Keef & Roush (2007b) are supported by Akhtari (2010) who take a different approach in evaluating cloudy cover on security market returns. He analyzes the impact of sunshine on stock markets returns using Wall Street as a case study. Akhtari (2010) uses the regression analysis model to find the relationship between cloudy cover (availability of sunshine) and the Dow Jones Industrial Average market index from 1948 to 2010 on an annual frequency.
The findings confirmed the results that were observed in the seminal works of Dowling & Lucey (2005), Keef & Roush (2007b) and Keef & Roush (2007a). There was a negative relationship between cloud cover and the gross Dow Jones Index representing market return. Logically, it can be observed that sunshine will have a positive effect on market returns. In other words, when there is full sunshine, the day is not cloudy and hence returns are high (extrapolating the findings of Dowling & Lucey (2005), Keef & Roush (2007b), Keef & Roush (2007a) and Yuan, Zheng & Zhu (2006)). In regard to modeling the impact of sunshine or cloudiness on security markets, Hirshleifer & Shumway (2003) augment the regression model used in Akhtari (2010).
Using a pooled regression approach, Hirshleifer & Shumway (2003) constrain the intercept and slope to be similar in all areas to be studied for cloudy cover or strength of sunshine. This difference in statistical modeling approach results in an outcome which indicates that there is a very significant correlation between clouds and markets returns. Clearly, there is a divergence in findings between Dowling & Lucey (2005) discussed earlier and those of Hirshleifer & Shumway (2003). However, the methodological approach by Hirshleifer & Shumway (2003) has been criticized on one area: it assumes that errors are independent which Chang et al (2006) & Keef & Roush (2007b) argue is not plausible. The regression model is given as:
……Equation I
Where is the gross return which is measured by the Dow Jones market index in the Akhtari (2010) and Goetzmann & Zhu (2005) on day t. is the dummy variable representing the month,  is the dummy variable for the specific day in a week, is the variable for cloudy cover and is the error term. However, in order to control price movement aspects, Keef & Roush (2003) and Keef & Roush (2005) recommend on having the lagged variable of returns represented by . Although the nature of the statistical model may change depending on the number of variables and subjectivity of the researcher, this study shall utilize the general understanding that regression is a good model in determining the relation between weather and market returns.
In regard to New York, one of the earliest studies to determine the impact of weather conditions on NYSE stock indices was Saunders in late 1990s. To confirm the results of Saunders, Hirshleifer & Shumway (2001) conducted a similar study. The chi-square test statistic of logit regression was very significant at P value of 0.0033. They split the time series data into sub-periods (1982-1989) and 1990-1997. Hirshleifer & Shumway (2001) found that in the first set, the logit coefficient was -0.0136, a chi-square value of 0.68 and P- value of 0.4081. In the second set, the logit coefficient was -0.0578 a chi-square value of 11.38 and P-value of 0.0007. These findings indicate that in New York, the effect of sunshine on stock returns was more significant in 1990s than in 1980s. Not much has been mentioned in regard to the economic significance of the impact of sunshine on market returns. Nevertheless, the economic significance of sun shine on market returns is great. This is because trading will be higher on a sunny day and hence returns will be higher as exemplified by the positive statistical significance explained above. Therefore, there is no difference between statistical and economic significance.
2.3.            Impact of temperature on security market returns
Temperature is another indicator of weather that has been investigated by diverse researchers to decipher its impact on security market returns. One of the best literatures in this area is that of Cao& Wei (2005). Similar studies have been undertaken by Keef & Roush (2003), Loughran & Schultz (2004), Kamstra, Kramer & Levi (2003) and Pardo & Valor (2003). The temperature has been used as one of the variables in many of the studies and the findings indicate that there is a negative relationship between security market returns and the degree of temperature in the course of the day.
To some extent, there is some relationship between cloudy cover, sunshine, and temperature. In other words, days with full cloudy cover are assumed to be colder than those with full sunshine which are presumed to have high temperatures. However, there is some confusion in results when the above empirical studies are assessed critically. In other words, if high temperatures result in low returns (negative relationship) and high temperature is associated with sunny days which, according to Akhtari (2010) have a positive relationship, then clearly there is confusion or lack of consensus. Nonetheless, these two results will be expected during the study and contrary finding will not be unusual.
According to Zadorozhna (2009), temperature has diverse effects on returns depending on the market and even economic situation. He argues that in his study to find the impact of weather elements on stock returns, there are many significant positive and negative relationships. However, temperature and evaporation was observed to have an insignificant relationship between temperature and stock returns at 5% confidence level. While there is no literature that could be found which explicitly and succinctly illustrates the impact of temperature on stock returns especially in New York, Worthington (2006) presents one of the best illustrations. Focusing on the decomposition of returns in the last row, first column, the average return in winter which is the coldest season is positive (-0.0262). However, in summer when temperatures are expected to be highest, the average returns are positive (0.0621). The return in the hottest season is higher than the cold season as postulated by the findings of Worthington (2006). However, a general correlation between these two variables (temperature and stock returns) is negative. Worthington (2006) indicates that periods/seasons of prolonged temperature increase will have a significant and adverse effect on returns of certain market portfolios. For example, agriculture-based companies' returns may be adversely affected. If an index like the NYSE Composite consists of significantly high number of firms in sectors easily affected by temperature, the general effect will be observed in the whole market returns.
2.4.            Differences in market sensitivity to weather
Although it has been observed in the antecedent discussion there is clearly a relationship, whether positive or negative, between weather indicators and market returns, there is some confusion. Especially in the subsection on temperature, it was observed that arguments of Akhtari (2010) if extrapolated did not fit those of Cao& Wei (2005). On one hand, there was a report on positive correlation between temperature and returns while on the other there was evidence indicating otherwise. Zadorozhna (2009) clears this confusion and indicates that this is because of difference is sensitivity of stock markets to the elements of weather. He summarizes his studies in appendix 1 below after conducting a comparative assessment of many different markets. The markets were: Romania (BET), Russia (RTS), Ukraine (PFTS), Latvia (RIGSE), Romania (BET), Bulgaria (SOFIX) Croatia (CROBEX) and Ukraine (PFTS).
The results by Zadorozhna (2009) above indicate that there are diverse responses of stock market returns to different elements. For example, temperature up, which represents high temperature recorded, exhibit a positive relationship in some markets and negative in others.
2.6. Conclusion
In summary, diverse elements of weather that have been assessed in the antecedent discussion such as cloudiness, sunshine and temperature culminate in one conclusion: evidence of a relationship between weather and market returns. Nonetheless, the lack of consensus on one deduction in each weather sub- element is due to diversity in sensitivity of different markets. For instance, one empirical study indicates that there is negative relationship between temperature and returns while another argues that sunshine is positively correlated with returns. However, the diversity in market sensitivity has saved these literatures from a possible critique.
References
Akhtari, (2010). Reassessment of the Weather Effect: Stock Prices and Wall Street Weather. The Michigan Journal of Business. 1: 51-70
Cao, M., & Wei, J. (2005). Stock market returns A note on temperature anomaly, Journal of Banking and Finance 29: 1559–1573.
Chang, T., et al. (2006). Are stock market returns related to weather effects? Empirical evidence from Taiwan, Physica A 364: 343–354.
Dowling, M., & Lucey, B. (2005). Weather, biorhythms, beliefs and stock returns – Some preliminary Irish evidence, International Review of Financial Analysis 14: 337–355.
Goetzmann, W. & Zhu, N. (2005), Rain or shine: Where is the weather effect? European Financial Management 11: 559–578.
Keef, S. &. Roush, M. (2003). The weather and stock returns in New Zealand, Quarterly Journal of Business and Economics 41: 61–79.
Keef, S. &. Roush, M. (2005). Influence of weather on New Zealand financial securities, Accounting, and Finance 45: 415–437.
Keef, S. &. Roush, M. (2007a). Daily weather effects on the returns of Australian stock indices, Applied Financial Economics 17: 173–184.
Keef, S. &. Roush, M. (2007b). A meta-analysis of the international evidence of cloud cover on stock returns, Review of Accounting and Finance 6: 324–338.
Hirshleifer, D., & Shumway, T. (2003). Good day sunshine: Stock returns and the weather, Journal of Finance 58: 1009–1032.
Kamstra, M., Kramer, M. & Levi, M. (2000). Losing sleep at the market: The daylight-savings anomaly. American Economic Review 90: 1005–1011.
Kamstra, M., Kramer, L. & Levi, M (2002). Losing sleep at the market: The daylight saving anomaly: Reply, American Economic Review 92: 1257–1263.
Kamstra, M., Kramer, M. & Levi, M. (2003). Winter blues: A sad stock market cycle, American Economic Review 93: 324–343.
Loughran, T. & Schultz, P. (2004). Weather, Stock Returns, and the Impact of Localized Trading Behavior. Journal of Financial and Quantitative Analysis, 39(2), 343-364
Lucey, B., & Dowling, M. (2005). The role of feelings in investor decision-making, Journal of Economic Surveys 19: 211–237.
Pardo, A., & Valor, E. (2003). Spanish stock returns: Rational or weather-influenced? European Financial Management 9: 117–126.
Yuan, K., Zheng, L. & Zhu, Q. (2006). Are investors moonstruck? Lunar phases and stock returns. Journal of Empirical Finance, 13(1): 1-23
Appendices
Appendix 1: Temperature effects o market returns
Table 1: Temperature and stock return performance (source: Worthington, 2006)
---
Are you busy and do not have time to handle your assignment? Are you scared that your paper will not make the grade? Do you have responsibilities that may hinder you from turning in your assignment on time? Are you tired and can barely handle your assignment? Are your grades inconsistent?
Whichever your reason is, it is valid! You can get professional academic help from our service at affordable rates. We have a team of professional academic writers who can handle all your assignments.
Plagiarism free papers
Timely delivery
Any deadline
Skilled, Experienced Native English Writers
Subject-relevant academic writer
Adherence to paper instructions
Ability to tackle bulk assignments
Reasonable prices
24/7 Customer Support
Get superb grades consistently
Online Academic Help With Different Subjects
Literature
Students barely have time to read. We got you! Have your literature essay or book review written without having the hassle of reading the book. You can get your literature paper custom-written for you by our literature specialists.
Finance
Do you struggle with finance? No need to torture yourself if finance is not your cup of tea. You can order your finance paper from our academic writing service and get 100% original work from competent finance experts.
Computer science
Computer science is a tough subject. Fortunately, our computer science experts are up to the match. No need to stress and have sleepless nights. Our academic writers will tackle all your computer science assignments and deliver them on time. Let us handle all your python, java, ruby, JavaScript, php , C+ assignments!
Psychology
While psychology may be an interesting subject, you may lack sufficient time to handle your assignments. Don't despair; by using our academic writing service, you can be assured of perfect grades. Moreover, your grades will be consistent.
Engineering
Engineering is quite a demanding subject. Students face a lot of pressure and barely have enough time to do what they love to do. Our academic writing service got you covered! Our engineering specialists follow the paper instructions and ensure timely delivery of the paper.
Nursing
In the nursing course, you may have difficulties with literature reviews, annotated bibliographies, critical essays, and other assignments. Our nursing assignment writers will offer you professional nursing paper help at low prices.
Sociology
Truth be told, sociology papers can be quite exhausting. Our academic writing service relieves you of fatigue, pressure, and stress. You can relax and have peace of mind as our academic writers handle your sociology assignment.
Business
We take pride in having some of the best business writers in the industry. Our business writers have a lot of experience in the field. They are reliable, and you can be assured of a high-grade paper. They are able to handle business papers of any subject, length, deadline, and difficulty!
Statistics
We boast of having some of the most experienced statistics experts in the industry. Our statistics experts have diverse skills, expertise, and knowledge to handle any kind of assignment. They have access to all kinds of software to get your assignment done.
Law
Writing a law essay may prove to be an insurmountable obstacle, especially when you need to know the peculiarities of the legislative framework. Take advantage of our top-notch law specialists and get superb grades and 100% satisfaction.
What discipline/subjects do you deal in?
We have highlighted some of the most popular subjects we handle above. Those are just a tip of the iceberg. We deal in all academic disciplines since our writers are as diverse. They have been drawn from across all disciplines, and orders are assigned to those writers believed to be the best in the field. In a nutshell, there is no task we cannot handle; all you need to do is place your order with us. As long as your instructions are clear, just trust we shall deliver irrespective of the discipline.
Are your writers competent enough to handle my paper?
Our essay writers are graduates with bachelor's, masters, Ph.D., and doctorate degrees in various subjects. The minimum requirement to be an essay writer with our essay writing service is to have a college degree. All our academic writers have a minimum of two years of academic writing. We have a stringent recruitment process to ensure that we get only the most competent essay writers in the industry. We also ensure that the writers are handsomely compensated for their value. The majority of our writers are native English speakers. As such, the fluency of language and grammar is impeccable.
What if I don't like the paper?
There is a very low likelihood that you won't like the paper.
Reasons being:
When assigning your order, we match the paper's discipline with the writer's field/specialization. Since all our writers are graduates, we match the paper's subject with the field the writer studied. For instance, if it's a nursing paper, only a nursing graduate and writer will handle it. Furthermore, all our writers have academic writing experience and top-notch research skills.
We have a quality assurance that reviews the paper before it gets to you. As such, we ensure that you get a paper that meets the required standard and will most definitely make the grade.
In the event that you don't like your paper:
The writer will revise the paper up to your pleasing. You have unlimited revisions. You simply need to highlight what specifically you don't like about the paper, and the writer will make the amendments. The paper will be revised until you are satisfied. Revisions are free of charge
We will have a different writer write the paper from scratch.
Last resort, if the above does not work, we will refund your money.
Will the professor find out I didn't write the paper myself?
Not at all. All papers are written from scratch. There is no way your tutor or instructor will realize that you did not write the paper yourself. In fact, we recommend using our assignment help services for consistent results.
What if the paper is plagiarized?
We check all papers for plagiarism before we submit them. We use powerful plagiarism checking software such as SafeAssign, LopesWrite, and Turnitin. We also upload the plagiarism report so that you can review it. We understand that plagiarism is academic suicide. We would not take the risk of submitting plagiarized work and jeopardize your academic journey. Furthermore, we do not sell or use prewritten papers, and each paper is written from scratch.
When will I get my paper?
You determine when you get the paper by setting the deadline when placing the order. All papers are delivered within the deadline. We are well aware that we operate in a time-sensitive industry. As such, we have laid out strategies to ensure that the client receives the paper on time and they never miss the deadline. We understand that papers that are submitted late have some points deducted. We do not want you to miss any points due to late submission. We work on beating deadlines by huge margins in order to ensure that you have ample time to review the paper before you submit it.
Will anyone find out that I used your services?
We have a privacy and confidentiality policy that guides our work. We NEVER share any customer information with third parties. Noone will ever know that you used our assignment help services. It's only between you and us. We are bound by our policies to protect the customer's identity and information. All your information, such as your names, phone number, email, order information, and so on, are protected. We have robust security systems that ensure that your data is protected. Hacking our systems is close to impossible, and it has never happened.
How our Assignment  Help Service Works
You fill all the paper instructions in the order form. Make sure you include all the helpful materials so that our academic writers can deliver the perfect paper. It will also help to eliminate unnecessary revisions.
2.      Pay for the order
Proceed to pay for the paper so that it can be assigned to one of our expert academic writers. The paper subject is matched with the writer's area of specialization.
3.      Track the progress
You communicate with the writer and know about the progress of the paper. The client can ask the writer for drafts of the paper. The client can upload extra material and include additional instructions from the lecturer. Receive a paper.
4.      Download the paper
The paper is sent to your email and uploaded to your personal account. You also get a plagiarism report attached to your paper.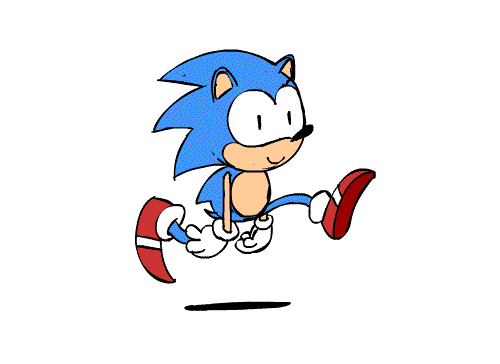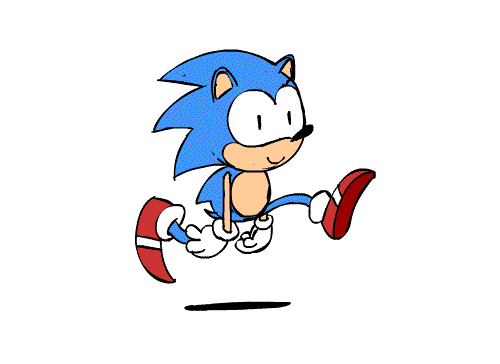 PLACE THIS ORDER OR A SIMILAR ORDER WITH US TODAY AND GET A PERFECT SCORE!!!
---