UAE, Israel and the Economic and Strategic Benefits of Normalization of Relations
Introduction
Don't use plagiarized sources. Get Your Custom Essay on
Security Benefits and Abraham Accords 8 pages
Just from $9/Page
The formalization of ties between the UAE and the Israel stands to benefit both states in numerous ways. One of the primary ways in which the two states will gain is through the economic boost that the relationship will provide each. Sales of oil from UAE to Israel and sales of agricultural technology from Israel to UAE will provide a win-win situation for both. The two are expected to collaborate more closely on security matters as well, which will help the region to combat terrorism and the war on the drug trafficking. Tourism is expected to pick up between the two states, which will improve the domestic economies of each. And a new era of diplomacy appears to be in the making now that the Accords have been signed. It is very likely that more Gulf States will come into this new spirit of tolerance and friendly terms now being manifested between UAE and Israel.
Economic Benefits
The economic benefits of the normalization of relations between Israel and the UAE are one of the most important considerations that can be made regarding the Abraham Accords. The main economic boost for Israel is the fact that the UAE is an oil-rich Arab state, which means there is plenty of money to invest in Israel and plenty of oil for Israel to obtain through negotiated terms. Israel itself offers a boost to tourism in the UAE as well as access to its high-end technological developments (France 24, 2020). As France 24 (2020) reports, from oil to tourism to cutting edge technologies, the two countries hope to benefit from the ripple effect of their "historic" agreement. The UAE has seen steady growth in its economy in recent years, but in the quarter preceding the signing of the Accords, its economy experienced contraction by 3.5% for the first time in years. The deal between UAE and Israel thus gives UAE the opportunity to get its economy growing again in a big way (France 24, 2020). The UAE views Israel as an oil-hungry customer that would enable the Gulf State to increase oil exports and bring in additional revenue. Additionally, it stands to benefit from Israeli tourists looking to experience Dubai for the first time. Advertising for tourism in the UAE is already underway in Israel thanks to the Accords, and this means big incentives for the Gulf States local businesses.
Likewise, Israel sees the normalization of relations as a major boon to its own economy: Israel's Channel 12 television reported that the economy ministry had estimated exports to the UAE could reach between $300 million and $500 million a year (France 24, 2020). It also expects up to $350 million in investments from the UAE annually, particularly in the sectors of cyber industries, medical equipment, financial technology and communications (France 24, 2020).
Over the past two decades, Israels Foreign Ministry has helped Israeli companies arrange business deals with other firms in the Arab Gulf States. The Abraham Accords will facilitate and enhance this trend dramatically by opening the door for easier business relations and economic opportunities on both sides. One example is the Israeli start-up company Bo&Bo, which had for two years been trying to distribute its advanced physiotherapy equipment in the UAE through third parties (France 24, 2020). According to the companys founder, It was a huge headache as you had to manufacture it in a different country, but with the signing of the Accords things have accelerated, with Bo&Bo having negotiated a first contract in the UAE to distribute its Made in Israel products there over the next three years (France 24, 2020).
The economic opportunities do not stop there, however. The Atlantic Council reports that Israel and the UAE will exchange expertise to seek COVID-19 treatments and cures, reliable food and water sources as well as increase standards of living across the region and grow entrepreneurship and investment (Grathwohl, 2020). Energy sector cooperation and the expansion of venture capital between the states indicates that the Abraham Accords will be a huge win-win for both nations. Moreover, by normalizing relations, the UAE makes it more possible to receive Israeli expats for its own industries and to bolster its economy by forging new pathways with other countries thanks to normalized relations with Israel (Grathwohl, 2020).
Enhanced Security
Security is also a big benefit of the Abraham Accords, according to the Trump Administration, which helped to broker the deal. As the United States Institute of Peace points out, the Trump administration has prioritized improving Israels relations with the Gulf as a part of its regional security agenda (particularly the effort to counter Iran) and its effort to resolve the Israeli-Palestinian conflict (Barron, 2020). The agreement enables the UAE and Israel to coordinate more closely on security matters regarding threats and opportunities in the Middles East. Israel has long had an active interest in enhancing its security strategy in the region, and its new formalized with relationship with the UAE bodes well for its plans.
Cafiero and Sudetic (2020) note that the security interests of the UAE and Israel have been closely aligned for much of the 21st century. Two threats that have brought the states more closely together are Iran and Turkey: the expansion of Iranian influence, the Arab Spring revolutions of 2011, and Turkeys rise as a neo-Ottoman power against the backdrop of the relative decline of US hegemony have done much to put Abu Dhabi and Tel Aviv in many of the same boats (Cafiero & Sudetic, 2020). The Accords now make it possible for UAE and Israel to engage in an overt security relationship that will protect their regional interests and influence. Security enhancement for Israel could take the form of an advanced early warning system against Iranian missiles. Other areas where security will likely be improved include: a connected command and control network for missile defense; naval operations in the Red Sea, northern Indian Ocean and Arabian Gulf; shared military technology; and a regular exchange of intelligence (Cafiero & Sudetic, 2020). But the UAE stands to benefit as well.
Due to the Accords, the UAE may now be able to solicit Israeli help in protecting the UAEs critical infrastructure, including its oil facilities, desalination and power plants, airports, and seaports (Cafiero & Sudetic, 2020). Israel also has an Iron Dome missile defense system that could be used to support the Patriot missile systems already there. Thus, the UAE may end up purchasing Israels Iron Dome system to further enhance its own security.
One concern of Israel, however, is that if the regimes of the Gulf Arab States were to fail, the weapons and security forces that they obtain might end up in the hands of groups who do not want to have friendly relations with Israel. Israeli leaders recognize the good will of states like UAE, but they worry that these regimes do not accurately reflect the overall attitudes of the general Arab populace (Cafiero & Sudetic, 2020). For that reason, some trepidation still exists on the part of Israel. It is unclear whether formal relations will do anything to alleviate these concerns. Over time, however, with more trade and tourism permitted between the two states, the cultural impasses that exist among the general populaces may be overcome, which would in turn lessen these concerns.
Agricultural Benefits
The UAE benefits agriculturally from this deal primarily because it sits on less than 1% of arable land (Kaveler, 2020). Israel has the agricultural technology to breathe new life into the UAEs agricultural sector. Israel also stands to reap the benefits of sales to the UAE: Israel, a world leader in agriculture under conditions with little water and high heat, will sell its expertise to farmers in the desert nation where the average temperature in August is 43C (109F) and the average annual temperature is 30C (86F) Israeli growers also plan to export food to the UAE, from where it may be re-exported to currently unreachable markets (Kaveler, 2020). The goal of the UAE is to become more self-reliant in food, but currently it relies on imports. The new formal relationship with Israel means the UAE may now be able to import not food but rather the technology needed to create a sustainable environment for agriculture.
Already the UAE has announced that it will be investing $100 million in vertical farming to support this endeavor (Kaveler, 2020). Hydroponics and soil-less crop cultivation are other areas where it is looking to expand. Israel brings a technological solution to the UAEs food needs. While there are other nations with technologies that work, Israel has special knowledge and equipment that are perfect for the UAEs climate. As one Israeli agronomist puts it: There are very sophisticated greenhouses all over the world, especially in northern Europe, but what is special about Israeli equipment is that we know how to deal with the excess of heat in the structures (Kaveler, 2020). Irrigation systems that conserve rather than waste water, and technological developments for improving plant root systems are all areas where new advancements are being made in Israel that will be of great support for the UAE.
Weapons and the Fight Against Terror and Drug Trafficking
Weapons sales will likely be a major benefit for UAE; however, it is not a given that Israel will sign off on all sales due to the fact that it is still wary of weapons falling into the wrong hands in the Middle East. There are still many extremist organizations that could use weapons against the Israeli population should they find a way to obtain them. Still, the UAE is looking to bolster its defense capabilities by acquiring new jet fighters and other weapons that will serve as a deterrent against any state seeking a provocation.
Goldberg (2020) reports that in many ways The Abraham Accords amount to an arms deal. The U.A.E. and other states that now engage with Israel will find themselves armed with a better class of American weaponry. The U.S. has pledged for a very long time to maintain Israels qualitative military edge, but the U.A.E. in particular might have just arranged for itself a similar promise. And while the potential for this sort of sale does exist, Israeli leaders are also hesitant to agree to a massive stockpiling of weapons for defensive forces, as already noted. Nonetheless, the deal does signal that a united front is emerging in the Middle East against states that support terror. Goldberg (2020) states, for instance, that the normalization of relations strengthens this coalition, the members of which (mainly correctly) see Iran and its various terrorist appendages as threats to their stability and territorial integrity, and even to their existence. It is widely expected that this Accord will serve as a new obstacle for any burgeoning terror cells in the Middle Eastso long as the weapons trade is secure.
From the war on terror to the problem of drug trafficking throughout the Middle East, the states in the region face significant hurdles. Collaboration and coordination of defenses, security forces and surveillance will help to ensure that this fight can continue and even potentially be won. It depends, however, on the degree to which coordination and trust can be fostered as a result of this new relationship.
Diplomacy
Finally, the formalization of relations between Israel and the UAE bodes well for diplomacy in the region. Diplomacy has been a sticking point for years among states of the Middle East, largely because there has been no formal relations in place. According to Abdulla bin Touq, Both nations will bring different mindsets to the table, different advantages, and I think the whole region will benefit from this agreement (Ng, 2020). The key to advancing diplomacy now will be a focus on learning from one another. Bin Touq states that learning in various sectors will advance the aims of both states and help to bring about a wider and more lasting peace in the Middle East.
The diplomatic nature of the Accords will also serve as an invitation for other Gulf States to adopt a similar approach with Israel. It may even serve to bring Palestine to the negotiating table with Israel, once it sees that its former allies are now entering into formalized relations with Israel. Palestine has relied up Arab aid for years, but if a new environment of diplomatic relations puts a cap on this aid, Palestine may be obliged to face a new reality.
The relationship between the UAE and Israel is rooted in a new kind of optimism in the Middle East. Alexander (2020) states that according to His Highness Sheikh Mohammed bin Zayed Al Nahyan, the Crown Prince of Abu Dhabi and Deputy Supreme Commander of the UAE Armed Forces, the UAE agreement with Israel symbolizes cooperation and setting a roadmap towards establishing a bilateral relationship. Moderation and tolerance are going to be the buzz words going forward, as states look to move past historical trauma and invest in a future of collaboration and formal ties. As Alexander (2020) notes, a shift in the power balance in the Middle East has enabled the UAE to step into a vacuum and make its presence felt. The country has shown that it is willing to take risks in the interest of peace and has publicly positioned itself by engaging directly with a peace process rather than be content to generally sit on the sidelines or wait for the US or other external powers to take the lead. This emphasis on peace will likely lead to greater diplomatic relations among Israel, UAE and other Gulf States going forward.
Conclusion
The formal relationship between UAE and Israel may be the dawn of a new era in the Middle East. While these two states have worked together in the 21st century, it is only now that their relationship is now formal. This will bode well for each state in terms of growing tourism and enhancing the economies of one another. UAE now has a new outlet for exporting oil, and Israel now has a new customer base for its agricultural technology. Tourism will pick up between the two, which will help the cultures of both to learn from one another and which will support diplomatic ties over time. From a security and defense standpoint, the two states also stand to gain as they collaborate more closely on defending mutual interests in the Middle East.
References
Alexander, K. (2020). Significance and implications of diplomatic relations between the
UAE and Israel. Retrieved from https://trendsresearch.org/insight/significance-and-implications-of-diplomatic-relations-between-the-uae-and-israel/
Barron, R. (2020). What Do Normalized Israel-UAE Relations Mean for the Region?
Retrieved from https://www.usip.org/publications/2020/08/what-do-normalized-israel-uae-relations-mean-region
Cafiero, G. & Sudetic, B. (2020). What Would a Closer Security Partnership between
Israel and the UAE Look Like? Retrieved from https://gulfif.org/what-would-a-closer-security-partnership-between-israel-and-the-uae-look-like/
France 24. (2020). UAE, Israel eye economic benefits of normalisation deal. Retrieved
from https://www.france24.com/en/20200820-uae-israel-eye-economic-benefits-of-normalisation-deal
Goldberg, J. (2020). Iran and the Palestinians Lose Out in the Abraham Accords.
Retrieved from https://www.theatlantic.com/ideas/archive/2020/09/winners-losers/616364/
Grathwohl, L. (2020). UAE-Israel accord will drive economic growth in the Middle East,
says Emirati Minister of Economy. Retrieved from https://www.atlanticcouncil.org/blogs/menasource/uae-israel-accord-will-drive-economic-growth-in-the-middle-east-says-emirati-minister-of-economy/
Kavaler, T. (2020). UAE, Israel Both Expect to Benefit from Agricultural Ties. Retrieved
from https://themedialine.org/life-lines/uae-israel-both-expect-to-benefit-from-agricultural-ties/
Ng, A. (2020). UAE minister ays the whole region benefits from his countrys deal
with Israel. Retrieved from https://www.cnbc.com/2020/09/17/uae-says-middle-east-benefits-from-its-diplomatic-accord-with-israel.html
---
Are you busy and do not have time to handle your assignment? Are you scared that your paper will not make the grade? Do you have responsibilities that may hinder you from turning in your assignment on time? Are you tired and can barely handle your assignment? Are your grades inconsistent?
Whichever your reason is, it is valid! You can get professional academic help from our service at affordable rates. We have a team of professional academic writers who can handle all your assignments.
Plagiarism free papers
Timely delivery
Any deadline
Skilled, Experienced Native English Writers
Subject-relevant academic writer
Adherence to paper instructions
Ability to tackle bulk assignments
Reasonable prices
24/7 Customer Support
Get superb grades consistently
Online Academic Help With Different Subjects
Literature
Students barely have time to read. We got you! Have your literature essay or book review written without having the hassle of reading the book. You can get your literature paper custom-written for you by our literature specialists.
Finance
Do you struggle with finance? No need to torture yourself if finance is not your cup of tea. You can order your finance paper from our academic writing service and get 100% original work from competent finance experts.
Computer science
Computer science is a tough subject. Fortunately, our computer science experts are up to the match. No need to stress and have sleepless nights. Our academic writers will tackle all your computer science assignments and deliver them on time. Let us handle all your python, java, ruby, JavaScript, php , C+ assignments!
Psychology
While psychology may be an interesting subject, you may lack sufficient time to handle your assignments. Don't despair; by using our academic writing service, you can be assured of perfect grades. Moreover, your grades will be consistent.
Engineering
Engineering is quite a demanding subject. Students face a lot of pressure and barely have enough time to do what they love to do. Our academic writing service got you covered! Our engineering specialists follow the paper instructions and ensure timely delivery of the paper.
Nursing
In the nursing course, you may have difficulties with literature reviews, annotated bibliographies, critical essays, and other assignments. Our nursing assignment writers will offer you professional nursing paper help at low prices.
Sociology
Truth be told, sociology papers can be quite exhausting. Our academic writing service relieves you of fatigue, pressure, and stress. You can relax and have peace of mind as our academic writers handle your sociology assignment.
Business
We take pride in having some of the best business writers in the industry. Our business writers have a lot of experience in the field. They are reliable, and you can be assured of a high-grade paper. They are able to handle business papers of any subject, length, deadline, and difficulty!
Statistics
We boast of having some of the most experienced statistics experts in the industry. Our statistics experts have diverse skills, expertise, and knowledge to handle any kind of assignment. They have access to all kinds of software to get your assignment done.
Law
Writing a law essay may prove to be an insurmountable obstacle, especially when you need to know the peculiarities of the legislative framework. Take advantage of our top-notch law specialists and get superb grades and 100% satisfaction.
What discipline/subjects do you deal in?
We have highlighted some of the most popular subjects we handle above. Those are just a tip of the iceberg. We deal in all academic disciplines since our writers are as diverse. They have been drawn from across all disciplines, and orders are assigned to those writers believed to be the best in the field. In a nutshell, there is no task we cannot handle; all you need to do is place your order with us. As long as your instructions are clear, just trust we shall deliver irrespective of the discipline.
Are your writers competent enough to handle my paper?
Our essay writers are graduates with bachelor's, masters, Ph.D., and doctorate degrees in various subjects. The minimum requirement to be an essay writer with our essay writing service is to have a college degree. All our academic writers have a minimum of two years of academic writing. We have a stringent recruitment process to ensure that we get only the most competent essay writers in the industry. We also ensure that the writers are handsomely compensated for their value. The majority of our writers are native English speakers. As such, the fluency of language and grammar is impeccable.
What if I don't like the paper?
There is a very low likelihood that you won't like the paper.
Reasons being:
When assigning your order, we match the paper's discipline with the writer's field/specialization. Since all our writers are graduates, we match the paper's subject with the field the writer studied. For instance, if it's a nursing paper, only a nursing graduate and writer will handle it. Furthermore, all our writers have academic writing experience and top-notch research skills.
We have a quality assurance that reviews the paper before it gets to you. As such, we ensure that you get a paper that meets the required standard and will most definitely make the grade.
In the event that you don't like your paper:
The writer will revise the paper up to your pleasing. You have unlimited revisions. You simply need to highlight what specifically you don't like about the paper, and the writer will make the amendments. The paper will be revised until you are satisfied. Revisions are free of charge
We will have a different writer write the paper from scratch.
Last resort, if the above does not work, we will refund your money.
Will the professor find out I didn't write the paper myself?
Not at all. All papers are written from scratch. There is no way your tutor or instructor will realize that you did not write the paper yourself. In fact, we recommend using our assignment help services for consistent results.
What if the paper is plagiarized?
We check all papers for plagiarism before we submit them. We use powerful plagiarism checking software such as SafeAssign, LopesWrite, and Turnitin. We also upload the plagiarism report so that you can review it. We understand that plagiarism is academic suicide. We would not take the risk of submitting plagiarized work and jeopardize your academic journey. Furthermore, we do not sell or use prewritten papers, and each paper is written from scratch.
When will I get my paper?
You determine when you get the paper by setting the deadline when placing the order. All papers are delivered within the deadline. We are well aware that we operate in a time-sensitive industry. As such, we have laid out strategies to ensure that the client receives the paper on time and they never miss the deadline. We understand that papers that are submitted late have some points deducted. We do not want you to miss any points due to late submission. We work on beating deadlines by huge margins in order to ensure that you have ample time to review the paper before you submit it.
Will anyone find out that I used your services?
We have a privacy and confidentiality policy that guides our work. We NEVER share any customer information with third parties. Noone will ever know that you used our assignment help services. It's only between you and us. We are bound by our policies to protect the customer's identity and information. All your information, such as your names, phone number, email, order information, and so on, are protected. We have robust security systems that ensure that your data is protected. Hacking our systems is close to impossible, and it has never happened.
How our Assignment  Help Service Works
You fill all the paper instructions in the order form. Make sure you include all the helpful materials so that our academic writers can deliver the perfect paper. It will also help to eliminate unnecessary revisions.
2.      Pay for the order
Proceed to pay for the paper so that it can be assigned to one of our expert academic writers. The paper subject is matched with the writer's area of specialization.
3.      Track the progress
You communicate with the writer and know about the progress of the paper. The client can ask the writer for drafts of the paper. The client can upload extra material and include additional instructions from the lecturer. Receive a paper.
4.      Download the paper
The paper is sent to your email and uploaded to your personal account. You also get a plagiarism report attached to your paper.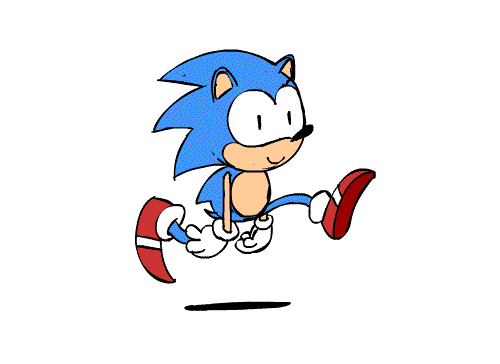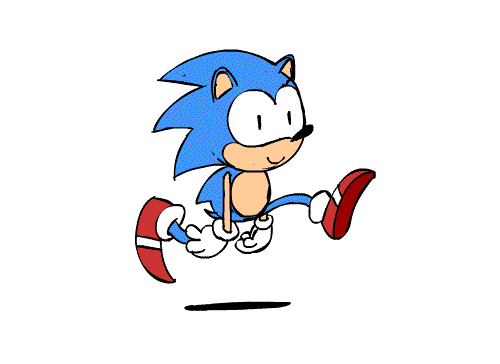 PLACE THIS ORDER OR A SIMILAR ORDER WITH US TODAY AND GET A PERFECT SCORE!!!
---