TABLE OF CONTENTS
Don't use plagiarized sources. Get Your Custom Essay on
Sales promotions in Pakistan Cellular industry
Just from $9/Page
1.5 Research Objectives and Hypotheses. 6
2.2 Common Sales Promotion Techniques. 9
2.2.1 Push and Pull Sales Promotion Strategies. 9
2.2. Variables that Affect Successful sale promotion process. 11
2.3 Sales promotion using Brand Categorisation Theory. 12
2.3 Understanding Characteristics of the Target Market 13
2.3.1 Characteristics of Pakistani Cellular Industry. 13
2.3.2 Consumer Behaviour in Pakistan. 14
3.2 Rationale for the Study Design. 21
3.3 Validity and Reliability. 22
Conclusion and Recommendations. 26
1.0 INTRODUCTION
Sales promotion is a business strategy that has gained prominence in many different sectors and it involves strategic approach to the marketing efforts taken by a particular business entity in reaching its desired consumers or customers effectively and efficiently. The cellular industry is one of the industries that have embraced sales promotions strategies to increase the effectiveness of their marketing efforts. This is partly as a result of increased competition in the wake of many players in the market and many cellular phone models available in the market. While it is important to come up with a good quality product to the market, the product means nothing to the firm unless it generates sales as targeted by the producing company or selling firm. Therefore, sales promotion becomes a very instrumental tool to ensure that sales revenues are generated by the business as desired.
Many studies have shown that selection of the marketing strategy is a very important aspect that determines the long-term success of the marketing efforts. In a study that investigated the Korean electronics industry, it was found that operators in North Korean electronics industry have developed increased interest in diversification of sales promotions models as a model of strategic importance in doing business and succeeding in the marketing efforts of their electronics products (Numakura, 2010). While the study by Numakura (2010) targeted electronics products in the North Korean electronics industry, it provides considerable amount of knowledge about the sales promotions strategy preferences of the electronics dealers in the Pakistani industry and by extension, a starting point to evaluate sales promotion preferences during the selection phase and implementation of sales and marketing strategies in the cellular industry, given the close relationship the two industries have.
1.1 Problem Statement
There has been a growing interest in strategic approach to sales and marketing as a way of achieving successful marketing for a number of reasons. For the last 30 years, the number of studies and attempts to develop a better understanding of sales and marketing strategies and models has continually increased. These studies have targeted various industries including the electronics, and to a limited extent, the cellular phone industry. The studies targeted aspects like development of international mobile cellular through proper sales promotions strategies, implementation of franchising business models in the mobile cellular industry, franchising in telecommunication firms or multinationals and factors that motivate practitioners to opt for proper sales promotions strategies.
Most of these studies and attempts failed to provide a comparative analysis between mobile cellular firms or multinationals and telecommunication firms or multinationals in terms of choice and implementation of franchising models yet chain telecommunication and chain mobile cellular may not have similar views in model, methods, choice, and implementation of franchising models. In addition, performance of the franchise models in these two sub-sectors may not be similar even though they belong to the same class of industry.
This study aims to provide a comparative evaluation of selection and implementation of franchising business models in chain telecommunication and chain mobile cellular. The study will adopt the case study approach to assess franchising choice and implementation in two chain telecommunication and two chain mobile cellular. The results of this study will be essential in developing interventions which will be focused on improving the performance of proper sales promotions strategies in chain telecommunication and chain mobile cellular. This study will effectively address the left out sectors of the previous studies by assessing prominent factors in general that result in differences or similarities in choice and implementation of franchising models in chain telecommunication and chain mobile cellular.
1.2 Purpose of the Study
The study explores the efficiency and effectiveness of sales promotions strategies used by cellular phone marketers in the Pakistani cellular industry in respect to strategy selection, implementation, and achievement of desired objectives for the sales promotions efforts. The data collected from this study will expand the general understanding of procedures involved in selection and implementation of sales promotions strategies in the Pakistani cellular industry being scrutinised. The results of the study will also augment the existing body of literature on effective implementation of marketing and sales promotion strategies in the cellular industry.
In addition to this, the study also explores factors influencing selection of sales promotions models by practitioners across the cellular industry in the Pakistani cellular sector. By comparing these factors across the cellular sub-sector, the study intends to identify areas of divergence and convergence in selection and implementation of marketing and sales promotions business models for cellular dealers in the industry. Disparities in performance will also be identified and the study will attempt to pinpoint reasons or factors that contribute to disparities in performance and offer recommendations that may be used as intervention to boost performance of sales promotions efforts.
1.3 Goals of the study
This study aims to assess the efficiency of various sales promotions strategies employed by the cellular marketers in the Pakistani cellular industry. The study develops a comparative analysis by focusing on these marketers and their sales promotion strategies and various measures established by research studies. By taking this approach the study will:
Enhance knowledge and understanding about sales promotion strategies in the cellular industry in Pakistan
Identify and discuss factors that lead to disparities in effectiveness and efficiency of sales promotions strategies in the cellular market in the Pakistani cellular industry
Identify barriers to the efficiency of sales and marketing strategies models in the Pakistani cellular industry
Define and describe current strategies used in approach and implementation of sales promotions of cellular products in Pakistani cellular industry
Recommend interventions designed to improve implementation of sales promotions strategies and models in the Pakistani cellular industry
Complement existing bodies of research on efficiency of sales promotions in cellular industry in Asia and Far East countries
1.4 Research Questions
The following research questions are formulated to engage the study:
What are the criteria used by cell phone marketers and retailers in reaching their marketing and sales promotions objectives in Pakistan?
Are there disparities in performance of sales promotions efforts among the cellular phone dealers in the Pakistani cellular industry?
What factors contribute to disparities in the performance of the sales promotions strategies?
How do the practitioners come up with the optimal mix in the selection process and implementation of their marketing or sales promotions models?
What is the level of advertising for the franchising models in the two lines being compared and is the level of advertising adequate?
What economic and entrepreneurial environments support the success of the sales promotions in the cellular products industry and do these strategies differ among the various dealers or marketers?
How does the legal setup impact the success of the sales promotions strategies in the cellular phone industry in Pakistan?
1.5 Research Objectives and Hypotheses
Through the research questions provided, the general objective of the study is to establish the efficiency of the sales promotions strategies in the Pakistani cellular industry. Alongside this, the study aims to meet the following specific objectives:
To establish if there is a significant relationship between sales promotions strategy deployed and the efficiency or effectiveness of the sales and marketing efforts.
To investigate the relationship (if any) between customer loyalty and sales promotions strategies deployed in the cellular industry in Pakistan
To determine if there is a significant relationship between marketing practices and employee customer satisfaction.
To explore the market characteristics of the Pakistani target cellular market
Since setting hypotheses is important to providing a direction in analysis and judgement during decision making, the following hypotheses are formulated to help in investigating the research questions.
There is a significant relationship between customer satisfaction or loyalty and sales promotions strategies used in the cellular industry in Pakistan
There is a positive correlation between sales volume and the sales promotion strategy used in marketing the cellular products in Pakistani cellular industry
2.0 LITERATURE REVIEW
2.1       Introduction
This literature review is an attempt to bring a deeper understanding of the sales promotion process as an integral aspect of the marketing effort with respect to the international and national marketplace of the cellular products and create a strong basis for business organisations to adopt a systematic process when carrying out their sales promotions tasks in the Pakistani cellular marketplace to ensure efficiency and effectiveness of the process. Thus, the literature review critically digs into the works of other researchers in order to set a basis for the study. This is achieved by exploring the various works and research studies done by scholars and available in journals, scholarly databases, manuscripts, articles and books among other sources of information.
Sales promotion as a marketing business practice has a long history through the most widely identified period of modern sales branding process is the period that covered the early 20th century. During this period, sales promotion process was mainly achieved through branding basically as means of establishing customer loyalty through establishment of product labels and names. Although this ideology still forms part of the sales promotion process, modern sales promotion process is affected by many other factors than the traditional marketplace. In the traditional marketplace and especially during the early days of the process, brands were used as means of conveying how strong the manufacturer was and the stability or prestige of the producer.
2.2 Common Sales Promotion Techniques
While sales are an important aspect of the business, various sales promotion strategies have traditionally been used to garner an increase in sales revenue by business organisations. In the wake of heightened competition of the modern business environment, business organisations are applying various techniques to ensure that they achieve the set sales goals. Others, however, use a combination of known techniques to achieve the same objective. Whatever option the business takes, the efficiency matters a lot since it can be gauged on the basis of how it has generated maximum sales revenues while minimising costs as much as possible.
2.2.1 Push and Pull Sales Promotion Strategies
Push and pull promotional strategies are two important techniques clearly distinguished from each other by the marketing theory. Kotler (2004) observes that a company with a strong or formidable sales force can effectively make use of the sales force in a combination with trade promotion activities to build consumer demand for a particular product of the firm. In addition, companies that have established strong marketing chain in the market and a strong competitive advantage may choose to promote their products via their wholesalers, who in turn promote to the retailers and retailers ensure that promotion activities reach the target customer or consumers. Cellular phone industry has been identified as one of the industries that are integrally fit to apply the push promotional strategy by using established wholesalers and distributors who in turn avail the products to the retailers until the chain of promotional activities reaches the cellular phone customers. While a contemporary supply chain might be too long, the push strategies attempt to bypass some middle parties or channels. Nevertheless, heavy advertising campaigns are generally involved as Taylor (2005) obverses, adding that the tremendous levels of innovation necessitate this kind of approach since it also limits delays.
On the other hand, the pull sales promotion strategies require building up of consumer demand for a product by the use of huge investments in advertising and promotion of the products. It is clearly distinguished from the push strategy in that while the push strategies work by starting from the upper levels of the distribution channel, the pull strategies directly target the customers, who go to the retailers asking for the products advertised. In turn the retailers turn to the wholesalers and the wholesalers ask for the product from the producers until the cycle of demand is completely looped.  Companies or firms that engage in heavy advertising for their products are able to elicit demand for their products even before the products reach the target consumers (Kotler 2004). In a study carried out in 2009 by the Market Research Watch about Coca Cola established that Coca Cola uses advertising as the most preferred source of increasing customer awareness by the company. Television advertisement allows the company to reach a hefty audience. The way they make their adverts is attractive as it captures the attention of the audience leaving them eager to try the product. Coca Cola Company also uses the radio to advertise their products. Radio is cheaper compared to television. The company benefits a lot from its involvement in the worlds most celebrated games such as the Olympics and the FIFA world cup (The Coca-Cola India website: 2010).  The coca cola company takes advantage of the millions of people who watch these games to advertise their products (Market Research website: 2009). The business does pretty well during this time. The company's highly trained sales team acts as its representative to the retailers. This strategy has proved to be very effective as it helps maintain service and product loyalty. Therefore, any business can take a similar approach where it heavily advertises its products to create demand and this approach constitutes a pull promotional strategy.
Shank (2001) argues that the whole idea of promotion is to enable the customer gain knowledge and exposure about the product. The organization should be able to persuade the customer to purchase the product through a carefully planned strategy. To achieve this, the company should apply the different types of promotional strategies (Shank 2001). These strategies include personal propaganda, where the company creates and distributes their own brochures, newsletters, fliers, posters, etc. the other one is professional organization, advertising which can be done through outdoor ads, print ads, broadcast ads etc and media relations campaign. This is a plan to develop contacts and relationships with the media.
2.2. Variables that Affect Successful sale promotion process
Branding is one of strategies adopted by a business in successful sales promotion, this depends on their capabilities, knowledge of branding and brand development, positioning in the market and structure of their operations. Branding activities are financially intensive which implies that businesses have to strengthen their internal systems if they are to make the most out of their available resources. The structure and cohesion within a business may also affect its ability to carry out branding activities (Spreitzer, 1995). Despite the multiple dimensions and even models that have been developed to analyze branding activities, few researchers have sought to determine if there are any differences in branding between local and international firms (Spreitzer, 1995); Kirkman and Rosen ,1999). Though a review of the requirements in branding reveals a likelihood of the existence of such differences, there are no clear direct steps on the part of researchers to determine the exact differences and the implications they have on branding. This is an issue that ought to be awarded preference considering the importance of branding in the modern business environment and the intense direct competition between local and international businesses in both local and national markets.
2.3 Sales promotion using Brand Categorisation Theory
Companies have come up with various strategies to ensure that their brands stand out in the market. One such strategy identified by Nusair and Kandampully   (2008)is brand extension or brand stretching where companies that wish to build greater trust in their new products use already established brands that have higher levels of customer trust and loyalty. Nusair and Kandampully (2008) add that high quality brands stretch improve the average quality of a company's brands and if this is intermarried with successful intervening extensions, the impact will be an improved consumer evaluation of the brand. Kirkman and Rosen (1999) on the other hand give an elaborate evaluation of how proper brand categorisation is helpful for a business that wishes to introduce a new produce line, class or form into the international. The authors (ibid.) continue to state that a good product brand categorisation strategy is that which identifies the needs of the consumers on the international marketplace and by attempting to solve the consumer needs, motivates product search by the targeted consumers. In this manner, the authors argue, consumers are able to uniquely identify the original brand of the products with the class that has been introduced (Kirkman and Rosen, 1999).  Mont and Plepys (2003) attempts to connect the ideas highlighted by Kirkman and Rosen (1999) with brand evaluation process but points out that a firm must imperatively consider the brand stretching objectives and try as much as possible to align them with the brand vision. Through such a systematic process in brand development, the business will not only have a basis for monitoring brand performance but will also be able achieve high brand essence in the market; whether national or international. By way of admonition, Cohen et al. (2007) advices that businesses should be careful and must keep themselves abreast with the negative effects of brand extension. For instance, if a brand extension exercise leads to dilution of already established brand name this could be detrimental to the business. Nevertheless, some scholars have felt that strong brand names like Nokia are not greatly affected by the brand extension failure. Despite this, many scholars agree that research has evidently given sufficient evidence to show that brand dilution affects brands of all forms.
2.3 Understanding the Characteristics of the Target Market
2.3.1 Characteristics of Pakistani Cellular Industry
For the past few years, the telecommunication industry Pakistan has performed outstandingly principally due to liberalization of trade and investment, privatization and openness to modern technology. It transfers a drastic change as governments took the initiative to make it a larger player of the industry. At the time of independence Pakistan innate an insufficient telecom base of 14,000 landlines. At that phase, Post
In 1962 and prior to this period Telegraph and Telephone were acting as one unit, later in 1962 both were alienated to form independent Postal department and Telephone and Telegraph Department (T&T). In the year 1990, Pakistan started to reform measures which were meant to encourage private sector's participation. According to United Nation's forecast Pakistan's population is expected to grow to 190 million by 2018. Assuming that future cellular coverage reaches 95% of all urban population and 30% of rural population and taking into account the relative geography and population density of each province, there is an expected demand of approximately 25 million cellular subscriptions by 2018*. This shows that there is a tremendous potential for growth in this sector in the future. Despite the economic down fall, deregulation of the telecom industry of Pakistan by PTA has revealed positive but slow growth in terms of revenues and subscribers. Tele density of the country has jumped from 44.06% in 2006-07 to 58.8% in 2007-08. In 1HFY09 it reached to 60% highest in the region. Cellular Mobile segment of the industry has been measured as an accelerator of the growth for the telecom industry in Pakistan. Cellular subscribers grew by about 40% in the year 2007-08, as against 82% in 2006 -07 and more than 100% during 2005-06. As PTA (Pakistan Telecom industry, 2009) has tried to put the cellular industry into new stage with the prominence on quality, value added service and competitive pricing with the aim of stabilizing the tariffs.
Figures from the Pakistan Telecommunication Authority indicate that as at 2006, Mobilink was the market leader with a total percentage of 46% of the market share.
Figure1. Market share of Pakistan cellular market,  source <http://www.pta.gov.pk/index.php?option=com_content&task=view&id=650&Itemid=603>
2.3.2 Consumer Behaviour in Pakistan
There is a great connection between a happy customer and successful marketer. By exploring customer behaviour, the business organisations not only gain knowledge of the customer satisfaction drivers but establish strategies to retain the customers and have a competing edge over the competitors in the market by reducing high costs of getting new customers or retaining existing ones hence improving the effectiveness of the employee turnover. This provides the rationale upon which this section examines the studies that have explored the issue of customer behaviour as a covariate determinant to customer satisfaction and retention. The review takes a multi-faceted perspective of various professional fields, deeply analysing the concept of customer behaviour in Pakistan with respect to the mobile services industry (and this closely relates to customer satisfaction) in the field.
Knowledge of the customer satisfaction factors is a strong backbone upon which an organisation can base its customer retention by knowing the satisfaction drivers of the customers it has attracted. Studies have been carried out that link customer satisfaction to increased company sales volume and found that the two have a strong positive correlation (e.g. Kersnik 2008, SSP 2006, Diaz-Serrano & Vieira, 2005 and Kusluvan 2003). Furthermore, though there is a great significance of using customer opinions and attitudes in various fields, not many studies have specifically focused on assessing the attitudes of customers with respect to their satisfaction with the products offered especially in developing economic systems (SSP 2006). This chapter attempts to give an assessment of the studies that have been undertaken in an attempt to investigate the relationship of the two broad dimensions of employee improvement through satisfaction and retention strategies. These two dimensions are powerfully related when attempts are made to understand or debunk on employee improvement relevance and approaches. After all, the ideological significance of endeavouring to satisfy the employee is to retain the attracted customer (through a retained employee that has offered quality services) and attract more hence creating a pool of loyal customer in the market. The end result: – strong customer base and hence formidable market dominance.
Research studies that have investigated efficiency and effectiveness and sales and marketing strategies in various fields are also explored. Moreover, the trend in the literature indicates that the number of research studies exploring successful sales promotions in these fields steadily increasing. This is probably due to the increasing need for information by the business organisation arising from the heightened competition for both qualified and experienced labour and for market dominance and product leadership. Businesses want to know ways of staging their competition to assert their presence in the market. This is very important, as knowledge regarding customer satisfaction should enhance customer care services by providing the customer service practitioners and sales personnel in these institutions with information that can make planning a better exercise. This knowledge should in the end lead to optimal customer satisfaction (Kacel et al 2005).
In definition, customer satisfaction can be understood as an attitudinal concept which reconciles the customer expectation and actual experience (Mont & Plepys 2003). When the difference between the two aspects (i.e. expectation and actual experience) is wide, then there is little satisfaction and an organisation stands high chances of losing the attracted manpower, reduced good quality production, poor customer service delivery and general product placement diminishes.
Kersnik (2008) carried out an investigation into the determinants of customer satisfaction in a reformed healthcare system in Slovenia. Customer satisfaction is a vital tool for operation of any business in all industries. In the health care system, Kersnik (2008) notes, the satisfaction of the customer is defining to the customer's choice of family physician. The research used postal survey to conduct the research with a response rate of 84%.  This response rate is statistically sufficient to represent the opinions of the targeted group. Since the objective of the study was to determine the customer satisfaction in the reformed health care system in Slovenia, the results of the survey study indicated that the choice of health care services provider even in the reformed system is anchored on the satisfaction of the customer (or perceived customer).
Cooper (2008) observes that because of this knowledge about customer satisfaction with the services of doctors and nurses in the field of health care services, it should therefore help in strengthening the complex intermarriage of various variables across the board with respect to satisfaction of the consumers in the healthcare industry. He further observes that consumer satisfaction will eventually lead to job satisfaction in the service providers and in turn make them dedicate their energies to giving better services. Put in the business setting of any other industry, what this implies is that when the customer is satisfied and the organisation's employees are made aware of the fact, they too are motivated and hence become satisfied with their job; satisfaction of one is dependent on satisfaction of the other in one or more ways. It in part therefore stresses the significance of involving the employees in the customer plans.
With the changing characteristics of the market platform on which business is conducted, the aspect of customer satisfaction becomes even more relevant. Online businesses that deal with clients in a virtual world would wish to know the satisfaction of their customers.  This is the basis of the research article by Nusair and Kandampully (2008) which sought to establish the factors that influence customer satisfaction in online business platforms. Nusair and Kandampully (2008) conducted a survey of travel websites with respect customer satisfaction.
In 2007, Balabanis and Souitaris conducted a related research though their research aimed at investigating the extent to which segmentation and differentiation strategies could be used to create increased customer satisfaction in online businesses. Their sample was drawn from UK grocery online buyers. Since consumer behaviour is diverse, the researchers classified their respondents as either experiential or goal-oriented. Their findings showed that each group of consumers required different approach to achieve satisfaction. However, they found out that both groups exhibited more loyalty when satisfied with the services provided (Balabanis & Souitaris 2007); which means that improving the status of the service providers is paramount to achieving customer satisfaction hence better product performance.
As a component of the contemporary business model, corporations and business organisations customarily examined the consequences of changes in customer satisfaction on sales volume and customer retention (Tang & Bougoure 2007). Tang & Bougoure (2007) posit that there is an integral link connecting customer satisfaction and service quality, a link which cannot be doubted. The two researchers make an observation, which concurs with what Bates and associates (1995) had observed in their study. The two research associates observe that for a better business standing in the market and better performance, the business should aim at providing an excess of the satisfaction customers expect out of the services (Tang & Bougoure 2007).  This gives an organisation's marketing department and customer service departments a fundamental challenge.
Another comprehensive research study on customer satisfaction is the research done by Conklin (2005) investigating the relationship between customer satisfaction and loyalty. The researcher gives a comprehensive approach with a systematic methodology, which aims at exploring the concept of customer retention with respect to various aspects of customer satisfaction like quality of services (that is, reliability of the services, responsiveness of the business to customer needs and assurance) and the marketing strategy adapted by the organisation (promotional tactics and the channels used among other aspects). The setting for the study is the Bangkok Airport. The researcher used a 5- point rating questionnaire design to collect data related to the above mentioned aspects and subjected the data to statistical analysis.
The findings of the study by Conklin (2005) showed that there was a strong positive correlation between customer satisfaction and the quality of services offered by the institution. Of the 134 customer respondents involved in the study, 91.27% exhibited greater satisfaction when they perceived the services offered to be of high quality. With respect to marketing strategy, a significant proportion of the respondents (83.91 %) indicated that the marketing strategy used by the organisation is very important to determining satisfaction. In these two instances, customer satisfaction is evidently dependent on quality of services hence it also depends on how the people offering the services are motivated to offer them. There is no way an unmotivated employee will provide optimal quality services especially when they perceive lack of value appreciation as per their expectations of what the organisation should do to improve them.
On another perspective, the researcher also subjected customer satisfaction to analysis as an independent variable. Here, the dependent variable was the customer loyalty. Since the researcher also wanted to establish if there was any relationship between satisfaction of customers and their loyalty, he subjected the data collected to this analysis. The findings of the analysis pointed to a strong positive relationship between the two variables. The researcher therefore managed to derive a string of correlations leading to customer satisfaction. The implication of this study is that customer satisfaction as a fundamental aspect of business and welfare economics of consumer behaviour should be understood as a process (Mont & Plepys 2003). Moreover, customer satisfaction, customer loyalty, brand or product performance, employee improvement or satisfaction have an integrated chain-link relationship that is tight and no one of them can be neglected. An oversight may easily lead to product launch strategies not working at all. Since the characteristics of the variables along this causal link may not be similar across the industries and may also vary from business to business, every organisation must examine directionality of its customer satisfaction thoroughly and determine how it relates to the satisfaction of its own employees (SSP 2006).
3. RESEARCH METHODOLOGY
The literature examines original investigations, other literature reviews, peer reviewed academic literature, research databases, reviews, journals in various academic fields and original manuscripts that relate to employee motivation and satisfaction or where the studies identify a causal link between employee satisfaction and customer satisfaction. This is intended to bring a better understanding (SSP 2006). Since a search in the research databases produces a big number of results, the reviewed literature sources are picked on a random- sample strategy.
3.1 Research philosophy
Two views about the research process dominate literature, that is, positivism and phenomenology. The positive approach was based on the scientific discoveries made in the 18th and 19th century. It was a body of knowledge that existed independently of whether people knew it or not, and the scientists had to find the truth. The believe was that there were laws that governed the operation of the social world and that these could be discovered social behaviour was seen as a result of external pressure acting on relatively passive people (Saunders, 2000). This traditional research approach led to the development of methods that concentrated on producing supposedly objective data in the form of statistics.
Phenomenologists disagree with positivists in that human beings can be studied using the same physical objects or other animals. They assert that there is a difference between the subject matter of sociology and natural science (Saunders, 2000). Humans are conscious, active and very capable of making choices unlike animals or objects. In order to analyze the impacts stress on operating theatre personnel, the phenomenology approach will be adopted. This is because the social world of work arrangements is too complex to be theorised by definite laws.
3.2 Rationale for the Study Design
The primary purpose of the literature review is to define or develop the research question while also acting as a source of information needed to be evaluated (Coughian, Cronin, & Ryan, 2007). To respond effectively to the study questions, this step must incorporate the gradual literal analysis of the paper to the results for the literature to be relevant. A detailed review of literature that addresses the basis for the study and the gaps not addressed in research that the authors seek to fill by conducting this study is presented.
A congregation among researchers is that excellence in academic pursuit is dependent on the interplay of a number of factors that includes the ability to relate the topic of study to relevant literatures. The qualitative study design of research was employed because it provides a systematic and organized series of steps that insures maximum objectivity and consistency in researching a problem. In addition to the above, it provides readily available data on a particular topic of research. The study will be using a qualitative studying design using a literature review method which the researcher seeks to explain the impact improving people skills, knowledge and health, and quality leadership on product's improvement. It also provides a shared basis of analysis and helps to promote reliability and validity (accuracy and consistency). The objective of this study was to assess if it is necessary to improve people in order to improve products. As such a qualitative study design using literature review method was used to explain the salient issues that encompass this research topic.
3.3 Validity and Reliability
One major challenge in approaching a study through critical evaluation of primary research studies is that rigour of the study is thwarted by the unavailability of some of the original data collected by the primary researchers. The researchers are also not easily reachable. However, the reliability of the study is improved by analysing the literature extensively across various fields. In addition, validity is anchored on the use of the journal articles that are peer-reviewed. Following standard and accepted measures allows the increase of the study's reliability and validity (Fielding & Gilbert, 2006).
3.4 Data and Analysis
The final selected articles are examined and critically analysed for rigor of the research when appropriate and to identify themes that reoccur across different settings and that can be applied to sales promotion. This involved the analysis of useful articles and books featuring balanced and valid studies were both identified and critically appraised to provide relevant adequate responses to the research questions. The relevant literatures that were mainly composed of published works from accredited scholars and researchers and directly relate to the study question were critically reviewed.
Each article was subjected to critical questioning which included a number of critical review factors such as the relation of the article to the study topic, the extent of the clarity of study topic, the importance of the article, the adequate analysis of all possible related factors, the evaluation of the article through the verification of the references and the usefulness of the article.
RESULTS AND DISCUSSION
The present study has attempted to examine the effectiveness of sales promotion in Pakistani cellular industry, by reviewing the previous studies. However, a case study on Mobilink Telecom Company is used, and consumer survey carried out since this is the best way of examining this subject. It is worth noting that survey methodology only may result in unreliable results since different companies use different promotional strategies. More so, customer expectations vary.
Literature review done in this study helps with qualitative research as it presents main themes from previous studies. Te quantitative and qualitative research approaches when combined offer a holistic understanding of the effectiveness of promotions in Pakistan's cellular industry.  Owing to the fact that Mobilink is being used as a case study, this giant telecommunication company is examined detailed way in the following chapter.
When examining the effect of sales promotion, two ways to be use to obtain data. This could be through questionnaires, where customers will be asked questions, or through sales patterns, where data can be obtained from data mining from a company. Data mining requires specific mining software to be in place to scan and record what is being sold. However, the best approach for this survey is questionnaires since it simple to carryout and offers the best way to measure the effect of promotions on the company.
The questionnaire designed for the purpose of collecting consumer views regarding the present subject of examination for sales promotion is contained in the Appendix. The questionnaire has a numberquestions that can be answered directly, while others are multiple choice questions that have to be answered on the degree at which the participants agrees or disagrees with what is being asked in the question. For this kind of questions, the responses range from 1 to 5, as underlined in the Linkert Scale.  The responses will be analyzed using Statistical Package Social Sciences (SPPS), a statistical package. There are several ways of answering the questionnaires, these includes face-to face interviews, telephone interviews, emails and letters. For this study, face to face and telephone interviews were used.  Those subscribed to Mobilink were contacted through the phone and either interviewed.
Statistical analysis for the present survey can employ several statistical techniques to understand what has been collected. These techniques include, frequency tables, which can be used to establish important statistics related with participants and the degree of agreements that is presented in the survey question. In addition, descriptive statistics can as well improve the understanding of views given by participants and the degree of agreement existing with the concept in the survey questionnaire. Similarly, correlations between statistical variables are able to provide important information regarding what affects technical education and the degree of satisfaction existing with the products or services within the industry. Varied correlations can be analyzed so that they present important insights from the data collected.
As extensive review of literature has been done in the literature review section, this section strengthens the reviewed literature as part of the research methodology by looking at two case studies. The first case study evaluates the Mobilink mobile phone service provider's approach to sales promotion and customer retention and relates this to the brand and product performance of the mobile service provider in respect to expansion, sales revenue growth, customer satisfaction and general ranking of the firm.
The second part of the case analysis evaluates the approach taken by the competitors in retaining their customer bases and expanding it as well. In a related approach, the analysis looks at the general ranking of the competing firms in the Pakistani cellular market or industry. The data collected for the cases is analysed trough trend analysis and presented in graphs and tables. SPSS is used for the analysis.
4.1       Case Study: Mobilink GSM Mobile Service Provider
Mobilink is the leading cellular services provider in Pakistan with a subscriber base of over 32 million subscribers. With a rapidly growing cellular services industry in Pakistan and an ever-increasing competition, Mobilink has played tough in the market to maintain this position.
Mobilink GSM, formerly known as Pakistan Mobile Communication Limited (PMCL), is Telecommunication Company in Pakistan. The company opened its operations in 1984, being the first GSM cellular service provider in Pakistan, under the MOTOROLA inc.  Afterwards the company was bought by Orascom, a company based in Egypt. Today, Mobilink is the market leader in terms of subscriber base, estimated to be 24 million and still growing. The company was the first in the cellular industry to operate a 100% digital GSM technology, and as well boasts of latest communication solutions to its customers.
Mobilink provides special designed tariff plans meant to cater for the communication requirements of a diverse market, which include individuals, small businesses and big companies. To achieve their objectives, the company provides postpaid (Indigo) and prepaid (JAZZ) options to its customers. Indeed, the postpaid and prepared brands from Mobilink are the biggest brands in the industry.
Mobilink, as well offers advanced voice communication services, which are highly appreaciated by its customers. There are other value-added services given by Mobilink World brand to its valued customers. Presently, Mobilink focuses on its coverage and reach, that is why it has a coverage in more than 5000 cities and towns in Pakistan, and in more than 100 countries where it over international roaming services.
Table 1. Key aspects of Mobilink
| | |
| --- | --- |
| Company system | Private Limited |
| Parent | Orascom Telecom |
| Genre | Subsidiary |
| Established | 1994 |
| Owner | Nagui Sawiris |
| Founder | Motorola USA |
| Industry | Telecommunication |
| Revenue | $250 million |
Table 2. SWOT ANALYIS
Strengths

·         Mobilink leads in marketing sales and customer care

·         Has large loyal customer base

·         Has the biggest call centre in Pakistan

·         Leads in cutting edge technology

Weaknesses

·         Has network problems

·         Previous paid debts still haunts the company

·         Its high investment in growth has led to decrease in revenue

Opportunities

·         There is opportunities in wireless and 3G technology

·         The company can also exploit growth the value added services

·         The industry is still unsaturated and the company can further expand in rural areas

Threats

·         With increasing competition in the industry, the  biggest threat could be increasing bargaining power of customers

·         Completion offered by Ufone and Telenor and Warid Telecom is reducing the market share of the company
Competitive forces
According to Jansson (2009) the industry structure of cellular service providers in Pakistan is differentiated oligopoly, this implies that the industry has a small number of huge companies that produce products that are slightly differentiated along quality, styling, attributes or services. Pakistan cellular industry has 6 key mobile service providers, these are
Mobilink GSM
Telenor
Ufone
Warid Telecom
Paktel GSM
Instaphone
Sales Promotion activities at Mobilink
The company uses various forms of sales formation strategies, some of them are discussed below.
Consumer promotions
To kindle higher and quicker sales, Mobilink has undertaken the following promotional activities that include special consumer deals like;
Indigo Freedom Plan: customers are offered some benefits in two ways. One, Friends and Family, this is offered to customer subscribed to any three Mobilink numbers, that can be added to F&F (Friends and Family), the customer is required to call help number, 111(www.mobilinkgsm.com).
Local Rates: this is a freedom plan where all calls made by Mobilink customers to other networks are paid as local calls.
Bonuses and free airtime: the company regularly offer different bonuses to its consumers. For instance, it offers Bonus on Recharge, where it's Jazz customers or offered a bonus of up to 100% free airtime (www.mobilinkgsm.com).
Business and Sales Force Promotions
Mobilink as well undertakes some business and sales force promotion on regular basis, some of these promotions include:
Speciality advertising: the company uses various items with its logo and advertising messages for example t-shirts, caps, calendars and pens. These items are offered to customers as gifts by sales people (www.mobilinkgsm.com).
Sales contents: the company carries out annual sales competitions to motivate its sales personnel to increase their efforts.
Trade shows: Mobilink takes part in national and international trade shows to improve it business promotion. For instance, it participated in Asia Pacific Billing and Revenue Management Week.
Event Sponsorship
To improve its corporate image, the company sponsors some events such as, concerts, community welfare activities, sports events and movie premieres.
Direct marketing
Mobilink as well applies direct marketing channels to get to its customers by passing the middlemen. Directing marketing include tele-marketing, direct mails, e-marketing and catalogues.
SMS marketing: this is another direct marketing channel that is uniquely used by the company. The company sends SMS to its customers, thus directly reaching its customers.
Electronic Marketing: the company find electronic marketing highly important in direct marketing.
Mobilink Website
The company has focused on context and content as key features of its website to promote repeat visits. The website has attractive design and its interesting and simple navigate through.
Conclusion and Recommendations
In conclusion, throughout the paper, endeavours have been made to evaluate the efficiency of sales promotion in the Pakistani cellular industry. One apect that has evidently emerged from the study is that the Pakistani cellular sector is highly competitive with the rate of subscriptions also increasing at a high rate. The mobile phone business has also skyrocketed in the country with numerous phone models available in the market for subscribers to choose from.
Evidently, the high rate of competition in the market calls for the cellular providers to come up with strategic sales promotions approaches. These approaches should ensure that the providers stage a competitive front in the market and maintain a formidable competitive force. On that end, it has been identified that an entity that wishes to carry out a branding process or a brand development strategy for the international and national marketplace must be aware of all the factors that might affect the success of the branding and brand process development. The first factor identified is culture of the target market. Another factor is the context of the destination marketplace. Whether it is a branding and brand development intended for the national or international marketplace, it is important that the branding entity considers everything in the context of the target market. This includes perceptions and evaluations of target consumers. Other factors include the cumulative impacts of branding and marketing efforts by other firms and organisations, and stakeholder involvement in the brand development process.
The literature review has also provided evidence that the Pakistani cellular market is relatively young though growing at a high rate given extension as an alternative course of brand development and branding process. In this case, a business that has had previous strong brands may opt to use brand extension as a way of gaining sales by using the image of the previous strong brand or brands. Brand extension is a part of brand categorisation theory which attempts to explain why it is important for firms not to come up with many brands that confuse the consumers. According to the brand categorisation theory, consumers will tend to identify with brands that are already developed in the market whenever there is a confusing outburst of brands in the market. However, the organisation must be careful and consider the possible effects of brand extension failure especially if it is a small brand that has not developed sufficient market loyalty.
REFERENCE:
Numakura, D (2010): Korea's electronics industry not making progress: Retrieved from: http://www.ventureoutsource.com/contract-manufacturing/outsourcing-offshoring/korean-manufacturing/korea-s-electronics-industry-not-making-progress
Taylor, CR 2005, 'Moving International Advertising Research Forward', Journal of Advertising, vol. 34, no. 1, pp. 7-16.
Abrams, M. N. (2004).  Employee retention strategies: Lessons from the best. Healthcare Executive, 19(4), 18-22.   http://proquest.umi.com/pqdweb?did=656448071&sid=10&Fmt=4&clientId =29440&RQT=309&VName=PQD [Accessed April 18, 2011]
Armstrong, M. (2007), Human resources management practice. Kogan Page Publishers: London.
Avolio, B.J. and Bass, B.M. (1991). The full-range of leadership development, pp. 245-258. Binghamton, NY: Center for Leadership Studies.
Balabanis G. & Souitaris V. (2007) Tailoring Online Retail Strategies to Increase Customer Satisfaction and Loyalty; Long Range Planning, Volume 40, (2): 244-261 doi:10.1016/j.lrp.2006.11.006
Balabanis G. & Souitaris V. (2007) Tailoring Online Retail Strategies to Increase Customer Satisfaction and Loyalty; Long Range Planning, Volume 40, (2): 244-261 doi:10.1016/j.lrp.2006.11.006
Bass, B.M. and Avolio, B.J. (1993). Transformational leadership theory: a response to critiques. In Chemmers, M.M., and Ammons, R. (Eds), Leadership and research: perspectives and direction. Los Angeles, CA: California Academic Press. pp. 49-80.
Bates DW, Cullen DJ, Laird N, Petersen LA, Small SD, Servi D, Laffel G, Sweitzer BJ, Shea BF, Hallisey (1995). Incidence of adverse drug events and potential adverse drug events. Implications for prevention. ADE Prevention Study Group. JAMA; 274:29–34. doi: 10.1001/jama.274.1.29.
Bates DW, Cullen DJ, Laird N, Petersen LA, Small SD, Servi D, Laffel G, Sweitzer BJ, Shea BF, Hallisey (1995). Incidence of adverse drug events and potential adverse drug events. Implications for prevention. ADE Prevention Study Group. JAMA; 274:29–34. doi: 10.1001/jama.274.1.29.
Bernard, H.R. (2006). Social research methods: Qualitative and quantitative approaches, pp. 1-32. California, Sage Publications.
Besterfield, D.H., Besterfield-Michna, C., Besterfield, G.H. and Besterfield-Sacre, M. (1999). Total quality management, 2nd ed, pp. 473-480. Englewood Cliffs, NJ: Prentice Hall.
Black, T. (1999) Doing quantitative research in the social sciences: An integrated approach to research design, measurement, and statistics, pp. 183- 220. Sage Publications
Boon, O., Arumugam, V., Safa, M. and Bakar, N. (2007). HRM and TQM: association with job involvement. Personnel Review, 36 (6), 939-962.
Boudrias, J.,  Gaudreau, P., Savoie, A. and Morin, A. (2009). Employee empowerment from managerial practices to employees' behavioral empowerment. Leadership and Organisation Development Journal 30 (7), 625-638.
Bowen, D.E. and Lawler, E.E. (1992). Total quality-oriented human resources management. Organisational Dynamics, 20, 29- 41.
Burns, J.M. (1998), Leadership, pp. 35-60. New York, NY: Harper & Rowe.
Cohen, L., Manion, L., & Morrison, K. 2007. Research methods in education (6th ed.). London:    Routledge.
Conklin K. M. (2005) Customer satisfaction with Services at Bangkok Airport. Retrieved online at: http://docs.google.com/gview?a=v&q=cache:Yz1rkd7PYhAJ:library.utcc.ac.th/onlinethesis/onlinethesis/M0228901/chapter3.pdf+methodology+chapter+on+customer+satisfaction&hl=en&gl=ke&sig=AFQjCNE45F0XMq0TpVDXl8WXQeMAwVdS8Q
Cooper, J. F. (2008) – The Relationship of Morale and Productivity: A Historical Overview http://www.eric.ed.gov/ERICWebPortal/custom/portlets/recordDetails/detailmini.jsp?_nfpb=true&_&ERICExtSearch_SearchValue_0=ED147985&ERICExtSearch_SearchType_0=no&accno=ED147985
Corsun, D. L. & Enz, C. A. (1999). Predicting psychological empowerment among service workers: The effect of support-based relationships. Human Relations, 52, 205-224.
Creswell, J. (2008). Research design: Qualitative, quantitative and mixed methods approaches, 3rd Edition, Sage Publications Inc., pp. 174-176
Csikszentmihalyi, M. 1992, Flow: The psychology of happiness. Random House:  Sydney.
Dale, B.G. (1999). Total quality management: an overview. In Dale, B.G. (Ed.), Managing Quality, 3rd ed. Oxford: Blackwell.
Deci, E. L., Connell, J. P., & Ryan, R. M. (1989). Self-determination in a work organisation. Journal of Applied Psychology, 74, 580-590.
Den Hertog, D.N., Van Muijen, J.J. and Koopman, P.L. (1997). Transactional versus transformational leadership: an analysis of the MLQ. Journal of Occupational & Organisational Psychology, 70, 19-34.
Diaz-Serrano, L. & Vieira, C. J. A. (2005) Low Pay, Higher Pay and Job Satisfaction within the European Union: Empirical Evidence from 14 Countries, IZA Discussion Paper No. 15558, IZA, Bonn, Economic Review, 68, 135-142
Dvir, T. (1998). The impact of transformational leadership training on follower development and performance: a field experiment, pp. 1-10. PhD dissertation, Faculty of Management, Tel Aviv University.
Ehigie, B.O. and Akpan, R. C. (2004). Roles of perceived leadership styles and rewards in the practice of total quality management. The Leadership & Organisation Development Journal, 25 (1), 24-40.
Eriksson, H. and Hansson, J. (2003). The impact of TQM on financial performance. Measuring Business Excellence, 7 (1), 36-50.
Farber, M. L. Z., & Maharaj, R. 2005. Empowering high-risk families of children with disabilities. Research on Social Work Practice, 15, 501-515.
Fielding, J & Gilbert, N 2006, Understanding social statistics (2nd edition, pp. 1-15, 455-480. Sage, London.
Foy, N. (1994). Empowering people at work, pp. 3-21. London: Gower Publishing.
House, R.J. (1997). Leadership in the twenty-first century. In Howard, A. (Ed.), The Changing Nature of Work. San Francisco, CA: Jossey-Bass. 411-450.
Janssen, O. (2004). The barrier effect of conflict with superiors in the relationship between employee empowerment and organisational commitment. Work & Stress, 18 (1), 56 — 65.
Kacel, B., Miller, M. & Norris, D. (2005). Integrating Nurse Job Satisfaction and Patient Satisfaction with Health care Services; Time Warner Publishing
Kaplan, R and Norton, D. (1992).The balance scorecard-measure that drives performance.           Harvard business Review:  Harvard.
Kersnik J. (2008) Health Policy: Determinants of customer satisfaction Health Policy, Volume 57, Issue 2, Pages 155-164
Kirkman, B.L. & Rosen, B. (1999). Beyond self-management: Antecedents and consequences of team empowerment. Academy of Management Journal , 42, 58-74.
Kusluvan S. (2003) Managing employee attitudes and behaviours in the tourism and hospitality, Nova Publishers: 339- 42
Limsila, K. and Ogunlana, S.O. (2008). Performance and leadership outcome correlates of leadership styles and subordinate commitment. Engineering, Construction and Architectural Management, 15 (2), 164-184.
Locke, E.A. & Schweiger, D.M. (1979). Participation in decision making: One more look. In B. Staw (Ed.), Research in Organisational Behaviour (1, 265-339). Greenwich, CT: JAI Press.
Loomba, A, and Spencer, M. (2007). A model for institutionalizing TQM in a state government agency. International Journal of Quality & Reliability Management, 14(8), 753-767.
MacKenzie, S.B., Podssakoff, P.M. and Rich, G.A. (2001). Transformational and transactional leadership and salesperson performance. Journal of Academy of Marketing Science, 2, 115-134.
McKenna, J.F. (1994), Business psychology and organisational behaviour: a student handbook, pp. 295-335. Hove: Laurence Erlbaum Associates Ltd.
Mobilink GSM. About us: www.mobilinkgsm.com
Miller, J. E., Walker, J. R. & Drummond K. E. (2007) Supervision in the hospitality industry: applied human resources, 5th Edition – John Wiley and Sons; 2007: 256 – 63
Mishory, J. (2004). Frequency Matters. Journal of Sales and Marketing Management. Vol. 156, no. 7.
Mondros, J.B., and Wilson, S.M. (1994). Organizing for power and empowerment, pp. 267-277. New York: NY: Columbia University Press.
Mont O. & A. Plepys (2003) Customer satisfaction: Application to the product-service systems: http://www.citeulike.org/user/jlreis/article/2783227 [Accessed Saturday, 14 May 2011]
Nesan, L.J. and Holt, G.D. (2002). Assessment of organisational involvement in implementing empowerment. Integrating Manufacturing Systems, 13 (4), 201-211.
Nusair, K. & Kandampully J.  (2008)The antecedents of customer satisfaction with online travel services: a conceptual model; European Business Review 20 (1): 4 – 19; DOI: 10.1108/09555340810843663
Okokie, E.E. (1996). Total quality management implementation in Nigerian companies. Management Review, 2, 93-99.
Psoinos, A. and Smithson, S. (2002). Employee empowerment in manufacturing: a study of organisations in the UK. New Technology, Work and Employment, 17 (2), 132-148.
Rain, J.S., Lane, I.M. & Steiner, D.D. (1991).  A current look at the job satisfaction/life satisfaction relationship: Review and future considerations. Human Relations, 44, 287–307.
Rappaport, J. (1981). In praise of paradox: A social policy of empowerment over prevention. American Journal of Community Psychology, 9, 1-25.
Rappaport, J. (1987). Terms of empowerment/exemplars of prevention: Toward a theory for community psychology. American Journal of Community Psychology, 15, 121-148.
Rawley, Z and Slack, V. (1996), Conducting a literature review. School for Business and Regional Development, University of Wales, Bangor.
Reid, S (1987), Working with statistics: An introduction to quantitative methods for social scientists, pp. 42-60. Polity, London.
Ritchie, J and Lewis J (2003), Qualitative research practice: A guide for social science students and researchers, Sage Publications Ltd, Thousand Oaks, pp. 1-23.
Ryanair,(2011), "About us: History of Ryanair"  http://www.ryanair.com/en/about [Accessed Saturday, 14 May 2011]
Saris, WE and Gallhofer, I (2007), Design, evaluation, and analysis of questionnaires for survey research. Wiley-Interscience, Hoboken, p. 15.
Siegall, M., & Gardner, S. (2000). Contextual factors of psychological empowerment. Personnel Review, 29(5, 6), 703-723
Sparrowe, R. T. (1995). The effects of organisational culture and leader-member exchange on employee empowerment in the hospitality industry. Hospitality Research Journal, 18, 95-109.
Spreitzer, G. M. (1995). Psychological empowerment in the workplace: Dimensions, measurement, and validation. Academy of Management Journal, 38(5), 1442-1465.
Spreitzer, G. M. (1996). Social structural characteristics of psychological empowerment. Academy of Management Journal, 39, 483-504.
SSP (2006) Customer Satisfaction Survey: URL: http://scholar.google.com/ [Accessed Saturday, 14 May 2011]
Talha, M. (2004). Total quality management (TQM): an overview. The Bottom Line: Managing Library Finances, 17 (1), 15-19.
Tang, K. M.  & Ursula B, (2007) Service Quality: An investigation into Malaysia consumers using DINESERV
Tarí, Juan J. and Sabater, Vicente (2006). Human aspects in a quality management context and their effects on performance. The International Journal of Human Resource Management, 17(3), 484 — 503.
Thomas, K. W., & Velthouse, B. A. (1990). Cognitive elements of empowerment: An "interpretive" model of intrinsic task motivation. Academy of Management Review, 15(4), 666-681.
Tulloch, S. (Ed.) (1993), The reader's digest oxford wordfinder, pp. 60. Oxford, Clarendon.
Vansina, L. (1990). Total quality control: an overall organisational improvement strategy. National Productivity Review, 9 (1), 59-73.
Walton, R. (1985). From control to commitment in the workplace. Harvard Business Review, 77-84.
Wang, H., Law, K.S., Hackett, R.D., Wang, D. and Chen, Z.X. (2005). Leader-member exchange as a mediator of the relationship between transformational leadership and followers' performance and organisational citizenship behaviour. Academy of Management Journal, 48, 420-432.
West, J.P., Berman, E.M. and Milakovich, M.E. (1993) Implementing TQM in local government: The leadership challenge. Productivity and Management Review, 17 (2), 175-189.
Wood, S.J. and Wall, T.D. (2007). Work enrichment and employee voice in human resource management-performance studies. The International Journal of Human Resource Management, 18 (7), 1335 -1372.
Yang, C.C. (2003). The establishment of a TQM system for the health care industry. The TQM Magazine, 15 (2), 93-98.
Yang, C.C. (2005). An integrated model of TQM and GE-Six Sigma. International Journal of Six Sigma and Competitive Advantage, 1 (1), 97-105.
Yeh, Y.G. (2003). Implementing a sustainable TQM system: employee focus. The TQM Magazine, 15 (4), 257-265.
Jansson H. (2009) International Business Marketing in Emerging Country Markets, Edward Elgar Publishing.
---
Are you busy and do not have time to handle your assignment? Are you scared that your paper will not make the grade? Do you have responsibilities that may hinder you from turning in your assignment on time? Are you tired and can barely handle your assignment? Are your grades inconsistent?
Whichever your reason is, it is valid! You can get professional academic help from our service at affordable rates. We have a team of professional academic writers who can handle all your assignments.
Plagiarism free papers
Timely delivery
Any deadline
Skilled, Experienced Native English Writers
Subject-relevant academic writer
Adherence to paper instructions
Ability to tackle bulk assignments
Reasonable prices
24/7 Customer Support
Get superb grades consistently
Online Academic Help With Different Subjects
Literature
Students barely have time to read. We got you! Have your literature essay or book review written without having the hassle of reading the book. You can get your literature paper custom-written for you by our literature specialists.
Finance
Do you struggle with finance? No need to torture yourself if finance is not your cup of tea. You can order your finance paper from our academic writing service and get 100% original work from competent finance experts.
Computer science
Computer science is a tough subject. Fortunately, our computer science experts are up to the match. No need to stress and have sleepless nights. Our academic writers will tackle all your computer science assignments and deliver them on time. Let us handle all your python, java, ruby, JavaScript, php , C+ assignments!
Psychology
While psychology may be an interesting subject, you may lack sufficient time to handle your assignments. Don't despair; by using our academic writing service, you can be assured of perfect grades. Moreover, your grades will be consistent.
Engineering
Engineering is quite a demanding subject. Students face a lot of pressure and barely have enough time to do what they love to do. Our academic writing service got you covered! Our engineering specialists follow the paper instructions and ensure timely delivery of the paper.
Nursing
In the nursing course, you may have difficulties with literature reviews, annotated bibliographies, critical essays, and other assignments. Our nursing assignment writers will offer you professional nursing paper help at low prices.
Sociology
Truth be told, sociology papers can be quite exhausting. Our academic writing service relieves you of fatigue, pressure, and stress. You can relax and have peace of mind as our academic writers handle your sociology assignment.
Business
We take pride in having some of the best business writers in the industry. Our business writers have a lot of experience in the field. They are reliable, and you can be assured of a high-grade paper. They are able to handle business papers of any subject, length, deadline, and difficulty!
Statistics
We boast of having some of the most experienced statistics experts in the industry. Our statistics experts have diverse skills, expertise, and knowledge to handle any kind of assignment. They have access to all kinds of software to get your assignment done.
Law
Writing a law essay may prove to be an insurmountable obstacle, especially when you need to know the peculiarities of the legislative framework. Take advantage of our top-notch law specialists and get superb grades and 100% satisfaction.
What discipline/subjects do you deal in?
We have highlighted some of the most popular subjects we handle above. Those are just a tip of the iceberg. We deal in all academic disciplines since our writers are as diverse. They have been drawn from across all disciplines, and orders are assigned to those writers believed to be the best in the field. In a nutshell, there is no task we cannot handle; all you need to do is place your order with us. As long as your instructions are clear, just trust we shall deliver irrespective of the discipline.
Are your writers competent enough to handle my paper?
Our essay writers are graduates with bachelor's, masters, Ph.D., and doctorate degrees in various subjects. The minimum requirement to be an essay writer with our essay writing service is to have a college degree. All our academic writers have a minimum of two years of academic writing. We have a stringent recruitment process to ensure that we get only the most competent essay writers in the industry. We also ensure that the writers are handsomely compensated for their value. The majority of our writers are native English speakers. As such, the fluency of language and grammar is impeccable.
What if I don't like the paper?
There is a very low likelihood that you won't like the paper.
Reasons being:
When assigning your order, we match the paper's discipline with the writer's field/specialization. Since all our writers are graduates, we match the paper's subject with the field the writer studied. For instance, if it's a nursing paper, only a nursing graduate and writer will handle it. Furthermore, all our writers have academic writing experience and top-notch research skills.
We have a quality assurance that reviews the paper before it gets to you. As such, we ensure that you get a paper that meets the required standard and will most definitely make the grade.
In the event that you don't like your paper:
The writer will revise the paper up to your pleasing. You have unlimited revisions. You simply need to highlight what specifically you don't like about the paper, and the writer will make the amendments. The paper will be revised until you are satisfied. Revisions are free of charge
We will have a different writer write the paper from scratch.
Last resort, if the above does not work, we will refund your money.
Will the professor find out I didn't write the paper myself?
Not at all. All papers are written from scratch. There is no way your tutor or instructor will realize that you did not write the paper yourself. In fact, we recommend using our assignment help services for consistent results.
What if the paper is plagiarized?
We check all papers for plagiarism before we submit them. We use powerful plagiarism checking software such as SafeAssign, LopesWrite, and Turnitin. We also upload the plagiarism report so that you can review it. We understand that plagiarism is academic suicide. We would not take the risk of submitting plagiarized work and jeopardize your academic journey. Furthermore, we do not sell or use prewritten papers, and each paper is written from scratch.
When will I get my paper?
You determine when you get the paper by setting the deadline when placing the order. All papers are delivered within the deadline. We are well aware that we operate in a time-sensitive industry. As such, we have laid out strategies to ensure that the client receives the paper on time and they never miss the deadline. We understand that papers that are submitted late have some points deducted. We do not want you to miss any points due to late submission. We work on beating deadlines by huge margins in order to ensure that you have ample time to review the paper before you submit it.
Will anyone find out that I used your services?
We have a privacy and confidentiality policy that guides our work. We NEVER share any customer information with third parties. Noone will ever know that you used our assignment help services. It's only between you and us. We are bound by our policies to protect the customer's identity and information. All your information, such as your names, phone number, email, order information, and so on, are protected. We have robust security systems that ensure that your data is protected. Hacking our systems is close to impossible, and it has never happened.
How our Assignment  Help Service Works
You fill all the paper instructions in the order form. Make sure you include all the helpful materials so that our academic writers can deliver the perfect paper. It will also help to eliminate unnecessary revisions.
2.      Pay for the order
Proceed to pay for the paper so that it can be assigned to one of our expert academic writers. The paper subject is matched with the writer's area of specialization.
3.      Track the progress
You communicate with the writer and know about the progress of the paper. The client can ask the writer for drafts of the paper. The client can upload extra material and include additional instructions from the lecturer. Receive a paper.
4.      Download the paper
The paper is sent to your email and uploaded to your personal account. You also get a plagiarism report attached to your paper.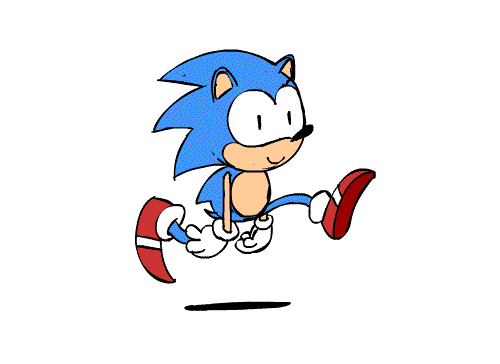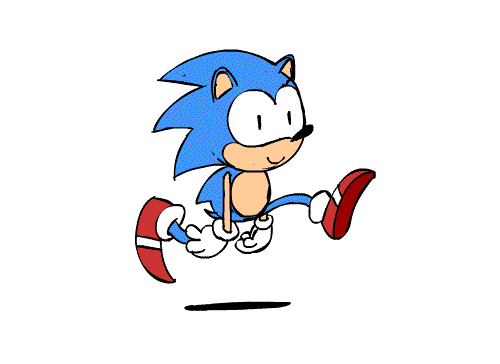 PLACE THIS ORDER OR A SIMILAR ORDER WITH US TODAY AND GET A PERFECT SCORE!!!
---