E-Marketing
Rockwell's Cafe and Bakery E-Marketing Assessment
Don't use plagiarized sources. Get Your Custom Essay on
Rockwell's Cafe and Bakery E-Marketing Assessment
Just from $9/Page
Small and medium businesses (SMB) often see the Internet as a luxury, not a necessity, and as a result significantly reduce the opportunities they have to attract, sell and serve new customers. Traditional marketing of using print media is what many SMBs rely on as the foundation of their marketing strategies. Citing limited time, resources, people and a perception their customers don't consider websites or e-marketing relevant according to research into e-marketing adoption by SMBs (Gilmore, Gallagher, Henry, 240). Ironically the Internet is making the process of e-marketing more efficient, less costly and indispensable for staying in touch with customers. E-marketing is by definition the creating, communicating and delivering value to customers over the Internet (Gilmore, Gallagher, Henry, 235). The fascinating dynamic associated with e-marketing however is how rapidly the tools, technologies and strategies for creating relationships with customers and continually communicating with them are changing. Social networking's influence on customer relationships (Bernoff & Li, 37 & 38) and the growth of Web 2.0 as an approach to creating and sustaining trust with customers (O'Reilly) is leading to entirely new approaches to staying aligned with their unmet needs. SMBs have the innate ability to be more agile and responsive to their customers' needs and a few early adopters are turning to social networking and Web 2.0 technologies, tools and strategies to gain consumers' insights (Cooke, Buckley, 267). E-Marketing in a Web 2.0 is more about getting into a conversation with customers online and creating collaboration that leads to customer loyalty, increasing the value of the customer over time. The business chosen to be profiled in this paper is Rockwell's Cafe and Bakery in Villa Park, California (www.rockwellsbakery.com)
Assessing Rockwell's E-Marketing Strategy
Rockwell's Cafe and Bakery was founded in 1987 in Villa Park, one of the more affluent suburbs of Orange County, California. The founder had relocated from New York City where he had been a professional pastry chef, and chose to move to Villa Park, CA as the demographics of the city and the lack of higher-end bakers and cafe' competition led to a relatively captive market. In 2004 the founder sold the restaurant to one of his senior managers who launched the first generation of e-marketing efforts that has not changed in four years.
From 2004 to present e-marketing has been comprised of a relatively spare website design that does not provide operating hours of the restaurant, and has only a single location to get website visitors to enter their e-mail addresses. There are a total of seven pages on the site, and one is a copy of the breakfast, lunch and dinner menus all combined together into a single large list that is many pages long. Throughout the entire site not a single first and last name for contact is given, and there are spare pictures of the catering completed. When the source code of the website is viewed using the View Source option in Internet Explorer there are no keywords in use for Search Engine Optimization (SEO). Nothing is included on the website to drive search traffic from Google, Yahoo or other search engines to Rockwell's site in the event a person is new to Villa Park and looking for a nearby place to eat. As embedding keywords within the header of the HTML for the website doesn't cost anything and assist search engines in indexing the site, this is an immediate issue Rockwell's needs to resolve.
The e-marketing efforts of Rockwell's is comparable to many other SMBs globally who have not yet committed to develop a more interactive and collaborative approach to working with their customers. What Rockwell's must do is first realize that static HTML pages a single e-mail opt-in entry on the front page of the site is out-of-date with e-marketing practices today and they are missing many opportunities to better serve existing customers and generate new ones. The recommendations section of this paper provides advice on how better to use social networking (Bernoff & Li, et.al.) and Web 2.0 technologies as defined in Table 1 of the Appendix of this document, based on O'Reilly's (et.al.) Web 2.0 definition.
Marketing Analysis of Rockwell's Cafe and Bakery
This small business has many opportunities for improving its e-marketing effectiveness, as today the website is static and doesn't interact with website visitors at all, and doesn't have any value to existing customers to visit either. The e-marketing at Rockwell's needs major work. Prior to defining a set of recommendations, the strengths, weaknesses, opportunities and threats analysis (SWOT) is provided below:
Strengths
An excellent location in the only shopping center in Villa Park, CA that has a large grocery store next to it and over a dozen businesses along each side of the diagonally shaped shopping center.
An affluent yet small and aging customer base of retirees in the Villa Park immediate area. These are the regular customers who come in for breakfast and sometimes dinner.
Excellent reputation throughout all of Orange County, CA for their specialty cakes and the special projects they are called on by Disneyland Resorts to produce. Rockwell's provides specialty cakes for New Year's celebrations at Disneyland and California Adventure. Voted Best of Orange County for their bakery goods five years in a row.
Weaknesses
Founder and existing owner both rely on word-of-mouth as their marketing strategy, often placing advertisements in the Orange County Register or Villa Park newspaper only two or three times a year.
Too dependent on an aging customer base and not attracting younger families in the area, despite significant new home building throughout the surrounding cities of Orange and Tustin.
Lack of innovation in the use of e-marketing in general and on the website specifically.
Lack of originality and innovation in new dishes on the menu, which has not changed in early ten years.
Increasingly being branded as "my grandma's favorite place" instead of be favored by couples and families.
Opportunities wealth of opportunity to differentiate on the five consecutive years of winning the Best of Orange County Award for bakery goods, in addition to capitalizing on the relationship with Disneyland Resorts and their holiday parties.
Connecting with younger families who are new to the area through a concerted e-marketing campaign including Search Engine Optimization (SEO) so Rockwell's Cafe and Bakery will be found during Google searches for local places to eat is also critical.
Rockwell's does not sponsor any sports teams in Villa Park and does not advertise on the local cable TV access channel, and isn't a sponsor of the Villa Park High School sports programs. Villa Park High School is located across the back parking lot from Rockwell's near the main entrance to the school where parents drop off their kids every day.
Threats
Pricing competition from Denny's, which has a location two miles away and the pervasive use of coupons from a local International House of Pancakes is a threat to their retired customer base.
Bakeries with lower overhead due to being in lower-rent locations are vying for the Disneyland Resort business, which would take away the majority of Rockwell's revenue stream today and a potent differentiator it has yet to use.
Their aging customer base switches to a national chain and the cafe operations cease due to a lack of continued business.
Recommendations for Rockwell's Cafe and Bakery
Rockwell's Cafe and Bakery must embrace e-marketing strategies quickly to gain new customers before its existing retired customer base moves on to national chains due to the senior discounts and innovative new menu items. In many ways Rockwell's is stuck in a time warp of the mid-199os from the use of the website through the decor of their business. What's needed is an aggressive use of e-marketing to capture the younger, affluent families new to Villa Park and Orange.
Starting with a website that is re-designed to have SEO supported throughout the content in addition to the page descriptors in HTML, Rockwell's must focus on becoming the top-rated restaurant and cafe when anyone searches Google for a place to eat in Villa Park or Orange, CA. Second, the website needs to be more informative as there is not a single first and last name contact listed, and the hours of the cafe and bakery aren't included. Third, there is no mention of the five years of Best of Orange County Awards or the extensive catering done for the Disneyland Resorts and California Adventure. Fourth, there's nothing to bring visitors back to this site, no coupons, no specials, no innovation in new menu items. What is needed is a rejuvenation of creativity to the menu items and the cakes. Under what's new for example on the existing site more cakes are shown; this is not new, this is what this small business has been doing for years.
What's needed is a re-aligning of the menu strategy of Rockwell's to bring greater innovation and uniqueness to their menu, which has not changed in ten years. By doing this and actively promoting it, Rockwell's will create greater excitement in the local community for their cafe business. In conjunction with this is the need to put more interactive media on the site, including video of a tour of the kitchen, which is one of the best equipped for creating pastries in Orange County. The e-marketing changes also need to include a customer forum area where the cafe's management asks for ways to improve and make their business more attractive to younger families. In keeping with the idea of making the cafe more accessible to younger families and students, offering free WiFi is a must-have. Students would stop in before classes started at the local high school to finish up homework, bringing their families for breakfast. In keeping with the change in image to being more innovative, free WiFi would attract a younger and more affluent customer base over time. Free WiFi would also be heavily promoted on the website as well.
The greatest measure of a successful e-marketing strategy is the ability to connect with and build collaboration with customers (Nadeem, 218). Web 2.0 technologies, tools and strategies as defined in Table 1 of the Appendix of this document need to also guide SMB's continual refining of e-marketing strategies to ensure they stay connected with customers and prospects. For Rockwell's specifically, the need to attract younger, affluent and Web-savvy customers will spell the difference between staying financially viable or not within the next five years. Research supports that the greater the level of e-marketing the greater the Return on Customer (ROC) investment (Nadeem, 218).
Brodie, Winklhofer, Coviello, Johnston, et.al) Rockwell's is in need of a complete refurbishing of their product and positioning strategies to ensure their new marketing campaigns will attract and retain a younger and more affluent family customer base that is Web-savvy.
Conclusions
Rockwell's Cafe and Bakery is much like the majority of SMBs in the U.S. And globally. With a small but loyal customer base and the Disneyland Resort being a major customer for their specialty cakes, Rockwell's has been comfortably myopic in their marketing efforts. Yet the customer base is aging rapidly and this small business must embrace aspects of e-marketing that immediately make them a viable choice for younger, affluent families in the city of Villa Park and Orange if they are to remain viable. Only by relying on an increasingly higher level of effort to also bring innovation to their services in the cafe (like offering free WiFi) and the developing of new menu items can Rockwell's hope to win over new customers. Ultimately Rockwell's need to realize that revitalizing their entire business to be more innovative and relying on e-marketing to assist in promoting their more innovative image is critical for their long-term viability.
Bibliography
Josh Bernoff, Charlene Li. "Harnessing the Power of the Oh-So-Social Web" MIT Sloan Management Review 49.3 (2008): 36-42. ABI/INFORM Global. ProQuest 12 Jun. 2008
Roderick J. Brodie, Heidi Winklhofer, Nicole E. Coviello, Wesley J. Johnston. "Is e-marketing coming of age? An examination of the penetration of e-marketing and firm performance. " Journal of Interactive Marketing 21.1 (2007): 2. ABI/INFORM Global. ProQuest. 9 Jun. 2008
Mike Cooke, Nick Buckley. "Web 2.0, social networks and the future of market research. " International Journal of Market Research 50.2 (2008): 267.
ABI/INFORM Global. ProQuest 7 Jun. 2008
Audrey Gilmore, Damian Gallagher, Scott Henry. "E-marketing and SMEs: operational lessons for the future. " European Business Review 19.3 (2007): 234-247. ABI/INFORM Global. 16 Jun. 2008
Andrew P. McAfee. "Enterprise 2.0: The Dawn of Emergent Collaboration. " MIT Sloan Management Review 47.3 (2006): 21-28. ABI/INFORM Global. ProQuest. 11 Jun. 2008
Mohammed M. Nadeem. "How E-Business Leadership Results in Customer Satisfaction, and Customer Lifetime Value. " the Business Review, Cambridge 6.1 (2006): 218-224. ABI/INFORM Global. ProQuest. 10 Jun. 2008
O'Reilly, Tim. What is Web 2.0. Design Patterns and Business Models fo the next generation of Software. Tim O'Reilly. September 30, 2005. Accessed from the Internet on June 14, 2008 http://www.oreillynet.com/pub/a/oreilly/tim/news/2005/09/30/what-is-web-20.html
Appendix
TABLE 1:
WEB 2.0 APPLICATIONS
Applications
Descriptions
Blogs
Online diary or journal entry on the Internet, which primarily supports text, photo (photoblog), video (vlog), and audio (podcast) formats
Google, AOL, and Yahoo offer free blogging platforms
Mashup
Web service that gathers related content from more than one source
IBM's mashup applications enable project managers to match team resources with a map to identify the geographical locations of the resources
Peer-to-Peer Networking technique for effectively sharing music, audio, and text files
Napster and Gnutella are popular peer-to-peer networks
Real Simple Syndication (RSS)
Feed-based technology that, with the aid of an RSS reader, enables users to subscribe to newly released content such as text, Web pages, sound files, photos, and video
RSS feed may contain the full content, for example a podcast, or simply a link to the content
Social Media
Encompasses all online tools (blogs, podcasts, Wikis, social networks, vlogs) and Web sites enabling people to share content, such as text, audio, picture s, and videos
Popular social media sites include YouTube (video) and Flickr (photos)
Social Networking
Web sites that permit users to create online networks and communicate with friends and colleagues
Social networking sites include MySpace, Friendster, Facebook, and Friends Reunited, and business networking sites include LinkedIn and Ryze
Tagging
Allows users to bookmark or rate online content to share their recommendations with other online users
Typically used by publishers of media sites attempting to benefit from users' recommendations
Popularized by sites such as Digg and del.icio.us, which enable users to publish, categorize, and share their bookmarks
Wikis
Enables users to create and edit the content of a Web site, leveraging the expertise of online users
Consumer Wikis enable users to comment on content, in addition to editing content
Wikipedia, a community Wiki encyclopedia, includes approximately 1.3 million English-language articles
Sources: (Josh Bernoff, Charlene Li. et.al.) (O'Reilly, et.al.)
---
Are you busy and do not have time to handle your assignment? Are you scared that your paper will not make the grade? Do you have responsibilities that may hinder you from turning in your assignment on time? Are you tired and can barely handle your assignment? Are your grades inconsistent?
Whichever your reason is, it is valid! You can get professional academic help from our service at affordable rates. We have a team of professional academic writers who can handle all your assignments.
Plagiarism free papers
Timely delivery
Any deadline
Skilled, Experienced Native English Writers
Subject-relevant academic writer
Adherence to paper instructions
Ability to tackle bulk assignments
Reasonable prices
24/7 Customer Support
Get superb grades consistently
Online Academic Help With Different Subjects
Literature
Students barely have time to read. We got you! Have your literature essay or book review written without having the hassle of reading the book. You can get your literature paper custom-written for you by our literature specialists.
Finance
Do you struggle with finance? No need to torture yourself if finance is not your cup of tea. You can order your finance paper from our academic writing service and get 100% original work from competent finance experts.
Computer science
Computer science is a tough subject. Fortunately, our computer science experts are up to the match. No need to stress and have sleepless nights. Our academic writers will tackle all your computer science assignments and deliver them on time. Let us handle all your python, java, ruby, JavaScript, php , C+ assignments!
Psychology
While psychology may be an interesting subject, you may lack sufficient time to handle your assignments. Don't despair; by using our academic writing service, you can be assured of perfect grades. Moreover, your grades will be consistent.
Engineering
Engineering is quite a demanding subject. Students face a lot of pressure and barely have enough time to do what they love to do. Our academic writing service got you covered! Our engineering specialists follow the paper instructions and ensure timely delivery of the paper.
Nursing
In the nursing course, you may have difficulties with literature reviews, annotated bibliographies, critical essays, and other assignments. Our nursing assignment writers will offer you professional nursing paper help at low prices.
Sociology
Truth be told, sociology papers can be quite exhausting. Our academic writing service relieves you of fatigue, pressure, and stress. You can relax and have peace of mind as our academic writers handle your sociology assignment.
Business
We take pride in having some of the best business writers in the industry. Our business writers have a lot of experience in the field. They are reliable, and you can be assured of a high-grade paper. They are able to handle business papers of any subject, length, deadline, and difficulty!
Statistics
We boast of having some of the most experienced statistics experts in the industry. Our statistics experts have diverse skills, expertise, and knowledge to handle any kind of assignment. They have access to all kinds of software to get your assignment done.
Law
Writing a law essay may prove to be an insurmountable obstacle, especially when you need to know the peculiarities of the legislative framework. Take advantage of our top-notch law specialists and get superb grades and 100% satisfaction.
What discipline/subjects do you deal in?
We have highlighted some of the most popular subjects we handle above. Those are just a tip of the iceberg. We deal in all academic disciplines since our writers are as diverse. They have been drawn from across all disciplines, and orders are assigned to those writers believed to be the best in the field. In a nutshell, there is no task we cannot handle; all you need to do is place your order with us. As long as your instructions are clear, just trust we shall deliver irrespective of the discipline.
Are your writers competent enough to handle my paper?
Our essay writers are graduates with bachelor's, masters, Ph.D., and doctorate degrees in various subjects. The minimum requirement to be an essay writer with our essay writing service is to have a college degree. All our academic writers have a minimum of two years of academic writing. We have a stringent recruitment process to ensure that we get only the most competent essay writers in the industry. We also ensure that the writers are handsomely compensated for their value. The majority of our writers are native English speakers. As such, the fluency of language and grammar is impeccable.
What if I don't like the paper?
There is a very low likelihood that you won't like the paper.
Reasons being:
When assigning your order, we match the paper's discipline with the writer's field/specialization. Since all our writers are graduates, we match the paper's subject with the field the writer studied. For instance, if it's a nursing paper, only a nursing graduate and writer will handle it. Furthermore, all our writers have academic writing experience and top-notch research skills.
We have a quality assurance that reviews the paper before it gets to you. As such, we ensure that you get a paper that meets the required standard and will most definitely make the grade.
In the event that you don't like your paper:
The writer will revise the paper up to your pleasing. You have unlimited revisions. You simply need to highlight what specifically you don't like about the paper, and the writer will make the amendments. The paper will be revised until you are satisfied. Revisions are free of charge
We will have a different writer write the paper from scratch.
Last resort, if the above does not work, we will refund your money.
Will the professor find out I didn't write the paper myself?
Not at all. All papers are written from scratch. There is no way your tutor or instructor will realize that you did not write the paper yourself. In fact, we recommend using our assignment help services for consistent results.
What if the paper is plagiarized?
We check all papers for plagiarism before we submit them. We use powerful plagiarism checking software such as SafeAssign, LopesWrite, and Turnitin. We also upload the plagiarism report so that you can review it. We understand that plagiarism is academic suicide. We would not take the risk of submitting plagiarized work and jeopardize your academic journey. Furthermore, we do not sell or use prewritten papers, and each paper is written from scratch.
When will I get my paper?
You determine when you get the paper by setting the deadline when placing the order. All papers are delivered within the deadline. We are well aware that we operate in a time-sensitive industry. As such, we have laid out strategies to ensure that the client receives the paper on time and they never miss the deadline. We understand that papers that are submitted late have some points deducted. We do not want you to miss any points due to late submission. We work on beating deadlines by huge margins in order to ensure that you have ample time to review the paper before you submit it.
Will anyone find out that I used your services?
We have a privacy and confidentiality policy that guides our work. We NEVER share any customer information with third parties. Noone will ever know that you used our assignment help services. It's only between you and us. We are bound by our policies to protect the customer's identity and information. All your information, such as your names, phone number, email, order information, and so on, are protected. We have robust security systems that ensure that your data is protected. Hacking our systems is close to impossible, and it has never happened.
How our Assignment  Help Service Works
You fill all the paper instructions in the order form. Make sure you include all the helpful materials so that our academic writers can deliver the perfect paper. It will also help to eliminate unnecessary revisions.
2.      Pay for the order
Proceed to pay for the paper so that it can be assigned to one of our expert academic writers. The paper subject is matched with the writer's area of specialization.
3.      Track the progress
You communicate with the writer and know about the progress of the paper. The client can ask the writer for drafts of the paper. The client can upload extra material and include additional instructions from the lecturer. Receive a paper.
4.      Download the paper
The paper is sent to your email and uploaded to your personal account. You also get a plagiarism report attached to your paper.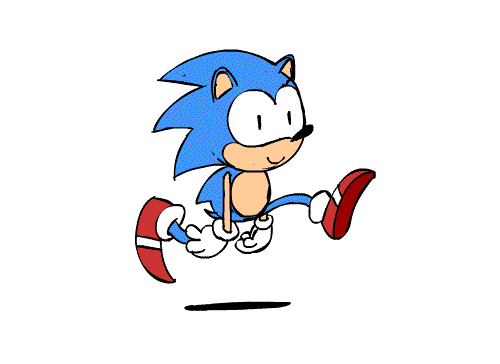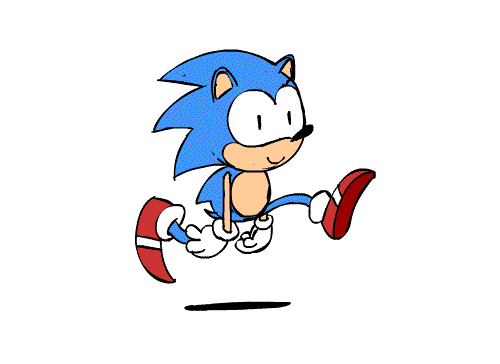 PLACE THIS ORDER OR A SIMILAR ORDER WITH US TODAY AND GET A PERFECT SCORE!!!
---