Introduction
Facing the issue of globalization, among the key challenges for most human resource management is how to attain institutional, competitive advantage in the rapidly changing industry or market place. For many organizations, an essential labor structure is one way to maintain effective organizational performance (Bloom & Milkovish, 1998).
Don't use plagiarized sources. Get Your Custom Essay on
Effect Of Reward Systems On Job Satisfaction
Just from $9/Page
One can define job satisfaction in an organization as an effective tool of responding to an employee's job. More and more employers are finding that they have to come up with an equitable balance between the contribution of the employee to the firm and the contribution of the organization to the employee. Creating this balance is among the reasons to recognize and reward employees. Firms that have a strategic approach to establishing a balance emphasize on three key components of a reward system, which include compensation, recognition, and benefits (Furtado, Aquino & Meira, 2010).
Most research conducted on the issue shows that the most common challenge in organizations today is that they fail to implement the crucial component of recognition, which is a high- return low- cost component to a well- balanced reward system. A key emphasis of recognition is to make workers feel valued and appreciated. Research shows that workers who are recognized tend to have more confidence; higher self- esteem ad are more willing to face new challenges (Galanou et al., 2009). The point behind this research paper is to look into the effects of the reward systems on job satisfaction, and, thus, performance in organizations in Singapore.
The study will, therefore, try to find out the kinds of incentives employers and organizations in Singapore use to motivate and encourage employee performance and productivity. The research will also aim to find out whether these incentives are effective in increasing performance and whether they have any relationships with the level of job satisfaction of the employees.
1.1 Research Question
What are the effects of a rewarding system on job satisfaction of employees in Singapore?
Research Objectives
To illustrate the different forms of rewards and incentives organizations in Singapore use
To compare the effects of using these rewards before and after their utilization
To find out the negative and positive effects of utilizing reward systems on the employee's job satisfaction in the Singaporean job market
To show the effectiveness of rewards in increasing job satisfaction of employees
To find out the links between job satisfaction and rewarding systems in Singapore
To provide further questions and opportunities for future research
1.2 Rationale for the Study
With the increasing issues of globalization, organizations are facing more challenges especially when it comes to retaining and hiring highly- specialized employees. Most organizations are also facing performance and productivity challenges because the employees are not motivated enough to increase their contribution to the company (Koh & Neo, 2000). This research paper is crucial to such organizations, as it will provide these organizations with a solution to most of these challenges mostly by showing the importance of reward systems to increasing employee satisfaction. Employee job satisfaction is crucial to improve performance, productivity, and employee retention. This paper, thus, is of crucial relevance to organizations that lack employee reward systems and those organizations suffering because of the lack of rewarding systems.
2.1 Overall research structure
The following steps where used to complete the research.
Step 1: Deciding on a topic of study
Step 2: Developing an overview of the topic
Step 3: Determining the requirements of information
Step 4: Organizing the information
Step 5: Evaluating and analyzing the information
Step 6: Synthesizing the information
Step 7: communicating/ presenting the research proposal
Mind Map of How to Conduct Research
Research steps
Process involved
Where to get help
Decide on an idea
Using literature reviews consult with peers and collaborators.

Is the idea original and relevant?

Discuss with supervisors and peers
Develop the idea
Define the research question/s.

Decide on the scope of the study by identifying resources and the time that will be spent conducting the research.

Decide on the form of study effective for answering the research questions.

Outline the research protocol.

Find funding for research.

Get ethics approval.

Discuss with peers and supervisors.

Consult with CRDO/CEBU

Make the research real
Obtain the required personnel.

Identify prospective participants if necessary.

Consult with supervisors.
Conduct the research.
Collect data as per the outlined protocol.
Analyze the collected data.
Conduct statistical analysis of the data.
Consult supervisors.
Publish the results.
Record results and submit them.
Consult with supervisors.
2.2 Research Methodology
The research methodology requires collecting relevant information and data from relevant literature and text, and compiling the database to analyze the material and come up with a complete understanding of the different forms of reward systems employers in Singapore use and their effectiveness in improving performance. This research paper hopes to highlight on several issues including 1) how reward systems relate to job satisfaction in Singapore. 2) What are some forms of reward systems employers in Singapore use? 3) What are the effects of reward systems on the performance and productivity of an organization? These are some of the issues that the research will address. The relevant literature identified beforehand will be of importance to answering and addressing these issues.
2.3 Research Limitations
As the process of research was continuing, a number of limitations were faced. One of the main limitations of the study was time. The information and data relevant to the study was scarce, and a lot of time was spent trying to locate some sources of information. This constrained the time left for compiling the report. Lack of sufficient prior research on the issue was also an issue. Most of the texts found emphasized on reward systems in general organizations and not on organizations in Singapore.
Effects of Reward Systems on Job Satisfaction in Singapore
3.1 Job Satisfaction
A survey carried out in 2010 by the Conference Board indicated that job dissatisfaction is widespread among employees of all age brackets across all brackets on income. The survey found that only about 45 percent of the participants are satisfied with the work compared to more than 61 percent in 1987. Most of the workers not satisfied with their work usually quit and join their employer's competition and are usually a significant loss to the former organization. If management can come up with ways to find out why their organization cannot retain workers, organizations can reduce the rates of resignation and improve the working conditions for their employees. The exit interview conducted by the human resource management can be useful in providing essential points as to why the employees are unhappy and dissatisfied with the organization (Teik, 2010- 2011).
Job satisfaction takes place when a worker is contended and happy to perform the tasks assigned to him every working day. The tasks are often challenging, and he is aware that he is contributing largely to the company to satisfy its customers and colleagues. If the tasks are repetitive like it is usually in production likes, there are usually few challenges, and with time, the employee becomes bored with what he does. The other form of job satisfaction involves work conditions like the benefits, pay, supervisors and coworkers. Each employee has his or her own job expectations. These expectations could be in the form of high pay, job security, being able to work with little interference from the supervisors and prestige. The ambitious an employee is, the higher the expectations that may be challenging for the organization to address (Teik, 2010- 2011).
High take-home salaries are the main attractions to most workers to an organization but some social workers work for low pay and are usually satisfied with their work. This is an indication that different people have different expectations of their employers and place of work. Job dissatisfaction occurs when there is insufficient or inaccessibility to a balance between the expectations of the employees of the actual job requirements and role. While it is usually challenging to remove the issue of job dissatisfaction in organizations, employers have to make sure that the requirements of the job is clearly communicated and defines to the potential employees (Akanbi, 2010).
3.2 The Case in Singapore
There are numerous industries all over the world where workers are dissatisfied with their job. One such job market is the Singaporean industry.  A recent survey on the industry shows that Singapore is among the poorest industries concerning job and career satisfaction. According to this study, the Singaporean job market is the second-lowest internationally when it comes to satisfying its employees. Accenture, the researching firm, came up with a new report called The Path Forward, which shows that more than 76 percent of the respondents from the region claim that they are not satisfied with their careers and jobs (Hooi, 2009).
Most of the respondents who took part in the study indicated that they were not satisfied with jobs and careers. The balance between work and life, pay and the availability of lucrative career opportunities and opportunities for progress was among the leading three factors the careers of the workers that most of the participants from Singapore thought more significant. The study illustrated that male respondents are more worried about maintaining a vigorous steadiness between work and life, with 38% of the respondents indicating that it is of high priority while 24 percent of the women shared the same arguments (Hooi, 2009).
Female respondents, however, had more concerns about benefits and compensations, with more than 38 percent of the participants arguing that it is a key factor in attaining job satisfaction, as compared to only 28% of the male respondents with the same arguments. While some of the companies in Singapore have come up with options that are more flexible to solve the issue of life-work balance, most the companies involved in the study indicated that they still do not have access to these choices. About 39 percent of the participating firms indicated that they have some form of a flexible work plan. 26% of individuals from this group pointed out that they have utilized flexible work alternatives for not less than three years (Hooi, 2009).
While the same number of women and men are not satisfied with their current job prescriptions, women are not likely to search for better opportunities elsewhere when compared to the men, with more than half as many females as males searching for other job opportunities. The study also illustrated that almost half of both female and male participants agreed that they have to sacrifice their time constantly with friends and family to attain career success. (Asiaone Business, 2012).
When it comes to advancement in career, most participants indicated that lack of opportunities was one of their key challenges, more than forty percent of the male participants, as compared to only 22 percent of the female participants, believe that their place of work lack opportunities for progress and feel trapped at their current organizations. (Goh, Koh & Low, 2007). Singaporean employees manage their careers more proactively than other employees do. 56 percent of the participants from Singapore protect and manage their jobs proactively because of the fear of losing their jobs. This is especially so in those individuals with their careers in accounting. This is a sharp contrast from only 35 percent of individuals from other industries like teaching who do not have to manage their careers proactively (Asiaone Business, 2012).
A study by Robert Half indicates that the dissatisfaction Singaporeans have with their jobs and careers is, as a result, of their uncertainty over not being able to keep their jobs. Ranked among the lowest nations when it comes to employee satisfaction, only about 54 percent of the participants indicate that they are pleased with the security of their job and their current position. As losses of jobs keep on increasing, concerns about security of jobs, the ability to maintain family-work balance and career prospects as workloads increases are heightened. During these difficult times, managers have to be able to show their strong leadership in managing their employees, to only address their concerns, but also to encourage and motivate them, and are able to maintain the overall morale of employees high (Half, 2009).
Internationally, Singaporean finance professionals are not badly off when it comes to being satisfied with their jobs. Finance professionals from Singapore scored relatively high on loyalty to their companies with less than 59 percent of the participants indicating that they felt rather loyal or exceedingly loyal to their employers. The only other industry in the study that was lower than finance and accounting in this aspect is education with 21 percent. Not surprisingly, not more than eleven percent of the participants from Singapore said that they intend to maintain their current employers for the next one year, the smallest percentage internationally. Forty percent of the participants from Singapore either plan to start searching for an alternative place of work in a year or are actively searching for another job (Half, 2009).
The main reason cited for constant job switches in Singapore included an increase in pay, for which more than 35 percent of the participants said they would leave their current positions. A better balance between life and work was the second reason for dissatisfaction, with more than 21 percent of the participants in Singapore arguing that it is one of the reasons for changing employers. These studies are crucial indicators that the job market in Singapore does not make use of effective reward systems to retain their employees and to keep them happy and satisfied. In those companies were reward systems like pay, balance between life and family and opportunities to progress are offered, employees seem happier and more willing to improve their performance and the productivity of the organization (Asiaone Business, 2012).
3.3 Types of Reward Systems Used to Increase Job Satisfaction in Singapore
Another survey of 24 countries carried out by a multinational company also ranked the Singaporean job market poorest with employees the least loyal to their employers and the least happy. Upon receiving these reports, AYP Associates Pte Ltd was concerned and wanted to know some of the solution that the Singaporean industry can use to address these issues of turnover rates and employee dissatisfaction. The company sought for the opinions of workers from Singapore from various age brackets and varying sectors ranging from engineering to accounting to better understand and reflect on the viewpoint of employees from this job market (Yap, 2011).
Just as, earlier studies had indicated, when a survey was carried out with more than 500 employees from the region, workers were found to be ambivalent of their careers and jobs, with more than 42 percent of the participants saying that they were not satisfied with their jobs at all. More than 48 percent of respondents further said that they were more than willing and would leave their jobs at some point and positions within a year. The data acquired from this study suggest that the Singaporean employers ought to emphasize not only on hiring talent of high quality, but also on retaining the existing workers. Using several forms of reward systems could be effective in solving these issues, for example, having an open door policy, a feedback program and other methods that could help organizations assess the level of satisfaction of their workers constantly, as well as, gain solutions to improving the situation (Yap, 2011).
Below is a breakdown of some of the responses sampled.
| | |
| --- | --- |
| Very dissatisfied | 12.3% |
| Dissatisfied | 29.4% |
| Neutral | 33. 5% |
| Satisfied | 15.7% |
| Very satisfied | 9.1% |
Below are some of the reward systems some of the most successful employers use in Singapore.
In the case of employers seeking to employ talented employees, AYP Associates found that local employees are significantly pragmatic. When asked to list what would most likely attract them to a job, or what attracts them to their current jobs, they listed financial considerations including issues of compensation, salary amount and opportunities for benefits and career progress. Attractive benefits and competitive salaries packages are some of the reward systems that companies in the region use to hire and attract new employees. However, given the premium monetary remuneration of the local organizations, employers might want to be careful to screen out potential employees who merely want to glean money from the organization. Despite the fact that money is crucial, its importance should not be left to progress that far. More than half of the participants surveyed indicated that having an outstanding poise between life and work and exceptional work culture were some of the most crucial work-related factors to them. This suggests that a significant number of workers would not necessarily want to sacrifice personal time and well- being even when the financial aspects of the job are attractive (Yap, 2011). Most Singaporean employers have realized this and are providing their employees opportunities and time to spend with their families and friends and ample time to work.
As for what would engage a worker from the region, employer confidence and trust were among the most crucial rewards shown to be crucial for increasing the morale of the employee. Many pointed out that they felt it was essential for their employers to value and recognize them for their hard work and achievement. It was found that the employers in the region know the importance of this and have resorted to this reward system by showing the value of employer appreciation and employer feedback as reward systems for improving performance and retaining employees. Workers from Singapore want to believe that they are a component of the organization and element of a team working in an environment that is collaborative. The Singaporean workers also want to be given autonomy to work on challenging tasks and make a decision when required. Such constant stimulation and challenge is crucial to the workers in Singapore. Employers are also considering to give their employees chances to better their knowledge and skills to motivate personal and organizational growth (Yap, 2011).
When it comes to retention of employees, financial rewards or incentives again were indicated to be among the essential consideration for most Singaporean workers and most used by the most successful employers. To ensure high rates of turnover and prevent subsequent loss of company knowledge and productivity, organizations are offering benefits packages and compensation that are competitive and making sure that it provides sufficient opportunities for high- performing employees to be rewarded with salary increases and career advancements. A work environment that is uninspiring could also drive employees away from their work place. Workers from Singapore seem to value employer- worker associations, as well as, relationships between workers. As it follows, they are more likely to continue working in an organization that fosters collaboration and trust, with supervisors who value not just their achievements and hard work but also takes time to know their workers personally (Yap, 2011).
3.4 Effectiveness of Reward Systems on Job Satisfaction in Singapore
The objective of this paper was to investigate the association that exists between rewards, incentives, and employee satisfaction and motivation. The results are according to the assumptions of the study that reward systems affect employee satisfaction and motivation positively. Although many aspects of job motivation and work are related to satisfaction and motivation, work itself, recognition and operating procedures have numerous low results when compared to others aspects when it comes to improving job satisfaction (Bloom & Milkovish, 1998).
This indicates that workers are less motivated and satisfied with their work contents, neglecting the dimensions of recognition and difficulties of procedures of operation. However, when workers have sufficient rewards like monetary rewards or sufficient opportunities for promotion their relationships with other workers are friendly, they find their jobs secure, they are paid for their work, their supervisors are more cooperative and they feel they can develop themselves and careers in the current organization. In these cases, the level of motivation of these workers is usually high (Bloom & Milkovish, 1998).
The mean level of sense of achievement is usually high than the other levels which indicate that workers who feel pride in their jobs are highly motivated. Feeling pride in one's job requires the organization to use several reward mechanisms for motivating their workers. Workers expect their coworkers and employers to recognize and admire their achievements and work, as it is his perception that the appreciation of his work by his boss is crucial. This way, his motivation remains high, and so does his satisfaction with his job (Bloom & Milkovish, 1998).
The results of these investigations are crucial especially to policy makers and managers. Managers can provide their workers with rewards and recognition by spending time with them and finding out what they find essential as motivators and rewards for their hard work. They can use monetary rewards or other rewards to appreciate their workers. Workers will feel appreciated and recognized for their efforts and hard work. In turn, they will be motivated to work harder, something that will improve the performance of the organization and its profitability (Bloom & Milkovish, 1998).
Proactive organizations that continued to plan for long- term success, even in the midst of global financial crisis now are well prepared to deal with the current growth wave. Those organizations that used insights learned from past business mistakes especially have a significant competitive advantage. During the Asian crisis during the 1990s and the bust of dotcom 10 years past, most companies in Singapore aggravated the crisis by responding to the changes with the wrong reactions and solutions. Some companies cut pay across the board and downsized without considering their future needs in staffing. Others responded slowly and reacted late when the economy was already improving. However, some organizations in Singapore are showing an improvement in responding to changes and challenges, especially because they are responding to these crises after considering the employees (Chong, 2010). Because of this, they are reaping significant advantages from using reward systems.
Such advantages were clear in certain companies during the most recent financial crisis, which led to a widespread uncertainty in the industry resulting to inertia. Fewer organizations in the region were willing to carry out significant initiatives during the crisis. They only started to act when they thought the worst of the crisis had passed. However, some forward- thinking organizations in Singapore started a fundamental analysis of their talent practices and compensation to get ready for the eventual anticipated upturn of the economy. The analysis emphasized on a number of factors including retention programs for key employees, performance measurement and plan redesign (Chong, 2010). These initiatives were to later lead to reward systems which helped the countries retain their key and knowledgeable employees and save on hiring costs.
With decreased levels of uncertainty in the mid 2009, some organizations began to look at their retention programs of their best performing employees seriously. The motivation behind the analysis was based on self- reflection. For example, an organization would try to find some of the best ways to position itself after having gone through rough times. Accountants in the region are an excellent example. Even during the financial crisis, there was still a significant demand and market for compliance, audit and risk management employees. When the demand for the accounting professionals reduced after the crisis, most accounting organizations reduced the salaries of the professionals early in the downturn but were quick to restore them as soon as crucial signs of recovery were visible. As a result, the professionals did not leave their employers because of the strategic reward system (Chong, 2010).
For most organizations in Singapore, rebalancing salaries and compensation is usually about the balance between the long- term and short- term variable pay, rather than rebalancing of fixed pay versus variables. Generally, throughout the years of salary reform, organizations in Singapore have achieved an excellent balance between variable and fixed compensation. In regards to the low inflation environment, it is not sensible to increase rates of base pay significantly, especially for senior employees. Singaporean organizations are making use of varying tools to make the change towards long- term performance incentive-based. The easiest way to achieve a long- term measure is to observe the pattern of performance of an employee overtime, instead of annually. Another methodology that organizations have implemented is to adjourn part of the annual bonus to the future. However, this methodology is only sensible in cases where there is considerable upside on opportunities for bonuses. Delaying some of the bonus also helps to retain employees (Chong, 2010). This reward system was so crucial in helping these companies retain employees because employees could not leave without their bonuses.
Many organizations felt that it was an excellent time to revise incentive programs to motivate workers to look forward, in contrast to dwelling on their losses. The revision of the incentives did not necessarily result to a new direction, but indicated a trend that had been developing for years. Emerging from the crisis now, most organizations are removing themselves from an entirely formulaic methodology of measuring employee performance. Most Singaporean employers and organizations still want structure in their incentive programs, but they now wish to focus more on values and behavior to avoid taking excessive risks. Organizations also wish to emphasize more on how senior employees behave during times of crisis, even though it could be impossible to measure the results of their actions for several years (Chong, 2010). This helps show other employees that they are valued and trusted and helps motivate them.
For those Singaporean companies that have a culture based in results, employees might certain changes towards an incentive plan that is less formulaic, as it could have less fast and hard rules. They may question several aspects of the new incentive plan like how they are supposed to act and behave in the organizations without them knowing the rules. What it narrows down to is the credibility of the managers who are providing the awards and the level of trust the employees have in the organization's management. These reward systems help companies and employees make judgments that are unbiased and fair. Without credibility and trust, it is impossible for management to implement assessments of behavior and hard numbers to justify the reward allocations and bonus allocations (National University of Singapore, 2012).
Though some of the companies in Singapore show exceptional potential in keeping their employees satisfied, some are still wanting when it comes to satisfying their workers. To promote satisfaction of employees with their jobs, employers should make sure that employees have sufficient opportunities for personal and career growth and development, and the opportunity to perform challenging and engrossing work. This is crucial as it helps an organization keep it employees engaged and busy (National University of Singapore, 2012).
Conclusion
The aim of this research paper was to investigate the effects of different forms of reward systems on employee job satisfaction in Singapore. Research shows that job satisfaction is one of the most significant factors that contribute to organizational success, as it increases employee performance and organizational productivity.
Job satisfaction occurs when an employee is happy with his work and is happy to perform any tasks the management assigns to him or her each working day. In this case, the tasks are challenging, and the employee feels that he is helping the company achieve its goals and objectives by satisfying the affiliates of the organization like customers and colleagues. However, if an organization does not make the activities or the tasks of an employee challenging or compelling enough then the employee starts getting bored with his work and becomes dissatisfied.
Another form of job satisfaction has to do with work conditions and work environment such as pay, coworkers, benefits and supervisors in an organization. All workers have certain job expectations unique to them. They are usually in the form of high pay, job security, prestige and being allowed to work without the interference of supervisor. Singapore has been ranked one of the poorest countries when it comes to satisfying employees. According to a number of studies, organizations in the region have employees who are highly dissatisfied with how their organizations treat them. Some of the main reasons why most Singaporean employees are unhappy at their work are because of poor pay, a poor balance between work and life, little time to concentrate on personal growth, lack of opportunities to grow, lack of job security and poor working conditions (Okpara, 2001).
There are several solutions that Singaporean organizations can implement to increase the satisfaction levels of their employees. For example, to promote employee satisfaction with a job, employers must make sure that their employees have access to opportunities for personal and vocation growth, and the possibility to work on challenging or diverting tasks. Lack of opportunities for growth and poor, working conditions is among the key aspects that add to job dissatisfaction in Singapore. Job dissatisfaction could result to employees who are not loyal. Accompany that lacks loyalty will find that inspiration decreases and productivity is low, affecting the long- term performance of the business negatively. Creating a working environment where workers feel loyal to the firm and are engaged at a productive level requires an effective leadership. The best way to built loyalty in an organization is for the management of an organization to get to know employees well and understand what affects and motivates their performance. By rewarding the success of the employees, they will feel valued and appreciated as their achievements and hard work is recognized and appreciates. This combined with constant opportunities for personal development and growth will be extremely effective in keeping workers happy and satisfied.
In addition, other forms of benefits and rewards attract employees exist. Most firms today use retention strategies like providing opportunities for career advancement and training. Other forms of rewards that Singaporean organizations can use to improve satisfaction include incentives like tech gadgets and trips to overseas. Singaporean employees seem to be relatively conservative. Most of the benefits most companies offer are standard. Such companies can include more attractive benefits and incentives like education support, car allowance and interest- free mortgage. Other include interest- free car loans, gym memberships, benefits to reduce stress, help workers perform better and achieve a balance between work and personal life. Examples include napping rooms, massage, free meals, movie tickets and free meals (Stringer et al., 2011).
Because of the time constraint, it was impossible to include some of the more specific case studies concerning employee satisfaction in Singapore. This is an excellent area of future research that could focus on bringing to the attention of the readers some of the companies in Singapore whose employees and satisfied and some of the approaches these companies use to retain and satisfy their employees. This could also be compared with those companies whose employees are not satisfied to come up with a database that poor companies can use to learn and correct their mistakes.
References
List of Academic Literature Used
1
Akanbi, P. (2010). The nexus between job satisfaction and organizational commitment among health workers in Nigeria. Ajayi Crowther University. (Available Online).
2
Furtado, F. Aquino, G. & Meira, S. (2010). Improving organizational performance through reward systems. Business Dynamics in the 21st Century. (Available Online).
3
Galanou, E., et al. (2009). The effect of reward system on job satisfaction in an organizational chart of four hierarchical levels: a qualitative study. International Journal of Human Sciences. (Available Online).
4
Koh, L. & Neo, A. (2000). An experimental analysis of the impact of pay for performance on employee satisfaction. Research and Practice in Human Resource Management, 8 (2): 29-47. (Available Online).
5
Okpara, J. (2001). The impact of salary differential on managerial job satisfaction: a study of the gender gap and its implications for management education and practice in a developing economy. The Journal of Business in Developing Nations. (Available Online).
6
Teik, T. (2010- 2011). Maximizing job satisfaction. Sim Membership Services. (Available Online).
7
Goh, C., Koh, H. & Low, C. (2007). Gender effects on the job satisfaction of accountants in Singapore. Work & Stress: An International journal of Work, Health & Organizations, 5 (4). (Available Online).
8
National University of Singapore. (2012). Study by NUS and Stanford to encourage off- peak rail travel in Singapore. NUS' News Portal. (Available Online)
9
Chong, N. (2010). Singapore companies find themselves stronger. AON. (Available Online).
10
Asiaone Business. (2012). Singapore second lowest globally for job satisfaction: survey. Asiaone Business. (Available Online).
11
Hooi, J. (2009). Singapore ranks second lowest for job satisfaction. Asiaone Business. (Available Online).
12
Yap, A. (2011). Singapore employees least satisfied with jobs. HRM Asia. (Available Online).
13
Half, R. (2009). Job satisfaction and company loyalty low among Singapore finance professionals. Robert Half. (Available Online).
14
Bloom, M. & Milkovish, G. (1998). A SHRM perspective on international compensation and reward systems. Cornell University ILR School.
15
Stringer, C., et al. (2011). Motivation, pay satisfaction, and job satisfaction of front- line employees. Qualitative Research in Accounting & Management, 8 (2). Available through Emerald database.
---
Are you busy and do not have time to handle your assignment? Are you scared that your paper will not make the grade? Do you have responsibilities that may hinder you from turning in your assignment on time? Are you tired and can barely handle your assignment? Are your grades inconsistent?
Whichever your reason is, it is valid! You can get professional academic help from our service at affordable rates. We have a team of professional academic writers who can handle all your assignments.
Plagiarism free papers
Timely delivery
Any deadline
Skilled, Experienced Native English Writers
Subject-relevant academic writer
Adherence to paper instructions
Ability to tackle bulk assignments
Reasonable prices
24/7 Customer Support
Get superb grades consistently
Online Academic Help With Different Subjects
Literature
Students barely have time to read. We got you! Have your literature essay or book review written without having the hassle of reading the book. You can get your literature paper custom-written for you by our literature specialists.
Finance
Do you struggle with finance? No need to torture yourself if finance is not your cup of tea. You can order your finance paper from our academic writing service and get 100% original work from competent finance experts.
Computer science
Computer science is a tough subject. Fortunately, our computer science experts are up to the match. No need to stress and have sleepless nights. Our academic writers will tackle all your computer science assignments and deliver them on time. Let us handle all your python, java, ruby, JavaScript, php , C+ assignments!
Psychology
While psychology may be an interesting subject, you may lack sufficient time to handle your assignments. Don't despair; by using our academic writing service, you can be assured of perfect grades. Moreover, your grades will be consistent.
Engineering
Engineering is quite a demanding subject. Students face a lot of pressure and barely have enough time to do what they love to do. Our academic writing service got you covered! Our engineering specialists follow the paper instructions and ensure timely delivery of the paper.
Nursing
In the nursing course, you may have difficulties with literature reviews, annotated bibliographies, critical essays, and other assignments. Our nursing assignment writers will offer you professional nursing paper help at low prices.
Sociology
Truth be told, sociology papers can be quite exhausting. Our academic writing service relieves you of fatigue, pressure, and stress. You can relax and have peace of mind as our academic writers handle your sociology assignment.
Business
We take pride in having some of the best business writers in the industry. Our business writers have a lot of experience in the field. They are reliable, and you can be assured of a high-grade paper. They are able to handle business papers of any subject, length, deadline, and difficulty!
Statistics
We boast of having some of the most experienced statistics experts in the industry. Our statistics experts have diverse skills, expertise, and knowledge to handle any kind of assignment. They have access to all kinds of software to get your assignment done.
Law
Writing a law essay may prove to be an insurmountable obstacle, especially when you need to know the peculiarities of the legislative framework. Take advantage of our top-notch law specialists and get superb grades and 100% satisfaction.
What discipline/subjects do you deal in?
We have highlighted some of the most popular subjects we handle above. Those are just a tip of the iceberg. We deal in all academic disciplines since our writers are as diverse. They have been drawn from across all disciplines, and orders are assigned to those writers believed to be the best in the field. In a nutshell, there is no task we cannot handle; all you need to do is place your order with us. As long as your instructions are clear, just trust we shall deliver irrespective of the discipline.
Are your writers competent enough to handle my paper?
Our essay writers are graduates with bachelor's, masters, Ph.D., and doctorate degrees in various subjects. The minimum requirement to be an essay writer with our essay writing service is to have a college degree. All our academic writers have a minimum of two years of academic writing. We have a stringent recruitment process to ensure that we get only the most competent essay writers in the industry. We also ensure that the writers are handsomely compensated for their value. The majority of our writers are native English speakers. As such, the fluency of language and grammar is impeccable.
What if I don't like the paper?
There is a very low likelihood that you won't like the paper.
Reasons being:
When assigning your order, we match the paper's discipline with the writer's field/specialization. Since all our writers are graduates, we match the paper's subject with the field the writer studied. For instance, if it's a nursing paper, only a nursing graduate and writer will handle it. Furthermore, all our writers have academic writing experience and top-notch research skills.
We have a quality assurance that reviews the paper before it gets to you. As such, we ensure that you get a paper that meets the required standard and will most definitely make the grade.
In the event that you don't like your paper:
The writer will revise the paper up to your pleasing. You have unlimited revisions. You simply need to highlight what specifically you don't like about the paper, and the writer will make the amendments. The paper will be revised until you are satisfied. Revisions are free of charge
We will have a different writer write the paper from scratch.
Last resort, if the above does not work, we will refund your money.
Will the professor find out I didn't write the paper myself?
Not at all. All papers are written from scratch. There is no way your tutor or instructor will realize that you did not write the paper yourself. In fact, we recommend using our assignment help services for consistent results.
What if the paper is plagiarized?
We check all papers for plagiarism before we submit them. We use powerful plagiarism checking software such as SafeAssign, LopesWrite, and Turnitin. We also upload the plagiarism report so that you can review it. We understand that plagiarism is academic suicide. We would not take the risk of submitting plagiarized work and jeopardize your academic journey. Furthermore, we do not sell or use prewritten papers, and each paper is written from scratch.
When will I get my paper?
You determine when you get the paper by setting the deadline when placing the order. All papers are delivered within the deadline. We are well aware that we operate in a time-sensitive industry. As such, we have laid out strategies to ensure that the client receives the paper on time and they never miss the deadline. We understand that papers that are submitted late have some points deducted. We do not want you to miss any points due to late submission. We work on beating deadlines by huge margins in order to ensure that you have ample time to review the paper before you submit it.
Will anyone find out that I used your services?
We have a privacy and confidentiality policy that guides our work. We NEVER share any customer information with third parties. Noone will ever know that you used our assignment help services. It's only between you and us. We are bound by our policies to protect the customer's identity and information. All your information, such as your names, phone number, email, order information, and so on, are protected. We have robust security systems that ensure that your data is protected. Hacking our systems is close to impossible, and it has never happened.
How our Assignment  Help Service Works
You fill all the paper instructions in the order form. Make sure you include all the helpful materials so that our academic writers can deliver the perfect paper. It will also help to eliminate unnecessary revisions.
2.      Pay for the order
Proceed to pay for the paper so that it can be assigned to one of our expert academic writers. The paper subject is matched with the writer's area of specialization.
3.      Track the progress
You communicate with the writer and know about the progress of the paper. The client can ask the writer for drafts of the paper. The client can upload extra material and include additional instructions from the lecturer. Receive a paper.
4.      Download the paper
The paper is sent to your email and uploaded to your personal account. You also get a plagiarism report attached to your paper.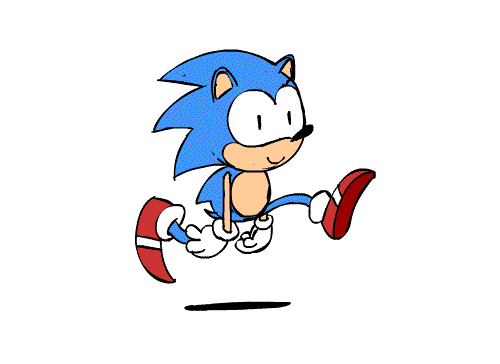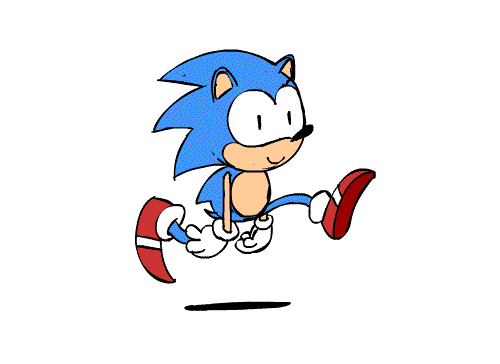 PLACE THIS ORDER OR A SIMILAR ORDER WITH US TODAY AND GET A PERFECT SCORE!!!
---