Rash Impulsivity And Sensitivity Of Reward To Ecstasy Mdam Use
Abstract
The primary aim of the study was to investigate how reward sensitivity and rash impulsivity influence the maintenance and initiation of ecstasy use. The sample comprised 208 participants, 82 males and 126 females. According to this sample, 135 reported to have ever consumed the drug, whereas the remaining 73 participants reported never to have ever taken the ecstasy. A battery of assessments was conducted by the participants including reward sensitivity and rash impulsivity. Results designated that ecstasy use was linked to high reward sensitivity and rash impulsivity. The urge for using the drug was also associated with impulsive personality traits as indicated in theory; this negatively affected the relationship between sensitivity to reward and rash impulsivity in order to reduce the negative effect. Results are discussed within the two-factor model for impulsivity and the inference of these findings was considered for further intervention program. The study was a source of reference to various application settings.
Table of Contents
Don't use plagiarized sources. Get Your Custom Essay on
Impact of reward sensitivity on Ecstasy Use
Just from $9/Page
Ever used versus never used ecstasy. 9
Poly-drug use for users and non-users. 9
Personality and its effects to ecstasy users and non-users. 9
Introduction
Over the past decades, there has been an increasing trend in the use of synthetic drugs among young adults and adolescents.  One such drug is Methylenedioxymethamphetamine (MDMA) also known as ecstasy. The dominance of the use of ecstasy has had a dramatic rise in Australia. According to Commonwealth Department of Human Services and Health, (1996) 1.5% of the Australian population had consumed the drug by 1990, but this later increased to 6.2% in 2001. The percentage further rose to 7.9% in 2004.  This count to around 1.3 million Australian are having reported to having ever taken ecstasy most among them young adults aged between 20 to 28 years. Ecstasy is now the third most consumed drug in Australia following both amphetamines and cannabis. Despite the fact that ecstasy is gaining popularity in Australia it is also being used in substantial proportion in environments such as homes, public places or even party centres.  Reports indicate that ecstasy is not restricted in places that it has gained stereotypes and perceptions such as dance places and raves. Personality behaviours and traits have also been associated with recreational use of ecstasy (Degenhardt, Barker & Topp, 2004).
As researchers are trying to get the so-called addictive personality, they have come up with some aspects of personalities that are elevators to risk for ecstasy use. Researches have also noted that the impacts of ecstasy use have been felt around the globe. Being able to combat this problem is something to consider nationally as well as internationally. The rate of students dropping out of collages and universities in Australia has increased as a result of ecstasy use, the number of young adults women giving birth to premature babies is as a result of the use of Methlylenedioxymethamphetamine, the increased number of number of mental patients around the ages of 20 to 29 has increased as a result using ecstasy (Eysenck, et al. 1985).
Several independent findings have shown that negative behaviour changes during adolescents as contributed to the increase in number of ecstasy users in Australia. A conceptualization of non-planning rash impulsivity has indicated that ecstasy users also take other drugs such as cocaine among others. To date there has been two studies that found unequal results; the first study showed that recreational ecstasy users were related with impulsivity differences(Parrott, Sisk & Turner, 2000). The other study indicated that reward sensitivity leads to negative affects of ecstasy use mostly to fulltime users. Results also states that among the non-users ¾ of them say that they have friend who takes ecstasy.
Hence, the importance of undertaking this research in order to determine the most probable recommendation to solve the problems related to use of ecstasy.  It has been suggested by many scholars that this rise may bring a misconception that ecstasy is a safe drug, contrary, it has also be reported in Australia that the drug has both short term and long term effects. Short term includes: irritability, depression, psychosis and insomnia as well as the long term side effects include: cognitive deficits such a memory loss (Degenhardt, Barker & Topp, 2004).
Despite the fact that several studies have tried to link impulsivity and ecstasy use, the process that impulsivity may influence addictive traits has received limited attention. Research suggests that cognitive plays a key role in engaging drug consuming behaviour. Though, little is known concerning the role of cognition in ecstasy use. The term impulsivity means to the behaviour that is unplanned, quick, thoughtless and reflects lack of deliberation of latent consequences. It is often related to risk behaviours.  Rash impulsivity is the measure of a hasty behaviour that has been often used in ecstasy literature. Sensitivity to reward is a conceptual framework derived from Gray neurobiological theory- a theoretical system aimed at motivating behaviour that conceptualizes impulsivity. Rash sensitivity is measures the hasty behaviour in an individual using ecstasy while sensitivity to reward is a theoretical explanation of how impulsivity is affected by an individuals behaviour (Eysenck, et al. 1985). Provided is the evidence that reward sensitivity is linked with impulsive behaviors and the use of ecstasy is a behaviour that is undertaken by impulsive individuals a factor that is significant in understanding ecstasy use. It is also evident from the two factor model that sensitivity to reward plays a role in evaluating or understanding ecstasy behaviour (Parrott, Sisk & Turner, 2000). It's clear that the study will be able to evaluate if both users and non-users of ecstasy differ in the level of sensitivity to reward as well as rate of rash impulsivity-hypothesis.
Methods
Participants
The sample consisted of 208 participants from Australia (82 males and 126 females) ranging in the age from 18 years to 50 years (M= 23.46, SD= 5.119). With reference to the sample it was noted that, 135 participants reported to have ever consumed the drug, whereas the remaining 73 participants reported never to have ever taken the ecstasy.
Materials
Ecstasy use
Participants were asked to report how often they have used ecstasy in the past year. This formed the basis for both categorical and continuous measures of ecstasy use. For the categorical approach, responses to this item were re-coded into 0 (non-user) or 1 (user – any value greater than 0).
Sensitivity to reward
The 24-item sensitivity to reward (SR) subscale of the Sensitivity to Punishment and Sensitivity to Reward Questionnaire (Torrubia, Avila, Molto & Caseras, 2001) was used in the present study. Participants give 'yes/no' responses to specific statements relating to sensitivity to reward (e.g., 'Does the good prospect of obtaining money motivate you strongly to do some things?'). Values of 1 are assigned to 'Yes' responses, and 0 to 'No' responses. Participants' responses are summed and higher scores reflect greater sensitivity to reward. The SR scale possesses adequate internal consistency, test-retest reliability, and factorial validity (Cooper & Gomez, 2008; Torrubia et al., 2001).
Rash impulsivity
The impulsiveness subscale of Eysenck and Eysenck's (1978) Impulsiveness, Venturesomeness, and Empathy scale was used to measure rash impulsivity. This subscale consists of 19 questions which respondents answer in a Yes/No format, with responses of 'No' assigned a value of 0 and 'Yes' responses assigned values of 1. An example question is 'Would you enjoy water skiing?' Responses are summed to produce an overall score for rash impulsivity, with higher scores reflecting greater impulsivity. This scale has demonstrated psychometric properties (Eysenck, Pearson, Easting & Allsopp, 1985) and has been used in previous studies of ecstasy use (e.g., Parrott et al., 2000).
Procedure
Participants were recruited from undergraduate courses offered at Deakin University. Announcements were made at the beginning of lectures to advertise the study to students. Flyers were left at the entrance to the lecture theatre and students who were interested in participating were invited to pick up a flyer at the end of class. The flyers contained a weblink which students could use to access and fill out the survey online.
Results
Preliminary data analysis
The date obtained was analysed using Statistical Package for Social Sciences (SPSS) version 12. In order to determine the suitability of the date it was subjected to several further preliminary analyses. All the participants completed the drug history questions as well the demographic ones. These cases were retained in order to investigate rash impulsivity in a larger sample scale; this was considered important since an accurate evidence of rash impulsivity was supposed to be obtained given that literature had reported small sample size previously. All the measures were completed by all the participants. For the case of having a large size of sample all the participants were retained, in this case all the information was also retained for valuable data analysis using completed scales. In order to maintain consistency all the tables contained the highest N values used in the analysis (N=208). The results were not affected in the analysis as a result of maintaining these cases.
The missing discrete value, were substituted by item mean. Missing date was not replaced by motive data since in most cases non-users did not answer questions from the scale. For the case of distribution of normality the data for continuous measures from both groups (users and non-users) were analysed. The minimum age of the participants was 18 years and the maximum age was 50 years and (M= 23.46, SD= 5.119).  The maximum number of ecstasy frequency was 18 with a mean of 5.72 and SD= 3.8.
Ever used versus never used ecstasy
Poly-drug use for users and non-users
In this lap report the participants were divided into two groups; those that have never used ecstasy (non-users) and those that had ever taken ecstasy in their life time (users). The percentage of drug use for ecstasy non-users and users can be seen in Table 1 Below.
The results from the table above indicate that more people are significantly able to consume ecstasy. An independent frequency-test demonstrated that there was significant age difference between ecstasy users and non-users.
Regression Analyses
Hierarchical regression analysis was conducted to evaluate the influence of rash impulsivity on the use of ecstasy by itself (at Step 1), and within the context of reward sensitivity to ecstasy use. (At Step 2). At Step 1, rash impulsivity scores reliably predict change in use of ecstasy, accounting for approximately 22% of variance in the DV; F (1. 941) = 51.00, p < .001. The inclusion of other domains of satisfaction explained an additional 10% variance in the DV; ΔR2 = .025, F Change (2. 025) = 10.69, p <.01.
Personality and its effects to ecstasy users and non-users
A between group one way ANOVA analysis of variance was performed to determine the difference in personality and the impacts it has to non-users and users of ecstasy. Before the testing, the assumption of ANOVA was tested. The observations were independent from one another and the date was free from univariate outliers. The dependent variables were normally distributed, with the omission of negative and positive effects. Though, ANOVA was considered to be larger than the normality since this case sample size was equal across all the cells. The data was found to posses equal variances when independent variables were tested for every dependent variable tested. Most of the variables were linear related and correlated, and those that did not have a significant relationship there was theoretical relationship between the variables. Thus, ANOVA was considered to be the appropriate test to be considered.
Sensitivity to reward, rash impulsivity and negative and positive affects for ecstasy non-users and users were compared. The ANOVA indicated there is no significant univariate effect of personality on ecstasy use, with a possibility of .000. This means that the hypotheses both sensitivity to rewards and rash impulsivity towards both groups. By inspecting the means there is high difference between the two groups. The predictors show that the two differences depict that the participants difference resulted to the big difference in mean hence a multiple comparison test could be done.
T-test and regression analysis
An independent t-test also showed that there was no significant difference in age between ecstasy users and non-users. See table 3 below:
A t-test was undertaken to determine whether level of rash impulsivity differs across our two groups. The correlation between sensitivity to reward and affects towards ecstasy use was not significant. But, it has been noted that sensitivity to reward describes 1.6% of the variance in the positivity towards use of ecstasy to enhance and maintain social cohesion. On the other hand, rash impulsivity and drive to use to reduce the effects of ecstasy use was correlated, mediation analysis was conducted. Multiple regressions were used to evaluate the relationship between rash impulsivity to both users and non-users of ecstasy. The assumptions of multiple regressions were conducted before the completion of all the other tests.  All the observations were considered to be independent of one another. The Levene's Test for equal variance yields a p-value of .000. The means that the difference between the variance is statistically significant. The p-value .113, more than 0.05 indicates that there is no difference between the two groups towards rash impulsivity. The 95% confidence interval for the difference between two means is (-1.871, .19842). The other t-test was undertaken to determine whether level of sensitivity to reward differs across our two groups-users and non-users. The p-value was also .000 meaning that there was no difference between the two group with respect to their level of sensitivity to reward. The 95% confidence interval for the difference between two means is (-2.5871, .25). when testing the hypotheses: users and non-users of ecstasy differ in their level of rash impulsivity has a p-value of less that 0.05 it is .000. this means that the hypothesis is a null hypothesis. Then the hypothesis does not stand. At a level p=0.05 significance level, there exist no evidence that concludes users and non-users of ecstasy differ in their level of rash impulsivity. Other the other hand users and non-users of ecstasy differ in their level of sensitivity to reward hold evidence to state that the hypothesis is true that the two groups differ in their levels of sensitivity towards ecstasy use with a p-value of 0.015 value > 0.05. with value of + 0.440 and + 0.152 there is a linear relationship between rash impulsivity, sensitivity to rewards and users and non-users of ecstasy. See table 4 below;
The correlation coefficient of .469a suggests that sensitivity to rewards and rash impulsivity have a linear relationship to ecstasy use. See table 6 below:
            Discussion
The study determined the relationship the use of ecstasy use and impulsivity. Purposely, the role of reward sensitivity and rash impulsivity in understanding the use of ecstasy was investigated using Loxton's and Dawe two facet model of impulsivity (Dawe, Gullo,  & Loxton, 2004). In addition the study also used Gray's model sensitivity to reward in limiting the use of ecstasy use. The intention of the research was to establish the incorporated model of why individuals take ecstasy by investigating the relation between the conceptualization of sensitivity to reward and impulsivity (Torrubia et al. 2001). As hypothesized, the number of ecstasy users was higher as compared to the number of non-users in reward sensitivity and rash impulsivity. Sensitivity reward was not linked to positive effects as expected, relatively results depicts that reward sensitivity had more close and linear relationship with the use of ecstasy. Results supported that rash impulsivity was positively connected with negative affect to the use of ecstasy.
Rash impulsivity
As consistent and expected with several literature, when using control groups it is identified that ecstasy users report high rash impulsivity than non-users. Findings offer support to the above theoretical view that ecstasy users are more likely to act spontaneously, display disinhibition behaviour, hastily and other acts without consideration of potential consequences. Reach has also shown that ecstasy users are always aware of the potential harm of taking this drug. This propensity to act without considering the after-effects clearly points out why some individuals take ecstasy in light of clear negative sequelae (Butler & Montgomery, 2004). The study points out that Australian ecstasy user are similar to the others studied internationally. Though there was only one study that indicates rash impulsivity, but this study on Brisbane rave participants found no difference in impulsivity between non-users and ecstasy users.
Nevertheless, it was suggested that reward sensitivity persons may use ecstasy for riotous reasons as the individuals are more responsive to the positive components of taking the drug. This theory stills hold some truth as reward sensitivity individuals use ecstasy to main the nature of their social cohesion. Thus, it is suggested that ecstasy users are more sensitive to the rewards that are related to a stronger social network. It is expected that ecstasy users think that taking the drug will increase their cohesion with peers. Contrary, it has been reported that ecstasy users experience subacute impacts such as sadness, unhappiness and boredom after the administration of the drug (Topp et al. 1999).
It is shocking to consider the effects of the cyclic nature of the two-way model. It is suggested that rash impulsivity servers and maintains to support the first approach and growth of the use of ecstasy for some individuals. Some rash impulsive individuals take ecstasy as a reduction of negative effects; this makes it possible to conclude that this behaviour may support the appetitive to take the drug. In line with other suggestions from researchers, this model is there to offer some suggestions as to why some individual have to continue with the behaviour just after taking ecstasy even once.
The investigation was able to identify two different models of ecstasy drive. It seems that those who have more reward sensitivity are more likely to be lured by positive social sides linked with ecstasy use. On the other hand, it seems that rash sensitivity individuals are stimulated by the expectation that the drug will aid them in relief of other negative emotions and effects which may rise due to rash impulsivity.
There are several constraints that have limited the exploitation of findings from the present study. Since the drug was obtained using retrospectively the estimates for prior ecstasy use may be inaccurate. Another limitation is that most of the MDMA tablets contain other substance hence hard to evaluate the affects of the drugs. Future research may handle the limitations by developing valid and reliable drug history questionnaires since it may help in replication of results and eliminate some of the affects of estimation of prior drug use.
References
Butler, G.K.L., & Montgomery, A.M.J. (2004). Impulsivity, risk taking and recreational    'Ecstasy' (MDMA) use. Drug and alcohol dependence, 76, 55-62.
Cooper, A., & Gomez, R. (2008). The development of a short form of the Sensitivity to                            Punishment and Sensitivity to Reward Questionnaire. Journal of Individual                           Differences, 29, 90-104.
Dawe, S., Gullo, M.J., & Loxton, N.J. (2004). Reward drive and rash impulsiveness as dimensions of impulsivity: Implications for substance misuse. Addictive                                             Behaviours, 29, 1389-1405.
Degenhardt, L., Barker, B., & Topp, L. (2004). Patterns of ecstasy use in Australia:                                   Findings from a national household survey. Addiction, 99, 187- 195.
Eysenck, S.B.G., Pearson, P.R., Easting, G., Allsopp, J.F. (1985). Age norms for                                  Impulsiveness, Venturesomeness and empathy in adults. Personality and                                        Individual Differences, 6,613-619.
Parrott, A.C., Sisk, E., & Turner, J.J.D. (2000). Psychobiological problems in heavy                                   'Ecstasy' (MDMA) polydrug users. Drug and Alcohol Dependence, 60, 105-111.
Topp, L., Hando, J., Dillon, P., Roche, A., & Solowij, N. (1999). Ecstasy use in     Australia: patterns of use and associated harm. Drug and Alcohol Dependence,      55, 105–115.
Torrubia, R., Ávila, C., Moltó, J., & Caseras, X. (2001). The Sensitivity to Punishment and Sensitivity to Reward Questionnaire (SPSRQ) as a measure of Gray's anxiety and impulsivity dimensions. Personality and Individual Differences, 31, 837-862.
---
Are you busy and do not have time to handle your assignment? Are you scared that your paper will not make the grade? Do you have responsibilities that may hinder you from turning in your assignment on time? Are you tired and can barely handle your assignment? Are your grades inconsistent?
Whichever your reason is, it is valid! You can get professional academic help from our service at affordable rates. We have a team of professional academic writers who can handle all your assignments.
Plagiarism free papers
Timely delivery
Any deadline
Skilled, Experienced Native English Writers
Subject-relevant academic writer
Adherence to paper instructions
Ability to tackle bulk assignments
Reasonable prices
24/7 Customer Support
Get superb grades consistently
Online Academic Help With Different Subjects
Literature
Students barely have time to read. We got you! Have your literature essay or book review written without having the hassle of reading the book. You can get your literature paper custom-written for you by our literature specialists.
Finance
Do you struggle with finance? No need to torture yourself if finance is not your cup of tea. You can order your finance paper from our academic writing service and get 100% original work from competent finance experts.
Computer science
Computer science is a tough subject. Fortunately, our computer science experts are up to the match. No need to stress and have sleepless nights. Our academic writers will tackle all your computer science assignments and deliver them on time. Let us handle all your python, java, ruby, JavaScript, php , C+ assignments!
Psychology
While psychology may be an interesting subject, you may lack sufficient time to handle your assignments. Don't despair; by using our academic writing service, you can be assured of perfect grades. Moreover, your grades will be consistent.
Engineering
Engineering is quite a demanding subject. Students face a lot of pressure and barely have enough time to do what they love to do. Our academic writing service got you covered! Our engineering specialists follow the paper instructions and ensure timely delivery of the paper.
Nursing
In the nursing course, you may have difficulties with literature reviews, annotated bibliographies, critical essays, and other assignments. Our nursing assignment writers will offer you professional nursing paper help at low prices.
Sociology
Truth be told, sociology papers can be quite exhausting. Our academic writing service relieves you of fatigue, pressure, and stress. You can relax and have peace of mind as our academic writers handle your sociology assignment.
Business
We take pride in having some of the best business writers in the industry. Our business writers have a lot of experience in the field. They are reliable, and you can be assured of a high-grade paper. They are able to handle business papers of any subject, length, deadline, and difficulty!
Statistics
We boast of having some of the most experienced statistics experts in the industry. Our statistics experts have diverse skills, expertise, and knowledge to handle any kind of assignment. They have access to all kinds of software to get your assignment done.
Law
Writing a law essay may prove to be an insurmountable obstacle, especially when you need to know the peculiarities of the legislative framework. Take advantage of our top-notch law specialists and get superb grades and 100% satisfaction.
What discipline/subjects do you deal in?
We have highlighted some of the most popular subjects we handle above. Those are just a tip of the iceberg. We deal in all academic disciplines since our writers are as diverse. They have been drawn from across all disciplines, and orders are assigned to those writers believed to be the best in the field. In a nutshell, there is no task we cannot handle; all you need to do is place your order with us. As long as your instructions are clear, just trust we shall deliver irrespective of the discipline.
Are your writers competent enough to handle my paper?
Our essay writers are graduates with bachelor's, masters, Ph.D., and doctorate degrees in various subjects. The minimum requirement to be an essay writer with our essay writing service is to have a college degree. All our academic writers have a minimum of two years of academic writing. We have a stringent recruitment process to ensure that we get only the most competent essay writers in the industry. We also ensure that the writers are handsomely compensated for their value. The majority of our writers are native English speakers. As such, the fluency of language and grammar is impeccable.
What if I don't like the paper?
There is a very low likelihood that you won't like the paper.
Reasons being:
When assigning your order, we match the paper's discipline with the writer's field/specialization. Since all our writers are graduates, we match the paper's subject with the field the writer studied. For instance, if it's a nursing paper, only a nursing graduate and writer will handle it. Furthermore, all our writers have academic writing experience and top-notch research skills.
We have a quality assurance that reviews the paper before it gets to you. As such, we ensure that you get a paper that meets the required standard and will most definitely make the grade.
In the event that you don't like your paper:
The writer will revise the paper up to your pleasing. You have unlimited revisions. You simply need to highlight what specifically you don't like about the paper, and the writer will make the amendments. The paper will be revised until you are satisfied. Revisions are free of charge
We will have a different writer write the paper from scratch.
Last resort, if the above does not work, we will refund your money.
Will the professor find out I didn't write the paper myself?
Not at all. All papers are written from scratch. There is no way your tutor or instructor will realize that you did not write the paper yourself. In fact, we recommend using our assignment help services for consistent results.
What if the paper is plagiarized?
We check all papers for plagiarism before we submit them. We use powerful plagiarism checking software such as SafeAssign, LopesWrite, and Turnitin. We also upload the plagiarism report so that you can review it. We understand that plagiarism is academic suicide. We would not take the risk of submitting plagiarized work and jeopardize your academic journey. Furthermore, we do not sell or use prewritten papers, and each paper is written from scratch.
When will I get my paper?
You determine when you get the paper by setting the deadline when placing the order. All papers are delivered within the deadline. We are well aware that we operate in a time-sensitive industry. As such, we have laid out strategies to ensure that the client receives the paper on time and they never miss the deadline. We understand that papers that are submitted late have some points deducted. We do not want you to miss any points due to late submission. We work on beating deadlines by huge margins in order to ensure that you have ample time to review the paper before you submit it.
Will anyone find out that I used your services?
We have a privacy and confidentiality policy that guides our work. We NEVER share any customer information with third parties. Noone will ever know that you used our assignment help services. It's only between you and us. We are bound by our policies to protect the customer's identity and information. All your information, such as your names, phone number, email, order information, and so on, are protected. We have robust security systems that ensure that your data is protected. Hacking our systems is close to impossible, and it has never happened.
How our Assignment  Help Service Works
You fill all the paper instructions in the order form. Make sure you include all the helpful materials so that our academic writers can deliver the perfect paper. It will also help to eliminate unnecessary revisions.
2.      Pay for the order
Proceed to pay for the paper so that it can be assigned to one of our expert academic writers. The paper subject is matched with the writer's area of specialization.
3.      Track the progress
You communicate with the writer and know about the progress of the paper. The client can ask the writer for drafts of the paper. The client can upload extra material and include additional instructions from the lecturer. Receive a paper.
4.      Download the paper
The paper is sent to your email and uploaded to your personal account. You also get a plagiarism report attached to your paper.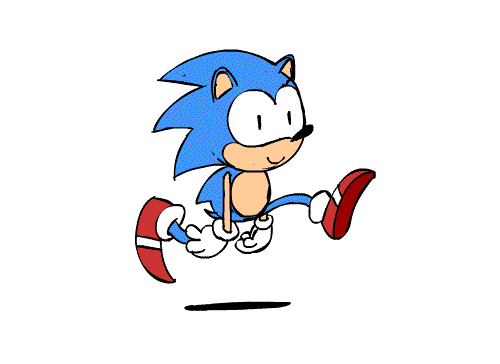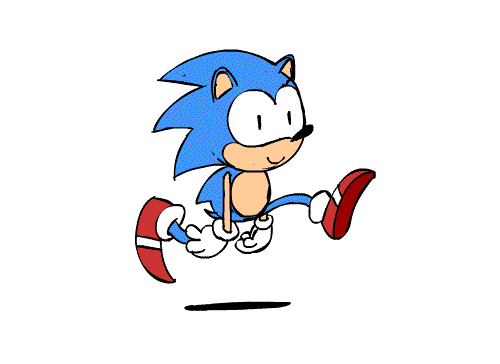 PLACE THIS ORDER OR A SIMILAR ORDER WITH US TODAY AND GET A PERFECT SCORE!!!
---