Alcoa Company Analysis
Company Description
Don't use plagiarized sources. Get Your Custom Essay on
Production of alumina and coordination of supply chains
Just from $9/Page
Alcoa is one of the global leaders in the production of alumina, aluminum and the coordination of supply chains specifically for the natural materials used for creating these products. The company's center of operations is located in Pittsburg, PA employing 129,000 people in over 350 operating locations in 42 countries.
Raw material prices are critical to the present and future profitability of Alcoa, and as such company concentrates its operations throughout the entire value chain of the products it produces. Vertically integrated in the areas of bauxite mining, alumina refining and aluminum smelting, Alcoa creates efficiencies in its value chains by taking a global portfolio approach to managing raw materials. Alcoa is known throughout the metals and aluminum industry as having best practices in sourcing, supply chain management, and lean manufacturing. The company sells its products into the aerospace, automotive, construction and packaging industries. In addition to these market segments, Alcoa also completes in the closures, fastening systems, precision castings, and electronics and electrical distribution systems for automobiles, specifically in-vehicle electrical systems. While Alcoa has gone through a series of reorganizations to become more centered on its core markets, the current six divisions are organized to take advantage of the company's depth of value chain expertise. These divisions include alumina, engineered solutions, extruded and end products, flat-rolled products, primary metals, and packaging and consumer markets.
This last business division is what many consumers know the company from, given the branding of Reynolds Wrap, Diamond, Alcoa wheels, and Cut-Rite wax paper.
Company Analysis
Included in this analysis of Alcoa is an overview of their latest reported financial results, in addition to a SWOT Analysis (Strengths Weaknesses Opportunities & Threats) analysis of the company.
What is central to the growth of the Alcoa is their focus on an integrated value chain, with heavy emphasis on their supply chains and the role of multiple sourcing. Figure 1 shows an analysis of Alcoa's value chain and the integrative aspects to its supply chain. The source for Figure 1 is 4Q06 Analyst Presentation (2006).
Figure 1:
Alcoa's Value Chain encompasses its core businesses
What follows is an analysis of each of the company's business segments:
Alumina: This is one of the more volatile areas of Alcoa's business, as it is heavily influenced by the pricing and sourcing of bauxite and other key raw materials. The company has chosen a vertical integration strategy to overcome the significant fluctuations in raw materials prices in this market. In the latest financial period of results available, this division generated After Tax Operating Income (ATOI) $259MM in Q4'06 vs. $271MM in Q3'06 and $183MM in Q4'05. The yr/yr increase is due to higher alumina prices. The Australian Export Price (AEP), which is the benchmark for alumina pricing, was $300 / metric ton (mt) in Q3'06, down from $309/mt in Q2'06 and up from $249/mt in Q3'05. (the AEP is the average price realization from all alumina exported from Australia) 4Q06 Analyst Presentation (2006). Clearly the sizable year-over-year rise in the AEP price is a large factor driving profitability. Alumina production was down 3% to 3.79 mmt in Q4 with the continued Pinjarra ramp-up offset by a power outage in Pinjarra and lower output at Pt. Comfort. For the year, production reached a record 15.1 mmt. Costs were about $10/mt higher than was estimated. Costs were hurt by a stronger Australian dollar, which was down 1% sequentially and 3% year over year.
Primary Metals. – This business segment of Alcoa generated After Tax Operating Income (ATOI) $480MM in Q4'06 vs. $346MM in Q2'06 and $242MM in Q4'05. This segment is benefiting year-over-year from rising aluminum prices and higher production offset by start-up costs at the new state-of-the-art smelter in Iceland and higher carbon and pitch costs that affect production costs. This specific operation of Alcoa is also heavily influenced by aluminum prices, and performance in this specific segment will also be heavily influenced by the efficiency of their supply chain.
Flat-rolled Products – After Tax Operating Income (ATOI) was $2,127MM in Q4'06, above last quarter's sales of $2,115MM and higher than $1,739MM in Q4'05. Shipments were 564 (kore metric tons) kmt in Q4'06 vs. 568 kmt in Q3'06 and 544 kmt in Q4'05. ATOI was $62MM in Q4'06 (our estimate of $41MM) vs. $48MM in Q3'06 and $62MM in Q4'05. The company's Kitts Green and Bohai mills were back at more normal operating levels in Q4 after unexpected outage in Q3. This helped offset typical seasonal weakness and shutdown costs at the Swansea mill. Strength in the aerospace market also helped the segment and going into 2007, Alcoa will continue to gain significant revenue from this market. Commercial trucks in the U.S. should be down sharply (possibly 40%) and the U.S. automotive market should be lackluster given forecasts Alcoa has received from companies in this segment. Also, the largest product in this segment is can sheet, which is a steadier market that should be up about 1% in '07.
Extruded and End Products – This is one of the more difficult business units for Alcoa to consistently generate a profit in as their soft alloy business can be one of the most cost-sensitive and most highly affected by fluctuations in materials costs. Losses due to raw material costs in the recent quarters, specifically in Q3 for example, are being offset by growth in the aerospace portions of their business. Revenue was $1,070MM in Q4'06 vs. $1,146MM in Q3'06 and $892MM in Q4'05. Shipments were 203 kmt in Q4'06 vs. 220 kmt in Q3'06 and 204 kmt in Q4'05. Correspondingly, After Tax Operating Income was $27MM in Q4'06 vs. $16MM in Q3'06 and ($2MM) in Q4'05.
Engineered Solutions – as with many other areas of Alcoa's business, this segment also enjoyed significant growth due to the increasing strength of the company overall in Aerospace. The reductions in orders throughout truck and bus segments were offset by the higher margin opportunities in special projects with aerospace manufacturers. The focus Revenue was $1,346MM in Q4'06 vs. $1,345MM in Q3'06 and $1,271MM in Q4'05. Shipments were 30 kmt in Q4'06 vs. 34 kmt in Q3'06 and 34 kmt in Q4'05. ATOI was $73MMin Q4'06 vs. $75MM in Q3'06 and $47MM in Q4'05.
Packaging and Consumer – the most troubled financially of all segments within Alcoa primarily in the plastic packaging product lines, it is clearly a possibility that Alcoa will either sell this entire division or at the very least, its IVEX assets. The overall growth of this division however has been impressive. Revenue was $837MM in Q4'06 vs. $815MM in Q3'06 and $798MM in Q4'05. Shipments were 46 kmt in Q4'06 vs. 39 kmt in Q3'06 and 40 kmt in Q4'05. ATOI was $26MM in Q4'06 vs. $24MM in Q3'06, and $20MM in Q4'05. Consumer products (ex. Reynolds Wrap) were stronger than expected. However, it appears that plastic packaging (like the IVEX assets) were worse than expected 4Q06 Analyst Presentation (2006). Looking forward, there are going to be significant problems with Reynolds Food Packaging, which includes the IVEX assets, due to resin costs and likely structural problems.
SWOT Analysis
Alcoa's business units are all being positively influenced by the growth of spending in aerospace and the specific alloys, resins and the need for customized engineering projects specifically focused on unique design and engineering requirements. The following is a SWOT Analysis of the company's entire set of operations.
Strengths
Strong vertical integration – as is evidenced by the graphic at the beginning of this report, Alcoa has a solid grasp on its supply chains, their integrations across business units and the need to vertically integrate raw materials sourcing that has wide fluctuations in their pricing.
Diversity of Market focus – Alcoa has a leadership position in several key market segments including aerospace, automotive, industrial products, both consumer and commercial packaging, building and construction, and in the consumer packaging segment as well. Nearly 25% of total revenues come from the consumer packaging segment, which is profitable in core areas of Reynolds's Wrap, yet struggling in the IVEX product line area, Desjardins Materials Conference (2006).
The company's leadership in flat-rolled products and primary metals businesses continues – Flat-rolled products are the company's largest and fastest growing division, expecting to achieve 19% CAGR through 2010. The focus on primary metals, also expected to be a significant revenue growth potential for the company, is also contributing to the combined 44% of revenue contributions both divisions make to the company.
Weaknesses
Cash flow from operations is getting squeezed – Alcoa is being plagued with a rapidly declining cash flow in recent years, driven primarily through a series of acquisitions where the company chose to pay cash rather than dilute its stock, and also with a run-up of inventories in the last three years.
Sluggish financial performance – the company lags behind its closest competitors on key financial ratio performance, and in addition struggles with increasing gross margins while at the same time maintaining profitability. Despite revenue growth, the company has not been able to generate higher gross margins.
Anemic returns on capital and fixed assets – the financial ratio analysis later in this paper makes this point very clear; the company is struggling to gain higher levels of asset utilization and therefore increase gross margins and profitability.
Opportunities
Aerospace growth will significantly grow Alcoa's business – Despite the many problems in the areas of asset utilization and profitability, the company is well positioned to take advantage of the growing demand for their core products, services, and programs oriented to the aerospace industry.
Growth of the global construction industry – This is also a significant opportunity for Alcoa to continue to grow all its core businesses through demand for construction products in the most rapidly growing industrialized economies globally. This includes the growth in construction throughout China, India and throughout the Pacific Rim 4Q06 Analyst Presentation (2006).
Threats
Automotive and truck growth continues to stall – This is impacting each business unit of Alcoa today, specifically the rolled steel products and the engineering services divisions. It is anticipated that Alcoa will continue to move away from this sector and concentrate more on aerospace demand and projects according to Investor Analyst Day (2006).
Tightening of environmental regulations globally – This is also forcing a higher level of costs on all phases of the Alcoa value chain and also increasing the costs of mining bauxite and obtaining other raw materials.
Increasing energy prices globally – the rising cost of electricity has a direct impact on above-the-line business profitability, and is 25% of the cost of aluminum products, in general, for the last three years. Energy costs will be a significant factor the company will have to compensate for going into the future.
Industry Analysis
As one of the most pervasively used metals in global production, aluminums' influence on many industries is central to their abilities to compete. As a result, aluminum is a staple for the many of the most advanced industries including aerospace, automotive manufacturing, and many other segments. Figure 2 defines the use segments for aluminum products per the International Aluminum Institute.
Figure 2: End Uses of Aluminum
Aluminum is considered a premium metal due to its weight, corrosion resistance, conductive capabilities, and strength. These factors have made aerospace applications of high interest for the end use of this metal.
Global Aluminum Demand
While the overall growth of aluminum continues to be sluggish at 2.7% per year for the past ten years, many analysts including the International Aluminum Institute expect above-trend global aluminum consumption growth rates of 7% or higher in the 2007-2010 timeframe. This is primarily due to two factors:
The first is due to a lower level of consumption during the early 2000-2002 timeframe and the second is the expectation of higher consumption rates in emerging regions of the world including China.
Aerospace, transportation, packaging, construction, power lines, and consumer durables are all factors that are significantly driving the demand for aluminum both domestically and globally. The aluminum sector is cyclical; one of its key bellwethers is the trend in industrial production. The correlation between western world aluminum consumption and industrial production growth has been 65-70% over the past 40 years.
Alcoa Financial Analysis
Despite the slow-down in key segments including consumer plastics and automotive, top-line revenue growth continues strong for Alcoa, as is shown in the Annual Income Statement Analysis, shown below SEC Filing (2006).
Alcoa Annual Income Statement Analysis
Sales
Cost of goods sold
Selling, general administrative & other exps
Research & development expenses
Provision for depreciation
Restructuring & other charges
Impairment of goodwill
Special items
Interest expense
Equity income
Interest income
Foreign currency gains (losses)
Net income (loss)
Total number of employees
Number of common stockholders
The growth of engineering services is a direct result of the company's success in selling into the aerospace market, including the development of customized products and alloys aimed at the unmet and emerging needs of this sector. The growth of Australian sales has been a significant driver of overall revenue growth, accentuated by the exchange rate fluctuations favoring the American dollar of the Australian currencies.
The following analysis of Alcoa Business Segments shows the distribution of income by business sector:
Alcoa Business Segment Analysis
Business Segments
Primary Metals
Flat-Rolled Products
Engineered Solutions
Packaging & Consumer
Alumina
Extruded & End Products
Alumina & Chemicals
Geographic Analysis
Australia
Spain
United Kingdom
Brazil
Germany
Hungary
Finally, a comparison of financial ratios shows the strength of the company in the core areas of Return on Equity and corresponding rise in Return on Investment. What is troubling however the lack of strength is in Return on Assets which despite a significant rise in revenues is still at 5.81%, well under industry average. In addition, gross margins are relatively flat compared to overall revenue growth and the operating margin, while spiking in the latest year, has for the most part been relatively flat. The company has also stayed focus on the financing through organic revenue growth, and as a result their debt is staying constant relative to other factors. Sourcing for this information is from SEC documents SEC Filing (2004), SEC Filing (2005) and SEC Filing (2006).
Alcoa Financial Ratio Analysis
Profitability Ratios
Return on Equity (%)
Return on Assets (%)
Return on Investment
Gross Margin
EBITDA of Revenue (%)
Operating Margin (%)
Pre-Tax Margin
Net Profit Margin (%)
Effective Tax Rate (%)
Liquidity Indicators
Quick Ratio
Current Ratio
Working Capital/Total Assets
Debt Management
Current Liabilities/Equity
Total Debt to Equity
Long-Term Debt to Assets
Asset Management
Revenues/Total Assets
Revenues/Working Capital
Bibliography
Investor Analyst Day (2006) – Introductory remarks to Investment Analysts during June 15, 2006 Alcoa Investor Day.
Accessed from the Internet on February 20, 2007 from location:
http://www.alcoa.com/global/en/investment/pdfs/06_investor_day/1_Muscari_Welcome.pdffrom the location:
http://www.alcoa.com/global/en/investment/investor_day_2006.asp
4Q06 Analyst Presentation (2006) – Presentation by Alcoa Company officials to the investment analyst community. Accessed from the Internet on February 20, 2007 from location:
http://www.sec.gov/Archives/edgar/data/4281/000119312507006132/dex991.htm
Desjardins Materials Conference (2006) – Presented by Alain Belda, Alcoa Chairman and Chief Executive Officer. Accessed from the Internet on February 20, 2007 from location:
http://www.alcoa.com/global/en/investment/pdfs/Desjardins_Conference_4December06.pdf
SEC Filing (2006) – Form 10K Filed with the SEC by Alcoa in 2006: Accessed from the Internet on February 20, 2007 from location:
http://www.sec.gov/Archives/edgar/data/4281/000119312507033124/0001193125-07-033124-index.htm
SEC Filing (2005) – Form 10K Filed with the SEC by Alcoa in 2005: Accessed from the Internet on February 20, 2007 from location:
http://www.sec.gov/Archives/edgar/data/4281/000119312507033124/0001193125-07-033124-index.htm
SEC Filing (2004) – Form 10K Filed with the SEC by Alcoa in 2004: Accessed from the Internet on February 20, 2007 from location:
http://www.sec.gov/Archives/edgar/data/4281/000119312505033143/0001193125-05-033143-index.htm
---
Are you busy and do not have time to handle your assignment? Are you scared that your paper will not make the grade? Do you have responsibilities that may hinder you from turning in your assignment on time? Are you tired and can barely handle your assignment? Are your grades inconsistent?
Whichever your reason is, it is valid! You can get professional academic help from our service at affordable rates. We have a team of professional academic writers who can handle all your assignments.
Plagiarism free papers
Timely delivery
Any deadline
Skilled, Experienced Native English Writers
Subject-relevant academic writer
Adherence to paper instructions
Ability to tackle bulk assignments
Reasonable prices
24/7 Customer Support
Get superb grades consistently
Online Academic Help With Different Subjects
Literature
Students barely have time to read. We got you! Have your literature essay or book review written without having the hassle of reading the book. You can get your literature paper custom-written for you by our literature specialists.
Finance
Do you struggle with finance? No need to torture yourself if finance is not your cup of tea. You can order your finance paper from our academic writing service and get 100% original work from competent finance experts.
Computer science
Computer science is a tough subject. Fortunately, our computer science experts are up to the match. No need to stress and have sleepless nights. Our academic writers will tackle all your computer science assignments and deliver them on time. Let us handle all your python, java, ruby, JavaScript, php , C+ assignments!
Psychology
While psychology may be an interesting subject, you may lack sufficient time to handle your assignments. Don't despair; by using our academic writing service, you can be assured of perfect grades. Moreover, your grades will be consistent.
Engineering
Engineering is quite a demanding subject. Students face a lot of pressure and barely have enough time to do what they love to do. Our academic writing service got you covered! Our engineering specialists follow the paper instructions and ensure timely delivery of the paper.
Nursing
In the nursing course, you may have difficulties with literature reviews, annotated bibliographies, critical essays, and other assignments. Our nursing assignment writers will offer you professional nursing paper help at low prices.
Sociology
Truth be told, sociology papers can be quite exhausting. Our academic writing service relieves you of fatigue, pressure, and stress. You can relax and have peace of mind as our academic writers handle your sociology assignment.
Business
We take pride in having some of the best business writers in the industry. Our business writers have a lot of experience in the field. They are reliable, and you can be assured of a high-grade paper. They are able to handle business papers of any subject, length, deadline, and difficulty!
Statistics
We boast of having some of the most experienced statistics experts in the industry. Our statistics experts have diverse skills, expertise, and knowledge to handle any kind of assignment. They have access to all kinds of software to get your assignment done.
Law
Writing a law essay may prove to be an insurmountable obstacle, especially when you need to know the peculiarities of the legislative framework. Take advantage of our top-notch law specialists and get superb grades and 100% satisfaction.
What discipline/subjects do you deal in?
We have highlighted some of the most popular subjects we handle above. Those are just a tip of the iceberg. We deal in all academic disciplines since our writers are as diverse. They have been drawn from across all disciplines, and orders are assigned to those writers believed to be the best in the field. In a nutshell, there is no task we cannot handle; all you need to do is place your order with us. As long as your instructions are clear, just trust we shall deliver irrespective of the discipline.
Are your writers competent enough to handle my paper?
Our essay writers are graduates with bachelor's, masters, Ph.D., and doctorate degrees in various subjects. The minimum requirement to be an essay writer with our essay writing service is to have a college degree. All our academic writers have a minimum of two years of academic writing. We have a stringent recruitment process to ensure that we get only the most competent essay writers in the industry. We also ensure that the writers are handsomely compensated for their value. The majority of our writers are native English speakers. As such, the fluency of language and grammar is impeccable.
What if I don't like the paper?
There is a very low likelihood that you won't like the paper.
Reasons being:
When assigning your order, we match the paper's discipline with the writer's field/specialization. Since all our writers are graduates, we match the paper's subject with the field the writer studied. For instance, if it's a nursing paper, only a nursing graduate and writer will handle it. Furthermore, all our writers have academic writing experience and top-notch research skills.
We have a quality assurance that reviews the paper before it gets to you. As such, we ensure that you get a paper that meets the required standard and will most definitely make the grade.
In the event that you don't like your paper:
The writer will revise the paper up to your pleasing. You have unlimited revisions. You simply need to highlight what specifically you don't like about the paper, and the writer will make the amendments. The paper will be revised until you are satisfied. Revisions are free of charge
We will have a different writer write the paper from scratch.
Last resort, if the above does not work, we will refund your money.
Will the professor find out I didn't write the paper myself?
Not at all. All papers are written from scratch. There is no way your tutor or instructor will realize that you did not write the paper yourself. In fact, we recommend using our assignment help services for consistent results.
What if the paper is plagiarized?
We check all papers for plagiarism before we submit them. We use powerful plagiarism checking software such as SafeAssign, LopesWrite, and Turnitin. We also upload the plagiarism report so that you can review it. We understand that plagiarism is academic suicide. We would not take the risk of submitting plagiarized work and jeopardize your academic journey. Furthermore, we do not sell or use prewritten papers, and each paper is written from scratch.
When will I get my paper?
You determine when you get the paper by setting the deadline when placing the order. All papers are delivered within the deadline. We are well aware that we operate in a time-sensitive industry. As such, we have laid out strategies to ensure that the client receives the paper on time and they never miss the deadline. We understand that papers that are submitted late have some points deducted. We do not want you to miss any points due to late submission. We work on beating deadlines by huge margins in order to ensure that you have ample time to review the paper before you submit it.
Will anyone find out that I used your services?
We have a privacy and confidentiality policy that guides our work. We NEVER share any customer information with third parties. Noone will ever know that you used our assignment help services. It's only between you and us. We are bound by our policies to protect the customer's identity and information. All your information, such as your names, phone number, email, order information, and so on, are protected. We have robust security systems that ensure that your data is protected. Hacking our systems is close to impossible, and it has never happened.
How our Assignment  Help Service Works
You fill all the paper instructions in the order form. Make sure you include all the helpful materials so that our academic writers can deliver the perfect paper. It will also help to eliminate unnecessary revisions.
2.      Pay for the order
Proceed to pay for the paper so that it can be assigned to one of our expert academic writers. The paper subject is matched with the writer's area of specialization.
3.      Track the progress
You communicate with the writer and know about the progress of the paper. The client can ask the writer for drafts of the paper. The client can upload extra material and include additional instructions from the lecturer. Receive a paper.
4.      Download the paper
The paper is sent to your email and uploaded to your personal account. You also get a plagiarism report attached to your paper.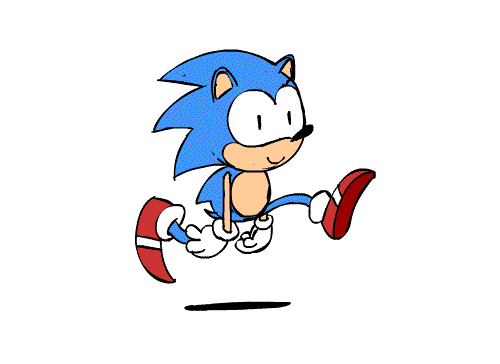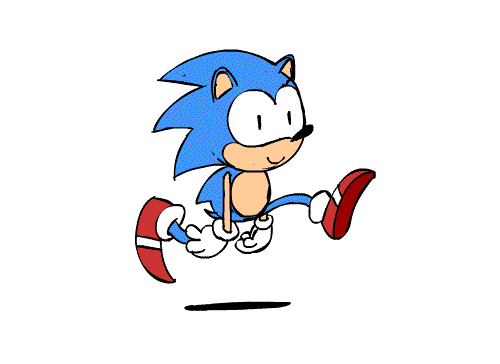 PLACE THIS ORDER OR A SIMILAR ORDER WITH US TODAY AND GET A PERFECT SCORE!!!
---