Drug Enforcement Strategies
There are several different tactics that Police Drug enforcement Divisions use to reduce supplies of drugs on the streets. Five strategies are listed below. The writer will use the Orlando, Florida Police Department as an example of how a typical Police Drug Enforcement Division goes about utilizing all of these strategies. Then a strategy will be chosen that, in the writer's estimation, works best to get rid of drug use, and how, if the writer were chief of police, the writer would handle the drug problem. The first four strategies described below fall into the categories of Supply Reduction. The final one, Education, falls into the category of Demand Reduction.
Don't use plagiarized sources. Get Your Custom Essay on
Police Drug enforcement Divisions Review
Just from $9/Page
For Drug Enforcement, all local departments work with and receive some funding from State Police and the United States Drug Enforcement Administration (DEA). The DEA works with local, county, and state law enforcement authorities to address drug problems on the state and national level. On a national level the DEA develops intelligence on drug production and distribution. The agency also helps investigate and dismantle larger drug distribution and-drug-making or cultivation operations in multi-state distribution rings.
This year, in Congressional Testimony, the DEA spokesperson declared that the DEA was dedicated to their critical state and local partners and helped train and mobilize officers for drug enforcement:
In FY 2005, DEA led 217 State and Local Task Forces, with an on board strength of 2,096 Task Force Officers and 1,253 DEA Special Agents. We also have provided drug enforcement training to 41,000 state and local police officers in FY 2005. DEA's Jetway Program, which instructs state and local law enforcement officers how to address interdiction issues in airports, bus and train stations, and hotel/motel environments, conducted nine schools in cities across the country during FY 2005. Our Pipeline/Convoy Program, which teaches highway patrol officers how to address commercial and passenger vehicle interdiction issues, conducted 16 seminars in FY 2005. These two important programs trained a total of more than 3,000 officers. DEA has trained drug unit commanders, DEA and other federal, state and local law enforcement intelligence analysts, and international narcotics leaders. Furthermore, we trained 1,100 police officers in the enforcement areas of clandestine labs and diversion. (Tandy 2006)
The First Strategy (Buy-Bust)
The first strategy is the buy and bust strategy. Undercover officers purchase drugs and then arrest the dealers. The Orlando Police Department Drug Enforcement Division has buy-bust and reverse operations and surveillance operations. Officers assigned to the Uniform Drug Unit also receive regular training in commonly used tactics such as dynamic vehicle takedowns and search warrant service (Drug 2006).
The Second Strategy (Trading Up)
The second, related, strategy is to attempt to disrupt the drug syndicate by "trading up." The officers arrest low level dealers and offer leniency in return for information about higher level dealers.
The Orlando, Florida Street Crimes Unit consists of one sergeant and four detectives. The Street Crimes Unit is responsible for enforcing laws regarding street level prostitution, escorts, and exposure/lewdness. This unit addresses all vice complaints and assists other local and state agencies in a cooperative effort to improve the quality of life in Orlando communities, including drug-related incidents. Drugs and prostitution often go hand-in-hand and the users and pushers of drugs are often found on the streets alongside prostitutes.
The goals of the Street Crimes Unit are to reduce open street prostitution in identified areas, reduce open exposures/lewd acts in identified areas, reduce the demand for prostitutes by eliminating "Johns," utilizing reverse sting operations, reduce Escort Services in identified areas, and as a result, to reduce open street drug sales using undercover detectives in identified areas. This unit acts to restore and maintain order within the community through aggressive enforcement of the local and state laws pertaining to prostitution, lewd acts, and drug sales (Drug 2006).
The Third Strategy (Long-term undercover work assisted by uniformed enforcement)
The third strategy is to penetrate the drug syndicate through long-term undercover work.
The Orlando Police Department Drug Enforcement Division uses long-term undercover agents. This division is commanded by a Police Captain, and there are two investigative sections. These sections are the Uniform Drug Enforcement Section, and the Undercover Drug Investigation Section. Each section consists of specialized units that investigate crimes related to their specialty. The Uniformed Drug Enforcement Unit consists of one sergeant and ten officers. The Uniform Drug Enforcement Unit concept was formed to work problem drug areas in uniform and to provide uniformed assistance to the undercover drug detectives. The goals of the Uniform Drug Enforcement Unit are to reduce open street drug sales in identified areas, address all assigned citizen drug complaints, provide uniformed assistance to undercover detectives in making arrests and executing search warrants, and to restore and maintain order within the community through aggressive enforcement of the various state and local laws
The Orlando Undercover Drug Unit consists of one sergeant and nine detectives. This unit is responsible for street-level, and mid to upper-level drug investigation. The Undercover Drug Unit addresses all narcotics complaints and assists other local, state, and federal law enforcement agencies in a cooperative effort to improve the quality of life in Orlando's communities. The goals of the Undercover Drug Unit are to identify and apprehend drug dealers through various undercover investigative techniques. The Undercover Drug Unit is able to achieve these goals utilizing a number of intelligence and enforcement strategies including working with the community and schools to arrest and prosecute those individuals involved in illicit drug enterprises. In order to achieve these goals, members of the Street Crimes Unit use various law enforcement techniques such as undercover operations, reverse stings, and surveillance. The Street Crimes Unit has also created a website: "Busted" to assist in the enforcement strategies. The creation of the City's "Busted" website has proven to be a valuable tool in reducing crime. Citizens can access this website and view photos of persons arrested in their community. This not only informs the citizens that the area is being actively worked, but also affords them the ability to notify the Street Crimes Unit when a repeat offender returns to their neighborhood (Drug 2006).
The Orlando, Florida Street Crimes Unit has also implemented a "Vice Line," (407) 423-VICE (8423), where individuals may leave anonymous tips on any vice related crimes, or they may leave their name and a number for a detective to call them back.
Fourth Strategy (Crackdown)
The fourth strategy is the drug crackdown, an intensive enforcement effort concentrated in a specific area over a limited period of time.
An example of this is in Orlando, Florida, where the Prescription Fraud Unit consists of one detective and is part of the Drug Enforcement Division Undercover Drug Investigation Section. The Pharmaceutical crimes unit is responsible for the enforcement of laws relating to the abuse and diversion of prescription drugs. The Prescription Fraud Unit concept was formed to combat the overwhelming abuse of prescription drugs throughout the City of Orlando. This unit has developed a website: "Rx Fraud" to assist in the enforcement strategies. The "Rx Fraud" site shows photos of arrestees and is useful for pharmacies and other agencies to identify possible suspects. The goals of the Prescription Fraud Unit are to: Educate and inform the public of this abuse, to inform medical professionals of the abusers, to proactively arrest individuals who "doctor shop" and commit prescription fraud and scams, and to proactively investigate medical professionals who over-prescribe controlled substances (Drug 2006).
Part of the supply reduction efforts might involve finding and destroying methamphetamine (meth) laboratories, where the drug meth is created, usually in someone's home. This is a specialized kind of law enforcement where the responsibilities for investigating, documenting and then cleaning up the sites have fallen on the shoulders of law enforcement officers. The difficult task of cleaning up meth labs falls to "clan lab (clandestine methamphetamine laboratories) certified" officers. These are officers trained to investigate and dismantle every meth lab or meth waste site. (Madigan 2006)
Demand Reduction Strategy (Education)
For Demand Reduction, officers attempt to reduce demand for drugs on the part of potential users. This strategy includes drug education programs, such as D.A.R.E.
In an effort to promote drug abuse awareness in Orlando, FL, members of the Drug Enforcement Division conduct presentations to local businesses, school children, and civic organizations. The presentations are designed to introduce the officers and their respective units' specialized equipment, including Gunny and Buster, their narcotics detecting canines (Drug 2006).
Education involves targeting potential users of drugs. This includes women and children, and not only adolescent males. The cost of drug-related crime and violence exceeds the cost of drug use itself. If much of the funds used to fight the results of drug use on the streets were put into educating the potential users, the problem with drugs might be cut off at its source. If no one used drugs, there would be no drug pushers, gangs or the necessity for police forces dedicated to dealing with the results of drug violence.
A recent study by the National Center on Addiction and Substance Abuse at Columbia University indicates that only 3% of violent criminals in state prisons were under the influence of crack or powder cocaine at the time their crime was committed, and only 1% were under the influence of heroin. In jails, not one of the violent criminals was under the influence of heroin at the time their crime was committed. Twenty-one percent of state inmates incarcerated for violent crime were under the influence of alcohol alone at the time they committed their crime. The number of those under the influence of marijuana alone was too small to be recorded statistically. (National 1998) These facts indicate that it is not the drug users that are committing the crimes, but the people who deal with drugs. If there was no money to be gained from dealing with drugs, these criminals would have to find legitimate jobs and the police would only have to worry about traffic.
The efforts to target youth with drug education in the War on Drugs has fallen far short of its original goals. The ONDCP is budgeting less than 12% of the $100 million it was planning to allocate between 1998 and 2003 for reducing youth drug use. (McCaffrey 1998)
In some cities, such as Syracuse, New York, the proportion of resources dedicated to drug enforcement has been criticized by the city's auditor, who noted in his report to the mayor that drug-related arrests "exceeded arrests for assaults, disturbances, and larcenies combined," and that arrests for marijuana comprised nearly one-third of all drug arrests. In Chicago, similar concerns have been raised by a city police sergeant., Sergeant Thomas Donegan, who noted that the vast majority (over 90%) of marijuana arrests in Chicago were dismissed or dropped, leading him to question why law enforcement agents were dedicating significant resources to pursue marijuana when approximately nine of ten cases will not result in a conviction. Donegan recommended the use of fines rather than arrest for marijuana use, a proposal endorsed by Chicago Mayor Richard M. Daley.
If I Were Chief of Police
The writer believes that the majority of the police efforts in drug enforcement should be focused on education. D.A.R.E., created by former Los Angeles Police Chief, Daryl Gates, is a program employing uniformed police officers to teach drug education to public school children. But even the federal government has found that this program has had very little effect on youth and young adult drug use and that D.A.R.E. students were no less likely to use drugs than students who were not involved with the program. Some have suggested that police departments are not using the best teachers for this kind of education. (Ennett et al. 1994) A uniformed police officer may not be best used as a teacher, when students feel that they are being confronted with the drug issue, rather than being educated. There are other, more effective programs that D.A.R.E. may learn from, as we shall see below. Not only that, but, since studies indicate that, while 50% of all students try an illegal drug before leaving high school, 85% of them try alcohol (Johnston 1996). Perhaps drugs, alcohol and gangs could all be treated in a single education program for the high school student.
One effective educational program that has been used to keep youth from using drugs has been the Big Brother/Big Sister Program. Researchers found that Little Brothers and Little Sisters were 46% less likely to start using illegal drugs and 27% less likely to start drinking. Little Brothers and Little Sisters also did better in school, had better attendance records and felt better about how they would do in school (Tierney 1995). The Big Brother/Big Sister Program uses mentoring and one-on-one activities, pairing up an adult and a low-income child. This writer would require that a good part of each drug enforcement policeman's time would be spent in a mentoring-type program, rather than in a lecture/teaching-type program in the public schools.
Another source for education of young people would be the internet. If a local program could be put on the web, then young people might be enticed to go to it and learn about the bad results of taking drugs. The DEA has done this on a larger scale. They launched a public website (justthinktwice.com) in 2005 that provides information on methamphetamine, prescription drugs, drugged driving, marijuana and drug legalization for young people. Since the site was launched, there has been an average of 200,000 hits per month. Many people have written to the Attorney General of the United States to express how useful they have found this website and pledged to spread the word about it. (Tandy, 2006) A local website could be made to be cool and interactively fascinating for young people. Money spent on this type of program might have the effect of keeping some young people off of drugs, which would help the police department keep more of its funds to spend on more useful activities.
In Baltimore, Maryland, police have dealt with gangs, which have harassed citizens and created drug-related violence. They created a Police Gang Unit, which targeted the gangs' street activities. This did not require a large number of officers, and the unit was incorporated in the Inspectional Services Division, which could absorb this new unit without causing waves in the Police Department structure. They converted ex-gang members to inform and educate others in the police force on how gangs worked. (Burns 2006) This type of activity should also be included in the ideal police force.
Works Cited
Drug Enforcement Division. City of Orlando Police Investigations, Orlando Police Department Website. 6 November, 2006 http://www.cityoforlando.net/police/investigations/ded.htm
Madigan, Lisa, "Strategies for Fighting Meth: Law Enforcement Strategies." Illinois Attorney General. 6 November, 2006 http://www.illinoisattorneygeneral.gov/methnet/fightmeth/law.html#content
National Center on Addition and substance Abuse at Columbia University (CASA) Behind Bars: Substance Abuse and America's Prison Population. New York: Columbia University, 1998.
McCaffrey, Barry R.. The National Drug Control Strategy, 1998: A Ten-Year Plan. Washington, DC: Office of National Drug Control Policy, 1998. p. 58.
Johnston, L., Bachman, J. & O'Malley, P.. National survey results from monitoring the future study, HHS, National Institute on Drug Abuse. 1996.
Ennett, Samuel T., et al. "How Effective is Drug Abuse Resistance Education? A Meta-Analysis of project DARE Outcome Evaluations." American Journal of Public Health. September, 1994.
Tierney, Joseph P., Jean Baldwin Grossman, and Nancy L. Resch.. Making a Difference: An Impact Study of Big Brothers/Big Sisters. Philadelphia, PA: Public/Private Ventures. 49. 1995.
Tandy, Karen P. "Statement before the United States Senate Committee on Appropriations Subcommittee on Commerce, Justice, Science and Related Agencies." DEA Congressional TestimonyDEA Congressional Testimony. 5 April, 2006 http://www.dea.gov/pubs/cngrtest/ct040506.html
King, Ryan S. The War on Marijuana: Transforming the War on Drugs in the 90s. Medscape. BioMed Central Ltd. 2006. http://www.medscape.com/viewarticle/524483_13
Burns, Edward. "Gang- and Drug-Related Homicide: Baltimore's Successful Enforcement Strategy." Bureau of Justice Assistance Bulletin. 2006. http://www.securitymanagement.com/library/Gang_BJA1103.pdf
---
Are you busy and do not have time to handle your assignment? Are you scared that your paper will not make the grade? Do you have responsibilities that may hinder you from turning in your assignment on time? Are you tired and can barely handle your assignment? Are your grades inconsistent?
Whichever your reason is, it is valid! You can get professional academic help from our service at affordable rates. We have a team of professional academic writers who can handle all your assignments.
Plagiarism free papers
Timely delivery
Any deadline
Skilled, Experienced Native English Writers
Subject-relevant academic writer
Adherence to paper instructions
Ability to tackle bulk assignments
Reasonable prices
24/7 Customer Support
Get superb grades consistently
Online Academic Help With Different Subjects
Literature
Students barely have time to read. We got you! Have your literature essay or book review written without having the hassle of reading the book. You can get your literature paper custom-written for you by our literature specialists.
Finance
Do you struggle with finance? No need to torture yourself if finance is not your cup of tea. You can order your finance paper from our academic writing service and get 100% original work from competent finance experts.
Computer science
Computer science is a tough subject. Fortunately, our computer science experts are up to the match. No need to stress and have sleepless nights. Our academic writers will tackle all your computer science assignments and deliver them on time. Let us handle all your python, java, ruby, JavaScript, php , C+ assignments!
Psychology
While psychology may be an interesting subject, you may lack sufficient time to handle your assignments. Don't despair; by using our academic writing service, you can be assured of perfect grades. Moreover, your grades will be consistent.
Engineering
Engineering is quite a demanding subject. Students face a lot of pressure and barely have enough time to do what they love to do. Our academic writing service got you covered! Our engineering specialists follow the paper instructions and ensure timely delivery of the paper.
Nursing
In the nursing course, you may have difficulties with literature reviews, annotated bibliographies, critical essays, and other assignments. Our nursing assignment writers will offer you professional nursing paper help at low prices.
Sociology
Truth be told, sociology papers can be quite exhausting. Our academic writing service relieves you of fatigue, pressure, and stress. You can relax and have peace of mind as our academic writers handle your sociology assignment.
Business
We take pride in having some of the best business writers in the industry. Our business writers have a lot of experience in the field. They are reliable, and you can be assured of a high-grade paper. They are able to handle business papers of any subject, length, deadline, and difficulty!
Statistics
We boast of having some of the most experienced statistics experts in the industry. Our statistics experts have diverse skills, expertise, and knowledge to handle any kind of assignment. They have access to all kinds of software to get your assignment done.
Law
Writing a law essay may prove to be an insurmountable obstacle, especially when you need to know the peculiarities of the legislative framework. Take advantage of our top-notch law specialists and get superb grades and 100% satisfaction.
What discipline/subjects do you deal in?
We have highlighted some of the most popular subjects we handle above. Those are just a tip of the iceberg. We deal in all academic disciplines since our writers are as diverse. They have been drawn from across all disciplines, and orders are assigned to those writers believed to be the best in the field. In a nutshell, there is no task we cannot handle; all you need to do is place your order with us. As long as your instructions are clear, just trust we shall deliver irrespective of the discipline.
Are your writers competent enough to handle my paper?
Our essay writers are graduates with bachelor's, masters, Ph.D., and doctorate degrees in various subjects. The minimum requirement to be an essay writer with our essay writing service is to have a college degree. All our academic writers have a minimum of two years of academic writing. We have a stringent recruitment process to ensure that we get only the most competent essay writers in the industry. We also ensure that the writers are handsomely compensated for their value. The majority of our writers are native English speakers. As such, the fluency of language and grammar is impeccable.
What if I don't like the paper?
There is a very low likelihood that you won't like the paper.
Reasons being:
When assigning your order, we match the paper's discipline with the writer's field/specialization. Since all our writers are graduates, we match the paper's subject with the field the writer studied. For instance, if it's a nursing paper, only a nursing graduate and writer will handle it. Furthermore, all our writers have academic writing experience and top-notch research skills.
We have a quality assurance that reviews the paper before it gets to you. As such, we ensure that you get a paper that meets the required standard and will most definitely make the grade.
In the event that you don't like your paper:
The writer will revise the paper up to your pleasing. You have unlimited revisions. You simply need to highlight what specifically you don't like about the paper, and the writer will make the amendments. The paper will be revised until you are satisfied. Revisions are free of charge
We will have a different writer write the paper from scratch.
Last resort, if the above does not work, we will refund your money.
Will the professor find out I didn't write the paper myself?
Not at all. All papers are written from scratch. There is no way your tutor or instructor will realize that you did not write the paper yourself. In fact, we recommend using our assignment help services for consistent results.
What if the paper is plagiarized?
We check all papers for plagiarism before we submit them. We use powerful plagiarism checking software such as SafeAssign, LopesWrite, and Turnitin. We also upload the plagiarism report so that you can review it. We understand that plagiarism is academic suicide. We would not take the risk of submitting plagiarized work and jeopardize your academic journey. Furthermore, we do not sell or use prewritten papers, and each paper is written from scratch.
When will I get my paper?
You determine when you get the paper by setting the deadline when placing the order. All papers are delivered within the deadline. We are well aware that we operate in a time-sensitive industry. As such, we have laid out strategies to ensure that the client receives the paper on time and they never miss the deadline. We understand that papers that are submitted late have some points deducted. We do not want you to miss any points due to late submission. We work on beating deadlines by huge margins in order to ensure that you have ample time to review the paper before you submit it.
Will anyone find out that I used your services?
We have a privacy and confidentiality policy that guides our work. We NEVER share any customer information with third parties. Noone will ever know that you used our assignment help services. It's only between you and us. We are bound by our policies to protect the customer's identity and information. All your information, such as your names, phone number, email, order information, and so on, are protected. We have robust security systems that ensure that your data is protected. Hacking our systems is close to impossible, and it has never happened.
How our Assignment  Help Service Works
You fill all the paper instructions in the order form. Make sure you include all the helpful materials so that our academic writers can deliver the perfect paper. It will also help to eliminate unnecessary revisions.
2.      Pay for the order
Proceed to pay for the paper so that it can be assigned to one of our expert academic writers. The paper subject is matched with the writer's area of specialization.
3.      Track the progress
You communicate with the writer and know about the progress of the paper. The client can ask the writer for drafts of the paper. The client can upload extra material and include additional instructions from the lecturer. Receive a paper.
4.      Download the paper
The paper is sent to your email and uploaded to your personal account. You also get a plagiarism report attached to your paper.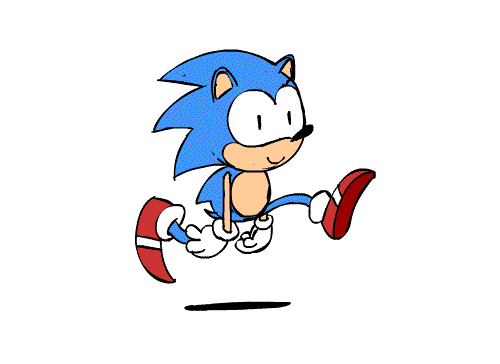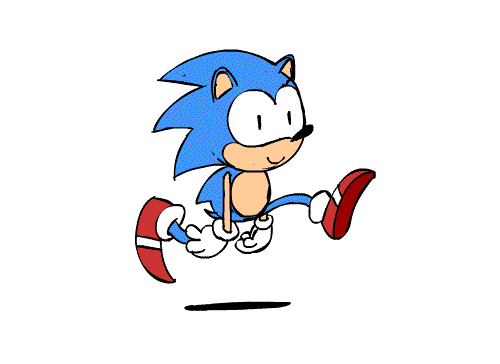 PLACE THIS ORDER OR A SIMILAR ORDER WITH US TODAY AND GET A PERFECT SCORE!!!
---