Table of Contents
Don't use plagiarized sources. Get Your Custom Essay on
Business Planning At Emirates Airlines
Just from $9/Page
The link between Company Plan and Strategic Management 4
Company plan and Organizations: A Natural tie up. 4
Short-Term Business planning. 7
Long-Term Business planning: 7
Business Planning to Entrepreneurs Most Important thing in setting up a Business. 8
Theoretical framework Introduction. 9
The emergence of the business planning. 9
Functions of the Business Planning. 10
Difference between Business Plan and Business Descriptions. 13
Company description
The Emirates Group is a highly profitable business with revenue of approximately US$ 12 billion and more than 40,000 employees. The Group consists of Dnata, the successful Airport Ground Services, and Travel Industry division, Emirates Airline. Emirates Airline is considered one of the most highly regarded Airline companies in Asia and also in the world. The company was established in 1985 with two leased aircraft from a rudimentary airport. Emirates airline flies to more than 100 destinations in over 60 countries and has been essential in establishing Dubai as the Middle East's commercial center and aviation hub. Its fleet is one of the youngest in the skies, with an average age of less than 70 months, and each month it takes delivery of the 158 aircraft it has on order, worth $52 billion at list price.
Image of Emirates Plane
Emirates is the Airbus A380 super jumbo's largest airline customer, with several in the air and more than 50 still to be delivered. Currently, 130 airlines fly into Dubai and more than half the 37 million passengers who traveled through the city in 2008 were carried by Emirates, which has a 10,000-strong cabin crew of more than 120 nationalities who speak 55 different languages between them. Emirates are wholly-owned by the Government of Dubai, but the airline is run on a commercial basis and receives no financial support or protection. Competing against established giants of aviation allowed operating under the government's unconditional open skies policy in Dubai, Emirates has thrived and been profitable in all but its second year of trading. (2010 Emirates)
Introduction
This is where planning has a major role for any organization. Part of planning is having a base for a corporate strategy that will determine where the company is going. A corporate strategy is a key to the future success of any company, which takes it up on the corporate ladder. Any innovation that is introduced to the market is associated with risk management and the finding and management of new incentives. The degree of innovativeness that is used by a company to develop new products is a matter of strategic risk- one step can either save the situation or completely break it down. Keeping one's company in today's market is as difficult as being a painter: one has to be creative, have a unique taste and style to be different from all others and at the same time not be too contemporary for other people not to understand the basic concepts. A marketing manager is an artist of some kind too, that draws the colors of innovation with courage, bearing in mind all the undercover risks (Brinckmann, Grichnik & Kapsa, 2010).
Importance of planning
Importance of Planning in an Organization:
Planning is very important to our everyday activities. Several definitions have been given by different writers what planning is all about and its importance to achieving our objectives. It is amazing that this important part of HR is mostly ignored in HR in most organizations because those at the top do not know the value of Planning. Organizations that do not plan for the future have fewer opportunities to survive the competition ahead. This article will discuss the importance of Planning; the six steps of Planning that is Forecasting; inventory, audit, HR Resource Plan; Action of Plan; Monitoring and Control.
Definition of Planning
It as a systematic analysis of HR needs in order to ensure that correct numbers of employees with the necessary skills are available when they are required.
When we prepare our planning programme, Practitioners should bear in mind that their staff members have their objective they need to achieve. This is the reason why employees seek employment. Neglecting these needs would result in poor motivation that may lead to unnecessary poor performance and even Industrial actions.
Importance of Planning
Planning is not as easy as one might think because it requires a concerted effort to come out with a program that would ease your work. Commencing is complicated, but once you start and finish it you have a smile because everything moves smoothly.
Planning is a process that has to be commenced form somewhere and completed for a purpose. It involves gathering the information that would enable managers and supervisors make sound decisions. The information obtained is also utilized to make better actions for achieving the objectives of the Organization. There are many factors that you have to look into when deciding for an Planning programme.
Planning involves gathering of information, making objectives, and making decisions to enable the organization achieve its objectives. Surprisingly, this aspect of HR is one of the most neglected in the HR field. When Planning is applied properly in the field of HR Management, it would assist to address the following questions:
How many staff does the Organization have?
What type of employees as far as skills and abilities does the Company have?
How should the Organization best utilize the available resources?
How can the Company keep its employees?
Planning makes the organization move and succeed in the 21st Century that we are in. Human Resources Practitioners who prepare the Planning programme would assist the Organization to manage its staff strategically. The programme assist to direct the actions of HR department. The programme does not assist the Organization only, but it will also facilitate the career planning of the employees and assist them to achieve the objectives as well. This augment motivation and the Organization would become a good place to work. Planning forms an important part of Management information system. HR have an enormous task keeping pace with the all the changes and ensuring that the right people are available to the Organization at the right time. It is changes to the composition of the workforce that force managers to pay attention to Planning. The changes in the composition of workforce not only influence the appointment of staff but also the methods of selection, training, compensation, and motivation. It becomes very critical when Organizations merge, plants are relocated, and activities are scaled down due to financial problems.
Inadequacy of Planning
Poor Planning and lack of it in the Organization may result in huge costs and financial looses. It may result in staff posts taking long to be filled. This augment costs and hampers effective work performance because employees are requested to work unnecessary overtime and may not put more effort due to fatigue. If given more work this may stretch them beyond their limit and may cause unnecessary disruptions to the production of the Organization. Employees are put on a disadvantage because their live programmes are disrupted and they are not given the chance to plan for their career development.
The most important reason why Planning should be managed and implemented is the costs involved. Because costs forms an important part of the Organizations budget, workforce planning enable the Organization to provide HR provision costs. When there is staff shortage, the organization should not just appoint discriminately, because of the costs implications of the other options, such as training and transferring of staff, have to be considered.
Steps in Planning
Forecasting
Planning requires that we gather data on the Organizational goals objectives. One should understand where the Organization wants to go and how it wants to get to that point. The needs of the employees are derived from the corporate objectives of the Organization. They stern from shorter and medium term objectives and their conversion into action budgets establishing a new branch in New Delhi by January 2006 and staff it with a Branch Manager (6,000 USD, Secretary 1,550 USD, and two clerical staff 800 USD per month.
Steps in planning
Therefore, the HR Plan should have a mechanism to express planned Company strategies into planned results and budgets so that these can be converted in terms of numbers and skills required.
Inventory
After knowing what human resources are required in the Organization, the next step is to take stock of the current employees in the Organization. The HR inventory should not only relate to data concerning numbers, ages, and locations, but also an analysis of individuals and skills. Skills inventory provides valid information on professional and technical skills and other qualifications provided in the firm. It reveals what skills are immediately available when compared to the forecasted HR requirements.
Audit
We do not live in a static World and our HR resources can transform dramatically. HR inventory calls for collection of data; the HR audit requires systematic examination and analysis of this data. The Audit looks at what had occurred in the past and at present in terms of labor turn over, age and sex groupings, training costs and absence. Based on this information, one can then be able to predict what will happen to HR in the future in the Organization.
Organizational Plan
Here we look at career Planning and HR plans. People are the greatest asserts in any Organization. The Organization is at liberty to develop its staff at full pace in the way ideally suited to their individual capacities. The main reason is that the Organization's objectives should be aligned as near as possible, or matched, in order to give optimum scope for the developing potential of its employees. Therefore, career planning may also be referred to as Planning or succession planning.
The questions that should concern us are:
a) Are we making use of the available talent we have in the Organization and have we enough provision for the future?
b) Are employees satisfied with our care of their growth in terms of advancing their career?
Assignment of individuals to planned future posts enables the administration to ensure that these individuals may be suitably prepared in advance.
Action of Plan
There are three fundamentals necessary for this first step.
1) Know where you are going.
2) There must be acceptance and backing from top management for the planning.
3) There must be knowledge of the available resources (i.e) financial, physical and human (Management and technical).
Once in action, the HR Plans become corporate plans. Having been made and concurred with top management, the plans become a part of the company's long-range plan. Failure to achieve the HR Plans due to cost, or lack of knowledge, may be serious constraints on the long-range plan. Below is an illustration of how HR Plan is linked to corporate Plan.
The link between Company Plan and Strategic Management
This is the last stage of Planning in the Organization. Once the programme has been accepted and implementation launched, it has to be controlled. HR department has to make a follow up to see what is happening in terms of the available resources. The idea is to make sure that we make use of all the available talents that are at our disposal failure of which we continue to struggle to get to the top. See how a company can lead to integrated planning
For the organization, its ability to attract and retain human capital will depend on its reputation as an employer. The reputation about the organization says something about who you are, what you stand for, and how you relate to others including your employees. All this is partially formed through the organization's commitment to the employees and vice -versa.
A sure way of making any organization best place to work in is by showing unwavering respect towards its employees. To gain their commitment, organizations have to smoothen communication channels with the employees, assess their capacity to engage in various initiates', give honest feedback, and invest in aligning its objectives with employees' aspirations.
The goal of HRD is to improve the performance of our organizations by maximizing the efficiency and performance of our people. We are going to develop our knowledge and skills, our actions and standards, our motivation, incentives, attitudes and work environment.
Company plan and Organizations: A Natural tie-up
HRD has a critical role to play in the achievement of organizational goals and helping the organization to achieve and maintain excellence. Good people and a good culture make good organization to achieve and maintain excellence. Good people and a good culture make good organization. HRD has the responsibility of getting the right kind of people, creating and maintaining a culture that nurtures and rewards talent. While HRD department will facilitate the process, the real challenge in modern organizations is to share this responsibility with every line manager.
HRD can give you the tools you need to manage and operate your organizations. Everything — production, management, marketing, sales, research & development, you-name-it — everything may be more productive IF your people are sufficiently motivated, trained, informed, managed, utilized and empowered. In future articles in this series, we're going to tell you how to do it. Stay tuned.
Every organization needs to enhance the capabilities of its workforce. Given the dynamic environment they operate in, organizations must also get its employees to change and adapt to this dynamism. Increasingly, organizations are creating role called "Chief Learning Officer" or "Knowledge Manager", whose responsibilities include:
Managing tangible intellectual capital such as copyrights, patents and royalties
Gathering, organizing and sharing the organization's information and knowledge assets
Creating work environments for sharing and transferring knowledge amongst employees
Leveraging knowledge from all stakeholders to build innovative corporate strategies
Need for Company Plan
As organizations evolve, their infrastructure and approaches to Business development become established. Whilst Business development vocational programs and supporting management techniques, tools, procedures and standards, etc., are essential, they often introduce organizational rigidity.
Also with "maturity" organizations often become too big, have too many management levels and get over complicated. Consequently, departments, functions, or divisions do not interconnect well. The result is decision making becomes unclear, information is poorly communicated, projects do not get finished, or are late (and usually over budget) and internal politics creep in, resulting in power bases and pressure groups becoming established.
Organizational paralysis, even chaos, sets in with problems and frustration spreading resulting in falling performance. Within this general confusion and with constant organizational change being a modern necessity, the individual's role becomes unclear and difficult to execute even to the point of being meaningless.
To be successful in the current rapidly-changing world, we need to maximize the productivity of all of our resources — physical, financial, information, and human. How are we doing?
Physical resources: We've made major investments in updating our physical equipment, so we can compete with state-of-the-art production tools and facilities.
Financial resources: Sure, we're really capital intensive. But that's the nature of our production businesses. The money will follow our ideas, our successes, and our productivity.
Information and knowledge resources: That's one of our success stories. The paper industry is more open and cooperative than other manufacturing industries. Tappi has been right at the center of this. But we have our work cut out for us — to continue attracting capital in competition with other industries; we need to be as good as they are in accessing the new world of information. It's time to join the Internet. But that's another story for another time.
Human resources: This is the leverage point! Here's where we can make significant differences in our lives, our careers, and our organizations.
People ask "Why am I here?", and "I no longer seen to have a purpose, a direction or adequate support". Consequently, they either leave or slide into impotence and so the organization becomes weakened, even unmanageable.
Business development imperatives
It is imperative that business development programs help managers to equip their people with the skills needed to progress self-learning.
It is imperative that Business development programs succeed in improving morale, releasing energy and enhancing productivity.
It is imperative that Business development programs lead the way in forging an empowered culture that can task individuals and teams in the mission of supporting organizational change and development.
With these Business development aims realized, managers can focus attention on acquiring the essential business and entrepreneurial skills they need to play an effective role in organizational development.
In this context, it is also imperative that business development programs help managers to become business strategists and agents for leading organizational change.
Only through having a learning culture, with respected Business development programs, can the organizations continue to develop and grow.
Today middle management Business development programs are less concerned with vocational awareness and more concerned with business awareness and continuous improvement. Why? Because supervisor and junior management Business development programs have successfully developed departmental resources that are well able to manage day-to-day operations. Therefore the key challenge for middle management Business development is in developing the skills needed to lead empowered individuals, and teams, in the journey to make the organizations vision and values a reality. This means that middle management Business development needs to focus on environmental management issues, across the process chain, between organizational units and transcending organizational levels, and through effective working relationships with the organizations strategic partners.
It is therefore imperative that middle management Business development programs focus on leadership and change management techniques to foster the attitudes, behaviors and skills necessary to break down and overcome barriers and constraints. Middle management Business development also needs to develop management ability to cope with organizational demergers, unitization, flatter structures, changes in power bases, etc. Business planning defines project roles, responsibilities, and reporting relationships. One key result of Business planning is the Staffing management plan which depicts how and when team members are added to the team, and how the team members are released from the project, the training needs of the team, and several other key components.
The inputs to Business planning are:
Enterprise Environmental Factors – The Enterprise Environmental Factors that comprise of individuals of an organization interact and relate with one another are an input into Business planning. Items to consider about enterprise environmental factors involving organizational culture and structure are:
Organizational – Which organizations or departments are going to be engaged in the project? Are there existing working arrangements between them? What are the formal and informal relationships between the departments?
Technical – What are the areas of expertise needed to successfully complete this project? Do these skills need to be transitioned to the supporting organization?
Interpersonal – What types of formal and informal reporting relationships exist among the team members? What are team member's current job descriptions? What are their supervisor-subordinate relationships? What levels of trust and respect currently exist?
Logistical – Are people in different locations or time zones? What are other types of distances between team members?
Political – What are the individual goals and agendas of the stakeholders? Where is the informal power base and how can that influence the project? What informal alliances exist?
In addition to these factors, there are also constraints. Examples of inflexibility in Business planning are:
Organizational Structure – An organization with a weak matrix structure is commonly a constraint.
Collective Bargaining Agreements – Contractual agreements with service organizations can require interesting nuances to certain roles and reporting arrangements.
Economic Conditions – Hiring freezes, little to no training funds, and a lack of traveling budget can place restrictions of staffing options.
Organizational Process Assets – As an organization's project management methods evolve, experience gained from past projects are available as organizational process assets. Templates and checklists reduce the planning time required and the likelihood of overlooking key responsibilities.
Project Management Plan – The Project Management Plan contains activity resource requirements and project management activity descriptions which assist in identifying the types and quantities of resources required for each schedule activity in a work package.
With the proper inputs, the results are going to have a good foundation. Project teams use different tools and techniques to guide the Business planning process. These three tools and techniques are:
Organization Charts and Position Descriptions – Organization charts and position descriptions are used to communicate and clarify team member roles and responsibilities and to ensure that each work package is assigned. Organization charts can have three formats: Hierarchical-type Organization chart, Matrix-Based Responsibility Chart, and the Text-oriented format.
Networking – Informal interactions among co-workers in the organization is a constructive way to comprehend the political and interpersonal factors which will affect organizational relations.
Organizational Theory – Organizational theory portrays how people, teams, and organizational units behave.
The three outputs from Business planning are found below:
Roles and Responsibilities – Clarification of roles and responsibilities gives project team members an understanding of their own rues and the roles of others in the project. Clarity is always a key component of project success.
Project Organization Charts – A project organization chart is a diagram of the reporting relationships of project team members. Project organization charts should be tailored for their audience, they can give a generalize overview or highly granular.
Staffing Management Plan – The Staffing Management Plan is an important output of the Business planning process which establishes the timing and methods for meeting project human resource requirements.
Short-Term Business planning
Many I/O psychologists work on activities related to designing and implementing programs (e.g., recruitment, selection systems, and training programs) to meet shortterm organizational needs. Such activities generally involve an element of planning in that they are future-oriented to some extent. Even projects for which objectives are expected to be achieved in as little time as a few months have, ideally, been designed with an understanding of how the short-term objectives are linked to the achievement of longer term objectives. For example, an aeronautics company engaged in a recruitment campaign to hire 100 engineers should have a clear understanding of how this hiring goal will help the company achieve long-term goals such as becoming the world's most innovative company in that industry. This hypothetical company also might have a college recruiting drive designed to find 75 college graduates to enter a training program in recognition of the fact that a growing company needs to prepare for the middle managers it will need 5 to 7 years hence, as well as the top level managers it will need in 10 to 15 years. As this hypothetical example highlights, in order for a clear linkage to exist between business planning and strategic business planning, it is essential that an organization's top executives have a fully articulated vision for the future, which has been communicated and accepted by managers throughout the organization.
Long-Term Business planning:
Increasingly, long-term business planning (for beyond three years) is becoming critical to the effective functioning of organizations. The rapidly changing and highly competitive worldwide marketplace is causing firms to turn to their human resources for survival and competitiveness. Because there is a greater understanding that an organization's work force cannot be turned around
on a dime, long-term business planning is gaining currency. It is an activity that demands integration of the skills and knowledge of the human resource planner and all the other executives responsible for strategic planning. Although there are many types of long-term planning efforts, we use succession planning as our primary example of the process.
Why Planning is Important?
Now let's understand why planning is important for every organization:
Increases efficiency: Planning makes optimum utilization of all available resources. It helps to reduce wastage of important resources and avoids their duplication. It aims to give the highest returns at the lowest possible cost. It thus increases the overall efficiency.
Reduces business-related risks : There are many risks involved in any modern business. Planning helps to forecast these business-related risks. It also helps to take the necessary precautions to avoid these risks. Thus, it reduces business risks.
Facilitates proper coordination : Often, the plans of all departments of an organization are well coordinated with each other. Similarly, the short-term, medium-term and long-term plans of an organization are also coordinated with each other. Such proper coordination is possible only because of efficient planning.
Aids in organizing: Organizing means to bring together all available resources, i.e. 6 Ms. Organizing cannot be done without planning. This is because planning tells us how much resources are required, when it is required. This means that planning aids in organizing.
Gives right direction: Direction means to give proper information, accurate instructions and right guidance to the subordinates. Direction cannot be done without planning. This is because planning tells us what to do, how to do it and when to do it. Therefore, planning helps to give right direction.
Keeps good control: With control, the actual performance of an employee is compared with the plans, and deviations (if any) are found out and corrected. It is impossible to achieve such a control without right planning. Therefore, planning becomes important to keep a good control.
Helps to achieve objectives: Every organization has certain goals or objectives or targets. It keeps working hard to fulfill these objectives. Planning helps an organization to achieve these objectives, but with some ease and promptness. Planning also helps an organization to avoid doing some random (done by chance) activities.
Motivates personnel: A good plan provides various financial and non-financial incentives to both managers and employees. These incentives motivate them to work hard and achieve the objectives of the organization. Thus, planning through various incentives helps to motivate the personnel of an organization.
Encourages creativity and innovation: Planning encourages managers to express and/or use their creativity and innovation. This brings satisfaction to the managers and success to the organization.
Helps in decision-making: A manager makes many different plans. Then the manager selects or chooses the best of all available plans. Making a selection or choosing something means to take a decision. So, decision-making is facilitated by planning.
Business Planning to Entrepreneurs Most Important thing in setting up a Business
In today's environment, the business plan is the entrepreneur's most important document when setting up a new business. Without the help of a well-designed and well- presented business plan the entrepreneur will find it very difficult to express its business goals or secure financing. Without a business plan, it is almost impossible for someone to take your business idea seriously or even consider investing in it.
Because this thesis is about setting up a business plan for the start-up of a new kind of social network, we will first start with an overview about the concept business plan throughout the literature. In this literature study the term business plan is defined as well as the main functions of the business plan followed by an overview of the typical structure of the business plan. Furthermore, a problem discussion on the topic business plan in the literature is displayed.
Subsequently, in the section Location Based Social Network a brief explanation is given about LBSN to give the reader an idea about what the business idea is all about. An entrepreneur willing to start his own enterprise stands before a lot of obstacles. Building up a company does not happen over one night.
Theoretical framework Introduction
There was a time that entrepreneurs only had to write a letter to propose their business idea and send it to some investors to secure funding. Nowadays, investors are far more demanding and expect a higher level of expertise and preparation from the entrepreneurs they choose to fund. Kleiner (2007), a legendary venture capitalist states that when examining a proposal, investors want to see much more than just a good idea and a bright young man or woman: they want to see a business plan showing that the concept has been thoroughly assessed and that the entrepreneur has carefully thought through the issues for taking the necessary steps of taking the idea and transform it into a successful company. This gives a view of strategic business planning as below:
The emergence of business planning
The term business planning is a word that found its origin during the Second World War period. Back then it was mostly used to define the long term strategies of big firms. The Business Plan was a highly confidential document and was only exposed to a very limited audience. During the 80's the term business plan became more popular and it was then that the first articles appeared discussing the issues behind the business plan. From that decade on, the term business plan was mainly used to indicate the start-up of new and emerging companies. (Karlsson, 2005) [2] . This may be the reason that when the term business plan is mentioned the first image that crosses people's minds is the start-up business, which has not to be especially so because The Ernst and Young Business Guide (1987) points out that even established firms can have formal written business plans to determine or evaluate the accomplishment of business goals.
The literature on the topic business plans is awash with information and offers a lot of definitions.. Essentially these definitions have all the same meanings. Abrams & Barrow (2005) define the business plan as a roadmap to the company's targeted destination. Ideally, it enables the entrepreneur to get from the basic business concepts to a healthy, successful business.
Barringer (2009) describe it as a "written document that carefully explains every internal and external aspects of a new venture" (Barringer, 2009, p. 1). We can distinct three main factors throughout literature from which the BP structure will manly depend. To begin with, the format of the business plan will mainly depend on the purpose for which the BP is elaborated. For instance Barringer (2008) states that a BP established for a start-up company to investigate the feasibility of the venture may somewhat differ from that of a business in expansion that wants to evaluate the accomplishment of the business goals. For example, a start-up firm will not be able to dwell much about the company's history or past successes.
 Features of a business plan
Further, Mason and Stark (2004) argue that whether the entrepreneur is pursuing capital from a bank, a business angel or even a venture capitalist, the format of the business plan should be adapted accordingly. So we can conclude that depending on the firm's level of development or on what purpose the business plan serves, i.e. to raise capital or for internal purposes, the emphasis on the topics will be different and the format of BP will vary accordingly.
Functions of the Business Planning
The academic literature provides an abundance of information on the topic: functions of the BP. A single search with GoogleTM Scholar found 2.3 million hits for terms 'function*' AND 'business plan*'. After going through books and relevant literature we can differentiate internal as well as external uses for the business plan.
External purpose.
Raising finance:
Most of the time when people think about the reason why a business plan is written, the first thing that pops up in their head is to raise money. It is a fact that most lenders or investors will not put money into a business without first seeing the actual business plan self. If the purpose of the bp is indeed to raise finance, its test will be how much interest it can generate from reviewers in as little time as possible and ultimately how much money it can attract from investors.
Attracting Human Capital
Zetterberg (2004) assigns another interesting external function to the business plan: it can also be used as a tool for attracting human capital. It is not uncommon that a potential employee wants to see the company's business plan before making a decision whether joining or not.
Internal purposes.
It seems very unlikely that the sole purpose of a business plan is only that of a fund raising device. Instead, Abrams and Barrow (2005) argue that the business plan has a lot of intrinsic value. The authors of the Business Plan Guide Plan for start-up companies also support this theorem that while developing the business plan has chance to take advantage of two big opportunities:
Marketing plan
First of all, it gives the entrepreneur the opportunity to learn about the industry and the market. When writing a business plan the entrepreneur will have to go to the process of writing a marketing plan. This should give the entrepreneur some valuable insights in who the most important competitors are, who will be his main customer, and also facts about the industry like for example, the market restrictions, market size, and so on.
Internal planning doc.
Secondly, it can be used as an internal planning document. Developing a business plan enables the entrepreneur to make the vital business decisions that enable the entrepreneur to focus on his activities and maximize his resources. Immers, while developing the business plan, one will increase the understanding of the many forces that have an impact on your business's success, which in turn will give a stronger sense of control. Like for example understanding the financial aspects of the business including break-even and cash flow requirements.
It is also interesting to note that a business plan can be used within different timeframes.
First of all it can be used to determine the Viability of a Future Business
Allen et al. (2006) describe the BP as "a plan which can be used to develop ideas about how the business should be conducted." According to the authors, the entrepreneurs have, by investigating all the different aspects of the venture, such as finance and marketing, the chance to "make mistakes on paper" rather than making them in the real world and refine their strategies accordingly.
Determine/Evaluate the Accomplishment of the Business Goals
Secondly, Schultz et al. (1987) point out that a business plan can be a retrospective tool, against which a businessperson can assess a company's actual performance over time. For example, the financial part of a business plan can be used as the basis for an operating budget, and can be monitored carefully to see how closely the business is sticking to that budget.
In this point of view, the plan should be used as the basis for a new plan. After some time has elapsed, the business plan should be re-examined to see if the company has accomplished its business goals and if necessary needs redirection.
To write or not to write a business plan / The relationship between Pre-start-up Formal Business Plans and Post-start-up Performance
The opinions on the topic whether a business plan is a useful document or whether it is more a waste of time are not unanimous throughout the literature. Despite a lot of researches that have been conducted within this field, the findings from studies that examined whether there is a relationship between the pre-start-up formal business plan and the post-start-up efficiency of the company are not consistent throughout the literature. The word efficiency in this particular circumstance means that it has not been proved that the Business Plan will help a new venture in succeeding.
Some studies claim that they found no relationship between a formal written BP and performance. For example: "Does formal business planning enhance the performance of new ventures?" (Lumpkin et al. 1998) This study examined the relation between planning and performance among 94 firms of which 54 new entrants. Results suggest that new startup companies who use formal written business plans fail to outperform those who don't.
Of course there are a lot more factors outside writing a business plan playing a role in the future success of the firm. Initially raised capital, experience of the entrepreneurs, used business model, the age of the venture, are just a few to be named. Recent studies conducted by Lange et al. (2007) took all these factors into account and examined whether pre-start up business planning affects the subsequent post-start-up performance of the new enterprise.
Their dataset contained 116 Babson College alums graduated between 1985 and 2003 that started a new business since graduating. From the results of the study it appeared that there is no difference in performance between new ventures that started with a written business plan and those who chose not to write one.
Of course one could argue that the studied dataset has a few limitations. First of all the dataset only comprises ventures started by Babson College which is somewhat limited and will compromise the external validity. It will be difficult to generalize the findings of this study to the rest of the start-up ventures in business world. However, there are benefits at this bounded dataset: the respondents have similar educations. This will limit and take into account the influence from the independent variable, education. On the other hand the taken sample frame is randomized and longitudinal which will benefit the internal validity. This means that the research design allows to formulate a correct answer to the proposed hypothesis.
From their findings Lange et al. (2007) suggest that "unless a would-be entrepreneur needs to raise substantial start-up capital from institutional investors or business angels, there is no compelling reason to write a detailed business plan before opening a new business." Instead, the authors suggest that "entrepreneurs should make financial projections, especially cash flow."
It means that they should look at expected sales revenue and operating costs including material, labor, and capital assets and open their business. That advice implies that they should do business planning but not write formal plans before starting their businesses. Then, if their business grows and needs external funding, they will be able to write a business plan that is more persuasive.
In contrast to the studies from Lumpkin et al. and Lange et al. , some studies have shown that planning does go together with the success and growth of new ventures. Ford et al. (2003) conducted a study of 800 randomly selected American nascent companies and found a significant positive correlation between the degree of business planning formality and financial results in year 1 and 2.
Liang and Gartner (2005) found, they found that the chances for survival of ventures in an uncertain financial and competitive environment was more likely when they engaged in planning in the early stage of the start-up activities. And that ventures were more likely to continue their activities if they started to plan late in the stage of start-up activities in a certain financial and competitive environment.
For now, we will leave the discussion aside whether causality exists between writing a BP and the success of the venture and move on to asking ourselves why so many entrepreneurs bother to write the business plan.
Many business people or entrepreneurs defend that the time that is needed to produce a formal written BP, would be better spent on pushing the new venture forward instead of writing a plan that no one will read. (Allen 2006)
This might be true if we take into consideration that the venture capitalist or the firms that provide finance to businesses receive piles and piles of business plans and have no time to read them all. In fact, very few entrepreneurs have access to formal venture capital at the moment they launch their businesses. Bygrave and Hunt (2004), for example, estimate that in the US, fewer than one in ten thousand new ventures has the privilege to receive their financial funds of a venture capitalist. This is very rare, especially for the USA which has more than two-thirds of the total venture capital in the entire world. This means that receiving capital from VC's is by far the rarest form of funding.
So why then go so many entrepreneurs through the process of writing business plans if the main objective of their plan is to secure funding from a venture capitalist and they know that they will almost always come up empty-handed? One of the reasons may be that other sources of financial funding such as banks, business angels, equity investors require written business plans too.
Another explanation could be that they write the plan for internal reasons. Although writing a business plan is a very laborious task and it takes typically several weeks to finish it could avoid costly, perhaps disastrous, mistakes later thanks to the planning process that helps the entrepreneur think through things thoroughly. (business plan guide 4 startups)
Furthermore, it is a fact that if you want your BP to be noticed by investors, the chance is greater if you get a personal introduction, instead of approaching them on your own (Barringer, 2008).
This is definitely the case for all businesses in China. If you want to look for capital, or even if you just want to do business, you will need 'Guanxi'. Guanxi literally means "relationships". Since Confucius set-out the basic relationship rules 2000 years ago this has become the basis for conducting succesfull business in China. The reality is that the majority of Chinese people won't trust and will not do business with people that are not part of their Guanxi. If you win the confidence of a chinese business relation, he will be part of your Guaxi network and will be happy to do business or introduce you to other acquintances or information sources, thus expanding your Guanxi network. Seligman (2005) points out that it has been generally known for centuries that businesses in China with a widely developed Guanxi network are more succesful than those with a limited or no network.
We conclude that is not about having a good or a bad business plan per se to secure finance but more about knowing the right people. This is why startup businesses have the disadvantage over established firms because they may not have such contacts.
Anyway, a lot of authors recommend to do write the business plan because for the internal and external value that lies within the plan. Abrams and Barrow (2005) state that "a good business plan for a sound business concept not only helps achieving the business goals, it also lets you save time and money by focusing on your business activities, giving you more control over your finances, marketing, and daily operations, and helps you raise the capital you need". Or as Kleiner (2004), a legendary venture capitalist states: "Even if you have all the money you need, you still need a business plan. A plan shows how you'll run a business. Without a plan, you don't know where you're going, and you can't measure your progress."
Difference between Business Plan and Business Descriptions
A business plan is a formal statement of business goals, reasons they are attainable, and plans for reaching them. It may also contain background information about the organization or team attempting to reach those goals. Business plans may target changes in perception and branding by the customer, client, taxpayer, or larger community. When the existing business is to assume a major change or when planning a new venture, a 3 to 5 year business plan is required, since investors will look for their annual return in that timeframe. Business plans may be internally or externally focused. Externally focused plans target goals that are important to external stakeholders, particularly financial stakeholders. They typically have detailed information about the organization or team attempting to reach the goals. With for-profit entities, external stakeholders include investors and customers. External stake-holders of non-profits include donors and the clients of the non-profit's services. For government agencies, external stakeholders include tax-payers, higher-level government agencies, and international lending bodies such as the International Monetary Fund, the World Bank, various economic agencies of the United Nations, and development banks.
Internally focused business plans target intermediate goals required to reach the external goals. They may cover the development of a new product, a new service, a new IT system, a restructuring of finance, the refurbishing of a factory or a restructuring of the organization. An internal business plan is often developed in conjunction with a balanced scorecard or a list of critical success factors. This allows the success of the plan to be measured using non-financial measures. Business plans that identify and target internal goals, but provide only general guidance on how they will be met are called strategic plans.
Business Description
A business description gives a snapshot of the business you plan to run or are already running. Business descriptions are typically written to appeal to potential investors, but they are important regardless of whether you're looking for funding. The size of a business description can vary and depends on a number of factors, including whether you're seeking funding, the types of products and services you're offering, your industry and the length of your business plan. Entrepreneur.com suggests keeping business descriptions direct and concise.
Reference
Brinckmann, J., Grichnik, D., & Kapsa, D. (2010). Should entrepreneurs plan or just storm the castle? A meta-analysis on contextual factors impacting the business planning–       performance relationship in small firms. Journal of Business Venturing, 25(1), 24-40.
Burke, A., Fraser, S., & Greene, F. J. (2010). The multiple effects of business planning on new venture performance. Journal of management studies, 47(3), 391-415.
Ramírez, R., Selsky, J. W., & Van der Heijden, K. (Eds.). (2010). Business planning for turbulent times: New methods for applying scenarios. Taylor & Francis.
Smith, L., Andraski, J. C., & Fawcett, S. E. (2010). Integrated business planning: a roadmap to linking S&OP and CPFR. The Journal of Business Forecasting, 29(4), 4.
Steiner, G. A. (2010). Strategic planning. Simon and Schuster.
Turnbull, P. W. (1990). A review of portfolio planning models for industrial marketing and purchasing management. European Journal of Marketing, 24(3), 7-22.
Warszawski, A. (1996). Strategic planning in construction companies. Journal of construction engineering and management, 122(2), 133-140.
---
Are you busy and do not have time to handle your assignment? Are you scared that your paper will not make the grade? Do you have responsibilities that may hinder you from turning in your assignment on time? Are you tired and can barely handle your assignment? Are your grades inconsistent?
Whichever your reason is, it is valid! You can get professional academic help from our service at affordable rates. We have a team of professional academic writers who can handle all your assignments.
Plagiarism free papers
Timely delivery
Any deadline
Skilled, Experienced Native English Writers
Subject-relevant academic writer
Adherence to paper instructions
Ability to tackle bulk assignments
Reasonable prices
24/7 Customer Support
Get superb grades consistently
Online Academic Help With Different Subjects
Literature
Students barely have time to read. We got you! Have your literature essay or book review written without having the hassle of reading the book. You can get your literature paper custom-written for you by our literature specialists.
Finance
Do you struggle with finance? No need to torture yourself if finance is not your cup of tea. You can order your finance paper from our academic writing service and get 100% original work from competent finance experts.
Computer science
Computer science is a tough subject. Fortunately, our computer science experts are up to the match. No need to stress and have sleepless nights. Our academic writers will tackle all your computer science assignments and deliver them on time. Let us handle all your python, java, ruby, JavaScript, php , C+ assignments!
Psychology
While psychology may be an interesting subject, you may lack sufficient time to handle your assignments. Don't despair; by using our academic writing service, you can be assured of perfect grades. Moreover, your grades will be consistent.
Engineering
Engineering is quite a demanding subject. Students face a lot of pressure and barely have enough time to do what they love to do. Our academic writing service got you covered! Our engineering specialists follow the paper instructions and ensure timely delivery of the paper.
Nursing
In the nursing course, you may have difficulties with literature reviews, annotated bibliographies, critical essays, and other assignments. Our nursing assignment writers will offer you professional nursing paper help at low prices.
Sociology
Truth be told, sociology papers can be quite exhausting. Our academic writing service relieves you of fatigue, pressure, and stress. You can relax and have peace of mind as our academic writers handle your sociology assignment.
Business
We take pride in having some of the best business writers in the industry. Our business writers have a lot of experience in the field. They are reliable, and you can be assured of a high-grade paper. They are able to handle business papers of any subject, length, deadline, and difficulty!
Statistics
We boast of having some of the most experienced statistics experts in the industry. Our statistics experts have diverse skills, expertise, and knowledge to handle any kind of assignment. They have access to all kinds of software to get your assignment done.
Law
Writing a law essay may prove to be an insurmountable obstacle, especially when you need to know the peculiarities of the legislative framework. Take advantage of our top-notch law specialists and get superb grades and 100% satisfaction.
What discipline/subjects do you deal in?
We have highlighted some of the most popular subjects we handle above. Those are just a tip of the iceberg. We deal in all academic disciplines since our writers are as diverse. They have been drawn from across all disciplines, and orders are assigned to those writers believed to be the best in the field. In a nutshell, there is no task we cannot handle; all you need to do is place your order with us. As long as your instructions are clear, just trust we shall deliver irrespective of the discipline.
Are your writers competent enough to handle my paper?
Our essay writers are graduates with bachelor's, masters, Ph.D., and doctorate degrees in various subjects. The minimum requirement to be an essay writer with our essay writing service is to have a college degree. All our academic writers have a minimum of two years of academic writing. We have a stringent recruitment process to ensure that we get only the most competent essay writers in the industry. We also ensure that the writers are handsomely compensated for their value. The majority of our writers are native English speakers. As such, the fluency of language and grammar is impeccable.
What if I don't like the paper?
There is a very low likelihood that you won't like the paper.
Reasons being:
When assigning your order, we match the paper's discipline with the writer's field/specialization. Since all our writers are graduates, we match the paper's subject with the field the writer studied. For instance, if it's a nursing paper, only a nursing graduate and writer will handle it. Furthermore, all our writers have academic writing experience and top-notch research skills.
We have a quality assurance that reviews the paper before it gets to you. As such, we ensure that you get a paper that meets the required standard and will most definitely make the grade.
In the event that you don't like your paper:
The writer will revise the paper up to your pleasing. You have unlimited revisions. You simply need to highlight what specifically you don't like about the paper, and the writer will make the amendments. The paper will be revised until you are satisfied. Revisions are free of charge
We will have a different writer write the paper from scratch.
Last resort, if the above does not work, we will refund your money.
Will the professor find out I didn't write the paper myself?
Not at all. All papers are written from scratch. There is no way your tutor or instructor will realize that you did not write the paper yourself. In fact, we recommend using our assignment help services for consistent results.
What if the paper is plagiarized?
We check all papers for plagiarism before we submit them. We use powerful plagiarism checking software such as SafeAssign, LopesWrite, and Turnitin. We also upload the plagiarism report so that you can review it. We understand that plagiarism is academic suicide. We would not take the risk of submitting plagiarized work and jeopardize your academic journey. Furthermore, we do not sell or use prewritten papers, and each paper is written from scratch.
When will I get my paper?
You determine when you get the paper by setting the deadline when placing the order. All papers are delivered within the deadline. We are well aware that we operate in a time-sensitive industry. As such, we have laid out strategies to ensure that the client receives the paper on time and they never miss the deadline. We understand that papers that are submitted late have some points deducted. We do not want you to miss any points due to late submission. We work on beating deadlines by huge margins in order to ensure that you have ample time to review the paper before you submit it.
Will anyone find out that I used your services?
We have a privacy and confidentiality policy that guides our work. We NEVER share any customer information with third parties. Noone will ever know that you used our assignment help services. It's only between you and us. We are bound by our policies to protect the customer's identity and information. All your information, such as your names, phone number, email, order information, and so on, are protected. We have robust security systems that ensure that your data is protected. Hacking our systems is close to impossible, and it has never happened.
How our Assignment  Help Service Works
You fill all the paper instructions in the order form. Make sure you include all the helpful materials so that our academic writers can deliver the perfect paper. It will also help to eliminate unnecessary revisions.
2.      Pay for the order
Proceed to pay for the paper so that it can be assigned to one of our expert academic writers. The paper subject is matched with the writer's area of specialization.
3.      Track the progress
You communicate with the writer and know about the progress of the paper. The client can ask the writer for drafts of the paper. The client can upload extra material and include additional instructions from the lecturer. Receive a paper.
4.      Download the paper
The paper is sent to your email and uploaded to your personal account. You also get a plagiarism report attached to your paper.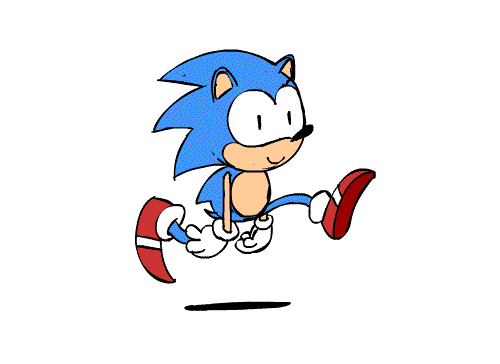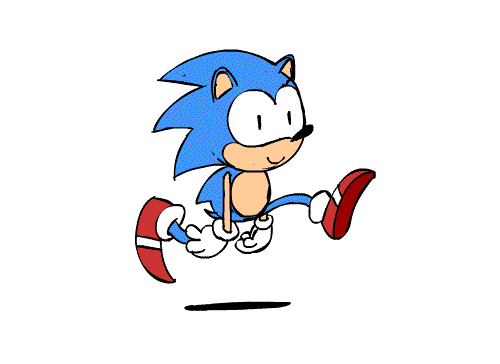 PLACE THIS ORDER OR A SIMILAR ORDER WITH US TODAY AND GET A PERFECT SCORE!!!
---