Management and Cost Accounting for Pepsi Company
Introduction
All the profit-making organizations have a major objective of maximizing profits and this can only be achieved through efficient and effective management of both material and human resources. According to Weygand (2009), management accounting is a core part of management that is concerned with the identification, presentation, and interpretation of information useful in formulating strategies, decision making, optimizing resource use, controlling and planning activities, safeguarding assets, and disclosure to employees.  These managerial functions can only be achieved by an important tool called standard costing. Standard cost accounting techniques, therefore, represent the central part of management accounting techniques, which also include responsibility accounting statement and budgetary system. This enables profit-oriented organizations and manufacturing firms achieve their profit maximization objectives through effective and efficient use of material and human resources by proper use of management accounting techniques (Weygandt, 2009). This report seeks to identify and synthesize the effects of core formative influences on the systems of management accounting in the recent history of Pepsi Cola Company. It will also identify the important drivers for changes in the company and in the general business environment, and also evaluate their potential and actual effects on the concept of management accounting. The report will also seek to describe, discuss, and critically appraise balance scorecard as a best way of measuring the performance of business organizations.
Don't use plagiarized sources. Get Your Custom Essay on
           Management and Cost Accounting for Pepsi Company
Just from $9/Page
 Company Background
Pepsi is a leading global company dealing in beverages, snacks, and food. They use contract manufacturers or manufacture, market and sell a variety of convenient, salty, grain-based snacks, carbonated beverages, and foods in over 200 countries (Weygandt, 2009). Its largest operations are in North America (Canada and United States), United Kingdom, and Mexico. The company has a commitment to a sustainable growth, which is basically referred to as a performance with purpose. It also has a commitment focused to generating a healthy financial return and at the same time give back to society. This includes meeting the needs of its consumers by offering a spectrum of reliable and convenient beverages and foods and reducing the company's impact on its environment through energy, water, and packaging initiatives. The company also seeks to support its employees through an inclusive and diverse culture that strives to recruit and retain world-class talent (Gill & Gill, 2009).
The company was started in 1898 by an industrialist and Pharmacist called Caleb Bradham. It came to be known as PepsiCo in 1965 after merging with Frito Lay. Until 1997, the company owned Pizza Hut, KFC, and Taco Bell, but these restaurants were later spun off into the Tricon Global Restaurants. In December 2005, the company surpassed Coca-Cola Company for the first time since the two companies began to compete (in terms of market value) (Weygandt, 2009). The company is organized into three basic business units: (1) PepsiCo Americas Foods, which include Quaker Foods North America, Frito-Lay North America, and Latin American snack and food business, (2) PepsiCo Americas Beverages, which include Latin America beverage Businesses and PepsiCo Beverage North America, (3) PepsiCo International, which includes all Pepsi businesses in Europe, United Kingdom, Middle East, Asia, and Africa. The company manufactures and sells its products through consolidated businesses and non controlled affiliates (Gill, & Gill, 2009). The leading sweet and salty snack brands of the company include Doritos, Lay's, Cheetos, Ruffles, and Smith's. The company also uses contract manufacturers to manufacture and a sell several Quaker brand snacks and cereals.  It also manufactures and sells beverage concentrates, finished goods, and fountain syrups under other beverage brands including Marinda, 7 UP, Pepsi, and Mountain Dew. The brands are sold to independent distributors, authorized bottlers, and retailers. However, in some markets, the company operates its own distribution facilities and bottling plants. The company also uses the contract manufacturers to market and sell ready to drink tea products through international joint ventures (Gill, & Gill, 2009).
The company operates in a highly competitive market environment. It competes against regional, local, global, and private manufacturers on the basis of quality, product variety, price, and distribution. In the United States, the company's chief beverage competitor, Coca-Cola Company, enjoys a large share of carbonated soft drink consumption, while it enjoys a large share of liquid beverage consumption (Weygandt, Kieso, & Kimmel, 2010). The Coca-Cola Company also enjoys a significant share of the carbonated soft drinks consumption in other markets outside the US. On the other hand, Pepsi's snack brands enjoy significant leading worldwide positions in snack industry. Its snack brands are faced with regional, local, global, and national snack competitors. Success in such a competitive environment depends on the effective promotional strategies for the existing products and the new products to be introduced. The company believes that its brands' strength, marketing and innovation, its products' quality, and flexible distribution networks enables it to compete favorably.
International markets have increasingly become hotspots for PepsiCo. These markets include Mexico, Eastern Europe, Saudi Arabia, China, and India. It has a 37% global share of the market operating in 190 nations. The company takes great care at every level of its operation to ensure that the highest level of standards is met. In their product marketing, advertising, and packaging, they strive to be excellent because they believe that their customers deserve to be served with better quality products and at the same time promise to work with an aim of improving all areas of their operations. In their bottling and manufacturing process, the company follows strict quality controls to ensure that its products meet the high quality standards expected from them by their customers. The company also follows strictly formulated quality procedures during package filling and manufacturing and each can and bottle passes through testing and inspection process (Weygandt, Kieso, & Kimmel, 2010). Containers are quickly rinsed and filled through high speed and a state of the art process, which ensures that no foreign material enters the products.  The quality control measures ensure that the integrity of the products is maintained throughout the process of distribution from the warehouse to the stores shelf. PepsiCo local bottlers determine the products to pack and market in their territory of operation based on the demands of the local consumers and other market factors. It has a big market share to challenge its main competitor (Coca-Cola) and a balance of promotions to effectively communicate to its target customers.
The company's operations outside the U.S., particularly Mexico, Canada, Russia, and the United Kingdom significantly contribute to its revenue and profitability and the growth of its businesses in the emerging markets such as China and India presents a very good opportunity for future expansion of the company (Weygandt, Kieso, & Kimmel, 2010). However, there is no assurance that the existing products or the newly manufactured products will be successful or accepted in the emerging markets due to local and global competition as well as differences in culture and product price. The financial performance of the company may be adversely affected if it is not able to expand its businesses in the emerging and developing markets or if it is not able to form strong strategic business alliances to survive in the competitive and ever-changing political and economic environment. Civil unrest, market risks, and unstable political conditions could also have diverse effects on the financial performance of the company. To effectively compete, the company must develop a mutually beneficial relationship with its key customers, Wal-Mart, and other retailers. The loss of any of its customers including Wal-Mart could adversely affect its financial performance. The conduct of the company's business activities, including distribution, production, advertising, sale, labeling, marketing, transportation, and so on, are subjected to various laws and regulations as administered by the government. The laws and regulations may change, at a time, dramatically, due to economic, social, and political events. According to Weygandt, Kieso, & Kimmel, 2010), such changes may involve a change in food and drug laws, labeling, marketing and advertising practices, export of the company's product, laws restricting on the kind of ingredients to be used, or high taxations. These may have serious implications in the operations of the company such as increasing the cost of production.
Critical Accounting Policies
The policies may obligate the management to make subjective and difficult judgments concerning uncertainties, which may thus have significant impact on the financial results of the company.  Likelihood of future changes and precision of such estimates highly depend on a range of underlying variables and a number of possible outcomes. The company's critical accounting policies operate in conjunction with revenue recognition, goodwill and brand valuations, and income tax expense.
 Revenue Recognition
The company's products are sold on credit terms or for cash. Credit terms are established according to the industry and local practices and it normally require payment to be made within a period of 30 to 90 days (Capparell, 2008). It may also guarantee discounts for the customers who make early payments. It recognizes revenue for delivery or shipment to its customers based on the written terms of sales. The company has a policy to replace out of date and damaged products from its store shelves and ware houses to ensure that the customers receive quality and fresh products that they expect.
Brand and Goodwill Valuations
The company sells its products under various brand names and the costs incurred in developing a brand must always be accounted for. In case the company makes some acquisitions, the buying price is allocated to the identifiable assets and liabilities, based on the estimated value (Capparell, 2008). Any remaining buying price is recorded as goodwill. Determining a fair value requires a significant assumption and estimate based on evaluation of several factors such as product life cycles, marketplace participants, market share, consumer awareness, brand history, amount of future cash flows, future expansion expectations, and discount rates. The company has a belief that a brand can have an indefinite existence if it has a record of strong cash flow and revenue performance (Weygandt, Kieso, & Kimmel, 2010). This has made it develop the ability and intent of supporting the brand at present and the foreseeable future. In the event that perpetual brand criteria are not timely met, the brands are then amortized over their expected future useful lives, ranging from five too forty years.
 Income Tax Expense
The company's income, available tax planning opportunities, and statutory tax rates are determinants of the annual tax rate. Significant judgment is vital in the evaluation of tax position and determining the annual tax rate. Deferred tax liabilities normally represent the tax expenses recognized in the financial statements in which payments have been deferred. In 2008, annual tax rate for the company was 26% compared to 25% in 2007 (Capparell, 2008).  The 1% increase in tax rate in 2008 is primarily attributed to the absence of tax benefits recognized in the previous years in relation to a favorable resolution of foreign tax matters. The costs incurred by the company include the purchase of direct material, manufacturing overhead costs, and direct labor costs. The raw materials used in the company include oil, potatoes, and flavor. The direct labor comprises of three steps namely, raw material, processing, and packaging. Manufacturing overhead costs incurred by the company include the cost of electricity in the manufacturing process.
Internal Accounting Procedures
The company has the snacks department, which has several major divisions that accumulate costs. The divisions include production, finance, R & D, Personnel, planning, and marketing. The department of marketing is composed of sales and distribution, advertising and marketing, and general and administration (Capparell, 2008). However, costing is majorly associated with the department of production. The company's costing is classified into manufacturing costs and non-manufacturing costs. Manufacturing cost is composed of direct material, direct labor, and manufacturing overhead, which on the other hand is composed of variable manufacturing overhead and fixed manufacturing overhead. Non-manufacturing costs is composed of selling costs and administrative costs.
Manufacturing Costs
This is the expenditure incurred in the production process. The costs incurred by the company under this category include direct costs, which include the cost of raw materials such as oil, potatoes, seasoning (flavor), carton, and film (packet). The other cost is direct labor, which are basically labor costs and sometimes called the touch labor since the workers typically touch the products. According to Capparell, (2008), direct labor include workers working in peeling department, washing department, input department, frying department, slicing department, packaging department, and seasoning department. The other cost is the manufacturing overhead, which include all manufacturing costs except direct labor and direct material. Variable manufacturing overhead costs include gas, electricity, nitrogen (N2) flush, repairing costs, utility expenses, and maintenance costs, whereas fixed manufacturing overhead costs include rental costs, meals, transportation costs, and depreciation. It is also composed of indirect labor costs, which include security guards, labor used in the service department, labor in the engineering department, warehouse labor, overtime, and labor in the quality department.
Non-manufacturing Costs
These are the costs not incurred in the process of manufacturing a product. They include such costs as advertising expenses and salaries of salesmen. Non-manufacturing costs are again divided into two categories as selling and marketing costs and administrative costs. Marketing and selling costs are the sales required to secure the customer orders and ensure that the finished products safely reaches the hands of the customers (Gill, Mickey, & Gill, Cheryl, 2013). The costs are often referred to as order filling costs or order getting costs. They include placement costs, commissions, and transportation costs. The other category of non-manufacturing costs is the administrative costs, which include clerical, organizational, and executive costs associated with the general organizational management rather than with marketing, manufacturing, or selling. Administrative costs include general accounting, executive compensation, public relations, secretarial, and other such costs used in the overall administration of the company. In the Snacks department of Pepsi Company, the following costs are listed as administrative costs: salaries, depreciation costs, and office expenditure (furniture and stationery costs).
Cost Classification on Grounds of Cost Behavior
Costs can be classified based on their behavior other than being classified as manufacturing and non-manufacturing (Gill, Mickey, & Gill, Cheryl, (2013). These are variable costs and fixed costs. Variable costs are costs that vary in direct proportion to the changes in activity levels. In the case for PepsiCo, the variable costs incurred include electricity and gas. On the other hand, fixed costs are costs that remain constant regardless of the changes in activity levels. For PepsiCo, such costs include depreciation of fixed assets, transportation costs, cost of permanent staff, and rental costs. Other costs incurred by the company include extra benefits and fringe benefits given to employees. Fringe benefits are the perks given to workers to motivate them with an aim of retaining them. Fringe labor includes meals, overtime, and transportation. Extra benefits to executives also include provident fund, payroll, free medical facility, fuel expense, transport expense, and cell phones.
 Process Costing
The company's snacks department undertakes the system of process costing because of the production of identical product units on a continuous basis and for a long period, costs are accumulated by the departments, and units are computed by the departments (Gill, Mickey, & Gill, Cheryl, 2013). For PepsiCo, there are three major departments involved in the manufacture of potato chips: processing department, packaging department, and input department. Input department deals with the processing of the raw materials. The company owns farms where grade A potatoes are taken from. The potatoes are first put into check for quality inspection before being put into the process. After approval, they are then put into further processing. The next department is the processing department, which is further subdivided into five sub-departments; washing, slicing, peeling, frying, and seasoning. The last department in this aspect is the packaging department whereby the products are packaged and then a nitrogen flush is passed into the packets before sealing to ensure that the products have a lifespan of three to four months in the case for the processed potatoes. The packets are packed into cartons and then sealed after which they are sent to the purchase points or warehouses (Capparell, 2008).
  Cost flow system
The direct labor, manufacturing overhead, and direct materials are transferred into the account of work in progress after which they are transferred to finished goods inventory.
The company has undertaken a number of assumptions in its daily operations which include:
Labor is a fixed cost.
Discretionary fixed costs include quality maintenance expenses, R & D expenses, and advertising expenses.
Committed fixed costs include labor costs and contractual costs.
Summary
New businesses and companies that are less established normally require a break-even in order to succeed. However, PepsiCo is an established business and a strong brand that do not require a break even analysis in order to run. It instead needs the break even analysis to analyze its profit margins. According to Gill, Mickey, & Gill, Cheryl (2013), PepsiCo's existence in the market is attributed to its profit maximization objective and target profiting. In cost accounting analysis, there is need to look into costing procedures.  It normally involves the use of absorption and variable costing procedures. In the case for PepsiCo they majorly focus on the variable costing approach, mainly used for decision making while absorption costing approach is used in the analysis of financial figures. These cost analysis methods are very vital in determining the profitability of the company and whether the company is in a position to attain its set objectives.
 References
Capparell, S. (2008). The real Pepsi challenge: How one pioneering company broke color barriers in the 1940s American business. New York, NY [u.a.: Wall Street Journal Books.
Gill, M., & Gill, C. (2009). The ultimate coke or pepsi?: Amazingly awesome questions 2 ask your friends!. Longwood, Fla: Fine Print Pub.
Gill, Mickey, & Gill, Cheryl. (2013). Coke or Pepsi? Forever!: Amazingly Awesome Questions 2 Ask Your Friends!. Fine Print Pub Co.
Kimmel, P. D., Weygandt, J. J., & Kieso, D. E. (2011). Financial accounting: Tools for business decision making. Hoboken, N.J: John Wiley.
Weygandt, J. J. (2009). Hospitality financial accounting. Hoboken, N.J: John Wiley & Sons.
Weygandt, J. J., Kieso, D. E., & Kimmel, P. D. (2010). Managerial accounting: Tools for business decision making. Hoboken, NJ: Wiley.
---
Are you busy and do not have time to handle your assignment? Are you scared that your paper will not make the grade? Do you have responsibilities that may hinder you from turning in your assignment on time? Are you tired and can barely handle your assignment? Are your grades inconsistent?
Whichever your reason is, it is valid! You can get professional academic help from our service at affordable rates. We have a team of professional academic writers who can handle all your assignments.
Plagiarism free papers
Timely delivery
Any deadline
Skilled, Experienced Native English Writers
Subject-relevant academic writer
Adherence to paper instructions
Ability to tackle bulk assignments
Reasonable prices
24/7 Customer Support
Get superb grades consistently
Online Academic Help With Different Subjects
Literature
Students barely have time to read. We got you! Have your literature essay or book review written without having the hassle of reading the book. You can get your literature paper custom-written for you by our literature specialists.
Finance
Do you struggle with finance? No need to torture yourself if finance is not your cup of tea. You can order your finance paper from our academic writing service and get 100% original work from competent finance experts.
Computer science
Computer science is a tough subject. Fortunately, our computer science experts are up to the match. No need to stress and have sleepless nights. Our academic writers will tackle all your computer science assignments and deliver them on time. Let us handle all your python, java, ruby, JavaScript, php , C+ assignments!
Psychology
While psychology may be an interesting subject, you may lack sufficient time to handle your assignments. Don't despair; by using our academic writing service, you can be assured of perfect grades. Moreover, your grades will be consistent.
Engineering
Engineering is quite a demanding subject. Students face a lot of pressure and barely have enough time to do what they love to do. Our academic writing service got you covered! Our engineering specialists follow the paper instructions and ensure timely delivery of the paper.
Nursing
In the nursing course, you may have difficulties with literature reviews, annotated bibliographies, critical essays, and other assignments. Our nursing assignment writers will offer you professional nursing paper help at low prices.
Sociology
Truth be told, sociology papers can be quite exhausting. Our academic writing service relieves you of fatigue, pressure, and stress. You can relax and have peace of mind as our academic writers handle your sociology assignment.
Business
We take pride in having some of the best business writers in the industry. Our business writers have a lot of experience in the field. They are reliable, and you can be assured of a high-grade paper. They are able to handle business papers of any subject, length, deadline, and difficulty!
Statistics
We boast of having some of the most experienced statistics experts in the industry. Our statistics experts have diverse skills, expertise, and knowledge to handle any kind of assignment. They have access to all kinds of software to get your assignment done.
Law
Writing a law essay may prove to be an insurmountable obstacle, especially when you need to know the peculiarities of the legislative framework. Take advantage of our top-notch law specialists and get superb grades and 100% satisfaction.
What discipline/subjects do you deal in?
We have highlighted some of the most popular subjects we handle above. Those are just a tip of the iceberg. We deal in all academic disciplines since our writers are as diverse. They have been drawn from across all disciplines, and orders are assigned to those writers believed to be the best in the field. In a nutshell, there is no task we cannot handle; all you need to do is place your order with us. As long as your instructions are clear, just trust we shall deliver irrespective of the discipline.
Are your writers competent enough to handle my paper?
Our essay writers are graduates with bachelor's, masters, Ph.D., and doctorate degrees in various subjects. The minimum requirement to be an essay writer with our essay writing service is to have a college degree. All our academic writers have a minimum of two years of academic writing. We have a stringent recruitment process to ensure that we get only the most competent essay writers in the industry. We also ensure that the writers are handsomely compensated for their value. The majority of our writers are native English speakers. As such, the fluency of language and grammar is impeccable.
What if I don't like the paper?
There is a very low likelihood that you won't like the paper.
Reasons being:
When assigning your order, we match the paper's discipline with the writer's field/specialization. Since all our writers are graduates, we match the paper's subject with the field the writer studied. For instance, if it's a nursing paper, only a nursing graduate and writer will handle it. Furthermore, all our writers have academic writing experience and top-notch research skills.
We have a quality assurance that reviews the paper before it gets to you. As such, we ensure that you get a paper that meets the required standard and will most definitely make the grade.
In the event that you don't like your paper:
The writer will revise the paper up to your pleasing. You have unlimited revisions. You simply need to highlight what specifically you don't like about the paper, and the writer will make the amendments. The paper will be revised until you are satisfied. Revisions are free of charge
We will have a different writer write the paper from scratch.
Last resort, if the above does not work, we will refund your money.
Will the professor find out I didn't write the paper myself?
Not at all. All papers are written from scratch. There is no way your tutor or instructor will realize that you did not write the paper yourself. In fact, we recommend using our assignment help services for consistent results.
What if the paper is plagiarized?
We check all papers for plagiarism before we submit them. We use powerful plagiarism checking software such as SafeAssign, LopesWrite, and Turnitin. We also upload the plagiarism report so that you can review it. We understand that plagiarism is academic suicide. We would not take the risk of submitting plagiarized work and jeopardize your academic journey. Furthermore, we do not sell or use prewritten papers, and each paper is written from scratch.
When will I get my paper?
You determine when you get the paper by setting the deadline when placing the order. All papers are delivered within the deadline. We are well aware that we operate in a time-sensitive industry. As such, we have laid out strategies to ensure that the client receives the paper on time and they never miss the deadline. We understand that papers that are submitted late have some points deducted. We do not want you to miss any points due to late submission. We work on beating deadlines by huge margins in order to ensure that you have ample time to review the paper before you submit it.
Will anyone find out that I used your services?
We have a privacy and confidentiality policy that guides our work. We NEVER share any customer information with third parties. Noone will ever know that you used our assignment help services. It's only between you and us. We are bound by our policies to protect the customer's identity and information. All your information, such as your names, phone number, email, order information, and so on, are protected. We have robust security systems that ensure that your data is protected. Hacking our systems is close to impossible, and it has never happened.
How our Assignment  Help Service Works
You fill all the paper instructions in the order form. Make sure you include all the helpful materials so that our academic writers can deliver the perfect paper. It will also help to eliminate unnecessary revisions.
2.      Pay for the order
Proceed to pay for the paper so that it can be assigned to one of our expert academic writers. The paper subject is matched with the writer's area of specialization.
3.      Track the progress
You communicate with the writer and know about the progress of the paper. The client can ask the writer for drafts of the paper. The client can upload extra material and include additional instructions from the lecturer. Receive a paper.
4.      Download the paper
The paper is sent to your email and uploaded to your personal account. You also get a plagiarism report attached to your paper.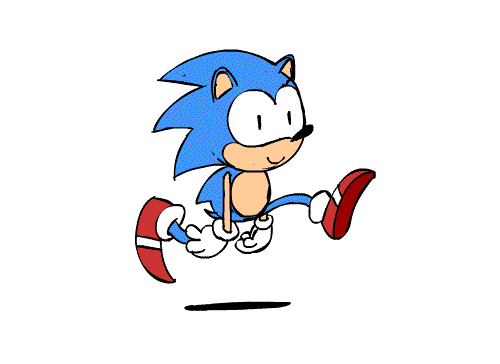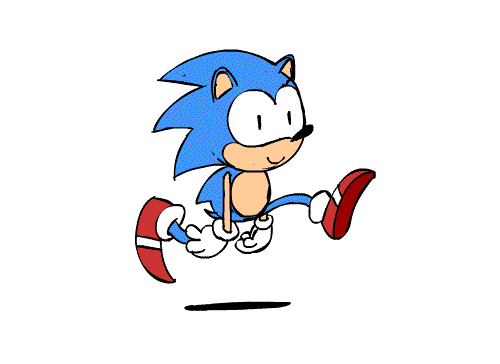 PLACE THIS ORDER OR A SIMILAR ORDER WITH US TODAY AND GET A PERFECT SCORE!!!
---