Organisation Overview of Parchem Construction Supplies
Parchem Construction Supplies is a market leader in the manufacture and supply of building and construction materials with its markets concentrated in Australia and New Zealand. It was recently acquired by Dulux Group Australia. As a leader in the manufacture and supply of the building and construction materials, Parchem Construction Supplies employs the use of strict project management strategies such as Lean Six Sigma to make sure that it fulfils the customer needs within the laid down parameters. Basically, the type of project management methodology adopted largely depends on the type of project and project requirements. This flexibility allows for the ability to deliver projects with precision in terms of deadline and quality of work done.
The strategy used by the Firm
As mentioned above in the introductory overview, the firm uses a flexible approach in terms of project management methodology adopted. This strategy can be supported by the views of Mantel (2011). According to Mantel (2011), some of the drivers for strategy in project management include the emphasis on time-to-market and the need for utilization of specialized knowledge from a variety of areas. Another driver that makes the firm to adopt this strategy is to allow for any technological consideration given the volatility in the rate at which technology changes. In addition, for more accountability and control of the project, flexibility allows for easy changeovers and any changes to be made.
Don't use plagiarized sources. Get Your Custom Essay on
Parchem Construction Supplies paper
Just from $9/Page
Whichever method is adopted, there are several areas that are vital and emphasized by the requirements, which are mandated to the project managers of every project to ensure success. The first area is communication.  According to the laid down standard operating procedures for all projects taken or engaged in by the firm, the project manager is responsible for ensuring that there is proper communication. With this understanding, it is imperative that the various aspects of the project and project constituents are clearly explained alongside the type of work involved. While these are communicated at the very initial stages of the project, any other subsequent communication must be done in the proper way to enable quick actions if any is called for and avoid ambiguity (Walesh, 2012).  In fact, this take is greatly supported by Walesh (2012) who, in addition, points out that poor communication can be a sure cause for scope creep especially when a project is implemented from Critical Path Method point of view. With this requirement, the firm ensures that the project manager is an individual with outstanding personal communication skills so that effectiveness in communication with the project client and the working team is assured.
Another area that is emphasized is the area of contract procedures. The firm insists on proper contract procedures to ensure a smooth transition, in case of any, and to ensure that accountability and responsibility are of paramount consideration. As such, it is upon the project manager to coordinate with the firm to ensure that beyond the client signing the firm's contract, there is an adequate definition of the scope of the work involved. Undocumented verbal communications can easily lead to undesirable outcomes such as scope creep and unnecessary legal implications (Pinto 2007).  For this reason, the project manager has the mandate of ensuring that whenever project circumstances change such that the scope is outside and the one agreed upon and hence further funding will be needed, all these have to be put in the documentation.  The expanding scope is always communicated to the client and this is the established protocol meant to deal with expanding scope of projects.
Alignment Project Management with Strategic and Business Planning Processes
With respect to the Organisation strategy used by the firm, Parchem Construction uses a wide variety of project Organisations although the most predominant is the Pure Project Organisation shown below.
Strength Of Business Based on Maylor
The pure project Organisation is advantageous in that it is suitable for handling large projects such as large construction projects that the firm gets engaged in. another merit of the pure project Organisation is that the company is able to recruit a full-time team to take care of a particular project until its completion. This is because most large projects take an extended period of time from inception to completion. It also gains from the broad range of specialist since the strategy in project Organisation allows the firm to draw project coordination from a wide spectrum with the various departments in the firm. The broader range of specialist makes the projects have higher success rate and experience better management.
Weaknesses of Business
According to Maylor (2010), the pure project Organisation suffers some demerits and this makes it lack the ability to smaller projects. Since it calls for extensive use of specialist resources, these resources would be wasted if it used in smaller projects. Nevertheless, as already stated, the firm applies flexibility in project management and therefore when the project scope is narrow and the project smaller the firm uses functional project Organisation. While the functional project Organisation suffers demerits from the fact that it requires assistance from outside and it also experiences limited technological breadth, Burke, (2003) shows that it is fit for managing smaller projects because there is a higher degree of functional depth. In addition, using functional project Organisation for smaller projects means that the entire project experiences fewer difficulties with managing part-time resources.
No matter which project Organisation is used the firm has laid down procedures such that every project undergoes specific phases that help in standardization and tapping experience that can be replicated in other projects and future assignments. This process is also adopted by the firm for consistency in processes especially those involving similar projects and for easier coordination. The phases through which the projects pass are actually in line with the four phases of project lifecycle as recommended by Maylor (2010). According to Maylor (2010), the four phases of a project start with project definition where what the project is all about is explained, it reasons for existence elucidated, and time to explore offered. In addition, it is at this stage where time for exploring alternatives is presented. In the second phase, the project process is designed and it is at this stage that the firm engages the right people to develop models to demonstrate how the identified needs will be made available. Moreover, this phase also sees the evaluation of the models to establish the best possible process to be undertaken and minimum risk. The third phase entails project delivery where the project is accomplished according to the developed plans and models. The firm uses the last phase as a chance to see how the processes can be improved and standardized such that anyone can refer to them based on the experience of those who were directly involved in its implementation. This model has benefits that are also supported by Stackpole, (2009).
A preponderance of the two project Organisation strategies intermarried with continuous training for those assigned to projects ensures efficiency in delivery of the desired outcomes. Involvement of individuals in the senior managerial levels in coordination and participation greatly increases senior management participation in the projects and this also ensures that project success for the firm is boosted. As already hinted, the firm lays special emphasis on communication at all stages and phases of the project from initial stages of ideation to the final implementation and review stages. All these are done as a way of aligning the management of the projects with strategic and business planning processes.
How Project Governance is Decided and Responsibilities Assigned
The firm uses project management Organisation to ensure that during each project, specific individuals and specialists take on specific roles and responsibilities. This reduces conflicts of interest, role conflict and double role or assignment of same function by different people. This also has implications for resource management since it helps in the proper management of resources at hand. For that reason, the table below provides an overview of the manner in which roles and responsibilities are assigned.
Category
Roles Assigned
Project Monitoring and Control
§ Monitoring and control of project performance

§  Building and maintaining project scoreboard

§ Implementation and operation of the project's information system

§ Communicating with the management about the project status

Coming up with project management capabilities and methodologies
§ Coming up with a standard methodology and implementing it

§ Ensuring that personnel are developed to the required level of competency and this includes training them

§ Promoting project management within the firm

§ Giving project managers the much required mentoring

§ Availing any tools required for the sake of the project at hand

Multi-project management
§ Ensuring coordination between projects

§ Managing one or more portfolios

§ Identification, selection of new projects and setting precedence for the new projects

§ Ensuring proper allocation of resources among projects

§ Managing one or any added programmes

Strategic Management
§ Acts as the main advisor to the senior management

§ Take part in strategic planning

§ Manage benefits from the project

§ Carry out  networking inspection or scanning of the environment for compliance with regulations among other aspects

Organisational learning
§ Supervision and control implementation of PMO

§ Manage records of project documentation

§ Direct project audits

§ Carry out post-project evaluations

§ Implementation and management of database of lessons learned

§ Implementation and management of risk database
Documents and Processes used to Identify and Prioritize Projects
One of the ways in which prioritization is achieved is through requirements prioritization whereby project managers are given the task of establishing which deliverables add the optimal value to the project's outcome. This requirements prioritization is helpful for the firm in many ways. First it is without doubt that projects are conducted with strict (or very slightly flexible) time, budget and scope constraints. Through requirements prioritization, the project managers incorporate these realities and make them function of the of the project outcome in the light of project financial element or profitability.
During the prioritization process, the project managers are also tasked with sufficiently addressing any arising conflicts between project stakeholders. Protracted conflicts can easily lead to the project going beyond its scope in terms of time and this is what the project manager has to try and solve in a timely manner.
Another way of prioritization is through comparison of initial investment in a project or projects to the present value of all future cash flows. This implies that the firm goes beyond just comparing the investment to the point of payback. The following provides examples of such comparisons the firm has had to deal with. The comparisons are made through the net present value method. The first attempt in comparing the cash flows considers two projects that have equal cash flows but different rates of returns. Parchem Construction sets its rate of return to 12% per annum and this totally flexible. Some years ago, in a project undertaking, the company was involved in a small project in which it supplied drill press and it was expected that over its 15-year life, the project would generate 500,000 dollars every year from the initial investment of 340,550 dollars. Using the management's set rate of return of 12% p.a., fifteen years at 12% would come to a factor of 6.811 based on the factor tables.
Considering that the management decided to demand a rate of return of 14% from the investment, the factor would now change to 6.142. The following tables show the decision criteria for the two projects.
12% return
Amount in $
Present Value of Future Cash flows

$ 500,000 X 6.811

340, 5500
Less Present Value of Initial Investment

$340,550

(340,550)
Net Present Value
3,064,950
Table 1: NPV at 12%
If in its demand the company was able to secure 14% return on investment, the following table would apply.
14% return
Amount in $
Present Value of Future Cash flows

$ 500,000 X6.142

3,071,000
Less Present Value of Initial Investment

$340,550

(340,550)
Net Present Value
2,730,450
Table 2: NPV at 14%
From the two tables above, it is obvious that the choice of the company was justified as the NPV for the project at 12% is greater than that of the 14% return by a difference of $334,500 (that is; 3,064,950 – 2,730,450). Since the firm had projected uniform cash flows based on its fair knowledge of the market, the table below analyzes another point where the firm had to make a related decision but now based unequal cash-flows for a project that was project to have a life of 5 years. The NPV on yearly basis is used in arriving at the decision. The rates of returns are also different since this is a fairly recent undertaking.
| | | | |
| --- | --- | --- | --- |
| Years | Projected Cash Flow ($) | Discounted Factor (18%) | Present Value ($) |
| 0 | (58,000) | 1 | (58,000) |
| 1 | 42,000 | 0.847 | 35,574 |
| 2 | 25,000 | 1.566 | 39,150 |
| 3 | 9,000 | 2.174 | 19,566 |
| 4 | 8,000 | 2.690 | 21,520 |
| 5 | 8,000 | 3.127 | 25,016 |
| Total | | | 82,826 |
Table 3: Project A- Declining Cash-Flow
In the third table above, the project was expected to start having higher cash-flows, which were then expected to decline toward the end of the life of the project. This generated a net present value of $82,826 at the 18% rate of return on investment. Therefore, the consideration generated a positive net present value. Up to that point, the project would be up for implementation unless there was any other take that proved better than that in terms of the degree of positivity in the net present value. The table below provides another perspective where the expected project cash-flow would start on a low tone and grow bigger with time toward the end of the project life time.
| | | | |
| --- | --- | --- | --- |
| Years | Projected Cash Flow ($) | Discounted Factor (18%) | Present Value ($) |
| 0 | (58,000) | 1 | (58,000) |
| 1 | 9,500 | 0.847 | 8,046.5 |
| 2 | 13,000 | 1.566 | 20,358 |
| 3 | 17,500 | 2.174 | 38,045 |
| 4 | 28,500 | 2.690 | 76,665 |
| 5 | 36,500 | 3.127 | 114,135.5 |
| Total | | | 199,249 |
Table 4: Project B- Increasing Cash-Flow
Table 4 above shows that with an increasing projected cash-flow, the second project (Project B) has a net present value amounting to $199, 249. While it is evident that the NPV for project B is positive, it also evident that the net present value for project B is greater than that of project A presented in table 3 above. The decision is therefore to give priority to project B over project A.
In the first decision making center where the firm projected uniform cash-flows, the assumption of uniform cash- flows from a project is a great lapse in projection and it might simply mean the individuals carrying out the projection do not have sufficient knowledge of dynamics in the project delivery and implications of various changes that affect project implementation. Unless there is sufficient reason to assume uniform cash- flows, there is actually logical evidence from experience that projects rarely generate uniform cash-flows over their lifetime. The short-coming in this reveals the NPV's outstanding demerit: overdependence of its accuracy on the accuracy predicted future cash-flows and interest rates (Burke 2003).
Nevertheless, the use of net present value for decision making and prioritization of projects is chosen by the firm given the diverse advantages it carries. For instance, it brings in the time vale of money and allows all future cash-flows to be expressed in values of today and this makes direct comparisons possible. Since the method also allows for inflation and escalation, it is more realistic since it incorporates aspects and factors that play role in day-to-day delivery of projects. The approach is also favourable since it evaluates the entire project from its start to the end. These observations are in line with those of Burke (2003), who adds that NPV approach can replicate project What-If analysis by using different values. Further, Burke (Ibid) notes that NPV's other advantage relates to the fact that the method gives more accurate forecast with respect to profit and loss as opposed to that offered by non-discounted Cash-flow calculations.
Besides the above methods, the firm uses a scoring technique to determine whether a project or project feature should be prioritized. This approach is closely linked to the requirements prioritization highlighted earlier above. In the scoring technique, the firm uses urgency, stakeholder, severity and impact as critical evaluation factors. The following table gives a hint about how the firm goes about this.
| | | | | |
| --- | --- | --- | --- | --- |
| Project down\ Critical Value Across | Severity | Urgency | Stakeholder | Impact |
| Project A | 0.8 | 0.3 | 0.6 | 0.8 |
| Project B | 0.6 | 0.5 | 0.4 | 0.7 |
| Project C | 0.9 | 0.7 | 0.6 | 0.7 |
From the table, prioritization is arrived at by evaluating the product of the critical values for each project. For instance, the table gives the following results:
Project A = f (severity*Urgency*Stakeholder*Impact)
= (0.8*0.3*0.6*0.8)
0.1152
Project B = (0.6*0.5*0.4*0.7)
= 0.084
Project C = (0.9*0.7*0.6*0.7)
= 0.2646
From the calculation, in which some factors have been eliminated, the project that ranks higher on the weighting is Project C followed by Project A and then Project B.  With this, it means that if all other factors are held constant then project C would be prioritized first. The values attached to each factor range from 0.1 to 1.
Recommendations
Based on the evaluation carried out about the firm, several recommendations are made that can improve project delivery and quality of work done in addition to increasing project profitability. The first recommendation is for the firm to assess resource availability when carrying out project prioritization. Secondly, the firm should reduce project and criteria set so as the top limit the amount of resources pumped into decision making about project organization and implementation. This recommendation is also supported by a similar recommendation offered by Mantel et al (2011). The third recommendation relates to the way in which projects are generally considered for implementation. It would improve on operations if prioritization is done within categories of projects so that related projected are evaluated against similar projects rather than evaluating projects that are not related at all and ranking them.
References
Burke, R. M. (2003) Project Management: Planning and Control Techniques (4th Edition) John Wiley & Sons
Frame, J. Davidson, (2003) Managing Projects in Organizations: How to Make the Best Use of Time, Techniques, and People, 3rd edition, Jossey-Bass, ISBN 0-787-96831-5
Kerzner, Harold, (2009) Project Management: Project Management: A Systems Approach to Planning, Scheduling, and Controlling, 10th edition, Wiley, ISBN 0-470-27870-6
Larson, Elizabeth, and Richard, (2009) How to Create a Clear Project Plan, Project Times, January 2009
Larson, Elizabeth, and Richard, (2009) Requirements Management, Part 1: Requirements Planning,  Watermark Learning, Inc., ISBN 978-0578019598
Lewis, James, (2006) The Project Manager's Desk Reference, 3rd edition, McGraw-Hill, ISBN 0-071-46464-6
Mantel, J. S., Meredith, J. R., Shafer, S. M. & Sutton, M. M. (2011) Project Management in Practice; 4th Edition. John Wiley & Sons
Martin, Paula, & Tate, Karen, (1997) The Project Management Memory Jogger: A Pocket Guide for Project Teams, GOAL/QPC, ISBN 1-576-81001-1
Maylor, H. (2010) Project Management. Financial Times Prentice Hall
Meredith, R. Jack and Mantel, Jr., Samuel J., (2008) Project Management: A Managerial Approach, 7th edition, Wiley, ISBN 0-470-22621-8
Pinto, J. K. (2007) Project Management: Achieving Competitive Advantage. Pearson/ Prentice Hall
Project Management Institute- PMI (2013, A Guide to the Project Management Body of Knowledge: (PMBOK's Guide), 5th edition, PMI,
Schwalbe, Kathy, (2009) Information Technology Project Management (with Microsoft Project 2007 CD-ROM), 6th edition, Course Technology, ISBN 0-324-78692-1
Stackpole, Cynthia Snyder, (2009) A Project Manager's Book of Forms: A Companion to the
PMBOK's Guide, Wiley, ISBN 978-0470389843
Walesh, S. G. (2012). Project Management: Critical Path Method and Scope Creep. Engineering Your Future: The Professional Practice Of Engineering, Third Edition, pp. 195–230.
Weiss, Joseph, and Wysocki, Robert, (1992) Five-phase Project Management: A Practical Planning And Implementation Guide, Basic Books, ISBN 0-201-56316-9
---
Are you busy and do not have time to handle your assignment? Are you scared that your paper will not make the grade? Do you have responsibilities that may hinder you from turning in your assignment on time? Are you tired and can barely handle your assignment? Are your grades inconsistent?
Whichever your reason is, it is valid! You can get professional academic help from our service at affordable rates. We have a team of professional academic writers who can handle all your assignments.
Plagiarism free papers
Timely delivery
Any deadline
Skilled, Experienced Native English Writers
Subject-relevant academic writer
Adherence to paper instructions
Ability to tackle bulk assignments
Reasonable prices
24/7 Customer Support
Get superb grades consistently
Online Academic Help With Different Subjects
Literature
Students barely have time to read. We got you! Have your literature essay or book review written without having the hassle of reading the book. You can get your literature paper custom-written for you by our literature specialists.
Finance
Do you struggle with finance? No need to torture yourself if finance is not your cup of tea. You can order your finance paper from our academic writing service and get 100% original work from competent finance experts.
Computer science
Computer science is a tough subject. Fortunately, our computer science experts are up to the match. No need to stress and have sleepless nights. Our academic writers will tackle all your computer science assignments and deliver them on time. Let us handle all your python, java, ruby, JavaScript, php , C+ assignments!
Psychology
While psychology may be an interesting subject, you may lack sufficient time to handle your assignments. Don't despair; by using our academic writing service, you can be assured of perfect grades. Moreover, your grades will be consistent.
Engineering
Engineering is quite a demanding subject. Students face a lot of pressure and barely have enough time to do what they love to do. Our academic writing service got you covered! Our engineering specialists follow the paper instructions and ensure timely delivery of the paper.
Nursing
In the nursing course, you may have difficulties with literature reviews, annotated bibliographies, critical essays, and other assignments. Our nursing assignment writers will offer you professional nursing paper help at low prices.
Sociology
Truth be told, sociology papers can be quite exhausting. Our academic writing service relieves you of fatigue, pressure, and stress. You can relax and have peace of mind as our academic writers handle your sociology assignment.
Business
We take pride in having some of the best business writers in the industry. Our business writers have a lot of experience in the field. They are reliable, and you can be assured of a high-grade paper. They are able to handle business papers of any subject, length, deadline, and difficulty!
Statistics
We boast of having some of the most experienced statistics experts in the industry. Our statistics experts have diverse skills, expertise, and knowledge to handle any kind of assignment. They have access to all kinds of software to get your assignment done.
Law
Writing a law essay may prove to be an insurmountable obstacle, especially when you need to know the peculiarities of the legislative framework. Take advantage of our top-notch law specialists and get superb grades and 100% satisfaction.
What discipline/subjects do you deal in?
We have highlighted some of the most popular subjects we handle above. Those are just a tip of the iceberg. We deal in all academic disciplines since our writers are as diverse. They have been drawn from across all disciplines, and orders are assigned to those writers believed to be the best in the field. In a nutshell, there is no task we cannot handle; all you need to do is place your order with us. As long as your instructions are clear, just trust we shall deliver irrespective of the discipline.
Are your writers competent enough to handle my paper?
Our essay writers are graduates with bachelor's, masters, Ph.D., and doctorate degrees in various subjects. The minimum requirement to be an essay writer with our essay writing service is to have a college degree. All our academic writers have a minimum of two years of academic writing. We have a stringent recruitment process to ensure that we get only the most competent essay writers in the industry. We also ensure that the writers are handsomely compensated for their value. The majority of our writers are native English speakers. As such, the fluency of language and grammar is impeccable.
What if I don't like the paper?
There is a very low likelihood that you won't like the paper.
Reasons being:
When assigning your order, we match the paper's discipline with the writer's field/specialization. Since all our writers are graduates, we match the paper's subject with the field the writer studied. For instance, if it's a nursing paper, only a nursing graduate and writer will handle it. Furthermore, all our writers have academic writing experience and top-notch research skills.
We have a quality assurance that reviews the paper before it gets to you. As such, we ensure that you get a paper that meets the required standard and will most definitely make the grade.
In the event that you don't like your paper:
The writer will revise the paper up to your pleasing. You have unlimited revisions. You simply need to highlight what specifically you don't like about the paper, and the writer will make the amendments. The paper will be revised until you are satisfied. Revisions are free of charge
We will have a different writer write the paper from scratch.
Last resort, if the above does not work, we will refund your money.
Will the professor find out I didn't write the paper myself?
Not at all. All papers are written from scratch. There is no way your tutor or instructor will realize that you did not write the paper yourself. In fact, we recommend using our assignment help services for consistent results.
What if the paper is plagiarized?
We check all papers for plagiarism before we submit them. We use powerful plagiarism checking software such as SafeAssign, LopesWrite, and Turnitin. We also upload the plagiarism report so that you can review it. We understand that plagiarism is academic suicide. We would not take the risk of submitting plagiarized work and jeopardize your academic journey. Furthermore, we do not sell or use prewritten papers, and each paper is written from scratch.
When will I get my paper?
You determine when you get the paper by setting the deadline when placing the order. All papers are delivered within the deadline. We are well aware that we operate in a time-sensitive industry. As such, we have laid out strategies to ensure that the client receives the paper on time and they never miss the deadline. We understand that papers that are submitted late have some points deducted. We do not want you to miss any points due to late submission. We work on beating deadlines by huge margins in order to ensure that you have ample time to review the paper before you submit it.
Will anyone find out that I used your services?
We have a privacy and confidentiality policy that guides our work. We NEVER share any customer information with third parties. Noone will ever know that you used our assignment help services. It's only between you and us. We are bound by our policies to protect the customer's identity and information. All your information, such as your names, phone number, email, order information, and so on, are protected. We have robust security systems that ensure that your data is protected. Hacking our systems is close to impossible, and it has never happened.
How our Assignment  Help Service Works
You fill all the paper instructions in the order form. Make sure you include all the helpful materials so that our academic writers can deliver the perfect paper. It will also help to eliminate unnecessary revisions.
2.      Pay for the order
Proceed to pay for the paper so that it can be assigned to one of our expert academic writers. The paper subject is matched with the writer's area of specialization.
3.      Track the progress
You communicate with the writer and know about the progress of the paper. The client can ask the writer for drafts of the paper. The client can upload extra material and include additional instructions from the lecturer. Receive a paper.
4.      Download the paper
The paper is sent to your email and uploaded to your personal account. You also get a plagiarism report attached to your paper.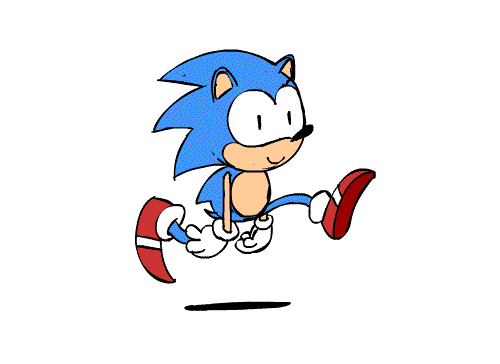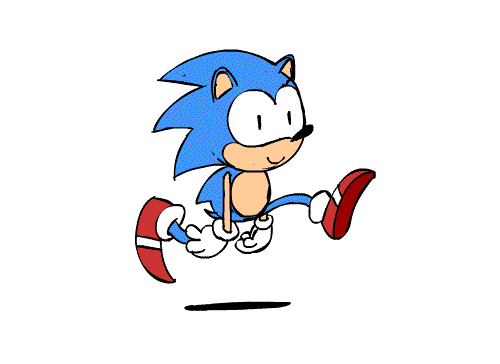 PLACE THIS ORDER OR A SIMILAR ORDER WITH US TODAY AND GET A PERFECT SCORE!!!
---