CHAPTER TWO
LITERATURE REVIEW
2.1 Introduction
2.2 Theoretical Review
2.2.1 One way communication model
This is a communication model that entails three components, the sender, the receiver, and the message (Study.com, nd). The sender sends a message, and the receiver gets it, but the vice versa does not happen. A good example is the print media. For example, this research can only be read by the receiver, but he/she does not get to communicate feelings back. It only aims at delivering information to the receiver. It is limited by space and time in that the receiver can not reach the sender. There are two forms of one-way communication models; the Press Agentry and The public information and there are discussed below
Press agentry is a model developed by Grunig & Hunt. The model seeks publicity and to lure the masses into loving a product or a service. According to Daugherty (n.d), it focuses on the outcome and not the steps of arriving at the result. It was considered the most unethical model. A good example is The BT Barnum way of communication; He used cartoons that conveyed fantasies and rumors with no research bases to the public. It is more of a business-oriented model. Seth and Godin published a work on the model and termed it 'All Marketers are Liars' and was cited by Smith (2016. It does not involve any fact-finding or consideration of ethics, and it aims at swindling and attracting buyers to advertised products and services. A good example is the energy drinks adverts or the beauty products adverts in our today televisions. They are overrated, according to their adverts.
Don't use plagiarized sources. Get Your Custom Essay on
One way communication model paper
Just from $9/Page
The public information model was developed to cover for the shortcomings of Press agentry in the 19th Century. Ivy Ledbetter Lee engineered the model. It was more truthful and observed ethical issues in their dealings (Kasanga, 2015). It did not avoid the laziness of fact-finding, but at least it shunned rumors and conveyed more accurate information. It sends information to the public without necessarily luring them or making them fall in love with the product. It involves no manipulation and leaves the decision-making process to the receiver. It only disseminates the necessary information with no emphasis. It comprises the press release, filming and featured stories. The public information model has been employed in so many sectors an example is in NACADA, it advertises the harmful effects of alcohol and cigarettes without adding rumors to it, it only passes the facts to the public (Theaker, 2017). In Agricultural models, a lot of information is passed concerning soil preservation and tree planting by highlighting the factual effects of not or conserving soil and tree planting.
2.2.2 Two-Way  Model of Communication (1page)
Two Way Communication Model is a complete circuit form of communication. According to Theaker (2017), the sender sends a message to the receiver, and the receiver gives a response as demonstrated below;
it is a sophisticated form of information it ranges from the asymmetrical model to the symmetrical model.
The asymmetrical model is also referred to as the persuasive scientific model as it uses social science channels to persuade users (Yuan et al., 2017). Its main objective is to convince the public into a change of attitude towards something though the effect is short-lived. Organizations research opinion polls and use this feedback to convey information to consumers in their favor. It uses social media platforms such as Twitter and Facebook. Content is posted on the platform, and the public comments or likes or even shares the post (Dragieva & Phung Dug, 2017). The more the likes and positive comments, the more consumers develop an attraction to the product and hence purchase it. This way, they would have used the audience to market the product. This is a replica of the Agentry model, just that it is a two-way model. It involves a few facts, and its main aim is to profit the organization and not to satisfy the consumer. It is termed asymmetrical since there is no balance between the seller and the consumer.
The symmetric model, on the other hand, is a happy consumer happy buyer model of communication. As opined by Depaula & Dinceli (2016) it is based on lots of research and conveying of factual and precise information. It was brought into being by Edward Barneys together with the asymmetrical model. It also uses the social media platform but with no objective of persuading the public. It gathers public opinion with the intent of making a product that will satisfy general needs. It is a balanced model in such a way that equilibrium is maintained between the marketer and the buyer.
2.3 Empirical Review
2.2.1 Use of Face-to-Face Exchanges by Farmers to Access Information (2 pages)
Face to face exchanges includes field visit by extension officers and another specialist, going to shows and exhibitions, workshops and seminars, etc. Agricultural extension professionals and organization seek to disseminate necessary information to farmers using Face to Face approach. It is one of the best ways of accessing data as the farmers not only get the information but they can interpret the tone in which the information is conveyed, the body and facial expressions involved, and also it gives the time to interact and get more clarification in the discussion subject. It has both advantages and disadvantages though the benefits outweigh the cons.
In a research done by Trotsky & Mureithi in Kiambu (nd), to find out the perception of the farmers on the dissemination techniques by community workers, they found out that 60% of farmers preferred visits and training by community workers as a way of receiving information. However, very fewer farmers implemented whatever they learned and preferred to stick to practicing what the next farmer practiced. This research complied with the one done by Adeola et al. (2005), which showed that farmers in Uganda exhibited deficient levels of implementing techniques thought during livestock training.
According to Murage et al. (2012), farmer's field days and schools had the most significant impact in conveying and convincing farmers to engage in integrated pest management (IPM) method. Leema, Mary & Aram(2018), in their research on Indian farmers, found out that farmers preferred face to face exchange of information to other techniques. 52% of the farmers preferred workshops after every three months, 18% chose monthly training, 16% preferred training anytime they needed, 8% preferred no more training programs since they felt they had acquired enough information, and the other 6% preferred to be trained twice a year.
In GEO polls survey conducted by Eliott (2018), it was observed that a significant number of farmers primarily got their information. They ascertained their comfort on face to face communication and preferred no other sources such as social media and telephony. Adetimehin & Okunlola (2018) seconded existing research that farmers in Nigeria preferred and implemented information gathered from friends, neighbors, and relatives because the information was relayed transparently and was reliable and readily available. Trust issues are also part of the reason they prefer knowledge from people they know.
Rose et al. (2016), found out that to popularise the use farmers Decision Making Tools, it was necessary to put farmers in groups of ten and let them discuss their experiences with the technology and this would be the most effective way to disseminate information. They also opined that peer debates were the most trusted and helped farmers make implementation decisions.
2.2.2 Use of Mass Media by Farmers to Access Information (2pages)
Social media is a useful tool in disseminating information to farmers. Examples of these techniques include Radio, television, print media, and  Most farmers literate or illiterate access information through mass media. Nowadays, language barriers are no longer an issue to most farming communities as there are TV and Radio stations that do their broadcasts in vernacular language. Mass media has become readily available and cheapest way of farmers accessing information. Though, some few challenges might be encountered with the technique.
The most popular and widely used form of mass media is the Radio. In a research done by Mgbakor, Iyobar & Okezie (2013), in Delta State, Nigeria, they found out that of all the forms of mass media, 81% used Radio with an 80% respondents of implementation, and the other percentage, used television and print media. Radio was found to be 87 % available and the different portions were TV and print media. According to Murphy (2008), Malaysian farmers spend 1 hour and 33 minutes to listen to Radio every day. Sharma & Sharma (2010) gave contradicting information, in a research done in India, they found out that more farmers (80%) used TV and less (67%) used Radio, 55% of farmers read newspapers which is quite a high percentage to the situation in Kenya. Adoption of the information followed the same route as TV had the highest percentage and print media the lowest.
Television is an infective way of educating farmers as it is more practical than radio and print media. In Kenya, however, few programs are running on favorite Tv stations such as Shamba Shape Up. As stated by Ogolla (2015), the program has been instrumental in teaching farmers innovative ways of farming. The reality show has helped improve farmers productivity and give them solutions to most farming challenges. A new but not so popular program, Mkulima ni Ujuzi, airs in QTv. Other programs are also available in vernacular stations such as Inoro Tv and Kass Tv. Ogolla (2015) also found out that only 7% of farmers in Yimbo East- Kenya, used television majorly teachers who had electricity supply. Nazari & Hassan (2011ft), did research in Nigeria and established that Tv was no popular despite it being useful. They suggested that more vernacular programs on agriculture be aired as the language barrier was one challenge experienced by farmers. They also suggested the use of a more attractive way to convey information such as cartoons and agricultural contests. According to Aywer (2016), poor farmers are unable to afford television as it is costly. The cost of subscription too was introduced, and it made TVs more expensive. Murphy (2008), observed that Malaysian farmers spend close to two hours to watch television each. In case more agriculture programs were aired on TV, farmers could gather more knowledge.
Press media include newspapers, brochures, magazines, books, and journals. Print media, however, plays the least role in disseminating agricultural information and is ranked third in mass media dissemination. According to Oto et al. (2011), a lot of farmers do not use print media as they come from rural areas and are also illiterate. Adolwa et al. (2012) too opined the fact that illiteracy levels in the African continent are one of the limitations in accessing press media information as they cannot read. According to FAO (nd), posters are a useful way of advertising upcoming agricultural events. They are to be placed in strategic positions and carry catchy graphics to attract viewers attention. They also opined that newspapers are not familiar with rural farmers but used by local leaders to update their knowledge on new agricultural technologies and use the information to educate the public.
There has been a decline, however, in the use of Radio in developed countries. As opined by  Rhoades and Aue (2010), podcasting has taken over radio broadcasting, and farmers have embraced the audio news distribution as the new norm of accessing agricultural information.  In the UK as established by Stocks (2014), it was confirmed that Farmers Weekly Magazine sold Indeed, approximately  65,000 copies in 2010 to farmers, these Magazines were to be circulated among farmers who could also obtain information through the same. This is a clear indication that print Media is working.
2.2.3 Use of Mobile Telephony Channels by Farmers to Access Information (2 pages)
Telephony is the use of mobile phones to make calls or send and receive texts. According to Crandall (2016), farmers prefer voice calls to the SMS as they find it cumbersome and time-wasting. Information relayed on-call bears higher clarity compared to texting. Farmers who received SMS had trust issues with the source and could not forward it to the next person unless they knew who it was from. In her research, Lung' ahi & Mokua (2014), to find out the effect of disseminating information by use of SMS by SOKO+, it showed that only 20% had phones and used Soko+ and an equal percentage had phones but did not use Soko+.
Masuki et al. (2010) found out that farmers use phones mostly during planting and harvesting seasons to inquire about purchases, technology, and market. The phones enabled them to know the required products and prevailing prices, and by this, they could negotiate prices and plan on their selling of products. The farmers considered phones enable to help inquire or give information to natural resource management as this was a long process that required a lot of explanation. Dr. Masuki (nd), affirmed this through World Agroforestry research on Ugandan farmers usage of the phone to access information. 80% of farmers used their phones to access market information, and this boosted their way of living.
According to One Acre Fund (2019), all member farmers were able to be updated on farming activities of their crops in time and were able to pay their loans in time. Elliot (2018), second the fact through her opinion polls research. Nine hundred farmers took part in the polls and were able to give the information required.
A lot of agriculture mobile apps have been devised as an example being Soko+. Stocks (2011) opined that more mobile apps were likely to crop up within no time. These apps are used to access agricultural information such as weather forecast, disease diagnosis and treatment,  and their mode of application and also pest management techniques. According to Cropnuts (2018), mobile apps in Kenya, for example, Soko+, MFarm, and AFA have helped farmers to learn on prevailing market trends and market. The mobile apps have saved farmers from the hands of middlemen who are always ready to use them for their selfish gains. It has become a toll of connecting farmers to consumers and stockists. All the farmers need to do is taking a pic and uploading it to the app, and the diagnosis automatically generated.
Kaske, Mvena & Sife (2018), in their research, found out that 90.6% of household heads use their phones to make agriculture-related calls, 85.9% of the farmers used their phones to receive phone calls that were agriculture-related. It also established that very few household heads used SMS on rare occasion. They deduced that mobile phones are instrumental in disseminating agricultural information in Ethiopia.
In his research to find the frequency of farmers usage of the phone, Mwangi (2012) discovered that 44.8% of the farmers requested or searched for information occasionally, 28.1% combed information every week, and lastly 5.2% were daily accessing information. The farmers were found to be searching for varied types of information ranging from management, pest and disease mitigation, market, and farm inputs prices. In the same research, they also determined the sources if the information and they found out that; government extensions, NGOs, fellow but successful farmers, intermediaries, milk practices, veterinary officers, and agro vet dealers (Mwangi, 2012)
Mobile phones have a significant impact on their users when it comes to implementation of ideas gathered. In their field research, Mutunga & Mwaela (2016), discovered that 54.8% could not relate the information of phone as being significant to their farming practices. 25.9% admitted that mobile phones had impacted their agricultural activities, 10.25%, said that they were able to get information on farming inputs such as pesticides and animal nutritional feeds. Lastly, 3.5% admitted that it helped them plan their crop activities.
2.2.4 Use of Social Media Channels by Farmers to Access Information (2pages
Social media platforms such as Twitter and Facebook are used to convey information to farmers. There are groups on facebook such as Digital Farmers Kenya, a farmers forum where farmers get to table their issues, and they get help from fellow farmers and professionals in the group. It is also instrumental in searching for a market to sell or buy farm products and services. Social media has been able to transverse the Geographical barriers and unit farmers worldwide.
Cline (2011), opined that farmers spend a lot of time in social media searching for farming information. Farmers prefer twitter according to the findings to share farming news as well as referring others to places to find their problems solved. In a research carried out in Kiambu by Wangu (2016), on social media usage to access information, it was found out that, 42.9% of farmers are active participants and users of Facebook, 24.7% were found to be users of YouTube and lastly 13.0% citing Twitter. LinkedIn and Google+ and LinkedIn recorded 6.4% and 2.6% of active users and participants, respectively. In the same research, the frequency of use was established, and from the findings it showed that; 46.8% of Facebook users log in to the platform at least once a week, seconded 20.8% users who log in twitter at least every day,  (16.9% access information through Whatsapp groups at least once in a month. Lastly, YouTube and LinkedIn, with a percentage of 15.6% and 27.3% respectively accessed data weekly. From these findings, it was concluded that Facebook is the most popular social media platform, followed by Twitter and the rest.
Facebook messenger has become a useful tool for interaction. Cropnuts (2018), found out that farmers have been saved the hustle of going to Agrovets for advice and instead get a chance to chat with them through messenger any time of the day and from any part of the world. They can get information quickly and easily on emerging trends and techniques in an agricultural field. , for instance, have their page that is interactive with farmers both on the timeline and through messenger private messaging.
However, there are challenges faced while trying to access information through social media. Wangu (2016), found out that some of the challenges faced by Kiambu farmers were poor network conditions, the high cost of data bundles and power outages.
Farmers from all over the world use social media to gather knowledge. In his study in Pakistan, Mconell (2015), found out that 42% of Facebook and Youtube users accessed the platform daily. They used this platform to share their experiences in farming or gather other personal experiences. Agricultural professionals were found to be Youtube users. Of the 51% Youtube users, 60% were found to be sharing any news, 58% listen to music, and 56% watch educational agriculture videos and tutorials. He also observed that morning hours and evening are the hours they access social media
---
Are you busy and do not have time to handle your assignment? Are you scared that your paper will not make the grade? Do you have responsibilities that may hinder you from turning in your assignment on time? Are you tired and can barely handle your assignment? Are your grades inconsistent?
Whichever your reason is, it is valid! You can get professional academic help from our service at affordable rates. We have a team of professional academic writers who can handle all your assignments.
Plagiarism free papers
Timely delivery
Any deadline
Skilled, Experienced Native English Writers
Subject-relevant academic writer
Adherence to paper instructions
Ability to tackle bulk assignments
Reasonable prices
24/7 Customer Support
Get superb grades consistently
Online Academic Help With Different Subjects
Literature
Students barely have time to read. We got you! Have your literature essay or book review written without having the hassle of reading the book. You can get your literature paper custom-written for you by our literature specialists.
Finance
Do you struggle with finance? No need to torture yourself if finance is not your cup of tea. You can order your finance paper from our academic writing service and get 100% original work from competent finance experts.
Computer science
Computer science is a tough subject. Fortunately, our computer science experts are up to the match. No need to stress and have sleepless nights. Our academic writers will tackle all your computer science assignments and deliver them on time. Let us handle all your python, java, ruby, JavaScript, php , C+ assignments!
Psychology
While psychology may be an interesting subject, you may lack sufficient time to handle your assignments. Don't despair; by using our academic writing service, you can be assured of perfect grades. Moreover, your grades will be consistent.
Engineering
Engineering is quite a demanding subject. Students face a lot of pressure and barely have enough time to do what they love to do. Our academic writing service got you covered! Our engineering specialists follow the paper instructions and ensure timely delivery of the paper.
Nursing
In the nursing course, you may have difficulties with literature reviews, annotated bibliographies, critical essays, and other assignments. Our nursing assignment writers will offer you professional nursing paper help at low prices.
Sociology
Truth be told, sociology papers can be quite exhausting. Our academic writing service relieves you of fatigue, pressure, and stress. You can relax and have peace of mind as our academic writers handle your sociology assignment.
Business
We take pride in having some of the best business writers in the industry. Our business writers have a lot of experience in the field. They are reliable, and you can be assured of a high-grade paper. They are able to handle business papers of any subject, length, deadline, and difficulty!
Statistics
We boast of having some of the most experienced statistics experts in the industry. Our statistics experts have diverse skills, expertise, and knowledge to handle any kind of assignment. They have access to all kinds of software to get your assignment done.
Law
Writing a law essay may prove to be an insurmountable obstacle, especially when you need to know the peculiarities of the legislative framework. Take advantage of our top-notch law specialists and get superb grades and 100% satisfaction.
What discipline/subjects do you deal in?
We have highlighted some of the most popular subjects we handle above. Those are just a tip of the iceberg. We deal in all academic disciplines since our writers are as diverse. They have been drawn from across all disciplines, and orders are assigned to those writers believed to be the best in the field. In a nutshell, there is no task we cannot handle; all you need to do is place your order with us. As long as your instructions are clear, just trust we shall deliver irrespective of the discipline.
Are your writers competent enough to handle my paper?
Our essay writers are graduates with bachelor's, masters, Ph.D., and doctorate degrees in various subjects. The minimum requirement to be an essay writer with our essay writing service is to have a college degree. All our academic writers have a minimum of two years of academic writing. We have a stringent recruitment process to ensure that we get only the most competent essay writers in the industry. We also ensure that the writers are handsomely compensated for their value. The majority of our writers are native English speakers. As such, the fluency of language and grammar is impeccable.
What if I don't like the paper?
There is a very low likelihood that you won't like the paper.
Reasons being:
When assigning your order, we match the paper's discipline with the writer's field/specialization. Since all our writers are graduates, we match the paper's subject with the field the writer studied. For instance, if it's a nursing paper, only a nursing graduate and writer will handle it. Furthermore, all our writers have academic writing experience and top-notch research skills.
We have a quality assurance that reviews the paper before it gets to you. As such, we ensure that you get a paper that meets the required standard and will most definitely make the grade.
In the event that you don't like your paper:
The writer will revise the paper up to your pleasing. You have unlimited revisions. You simply need to highlight what specifically you don't like about the paper, and the writer will make the amendments. The paper will be revised until you are satisfied. Revisions are free of charge
We will have a different writer write the paper from scratch.
Last resort, if the above does not work, we will refund your money.
Will the professor find out I didn't write the paper myself?
Not at all. All papers are written from scratch. There is no way your tutor or instructor will realize that you did not write the paper yourself. In fact, we recommend using our assignment help services for consistent results.
What if the paper is plagiarized?
We check all papers for plagiarism before we submit them. We use powerful plagiarism checking software such as SafeAssign, LopesWrite, and Turnitin. We also upload the plagiarism report so that you can review it. We understand that plagiarism is academic suicide. We would not take the risk of submitting plagiarized work and jeopardize your academic journey. Furthermore, we do not sell or use prewritten papers, and each paper is written from scratch.
When will I get my paper?
You determine when you get the paper by setting the deadline when placing the order. All papers are delivered within the deadline. We are well aware that we operate in a time-sensitive industry. As such, we have laid out strategies to ensure that the client receives the paper on time and they never miss the deadline. We understand that papers that are submitted late have some points deducted. We do not want you to miss any points due to late submission. We work on beating deadlines by huge margins in order to ensure that you have ample time to review the paper before you submit it.
Will anyone find out that I used your services?
We have a privacy and confidentiality policy that guides our work. We NEVER share any customer information with third parties. Noone will ever know that you used our assignment help services. It's only between you and us. We are bound by our policies to protect the customer's identity and information. All your information, such as your names, phone number, email, order information, and so on, are protected. We have robust security systems that ensure that your data is protected. Hacking our systems is close to impossible, and it has never happened.
How our Assignment  Help Service Works
You fill all the paper instructions in the order form. Make sure you include all the helpful materials so that our academic writers can deliver the perfect paper. It will also help to eliminate unnecessary revisions.
2.      Pay for the order
Proceed to pay for the paper so that it can be assigned to one of our expert academic writers. The paper subject is matched with the writer's area of specialization.
3.      Track the progress
You communicate with the writer and know about the progress of the paper. The client can ask the writer for drafts of the paper. The client can upload extra material and include additional instructions from the lecturer. Receive a paper.
4.      Download the paper
The paper is sent to your email and uploaded to your personal account. You also get a plagiarism report attached to your paper.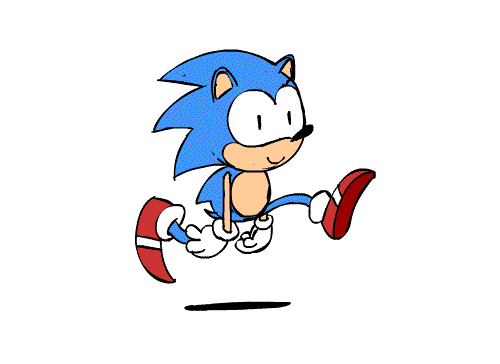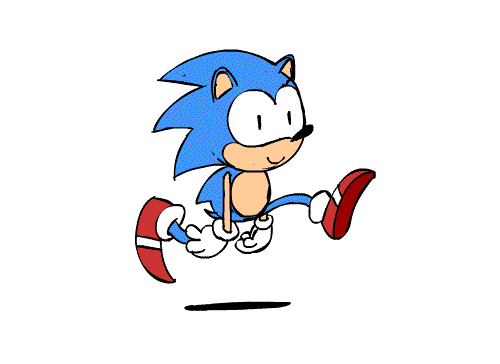 PLACE THIS ORDER OR A SIMILAR ORDER WITH US TODAY AND GET A PERFECT SCORE!!!
---