1.0 Introduction
The aim of this paper is to critically evaluate the standing of Marks and Spencer in terms of risk management, corporate social responsibility, and corporate sustainability and relate these aspects to the performance of the company. This case study takes an exploratory approach and might be important in providing a generic depiction of Marks and Spencer in relation to how it manages its current and projected risks and how it relates this to its performance and competitive standing in the volatile global fashion industry.
2.0 Case Study: Marks and Spencer
2.1 CSR and Risk Management for Marks and Spencer
Energy is important to the operations of Marks and Spencer. Interruption in the supply of this energy can have dire consequences to production and distributions of its products to consumers and customers. To mitigate the risk of energy supply interruptions, Marks and Spencer has made flexible framework contracts with a number of suppliers to supply the company with energy in the UK (Holliday 2010). These flexible framework contracts help the company to spread its risks of buying in large volumes to a number of suppliers. In addition, the company has a special team exclusively meant to deal with risks associated with purchases of energy and this team helps in monitoring the energy market and making appropriate recommendations in addition to overseeing the energy contracts (Holliday 2010).
Don't use plagiarized sources. Get Your Custom Essay on
CSR and Risk Management for Marks and Spencer
Just from $9/Page
Another risk management strategy used by Marks and Spencer is the use of forwarding operation plans. This is done through hedging strategy and it helps the company to cap its risk exposure in any year to a certain acceptable percentage (Holliday 2010).
The company also uses risk perception change strategy as a risk management approach (Zsidisin 2003). In this approach, the company involves managers and employees in perception change seminars to ensure that they have the correct perception about risks of diverse nature. This approach is significant and supported in mainstream literature, for instance by Bryson (2004), who points out that perception plays an equally important role in determining the outcome of the risk management exercise. This is because perception provides a good picture of the kind of a culture the particular organization has cultivated with respect to managing risks encountered or projected (Bryson 2004).
There is stiff competition in the global fashion industry and this poses a greater risk to Marks and Spencer, more so if it can lose its competitive advantage to other competitors (Khan 2005). To mitigate the risks that can result from the loss of competitive advantage, Marks and Spencer launched a strategy and structure to accelerate company growth and place it in a competitive position (Khan 2005). The company consolidated its suppliers to focus on a small but crucial number of suppliers and developed a close personal relationship with them. Through this strategy, the company shifted 75% of its supply needs to its overseas suppliers dealing with them directly and invested in their underlying competence design to deal with their operational and supply risks. The risk mitigation strategies taken by Marks and Spencer are justifiable and supported by literature since proper risk management helps to boost the image of its culture (Haigh & Griffiths, 2007). Success in risk mitigation is one aspect that organisations prominently use to properly lay claim to their good standing in the business environment or society in general (Haigh & Griffiths, 2007). In recapitulation, Marks and Spencer manages risks through three main approaches. The first is risk management through maximization of operational efficiency. It also manages risks through design procurement and lastly through fostering supplier relationships.
The complexity and competitiveness in the fashion industry necessitates that managers and management must first carry out a thorough internal assessment to evaluate the business system in place and the organizational system existent. These merely give the management a view of the relevant resources, the best way to deploy them and the general organisation culture and structure (Bryson, 2004). These are important because most organizations have specified ways of doing things where particular channel of processes must be followed and structure adhered to. Failing to observe this may cause more conflict easily.
After that, the decision-makers embark on coming up with solutions to solve the identified problems.  As already mentioned that the environment is highly complex and dynamic hence calls for extra care handling the process of risk management as well. Therefore, various potential strategies are devised but only the optimal one selected based on such factors as impact, the anticipated benefits and general response from other players in the market or industry. The selected strategy is acted upon though it must be passed through evaluations to ensure performance control to achieve the desired standards.
2.2 Corporate sustainability strategies as appropriate to Marks and Spencer strategy and operations
Other authors have pointed out to the important role played by the manager in organization's decision making hence the achievement of the corporate social responsibility and corporate sustainability (Hemingway 2005). The management must involve all employees in their CSR plans since key staff members face complex tasks to ensure that the set objectives of the CSR are achieved. Since CSR calls for a high level of understanding of the key issues involved for reasonable and responsibly ethical decisions to be made, most CSR literature points out that the managers have a responsibility to integrate the need for gathering required skills for ethical decisions to be made and the fact that a right formula must be established for involving the employees (e.g. Gellerman 1986; Carroll 1991). Translating the new set of ideas, which are initially viewed as jargon, into business language is an obstacle that must be overcome by the policymakers in the organization. Another perspective in the CSR literature has hinted that moral orientation of the manager plays a major role in determining the consequences of the decisions made. Nevertheless, the literature indicates that many immoral decisions made by managers are made for various reasons of the managers. These reasons may include differences in opinions or diversity in individual perspective on corporate interests.
Since the moral orientation of the decision-maker may impact the outcome of the decisions made with respect to the corporate sustainability, some of the prominent suggestion given to deal with this include increased surveillance and control (Gellerman 1986), the realisation of the fact that the senior managers have the responsibility of clarifying the meaning of morality and loyalty (Hemingway 2005).
Training has also been suggested as another way of making sure that immoral decisions are reduced in the corporate sustainability plans made by organizations.  Ethics training should be given to managers to enable them reasonable and informed decisions as well as increase their skills in ethical decision making (Hemingway 2005).
Quantitative and Qualitative Impacts of Plan A
Stakeholder Inclusivity
Marks & Spencer's Plan A has a multifaceted perspective when looked on the point of view of the stakeholders and resource inclusion. The plan integrates various stakeholders and resources and works to ensure that an optimal equation is achieved which stands to support sustainability in doing business. The plan is aimed at reducing the amounts of carbon dioxide emitted by the company into the atmosphere hence support the green world idea that has gained a lot of prominence in the recent years as many business organisations come up with anti-pollution initiatives. In the financial year 2006/2007, the company registered a CO2 emissions totalling 517 000 tonnes. The year that followed saw a significant reduction in the CO2 emissions with the emissions registered totalling 469,000 tonnes, which is a 48,000 tonnes reduction compared to the previous year. Governments have been stern on issues of green gas emissions and this part of M&S clearly shows that it supports the government's efforts to reduce green gas emissions such as carbon dioxide. Another aspect of the Plan A that has a clear and direct quantitative attribute is energy use.
The company aims at reducing the amount of energy used, not just by the company but also encourages the consumers and the society at large to reduce amount of energy used so as to save energy. For example, the company encourages consumers to wash at 30°C to save heating energy. This is done by putting the information labels on the clothing products. The strategy taken by the company's plan A is clearly geared toward achieving both short-term and long-term results. In the 2012 financial highlight relating to Plan A, the firm reported a 50% up in the net benefits generated from the plan amounting to £105 million. The energy savings across the firm's operations were reported to be 28% adjusted for weather against the 2006/2007. In terms of the products made by the company and which have the product qualities of Plan A, the company recorded that 31% of the products have Plan A qualities by volume. Alongside these achievements recorded for the group's Plan A, the group revenue was £9.9 billion standing at 2.0% higher than the previous record. The underlying group operating profit stood £810 million and this was 1.8% down from what was recorded previously. The underlying group profit before tax was 2.2% down standing at £705.9 million.
When Plan A was established by the Group in 2007, it was intended to address three main challenges and any evaluation of the strides made by the plan must be done in consideration or in reference to how far the challenges have been addressed. The first challenge was how to deal with the pressure on constrained resources. The other challenges included dealing with increasing social inequality and the creation of healthier and sustainable lifestyles in the developed world.
In order for the group to smoothly achieve its objectives as spelt in the Plan A strategy, the objectives spelled in the 'How we do Business' must be aligned with the Plan A objectives. In the 'How we do Business' layout, the  group targets a  change through the way it deals with the retailers, consumers, the government and the society at large. In the retail business, the group's target is for the firm to be the best retailer in sustainable retailing. The group has achieved 138 commitments out of the 180 set in 2007 and added in 2010. The achievement of the commitments has made the group reduce environmental impacts from carbon dioxide emissions and benefited the stakeholders worldwide by generating benefits which are re-invested into the business. This is a good long-term target that is likely to generate more benefits in the long-run.
The group also reports that it managed to become carbon and produced no landfill waste. In addition, the group managed to produce 100% wild fish from the most sustainable sources. In targeting the social responsibility, the group managed to pull together 5 million customers to participate in the Plan A activities, in which 20 million Pounds were raised for charities in participation with the group's employees.Besides that, 11 million garments were also donated to Oxfam. The company reports that there is 185 million pounds net benefit available ready to be pumped back into the business.
There are 800,000 tonnes of carbon dioxide that have been saved across the M&S stores, offices, warehouses and delivery fleets. This is along the objective of the group to reduce the amount of carbon dioxide emitted and support the call for sustainable climate change. The group's energy efficiency increased by 28% per square foot, after adjustment for weather. In order to reduce waste production, the group's carrier bags reduced by 1.7 billion. This is also bolstered by 26% average reduction in non-glass packaging per item. With respect to the use of natural resources, the group reported an 18% reduction in water use at its stores, offices, and warehouses. The group also reported 84% sustainable wood sourcing. The graph below provides an overview of carbon dioxide emissions by Marks and Spencer.
Figure 1: CO2 Emissions, adopted from Marks & Spencer
Suppliers are important stakeholders in ensuring efficiency in the supply and distribution of products and raw materials for any business. Marks and Spencer has appreciated the important role played by suppliers by instituting a programme for training its suppliers. So far, 550,000 hours have been spent on training suppliers. This is a good strategy for the group because by increasing efficiency, it becomes easier to achieve other objectives such as ensuring efficient energy use and mitigate wastage. This training initiative falls under the group's fair partner pillar where it also has a pledge dabbed Milk Pledge Plus where farmers are rewarded for maintaining high standards of animal health and animal welfare. Still, under the fair partner pillar, the group organizes supplier conference in which 1,100 people attended the conference in 2012 Plan A supplier conference.
Health and wellbeing is another pillar that supports the aims and objectives of the Plan A initiative of the group. With this pillar in place, the objective is to support a healthy society with utmost wellbeing being taken into consideration at every step of business activity. The group put this into effect by ensuring that artificial colors and flavourings are removed from all its food and soft drinks starting from 1 April 2008. This aims to improve the nutritional value of the M&S food and drinks. Another aspect of the pillar aims to reduce the levels of saturated fat in dairy products. This has also been fully achieved.The other aim of the health and wellbeing pillar targets providing customers with foods that have specific health benefits. This aim has been achieved since 2011 when the company launched nutritionally enriched foods for customers.
Risks associated with "Plan A" Initiatives
Any business decision made carries a degree of risk with it in one way or another. However, when looked on the perspective of the long term benefits, the cost of the risk may be made to look immensely overweighed by the benefits that would accrue. The first sense of risk that is evident is the risk associated with change. Initiating change in a business operation carries an immense risk because it calls for a change in culture and the way things are done. It is good that the group successfully created a forum in which the stakeholders are directly involved in this change either by way of training or awareness. This move has minimised the negative effects of the risk of change.
While risk management is an important undertaking for any organization, perception plays an equally important role in determining the outcome of the risk management exercise. This is because perception provides a good picture of the kind of a culture the particular organisation has cultivated with respect to managing risks encountered or projected. Yet, there are many factors that determine how risk is perceived. These could be personal or may depend on the context of the risk. These aspects make it imperative that a business of whatever model develops appropriate strategies to deal with the perceived risk and mitigate it effectively. Even though it is evident that Marks & Spencer has not had a major impediment in the achievement of the objectives set out in the Plan A initiative, there is no well-laid strategy ton deal with the risks of perception and backlash.
There is another risk of uncertainty. As already mentioned, in the business environment where things are volatile and the future very uncertain, Plan A of the group carried uncertainties in several ways. First, the outcome was and is still a matter of speculation whether the outcome would match the desired ones to the end. Also, with the future uncertain projections are only a function of the past and present and the future changes may be way far removed from being near the trends currently observed. For this reason, there are other risks of incurring unrecoverable costs in case of backlash or failure. Lastly, there is the risk of opportunity costs. By taking or adopting Plan A, Marks and Spencer had other options, which of course included not doing anything at all. The degree of risks
Recommendations
Business environment has been changing dramatically over the last decade or two. To be at par with this rapidly changing environment, businesses must adopt the new marketing strategies accordingly (Siegel & Shim 2005). Adopting the marketing mix is a known approach that helps businesses place themselves strategically within elements that make up the marketing process hence ability to compete with others. These include price, product, place and promotion. For the marketer to flow with the drastic changes, he should have the ability to vigilantly bring together these ingredients into a selection of activities that shunt an array of consumers up the ladder. The objective is to make decisions that centre the four P's on the clientele in the target market in order to create perceived value and generate a positive response by presenting the product with the best strategy so as to capitalize on sales and brand constancy.
Another approach a business can take is strategic planning, which is a top-down approach best applied where the environment is relatively stable. This approach has one drawback of failing to respond sufficiently to a rapidly changing the environment. A good solution to this problem would be to make sure that the top management establishes strong and integral link with the lower management levels and the customers (Bryson 2004). This is where strategies that can succeed emerge from when strategic planning is unworkable.  Strategic planning is based on an assumption that there is reasonably accurate forecasting. For this reason it has no allowance or consideration for unexpected events. The most useful tool to help circumvent the problem is scenario planning where a scenario matrix is formulated to take into account multiple contingencies (Bryson 2004).
It is an imperative step for an organization that wishes to succeed in the contemporary business environment to make decisions with meticulous planning.  However, organizations rarely plan well before making important decisions. While decisions like those relating to financial management, investment both present and future, staffing and production are so critical to the success of the business, the decision-makers will realize that a number of benefits accrue to them should they plan well before executing these decisions.
One benefit of planning is that it becomes easier for the decision-makers to establish independent goals. This allows the organisation to set its vision aside from the surrounding events. This means that decisions are arrived at through undeviating series of choices. Secondly, planning gives a standard with which achievement can be measured. This allows the organisation to establish or know if the resources are all put towards the set standards. Planning also makes it possible for values to be converted into action. Thus consultation is very important in determining the best alternative out of a number of options. Lastly, planning allows for efficient and effective utilization of the resources like human resources and materials (Zammuto 1982). The best use of budgets, manpower, time as well as effort is only possible when their use is governed by a proficient plan.
Making decisions and strategic planning, therefore, require that the decision-makers in the organisation carry out thorough consultation before deciding to steer the organisation in a particular direction to achieve the desired competitive advantage (Siegel & Shim 2005). Forecasting is a strategy that can help business organisations to achieve their business objectives and targets attempting to predict the future. This method can be used by Marks & Spencer to forecast its short-term future and help in clarifying the direction in the short-term and medium-term. The nature of volatility in the modern highly dynamic business environment makes it more difficult for a business to predict the trend in the far future.
Conclusion
Looking at the strategy adopted by Marks and Spencer, it is evident that the group has incorporated all the relevant stakeholders in the major decisions and plans of the company. This is a very strategic move since it reduces the chances of conflict of interest. Nevertheless, the group seemingly highly depends on computational strategy (commonly known as rational decision-making model) to make its decisions where the identified constraints are attached to economic values that are assumed to be consistent all the time since 2007. This might not be very relevant over the long term since the contemporary business environment is highly volatile and uncertain. One recommendation would be to adopt a mixed-model approach to ensure that short to medium term objectives are set and different decision-making strategies are used depending on situational status. In addition, it has been observed that the business environment in which Marks and Spencer operates is highly dynamic and volatile considering the important issues such as fluctuations in energy prices hence setting long term objectives should be done with increased care.
Bibliography:
Bryson, J. M.  (2004) Strategic Planning for Public and Non-profit Organisations. London:  John Wiley & Sons
Carroll, A. (1991) "The Pyramid of CSR: Towards the Moral Management of Organisational Stakeholders" Business Horizons, July-August 1991
Fisher, C., &Lovell, A. (2006) Business Ethics and Values: Individual, Corporate and International Perspectives. London: Financial Times Press
Gond, J-P., &Matten, D. (2007) "Rethinking the Business-Society Interface: Beyond the Functionalist Trap" ICCSR Research Paper series, No.47-2007. Available: http://www.nottingham.ac.uk/business/ICCSR/research/paperseries.html, Last Accessed October 16, 2012
Goodpaster, K. (2007) Conscience and Corporate Culture. London: Blackwell
Haigh, N., & Griffiths, A. (2007) "The Natural Environment as a primary stakeholder: the case of climate change". Business Strategy and the Environment, Available: http://www3.interscience.wiley.com/journal/116836994, Last Accessed October 16, 2012
Hay, B.L., Stavins, R., Vietor, R.H.K. (eds.) (2005) Environmental Protection and the Social Responsibility of Firms. Washington: Resources for the Future
Hemingway, C. (2005) "The Role of Personal Values in Corporate Social Entrepreneurship" ICCSR Paper Series 31-2005. Available: http://www.nottingham.ac.uk/business/ICCSR/research/paperseries.html, Last Accessed October 16, 2012
Jacobs, M. (1997) "The Environment as Stakeholder", Business Strategy Review, 8(2), pp25-28
McWilliams, A. & Siegel, D. (2001) "Corporate Social Responsibility: A theory of the firm perspective" Academy of Management Review, 26(1), pp117-127
Shortall V. M. (1997) Strategic orientation, planning system characteristics and performance, Journal of Strategic Management, 30 (3): 359-81
Siegel, G. J. and Shim, J. K. (2005) Budgeting Basics and Beyond London: John Wiley & Sons-IEEE, pp27-35
Zammuto, R., F. (1982) Assessing Organisational Effectiveness: Systems Change, Adaptation, and Strategy" New York: Sage Publishers: pp154- 159.
Zsidisin, G. A., (2003) 'Managerial Perceptions of Supply Risk' The Journal of Supply Chain Management Winter 2003 pp 14-25
Zsidisin, G. A., Panelli, A., Upton, R (2000) 'Purchasing Organisation Involvement in Risk Assessments, Contingency Plans, and Risk Management: An Exploratory Study' Supply Chain Management: An International Journal Volume 5 Number 4 pp 187-197
---
Are you busy and do not have time to handle your assignment? Are you scared that your paper will not make the grade? Do you have responsibilities that may hinder you from turning in your assignment on time? Are you tired and can barely handle your assignment? Are your grades inconsistent?
Whichever your reason is, it is valid! You can get professional academic help from our service at affordable rates. We have a team of professional academic writers who can handle all your assignments.
Plagiarism free papers
Timely delivery
Any deadline
Skilled, Experienced Native English Writers
Subject-relevant academic writer
Adherence to paper instructions
Ability to tackle bulk assignments
Reasonable prices
24/7 Customer Support
Get superb grades consistently
Online Academic Help With Different Subjects
Literature
Students barely have time to read. We got you! Have your literature essay or book review written without having the hassle of reading the book. You can get your literature paper custom-written for you by our literature specialists.
Finance
Do you struggle with finance? No need to torture yourself if finance is not your cup of tea. You can order your finance paper from our academic writing service and get 100% original work from competent finance experts.
Computer science
Computer science is a tough subject. Fortunately, our computer science experts are up to the match. No need to stress and have sleepless nights. Our academic writers will tackle all your computer science assignments and deliver them on time. Let us handle all your python, java, ruby, JavaScript, php , C+ assignments!
Psychology
While psychology may be an interesting subject, you may lack sufficient time to handle your assignments. Don't despair; by using our academic writing service, you can be assured of perfect grades. Moreover, your grades will be consistent.
Engineering
Engineering is quite a demanding subject. Students face a lot of pressure and barely have enough time to do what they love to do. Our academic writing service got you covered! Our engineering specialists follow the paper instructions and ensure timely delivery of the paper.
Nursing
In the nursing course, you may have difficulties with literature reviews, annotated bibliographies, critical essays, and other assignments. Our nursing assignment writers will offer you professional nursing paper help at low prices.
Sociology
Truth be told, sociology papers can be quite exhausting. Our academic writing service relieves you of fatigue, pressure, and stress. You can relax and have peace of mind as our academic writers handle your sociology assignment.
Business
We take pride in having some of the best business writers in the industry. Our business writers have a lot of experience in the field. They are reliable, and you can be assured of a high-grade paper. They are able to handle business papers of any subject, length, deadline, and difficulty!
Statistics
We boast of having some of the most experienced statistics experts in the industry. Our statistics experts have diverse skills, expertise, and knowledge to handle any kind of assignment. They have access to all kinds of software to get your assignment done.
Law
Writing a law essay may prove to be an insurmountable obstacle, especially when you need to know the peculiarities of the legislative framework. Take advantage of our top-notch law specialists and get superb grades and 100% satisfaction.
What discipline/subjects do you deal in?
We have highlighted some of the most popular subjects we handle above. Those are just a tip of the iceberg. We deal in all academic disciplines since our writers are as diverse. They have been drawn from across all disciplines, and orders are assigned to those writers believed to be the best in the field. In a nutshell, there is no task we cannot handle; all you need to do is place your order with us. As long as your instructions are clear, just trust we shall deliver irrespective of the discipline.
Are your writers competent enough to handle my paper?
Our essay writers are graduates with bachelor's, masters, Ph.D., and doctorate degrees in various subjects. The minimum requirement to be an essay writer with our essay writing service is to have a college degree. All our academic writers have a minimum of two years of academic writing. We have a stringent recruitment process to ensure that we get only the most competent essay writers in the industry. We also ensure that the writers are handsomely compensated for their value. The majority of our writers are native English speakers. As such, the fluency of language and grammar is impeccable.
What if I don't like the paper?
There is a very low likelihood that you won't like the paper.
Reasons being:
When assigning your order, we match the paper's discipline with the writer's field/specialization. Since all our writers are graduates, we match the paper's subject with the field the writer studied. For instance, if it's a nursing paper, only a nursing graduate and writer will handle it. Furthermore, all our writers have academic writing experience and top-notch research skills.
We have a quality assurance that reviews the paper before it gets to you. As such, we ensure that you get a paper that meets the required standard and will most definitely make the grade.
In the event that you don't like your paper:
The writer will revise the paper up to your pleasing. You have unlimited revisions. You simply need to highlight what specifically you don't like about the paper, and the writer will make the amendments. The paper will be revised until you are satisfied. Revisions are free of charge
We will have a different writer write the paper from scratch.
Last resort, if the above does not work, we will refund your money.
Will the professor find out I didn't write the paper myself?
Not at all. All papers are written from scratch. There is no way your tutor or instructor will realize that you did not write the paper yourself. In fact, we recommend using our assignment help services for consistent results.
What if the paper is plagiarized?
We check all papers for plagiarism before we submit them. We use powerful plagiarism checking software such as SafeAssign, LopesWrite, and Turnitin. We also upload the plagiarism report so that you can review it. We understand that plagiarism is academic suicide. We would not take the risk of submitting plagiarized work and jeopardize your academic journey. Furthermore, we do not sell or use prewritten papers, and each paper is written from scratch.
When will I get my paper?
You determine when you get the paper by setting the deadline when placing the order. All papers are delivered within the deadline. We are well aware that we operate in a time-sensitive industry. As such, we have laid out strategies to ensure that the client receives the paper on time and they never miss the deadline. We understand that papers that are submitted late have some points deducted. We do not want you to miss any points due to late submission. We work on beating deadlines by huge margins in order to ensure that you have ample time to review the paper before you submit it.
Will anyone find out that I used your services?
We have a privacy and confidentiality policy that guides our work. We NEVER share any customer information with third parties. Noone will ever know that you used our assignment help services. It's only between you and us. We are bound by our policies to protect the customer's identity and information. All your information, such as your names, phone number, email, order information, and so on, are protected. We have robust security systems that ensure that your data is protected. Hacking our systems is close to impossible, and it has never happened.
How our Assignment  Help Service Works
You fill all the paper instructions in the order form. Make sure you include all the helpful materials so that our academic writers can deliver the perfect paper. It will also help to eliminate unnecessary revisions.
2.      Pay for the order
Proceed to pay for the paper so that it can be assigned to one of our expert academic writers. The paper subject is matched with the writer's area of specialization.
3.      Track the progress
You communicate with the writer and know about the progress of the paper. The client can ask the writer for drafts of the paper. The client can upload extra material and include additional instructions from the lecturer. Receive a paper.
4.      Download the paper
The paper is sent to your email and uploaded to your personal account. You also get a plagiarism report attached to your paper.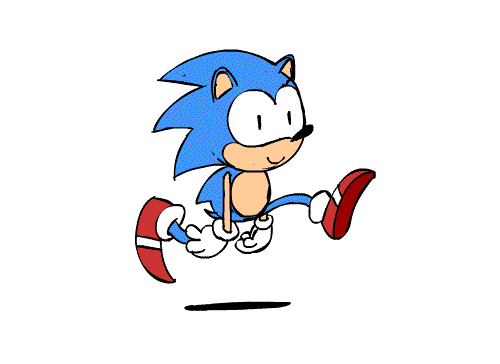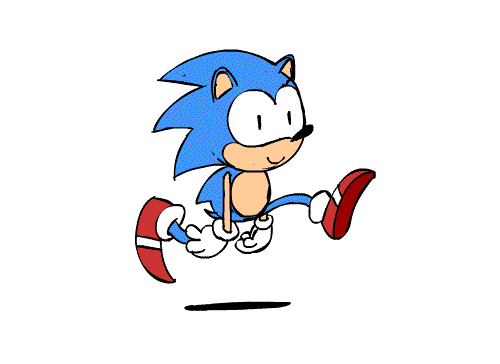 PLACE THIS ORDER OR A SIMILAR ORDER WITH US TODAY AND GET A PERFECT SCORE!!!
---