The Zika virus has come to the United States. A virus from the Flaviviridae, is spread via the A. albopictus or A. aegypti mosquitoes that feed and transmit the virus to humans during feeding. Related to the West Nile, yellow fever, and dengue viruses, it spread eastward and eventually made its way to the Americas where it created the 2015-16 Zika virus epidemic. While the virus itself does little to the person infected, it can have horrible and permanent consequences for the child that was born while exposed to the virus.
Microcephaly is a common birth defect in babies exposed to the Zika virus. They may even be born with a partially collapsed skull. Babies exposed to the virus may also experience severe brain deformations leading to lifelong disability for the infant. There is hope however. The Zika virus vaccine is in the works and people may receive vaccinations within the next decade. While there is hope for a solution, because the vaccine is in clinical trials, people must do what they can to avoid being infected.
Don't use plagiarized sources. Get Your Custom Essay on
Major concern of the Zika virus discussion
Just from $9/Page
This means removing stagnant water and keeping mosquito repellant on hand in areas that have a lot of mosquitoes. Thanks to the multiple hurricanes that hit the United States and its territories, the Zika virus could become an epidemic or at least a cause for concern. It is up to people in these disaster areas to clear up the breeding grounds of mosquitoes such as stagnant water spots to prevent the rise of an epidemic. This paper will deal with explaining the Zika virus, what is being done to combat infection, and what will be done in the future to end the worry of such a virus.
Introduction
The Zika virus is a disease once low on the priority of preventing. This is because the Zika virus did not cause severe symptoms in those infected. Often only one in five people or 20% of those infected even exhibit symptoms. However, with the recent Zika virus epidemic experienced in Brazil, people are scared more than ever of the diseases coming and reaching epidemic levels in the United States. This is especially the case thanks to a devastating hurricane seasons that caused torrential rain and flooding in Florida, Texas, and Puerto Rico. This essay is meant to provide information on what is being done to keep the Zika virus threat from spreading in the United States along with what it is and why it is such a danger.
What is the Zika virus?
A virus from the Flaviviridae family, the Zika virus is spread via the A. albopictus or A. aegypti mosquitoes that when on the skin, transmit the virus to humans during feeding. Related to the West Nile, yellow fever, and dengue viruses, it spread eastward to Asia and other Pacific areas including islands and eventually made its way to the Americas where it created the 2015-16 Zika virus epidemic. The epidemic primarily affected Brazil. Brazilians experienced higher rates of infection and with it higher rates of birth defects that promoted a desire to understand the true impact of the virus in the human body, especially in pregnant women. While the virus itself does little to the person infected, it can have horrible and permanent consequences for the child that was born while exposed to the virus.
The major concern of the Zika virus is birth defects, specifically related to the head and brain. One study noted the occurrence of birth defects when pregnant women were exposed to the Zika virus. Among the 442 completed pregnancies that were evaluated, researchers saw a 6% occurrence of a Zika virus–related birth defect. "primarily microcephaly with brain abnormalities, whereas among women with possible Zika virus infection during the first trimester, 11% had a fetus or infant with a birth defect" (Honein et al., 2017, p. 59). The figures may seem small, but any chance for an infant to have birth defects due to a virus is cause for further study and determinations of ways to prevent this. The search for a better understanding of the Zika virus has led researchers to examine its effects on animals to understand the link between birth defects and the Zika virus. They did this through examining its origins and possible connection to gene manipulation.
A 2016 article explains the early origins of the Zika virus in terms of humans discovering and growing aware of it.
Zika virus was first discovered in the late 1940s by Scottish virologist George W.A. Dick and two of his colleagues formerly from the Rockefeller Foundation. While monitoring rhesus monkeys caged in the canopy of Uganda's Zika forest for signs of mosquito-borne disease, they sampled the blood of a febrile monkey and discovered a previously unknown virus, which they named after the region. The team later found the same virus in pulverized suspensions of the Aedes africanus mosquito (Becker, 2016, p. 225).
They saw that the virus could be transmitted through mosquitoes and lead to infections in humans. What had begun in Africa, eventually spread to Asia through the Zika virus spreading in various species of Aedes mosquito. Researchers note it may also be spread by humans through sexual intercourse and that the Asian lineage is what caused the Zika outbreaks in the 2007 epidemic in Micronesia. There were also cases of Zika virus outbreaks in Polynesia for the years 2013 and 2014.
However, because the symptoms were minor, people disregarded the spread. It was not until Brazil's epidemic that people began piecing together the connection between birth defects and Zika virus infection. Thanks to the multiple cases of microcephaly in Brazil during the epidemic, research gained enough circumstantial evidence to try to explore a direct causal link. The possibility of the virus causing microcephaly and other brain and head abnormalities could be due to the way it direct infects brain cells or the mother's antibodies limiting proper fetal development. "The virus might directly infect brain cells, or it could work via an indirect mechanism whereby viral toxins damage developing neural tissue, she says. Or, maternal antibodies to the virus could be interfering with normal fetal development" (Becker, 2016, p. 226).
To understand the effects, scientists have experienced with the virus in mice and other non-primate animals. Similar to experiments done in the 1950's and 70's, they are trying to understand what causes the changes after infection. What scientists observed in mice after injection of the Zika virus was necrosis in the neuros of the hippocampus, enlarged glia, inflammation, as well as active viral replication (Bell, Field, & Narang, 1971). Scientists now hope to see other effects besides the ones previously observed. However, now that there is mounting evidence for the causal link of the Zika virus and birth defects, organizations like the CDC have made it a priority to let people know what the Zika virus is and what it can do to pregnant women.
How is the United States Preparing?
Many believed the Zika virus was an inconsequential virus. It was not until the Zika epidemic in Brazil that people began worrying about the long-term effects the virus could bring to people through pregnancies that brought unprecedented complication. In a recent article noting emerging evidence, researchers have managed to make a direct link between microcephaly and Zika virus infection. "In April 2016 the Centers for Disease Control and Prevention (CDC) concluded there is a causal relationship between Zika and microcephaly" (Schmidt, 2016, p. 1). Although some studies say the rate of such a birth defect happening is 1%, some researchers suggest 30% making the Zika virus a significant threat. "In Polynesia14 about 1% of babies born to Zika-infected women had microcephaly (or 1 out of every 100 births), while a study that used ultrasound to identify babies with microcephaly among Zika-infected women in Brazil15 suggested that 30% of babies were affected" (Schmidt, 2016, p. 1).
The research from the epidemic in Brazil has highlighted the need to act against the Zika virus. The CDC has raised awareness of what the health complications are from being infected. News media outlets have noted the need to protect from mosquitoes, but there are also other measures being taken to prevent the spread. This is because prevention has become the main focus for a virus that was once ignored due to the lack of severity in symptoms of people infected. Prevention has taken priority especially due to the Zika virus appearing in cases in the United States.
The fear that the Zika virus will spread into the United States and cause a birth-related complication and epidemic is ground in truth. Cases of the Zika virus have appeared in the United States. However, there is hope. The hope comes in the form of a vaccine. This vaccine could serve to eliminate a lot of the worry caused by the Zika virus, but is still in phase I clinical trials as discussed in a 2016 article on the Zika virus vaccine.
As the first local mosquito-borne transmissions of the Zika virus are being reported in the continental United States, an investigational vaccine developed by the National Institute of Allergy and Infectious Diseases (NIAID) at the National Institutes of Health (NIH) is entering phase 1 clinical trials. At least 80 people between the ages of 18 and 35 years will be enrolled in the trial, which will take place at 3 study sites in the United States including the NIH Clinical Center in Bethesda, Maryland. The trial will test vaccine safety and immunogenicity (Abbasi, 2016, p. 1249).
With the Zika vaccine still in the works, people have to be cautious when it comes to potential exposure to the Zika virus. This is especially true in areas that were hit with hurricanes this most recent hurricane season. States like Florida and Texas often have long-term warm weather and with the additional rains and flooding that the hurricanes brought, it is more important than ever to prepare for potential Zika virus exposure. Stagnant water for example, is a perfect breeding ground for mosquitoes. "In the short term the storm will actually be a boon, flooding out mosquitos. But the standing water Harvey will leave behind will become their perfect breeding ground, including for Aedes aegypti mosquitos blamed for spreading the disease" (Howell, 2017).
Puerto Rico, the common wealth that also experienced a major hurricane still has problems with flooding and most people are without electricity and appropriate shelter. What is needed is to empty out areas with stagnant water and provide people with mosquito repellant. Mosquito repellant keeps mosquitos from feeding on women and avoid pregnancies being marred by the permanent effects of the Zika virus as the CDC states. "Mosquito-borne illnesses such as Zika, dengue, and chikungunya may be found in these areas. Travelers should take steps to prevent bug bites" (CDC, 2017).
The problem is, is that people often don't know about the negative impact of not eliminating stagnant water sources, especially after a major disaster like a hurricane, and the mosquito population could increase exponentially. As was mentioned in the news article, hurricanes get rid of mosquitos in the short-term. However, in the long-term, it increases the changes of more mosquitoes due to the increased locations of stagnant water. Stagnant water is one of the major causes of mosquito problems and must be tackled after hurricanes and any instance of flooding occurs. If not, this could lead to the same issues experienced in South America and parts of Mexico where the Zika virus has affected thousands of infants.
The problem of the Zika virus is growing and what once was a problem in places like Brazil two years ago, has grown to be a potential problem here in the United States. People need to take precautionary measures to ensure the Zika virus does not become an epidemic due to the catastrophic hurricane season. The simple action of clearing out standing water can prove crucial in preventing new cases of the Zika virus to emerge.
Conclusion
In conclusion, the Zika virus epidemic brought attention to how the virus spreads and what the virus does. While Zika can affect both men and women, pregnant women have a possibility of birthing a child with microcephaly or severe microcephaly where there is partial skull collapse in what is known as Congenital Zika Syndrome. Although infection can lead to these birth defects in currently pregnant women, the Zika virus once out of the system, won't lead to future birth defects in non-pregnant women.
Areas that are at high chance for potential Zika virus are areas hit by the recent hurricanes. Texas, Florida, and Puerto Rico have been hit by major hurricanes that causes flooding and extensive areas where there is a higher likelihood for stagnant water. Stagnant water provides the perfect breeding ground for mosquitoes. Although there is a vaccine in the works and previous exposure can lead to immunity, the vaccine is not out yet and so people have to take the necessary precautions after extensive rain and flooding occurs.
The Zika virus is a major threat. Although it is not often deadly, for pregnant women, it can create a significant long-term and permanent issue for the health of their babies. Infants born exposed to the Zika virus have to deal with microcephaly and potentially other birth defects leading to a lifetime of disability. The Zika virus is a real problem and needs to be addressed adequately, especially if weather patterns remain turbulent like they were this year, 2017.
The Zika virus is a disease that more and more researchers have attempted to understand and discover that while the disease itself is not a threat to most non-pregnant women and men. It still poses a threat in pregnant women and must be prevented. New treatment options are emerging through vaccination trials that could spell good news for those afraid of a Zika outbreak.
References
Abbasi, J. (2016). Zika Vaccine Enters Clinical Trials. JAMA, 316(12), 1249. doi:10.1001/jama.2016.12760
Becker, R. (2016). Missing link: Animal models to study whether Zika causes birth defects. Nature Medicine, 22(3), 225-227. doi:10.1038/nm0316-225
Bell, T. M., Field, E. J., & Narang, H. K. (1971). Zika virus infection of the central nervous system of mice. Archiv f?r die gesamte Virusforschung, 35(2-3), 183-193. doi:10.1007/bf01249709
CDC. (2017, September 25). Hurricanes Irma and Maria in the Caribbean – Alert – Level 2, Practice Enhanced Precautions – Travel Health Notices | Travelers' Health | CDC. Retrieved from https://wwwnc.cdc.gov/travel/notices/alert/hurricane-irma-in-the-caribbean
Honein, M. A., Dawson, A. L., Petersen, E. E., Jones, A. M., Lee, E. H., & Yazdy, M. M. (2017). Birth Defects Among Fetuses and Infants of US Women With Evidence of Possible Zika Virus Infection During Pregnancy. JAMA, 317(1), 59. doi:10.1001/jama.2016.19006
Howell, T. (2017, August 27). Hurricane Harvey could cause increase in Zika infections, say experts. Retrieved from http://www.washingtontimes.com/news/2017/aug/27/hurricane-harvey-could-cause-increase-in-zika-infe/
Schmidt, C. W. (2016). Erratum: "Zika in the United States: How Are We Preparing?". Environmental Health Perspectives, 124(11). doi:10.1289/ehp1096
---
Are you busy and do not have time to handle your assignment? Are you scared that your paper will not make the grade? Do you have responsibilities that may hinder you from turning in your assignment on time? Are you tired and can barely handle your assignment? Are your grades inconsistent?
Whichever your reason is, it is valid! You can get professional academic help from our service at affordable rates. We have a team of professional academic writers who can handle all your assignments.
Plagiarism free papers
Timely delivery
Any deadline
Skilled, Experienced Native English Writers
Subject-relevant academic writer
Adherence to paper instructions
Ability to tackle bulk assignments
Reasonable prices
24/7 Customer Support
Get superb grades consistently
Online Academic Help With Different Subjects
Literature
Students barely have time to read. We got you! Have your literature essay or book review written without having the hassle of reading the book. You can get your literature paper custom-written for you by our literature specialists.
Finance
Do you struggle with finance? No need to torture yourself if finance is not your cup of tea. You can order your finance paper from our academic writing service and get 100% original work from competent finance experts.
Computer science
Computer science is a tough subject. Fortunately, our computer science experts are up to the match. No need to stress and have sleepless nights. Our academic writers will tackle all your computer science assignments and deliver them on time. Let us handle all your python, java, ruby, JavaScript, php , C+ assignments!
Psychology
While psychology may be an interesting subject, you may lack sufficient time to handle your assignments. Don't despair; by using our academic writing service, you can be assured of perfect grades. Moreover, your grades will be consistent.
Engineering
Engineering is quite a demanding subject. Students face a lot of pressure and barely have enough time to do what they love to do. Our academic writing service got you covered! Our engineering specialists follow the paper instructions and ensure timely delivery of the paper.
Nursing
In the nursing course, you may have difficulties with literature reviews, annotated bibliographies, critical essays, and other assignments. Our nursing assignment writers will offer you professional nursing paper help at low prices.
Sociology
Truth be told, sociology papers can be quite exhausting. Our academic writing service relieves you of fatigue, pressure, and stress. You can relax and have peace of mind as our academic writers handle your sociology assignment.
Business
We take pride in having some of the best business writers in the industry. Our business writers have a lot of experience in the field. They are reliable, and you can be assured of a high-grade paper. They are able to handle business papers of any subject, length, deadline, and difficulty!
Statistics
We boast of having some of the most experienced statistics experts in the industry. Our statistics experts have diverse skills, expertise, and knowledge to handle any kind of assignment. They have access to all kinds of software to get your assignment done.
Law
Writing a law essay may prove to be an insurmountable obstacle, especially when you need to know the peculiarities of the legislative framework. Take advantage of our top-notch law specialists and get superb grades and 100% satisfaction.
What discipline/subjects do you deal in?
We have highlighted some of the most popular subjects we handle above. Those are just a tip of the iceberg. We deal in all academic disciplines since our writers are as diverse. They have been drawn from across all disciplines, and orders are assigned to those writers believed to be the best in the field. In a nutshell, there is no task we cannot handle; all you need to do is place your order with us. As long as your instructions are clear, just trust we shall deliver irrespective of the discipline.
Are your writers competent enough to handle my paper?
Our essay writers are graduates with bachelor's, masters, Ph.D., and doctorate degrees in various subjects. The minimum requirement to be an essay writer with our essay writing service is to have a college degree. All our academic writers have a minimum of two years of academic writing. We have a stringent recruitment process to ensure that we get only the most competent essay writers in the industry. We also ensure that the writers are handsomely compensated for their value. The majority of our writers are native English speakers. As such, the fluency of language and grammar is impeccable.
What if I don't like the paper?
There is a very low likelihood that you won't like the paper.
Reasons being:
When assigning your order, we match the paper's discipline with the writer's field/specialization. Since all our writers are graduates, we match the paper's subject with the field the writer studied. For instance, if it's a nursing paper, only a nursing graduate and writer will handle it. Furthermore, all our writers have academic writing experience and top-notch research skills.
We have a quality assurance that reviews the paper before it gets to you. As such, we ensure that you get a paper that meets the required standard and will most definitely make the grade.
In the event that you don't like your paper:
The writer will revise the paper up to your pleasing. You have unlimited revisions. You simply need to highlight what specifically you don't like about the paper, and the writer will make the amendments. The paper will be revised until you are satisfied. Revisions are free of charge
We will have a different writer write the paper from scratch.
Last resort, if the above does not work, we will refund your money.
Will the professor find out I didn't write the paper myself?
Not at all. All papers are written from scratch. There is no way your tutor or instructor will realize that you did not write the paper yourself. In fact, we recommend using our assignment help services for consistent results.
What if the paper is plagiarized?
We check all papers for plagiarism before we submit them. We use powerful plagiarism checking software such as SafeAssign, LopesWrite, and Turnitin. We also upload the plagiarism report so that you can review it. We understand that plagiarism is academic suicide. We would not take the risk of submitting plagiarized work and jeopardize your academic journey. Furthermore, we do not sell or use prewritten papers, and each paper is written from scratch.
When will I get my paper?
You determine when you get the paper by setting the deadline when placing the order. All papers are delivered within the deadline. We are well aware that we operate in a time-sensitive industry. As such, we have laid out strategies to ensure that the client receives the paper on time and they never miss the deadline. We understand that papers that are submitted late have some points deducted. We do not want you to miss any points due to late submission. We work on beating deadlines by huge margins in order to ensure that you have ample time to review the paper before you submit it.
Will anyone find out that I used your services?
We have a privacy and confidentiality policy that guides our work. We NEVER share any customer information with third parties. Noone will ever know that you used our assignment help services. It's only between you and us. We are bound by our policies to protect the customer's identity and information. All your information, such as your names, phone number, email, order information, and so on, are protected. We have robust security systems that ensure that your data is protected. Hacking our systems is close to impossible, and it has never happened.
How our Assignment  Help Service Works
You fill all the paper instructions in the order form. Make sure you include all the helpful materials so that our academic writers can deliver the perfect paper. It will also help to eliminate unnecessary revisions.
2.      Pay for the order
Proceed to pay for the paper so that it can be assigned to one of our expert academic writers. The paper subject is matched with the writer's area of specialization.
3.      Track the progress
You communicate with the writer and know about the progress of the paper. The client can ask the writer for drafts of the paper. The client can upload extra material and include additional instructions from the lecturer. Receive a paper.
4.      Download the paper
The paper is sent to your email and uploaded to your personal account. You also get a plagiarism report attached to your paper.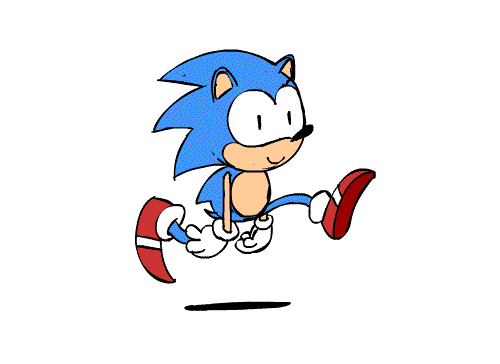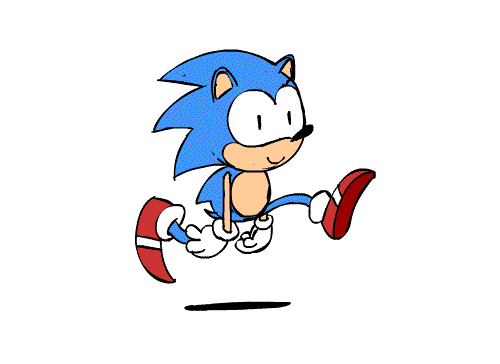 PLACE THIS ORDER OR A SIMILAR ORDER WITH US TODAY AND GET A PERFECT SCORE!!!
---