Managing Risk Assessment and Litigation in UK Physical Education Departments
This is a research proposal for a British university that aims to examine the rise of the litigation culture in the UK, as well as how schools' physical education (PE) departments are geared towards coping with it, particularly in light of professional training of physical education teachers for this purpose by management. Risk assessment training is a management-based programme; therefore, the emphasis lies on how the PE manager/head of department manages the process of risk assessment.
Don't use plagiarized sources. Get Your Custom Essay on
Litigation in UK Physical Education Departments
Just from $9/Page
Risk assessment has reached a new level of importance in the Information Age. The growth of sophisticated networked information systems and distributed computing has created a potentially dangerous environment for private and public organizations. "Critical data — such as from trade secrets, proprietary information, troop movements, sensitive medical records and financial transactions — flows through these systems" (Hamilton, 1999, p. 69). Consequently, organizations are becoming increasingly concerned with potential exposure and are looking for ways to evaluate their organization's security profile today.
Risk assessment software applications systems allow researchers, managers and others to perform "what if" analyses of the value of their information and various threats and vulnerabilities (Hyatt, 2002). Different businesses will usually require different types of risk assessment analyses. For example, most industrial applications will probably involve a specific need to identify potential safety hazards in the workplace, whereas the banking industry may require a higher level of sophistication in examining its financial transactions (Hyatt, 2002).
Computerized software tools, are assuming increasing significance in conducting process hazards analyses (PHAs) for risk assessment purposes (Hyatt, 2002). This is because these applications have the potential to offer better online presentations and performance to risk assessment teams, as well as providing better documentation and tracking. The chances of something being "missed" or "slipping through the cracks" are greatly reduced using this approach.
Early computer-based software for performing risk assessments in an industrial setting was discussed by Gordon et al., in the early 90s; however, the use of computer software for risk assessment in industrial applications differs from others in that attention must be paid to making it acceptable not only to the immediate user but also for assisting team interaction and team performance. There are unique opportunities for the creation of more powerful interfaces in order to maximize the information communication process in these different settings. "The key, then, is to cut through the confusion to find the applications that will work best with your company" (Schmidt, 2003, p. 17). However, risk assessment is not a purely scientific enterprise (Mcgarity, 2003). Rather, risk assessment is an analytical process that employs "available scientific information on the properties of an agent and its effects in biological systems to provide an evaluation of the potential for harm as a consequence of environmental exposure to the agent" (Mcgarity, 2003, p. 155). According to this author, risk assessment should be differentiated from risk management, which consists of "the actions individuals and regulatory agencies take to reduce or eliminate the risks human beings encounter" (Mcgarity, 2003, p. 156). The risk-assessment process is becoming increasingly important but it has assumed enormously complex dimensions at the same time.
According to Caroline B. Hamilton, risk assessment involves gathering information about the assets of organizations, including all information assets, such as networks, data centers, computers, hardware, software, and data/information. "It also includes physical assets, such as personnel, network users, the physical facility, and dozens of other organizational resources. The risk-assessment process also includes finding sources for comprehensive threat data, which may be data gathered from internal sources" (Hamilton, 1999, p. 69). Those sources include incident report data, intrusion-detection software, and threat data (such as crime statistics, industry standards and benchmarking data, as well as historical data about what happened. Vulnerability data is then matched to determine what combination of asset/threat/vulnerability could trigger a potential loss; at this point, decisions are made about what safeguards can be implemented in order to mitigate or eliminate the potential loss (Hamilton, 1999).
According to Nigel Hyatt's "The Advantage of Using Computer Software for Process Hazard Analysis," No software can be successful unless it addresses and meets the requirements of the users' end goals. In the case of software for process hazard analysis these requirements are focused upon the handling of information in a number of ways:
Recording
Editing
Recalling and copying
Access to stored information (Libraries)
Updating
Transference (Exporting/Importing)
Saving
Deleting
Printing and presentation
Selection and Tracking
While several of these functions may be undertaken manually, the task becomes onerous unless computerization is adopted.
Computerization has three major benefits in addition to providing functional aids. These include:
Consistency of analysis
Access stored data and information on an as needed basis.
Documentation of results that ensures meaningful records are created.
Although the performance of good process hazards analyses should not be restricted by time considerations, software can greatly improve productivity and efficiency by sharpening the focus, saving time, and improving the system integrity. All of these can lead to significant cost reductions.
Most industrial risk analyses are, by their very nature, qualitative in form. The introduction of risk matrices is an attempt to add some partial quantification. "Because risk is defined as the product of consequence (severity of an incident) and frequency (likelihood), their estimation provides some measure of risk, and therefore the degree of importance" (Hyatt, 2002, p. 137). This type of data in particular is well suited to computerization to assist in identifying the components and categories afforded by risk matrices. According to Hyatt, these can take the form of a predesignated matrix categorization or a user defined matrix (3×3 up to 10×10) (Hyatt, 2002).
Purpose of Study
The purpose of this research project is to investigate the status of risk assessment in a UK physical education programmes to identify a best practices model that can be applied in a variety of settings to help mitigate the impact of injuries and the concomitant resulting litigation using a thoughtful risk assessment approach.
Importance of Study
This study is important for three primary reasons:
1) There are going to be more students in the UK staying in school longer in the future;
2) The importance of being physically active and providing a safe environment in which physical education activities are promoted cannot be overstated; and 3) The UK is becoming increasingly litigious concerning tortious personal injuries. These reasons are discussed further below.
1) There are going to be more students in the UK staying in school longer in the future (Cetron & Davies, 2001). According to Cetron and Davies (2001), the under-20 cohort is remaining in school longer and taking longer to enter the workforce than before. "The age at which at least half of young Europeans either have a job or are seeking one has risen from 18 in 1987 to 20 in 1995. EU-wide, 59% of all 18-year-olds in 1995 were exclusively in education or training. The number varied from 27% in the United Kingdom to 88% in Belgium" (Cetron & Davies, 2001, p. 28).
2) The importance of being physically active cannot be overstated. Years of research evidence supporting the relationship between good health and participation in physical activity was recently summarized and published in the United States Surgeon General's Report on Physical Activity and Health (Centers for Disease Control and Prevention [CDC], 1996). The Surgeon General recommended daily participation in physical activity for maximum health benefits because inactivity has been found to be significantly related to coronary artery disease (Araki, Huddleston, & Mertesdorf, 2002).
The Surgeon General's Report on Physical Activity and Health (CDC, 1996) indicates that only 40% of adults are physically active and only 15% participate in leisure time physical activity at the minimum frequency and duration (three times a week for at least 20 minutes) recommended by the American University of Sports Medicine (1991) for maximum health benefits. Also, only 50% of people 12-21 years of age engage in regular leisure time physical activity for the recommended frequency and duration. Some researchers report even lower participation levels and exercise intensities. Activity choices most frequently reported by the physically active, regardless of exercise intensity, are: running, jogging, or walking; weight lifting; aerobic exercise; bicycling; and, swimming or other water activities (Araki, Huddleston, & Mertesdorf, 2002).
One way to better understand participation behavior is to identify individuals' attitudes about or reasons for involvement in physical activities. According to the body of evidence to date, one of the main reasons for university students' and young adults' leisure time physical activity involvement is health and fitness. Other reasons cited include social, competition, or relaxation. Regardless of the reason for involvement, Brynteson and Adams emphasize that it is important to remember that participation levels nation-wide are low. In fact, some researchers maintain that university programs that are designed to promote participation in leisure time physical activity and positive attitudes toward activity can be effective in helping young adults adopt a physically active lifestyle (Brynteson & Adams, 1993).
Furthermore, post-secondary programs that are specifically designed to educate pre-professionals in fields that either directly or indirectly promote the benefits of involvement in leisure time physical activity also represent a key method for reaching the public with the participation message. More specifically, the manner in which university educators in the three disciplines of physical education, health, and leisure services communicate their participation message to students may serve to determine how effectively and safely these students participate in the physical education regimen (Araki, Huddleston, & Mertesdorf, 2002).
Professionals in the field of physical education, for example, attempt to contribute to the continuous educational process of individuals (emotional, social, and physical development) through the medium of human movement. Post-secondary physical education programs, therefore, are designed to educate young professionals in the knowledges, skills, and attitudes needed for teaching and promoting movement activities. Health professionals primarily focus on change processes that affect general well being. More specifically, health specialists are involved in teaching, advocating, and administering health change programs at the individual, organizational, or community level (Simons-Morton, Greene, & Gottlieb, 1995). As such, health professionals prepare students to engage in PE activities and to encourage positive individual behavior change (Araki, Huddleston, & Mertesdorf, 2002).
3) The UK is becoming more litigious concerning tortious physical injuries.
Scope of Study. The costs associated with tort claims in the UK are relatively modest in comparison with those of some other industrialized nations, but the trend towards seeking compensation through the courts is on the rise since its modest decline in the late 1980s (as shown in Table 1 below) (Schuck, 1991).
Rationale of Study
To the extent that physical education teachers can become better informed and trained in the administration of efficacious PE curricula in a manner that takes into account the findings of previous risk assessment studies is the extent to which the school will likely avoid the impact of costly litigation and the negative public relations associated with the process. More importantly, ensuring a safe physical education environment that is conducive to the physical fitness process is a fundamental responsibility of PE teachers everywhere.
A relatively consistent finding in the education literature is that curriculum decisions, instruction, and student learning is affected by the beliefs, attitudes, and values of educators (Kulinna & Silverman, 2000). Even though professionals in the physical education, health, and leisure services disciplines advocate the benefits of regular participation in leisure time physical activity, they differ in beliefs, goals, and process. Therefore, it is important to understand to what extent these three related, yet different, programs influence the attitudes, behaviors and participatory levels of students in physical education programs.
Table 1. International Comparison of Gross Tort Costs As Share of GNP (or GDP)
1975 1980 1987 United States 1.4-1.5-2.6 Australia 0.2-0.2-0.3 Austria 0.6-0.6-0.6 Belgium 0.6-0.6-0.6 Canada 0.5-0.5-0.6 Denmark 0.3-0.4-0.4 France 0.6-0.6-0.6 Italy 0.4-0.4-0.5 Japan 0.3-0.3-0.4 Spain 0.3-0.3-0.3 Switzerland 0.6-0.7-0.8 United Kingdom 0.5-0.6-0.5 West Germany 0.4-0.5-0.5 Note: Gross tort costs for the U.S. include self-insured payments for liability claims.
Gross tort costs for all other countries exclude self-insured payments (and include only liabilily insurance premiums). Source: Peter H. Schuck, American Bar Association. Tort and Insurance Practice Section, American Bar Association. Tort and Insurance Practice Section; W.W. Norton and Co., 1991.
Methodology
While the research process itself is simply "gathering the information you need to answer a question and thereby help you solve a problem" (Booth, Colomb & Williams, 1995, p. 6), knowing the difference between qualitative and quantitative research, as well as the extent to which a researcher can likely expect reasonable responses, can make the difference between success and failure in a research project. Understanding these differences can make the difference between a weak research strategy and a successful one. Because of the need to obtain as much verifiable and replicable information as possible in any research endeavor, by using the best aspects of both qualitative and quantitative research design, the researcher can achieve better results and will be in a better position to design future projects as well (Leedy, 1993).
The questionnaire to be used in this research project will be designed based on a critical review of the relevant literature. A questionnaire was selected as the appropriate and most cost-effective method of collecting the information needed for the research, as it provides the ability to collect a series of "yes/no," a series of Likert-scale answers, as well as open-ended answers for respondent comments, insights and recommendations. Some of the advantages of using a questionnaire include the ability to collect a variety of information types through the use of a single questionnaire form, the low cost of the questionnaire method involved, as well as the likelihood of receiving substantive feedback in an anonymous setting (Leedy, 1993). Some of the disadvantages to using a questionnaire form include an inability to perform a one-on-one interview with the selected group of respondents and the limitations that introduces, as well as the relatively small sampling involved in the questionnaire.
The questionnaire will be pilot tested initially at a small independent school; however, for the complete dissertation, a sample of approximately 70 other independent schools will be administered the questionnaire on risk assessment and litigation and the results compiled, analyzed and interpreted. Statistical analysis of the qualitative and quantitative data will be accomplished using SPSS Version 11.0 (Student Version), and relevant graphs, tables and narrative interpretations will be provided. A proforma sample of the working questionnaire is provided at Appendix A.
References
Araki, K., Huddleston, S. & Mertesdorf, J. (2002). Physical Activity Behavior and Attitudes toward Involvement among Physical Education, Health and Leisure Services Pre- Professionals. College Student Journal, 36(4), 555.
Booth, W.C., Colomb, G.G. & Williams, J.M. (1995). The craft of research. Chicago:
Brynteson, P., & Adams II, T.M. (1993). The effects of conceptually-based physical education programs on attitudes and exercise habits of college alumni after 2 to 11 years of follow- up. Research Quarterly for Exercise and Sport, 64, 208-212.
Centers for Disease Control and Prevention. (1996). Physical activity and health: A report of the Surgeon General. United States Department of Health and Human Services, National Center for Chronic Disease Prevention and Health Promotion, Atlanta, GA.
Cetron, M.J. & Davies, O. (March 2001). Trends Now Changing the World: Technology, the Workplace, Management, and Institutions. The Futurist, 35(2), 27.
Hamilton, C.R. (Summer 1999). Risk management and security. Information Systems Security, 8(2), 69.
Hyatt, N. (2002). The Advantage of Using Computer Software for Process Hazard Analysis. Occupational Hazards, 11(3), 37.
Kulinna, P.H. & Silverman, S. (2000). Teachers' attitudes toward teaching physical activity and fitness. Research Quarterly for Exercise and Sport, 71, 80-84.
Leedy, P.D. (1993). Practical research: Planning and design. New York: Macmillan.
Mcgarity, T.O. (2003). On the Prospect of "Daubertizing" Judicial Review of Risk Assessment. Law and Contemporary Problems, 66(4), 155.
Schmidt, D. (2003). Technology to the Rescue. Business Credit, 9(1), 37.
Schuck, P.H. (1991). American Bar Association. Tort and insurance practice section. New York: W.W. Norton and Co.
Simons-Morton, B.G., Greene, W.H., & Gottlieb, N.H. (1995). Introduction to health education and health promotion. Chicago, IL: Waveland Press, Inc.
Appendix A Pro Forma Risk Assessment Questionnaire
Section One: Quantitative Questions
1. Please indicate your position title:
2. How long have you held this position? ____ years
3. How old are you? ____ years
4. How many students are in your class (es)?
5. Has your PE program experienced any physical injuries that resulted in litigation in the past three (3) years? Yes
If yes, please indicate how many:
If yes, did any lawsuits result in adverse outcomes? Yes
Section Two: Qualitative Questions
SA = Strongly Agree
NA = No Answer/Not Applicable
SD = Strongly Disagree
SA A NA D. SD
1. Students are going to get hurt in a PE programme no matter what we do.
2. Risk assessment is an important part of any PE programme.
3. I would rather spend money on new equipment than on risk assessment activities.
Section Three
Open-Ended Questions
In the section below, please provide any comments, observations, insights and anecdotes that you may have concerning the importance of physical education, as well as any experiences you may have had with risk assessment, litigation resulting from injuries in PE programmes. Thank you for your participation in this research project. The results of this study will be made available to all participants, but your participation will remain confidential and anonymous.
---
Are you busy and do not have time to handle your assignment? Are you scared that your paper will not make the grade? Do you have responsibilities that may hinder you from turning in your assignment on time? Are you tired and can barely handle your assignment? Are your grades inconsistent?
Whichever your reason is, it is valid! You can get professional academic help from our service at affordable rates. We have a team of professional academic writers who can handle all your assignments.
Plagiarism free papers
Timely delivery
Any deadline
Skilled, Experienced Native English Writers
Subject-relevant academic writer
Adherence to paper instructions
Ability to tackle bulk assignments
Reasonable prices
24/7 Customer Support
Get superb grades consistently
Online Academic Help With Different Subjects
Literature
Students barely have time to read. We got you! Have your literature essay or book review written without having the hassle of reading the book. You can get your literature paper custom-written for you by our literature specialists.
Finance
Do you struggle with finance? No need to torture yourself if finance is not your cup of tea. You can order your finance paper from our academic writing service and get 100% original work from competent finance experts.
Computer science
Computer science is a tough subject. Fortunately, our computer science experts are up to the match. No need to stress and have sleepless nights. Our academic writers will tackle all your computer science assignments and deliver them on time. Let us handle all your python, java, ruby, JavaScript, php , C+ assignments!
Psychology
While psychology may be an interesting subject, you may lack sufficient time to handle your assignments. Don't despair; by using our academic writing service, you can be assured of perfect grades. Moreover, your grades will be consistent.
Engineering
Engineering is quite a demanding subject. Students face a lot of pressure and barely have enough time to do what they love to do. Our academic writing service got you covered! Our engineering specialists follow the paper instructions and ensure timely delivery of the paper.
Nursing
In the nursing course, you may have difficulties with literature reviews, annotated bibliographies, critical essays, and other assignments. Our nursing assignment writers will offer you professional nursing paper help at low prices.
Sociology
Truth be told, sociology papers can be quite exhausting. Our academic writing service relieves you of fatigue, pressure, and stress. You can relax and have peace of mind as our academic writers handle your sociology assignment.
Business
We take pride in having some of the best business writers in the industry. Our business writers have a lot of experience in the field. They are reliable, and you can be assured of a high-grade paper. They are able to handle business papers of any subject, length, deadline, and difficulty!
Statistics
We boast of having some of the most experienced statistics experts in the industry. Our statistics experts have diverse skills, expertise, and knowledge to handle any kind of assignment. They have access to all kinds of software to get your assignment done.
Law
Writing a law essay may prove to be an insurmountable obstacle, especially when you need to know the peculiarities of the legislative framework. Take advantage of our top-notch law specialists and get superb grades and 100% satisfaction.
What discipline/subjects do you deal in?
We have highlighted some of the most popular subjects we handle above. Those are just a tip of the iceberg. We deal in all academic disciplines since our writers are as diverse. They have been drawn from across all disciplines, and orders are assigned to those writers believed to be the best in the field. In a nutshell, there is no task we cannot handle; all you need to do is place your order with us. As long as your instructions are clear, just trust we shall deliver irrespective of the discipline.
Are your writers competent enough to handle my paper?
Our essay writers are graduates with bachelor's, masters, Ph.D., and doctorate degrees in various subjects. The minimum requirement to be an essay writer with our essay writing service is to have a college degree. All our academic writers have a minimum of two years of academic writing. We have a stringent recruitment process to ensure that we get only the most competent essay writers in the industry. We also ensure that the writers are handsomely compensated for their value. The majority of our writers are native English speakers. As such, the fluency of language and grammar is impeccable.
What if I don't like the paper?
There is a very low likelihood that you won't like the paper.
Reasons being:
When assigning your order, we match the paper's discipline with the writer's field/specialization. Since all our writers are graduates, we match the paper's subject with the field the writer studied. For instance, if it's a nursing paper, only a nursing graduate and writer will handle it. Furthermore, all our writers have academic writing experience and top-notch research skills.
We have a quality assurance that reviews the paper before it gets to you. As such, we ensure that you get a paper that meets the required standard and will most definitely make the grade.
In the event that you don't like your paper:
The writer will revise the paper up to your pleasing. You have unlimited revisions. You simply need to highlight what specifically you don't like about the paper, and the writer will make the amendments. The paper will be revised until you are satisfied. Revisions are free of charge
We will have a different writer write the paper from scratch.
Last resort, if the above does not work, we will refund your money.
Will the professor find out I didn't write the paper myself?
Not at all. All papers are written from scratch. There is no way your tutor or instructor will realize that you did not write the paper yourself. In fact, we recommend using our assignment help services for consistent results.
What if the paper is plagiarized?
We check all papers for plagiarism before we submit them. We use powerful plagiarism checking software such as SafeAssign, LopesWrite, and Turnitin. We also upload the plagiarism report so that you can review it. We understand that plagiarism is academic suicide. We would not take the risk of submitting plagiarized work and jeopardize your academic journey. Furthermore, we do not sell or use prewritten papers, and each paper is written from scratch.
When will I get my paper?
You determine when you get the paper by setting the deadline when placing the order. All papers are delivered within the deadline. We are well aware that we operate in a time-sensitive industry. As such, we have laid out strategies to ensure that the client receives the paper on time and they never miss the deadline. We understand that papers that are submitted late have some points deducted. We do not want you to miss any points due to late submission. We work on beating deadlines by huge margins in order to ensure that you have ample time to review the paper before you submit it.
Will anyone find out that I used your services?
We have a privacy and confidentiality policy that guides our work. We NEVER share any customer information with third parties. Noone will ever know that you used our assignment help services. It's only between you and us. We are bound by our policies to protect the customer's identity and information. All your information, such as your names, phone number, email, order information, and so on, are protected. We have robust security systems that ensure that your data is protected. Hacking our systems is close to impossible, and it has never happened.
How our Assignment  Help Service Works
You fill all the paper instructions in the order form. Make sure you include all the helpful materials so that our academic writers can deliver the perfect paper. It will also help to eliminate unnecessary revisions.
2.      Pay for the order
Proceed to pay for the paper so that it can be assigned to one of our expert academic writers. The paper subject is matched with the writer's area of specialization.
3.      Track the progress
You communicate with the writer and know about the progress of the paper. The client can ask the writer for drafts of the paper. The client can upload extra material and include additional instructions from the lecturer. Receive a paper.
4.      Download the paper
The paper is sent to your email and uploaded to your personal account. You also get a plagiarism report attached to your paper.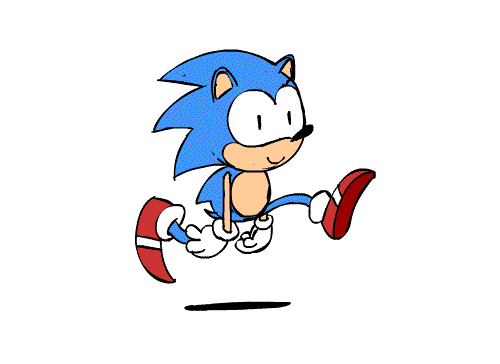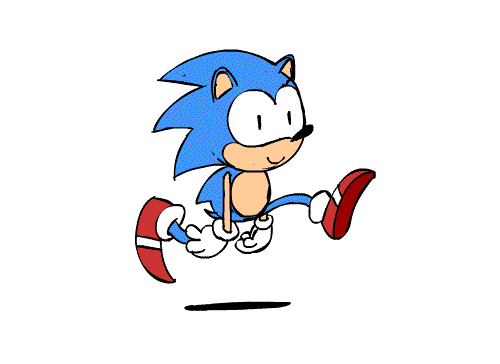 PLACE THIS ORDER OR A SIMILAR ORDER WITH US TODAY AND GET A PERFECT SCORE!!!
---