Intradialytic Weight Gain Management for Dialysis Patients
The project seeks to improve intradialytic weight gain (IDWG) management in hemodialysis dependent patients by 10% through an education program in 12 weeks. The projects aim is to develop a nurse driven intradialytic weight gain (IDWG) management program that not only educates patients about their target weight (TW), but gives them a better understand of how their actions affect their overall health. This initiative strives to give patients a better understanding of IDWG, target weight and fluid management. The focus of this educational program is not to preach about what the patients should and should not eat or drink, but to educate them about what IDGW means to them as ESRD patients. This may be as simple as giving the educational material in their personal language, such as English, Spanish, Chinese, or Vietnamese. The core team is centered on face-to-face personal time and education about how we can together improve their understanding of IDWG. By improving knowledge of IDWG and their target weights, patients will be better able to self-manage their ESRD resulting in improved outcomes, reduced hospitalizations and fewer complications.
Don't use plagiarized sources. Get Your Custom Essay on
Intradialytic Weight Gain Management Thesis
Just from $9/Page
Statement of the Problem
The idea of intradialytic weight gain (IDWG) management is not a new concept and is usually influenced by several factors like psychological, environmental, behavioral, nutritional, and biological factors (Sinclair & Parker, 2008). The issue of IDWG management is not new since patients undergoing hemodialysis are required to follow a complex treatment process that are characterized by fluid and dietary restrictions. Intradialytic weight gain is always used as an indicator for measuring compliance with fluid and dietary restrictions in the complex treatment regime. IDWG management decreases the quality of life for individuals on hemodialysis since it generates co-morbid burdens like chronic fluid overload, hypertension, increased mortality, and congestive heart failure. Despite these significant impacts on people's health, existing research has only focused on the interventions developed by clinicians rather than how these individuals handle fluid and dietary restrictions in the complex treatment regime. Clinicians tend to focus on developing IDWG interventions and seemingly ignore how people undergoing hemodialysis or ESRD patients understand or comprehend restrictions in the treatment regime. Therefore, this study seeks to ensure patients understand and comprehend the disruptions brought by IDWG management in order to enhance their health outcomes rather than make assumptions about their life experiences when complying with the complex treatment regime.
Rationale
Much of the focus of current literature in IDWG management for ESRD patients is centered on predictors of non-compliance, interventions to decrease IDWG, and management of intradialytic consequences of IDWG. While this represents a positivist approach to healthcare management and research, it discounts the perspectives or experiences of these patients or people on hemodialysis. Through a perceived needs assessment, interviews and reports from these patients indicates the need for educating them on what IDWG means to them as ESRD patients (see Appendix A). Data analysis that led to this project was based on a rapid assessment of the health outcomes of ESRD patients undergoing IDWG management. This assessment was geared towards identifying suitable measures for enhancing health outcomes for these patients while lessening hospitalizations and complications during IDWG management.
The microsystem data source that indicates the need for this project included a team of health professionals, ESRD patients who receive care from these health professionals, and an information environment that support patients and caregivers' actions. These various stakeholders provided information regarding IDWG management for ESRD patients relative to improved patient outcomes, which indicated the need for improved understanding of what IDWG really means for these patients. In addition to the microsystem data source, the need for this project was also demonstrate through a needs assessment. The researcher conducted a focus group needs assessment that was centered on group problem analysis. In this case, the group problem analysis was conducted to highlight patients' perspectives and experiences in IDWG management relative to desired health outcomes.
The needs assessment included an analysis of renal services unit and hemodialysis units with regards to staffing and patient outcomes. The results demonstrated increase in the number of patients reporting dissatisfaction with IDWG management and lack of understanding of what IDWG means to them (see Appendix B). Actually, more than 23% of ESRD patients from these units reported dissatisfaction with and lack of understanding of IDWG management. An audit of the strategies and interventions developed by clinicians towards IDWG management were based on assumptions that patients understand the process and its associated complications. The audit of these units showed that 57% of clinicians recommended IDWG management for ERSD patients without examining patients' understanding of life experiences and complications. HCAHPS analysis demonstrated that more than 50% of the nursing staff did not communicate well regarding suitable measures to avoid co-morbid burdens brought by the fluid and dietary restrictions in IDWG management.
The projected cost analysis of this project is to save health care facilities over $100,000 annually through reduced hospitalizations and improved outcomes for ESRD patients (see Appendix E). However, the cost of the implementation of this project is approximately $75,000 per year, which entails costs of producing educational materials for patients as well as other components. The net benefit of the project to is estimated to exceed $100,000 within 3 years.
Methodology
This research will undertake a qualitative study that entails in-depth interviews of patients to elicit their experiences and stories relating to the IDWG management, especially understanding of complications and restrictions. This approach will be suitable for the project because the questioning style in the interviews will be in line with the study's aims and promote exploration to clarify points. Moreover, the suitability of the approach is on the premise that in-depth interviews help in avoiding probable data collection bias. The implementation of the project will be followed by constant review to examine whether the educational strategies are effective in achieving desired outcomes and determine the need for improvement. The necessary improvements will be implemented once they are identified in order to enhance overall effectiveness. The data results that will be collected to examine the project's effectiveness will be related to patient outcomes and complications as well as the frequency and extent of hospitalizations. It is expected that the educational measures will generate improved outcomes, fewer complications, and reduced hospitalizations for ESRD patients. The expected results will be checked through comparing pre- and post-project implementation statistics for ERSD patients.
Literature Review
The focus of this study is patient satisfaction because intradialytic weight gain management has been associated with co-morbid burdens that increasingly damage the quality of life for individuals undergoing hemodialysis due to fluid and dietary restrictions. Therefore, enhanced patient outcome is an important concept in IDWG management, which has attracted considerable attention among clinicians and nursing staff. This study seeks to contribute towards enhancing patient outcomes, lessening complications, and reduced hospitalizations through improving patients' knowledge of IDWG and their target weights. The study demonstrates how education can be used as a suitable measure to fill the gap between IDWG management and improved patients outcomes. In order to accomplish this, the researcher reviewed several articles to support the need for this project.
Since the idea of intradialytic weight gain management is not a new concept, it has been the subject of numerous studies in current literature, especially among ESRD patients. Hecking et al. (2013) define intradialytic weight gain as the difference between an individual's predialysis weight and his/her weight at the end of previous haemodialytic session (p.80). These researchers state that the link between IDWG and mortality has been analyzed in numerous studies because of poor patient outcomes and further complications. Sinclair & Parker (2008) seemingly support these claims by arguing that IDWG is characterized by co-morbid burdens that increasingly lessen the quality of life for patients undergoing hemodialysis. Most of these burdens are attributed to chronic fluid overload and other complications like congestive heart failure. Consequently, most of the focus on IDWG in current renal literature is centered on interventions to lessen IDWG, controlling the intradialytic consequences, and indicators of non-adherence.
Given the increased complications and relatively poor patient outcomes, measures towards enhancing IDWG management has attracted considerable attention among researchers. Numerous studies exist to support the need for this project exists because of the increased consideration of educational programs as beneficial in IDWG management. Barnett, Li, Pinikahana & Si-Yen (2008) state that an educational program can make a difference with regards to fluid compliance among patients undergoing hemodialysis (p.300). According to these researchers, an educational program is important because patients with end stage renal disease tend to be non-compliant with the complex treatment regime, particularly in relation to compliance to fluid restrictions. These researchers state that the educational program should be driven by nephrology nurses since they have long-term relationships with ESRD patients and are better positioned to offer constant encouragement and education.
In his analysis on the role of education and critical thinking skills in fluid management, Dale (2012) found that education plays an important role in fluid management in IDWG management. The need for an educational program in this process is attributed to the fact that nephrology nurses are required to be proficient, knowledgeable, and competent in fluid management. In concurrence with Barnett, Li, Pinikahana & Si-Yen (2008), Dale (2012) suggests that the educational program for fluid management in IDWG management should be driven by competent, knowledgeable, and proficient nephrology nurses. Critical thinking plays a crucial role in the educational program since it encourages nurses to utilize intellectual reasoning to make relevant and suitable clinical decisions (Dale, 2012, p.511).
Lingerfelt & Thornton (2011) supports the case for educating ESRD patients undergoing hemodialysis by arguing that patient education is vital to people with this condition to encourage self-management practices (p.483). They support the need for patient education on the premise that it enables patients to understand and comprehend co-morbidities in IDWG management that enhance mortality rates. Lingerfelt & Thornton (2011) further contend that patient knowledge and understanding of hemodialysis and ESRD is important towards better self-management and enhanced patient outcomes. The improved patient outcomes are realized through addressing modifiable risk factors among these patients such as treatment, diet, and medication compliance. These researchers' argument that patient education is crucial towards effective self-management and better outcomes is supported by the fact that enhanced patient knowledge has been associated with positive effects on self-management activities and behaviors, which result in better patient outcomes.
Kugler, Maeding & Russell (2010) supports Lingerfelt & Thornton (2011) through conducting an international comparison of non-compliance in patients suffering from chronic hemodialysis. In their study, Kugler, Maeding & Russell (2010) conclude that patients' nutritional habits, particularly fluid and dietary restrictions, are highly linked to illness-specific knowledge and successive delivery of patient education. This implies that poor nutritional habits among patients with chronic hemodialysis are attributed to their poor level of knowledge regarding the disease and lack of provision of adequate patient education. As a result, these researchers seemingly support the significance of patient education in effective self-management and improved outcomes for ESRD patients as suggested by Lingerfelt & Thornton (2012).
Baraz, Parvardeh, Mohammadi & Broumand (2009) conducted a study on dietary and fluid compliance with a view of determining the impact of an educational intervention for ESRD patient or people undergoing hemodialysis. These researchers concur with Lingerfelt & Thornton (2012) by determining that educational intervention in such patients is relatively effective in enhancing their adherence with fluid and dietary restrictions. They postulate that enhancing patients' knowledge should a crucial component of treatment because of its role in enhancing an individual's compliance with the complex treatment and therapeutic regime.
Alikari et al. (2015) also concurs with Lingerfelt & Thornton (2012) claims that patient knowledge regarding ESRD and hemodialysis has proven to generate positive impacts on patient outcomes (p.515). In their study on the impact of nursing counseling on enhancing knowledge, treatment compliance, and patient outcomes, Alikari et al. (2015) state that self-efficacy and involvement in clinical decision making are positively linked to high extent of knowledge regarding the disease. They found that compliance with treatment, especially in relation to dietary and fluid restrictions, for ESRD patients undergoing hemodialysis is usually dependent on knowledge about the disease and these restrictions.
The identification of this literature that demonstrates the need for this project entailed the use of a PICO search statement. Generally, PICO is used in evidence-based practice in nursing to help as a process for formulating research questions. The taxonomy is used to develop questions in the nursing field that are divided into four major components i.e. patient or population, intervention or indicator, control or comparator, and outcome. The PICO search statement that was used for identifying suitable literature for this study is, "The significance of a nurse-driven IDWG management program for ESRD patients undergoing hemodialysis in order to generate enhanced outcomes, fewer complications, and decreased hospitalizations." The population is ESRD patients undergoing hemodialysis whereas the intervention is an educational program in IDWG management. The control is increased self-management of the disease and outcome is improved patient outcomes, reduced complications, and decreased hospitalizations. Each piece of the literature review generated through the PICO search statement supports by project and problem statement by demonstrating the complications in IDWG management and the significance of an educational intervention to improve patient outcomes.
Expected Results
The project is expected to improve ESRD patients' understanding of IDWG through enhanced knowledge of the disease and target weights as well as improved self-management practices that generate improved outcomes, fewer complications, and reduced hospitalizations (Appendix C). The conclusions that are likely to emerge from this study include the proposal that interventions to improve IDWG management should address motivational issues and enhance patient knowledge for better patient outcomes (Smith et al., 2011, p.334). The other conclusion that is likely to emerge from the study is that educational interventions that empower patients generate positive impacts in the management of chronic diseases (Kotsirilos, Vitetta & Sali, 2011, p.800).
Nursing Relevance
Based on the expected results of this project, the study will generate significant contributions to the current understanding of IDWG management. As previously described, current literature and practices largely focus on the development of interventions by clinicians to lessen IDWG for ESRD patients undergoing hemodialysis with little regard on patients' experiences. This study generates significant contribution by postulating that educational interventions are increasingly likely to be effective in lessening IDWG than developing new interventions (see Appendix D). The study also indicates that psychological or motivational issues and patients' knowledge is crucial towards effective IDWG management with regards to positive patient outcomes and fewer complications.
References
Alikari, V., Matziou, V., Tsironi, M., Theofilou, P. & Zyga, S. (2015, May-August). The Effect of Nursing Counseling on Improving Knowledge, Adherence to Treatment and Quality of Life of Patients Undergoing Hemodialysis. International Journal of Caring Sciences, 8(2), 514-518.
Baraz, S., Paravardeh, S., Mohammadi, E., & Broumand, B. (2009, July 10). Dietary and Fluid Compliance: An Education Intervention for Patients having Haemodialysis. Journal of Advanced Nursing, 66(1), 60-68.
Barnett, T., Li, Y.T., Pinikahana, J. & Si-Yen, T. (2008, February). Fluid Compliance among Patients having Haemodialysis: Can an Educational Programme Make a Difference? Journal of Advanced Nursing, 61(3).
Dale, W. (2012, Nov-Dec). Education in Fluid Management and Encouraging Critical Thinking Skills. Nephrology Nursing Journal, 39(6), 510-512.
Hecking et al. (2013, July 6). Significance of Interdialytic Weight Gain vs. Chronic Volume Overload: Consensus Opinion. American Journal of Nephrology, 38, 78-90.
Kotsirilos, V., Vitetta, L. & Sali, A. (2011). A guide to evidence-based integrative and complementary medicine. Chatswood, NSW: Elsevier Australia.
Kugler, C., Maeding, I. & Russell, C.L. (2011). Non-adherence in Patients on Chronic Hemodialysis: An International Comparison Study. Journal of Nephrology, 24(3), 366-375.
Lingerfelt, K. & Thornton, K. (2011). An Educational Project for Patients on Hemodialysis to Promote Self-Management Behaviors of End Stage Renal Disease. Nephrology Nursing Journal, 38(6), 483-489.
Sinclair, P. & Parker, V. (2008). Pictures and Perspectives — A Unique Reflection on Interdialytic Weight Gain. Nephrology Nursing Journal, 36(6), 589-596.
Smith et al. (2010, September). Patient Perspectives on Fluid Management in Chronic Hemodialysis. Journal of Renal Nutrition, 20(5), 334-341.
Appendix A: Process Mapping (Flow Chart)
Patient with ERSD
Referral to Dialysis Unit
Renal Therapy Placement
Supportive Care
Hemodialysis
Patient Education
Assessment of:
Quality of Life
Support Systems
Co-morbidities
Fluid and Diet Restrictions
Hospitalization and Complications
Appendix B: Root Cause Analysis (Fishbone Diagram)
Non-adherence with the Complex Treatment Regime
Patient
Equipment
Clinician
Environment
Diet restriction
Fluid restriction
IDWG
Poor understanding
Interventions
Assumptions
Unaware of Patient experiences
Hemodialysis
Dialysis Care
Lack of Patient Education
Surgical Procedures
IDWG Medications
IDWG Supplies
Appendix C: SWOT Analysis
Threats
Weaknesses
Opportunities
Strengths
Supportive Patient Care
Better IDWG Management
Better IDWG Understanding
Better Outcomes
Non-adherence
Complications
Increased Demands
Fluid and Diet Restrictions
Feedback
Enhanced Patient Education
Provision of more Educational Materials
Complacency
Conventional thinking
Lack of coordination
Lack of Follow-up
Appendix D: Stakeholder Analysis
Stakeholder
Importance
Influence
Description
Administration
High
High
– Will need to make significant investments in educational materials and resources.
– High priority: educational intervention in IDWG management for ESRD patients has been identified as a crucial factor in enhanced patient outcomes.
Nursing Staff or Clinicians
High
High
– Will need to incorporate patient education in the various initiatives towards lessening excessive IDWG for ESRD patients undergoing hemodialysis.
– Will need to ensure current practices are not based on assumptions or disregard of patients' experiences in IDWG management, especially diet and fluid restrictions.
– Nursing buy-in is vital in ensuring effective patient education and improved quality of care that generates better patient outcomes, fewer complications, and reduced hospitalizations.
Nephrologists
High
High
– Very influential and significant in the direction of renal care in dialysis centers and units.
– Very interested in the establishment of effective interventions and measures to enhance renal care and patients' quality of life.
Patients
High
Low
– Need to identify and utilize suitable measures for IDWG management, particularly fluid and diet restrictions.
– Need better understanding of what IDWG really means to them and their target weights.
– Need to better self-manage their ESRD conditions.
– Will likely be impacted by educational interventions.
– Their satisfaction is likely to improve because of fewer complications, better outcomes, and reduced hospitalizations.
Appendix E: Projected Cost Analysis
Year 1
Year 2
Year 3
50,000
100,000
150,000
200,000
Implementation Costs
Benefits (savings)
---
Are you busy and do not have time to handle your assignment? Are you scared that your paper will not make the grade? Do you have responsibilities that may hinder you from turning in your assignment on time? Are you tired and can barely handle your assignment? Are your grades inconsistent?
Whichever your reason is, it is valid! You can get professional academic help from our service at affordable rates. We have a team of professional academic writers who can handle all your assignments.
Plagiarism free papers
Timely delivery
Any deadline
Skilled, Experienced Native English Writers
Subject-relevant academic writer
Adherence to paper instructions
Ability to tackle bulk assignments
Reasonable prices
24/7 Customer Support
Get superb grades consistently
Online Academic Help With Different Subjects
Literature
Students barely have time to read. We got you! Have your literature essay or book review written without having the hassle of reading the book. You can get your literature paper custom-written for you by our literature specialists.
Finance
Do you struggle with finance? No need to torture yourself if finance is not your cup of tea. You can order your finance paper from our academic writing service and get 100% original work from competent finance experts.
Computer science
Computer science is a tough subject. Fortunately, our computer science experts are up to the match. No need to stress and have sleepless nights. Our academic writers will tackle all your computer science assignments and deliver them on time. Let us handle all your python, java, ruby, JavaScript, php , C+ assignments!
Psychology
While psychology may be an interesting subject, you may lack sufficient time to handle your assignments. Don't despair; by using our academic writing service, you can be assured of perfect grades. Moreover, your grades will be consistent.
Engineering
Engineering is quite a demanding subject. Students face a lot of pressure and barely have enough time to do what they love to do. Our academic writing service got you covered! Our engineering specialists follow the paper instructions and ensure timely delivery of the paper.
Nursing
In the nursing course, you may have difficulties with literature reviews, annotated bibliographies, critical essays, and other assignments. Our nursing assignment writers will offer you professional nursing paper help at low prices.
Sociology
Truth be told, sociology papers can be quite exhausting. Our academic writing service relieves you of fatigue, pressure, and stress. You can relax and have peace of mind as our academic writers handle your sociology assignment.
Business
We take pride in having some of the best business writers in the industry. Our business writers have a lot of experience in the field. They are reliable, and you can be assured of a high-grade paper. They are able to handle business papers of any subject, length, deadline, and difficulty!
Statistics
We boast of having some of the most experienced statistics experts in the industry. Our statistics experts have diverse skills, expertise, and knowledge to handle any kind of assignment. They have access to all kinds of software to get your assignment done.
Law
Writing a law essay may prove to be an insurmountable obstacle, especially when you need to know the peculiarities of the legislative framework. Take advantage of our top-notch law specialists and get superb grades and 100% satisfaction.
What discipline/subjects do you deal in?
We have highlighted some of the most popular subjects we handle above. Those are just a tip of the iceberg. We deal in all academic disciplines since our writers are as diverse. They have been drawn from across all disciplines, and orders are assigned to those writers believed to be the best in the field. In a nutshell, there is no task we cannot handle; all you need to do is place your order with us. As long as your instructions are clear, just trust we shall deliver irrespective of the discipline.
Are your writers competent enough to handle my paper?
Our essay writers are graduates with bachelor's, masters, Ph.D., and doctorate degrees in various subjects. The minimum requirement to be an essay writer with our essay writing service is to have a college degree. All our academic writers have a minimum of two years of academic writing. We have a stringent recruitment process to ensure that we get only the most competent essay writers in the industry. We also ensure that the writers are handsomely compensated for their value. The majority of our writers are native English speakers. As such, the fluency of language and grammar is impeccable.
What if I don't like the paper?
There is a very low likelihood that you won't like the paper.
Reasons being:
When assigning your order, we match the paper's discipline with the writer's field/specialization. Since all our writers are graduates, we match the paper's subject with the field the writer studied. For instance, if it's a nursing paper, only a nursing graduate and writer will handle it. Furthermore, all our writers have academic writing experience and top-notch research skills.
We have a quality assurance that reviews the paper before it gets to you. As such, we ensure that you get a paper that meets the required standard and will most definitely make the grade.
In the event that you don't like your paper:
The writer will revise the paper up to your pleasing. You have unlimited revisions. You simply need to highlight what specifically you don't like about the paper, and the writer will make the amendments. The paper will be revised until you are satisfied. Revisions are free of charge
We will have a different writer write the paper from scratch.
Last resort, if the above does not work, we will refund your money.
Will the professor find out I didn't write the paper myself?
Not at all. All papers are written from scratch. There is no way your tutor or instructor will realize that you did not write the paper yourself. In fact, we recommend using our assignment help services for consistent results.
What if the paper is plagiarized?
We check all papers for plagiarism before we submit them. We use powerful plagiarism checking software such as SafeAssign, LopesWrite, and Turnitin. We also upload the plagiarism report so that you can review it. We understand that plagiarism is academic suicide. We would not take the risk of submitting plagiarized work and jeopardize your academic journey. Furthermore, we do not sell or use prewritten papers, and each paper is written from scratch.
When will I get my paper?
You determine when you get the paper by setting the deadline when placing the order. All papers are delivered within the deadline. We are well aware that we operate in a time-sensitive industry. As such, we have laid out strategies to ensure that the client receives the paper on time and they never miss the deadline. We understand that papers that are submitted late have some points deducted. We do not want you to miss any points due to late submission. We work on beating deadlines by huge margins in order to ensure that you have ample time to review the paper before you submit it.
Will anyone find out that I used your services?
We have a privacy and confidentiality policy that guides our work. We NEVER share any customer information with third parties. Noone will ever know that you used our assignment help services. It's only between you and us. We are bound by our policies to protect the customer's identity and information. All your information, such as your names, phone number, email, order information, and so on, are protected. We have robust security systems that ensure that your data is protected. Hacking our systems is close to impossible, and it has never happened.
How our Assignment  Help Service Works
You fill all the paper instructions in the order form. Make sure you include all the helpful materials so that our academic writers can deliver the perfect paper. It will also help to eliminate unnecessary revisions.
2.      Pay for the order
Proceed to pay for the paper so that it can be assigned to one of our expert academic writers. The paper subject is matched with the writer's area of specialization.
3.      Track the progress
You communicate with the writer and know about the progress of the paper. The client can ask the writer for drafts of the paper. The client can upload extra material and include additional instructions from the lecturer. Receive a paper.
4.      Download the paper
The paper is sent to your email and uploaded to your personal account. You also get a plagiarism report attached to your paper.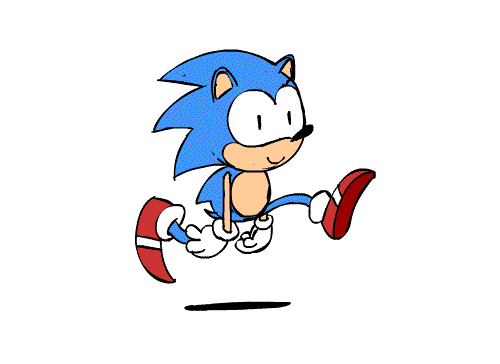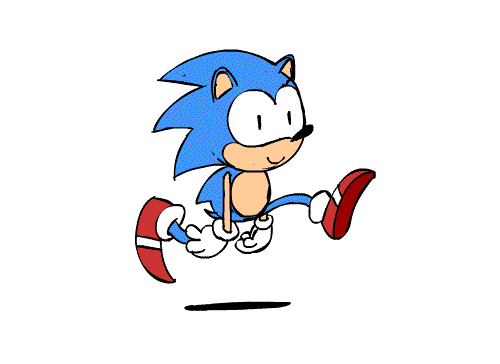 PLACE THIS ORDER OR A SIMILAR ORDER WITH US TODAY AND GET A PERFECT SCORE!!!
---