Analysis of Quality Improvement in Healthcare-Patient Advocacy
Problem Area and Current Process
Don't use plagiarized sources. Get Your Custom Essay on
Improvement in Healthcare-Patient Advocacy
Just from $9/Page
The quality improvement project I am planning to implement will focus on patient advocacy. According to Nsiah et al. (2020), patient advocacy is the process by which nurses act on behalf of patients by becoming their voices so as to ensure that their rights are defended and their needs are met. Most nursing theorists agree that patient advocacy is essential in healthcare and it should be a priority in healthcare facilities. This is more so the case given that patient advocacy preserves and protects patients rights, empowers patients, and promotes positive health outcomes (Nsiah et al, 2019). To a large extent that lack of patient advocacy could lead to negative consequences in nursing practice. For instance, lack of patient advocacy leads to increased cases of hospital acquired infections. In addition, failure by nurses to advocate for patients could leads to higher complication and death rates owing to failure to address crucial concerns (Nsiah et al, 2019). Moreover, lack of patient advocacy is associated with increased patient complaints, i.e. as a consequence of failure by healthcare personal to adequately address their concerns.
There are various factors contributing factors that contribute to the failure by nurses to carry out the role of patient advocate. Essentially most nurses lack power to perform the role of a patient advocate despite the fact that it is a core duty in clinical settings. First, it would be prudent to note that the process of patient advocacy is rather complex and requires adequate capabilities (Nsiah et al., 2020). Consequently, most nurses have inadequate knowledge of how they can approach the process of advocacy. In essence, Nsiah et al. (2019) point out that there exists knowledge gaps regarding how nurses understand or perceive patient advocacy. Patient advocacy is also limited by other factors which are inclusive of, but they are not limited to; religious and cultural beliefs, financial constraints, ineffective communication, and lack of support from the health institution (Nsiah et al, 2020).
The main purpose of this project is to enhance the process of patient advocacy by increasing actions of nurses as patient advocates. The said aim would be achieved via the deployment of the activities indicated below. First, there will be need to ensure that interpersonal and therapeutic communication skills are included in educational curriculum for nursing practice. There will also be need to improve nurses competencies in patient advocacy by actively supporting them in multiple formats (Nsiah et al., 2020). Next, efforts will be made to ensure that the entire healthcare team, nurses, and physicians collaborate. Improving patient advocacy would likely lead to various outcomes – both on the patient and nursing profession fronts. For instance, the desired outcomes to patients would be inclusive of: improved public health; improved access to health and social services; improved collaboration among patients, families and the entire healthcare team; empowerment; developed sense of self-determination; and improved quality of care and safety (Abbasinia et al., 2019). On the other hand, desired outcomes for the profession would be inclusive of; enhanced public image of nursing, improved job satisfaction, improved job motivation, improved self-concept, and an increased sense of worthwhile among nurses. The said outcomes would be achieved given that nurses would have an improved perception and understanding of patient advocacy and thus help ensure that patients rights are protected, their needs met, healthcare resources are available, and health conditions are improved (Nsiah et al., 2019).
Currently, the process of patient advocacy involves various activities by nurses. The said activities are based on the perspectives of administrators and practicing nurses using the Conceptual Model of advocacy. Essentially, the model indicates the views and perspectives of nurses in how they exercise advocacy. Essentially, patient advocacy is often carried out or employed by a person possessing some degree of power. Nurses happen to be in a position of power due to the role they play in the promotion of patient care and wellbeing. They advance care to patients, their families, and at times the general community. Nurses could advocate for patients by coordinating their patients services with the services of various healthcare workers (Dadzie et al., 2017). The authors further suggest that nurses could advocate for the said patients if they are perceived to have been disintegrated, intimated, uniformed, or neglected in care. In addition, patients are advocated for on the basis of protecting them from health systems that are profit-oriented as well as healthcare professionals who may have paternalistic attitudes (Dadzie et al., 2017). Nurses also engage in other activities which are compassion-based whereby they reassure patients, i.e. those suffering from chronic conditions or terminal illnesses. The main stakeholders in patient advocacy are inclusive of, but they are not limited to; the general community, patients family members, patients themselves, nurses, physicians, nursing authorities, legal professionals or practitioners, health institutions, and the entire healthcare team (Nsiah et al., 2019).
To assess the quality improvement project outcomes, the project will utilize a systems approach. This is more so the case given that the quality improvement project may fail to produce the expected outcomes owing to complexity associated with the practice and conduct of patient advocacy. Essentially, patient advocacy happens to be a social problem which is nested within various relationships, worldviews, factors, and overlapping contexts (Nsiah et al., 2019). Therefore, a systems approach will best suited in assessing patient advocacy outcomes given that it emphasizes on connections between organizations and individuals, whereby it helps in understanding elements that influence quality improvement outcomes (Williams and Best, 2022). Essentially, a systems approach which is based on QUASER – a research-based framework will help in determining whether the quality improvement outcomes were achieved by discussing key challenges to quality improvement related to patient advocacy in clinical settings. In this case, the systems approach will help determine challenges that would be faced when trying to achieve the quality improvement outcomes. The project would then assess its strengths and weaknesses so as to overcome the said challenges by determining areas that require improvements (Williams and Best, 2022). Nurses will be required to be brave and confident given that patient advocacy is associated with barriers such as power relations between nursing and medical teams, organizational structure, etc. (Tomaschewski-Barlem et al., 2017). In addition, nurses are aso likely to face other challenges in their need to advocate for patients. The said challenges could be inclusive of, but they are not limited to; lack of support, lack of power to make decisions, lack of autonomy, fear of conflict, fear of taking risks, powerlessness, lack of knowledge, difficulties communicating with patients or healthcare staff, work overload, lack of time, etc. Tomaschewski-Barlem et al. (2017) point out that the said challenges can be overcome by progressively developing moral competencies, continuing education, improving clinical knowledge, establishing a candid and open dialogue, having the support of the management, establishing an ethical climate compatible with autonomy, and improving professional relationships between nursing and medical teams. A systems approach also comes in handy in problem-solving efforts and also aids the process of decision-making, which includes the use of quality improvement tools like root cause analysis and plan-do-study-act (Williams and Best, 2022).
According to Nsiah (2019) patient advocacy requires that the entire healthcare team cooperates in meaningful maner. The said healthcare team can bring about change in clinical setting by using a continuous quality improvement (CQI) process. Essentially, a quality improvement process helps improve health outcomes and clinical care outcomes that were implemented in the primary care (McCalman et al., 2018). Therefore, healthcare teams will use a continuous quality improvement process to improve patient advocacy outcomes. The benefit of the said quality improvement process would be realized by including a systems approach. This is more so the case given that the said approach ensures that healthcare services are able to make locally responsive and evidence-based decisions by integrating continuous quality improvement vertically in connection with community members and governments, as well as longitudinally in connection with other external sectors (McCalman et al., 2018). Therefore, the main aim of using continuous quality improvement is to help examine and develop an understanding, and then change how patient advocacy is implemented through interrelations between healthcare teams. Measures to change would be implemented through continuous quality improvement that would be based on a systems approach. In this case, measures would include auditing the current processes and systems in patient advocacy so as to identify opportunities, gaps, and strengths through assessments (McCalman et al, 2018). To ensure that the said measures will result in improvement, it would be prudent to evaluate and develop a systems approach to continuous quality improvement so as to enhance the integration of services and the potential to improve quality – and thus improve patient advocacy.
Implementation of continuous quality improvement happens to be an essential process in nursing practice for various reasons. First, McCalman et al. (2018) make an observation to the effect that the said process helps in reducing hospital admissions among patients who have chronic conditions. Second, CQI reduces older adult visits in the emergency department. Further, continuous quality improvement leads to increased workforce enthusiasm, capacities, and capabilities which in turn results in improved delivery of primary care. Moreover, CQI ensures that the available resources are effectively allocated by improving issues related to analysis and recognition of quality issues, as well as ensuring that local data is timely and of good quality McCalman et al., 2018).
Root Cause Analysis and Diagram
To be able to function well as a team member in patient advocacy efforts, there would be need to identify, assess, and manage emotional intelligence. According to Arfara and Samanta (2016), emotional intelligence refers to the ability of an individual to manage, understand, and recognize ones emotions as well as those of others. In addition, emotional intelligence happens to be the steering wheel for decision-making, problem-solving, learning, thinking, and feeling. Therefore, emotional intelligence may rope in crucial strengths and values while functioning as a member of the patient advocacy team. With regard to strengths, Arfara and Samanta (2016) suggest that emotional intelligence can be built in a team through management of emotions and knowledge. Essentially, emotional intelligence is achieved through improved decision-making process, cooperation, as well as a positive and supportive environment. There are various values that increase cohesion in a group. For instance individual ability to control emotions will lead to enhanced cohesiveness among group members. In addition, being sensitive to the feelings of other team members will also lead to enhanced cohesion. This is more so the case given that the said value promotes strong bonding among teams, thus limiting conflicts (Arfara and Samanta, 2016). Trust also happens to be an important value in maintaining teams. This is more so the case given that it improves interactions among group members, which helps them to share experiences and knowledge. There is also need for cooperativeness and consistence in terms of behavior so as to ensure that they trust and ability to be relied upon by other group members is enhanced (Arfara and Samanta, 2016). The said values would encourage opening and maintaining dialogues, encourage proximity, and deal with emotional situations (Abbasinia et al., 2019). Some of the factors that may limit a member from effective functioning as a team member are inclusive of; anger, fear, and feelings of guilt. All these are likely to result in damaged relationships. As a team member, I intend to rein in my emotions so as to work cooperatively with the other team members. To achieve this, I will be cooperative and consistent with my behavior so as to create and establish trust. It would also be helpful for the other team members to be cooperative and consistent so as to maintain effective and efficient communication across the entire team.
One patient scenario that prompted the move to implement a patient advocacy quality improvement project involves a patients complaint about chronic frank pain. According to Dewar and Chin (2018), physicians are in a better position to assess the patient so as to rule out renal and non-renal causes of abdominal and frank pain. To determine the main problem to the concern reported by the patient, the physician acts as the patient advocate by evaluating the said patient so as to come up with proper and sound diagnosis. First, the physician conducts a thorough history of the said patient and physically examines the patient. In this case, the said physician tries to gauge the functioning and the impact the said concern has on the quality of life (Dewar and Chin, 2018). Second, the physician could carry out some form of contrast-enhanced axial imaging, renal ultrasonography, blood chemistry, and basic urinalysis. If the said patient happens to have poor renal function, the physician will carry out the test using a magnetic resonance imaging. According to Dewar and Chin (2018), if the patients complaint is as a result of renal function, then chronic frank pain would be caused by conditions which are inclusive of, but they are not limited to; perinephric haemorrhage, renal vein thrombosis, renal artery dissection, renal artery aneurysm, fibromuscular dysplasia, renal tumor, loin pain-hematuria syndrome, xanthogranulomatous, and Polycystic kidney disease. On the other hand, if the patient has poor non-renal function, then chronic frank pain will likely be caused by conditions which are inclusive of, but are not limited to; sickle cell disease, familial mediterranean fever, acute intermittent porphyria, systemic conditions, lower rib pain syndromes, costochondritis, thoracic or lumbar radiculopathy, and spleen (Dewar and Chin, 2018). To prevent chronic frank pain from occurring again, a nephrologist who happens to be the most preferred healthcare professional in dealing with cases related to chronic frank pain will help the patient manage the said pain. In this case, the said urologist may decide to monitor and manage the use of narcotic analgesic or provide regional nerve blocks. Alternatively, the urologist may prefer to include non-pharmacological interventions such as physiotherapy, psychotherapy, alternative medications, and cognitive behavioral therapy (Dewar and Chin, 2018). Alternative medications may be inclusive of; topical analgesic agents, N-methyl-d-aspartate (NMDA) receptor antagonists, muscle relaxants, antiepileptic drugs (gabapentin, pregabalin, and other anticonvulsants), antidepressants (tricyclics and serotonin norepinephrine reuptake inhibitors [SNRIs]), and alpha-2 adrenergic agonists (Dewar and Chin, 2018).
13
QUALITY IMPROVEMENT IN HEALTHCARE-PATIENT ADVOCACY
Fishbone Diagram
Renal
?Renal vein thrombosis
Perinephric haemorrhage
Renal artery aneurysm
?Renal artery dissection
?Renal tumour
Fibromuscular dysplasia
?Polycystic kidney disease
?Loin pain-hematuria syndrome
Chronic frank pain
?Sickle cell disease
Familial Mediterranean ever
?Lower rib pain syndromes
Thoracic or lumbar radiculopathy
Acute intermittent porphyria
?Costochondritis
Non-renal
Plan for the Evaluation/Assessment of the Effectiveness of the Quality Improvement (QI):
Plan
In this quality improvement project, I plan to evaluate the performance of 25 nurses in patient advocacy and develop strategies that would enhance their advocacy towards patients. I hope that this will provide a better understanding of what is missing in patient advocacy and how patient advocacy should be implemented in clinical practice. According to Abbasinia et al. (2020), analyzing patient advocacy is important given that it could help in development of managerial or educational theories and design instruments that would help evaluate the performance of nurses in the said area. To test the said change, I will incorporate continuous quality improvement that is based on systems approach for a period of three months. Then, I will carry out an assessment so as to audit the current processes and systems in patient advocacy, and thereby identify opportunities, gaps, and strengths.
Do
I established that most nurses did not advocate for their patients. On the other hand, some of the nurses advocated for the patients but there were some complications that arose. Some of these complications were inclusive of; sense of separation from peers, hopelessness, frustration, anger, and fear. Essentially, the said nurse was viewed as a threat by colleagues. In addition, it was also found that some of the said nurses were afraid of losing their job given that they received little assistance from management. Moreover, some nurses anticipated their failure to advocate for patients to lack of optimal cooperation from the healthcare institution as well as the care team. Other nurses were largely willing to advocate for their patients, but they lacked time owing to the fact that they were involved in other activities at this time.
Study
Less nurses were involved in patient advocacy. The process did not work well.
Act
Nurses did not fully embrace the process of patient advocacy owing to the fact that they lacked the relevant capabilities and support. The said nurses lacked the support of their leaders which limited their will to advocate for patients. Therefore, there would be need for nurses to be provided with avenues to improve their knowledge, while at the same time being assured of the support of their leaders. In the final analysis, I am of the opinion that the relevance of collaboration between all stakeholders cannot be overstated.
References
Abbasinia, M., Ahmadi, F., & Kazemnejad, A. (2020). Patient advocacy in nursing: A concept analysis. Nursing Ethics, 27(1), 141151. https://doi.org/10.1177/0969733019832950
Arfara, C. & Samanta, I. (2016). The impact of emotional intelligence on improving team-working: the case of Public Sector (National Centre for Public Administration and Local Government – N.C.P.A.L.G.). Procedia – Social and Behavioral Sciences, 230 (2016), 167 175
Dadzie, G., Aziato, L. & Aikins, A. d-G. (2017). We are the best to stand in for patients: a qualitative study on nurses advocacy characteristics in Ghana. BMC Nurs, 16(61). https://doi.org/10.1186/s12912-017-0259-6
Davoodvand, S., Abbaszadeh, A., & Ahmadi, F. (2016). Patient advocacy from the clinical nurses' viewpoint: a qualitative study. Journal of medical ethics and history of medicine, 9, 5.
Dewar, M. J., & Chin, J. L. (2018). Chronic renal pain: An approach to investigation and management. Canadian Urological Association journal, 12(6 Suppl 3), S167S170. https://doi.org/10.5489/cuaj.5327
McCalman, J., Bailie, R., Bainbridge, R., McPhail-Bell, K., Percival, N., Askew, D., Fagan, R. & Tsey, K. (2018). Continuous Quality Improvement and Comprehensive Primary Health Care: A Systems Framework to Improve Service Quality and Health Outcomes. Front Public Health, 6(76), doi: 10.3389/fpubh.2018.00076
Nsiah, C., Siakwa, M., & Ninnoni, J. (2019). Registered Nurses' description of patient advocacy in the clinical setting. Nursing open, 6(3), 11241132. https://doi.org/10.1002/nop2.307
Nsiah, C., Siakwa, M., & Ninnoni, J. (2019). Barriers to practicing patient advocacy in healthcare setting. Nursing open, 7(2), 650659. https://doi.org/10.1002/nop2.436
Tomaschewski-Barlem, J. G., Lunardi, V. L., Barlem, E. L. D., Silver da Silverra, Ramos, A. M. & Piexak, D. R. (2017). Patient Advocacy in Nursing: Barriers, Facilitators and Potential Implications. Scielo, 26(3). https://doi.org/10.1590/0104-0707201700010001
Williams, S. J., & Best, S. (2022). What Does a Systems Approach to Quality Improvement Look Like in Practice? International journal of environmental research and public health, 19(2), 747. https://doi.org/10.3390/ijerph19020747
---
Are you busy and do not have time to handle your assignment? Are you scared that your paper will not make the grade? Do you have responsibilities that may hinder you from turning in your assignment on time? Are you tired and can barely handle your assignment? Are your grades inconsistent?
Whichever your reason is, it is valid! You can get professional academic help from our service at affordable rates. We have a team of professional academic writers who can handle all your assignments.
Plagiarism free papers
Timely delivery
Any deadline
Skilled, Experienced Native English Writers
Subject-relevant academic writer
Adherence to paper instructions
Ability to tackle bulk assignments
Reasonable prices
24/7 Customer Support
Get superb grades consistently
Online Academic Help With Different Subjects
Literature
Students barely have time to read. We got you! Have your literature essay or book review written without having the hassle of reading the book. You can get your literature paper custom-written for you by our literature specialists.
Finance
Do you struggle with finance? No need to torture yourself if finance is not your cup of tea. You can order your finance paper from our academic writing service and get 100% original work from competent finance experts.
Computer science
Computer science is a tough subject. Fortunately, our computer science experts are up to the match. No need to stress and have sleepless nights. Our academic writers will tackle all your computer science assignments and deliver them on time. Let us handle all your python, java, ruby, JavaScript, php , C+ assignments!
Psychology
While psychology may be an interesting subject, you may lack sufficient time to handle your assignments. Don't despair; by using our academic writing service, you can be assured of perfect grades. Moreover, your grades will be consistent.
Engineering
Engineering is quite a demanding subject. Students face a lot of pressure and barely have enough time to do what they love to do. Our academic writing service got you covered! Our engineering specialists follow the paper instructions and ensure timely delivery of the paper.
Nursing
In the nursing course, you may have difficulties with literature reviews, annotated bibliographies, critical essays, and other assignments. Our nursing assignment writers will offer you professional nursing paper help at low prices.
Sociology
Truth be told, sociology papers can be quite exhausting. Our academic writing service relieves you of fatigue, pressure, and stress. You can relax and have peace of mind as our academic writers handle your sociology assignment.
Business
We take pride in having some of the best business writers in the industry. Our business writers have a lot of experience in the field. They are reliable, and you can be assured of a high-grade paper. They are able to handle business papers of any subject, length, deadline, and difficulty!
Statistics
We boast of having some of the most experienced statistics experts in the industry. Our statistics experts have diverse skills, expertise, and knowledge to handle any kind of assignment. They have access to all kinds of software to get your assignment done.
Law
Writing a law essay may prove to be an insurmountable obstacle, especially when you need to know the peculiarities of the legislative framework. Take advantage of our top-notch law specialists and get superb grades and 100% satisfaction.
What discipline/subjects do you deal in?
We have highlighted some of the most popular subjects we handle above. Those are just a tip of the iceberg. We deal in all academic disciplines since our writers are as diverse. They have been drawn from across all disciplines, and orders are assigned to those writers believed to be the best in the field. In a nutshell, there is no task we cannot handle; all you need to do is place your order with us. As long as your instructions are clear, just trust we shall deliver irrespective of the discipline.
Are your writers competent enough to handle my paper?
Our essay writers are graduates with bachelor's, masters, Ph.D., and doctorate degrees in various subjects. The minimum requirement to be an essay writer with our essay writing service is to have a college degree. All our academic writers have a minimum of two years of academic writing. We have a stringent recruitment process to ensure that we get only the most competent essay writers in the industry. We also ensure that the writers are handsomely compensated for their value. The majority of our writers are native English speakers. As such, the fluency of language and grammar is impeccable.
What if I don't like the paper?
There is a very low likelihood that you won't like the paper.
Reasons being:
When assigning your order, we match the paper's discipline with the writer's field/specialization. Since all our writers are graduates, we match the paper's subject with the field the writer studied. For instance, if it's a nursing paper, only a nursing graduate and writer will handle it. Furthermore, all our writers have academic writing experience and top-notch research skills.
We have a quality assurance that reviews the paper before it gets to you. As such, we ensure that you get a paper that meets the required standard and will most definitely make the grade.
In the event that you don't like your paper:
The writer will revise the paper up to your pleasing. You have unlimited revisions. You simply need to highlight what specifically you don't like about the paper, and the writer will make the amendments. The paper will be revised until you are satisfied. Revisions are free of charge
We will have a different writer write the paper from scratch.
Last resort, if the above does not work, we will refund your money.
Will the professor find out I didn't write the paper myself?
Not at all. All papers are written from scratch. There is no way your tutor or instructor will realize that you did not write the paper yourself. In fact, we recommend using our assignment help services for consistent results.
What if the paper is plagiarized?
We check all papers for plagiarism before we submit them. We use powerful plagiarism checking software such as SafeAssign, LopesWrite, and Turnitin. We also upload the plagiarism report so that you can review it. We understand that plagiarism is academic suicide. We would not take the risk of submitting plagiarized work and jeopardize your academic journey. Furthermore, we do not sell or use prewritten papers, and each paper is written from scratch.
When will I get my paper?
You determine when you get the paper by setting the deadline when placing the order. All papers are delivered within the deadline. We are well aware that we operate in a time-sensitive industry. As such, we have laid out strategies to ensure that the client receives the paper on time and they never miss the deadline. We understand that papers that are submitted late have some points deducted. We do not want you to miss any points due to late submission. We work on beating deadlines by huge margins in order to ensure that you have ample time to review the paper before you submit it.
Will anyone find out that I used your services?
We have a privacy and confidentiality policy that guides our work. We NEVER share any customer information with third parties. Noone will ever know that you used our assignment help services. It's only between you and us. We are bound by our policies to protect the customer's identity and information. All your information, such as your names, phone number, email, order information, and so on, are protected. We have robust security systems that ensure that your data is protected. Hacking our systems is close to impossible, and it has never happened.
How our Assignment  Help Service Works
You fill all the paper instructions in the order form. Make sure you include all the helpful materials so that our academic writers can deliver the perfect paper. It will also help to eliminate unnecessary revisions.
2.      Pay for the order
Proceed to pay for the paper so that it can be assigned to one of our expert academic writers. The paper subject is matched with the writer's area of specialization.
3.      Track the progress
You communicate with the writer and know about the progress of the paper. The client can ask the writer for drafts of the paper. The client can upload extra material and include additional instructions from the lecturer. Receive a paper.
4.      Download the paper
The paper is sent to your email and uploaded to your personal account. You also get a plagiarism report attached to your paper.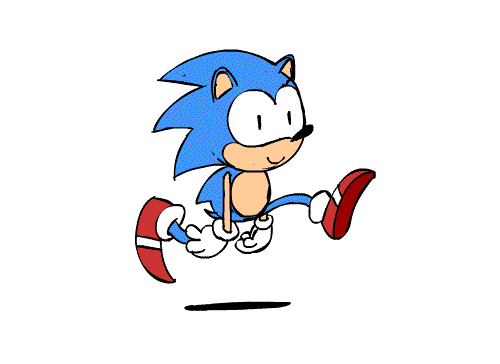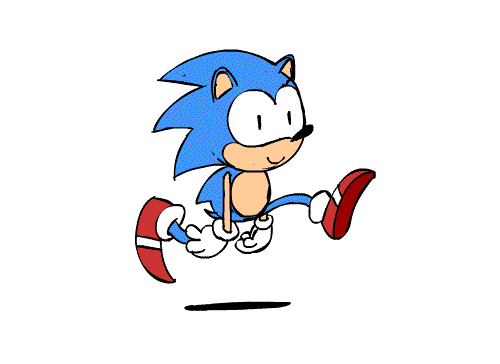 PLACE THIS ORDER OR A SIMILAR ORDER WITH US TODAY AND GET A PERFECT SCORE!!!
---