Globalization of Hybrid Cultures
Argentine Nestor Garcia Canclini, in his book, "Globalization of Hybrid Cultures," presents a culture made up of surviving traditions and incoming modernity, particularly in Latin America, where he was born. Viewing the quaint merger at a pluralistic perspective, he asserts that pluralism is indispensable in dealing with Latin America, that is, in considering its "contradictory and unequal components" of modernization, which are emancipation, expansion, renovation and democratization (Canclini 1995). In presenting the theoretical and practical challenges of a hybrid culture, he asks (1) how to hybrid cultures constituting modernity can be studied and given a specific profile in Latin America; (2) how the partial knowledge of the different disciplines on culture can be combined in better interpreting the contradictions and the failure of modernization; and (3) what should be done with the mix of "heterogeneous memory and truncated innovations." He writes on his concept of Latin America as "a more complex articulation of traditions and modernities, a heterogeneous Continent," consisting of coexisting countries with multiple forms and levels of development. In order to see through the heterogeneity, he believes that the anti-evolutionist approach to postmodernism is useful and "more radical" than anything before it. This posture can break through and detect "fundamentalist pretensions of traditionalism, ethnicism, and nationalism."
Don't use plagiarized sources. Get Your Custom Essay on
Globalization of Hybrid Cultures
Just from $9/Page
His book undertakes the work by reflecting on modernity and post-modernity in metropolitan countries and by examining the contradictions between autonomous societies and the industrialization of symbolic markets (Canclini). Afterwards, he proposes how the links between modernism and modernization can be reinterpreted, based on recent historical and sociological research on Latin American cultures. Then, he discusses the behavior of artists, middlemen and the public towards innovation and democratization. This leads to Canclini's examination of these hybrid cultures as generated or promoted by the new communication technologies.
The book centers on Latin America's economy and cultures, as they are unique to themselves, among other developing regions. He maintains that social formation does not necessarily proceed from ancient to modern, from inferior to superior, and that it was when Latin American countries tried to modernize, while trying to retain their native cultures, that inequalities evolved and made legitimate.
He suggests that the central theme of cultural policies should be how to "construct societies with democratic projects shared by everyone without making everyone the same (Canclini) where disintegration is elevated to diversity and inequalities re reduced to differences." It has been noted that his view opposes the position taken by cultural studies in Latin American, which held that the mass media were a huge threat to the region's popular traditions. Canclini maintains that the homogenization of Latin America's indigenous cultures began much earlier than radio and television. The process started with the onslaught of conquests and colonization, in the violent Christianization and introduction of other religions, when national states began forming, with the use of single languages in schools and in the colonial or modern organization of urban space (Canclini).
Canclini suggests the use of combined anthropological and sociological methods in building an autonomous culture, which can survive the ravages and challenges of the transnational market. He sees modernity as relative, doubtable, but not antagonistic to traditions or may overcome them through some evolutionary law. A post-modern stance, he believes, will enable the handling of an impure merger of passing traditions and the disjointed and heterodox trends and accomplishments of modernity (Canclini).
Anthropologist Adam Kuper advances the observation that postmodernism is relevant only within the confines of a school, mainly by university committees, which decide on matters of hiring and tenure, and not in the outside world of knowledge and understanding. He cautions that cultural diversity should not only be a reason for celebration, but also of wariness towards negative and unintended consequences owing to attitudes about race and ethnicity. One must not forget about the value of cultural universality and solidarity. While underprivileged minority groups may well politically identify with America, other societies with their own histories cannot do so without great risks of disaster to their own cultures.
He illustrates this in the example of his native South Africa, where anthropological studies have, for long, engrossed with the integrity of local cultures. In celebration of cultural identity, these anthropologists made the signal mistake of choosing to promote local Bantu culture than to produce "black Europeans (Kuper 1999)," which led to the official separation of white and black cultures.
Looking at the same Latin American cities, David Carrasco is convinced that we live in a world of competing cities (Harvard Magazine 2002), where the nature of urban hierarchies is partly to fill in all social and geographical space, expand their influence beyond their limits, and to acquire and input the productions, ideas and technology of the outside world (Carrasco)." He sees all modern cities as interconnected, so that what happens in one affects the others. Carrasco is said to be the embodiment of the hybrid cultures that prevailed after the Spaniards invaded Mexico, a time when "biological, symbolic and social exchanges" happened. As a historian who was deeply immersed in the study of MesoAmerican cultures, Carrasco produced a huge volume of work on the subject, consisting of more than 3,000 texts and 10,000 images. His knowledge traversed borders and was so broad-ranging that his critics believed that, in his hands, ideas became living things.
Canclini mentions the primary role of information or communication technology in generating and promoting hybrid cultures. Another anthropologist, Margaret Everett, points to the newest information technology, the internet, as critical in solving problems, such as environmental destruction, disease and authoritarianism (Everett 1999) and in enhancing economic competitiveness and political pluralism, it may also lead to a neglect of other basic issues in development. She thus conducted a study in exploring the use of this new technology in Latin America, the subject of Canclini's book.
Her study begins with an assumption that information is the key to renewed economic growth, along with new forms of political participation and community, in American popular culture. It mentions the argument of some that technology can contribute to the creation of hybrid cultures and "autonomous social expression," which comprise William Birdsall's "ideology of information technology." This argument says that information and communication are the key, not only to development and economic growth, but also to new forms of democracy and freedom. (Everett). And businesses support this argument in ascertaining the crucial role played by the internet in achieving competitiveness in global markets – to the point that governments herald the new technology as the path to modernization and national development. Activists, however, believe that the internet removes borders and goes against global political and economic barriers and forces.
He fact is, that Latin America is among the fastest areas for growth for the internet. There were 45,000 servers or host computers in Latin America, as of last count. The sale of computers increased by 21% in 1995 alone. Brazil has among the most extensive internet infrastructures in the region, and claims to have extensive satellite access up to the Amazon. Its internet market grew by 2,333% between January 1995 and January 1996 alone, and commercial sites also growing by 1,073% in the same periods. Records show that all Spanish-speaking countries in the region now have internet connections, the number doubling every 12 to 15 months in the region.
Everyone, even skeptics, is amazed by the capabilities of this information access power. A single keyword can bring in many thousand sites on almost any field of concern – food, travel, business, persons, entertainment, most anything. Web surfers can also choose the language of the material they are looking for. What used to be confidential communications can now be accessed, viewed and even downloaded. What does this magnificent voyage through cyberspace mean to Latin America? Everett begins with Francisco Sagasti's notion of a "global fractured order" in evaluating the implications of the internet on Latin America.
Sagasti views the current age as characterized by a global but not integrated order.
Through it, most people get in touch with one another, while simultaneously maintaining differences between groups of countries. Through it, a large portion of the world's population is separated and deprived of the benefits gained by scientific advances and technological progress. Everett states that information does not always insure progress, nor integration assure equality. Dependency theorists of the 60s supported the latter view and demonstrated by 1970 development failures that attempted integration. Everett, along with others, believes that the aggressive development of technological infrastructure, training, and research in developing countries remains the only way to offset technological dependence, i.e., on the internet. While the internet has grown quickly throughout Latin America, there have been corresponding limitations to its broad use and accessibility (Everett). Those mostly affected are the advocates of the internet's benefits themselves who live in the rural areas and smaller cities beyond the capital boundaries. These are those who participate in social movements or receive assistance of development programs, the ones most marginal to the process of social change they are supposed to be espousing. The more commercialized and heightened the internet grows in Latin America, the worse the marginality and dependence of this population grow.
The height of enthusiasm for the internet also raised computer sales and internet connectivity in Latin America. While more and more networks are established and provide connections in Mexico, Central America, Colombia, Brazil, Peru, Argentina and in the rest, many of the people hail the internet as the "key to the future" and the mark of modernity itself (Everett). Its capabilities have been lauded. The Red Cientifica Peruana swore that the current information explosion, globalization and constant change are the keys to professional success. And the internet's magnificent feature for creating "virtual communities," among others, fires enthusiasm of many.
Latin America is enticed by and to the internet as a symbol of modernization and progress. Among other things, the vendors of Lima can showcase their products to the world using only the internet, without leaving their places and despite limited access to the internet, due to short capital and licensing needed to vend. Another attraction the internet has is self-representation. Peru, for example, can use it as the window through which it can be seen by and in the world, not otherwise. The viewer from out there can also link to other sites in Peru, such as on tourism, its government, education, business and entertainment. It is that versatile at little or no cost.
The limits to Latin American nations' representing or reflecting themselves into the world is not established by foreign government, any other agencies, or the media, but only by the inherent capabilities of Latin Americans. Most often projected are elements of cybertourism, through photos and music by RCP, a very successful network in the region, rather than the social ills that plague the region and which need urgent attention. Another use of the Web is for self-identification, that is through a site, which includes information the Latin American culture, discussions of its current problems and threats. Unfortunately, the site uses only Spanish and, as such, cannot be accessed by those who does not speak the language. It, however, can be used as a powerful forum for ethnic groups and other special organizations through which legitimate concerns can be voiced.
Many in the development and planning groups are able to link up information technology and "sustainable development" through the internet. An excellent example is the Sustainable Development Network Program of the United Nations Development program following the 1992 Earth Summit held in Rio de Janeiro. Internet gave greater access to discussion and debate about issues surrounding sustainable development.
As a consequence, this Network Program made significant impact on the land-use planning in Bolivia, educated lobbyists and government officials on environmental policy in Nicaragua, facilitated the creation of African internet forum. The Program maintains that access to information (such as through the internet) facilitates greater local participation in planning and development. This, it believes, will lead to more effective and sustainable resource management.
Despite these and other demonstrable gains, inequalities still exist in the availability, quality, coherence and accessibility of information between the developed and the developing (or underdeveloped) world, according to the Network Program.
The integration-and-sustainable-development benefit features of the internet are invoked by internet supporters to justify its continued expansion (Everett). They claim that the proper subjects, that is, the local subjects or population, are able to participate in the deliberations where they can directly verbalize their concerns. Accessibility limits to information technology negate this claim. Another ground is that the internet will fundamentally benefit environmental protection and promote its stewardship is not guaranteed. The widespread distribution of information does not necessarily lead to fair and responsible management of resources. Agencies without clear knowledge of correct and proper policies as to who will access the networks and how to use the information will even reverse the benefits.
Everett points to the slowness or difficulty to acquire telephone lines as among the biggest hindrances to accessibility in many developing countries. Another is the installation of important internet infrastructure as highly dependent on foreign funding and technology. Most networks cannot go on their own, and even when they are set up and running, they continue to rely on U.S.-based network connections.
The internet is widely available now throughout Latin America, but only a small percentage has access to it. Even in the U.S., there seems to be a developing class division between the information poor and the information rich, where the non-Hispanics have greater access to the internet in schools than Hispanics or Latinos. Everett points to so-called "social technologies of exclusion" as pre-existing, and inhibiting access. Add to this the fact that Latin American governments lack the policies to democratize this access. It can be gleaned that the pressure to commercialize the internet in the region also threatens its accessibility.
One more barrier to internet communication in the region is the American-origin bias that the English language has on information technology. Mail transport programs support only English letters and characters and many systems do not support multilingual communications. Most software needed for access are available only in English. And new technology terms have English origins without adequate translations of other languages. The internet is, thus, seen as unable to adapt to new circumstances.
Information technology is strongly viewed as a tool for economic growth and integration and, as such, is greatly encouraged in developing countries, such as Latin America. Proponents stress its ability for great leaps in the global economic scale. In response, critics and other experts warn that information poverty can result instead, with an increased polarization among the industrializing world.
The majority of the research and development on developing countries is done in Europe, the United States and Japan. The developing countries, the subjects and beneficiaries of their efforts, are therefore dependent on these foreign countries for technological innovations. These developing countries must import the developed countries' expensive machines and pay enormous licensing and other fees and duties. An expert suggested that Third World or developing countries, including Latin America, should create possibilities for more autonomous technological change. Other experts suggest technological modernization and social reform to offset or replace this dependency created by technology. Everett underscores Sagasti's response to the so-called "fractured global order" as "sustainable human development." This means "equal access to development opportunities," including technology. Sagasti says that science and technology must be at the center of sustainable human development.
As to the role of the internet in creating new forms of democracy in Latin America, Everett observes that it has created a disturbing paradox. On the one hand, it provides the possibility of circumventing traditional media and government censorship, organizing across borders, and voicing political opposition anonymously. But the victims of repression must rely on outsiders, usually in foreign countries, with access to computers, to voice their concerns for them.
But as it is, the internet has proven itself to be a potential change agent when considering the nature of political participation in Latin America. Those with access to the web no longer depend on the limited news sources, which are also often maintained by traditional groups, for information. Oppositionists also now use the internet to express themselves. Ethnic groups are also able to transmit their sentiments concerning environmental degradation and abuses of multinational firms and organizations. Other minority or special groups have similarly taken advantage of the new medium.
Bibliography
1. Canclini, Nestor Garcia. Hybrid Cultures: Strategies for Entering and Leaving Modernity. Christopher L. Ciappari and Silvia L. Lopez, translators. Minneapolis: University of Minnesota Press, 1995
2. Everett, Margaret. Latin America Online: the Internet, Development, and Democratization. Human Organization. Portland: Portland State University, 1998
3. Harvard Magazine. David Carrasco. Harvard Portrait. Harvard Magazine, Inc., 2002. http://www.harvard-magazine.com/online/010231.html
4. Keohane, Robert. Globalization:What's New? What's Old? (And So What?). Foreign Policy. Carnegie Endowment for International Peace, The Gale Group and LookSmart, 2000. (accessed 22:03:03). http://www.findarticles.com
5. Kuper, Adam. Cutlure: the Anthropologists' Account. Harvard University Press: Westview Press, 1999.
---
Are you busy and do not have time to handle your assignment? Are you scared that your paper will not make the grade? Do you have responsibilities that may hinder you from turning in your assignment on time? Are you tired and can barely handle your assignment? Are your grades inconsistent?
Whichever your reason is, it is valid! You can get professional academic help from our service at affordable rates. We have a team of professional academic writers who can handle all your assignments.
Plagiarism free papers
Timely delivery
Any deadline
Skilled, Experienced Native English Writers
Subject-relevant academic writer
Adherence to paper instructions
Ability to tackle bulk assignments
Reasonable prices
24/7 Customer Support
Get superb grades consistently
Online Academic Help With Different Subjects
Literature
Students barely have time to read. We got you! Have your literature essay or book review written without having the hassle of reading the book. You can get your literature paper custom-written for you by our literature specialists.
Finance
Do you struggle with finance? No need to torture yourself if finance is not your cup of tea. You can order your finance paper from our academic writing service and get 100% original work from competent finance experts.
Computer science
Computer science is a tough subject. Fortunately, our computer science experts are up to the match. No need to stress and have sleepless nights. Our academic writers will tackle all your computer science assignments and deliver them on time. Let us handle all your python, java, ruby, JavaScript, php , C+ assignments!
Psychology
While psychology may be an interesting subject, you may lack sufficient time to handle your assignments. Don't despair; by using our academic writing service, you can be assured of perfect grades. Moreover, your grades will be consistent.
Engineering
Engineering is quite a demanding subject. Students face a lot of pressure and barely have enough time to do what they love to do. Our academic writing service got you covered! Our engineering specialists follow the paper instructions and ensure timely delivery of the paper.
Nursing
In the nursing course, you may have difficulties with literature reviews, annotated bibliographies, critical essays, and other assignments. Our nursing assignment writers will offer you professional nursing paper help at low prices.
Sociology
Truth be told, sociology papers can be quite exhausting. Our academic writing service relieves you of fatigue, pressure, and stress. You can relax and have peace of mind as our academic writers handle your sociology assignment.
Business
We take pride in having some of the best business writers in the industry. Our business writers have a lot of experience in the field. They are reliable, and you can be assured of a high-grade paper. They are able to handle business papers of any subject, length, deadline, and difficulty!
Statistics
We boast of having some of the most experienced statistics experts in the industry. Our statistics experts have diverse skills, expertise, and knowledge to handle any kind of assignment. They have access to all kinds of software to get your assignment done.
Law
Writing a law essay may prove to be an insurmountable obstacle, especially when you need to know the peculiarities of the legislative framework. Take advantage of our top-notch law specialists and get superb grades and 100% satisfaction.
What discipline/subjects do you deal in?
We have highlighted some of the most popular subjects we handle above. Those are just a tip of the iceberg. We deal in all academic disciplines since our writers are as diverse. They have been drawn from across all disciplines, and orders are assigned to those writers believed to be the best in the field. In a nutshell, there is no task we cannot handle; all you need to do is place your order with us. As long as your instructions are clear, just trust we shall deliver irrespective of the discipline.
Are your writers competent enough to handle my paper?
Our essay writers are graduates with bachelor's, masters, Ph.D., and doctorate degrees in various subjects. The minimum requirement to be an essay writer with our essay writing service is to have a college degree. All our academic writers have a minimum of two years of academic writing. We have a stringent recruitment process to ensure that we get only the most competent essay writers in the industry. We also ensure that the writers are handsomely compensated for their value. The majority of our writers are native English speakers. As such, the fluency of language and grammar is impeccable.
What if I don't like the paper?
There is a very low likelihood that you won't like the paper.
Reasons being:
When assigning your order, we match the paper's discipline with the writer's field/specialization. Since all our writers are graduates, we match the paper's subject with the field the writer studied. For instance, if it's a nursing paper, only a nursing graduate and writer will handle it. Furthermore, all our writers have academic writing experience and top-notch research skills.
We have a quality assurance that reviews the paper before it gets to you. As such, we ensure that you get a paper that meets the required standard and will most definitely make the grade.
In the event that you don't like your paper:
The writer will revise the paper up to your pleasing. You have unlimited revisions. You simply need to highlight what specifically you don't like about the paper, and the writer will make the amendments. The paper will be revised until you are satisfied. Revisions are free of charge
We will have a different writer write the paper from scratch.
Last resort, if the above does not work, we will refund your money.
Will the professor find out I didn't write the paper myself?
Not at all. All papers are written from scratch. There is no way your tutor or instructor will realize that you did not write the paper yourself. In fact, we recommend using our assignment help services for consistent results.
What if the paper is plagiarized?
We check all papers for plagiarism before we submit them. We use powerful plagiarism checking software such as SafeAssign, LopesWrite, and Turnitin. We also upload the plagiarism report so that you can review it. We understand that plagiarism is academic suicide. We would not take the risk of submitting plagiarized work and jeopardize your academic journey. Furthermore, we do not sell or use prewritten papers, and each paper is written from scratch.
When will I get my paper?
You determine when you get the paper by setting the deadline when placing the order. All papers are delivered within the deadline. We are well aware that we operate in a time-sensitive industry. As such, we have laid out strategies to ensure that the client receives the paper on time and they never miss the deadline. We understand that papers that are submitted late have some points deducted. We do not want you to miss any points due to late submission. We work on beating deadlines by huge margins in order to ensure that you have ample time to review the paper before you submit it.
Will anyone find out that I used your services?
We have a privacy and confidentiality policy that guides our work. We NEVER share any customer information with third parties. Noone will ever know that you used our assignment help services. It's only between you and us. We are bound by our policies to protect the customer's identity and information. All your information, such as your names, phone number, email, order information, and so on, are protected. We have robust security systems that ensure that your data is protected. Hacking our systems is close to impossible, and it has never happened.
How our Assignment  Help Service Works
You fill all the paper instructions in the order form. Make sure you include all the helpful materials so that our academic writers can deliver the perfect paper. It will also help to eliminate unnecessary revisions.
2.      Pay for the order
Proceed to pay for the paper so that it can be assigned to one of our expert academic writers. The paper subject is matched with the writer's area of specialization.
3.      Track the progress
You communicate with the writer and know about the progress of the paper. The client can ask the writer for drafts of the paper. The client can upload extra material and include additional instructions from the lecturer. Receive a paper.
4.      Download the paper
The paper is sent to your email and uploaded to your personal account. You also get a plagiarism report attached to your paper.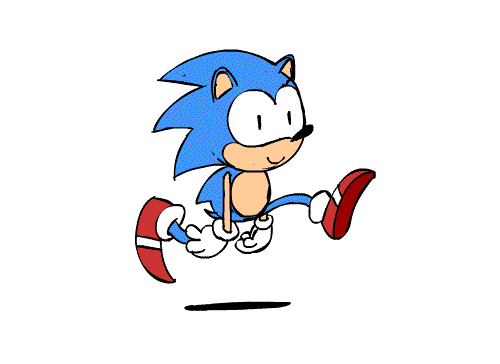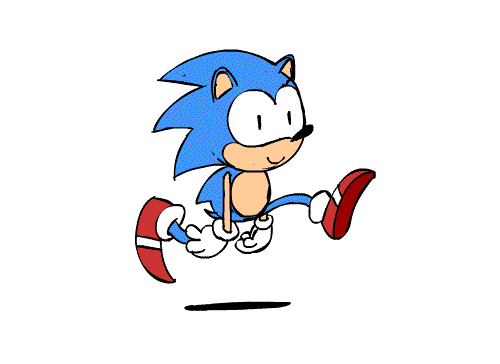 PLACE THIS ORDER OR A SIMILAR ORDER WITH US TODAY AND GET A PERFECT SCORE!!!
---