Global Business Cultural Analysis: Singapore
The objective of this study is to answer the questions how the major elements and dimension of culture including religion, ethics, values, attitudes, manners, customs, social structures, and organizations integrated in Singapore by local conducting business. As well, this work will answer how these elements and dimensions compare with United States culture and business. Finally, this work will examine the implications for United States businesses that wish to conduct business in Singapore.
Don't use plagiarized sources. Get Your Custom Essay on
Global Business Cultural Analysis in Singapore
Just from $9/Page
The work of Abeysinghe and Choy (2009) reports that the economy in Singapore has been undergone a transformation that has turned it into "…an Asian powerhouse…" due to the "far-sighted economic policies. The economy of Singapore is proof of the outcome of a market-driven economy taking place during fast development of high per capita income, and an environment free of corruption in which the workforce is both motivated and educated. The financial infrastructure of Singapore is legally well established.
Koolas and Mau (1995, p.1013) stated that Singapore is "incredibly western for an Asian City." Urbanization and globalization are stated to have "set in motion an expanding global culture of McWorld that fast is eclipsing local culture in many Asian cities." (Yuen, 2006, p.831) Hall (2000, p.640) is reported to have stated that culture "is now seen as the magic substitute for all the factories and warehouses, and as a device that will create a new urban image, making the city more attractive to mobile capital and mobile professional workers." Yet others have interpreted benefits to the economy noting that culture is "a means to encourage urban tourism development." (Yeun, 2006, p.640)
The work of Osman-Gani and Tan (2002) reports Singapore to be one of the most dynamic economies in Asia and one that "has consistently been ranked one of the most competitive nations in the world, with a world class infrastructure and high standard of living that is comparable to developed countries such as the United States." (p. 819) Singapore is located at the southernmost tip of the Malaysian peninsula, "a strength that enables it to be the focal point of interaction between the East and the West. Singapore is home to hundreds of multinational companies from America, Japan, Germany, England, France, Scandinavia, and other parts of the world. The main religions in Singapore are Buddhism, Islam, Christianity, Hinduism, and Taoism." (Oman-Gani and Tan, 2002) Osman-Gani and Tan additionally report that interactions "among the three main ethnic groups occur daily in social and business life and have become an essential part of doing business in Singapore." (p.819)
Cultural and Historical Conservation
Lefebvre (1996) states the city "historically constructed is not longer lived and understood practically. It is only an object of cultural consumption for Tourists." (p.148) Heritage tourism has driven the issue of conservation in European cities as well as in American and in Asia. However, the Asian urban heritage has been given consideration by only a very few. It was concluded in the work of Mason and de la Toree (2000) that "the philosophy, planning, policy, and practices of urban heritage conservation are rooted and in many ways still dominated by canons and assumptions formulated a century ago in Western Europe and North America." (Yuen, 2006, p.640) Yuen (2012) writes in the work entitled "Reclaiming Cultural Heritage in Singapore" that Hall (2000) stated that culture is now viewed as the fixall for the manufacturing sector and that it will result in the creation of a new image for the urban areas that will result in the city becoming more viable to mobile capital and mobile workers who are in the professional worker class. The economic benefits are cited as a reason to support the development in urban tourism. Yuen (2006) notes that cities in Asia and throughout the world undergoing rapid modernization are unknowingly destroying the heritage resources of the cities due to the demands of urban development. Ley (1987) states of this process referring to Vancouver as follows:
"a corporate urban landscape, the product of an increasingly corporate society…the planning and design of the modern city was a blueprint for placelessness, of anonymous, impersonal spaces, massive structures, and automobile throughways."
Likewise, there have been historic buildings in Singapore destroyed due to the pressure for creation of newness in Singapore and the result is that Singapore has started to look homogenized like any other city in the world and has lost its cultural interest. Heritage conservation is an idea supported by tourism dollars and this is true throughout the world as well as in Singapore.
Recommendations of the Singapore Tourism Task Force
The Singapore Tourism Task Force Report has stated recommendations that in order to draw tourists to Singapore the historical districts would have to be preserved. Stated as the largest economic driver of conservation of culture and heritage is that of tourism dollars with the average spending by visitors of historical and cultural spots exceeding more than $631 with an average sty of 4.7 nights as compared to $457 and 3.4 nights by other travelers in the United States. (Yuen, 2006, paraphrased) The work of Aitchison, MacLeod and Shaw (2000) report
"the presence of the past within the landscape itself however has also long evoked fascination and is a strong motivator for leisure and tourism. Whether a landscape has historic or cultural associations or demonstrates the mark of previous civilizations, the heritage it symbolizes seems to have deep roots and suggest a wide appeal." (p.94)
Cultural and heritage-based tourism is the focus of many cities throughout the world. One example of this is Philadelphia reporting an investment of $12 million in private and public spending on heritage tourism. European cities are also reporting spending on cultural and heritage tourism. Cultural tourism is reported in the work of Richards (1996) to be among the most rapid expand segments in the global tourism market with cultural tourism evolving into an entirely new tourism industry with various interpretations of its heritage as well as the interpretations applied to the Singaporean products produced and experiences in the city. (Yuen, 2006, paraphrased)
A Sense of Placeness
Urry (1990) is noted as having stated that "the vernacular landscapes form part of our collective memories of place, and as the commercial sector recently discovers there are profits to be made from selling this past." (cited in: Yuen, 2006, p.833-34) The long-term goal in Singapore is to bring in more tourists annually with the goal set at 8% per annum. The economic benefits of tourism support the goal for changing urban policy in Singapore. However, not only tourism has a focus on urban conservation as urban conservation is stated to be such that can create new attachments to place by local people. Therefore, economic benefits are not the only benefits of urban conservation.
Cultural preservation and urban conservation has the potential to create a sense of placeness and unique identity in the face of globalization that has resulted in a great deal of homogenization. A sense of place is reported as the link felt between the individual and a location due to the place's intrinsic character. This is stated to result from cultural memories or qualities. "The distinction of a landscape, which has lost its placeness resulting in what has been termed placelessness, is described in the work of Chapman (1999) who described placelessness as a "landscape that could exist anywhere in the world…. [with] no vital connection to a certain locale…." (cited in: Yuen, 2006, p.835)
A better understanding of the sense of placelessness is gained through the worlds of Calvino (1974) who stated as follows:
"If on arriving at Trude I had not read the city's name written in big letters, would have thought I was landing at the same airport from which I had taken off. The downtown streets displayed the same goods, packages, signs that had not changed at all. I already knew the hotel where I happened to be lodged. . . .The world is covered by a sole Trude, which does not begin and does not end. Only the name of the airport changes." (cited in: Yuen, 2006, p.836)
Competition between cities has been rapidly growing and the conservation of historical attractions has gained in importance in "city (re) making, promotion, and competitive positioning." (Yuen, 2006, p.835) Strange (1997) stated that cities "that demonstrate through promotion and marketing their historical richness are more appealing to those with capital seeking attractive locations." (cited in Yuen, 2006, p.835) City branding, according to Evans (2003) is not only economic differentiation but is also city
"identification recognition, continuity and collectivity . . . branding city quarters in the past provided a link between the diverging individual and collective culture and identity, reconnecting the locale with a sense of sociocultural "belonging," whether to a city, neighborhood or nation." (cited in Yuen, 2006, p.836)
The policy of Singapore has been to move toward conservation of the culture and Asianness and as stated in the work of Yeoh (2005) this policy change was
"partly driven by the state's interest in maintaining local cultural heritage as a bulwark against what was perceived then as the rapid infiltration of Western values as Singapore modernized. At that time, many among the governing elite were wary that, while 'Westernization' had served Singapore well in its quest of industrialization and economic development, the city-state was also in danger of losing its 'Asian' roots and identity." (p.948 in Yuen, 2006, p.836)
Singapore Policy Matters
Singapore was reported in the Foreign Policy magazine to be "the world's most global country." (Yuen, p.836) Bachtiar (2002) is noted as having stated:
"These days, more than 200,000 Singaporeans work overseas. And many more travel frequently, laying their heads down to sleep in distant lands, gazing at novel views from their windows . . . its people have come to assimilate more global influences. Today's populace likes having a Starbucks around the corner and glittering megamalls. They want the cinema multiplexes, and offices of glass and chrome. But these are the hallmarks of a generic upscale town. If these are the only features of our landscape, we would be possessing only the typical structures of a high-end MacCity. What makes this city uniquely Singapore, distinct and separate from so many others, are the buildings of our heritage." (p.13)
The idea of conservation of heritage is tied to the improvement of the urban environment including formation of culture and collective identity. Girard (2003) states that it is the "awareness of the face that there is a common heritage of resources available to all, which cannot be appropriated for individual purposes without damaging the rights of other human beings." (Yuen, 2006, p.836) This statement highlights the idea of the rights of all individuals in the city and the various and diverse rights claimed by those in the community. It is noted in the work of Hewison that this "nostalgic impulse is an important agency in adjustment to crisis, it is social emollient and reinforces national identity when confidence is weakened or threatened. (cited in Harvey, 1989, pp.84-86 in: Yuen, 2006, p. 836)
It is reported by the Copyright Institute of Southeast Asian Studies (2001/2002) that The latest report of the International Monetary Fund on Singapore indicate the "country's economic, the country's "economic fundamentals and policy management has
" … borne the test of time, especially during the Asian crisis." Singapore consistently ranks at the top of various global competitiveness rankings. And partly as a result, the country is currently host to the fourth largest foreign exchange centre in the world (after London, New York, and Tokyo), has the third largest oil-refining capacity in the world, and operates the world's largest disk-drive production. And the rewards for such consistent performance have included one of the highest average per capita incomes in the world for its three million citizens. Perhaps the main challenge that Singapore faces is maintaining this track record in the future, which necessitates savvy and flexible policy-making skills at senior levels of government, managerial gumption in the corporate sector, and a perpetual upgrading of human capital throughout the community. The aim is for Singapore's economy to keep moving up the value-added chain, thereby maintaining a healthy margin of competitiveness over its main rivals, both in Southeast Asia and beyond." (Copyright Institute of Southeast Asian Studies, 2001/2002, p.1)
There are reported to be initiatives in process to support these goals. Education funding has increased from the previous 3 to the present 4.5% of Singapore GDP for the purpose of highlighting "creative learning and lateral thinking." (Copyright Institute of Southeast Asian Studies, 2001/2002) In addition the country is focused on the attraction of foreign talent and start-up ventures have the potential to receive subsidies as well as incentives and grants. There are several prominent business schools that have opened operations in Singapore.
Talib (2000) writes that Singapore has prevailed in its bid to become Asia's arts capital.' One of the reasons for Singapore's prominence as an arts centre is its Festival of the Arts." (p.95) Talib additionally notes Although Singapore's cultural scene attained a height never reached before 1999, it does not mean that it has reached its pinnacle. There is apparently more in store in relation to Singapore's cultural development. Singapore's multi-million dollar arts complex, The Esplanade, is due to be completed in 2002, and in 1999, Singapore's Prime Minister, Mr. Goh Chok Tong, began discussing the government's vision of turning Singapore into a Renaissance city. Singapore's growth as an arts centre would not have been remarkable had it not come with the apparent erosion of the government's monopoly of power." (p.96) The government minister George Yeo is noted as having related that if Singapore desires to become a global metropolis "some changes needed to be made in order to optimize our chances for survival. We changed because it is good for us to change." (Talib, 2000, p.97)
Influences of British Colonization – Segregation
The work of Soh and Yuen (2009) state that the contemporary city has many times been described as "a city of growing heterogeneities, contentions, fluxes, and inconstancies." (p.3) Ethnic and spatial heterogeneity is examined in the work of Soh and Yuen (2009) and it is reported that cultural heterogeneity in Singapore arose from immigration in Singapore since the city was colonized in 1819 by the British and the policy of Singapore provided encouragement for the development of a "multi-ethnic society." (p.3) It is reported that different communities were segregated by "early colonial town plans" and that after independence of Singapore the focus on policy has been on that of national unity. Specifically stated is "differences and diversity, though clearly defined, structured and articulated are neutralized where possible on the principle of common national identity to build an equal opportunity, harmonious and cohesive nation." (p.3) The unity in Singapore is based on four primary ethnic groups including those as follows:
(1) Chinese (75%)
(2) Malays (13%)
(3) Indians (9%); and (4) Others (0%) (Soh and Yuen, 2009, p.3)
The multiculturism of these groups is reported to infilter all areas of national policy in Singapore including the language, religious institutions, housing programs and other organizations. (Soh and Yuen, 2009, paraphrased)
Social Integration in Singapore
Social integration is clearly present in the housing policy of Singapore and in the results seen in the spatial landscape and it is stated that ethnic balance in the area of public housing, which is home to approximately 80% of those living in Singapore is viewed clearly in the Ethnic Integration Policy which was instituted in 1989 and which contains quotas for ethnicity specifications for neighborhoods and apartment blocks in Singapore. These policies are aimed at discouraging ethnic enclaves from forming and results in minimization of segregation based on socio-economic background of individuals. Two lines reported to the increase in urban heterogeneity are economic divergence and the overall society of Singapore. Urban competitiveness is supported and enabled through the factors of entrepreneurism and creativity in Singapore. In fact, these two factors are resulting in Singapore's developing into a city movement based on globalization and creativity. There have been changes in the education structure as well as in the employment structure of Singapore and urban planning strategies are supportive of businesses with new land use zoning set out in the master plan of Singapore in 2003 that grants better choices to businesses in regards to their location and providing flexibility with a transitioning away from the prescribed land use set out in the traditional colonial administration use of land scheme. The urban strategy for development has been to strengthen the city's creative cultures through supporting innovation. It is reported that Singapore, since 2008 has been stated as one of the top among 181 countries for "ease of doing business." (The World Bank, 2009 in Soh and Yuen, 2009, p.5)
Ethnic Relations in Singapore
Singapore is stated to be one of the few countries to have a comprehensive pro-immigration policy focused on the attraction of talent on a global basis, which will result in a rise in immigration. This presents a challenge for living in harmony, the government and stakeholders because various social groups experience groups and there is assimilation of these groups into the community of Singapore.
Mutalib (2012) writes in the work entitled "Singapore's Ethnic Relations' Scorecard" as follows:
"Singapore's response to the plight of her ethnic minorities cannot be understood, and what's more, cannot be sufficiently appreciated, without placing it within the framework of the role and power of the State in charting the contents and contours of the Republic's nation-building agendas. Lest we forget, this is a State with a "dominant one-party system," and where the same political party (the People's Action Party [PAP]) has ruled the island Republic continuously ever since 1959. Accordingly, any analysis of the status and role of ethnic minorities in modern Singapore will be incomplete, if not superficial, without due cognizance to this political reality." (p.31)
It is important that the ideological mindset of the elite in the way it manages ethnic relations and in its treatment of indigenous minority is examined and noted is that the treatment of the Malay minority is understood. Some major policies that are reflective of the adherence of the State to "multiracialism, meritocracy and secularism are mirrored in key policies" including those ranging from Housing, to Education to Housing in Singapore." (Mutalib, 2002, p.31)
A trend in public housing in 1989 was a returning of ethnic groups to their original residential areas and this regrouping of races is reported to have been consolidated in the resale market for HDB flats. It was acknowledged that the concern of the government was that the new Bedok town would be comprised by 43% Malays with the Bukit Merah being 93.1% Chinese resulting in a new policy stated by the government that HDB neighborhoods would have racial limits as follows:
(1) Chinese 84%
(2) Malays 22%
(3) Indians and others 10%. (Mutalib, 2002, p.41)
In its focus on multiracialism the government-cited education and specifically bilingualism being made compulsory. National education was made compulsory in 1999 by the Government, which observed that the younger Singapore population has little in the way of knowledge about the country's history, which would only serve to slow the national integration goals. The revisement of the school curriculum included extracurricular activities and sports that include participation on the part of all ethnic groups.
Likewise, Singapore defense policy includes the support of loyalty and patriotism with the daily 'Pledge to Singapore' as well as daily singing of the National Anthem and the State Flag toward solidarity of the various ethnic groups in the Singaporean society. As well, there are reported to be various annual national celebrations in Singapore geared toward cohesion and integration of Singapore. Included are the 'National Day Parade' and 'Racial Harmony Day'. As well as what is reported as a new "ideology' termed "Shared Values" which involves the promise of citizens for adoption of values that are commonly held included a highlight on the community spirit, the family as an important institution and resolution of conflicts in a peaceful process that is void of violence. (Mutalib, 2002, paraphrased)
The work of Sen and Pattanayak (2000) conducts an analysis of the economic challenges faced by Singapore and it is stated that the early transition of Singapore "towards a knowledge-based economy, driven by the presence of multinational corporations has given it an early advantage as it adjusts to globalization focus." (p.15) Globalization is stated to be witnessed in the acceleration and broadening view of economic activities. Small states, such as Singapore however, have faced challenges of a significant nature in regards to the creation of sustainable growth and competitiveness in the environment characterized by globalization.
The developing and smaller states are finding it a challenge to keep up with the "increasing application of knowledge and information in the global production process and are unable to expand their international market access; meanwhile the developed countries, despite having greater success in their transition towards a knowledge-based economy are facing stiff competition in the international market to maintain and improve their position." (Sen and Pattanayak, 2000, p. 16) There are only a few small states that have realized the existing need for the adoption of a knowledge-based economy in order to compete in the globalized economy and is noted to have taken steps to adopt these type strategies. In addition strategies have been adopted by Singapore to "expand its access to regional markets" due to the small size of its economy. (Sen and Pattanayak, 2000, p.17)
Economic Development of Singapore
The work of Wilson (2000) states that Singapore's present status "from a comparative static perspective…looks decidedly odd. Comparing the rankings in the 1997 World Development Report with the equivalent ones in 1980 there were no relegations from the "high-income" category. In other words those countries depicted as "high-income" in 1980 are still in the top league in 1997, but eight countries had been promoted: the footnote countries of Singapore, Hong Kong, UAE, Kuwait, and Israel, together with Spain, Portugal, and Korea." (p.106) Singapore stands out as a high-income country on the basis of the gap in per capita income "between itself and other candidates for developed country status." (Wilson, 2000, p.106) Singapore's real GNP per capital is stated at U.S.$32,940. However, the view in Singapore is that the country is still a developing country. This is evidenced in the statement of Koo Tsai Kee, a member of parliament who stated as follows:
"We may be rich in terms of per capita GDP but Singapore cannot be considered a developed country as we lack depth in R&D and other capabilities that will ensure continued demand for our goods and services. (Wang Kai Yuen, member of Parliament for Bukit Timah, recorded in Parliamentary Debates, vol. 67, no. 2 [June 2, 1997], pp. 70 — 71)" (Wilson, 2000, p. 108)
McCrum et al. (1986) stated of Singapore that following Japan, Singapore is
"the most aggressively self-modernizing nation state in the Pacific, a model for Malaya, Korea, Taiwan, and the Philippines. The huge international airport has turned a slum-ridden relic of British imperialism into a stop-over city with a high-rise business district, a pan-island expressway, and huge estates of regimented housing blocks." (cited in: Wilson, 2000, p. 108)
Peebles and Wilson note that the development of Singapore is such that it has:
"relied on foreign capital and direct investment and export-led growth. The crucial Singaporean contribution has been to mobilize what domestic resources there were in the 1960s to drain the land, provide an efficient infrastructure, and provide an educational and housing system and compliant labor relations that would provide a workforce attractive to foreign investors. Tax incentives and an incorrupt government have ensured that the returns to foreign investors are sufficient to prevent them from relocating to neighboring countries and to continue reinvesting in Singapore. (Peebles and Wilson 1996, p. 35 cited in Wilson, 2000, p. 110)
The formula of Singapore was noted in the Asian Wall Street Journal, which noted that included in this strategy is to "build the best possible infrastructure, provide trained workers and salt liberally with tax breaks — along with an unbeatable location astride Asia's main sea route…" (Peebles and Wilson 1996, p.1 in Wilson, 2000, p.111)
The economic development of Singapore is noted to have gained benefits from the People's Action Party having a rule with no interruptions since 1959. (Wilson, 2000, paraphrased The government of Singapore reminds those living in the country on a continual basis not to "litter, smoke, urinate in lifts, or overfill plates a buffets" while urging them to speak Mandarin as well as displaying more courtesy and to smile at the country's tourists. Wilson believes that the national commitment to 'maintain discipline' may well be part of the reason that Singapore refuses the graduation to the status of a developed country.
It is reported that Singapore is a small but open economy void of natural resources and therefore feels the outside world's shocks greatly. (Wilson, 2000, paraphrased) ) Singapore is reported as exposed in the extreme to international trade and capital flows but however to be one of the most of all open economies across the globe. Singapore has not yet experienced the business cycle of mature economies resulting in the potential to be greatly impacted by external swings in demand. Singapore is further characterized by import levels that are high due to the openness and protection level being so low. (Wilson, 2000, paraphrased) Nearly all food items and raw materials are imported and this includes Malaysian water. Export contents are also extremely high and this includes petroleum-based products. It is note that there is an existing fear that the manufacturing base in Singapore will be lost as firms relocate from Singapore to countries with lower labor costs much as the event of Hong Kong in the 1980s when the Pearl River Delta in Mainland China overtook the manufacturing. This resulted in the closing of factories on Saturday in Hong Kong and the opening of operations in China on the following Monday. Some hold that Singapore may have lost the advantage to its competition in the area of low-skill and labor intensive goods and as well in the area of capital-intensive goods. (Wilson, 2000, paraphrased)
Summary and Conclusion
Singapore's economy has experienced dramatic growth however, the challenge for Singapore is sustainable maintenance of this growth due to the effect that external shocks in the world's economy may potentially have on the economy of Singapore. Singapore's GDP per capital income is high but due to Singapore's reliance on both import and export of goods, this high GDP has the potential to skew the future projections of Singapore's economy. The various races and ethnicities of Singapore are highly integrated and policy of the State or government of Singapore is focused on National commitment of Singaporeans in a policy that supports integration of races and ethnicity in Singapore. Singapore has come to realize the value of cultural and historical conservation and the government' policies are adapting to these understandings.
Singapore balks at being called a developed country due to the inherent challenges faced by the economy of Singapore and the fears that what happened in Hong Kong and other countries will happen to Singapore with a large part of the country's income disappearing literally overnight through loss of manufacturing jobs to some other country that can supplier the labor at a lower cost. Despite the many challenges faced by Singapore, its economy has developed rapidly and is supported by government policies in the areas of defense, housing education and in many other areas, all of which serve to bring about racial and ethnic integration in Singapore.
Bibliography
Abeysinghe, T. And Choy, Meng Choy (2009) The Singapore Economy: An Econometric Perspective. New York: Routledge, 2009.
Abeysinghe, Tilak. 1996. Electronics and Growth Cycles in Singapore. National University of Singapore, Department of Economics and Statistics, Econometrics Studies Unit, Mid-Year Review of the Singapore Economy.
Asian Wall Street Journal. 1994. "Singapore Unveils Plans for Performing Arts Center," July 22 — 23: 1.
Bachtiar, I. 2002. The conservation story. In Skyline, Commemorative Edition 2002. Singapore: Urban Redevelopment Authority.
Chapman, R. 1999. Settling Westchester: The value of place. Capitalism, Nature, Socialism 10 (3): 81 — 88.
Chiu, Kenneth (2004-2005) Harmonizing Intellectual Property Law between the United States and Singapore: The United States- Singapore Free Trade Agreement's Impact on Singapore's Intellectual Property Law. HeinOnline — 18 Transnat'l Law. 489 2004-2005
Hall, P. 2000. Creative cities and economic development. Urban Studies 37 (4): 639 — 49.
Harvey, D. 1989. The condition of postmodernity. Oxford: Blackwell.
Koolhaas, R., and B. Mau. 1995. SMLXL. Rotterdam: 010 Publishers.
Lefebvre, H. 1996. Writings on cities, selected, translated, and introduced by E. Kofman and E. Lebas. London: Blackwell
Ley, D. 1987. Styles of the time: Liberal and non-conservative landscapes in inner Vancouver, 1968 — 86. Journal of Historical Geography 18 (1): 40 — 56
Ley, D. 1987. Styles of the time: Liberal and non-conservative landscapes in inner Vancouver, 1968 — 86. Journal of Historical Geography 18 (1): 40 — 56.
Mason, R., and M. de la Torre. 2000. Heritage conservation and values in globalizing societies. In UNESCO World Culture Report. Paris: UNESCO.
Mutalib, Hussin (2012) Singapore's Ethnic Relations' Scorecard. Journal of Developing Societies 2012 28:31.
Osman-Gani, AM and Tan, Joo-Seng (2002 )Styles of Asian Mangers: An Empirical Study of Major Cultural/Ethnic Groups in Singapore. Thunderbird International Business Review, Vol. 44(6) 819 — 839 • November — December 2002
Sen, Rahul and Pattanayak, SS (2000) The Challenges before the Singapore Economy. HeinOnline — 24 Fletcher F. World Aff. 15, 2000.
Soh, Emily and Yuen, Belinda (2011) Singapore's Changing Spaces. Cities 28 (2011) 3 — 10
Talib, Ismail. S. (2000) Singapore. The Journal of Commonwealth Literature 2000 35:95.
Urry, J. 1990. The tourist gaze. London: Sage.
Wilson, Peter (2000) The Dilemma of a More Advanced Developing Country: Conflicting Views on the Development Strategy of Singapore. The Developing Economies, XXXVII-1 (March 2000): 105-34.
Yeoh, B.S.A. 2005. The global cultural city? Spatial Imagineering and politics in the (multi)cultural marketplaces of South-east Asia. Urban Studies 42 (5/6): 945 — 58.
Yuen, Belinda (2006) Reclaiming Cultural Heritage in Singapore. Urban Affairs Review 2006 41: 830.
Yuen, Belinda (2006) Reclaiming Cultural Heritage in Singapore. Urban Affairs Review 2006 41: 830.
Singapore: [1]. (2001). Regional Outlook: Southeast Asia. Retrieved April 2, 2012, from ABI/INFORM Global. (Document ID: 972670281
---
Are you busy and do not have time to handle your assignment? Are you scared that your paper will not make the grade? Do you have responsibilities that may hinder you from turning in your assignment on time? Are you tired and can barely handle your assignment? Are your grades inconsistent?
Whichever your reason is, it is valid! You can get professional academic help from our service at affordable rates. We have a team of professional academic writers who can handle all your assignments.
Plagiarism free papers
Timely delivery
Any deadline
Skilled, Experienced Native English Writers
Subject-relevant academic writer
Adherence to paper instructions
Ability to tackle bulk assignments
Reasonable prices
24/7 Customer Support
Get superb grades consistently
Online Academic Help With Different Subjects
Literature
Students barely have time to read. We got you! Have your literature essay or book review written without having the hassle of reading the book. You can get your literature paper custom-written for you by our literature specialists.
Finance
Do you struggle with finance? No need to torture yourself if finance is not your cup of tea. You can order your finance paper from our academic writing service and get 100% original work from competent finance experts.
Computer science
Computer science is a tough subject. Fortunately, our computer science experts are up to the match. No need to stress and have sleepless nights. Our academic writers will tackle all your computer science assignments and deliver them on time. Let us handle all your python, java, ruby, JavaScript, php , C+ assignments!
Psychology
While psychology may be an interesting subject, you may lack sufficient time to handle your assignments. Don't despair; by using our academic writing service, you can be assured of perfect grades. Moreover, your grades will be consistent.
Engineering
Engineering is quite a demanding subject. Students face a lot of pressure and barely have enough time to do what they love to do. Our academic writing service got you covered! Our engineering specialists follow the paper instructions and ensure timely delivery of the paper.
Nursing
In the nursing course, you may have difficulties with literature reviews, annotated bibliographies, critical essays, and other assignments. Our nursing assignment writers will offer you professional nursing paper help at low prices.
Sociology
Truth be told, sociology papers can be quite exhausting. Our academic writing service relieves you of fatigue, pressure, and stress. You can relax and have peace of mind as our academic writers handle your sociology assignment.
Business
We take pride in having some of the best business writers in the industry. Our business writers have a lot of experience in the field. They are reliable, and you can be assured of a high-grade paper. They are able to handle business papers of any subject, length, deadline, and difficulty!
Statistics
We boast of having some of the most experienced statistics experts in the industry. Our statistics experts have diverse skills, expertise, and knowledge to handle any kind of assignment. They have access to all kinds of software to get your assignment done.
Law
Writing a law essay may prove to be an insurmountable obstacle, especially when you need to know the peculiarities of the legislative framework. Take advantage of our top-notch law specialists and get superb grades and 100% satisfaction.
What discipline/subjects do you deal in?
We have highlighted some of the most popular subjects we handle above. Those are just a tip of the iceberg. We deal in all academic disciplines since our writers are as diverse. They have been drawn from across all disciplines, and orders are assigned to those writers believed to be the best in the field. In a nutshell, there is no task we cannot handle; all you need to do is place your order with us. As long as your instructions are clear, just trust we shall deliver irrespective of the discipline.
Are your writers competent enough to handle my paper?
Our essay writers are graduates with bachelor's, masters, Ph.D., and doctorate degrees in various subjects. The minimum requirement to be an essay writer with our essay writing service is to have a college degree. All our academic writers have a minimum of two years of academic writing. We have a stringent recruitment process to ensure that we get only the most competent essay writers in the industry. We also ensure that the writers are handsomely compensated for their value. The majority of our writers are native English speakers. As such, the fluency of language and grammar is impeccable.
What if I don't like the paper?
There is a very low likelihood that you won't like the paper.
Reasons being:
When assigning your order, we match the paper's discipline with the writer's field/specialization. Since all our writers are graduates, we match the paper's subject with the field the writer studied. For instance, if it's a nursing paper, only a nursing graduate and writer will handle it. Furthermore, all our writers have academic writing experience and top-notch research skills.
We have a quality assurance that reviews the paper before it gets to you. As such, we ensure that you get a paper that meets the required standard and will most definitely make the grade.
In the event that you don't like your paper:
The writer will revise the paper up to your pleasing. You have unlimited revisions. You simply need to highlight what specifically you don't like about the paper, and the writer will make the amendments. The paper will be revised until you are satisfied. Revisions are free of charge
We will have a different writer write the paper from scratch.
Last resort, if the above does not work, we will refund your money.
Will the professor find out I didn't write the paper myself?
Not at all. All papers are written from scratch. There is no way your tutor or instructor will realize that you did not write the paper yourself. In fact, we recommend using our assignment help services for consistent results.
What if the paper is plagiarized?
We check all papers for plagiarism before we submit them. We use powerful plagiarism checking software such as SafeAssign, LopesWrite, and Turnitin. We also upload the plagiarism report so that you can review it. We understand that plagiarism is academic suicide. We would not take the risk of submitting plagiarized work and jeopardize your academic journey. Furthermore, we do not sell or use prewritten papers, and each paper is written from scratch.
When will I get my paper?
You determine when you get the paper by setting the deadline when placing the order. All papers are delivered within the deadline. We are well aware that we operate in a time-sensitive industry. As such, we have laid out strategies to ensure that the client receives the paper on time and they never miss the deadline. We understand that papers that are submitted late have some points deducted. We do not want you to miss any points due to late submission. We work on beating deadlines by huge margins in order to ensure that you have ample time to review the paper before you submit it.
Will anyone find out that I used your services?
We have a privacy and confidentiality policy that guides our work. We NEVER share any customer information with third parties. Noone will ever know that you used our assignment help services. It's only between you and us. We are bound by our policies to protect the customer's identity and information. All your information, such as your names, phone number, email, order information, and so on, are protected. We have robust security systems that ensure that your data is protected. Hacking our systems is close to impossible, and it has never happened.
How our Assignment  Help Service Works
You fill all the paper instructions in the order form. Make sure you include all the helpful materials so that our academic writers can deliver the perfect paper. It will also help to eliminate unnecessary revisions.
2.      Pay for the order
Proceed to pay for the paper so that it can be assigned to one of our expert academic writers. The paper subject is matched with the writer's area of specialization.
3.      Track the progress
You communicate with the writer and know about the progress of the paper. The client can ask the writer for drafts of the paper. The client can upload extra material and include additional instructions from the lecturer. Receive a paper.
4.      Download the paper
The paper is sent to your email and uploaded to your personal account. You also get a plagiarism report attached to your paper.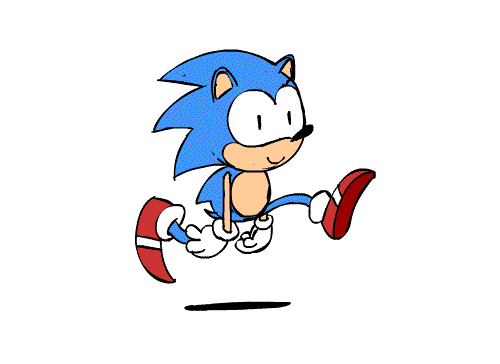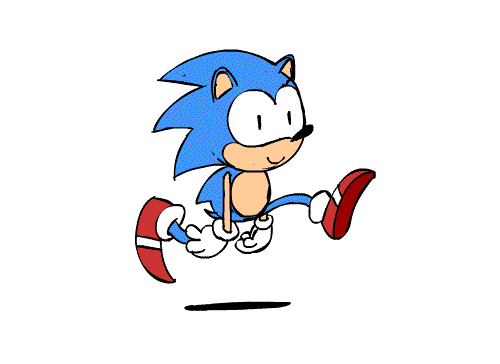 PLACE THIS ORDER OR A SIMILAR ORDER WITH US TODAY AND GET A PERFECT SCORE!!!
---