General Patton and Mission Command: the Battle of the Bulge
Introduction
Don't use plagiarized sources. Get Your Custom Essay on
General Patton and Mission Command Review
Just from $9/Page
Fought between 16th December 1944 and 25th January 1945, the Battle of the Bulge remains one of the most notable battles during World War II not only because of the significant death count on both sides, but also because of the various tactics as well as strategies applied by the allied forces that informed its outcome in the end. Towards this end, this text highlights the role played by General George Patton in the Battle of the Bulge – and more specifically in the redemption of Bastogne from German encirclement, in what is widely considered to be one of the battle's most significant turning points. Patton's effectiveness will be reviewed in the context of the principles of mission command.
From the onset, it is important to note that were it not for the brilliant operation, strategic conduct, and gallant efforts of General Patton's Third Army, it is possible that the Allied forces would have failed in their efforts to advance in the west. It is with this in mind that Bastogne's relief in the Siege at Bastogne remains one of the most defining moments in the greater Battle of the Bulge. In essence, the city of Bastogne was of great strategic importance to the Germans. As a matter of fact, it was one of the two cities (the other being St. Vith) whose fall would have offered a clear path for the Germans to not only reach Antwerp, but also effectively separate the Allied forces. In that regard, therefore, as shall be demonstrated elsewhere in this text, General Patton and his role in the outcome of the Battle of the Bulge could be regarded a good example of the application of mission command principles.
Overview
In essence, the Battle of the Bulge ensued when "the German army launched a counteroffensive that was intended to cut through the Allied forces in a manner that would turn the tide of the war in Hitler's favor" (U.S. Army, 2018). As the U.S. Army further points out, this particular battle brought the fortitude as well as courage of the American soldiers to the ultimate test – with their response being not only tactful, but also audacious and strategic. This retaliation, in coordination with allied forces, "ultimately meant the victory of freedom over tyranny" (U.S. Army, 2018).
The Battle of the Bulge essentially resulted from Adolph Hitler's spirited endeavor to ensure that the Allied forces in northwest Europe were split so as ease a German offensive that would ensure that allied forces were pushed back, dismantled, and possibly annihilated. If the offensive had succeeded, the American force would have been cut off from their British counterparts, thereby cutting off supplies of some allied forces and making it easy for the German forces to obliterate isolated forces – particularly the British army which would have been cut off from critical supplies had the Antwerp, Belgium breakthrough succeeded (Collins and King, 2013).
According to the U.S. Army (2018), the battle was launched with a German offensive through the Ardennes Forest, and on its march was a 200,000 man army backed up by approximately 1,000 tanks. The 'launch pad' stretch was at the time being "held by four inexperienced and battle-worn American divisions stationed there for rest and seasoning" (U.S. Army, 2018). This American unit was totally caught by surprise. It is important to note that as Collins and King (2013) point out, the difficulty of the territory could have made the area to be perceived as unattractive for a large scale attack of this nature. Further, matters were made worse by the fact that the German offensive was launched at a time when the weather as not conducive for allied forces to respond with their far more superior air power. Although caught flatfooted, the American forces were able to put up a spirited defense that was however torn apart after a day of fighting, allowing the German force to not only surround the infantry division, but also seize crossroads while at the same time "advancing their spearheads towards the Meuse River" (U.S. Army, 2018). It is the projection created as a consequence of this particular advance that gave rise to the term 'bulge.'
Further confusion was created by the move by German forces to don American uniform. Within a few days, German forces had made some significant advances and managed to corner outflanked American detachments at the Bastogne crossroads. Bastogne was deemed to be a prized takeover by the Germans. In the words of Collins and King (2013), "German high command had identified the strategic location of the city during the initial planning stages for the offensive" and an agreement had been reached to the effect that "the two key cities of Bastogne and St. Vith would have to be taken within the first forty-eight hours if they were to achieve their intended objective of reaching Antwerp and dividing the Allied forces" (37). In that regard, therefore, the city of Bastogne was of great strategic importance to the Germans.
The resilience that the American Divisions demonstrated in preventing the capture of Bastogne was largely unexpected. This effectively slowed down the Germans – effectively taking them almost a week to encircle the city, whereas if everything had gone according to plan, the Germans would have captured Bastogne within two days. In one of the most memorable moments of the Siege of Bastogne, General Anthony McAuliffe, when contacted by a German commander with a proposal for the Americans to surrender, simply answered "NUTS" (Rickard, 2011). The siege eventually came to an end following the arrival of the 4th Armored Division, under the very able command of General Patton.
General Patton's Performance and Role in the Battle's Outcome
With Americans trapped in Bastogne, "the supreme Allied commander, Gen. Dwight D. Eisenhower rushed reinforcements to hold the shoulders of the German penetration" (U.S. Army, 2018).With his 3rd Army on Bastogne's southern side, an order came through for Patton's army to move north. In a strategic maneuver, Patton was able to enter the city by way of breaching German lines (Perrett, 1999). In a matter of days, the Germans were pushed across the Rhine, further eastwards. Towards this end, in seeking to define, evaluate, and assess the effectiveness of General Patton with reference to the larger Battle of the Bulge, it would be prudent to highlight four of the six mission command principles in reference to Patton's performance.
According to Department of the Army (2012, "the mission command philosophy helps commanders counter the uncertainty of operations by reducing the amount of certainty needed to act" (2-1). Experienced commanders are well aware of the fact that in most cases, due to the urgency of the need to adopt a certain course of action, some decisions have to be made in the face of uncertainty. Department of the Army (2012) points out that the basis of mission command is largely the trust and common objectives shared between key stakeholders who include, but they are not limited to, commanders, partners, staff, as well as subordinates. Towards this end, six key principles guide commanders in their application of mission command. Four of these will be used in reference to General Patton.
1. Build cohesive teams through mutual trust
Department of the Army (2012) observes that commanders tend to be effective when they foster a mutual trust environment in which cohesive teams can thrive. Trust must be earned and it takes time for it to be built, with Department of the Army (2012) being of the opinion that "it is the result of upholding the Army values and exercising leadership, consistent with the Army leadership principles." During the Battle of the Bulge, General Patton not only upheld Army values, but also demonstrated leadership that was in line with the leadership principles of the Army. In his 1944 Christmas message to his soldiers, he reiterated his confidence in their abilities and sense of duty. In cards that were the size of a wallet, Patton wrote, "I have confidence in your courage, devotion to duty, and skill in battle" (Weintraub, 2007). This is a good example of a simple act of goodwill on the part of the commander that fostered trust.
Also, according to Department of the Army (2012), trust could further be reinforced in a team setting when soldiers see the chain of command share their hardships. Patton never shied away from danger. In the words of Knight (2004), "General Patton spent time in the trenches with his men and his army ran well" (188).
It is also important to note that since the month of June in 1944, the exposure to tough battle field situations had seen the morale of the 90th Division drop significantly. Patton was aware of the need to rejuvenate the spirit of the division. It is at this point that he sought to make changes to the leadership of the division by way of appointing a new division commander and assistant division commander. Those appointed were BG McLain and NG Weaver respectively (Wright, 2013). According to Department of the Army (2012), such qualities as integrity and professional competence are deemed to be the foundation of trust. Both BG McLain and NG Weaver "had an excellent reputation as tough warriors, which served to start rebuilding trust among subordinate leaders in the division" (Wright, 2013, p. 163).
2. Provide a clear commander's intent
The commander's intent could essentially be described as the clear but brief highlights of the operation's objective and the perceived outcomes that are in line with the mission command, ensure that subordinates remain focused, and come in handy in seeing to it that "subordinate and supporting commanders act to achieve the commander's desired results without further orders, even when the operation does not unfold as planned" (Department of the Army, 2012, p. 2-3). From time to time, Patton would bring the corp. commanders together for reviews and restatement of key objectives and goals. According to Rickard (2011), such meetings were meant to "achieve the unifying effect of a common operating picture, but the frequent changes in plans required continual updating of his intent to them" (306).
Patton was also known to give pep talks to soldiers from time to time in an attempt to remind them of their mandate in war. He also gave well-structured speeches that were, according to Collins and King (2013), designed to not only uplift the morale of soldiers, but also highlight what was expected of them. His intent as the commander could also be derived from the now well-known phrases where he often made use of very colorful language to make his intent known. In one particular speech, simply referred to as Patton's Speech, and which remains one of the best speeches he ever delivered, Patton articulates the reason for the offensive and calls for brevity. Although it was written just before the invasion of Europe, Rickard (2011) is of the opinion that this particular speech brought a sense of purpose and focus that remained with soldiers throughout the Battle of the Bulge and beyond. This is more so the case with regard to his call for hard work and sacrifice with his quip; "an ounce of sweat will save a gallon of blood" (Rickard, 2011, p. 107).
3. Exercise disciplined initiative
Disciplined initiative could be defined as "action in the absence of orders, when existing orders no longer fit the situation, or when unforeseen opportunities or threats arise" (Department of the Army, 2012). During a meeting to plan a viable and urgent response to the German assault and redeem Bastogne, Eisenhower was apprehensive that it would take a lot of time to disengage the Third Army's six divisions for the northward counter attack. Addressing Patton, Eisenhower pointed out thus; "I want you to command this move — under Brad's supervision, of course — making a strong counterattack with at least six divisions" (Perrett, 1999, p. 329). He then asked Patton when he could start, perhaps expecting a response citing a few days. Patton's answer was simple; "as soon as you're through with me" (Perrett, 1999, p. 329). Unknown to Eisenhower at the time, Patton had already anticipated the command meeting's intent, and had thus instructed his staff to make plans for the same. This is a good example of disciplined initiative on the part of Patton. In addition to having adapted to the situation and made adequate plans for various scenarios without necessarily consulting, Patton had already delegated the contingency plans task ahead of time. He applied his judgment in an appropriate manner by taking a course of action that he believed would be of help in seeking to accomplish the mission.
4. Accept prudent risk
Prudent risk is defined as "a deliberate exposure to potential injury or loss when the commander judges the outcome in terms of mission accomplishment as worth the cost" (Department of the Army, 2012). In one of his writings during the Battle of the Bulge, Patton advises on the need to "take calculated risks; that is much different than being rash" (Luecke, 1994, p. 30). It would, therefore, be safe to state that although Patton may have appeared rash and quite aggressive in some instances during the battle, his calls for action were well calculated and measured. For instance, in his advance to Bastogne, D'Este (as cited in Rickard, 2011) is of the opinion that "the prospect of relieving three divisions from the line, turning them north and traveling along icy roads to Arlon (in southern Belgium) to prepare for a major counterattack in less than 72 hours was astonishing…" However, it would later on appear that this was a well calculated move to fast-track his 4th Armored northward. It is important to note that although the maneuver was quite risky, it largely paid off.
Conclusion
Like many commanders before him, Patton benefited from the application of the principles of mission command in an attempt to neutralize the various uncertainties he encountered on the operational front. Patton's most significant contribution in the Battle of the Bulge was in providing the much needed reinforcement to American troops trapped in Bastogne. As it has been pointed out elsewhere in this text, the outcome of the Battle of the Bulge would have effectively been decided at Bastogne. This is more so the case given that the city would have provided German forces with immense options for further expansion. Thus in essence, the arrival of Patton's army at Bastogne was effectively a game changer. Within the next few days, Patton was able to repulse the German forces – using a myriad of tactical and strategic maneuvers – bringing the Siege of Bastogne to an end, and effectively deciding the outcome of the Battle of the Bulge.
References
Collins, M. & King, M. (2013). The Tigers of Bastogne: Voices of the 10th Armored Division in the Battle of the Bulge. Oxford: Casemate
Department of the Army (2012). ADRP 6-0 Mission Command. Washington, DC: Army Doctrine Reference Publication
Knight, R.L. (2004). The Crimson Flake. Victoria, B.C: Trafford Publishing
Luecke, R.A. (1994). Scuttle Your Ships Before Advancing. New York, NY: Oxford University Press.
Perrett, G. (1999). Eisenhower. New York, NY: Random House
Rickard, J.N. (2011). Advance and Destroy: Patton as Commander in the Bulge. Kentucky: University Press of Kentucky.
U.S. Army (2018). The Battle of the Bulge. Retrieved from https://www.army.mil/botb/
Weintraub, S. (2007). General George S. Patton and the Battle of the Bulge. Retrieved from http://www.historynet.com/battle-of-the-bulge
---
Are you busy and do not have time to handle your assignment? Are you scared that your paper will not make the grade? Do you have responsibilities that may hinder you from turning in your assignment on time? Are you tired and can barely handle your assignment? Are your grades inconsistent?
Whichever your reason is, it is valid! You can get professional academic help from our service at affordable rates. We have a team of professional academic writers who can handle all your assignments.
Plagiarism free papers
Timely delivery
Any deadline
Skilled, Experienced Native English Writers
Subject-relevant academic writer
Adherence to paper instructions
Ability to tackle bulk assignments
Reasonable prices
24/7 Customer Support
Get superb grades consistently
Online Academic Help With Different Subjects
Literature
Students barely have time to read. We got you! Have your literature essay or book review written without having the hassle of reading the book. You can get your literature paper custom-written for you by our literature specialists.
Finance
Do you struggle with finance? No need to torture yourself if finance is not your cup of tea. You can order your finance paper from our academic writing service and get 100% original work from competent finance experts.
Computer science
Computer science is a tough subject. Fortunately, our computer science experts are up to the match. No need to stress and have sleepless nights. Our academic writers will tackle all your computer science assignments and deliver them on time. Let us handle all your python, java, ruby, JavaScript, php , C+ assignments!
Psychology
While psychology may be an interesting subject, you may lack sufficient time to handle your assignments. Don't despair; by using our academic writing service, you can be assured of perfect grades. Moreover, your grades will be consistent.
Engineering
Engineering is quite a demanding subject. Students face a lot of pressure and barely have enough time to do what they love to do. Our academic writing service got you covered! Our engineering specialists follow the paper instructions and ensure timely delivery of the paper.
Nursing
In the nursing course, you may have difficulties with literature reviews, annotated bibliographies, critical essays, and other assignments. Our nursing assignment writers will offer you professional nursing paper help at low prices.
Sociology
Truth be told, sociology papers can be quite exhausting. Our academic writing service relieves you of fatigue, pressure, and stress. You can relax and have peace of mind as our academic writers handle your sociology assignment.
Business
We take pride in having some of the best business writers in the industry. Our business writers have a lot of experience in the field. They are reliable, and you can be assured of a high-grade paper. They are able to handle business papers of any subject, length, deadline, and difficulty!
Statistics
We boast of having some of the most experienced statistics experts in the industry. Our statistics experts have diverse skills, expertise, and knowledge to handle any kind of assignment. They have access to all kinds of software to get your assignment done.
Law
Writing a law essay may prove to be an insurmountable obstacle, especially when you need to know the peculiarities of the legislative framework. Take advantage of our top-notch law specialists and get superb grades and 100% satisfaction.
What discipline/subjects do you deal in?
We have highlighted some of the most popular subjects we handle above. Those are just a tip of the iceberg. We deal in all academic disciplines since our writers are as diverse. They have been drawn from across all disciplines, and orders are assigned to those writers believed to be the best in the field. In a nutshell, there is no task we cannot handle; all you need to do is place your order with us. As long as your instructions are clear, just trust we shall deliver irrespective of the discipline.
Are your writers competent enough to handle my paper?
Our essay writers are graduates with bachelor's, masters, Ph.D., and doctorate degrees in various subjects. The minimum requirement to be an essay writer with our essay writing service is to have a college degree. All our academic writers have a minimum of two years of academic writing. We have a stringent recruitment process to ensure that we get only the most competent essay writers in the industry. We also ensure that the writers are handsomely compensated for their value. The majority of our writers are native English speakers. As such, the fluency of language and grammar is impeccable.
What if I don't like the paper?
There is a very low likelihood that you won't like the paper.
Reasons being:
When assigning your order, we match the paper's discipline with the writer's field/specialization. Since all our writers are graduates, we match the paper's subject with the field the writer studied. For instance, if it's a nursing paper, only a nursing graduate and writer will handle it. Furthermore, all our writers have academic writing experience and top-notch research skills.
We have a quality assurance that reviews the paper before it gets to you. As such, we ensure that you get a paper that meets the required standard and will most definitely make the grade.
In the event that you don't like your paper:
The writer will revise the paper up to your pleasing. You have unlimited revisions. You simply need to highlight what specifically you don't like about the paper, and the writer will make the amendments. The paper will be revised until you are satisfied. Revisions are free of charge
We will have a different writer write the paper from scratch.
Last resort, if the above does not work, we will refund your money.
Will the professor find out I didn't write the paper myself?
Not at all. All papers are written from scratch. There is no way your tutor or instructor will realize that you did not write the paper yourself. In fact, we recommend using our assignment help services for consistent results.
What if the paper is plagiarized?
We check all papers for plagiarism before we submit them. We use powerful plagiarism checking software such as SafeAssign, LopesWrite, and Turnitin. We also upload the plagiarism report so that you can review it. We understand that plagiarism is academic suicide. We would not take the risk of submitting plagiarized work and jeopardize your academic journey. Furthermore, we do not sell or use prewritten papers, and each paper is written from scratch.
When will I get my paper?
You determine when you get the paper by setting the deadline when placing the order. All papers are delivered within the deadline. We are well aware that we operate in a time-sensitive industry. As such, we have laid out strategies to ensure that the client receives the paper on time and they never miss the deadline. We understand that papers that are submitted late have some points deducted. We do not want you to miss any points due to late submission. We work on beating deadlines by huge margins in order to ensure that you have ample time to review the paper before you submit it.
Will anyone find out that I used your services?
We have a privacy and confidentiality policy that guides our work. We NEVER share any customer information with third parties. Noone will ever know that you used our assignment help services. It's only between you and us. We are bound by our policies to protect the customer's identity and information. All your information, such as your names, phone number, email, order information, and so on, are protected. We have robust security systems that ensure that your data is protected. Hacking our systems is close to impossible, and it has never happened.
How our Assignment  Help Service Works
You fill all the paper instructions in the order form. Make sure you include all the helpful materials so that our academic writers can deliver the perfect paper. It will also help to eliminate unnecessary revisions.
2.      Pay for the order
Proceed to pay for the paper so that it can be assigned to one of our expert academic writers. The paper subject is matched with the writer's area of specialization.
3.      Track the progress
You communicate with the writer and know about the progress of the paper. The client can ask the writer for drafts of the paper. The client can upload extra material and include additional instructions from the lecturer. Receive a paper.
4.      Download the paper
The paper is sent to your email and uploaded to your personal account. You also get a plagiarism report attached to your paper.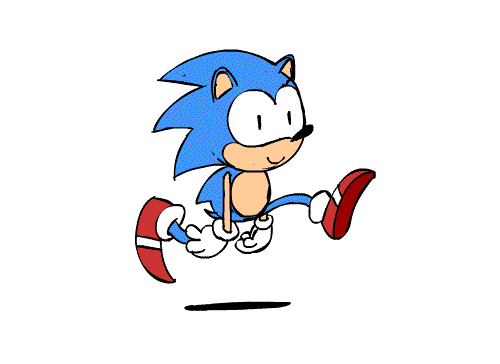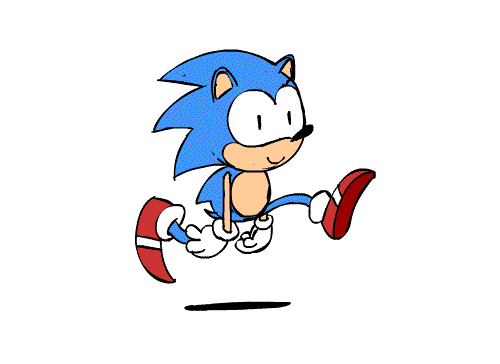 PLACE THIS ORDER OR A SIMILAR ORDER WITH US TODAY AND GET A PERFECT SCORE!!!
---