Introduction
I am a finalist student at Royal Docks Business School, University Of East London and taking a course in accounting. This portfolio presents a collection of my abilities and experience in the field of accounting. The broad accounting career has several career options and my option and interest has been in the financial accounting part. The portfolio focuses on the abilities and experiences that are relevant to my pursuit of a financial accounting career.
Job Market and Employment Opportunities
The nature of tasks performed by accountants has continually grown over the years as industries expand in operations and nature of business. Organizations are also changing dynamically in terms of their nature. Therefore, career opportunities in accounting include areas as wide as public accounting. This area provides a wide array of services that include business due diligence, corporate finance, and services in forensic accounting, financial consultation, and corporate governance. With increased public awareness in terms of environmental sustainability, businesses have also increased their lines of business concerns. They also require advisory services from qualified certified public accountants to provide specialized skills in fields that are related to sustainability and green environment consciousness. In addition to these, the public accountant still has worked in traditional accounting exercises like auditing.
Don't use plagiarized sources. Get Your Custom Essay on
A portfolio of a financial accounting career
Just from $9/Page
The area of management accounting provides another job opportunity for the accountant. This can be either in private companies or the public sector. An accountant that is employed in this line may fall under any of the five main areas of management accounting. There is an opportunity in internal auditing or in tax accounting. The accountant may also find a job opportunity in the management accounting section or the financial accounting section. There is an employment opportunity in information management and technology. The nature of tasks performed by the accountants in the above-mentioned areas of employment provides a broad base of opportunities across industries and sectors of the economy.
There are opportunities for accountants in the education sector. Teaching is the opportunities that would require one to have an advanced degree in accounting to have a full-time career in the teaching profession. Besides, education institutions are just like any other organizations that require financial management and other accounting services that ensure an organization is financially healthy and operating all the time.
Skills required in financial accounting
In addition to earning a degree in the subject, financial accountancy calls for professional qualifications and there are a number of professional that award the necessary qualifications. These professional bodies include ACCA, ICAEW, ICAS, ICAI, AIA, and CIPFA. While all the rest of the bodies offer qualifications for accountants working in the private sectors, CIPFA regulates accountants working in the public sector. The qualifications are awarded on the grounds of minimum work experience after passing a number of exams. Some of the bodies require sponsorship of the employer. Since certification by the bodies requires that an individual garners on-job experience, I intend to work for the achievement and qualifications with certification from CIPFA and ACCA. This will boost my ability to work in the private sector and the public sector my ability and skills in financial accounting.
Personal strengths and weaknesses
Over the years, I have developed various skills and experiences of which the experiences help me in interaction with people. This makes me easy to work with, and people desire to work with me as I am an individual that can influence people to a strong common cause through my approach to work and tasks. Being a terrible team player intermarried with an impatience approach to things makes me feel that I have attributes that many people would consider as weaknesses. However, I counter this with a strong consultative approach to what I do and concentrating on the job and tasks I am assigned. A good grasp of financial accounting requirements and concepts make me fit in many working environments since I am capable of working to achieve the set objectives while at the same time maintaining satisfactory relations with my workmates. My strong financial skills are bolstered by my lovely arithmetic skills and ability to work confidently with figures. This gives me an exceptional ability of being able to analyze companies and generate reliable financial trend analysis and forecasting.
I have been following how the people I have worked with perceive me at group level, in class and the part-time jobs I have landed since I finished my secondary school education. Most members of these groups define me as an individual who is highly ambitious and who sets higher targets. While I perceive this as a weakness that might make an individual be over-aggressive, I have worked to balance the need for personal ambitions and reasonableness in achievement of targets and objectives.
 As a finalist student at the Royal Docks Business School
The University of East London, I have interacted with many people who are already in the industry, many of are former students of the institution. This has provided me exposure that enabled me to apply for the student work-study in the university finance department for three months.
Personal Aspirations
As a student at the London school of business, I have categorized my aspirations into two groups: short-term and long-term aspirations. Currently, my short-term aspirations are to finish my course with satisfactory grades and GPA, to develop skills in interpersonal communication and group dynamics.  I am aware of the challenge that awaits me in this and the responsibilities that are attached. I have registered in three groups that enhance personal skills in interpersonal communication and team play.
My long-term aspirations involve developing my skills and experience to contribute positively to the accounting profession. This is tied to landing in the right organization that can help an individual experience the significance of the skills acquired in the classroom. Since educational achievement is crucial in development in the profession, I aspire to continue with further studies after attaining three years of on-job experience. Business practices in the modern business environment require an integrated approach with safe environment standards and laws. I aspire to work on the integration of sustainable financial practices and the environmental outlook of the future.
Personal Development Plan
I have a plan for personal development and this takes two perspectives: the job-specific plan and the non-job specific plans. In both cases, I have developed both short term and long term plans to develop myself and enhance my abilities in the accounting profession.
For the job-specific objectives in the personal development plan, the areas that I have planned to bolster and enhance my abilities include the experiences at the professional activities that relate to the accounting profession, taking courses that are relevant and specific to boosting my abilities in accounting and more specifically financial accounting.  The job-specific objective of the personal development plan also includes the acquired abilities through mentoring programs.
Currently, I have undergone various coaching sessions that have given me an opportunity to develop both informal and formal outcomes that are relevant to accounting and which are significant for the success of an accountant in the modern business or organizational settings. For instance, in the Future Financial Accountants coaching session organized by the Chartered Institute of Internal Auditors on 3rd March 2012, I gained a lot of insight on the way an accountant can become successful by observing ethical standards at work. I had a chance to see the practical implications of the lack of ethical code at work. In my carrier endeavors, I purpose to work with ethical standards ensured at all times and consult where I find a problem because it was shown how easy it is to turn a single omission or commission error into a company's downfall.
Since accounting and management are closely related in the fact that the two professional divisions need information from each other to function in a streamlined fashion, one of my no job-specific personal development plans is to augment my understanding of management issues. I plan to do this by doing a course in business management that would give me an advantage of the diversified view of the way business organisations operate.
Curriculum Vitae
Career Objectives:
To utilize my academic qualifications, exceptional skills, and work experience to manifest the highest level of professionalism in all assignments and tasks so that ultimately, my contribution will exhibit the best of legacy principles and experience in financial accounting.
Utilize my acquired skills in improving the performance of any organization I am connected with so as to win the confidence of its stakeholders
Work in a dynamic, competitive environment full of challenges that will help expand my mental and physical abilities as well as achieve the institution's goals and objectives in a satisfactory manner
Development of my career to a level that can meet the needs of the organisation as well as my personal needs.
Key Competencies
Ability to learn quickly, consult and work as part of a team
Aggressive with the ability to analyze and interpret research information using statistical software packages (SPSS and Epi-DATA).
Excellent organizational and communication skills and attentive to detail Possession of field data collection techniques (group discussions, interviews, observation & participatory)
Excellent computer skills and familiarity with MS Office suite and SPSS Ability to multitask and prioritize thus able to achieve maximum results under minimal supervision Ability to integrate statistical analysis and financial analysis
Personal Skills
These are my strong personal skills:
Skills in MS Excel with a statistical viewpoint
SPSS and Epi-Data skills
IT Compliant
Critical and analytical skills with a keen interest to small details
Activities Involved
Participated in the National Student Leaders Forum.
Participated in the Universities corporate social responsibility day representing London School of Business
Actively participated in the Ethical Accounting Forum organised by the Chartered Institute of Internal Auditor
Financial Ratio Analysis of Burberry Plc (see appendix I)
Comparison between Gap and Burberry
In the analysis, and comparison of the ROE for Burberry Group plc and Gap Inc. the graph below shows the relationship of the two firms in terms of the comparison since 2002 to 2011 (see appendix II for the data analysed). As the graph indicates, the ROE for Burberry has been less turbulent than that of Gap, which shot up sharply between 2002 and 2004 jumping from -0.52% in 2002 to 13.34% in 2003 and then further to 23.32% in 2004. Generally though, looking at the figures, it is evident that Gap Inc exhibits higher ROE ratio than Burberry. This shows that Gap is better at and capable of generating cash from its internal operations than Burberry. Profitability metrics thus, based on the results of the ROE shows that Gap Inc is better placed than Burberry. Another important observation from the results is that Gap's ROE is more turbulent while Burberry has an almost streamline ROE over the 10-year period of comparison. Gap Inc has a median ROE of 22.33% while median ROE for Burberry is 0.24%. Thus for both companies, the mean and median for ROE are positive in all cases. However, even though the median ROE for Burberry is positive it is small at 0.24%.
Figure 1: Comparison of ROE for Burberry and Gap
For financing leverage in the analysis, levered profitability after decomposition (ROCE) has a mean of 18.83% for the US affiliated firm Gap Inc while that of Burberry Group stands at 0.19%. For the two companies, when a correlation analysis is done between the ROE and ROA, they both have a strong positive correlation that is almost close to unity. Therefore, the correlation between ROE and ROA for the Gap is 0.9607 while that for Burberry is 0.9555. This relationship is expected for a business whose assets generate profitable sales. However, when ROA is analysed individually for the two firms, it is evident that Gap has a higher mean of 32.08% while Burberry has 0.13%. The graph below also shows that ROA for Gap has witnessed a steady growth for the years under review. The graph also shows a streamline movement of the Burberry over the ten-year period under review. It is like one it would be construed as to imply Burberry avoids high-risk-high-return capital decisions.
Figure 2: Comparison of ROA
The mean of the two constituents of the financing leverage effect, FLEV and SPREAD, for Burberry Group is both negative at -17.21% and -1.23% respectively.  However, for Gap Inc, one component, FLEV, is negative at a mean of -28.28% while SPREAD is positive at a mean of 29.62%.  When the two components were analysed for correlation for the two companies, the results indicate that they both have a negative correlation. The Pearson correlation coefficient between FLEV and SPREAD for Gap Inc is -.83979 while that for Burberry is -0.1448. These results indicate that the correlation between Gap's FLEV and its SPREAD is stronger than that for Burberry despite both being negative.  There is thus an immense and noticeable disparity in the two companies.
The relationship between negative FLEV and a company's profitability has been documented by Penman and Nissim (2003). The negative FLEV indicates that the financial assets exceed the financial liabilities, and this is a favourable situation for the aim of the company. The FLEV measure does not include the operating liabilities of a business but includes the financial assets.
Financial leverage lifts the return on capital employed (ROCE) over the return on net operating assets (RNOA), with the effect of leverage being determined by the magnitude amount of FLEV and the spread between the return on net operating assets RNOA and the borrowing rate. A company that has a positive spread is in a favourable position than the one that has negative spread (Penman and Nissim 2003).
Some authors have related this negative correlation between the two components arising from a positive correlation between FLEV and the net borrowing rate of a firm.  It implies that a firm that has higher leverage has a higher risk and the lenders charge higher interest rates to compensate for the increased risk. The primary reason for the negative correlation between Gap's FLEV and its SPREAD is the negative correlation between the firm's FLEV and its ROA (standing at -0.858) since profitable business organisations firms tend to have low net financial obligations. The correlation between Burberry's FLEV and its ROA is positive at 0.566. In comparing the SPREAD for the two firms, the mean SPREAD for Gap Inc was found be positive while that for Burberry is negative (at 29.62% and -1.23% respectively). The chart below provides a excellent graphical overview of these results.
Figure 3: Comparison of SPREAD-Gap and Burberry
From the individual figures for the two companies over the 10-year period, it can be deduced that Gap Inc has maintained a relatively positive SPREAD and growing over the years than its competitor in the UK, Burberry. However, throughout the analysis, from what has been mentioned earlier up to now, it is evident that the period between 2003 and 2006 had a particular effect on the two firms. This is evident from the way the two graphs move (though not with the same magnitude) in a similar manner with respect to the direction.
Comparison between Burberry and the UK Industry Averages
For the analysis and comparison of Burberry Group plc and the UK apparel industry averages, all the ratios analysed for Burberry Group plc and Gap Inc. are carried out. Graphs are also generated to provide a better picture of the comparisons since 2002 to 2011. The results show that Burberry has a higher (stronger) correlation between its ROA and ROE than the industry average. However, both correlations are positive. Burberry has a correlation of 0.955 while the industry average is 0.648. With respect to the actual ROE, Burberry has a ROE of 0.19% against an industry average of 1.19%. It can thus be deduced that Burberry has a performance that falls below the industry average hence its position in the industry is worse than an average firm in the UK apparel industry.
Figure 4: ROE for Burberry vs. UK Industry
As the graph above indicates, the ROE for Burberry has stood below the industry average between 2002 and 2007. In 2008 Burberry had a better ROE than the industry standing at 1.19% against the industry average of 0.55%. The firm's ROE again dips below the industry average in 2010 even when the industry is showing an upward trend. Therefore, the figures along with the graph provide evidence that Burberry is generally giving return on equity that is less than the industry average. The median for UK industry average and that for Burberry are both positive though the industry median is greater than that for Burberry (0.94% for UK industry average and 0.24%). This further reveals that Burberry falls below the industry average in terms of mean return on equity and the median return on equity.
For ROA, the industry statistics provide a mean of 1.16% and a median of 0.89%.  Burberry Group plc has a mean ROA of 0.13% and a median of 0.53%. This also gives evidence that the figures for the firm fall below the industry average for the UK apparel industry. The same trend is upheld for FLEV where the industry mean is 31.55% with a median of 25.36% while the firm has a mean of -17.21% and a median of -18.32%. The figures for the firm still fall below the industry averages. In addition, while the industry figures are positive Burberry has negative figures for both the mean and median FLEV.
The comparison for SPREAD between the UK apparel industry averages and Burberry gives a different picture though. They are both negative for the industry averages and for the individual firm. The industry mean is -1.42%with a median of -1.22% and those for Burberry Group are -.123% and -0.85% for mean and median respectively. Another deviation the figures show from the previous ones is that the figures for the firm are slightly greater than those for the industry averages. The graph below gives more graphical illustration.
Figure 5: Burberry vs UK Industry 2002-2011
The graph shows SPREAD for Burberry dip gradually from positive to negative and remaining negative through 2009. The industry average, which shot up sharply between 2003 and 2004 jumping from -5.2% in 2003 to 0.65% in 2004 before falling again below zero the rest of the years until 2011 when it reaches 0.99%. Generally though, looking at the figures, it is evident that Gap Inc exhibits higher ROE ratio than Burberry. This shows that Gap is better at and capable of generating cash from its internal operations than Burberry. Profitability metrics thus, based on the results of the ROE shows that Gap Inc is better placed than Burberry. Another important observation from the results is that Gap's ROE is more turbulent while Burberry has an almost streamline ROE over the 10-year period of comparison. Gap Inc has a median ROE of 22.33% while median ROE for Burberry is 0.24%. Thus for both companies, the mean and median for ROE are positive in all cases. However, even though the median ROE for Burberry is positive it is small at 0.24%
Appendix I:
Background overview of Burberry plc (UK)
Burberry is a brand that was established 156 years ago when it was founded by Thomas Burberry. Over these many years of operation, Burberry has positioned itself in the apparel industry to become a significant player in the luxury business not just in the UK but on the worldwide business arena. Nevertheless, the company has in the past concentrated its business in the UK, US and Japan. Japan accounts for more than 50% of the company's brand sales while the US and Spain combined represent about 25% of the brand sales. An analysis that was carried out by the equity research firm, Credit Suisse in 2004 showed that the company's focus of distribution on licensing. This is especially in its Japanese market and wholesale approach in Spain results in low gearing for the company while creating a positive potential for increased consumer demand.
The company has two main investment options with the high-end apparel accounting for 60% of the company's revenues and the accessories section accounting for 29% of the revenues. In terms of creating shareholder value, the company has a longstanding record since the year 2000. It has achieved this through the acquisitions of brand licenses and distributors and the expansion of its distribution chains in its markets. GUS, which is the main shareholder, is fundamentally a seller for the company's products. As at 29 August 2012, Burberry had a market capitalisation of 5.89 billion pounds with a volume of 698,953 shares being traded at the London Stock Exchange at an average share price of 1,362 GBP.  The industry average market capitalisation stood at about 884 billion pounds.
The company has more than 500 store locations worldwide and employing approximately 6700 employees. Prior to 1955, Burberry was an independent company, after which it was acquired by Great Universal Stores. While the company has had a long history of existence and operation, it was not until July 2002 that it was floated on the London Stocks Exchange as a publicly traded company. Burberry Group plc has an operating income of and its latest share price as of 26th August 2007 closed at an average of 1,362 GBP (US $2,128).
The company faces strong competition from the UK, US and globally. There are many companies competing in this industry on the global arena. The industry is less attractive to new entrants hence the greatest competition comes from the firms that are already operating. New entrants are not highly attracted to the industry because the value of the global apparel industry has only grown moderately in the past despite the fact that entry does not require large capital outlays. Major competitors in the apparel industry in the UK include Arcadia Group Limited, which is based in the UK, Giorgio Armani in Italy, Benetton Group in Italy among many others in the region. In the US, Burberry Group plc competes against companies such as Gap Inc.
Another aspect that can weaken the negotiating power of buyers is the likelihood of retailers fragmenting buyers. This is by differentiating themselves on the basis of the type or style of clothing. While style is viewed as an abstract concept that could be purely psychological, these fragments play a crucial role in winning consumer identity and loyalty (Yuen & Chan 2010). Customer loyalty as a driver for profitability of a firm has been explored extensively in previous studies. Customer loyalty and satisfaction are understood main drivers to a firm's competitiveness, not just in the apparel industry, but in any industry (Yuen & Chan 2010). The conceptualisation of customer satisfaction varies from researcher to researcher. Cronin & Taylor (1992) argued in favour of the measures skewed towards transactions, with Anderson (1994) basing his arguments on the aspects of eventuality of buying and consumption process. Regardless of the inclination of the researcher, customer satisfaction hinges on the extent to which goods and services meet the expectations of the buyer or consumer. Ultimately, the expectations of the consumer are drawn from the range of needs from the consumer, thereby establishing the link between consumer needs and satisfaction.
Background overview of Gap Inc. (US)
On the other hand, Gap Inc. is a US specialty apparel company established in 1969 and focuses on apparel, personal care products for all types of customers and is one of the major competitors in the global apparel business. It deals in casual apparel, accessories and individual care products for men, women and children under four main brands. The brands include piper lime, gap, old navy and banana republic. The company has an extensive online presence, and it has also penetrated into the Chinese market even though it has plans to triple the number of stores in this market. Some of the websites that the company has its presence include wwws.babygap.com Www.gap.com and www.piperlime.com, Among others where it has its e-commerce stores. China being an emerging market for almost every industry, it creates an opportunity for many companies to show their international presence and garner an extra mark on the competitive edge.
The company has more than 3,260 store locations in North America, Japan, UK and Ireland. Out of all the stores, about 3,036 are operated by the company while the rest are franchised to third party operators. Given its strategy in store operation, having more stores being operated by the company has been cited as strength of the company and ability to command the market as the dependence on third parties in distribution and product sale is reduced. The strategy also helps in boosting the company's autonomy in brands. Another strength of the company is its model of operating debt-free balance sheet and free cash flow. It is listed on the New York Stocks Exchange, and its share price averaged 23 GBP (US $35.2) as at 27th August 2012.
Appendix II: Data for GAP and Burberry
| | | | | | | | | | | |
| --- | --- | --- | --- | --- | --- | --- | --- | --- | --- | --- |
| ROE | 2002 | 2003 | 2004 | 2005 | 2006 | 2007 | 2008 | 2009 | 2010 | 2011 |
| GAP | -0.52% | 13.34% | 23.32% | 23.27% | 22.10% | 13.90% | 17.63% | 25.73% | 22.57% | 27.01% |
| Burberry | 0.35% | 0.30% | -0.54% | -1.09% | -0.58% | 0.18% | 1.19% | 1.17% | 0.78% | 0.16% |
Table 1: Burberry Vs Gap ROE from 2002-2011
Bibliography
Harris, M. and A. Raviv. (1991). The Theory of Capital Structure. Journal of Finance 46, 297–355.
Kemsley, D. and D. Nissim. (2002). Valuation of the Debt-tax Shield. Journal of Finance 57, 2045–2074.
Nissim, D. and S. Penman. (2001). Ratio Analysis and Equity Valuation: From Research to Practice. Review of Accounting Studies 6, 109–154.
Nissim, D., Penman S. H. (2003). Financial Statement Analysis of Leverage and How It Informs About Profitability and Price-to-Book Ratios. Review of Accounting Studies. 8 (2), 531-560
Penman S. H. (2004). Financial Statement Analysis and Security Valuation. New York: Irwin/McGraw Hill. p24-165.
Petersen, M. and R. Rajan. (1997). Trade Credit: Theories and Evidence. The Review of Financial Studies 10, 661–691.
Rajan, R. and L. Zingales. (1995). What Do We Know about Capital Structure Choice? Some Evidence from International Data. Journal of Finance 50, 1421–1460.
Richardson, S., R. Sloan, M. Soliman, and I. Tuna. (2002). Information in Accruals about Earnings Persistence and Future Stock Returns. Working paper, University of Michigan.
Ross. S. (1977). The Determination of Financial Structure: The Incentive-Signaling Approach. Bell Journal of Economics 8, 23–40.
Schwartz, R. (1974). An Economic Model of Trade Credit. Journal of Financial and Quantitative Analysis 9, 643–657.
Sloan, R. G. (1996). Do Stock Prices Fully Reflect Information in Accruals and Cash Flows about Future Earnings? The Accounting Review 71, 289–315.
Smith, J. (1987). Trade Credit and Information Asymmetry. Journal of Finance 42, 863–872.
Titman, S. and R. Wessels. (1988). The Determinants of Capital Structure Choice. Journal of Finance 43, 1–19.
Zhang, X. (2000). Conservative Accounting and Equity Valuation. Journal of Accounting and Economics 29, 125–149.
---
Are you busy and do not have time to handle your assignment? Are you scared that your paper will not make the grade? Do you have responsibilities that may hinder you from turning in your assignment on time? Are you tired and can barely handle your assignment? Are your grades inconsistent?
Whichever your reason is, it is valid! You can get professional academic help from our service at affordable rates. We have a team of professional academic writers who can handle all your assignments.
Plagiarism free papers
Timely delivery
Any deadline
Skilled, Experienced Native English Writers
Subject-relevant academic writer
Adherence to paper instructions
Ability to tackle bulk assignments
Reasonable prices
24/7 Customer Support
Get superb grades consistently
Online Academic Help With Different Subjects
Literature
Students barely have time to read. We got you! Have your literature essay or book review written without having the hassle of reading the book. You can get your literature paper custom-written for you by our literature specialists.
Finance
Do you struggle with finance? No need to torture yourself if finance is not your cup of tea. You can order your finance paper from our academic writing service and get 100% original work from competent finance experts.
Computer science
Computer science is a tough subject. Fortunately, our computer science experts are up to the match. No need to stress and have sleepless nights. Our academic writers will tackle all your computer science assignments and deliver them on time. Let us handle all your python, java, ruby, JavaScript, php , C+ assignments!
Psychology
While psychology may be an interesting subject, you may lack sufficient time to handle your assignments. Don't despair; by using our academic writing service, you can be assured of perfect grades. Moreover, your grades will be consistent.
Engineering
Engineering is quite a demanding subject. Students face a lot of pressure and barely have enough time to do what they love to do. Our academic writing service got you covered! Our engineering specialists follow the paper instructions and ensure timely delivery of the paper.
Nursing
In the nursing course, you may have difficulties with literature reviews, annotated bibliographies, critical essays, and other assignments. Our nursing assignment writers will offer you professional nursing paper help at low prices.
Sociology
Truth be told, sociology papers can be quite exhausting. Our academic writing service relieves you of fatigue, pressure, and stress. You can relax and have peace of mind as our academic writers handle your sociology assignment.
Business
We take pride in having some of the best business writers in the industry. Our business writers have a lot of experience in the field. They are reliable, and you can be assured of a high-grade paper. They are able to handle business papers of any subject, length, deadline, and difficulty!
Statistics
We boast of having some of the most experienced statistics experts in the industry. Our statistics experts have diverse skills, expertise, and knowledge to handle any kind of assignment. They have access to all kinds of software to get your assignment done.
Law
Writing a law essay may prove to be an insurmountable obstacle, especially when you need to know the peculiarities of the legislative framework. Take advantage of our top-notch law specialists and get superb grades and 100% satisfaction.
What discipline/subjects do you deal in?
We have highlighted some of the most popular subjects we handle above. Those are just a tip of the iceberg. We deal in all academic disciplines since our writers are as diverse. They have been drawn from across all disciplines, and orders are assigned to those writers believed to be the best in the field. In a nutshell, there is no task we cannot handle; all you need to do is place your order with us. As long as your instructions are clear, just trust we shall deliver irrespective of the discipline.
Are your writers competent enough to handle my paper?
Our essay writers are graduates with bachelor's, masters, Ph.D., and doctorate degrees in various subjects. The minimum requirement to be an essay writer with our essay writing service is to have a college degree. All our academic writers have a minimum of two years of academic writing. We have a stringent recruitment process to ensure that we get only the most competent essay writers in the industry. We also ensure that the writers are handsomely compensated for their value. The majority of our writers are native English speakers. As such, the fluency of language and grammar is impeccable.
What if I don't like the paper?
There is a very low likelihood that you won't like the paper.
Reasons being:
When assigning your order, we match the paper's discipline with the writer's field/specialization. Since all our writers are graduates, we match the paper's subject with the field the writer studied. For instance, if it's a nursing paper, only a nursing graduate and writer will handle it. Furthermore, all our writers have academic writing experience and top-notch research skills.
We have a quality assurance that reviews the paper before it gets to you. As such, we ensure that you get a paper that meets the required standard and will most definitely make the grade.
In the event that you don't like your paper:
The writer will revise the paper up to your pleasing. You have unlimited revisions. You simply need to highlight what specifically you don't like about the paper, and the writer will make the amendments. The paper will be revised until you are satisfied. Revisions are free of charge
We will have a different writer write the paper from scratch.
Last resort, if the above does not work, we will refund your money.
Will the professor find out I didn't write the paper myself?
Not at all. All papers are written from scratch. There is no way your tutor or instructor will realize that you did not write the paper yourself. In fact, we recommend using our assignment help services for consistent results.
What if the paper is plagiarized?
We check all papers for plagiarism before we submit them. We use powerful plagiarism checking software such as SafeAssign, LopesWrite, and Turnitin. We also upload the plagiarism report so that you can review it. We understand that plagiarism is academic suicide. We would not take the risk of submitting plagiarized work and jeopardize your academic journey. Furthermore, we do not sell or use prewritten papers, and each paper is written from scratch.
When will I get my paper?
You determine when you get the paper by setting the deadline when placing the order. All papers are delivered within the deadline. We are well aware that we operate in a time-sensitive industry. As such, we have laid out strategies to ensure that the client receives the paper on time and they never miss the deadline. We understand that papers that are submitted late have some points deducted. We do not want you to miss any points due to late submission. We work on beating deadlines by huge margins in order to ensure that you have ample time to review the paper before you submit it.
Will anyone find out that I used your services?
We have a privacy and confidentiality policy that guides our work. We NEVER share any customer information with third parties. Noone will ever know that you used our assignment help services. It's only between you and us. We are bound by our policies to protect the customer's identity and information. All your information, such as your names, phone number, email, order information, and so on, are protected. We have robust security systems that ensure that your data is protected. Hacking our systems is close to impossible, and it has never happened.
How our Assignment  Help Service Works
You fill all the paper instructions in the order form. Make sure you include all the helpful materials so that our academic writers can deliver the perfect paper. It will also help to eliminate unnecessary revisions.
2.      Pay for the order
Proceed to pay for the paper so that it can be assigned to one of our expert academic writers. The paper subject is matched with the writer's area of specialization.
3.      Track the progress
You communicate with the writer and know about the progress of the paper. The client can ask the writer for drafts of the paper. The client can upload extra material and include additional instructions from the lecturer. Receive a paper.
4.      Download the paper
The paper is sent to your email and uploaded to your personal account. You also get a plagiarism report attached to your paper.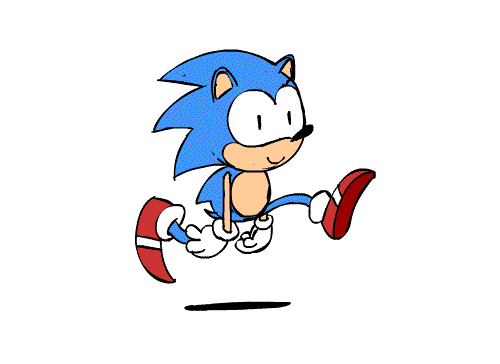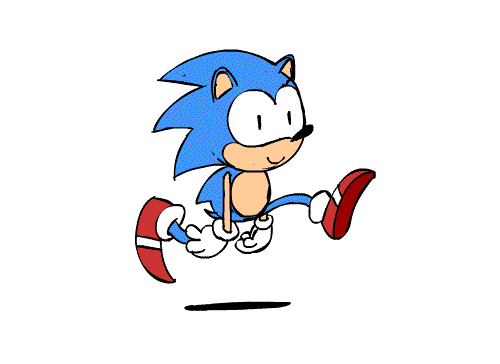 PLACE THIS ORDER OR A SIMILAR ORDER WITH US TODAY AND GET A PERFECT SCORE!!!
---