Marketing Research, Brown-Forman Corporation
Brown-Forman Corporation is one of the largest American companies in the wind and spirits industry, Fetzer Vineyards is their largest winemaker.  Revenue and gross profit for the beverage segment of Brown-Forman were up 11% and 14%, respectively, in fiscal 2004.  However, the growth was driven by the premium spirits brands, and the gross profit from the company's wine brands declined due to a drop in volume for both Fetzer and Bolla wines.  There are many symptoms for why this decline has occurred.  Health consciousness is a rising trend among Americans of all ages and the latest crazes are the low-carbohydrate diets.  Recently, Fetzer has introduced into the market two new low-carbohydrate wines, a chardonnay, and a merlot.  Their premium spirits brands have not been affected by the new diets because bourbon, whiskey, rum, gin, and vodka all contain no carbohydrates.  However, most mixers used to accompany these spirits usually contain a significant amount of carbohydrates.  Introducing these new wines could offer a new choice, but not a substitute, for many dieters and at the same time give Brown-Forman the lead in this new market.
Don't use plagiarized sources. Get Your Custom Essay on
Declining profits at Fetzer Vineyards paper
Just from $9/Page
In 2003, Brown-Forman announced that they were going to begin using organically grown grapes to make their wine.  Fetzer Vineyards plans to have nearly all the grapes used in its four major labels grown organically by the end of 2010.  According to Marc Jonna, buyer for the Whole Foods Market, "demand for organic wine is small, but a move by a major player like Fetzer could change that."  Women already perceive wine as a healthier alternative to other alcoholic beverages.  This health-conscious image will allow Brown-Forman to direct their marketing efforts in response to this cultural trend and penetrate the market by providing information through advertising about their new wine ingredients.
Another symptom of the decrease in wine sales is due to the lack of awareness among consumers about the types of wine available.  In a restaurant setting consumers often shy away from ordering wine because they may feel uneducated about the types of wine offered or uncertain about which wine would best compliment their entrée.  Restaurants have attempted to address this problem by educating their servers and providing progressive wine lists, but if a person doesn't understand the difference between a blush wine and a full-bodied wine or if they feel it is a hassle to ask questions the end result is the same, no wine has been sold.  A further symptom is distribution-the lack of presence in bars or at least the presence of quality wine.  Even those people who drink wine on a regular basis do not order wine when they are at a pub or bar.  The reasons behind this are very well-founded.  Bars usually only carry two types of wine, a chardonnay, and a merlot and these two choices are usually only changed annually.  Customers expect that there is not a great selection of wine in a bar and usually just opt for a beer or a mixed drink.  With the amount that people spend drinking socially, Fetzer is missing a huge market segment.  Some women will settle for an inexpensive wine at the bar, but if they had other alternatives of wine they would drink wine more often.
Fetzer is facing three significant problems.  One problem is that Fetzer lacks adequate distribution.  Fetzer is distributed enough to maintain sales, higher growth potential.  Fetzer is not meeting the value expectations of their customers with their current wine pricing.  This problem stems from consumers who are aware of the grape glut in California, and who are expecting high-quality wine at a historically lower price.  As consumer continue to learn more about the grape glut their expectation are increasing.  Finally, the most significant problem associated with Fetzer is that they are not allocating their resources effectively.  Fetzer's problems with value and distribution may be affected by a lack of awareness.  This leads to lack of awareness, which may be a result of the availability of funds.
The problems associated with Fetzer are not concentrated to a local or specific region.  Problems stem almost everywhere Fetzer is sold, nationwide.  There are two aspects of Fetzer's business that their current problems are impacting the most.  The surplus of grapes in the state of California is one factor that is greatly affecting Fetzer's pricing strategy.  California is producing too many grapes, which in turn is driving the price of wine down.  Consequently, the lower the price of Fetzer, the less promotional capital will be available to the company.
Fetzer's problems have also interrupted the brand's product positioning.  A reason behind the poor visibility of Fetzer is that wine is less profitable for the supplier, so it leaves less promotional dollars to utilize.  As a result of poor visibility, wine selection for American proves to be difficult and would rather choose an alternative, such as a beer, to avoid the hassle and complication.  Fetzer is loosing potential customers.
For every bar, pub, restaurant there needs to be the inclusion of the Fetzer brand in wine selection.  If the distribution strategy is shifted towards having more Fetzer wine available to the retail consumer, sales can grow at a higher rate.  As long as there is demand, Fetzer needs to be available.
Customer value expectations are critical to any type of business.  If Fetzer continues to neglect this problem, they will continue to be vulnerable every time there is a shift in customer value expectations.  Fetzer cannot always use pricing strategies to deal with value shifts, this would cause revenue to be too volatile, and hence vulnerability is turned into a much bigger problem.
In respect to resource allocation, the implication of not addressing the problem would soon leave Fetzer lethargic in a dynamic marketplace.  Fetzer would slowly lose to competing brands because of its inability to move and address consumer demand as fast as competition.
While trying to discover a product that had a current marketing problem, our group wanted to research and study a product and company that was headquartered locally, but distributed nationally.  We also wanted to be able to research a particular problem of the product that we would all be familiar with, as well as familiar to many of the students in our class.  After researching various products under our group's specifications, we chose Fetzer, Brown-Forman Corporation largest winemaker, for our research.  We also drew motivation in choosing this product by having a great contact available in Professor Bob Hausladen, an instructor at the University of Louisville.  Professor Hausladen was a former employee of Brown-Forman and he has the ability to provide us with great contacts to do our Fetzer research.
An additional motivator in choosing Fetzer and the wine industry is the many collegiate students during their undergraduate career undertake part-time jobs as servers, cocktail waiters, and bartenders.  Through these jobs many students become educated about wine and spirits and their placement in the social and restaurant scene.  Therefore, they will be to compare their experiences in selling wine to that of the problems that Fetzer is facing today.  With some of us currently employed at restaurants, bar, etc., we have excellent access to survey customers, employees, owners, and wine salesperson.
The economic environment heavily influences the wine industry.  Identifying dominant economic factors can lead to a wide range of insights about the industry, as well as specific firms' strategies. In respect to the wine industry, the economic environment today is distinguished by some important characteristics: such as supply and demand, state of the economy and private company strategy toward wine production.
A fundamental issue that affects the wine industry is the price of grapes. The price of grapes is affected by simple economics, supply and demand.  Demand has been fairly stable in most segments in the wine industry. However, far more volatile is supply.  Exchange rates have a direct effect on the supply and demand of grapes because if the U.S dollar depreciates against the foreign currency it leads to higher sales of wine to foreign countries.  Revenue from supplies would be affected, because of the devaluation of the dollar. Environmental aspects such as weather and pests, often effect supply in the wine industry. Given prior experience in Southern California in 1996 Temecula vineyards lost 40% of their crops due to infestation.  Michael Swanson, an economist highlighted an important point regarding the wine industry after the 2001 recession.  The state of the economy has a strong influence on the wine industry.  If the economy is strong and booming, consumers will buy more wine.  Whether the economy is in a state of a peak or trough has an impact on demand.  Swanson stated in an article in the San Francisco Chronicle "there will be money in consumers' pockets to support ongoing purchases of wine, but there is no conceivable scenario out there where you have enough of an increase in GDP and population to compensate for the massive increase in domestic wine production.
Another important economic factor in the wine industry that has led to a significant change is the efficiency of production through better technological development.  A study done by Robert C. Eyler from Sonoma State University Department of Economics states there are two effects of the technological advances. The first is those who choose to capitalize, need capital and as well as new techniques. Technology enhancements in the process of producing wine have been able to increase the output of wine, using less time and labor.  However, not every wine company has implemented technological advancements in their production.  The other effect comes from not relying on the advances and using the old fashion labor-intensive techniques as a promotional message to push and differentiate their wines. Whatever specific strategies might be for firms, the effects of greater efficiency have led to a fiercer competitive industry.  Companies that have been able to increase their production are currently facing a tough market because a surplus of wine.
Although import wine sales account for about 22 percent of U.S. wine sales, U.S. wine companies still represent more than 90 percent of the U.S. wine market.  According to Standard & Poor's estimates, the top five U.S. wine marketers in 2002 accounted for about 75 percent of wine category volume.  The top three brands from this list were E&J Gallo Winery, Constellation Brands, and the Wine Group Inc.  Most of their success can be attributed to their relationships and partnerships with numerous wine companies/producers.  These partnerships allow each of these companies to offer more brands, more variety, and in turn, satisfy more consumer needs.
According to Wine Business Monthly, The Industry's Leading Publication for Wineries and Growers, E&J Gallo is the largest U.S. wine company selling wine in more than 90 countries.  Their partnerships include Brian McGuigan Wines of Australia, the McWilliams family of Australia, White Haven winery of New Zealand, and Louis M. Martini Winery of Napa Valley, just to name a few.  Gallo purchased Louis M. Martini winery in late 2002 and it is central to Gallo's strategic vision.  E&J Gallo vice president Gerry Glasgow told Wine Business Monthly, "We [plan] to make Louis M. Martini stand as one of the great Napa producers."   They plan to accomplish this through the strength of their distribution system, along with a long-needed upgrade in winemaking and viticultural practices.  E&J Gallo is known for their art and science of grape growing and wine making.  They own four wineries strategically located in various parts of California and they have access to grapes from vineyards in all of the premier grape-growing areas of California.  Gallo has a state-of-the-art research center and is dedicated to producing award-winning wines.  E&J Gallo has the tools and ability to produce wines in every category, to suit every taste.  Ten of Gallo's top selling brands were developed during a five-year time span, they are dedicated to trying to "innovate, adapt, and reinvent" their business everyday in order to excel in such a highly competitive industry.
Next in line are the Constellations Brands, Constellation's U.S. wine division has six brand-owning companies that produce, market, and sell wine in their home countries and four international sales organizations that market brands from the total portfolio in key regions of the world.  Each division maintains separate in sales, distribution, and business strategies but operates under the Constellation Wines U.S. umbrella.  This structure allows Constellation to market three different routes simultaneously allowing individual attention to each brand and a remarkable competitive advantage.  "With over 200 beverage alcohol brands, Constellation has unequaled breadth, offering consumers their beverage of choice, no matter what the occasion."(WBM, 2004)  Constellation began its multi-category strategy in the 1990s in order to respond to consumer preferences and to reduce dependency on a single category or geography.  This strategy supports stable growth, cash flow and return on invested capital.  Through this strategic organization of the company and its products, Constellation is positioned in the market to satisfy numerous consumer preferences.  The Wine Group's Franzia boxed wine is the leading U.S. boxed wine.  Not wanting to be left behind, "new initiatives at Pacific Wine Partners (a division of Constellation) include a line of products in the emerging premium bag-in-the-box category."(WBM, 2004)
Lastly, I will discuss The Wine Group, the maker of Franzia boxed wine.  The Wine Group employs the smallest amount of people of any U.S. winery for the amount of cases sold.  The group owns Concannon Vineyard and the Glen Ellen, Italian Casarsa, MG Vallejo and Morassutti brands.  Its production facilities include five locations throughout California and another facility in New York.  In February of 2004 The Wine Group purchased Golden State Vintners, a key supplier to some of California's leading branded wineries and processor to many as well.  The Wine Group's vision is "Quality wines at affordable prices, never go out of fashion."  In comparison to E&J Gallo and Constellation Brands the Wine Group does not own as many wineries nor do they have as many partnerships, but this allows the company to stay small and focus more of their attention on value for their customers.  By purchasing Golden State Vintners, the Wine Group acquired its existing facilities, which will accommodate the Wine Group's need for processing capacity to meet their growing volume.
The wine industry can be broken down into three separate driving forces:  global competition, change in market structure, and evolving consumer preferences.  The competition has evolved globally.  Before France and Australia were the superpowers in the wine industry, but the U.S. ranks and competes right with them.  Also, competition stems from a lack of differentiation between competitors within the same region.
Competition is always going to drive the wine industry because there are hundred's of thousands of wineries all over the world.  The top wine companies in the world have made a major investment overseas to establish distribution networks.  This allows for these wine companies to maximized control all of their marketing and distributing strategies overseas.  Global competition allows for the price of wines to stay down.  There is a huge amount of pressure that is created from small to large established wineries.  Both of them are always trying to improve the efficiency of growing grapes, producing and marketing for short-term and long-term survival.  Each winery tries to differentiate their product: some survive, but most fail.  Evaluating Consumer Preferences
Consumer preference is another factor that drives the wine industry.  The industry consists of three different segments: those who look for value and quality, those with high income are most likely drink more expensive and imported wine and recent preference of wine among young adults.  Consumers are also requesting a low carbohydrate wine that many wineries are adhering to.  There is also recent product development as wineries try to produce organic grapes.  Consumers have a perception that organic grapes are healthier.  Wineries have to address the healthy lifestyle that Americans are currently expressing.
Change in market structure affects the wine industry, especially importing and exporting.  Exports are affected by exchange rates, wine availability, and pricing.  Trade barriers are another factor that hinders the growth of U.S. wine overseas.  Wine Institute is working to eliminate international trade to develop long-term relationships in export markets.  Recently, California overtook Italy as the third-largest supplier in the U.K. after Australia and France, with the greatest increase in market share.
A negative driving force is the current debate of the 21st Amendment, which is ended alcohol prohibition but also allowed for states to control alcohol sales.  The problem the wine industry in the United States is facing is that wine cannot be sold online or by mail.  A wine consumer cannot buy wine over the Internet and have shipped it to other states; it must stay within that state.  With e-commerce thriving and steadily replacing bricks-and-mortars, the wine industry is facing a heavy loss in sales and revenues.  Consumers must now go to stores that rarely carry their choice of wine, especially those from small wineries.
One vital success factor for the U.S. wine industry to succeed is its current performance in the global marketplace. US wine exports have been growing consistently from a base of $137 million in 1990 to $548 million in 2001 (Wine Institute 2002). In terms of international markets, wine is produced commercially in over 60 countries. While each wine-producing country's domestic market consumes much of the wine they produce, 23% (by volume) is exported to international markets.
Responsiveness to Consumer Preferences
Another important success factor in the wine industry is understanding consumer trends and preferences. The market is changing with new low-carb diets, aging consumers, and economic changes. Such factors as these play a very large part in the understanding of new consumer trends and preferences towards wine.
Dissemination of Product Information
The industry is also left with the challenge of educating the consumer. In a restaurant setting consumers often shy away from ordering wine because they may feel uneducated about the types of wine offered or uncertain about which wine would best compliment their entrée. Restaurants have attempted to address this problem by educating their servers and providing progressive wine lists, but if a person doesn't understand the difference between a blush wine and a full-bodied wine or if they feel it is a hassle to ask questions, the end result is the same, no wine has been sold.
The wine industry is a very attractive industry to enter, even though it has a high failure rate.  The reason behind the high failure rate is the never-ending competition.  Wine has all the factors of social components, like beer and distilled spirits.  The wine offers a healthy lifestyle that Americans are currently seeking, unlike beer and hard liquor.  Americans can enjoy value; while at the same time have alcohol in their hands to interact at social events.  Because of heavy competition the price of wines are low making it more attractive to consumers.  Through Michael Porter's Five Force Model, we will discuss the attractiveness of the wine industry.
The number of competitors within the wine industry is countless and growing larger with each day.  Since the list of competitors is so extensive we will provide the top ten most competitive brands.  These include E&J Gallo, Constellation Brands, The Wine Group, Beringer Blass Wine Estates, Bronco Wine Company, Robert Mondavi Winery, Trinchero Family Estates, Brown-Forman Wines, Kendall-Jackson, and Diageo Chateau & Estates.  Included with these competitors are beer and distilled spirits.
The level of competition in the wine industry has increased during the past decade.  According to a study done at San Francisco State University, the sum of the factors that have increased competition has made the wine industry difficult for new entrants.  Regarding the wine industry, the threat of new entrants is primarily influenced by factors such as economies of scale advantages, capital investments/requirements, and distribution channels.
Economies of scale factors have gained popularity as competition has increased in the last decade.  Economies of scale have allowed for vertical integration in the wine industry.  By making large companies even larger, vertical integration has had a major effect in decreasing entries into the wine industry.  Larger firms have realized that the wine market in the U.S is difficult to enter because of the cost advantage.
Capital investments/requirements for potential entrants come with two options.  Entrants can either bid on contracts for a supply of grapes, or a more costly alternative is to purchase vineyards for more control.  Bidding on contracts is more competitive thus more costly, as the number of competing wineries increases vineyards have more contracts to choose and satisfy.  New entrants must compete against larger and established wineries.  The second alternative, investing in a vineyard, has similar implications to bidding for contracts, potential new entrants must compete against competition that is larger and well established.
In regard to vertical integration, larger firms have a competitive advantage in breadth of their distribution.  That is, larger firms have more resources (sales force and networks) to push their brands.  However, depending on a company's brand image and positioning objectives, distribution advantages of larger firms are not always a major problem.  For example, a premium brand of wine positioned to be elite and superior in quality does not need to have a distribution channel that it as complicated as everyday/lower quality wines.  In such instance, the advantage of vertical integration in the distribution channel is not difficult to overcome.
The threat of substitutes in the alcoholic industry is substantial.  Wine must compete with beer, distilled spirits, and malt beverages (i.e.Smirnoff Ice).  Wine has become an attractive industry because it can satisfy the needs of consumers just as well as beer and distilled spirits with less content of alcohol and is considered by some a more healthier choice.  Because wine prices have been down it has allowed wine to be a value alternative among consumers.  Consumers can now get all the social components from beer and distilled spirits at a better value.  A bottle of quality whiskey ranges from $30 and up, while a good bottle of wine is in the $15-$22 price range.  A 12-pack of Bud Light (Anheuser-Busch holds 50% of the U.S. beer market) ranges from $8.99 to $10.99.  Beer is probably the most popular alcoholic beverage among American consumers, but it only has 30% of the U.S. alcohol market, which includes wine and spirits.  By those numbers, the wine industry becomes very attractive because there is an opportunity for growth.
According to Porter's Five-Forces Model, the bargaining power of customer depends on the multitude of styles, prices, etc. in the market for customers to choose among.  The wine industry provides strong bargaining power for customers because it provides so many varieties of wine, by numerous producer/sellers, and there are wines priced to fit any budget.  Although wine does have broad price ranges the most current issue is its value. According to Standard & Poor's Industry Surveys, consumers have been attracted to the price/value equation offered by Australian wines.  This is a result of an advantage foreign producers have because they benefit from a lower cost base.  However, this problem should soon diminish now that the grape prices have fallen and the outlook for a weaker U.S. dollar will begin to slow the growth of import
Bargaining power of suppliers refers to the low cost of offshore manufacturers and the high demand for goods.  According to Standard & Poor's Industry Surveys, import sales have been growing at an annual rate of about 5 percent since the early 1990s and rose nearly 10 percent in 2002.  As it was discussed in the previous section, lower cost base gives foreign produces an advantage over U.S. producers.  The advantage of the wine industry lies with the consumers today.  Competition has driven prices down and expectation of variety makes it more difficult for suppliers to specialize.
The wine industry is segmented by income, age, and quality of the wine. Consumers with higher income will usually have higher disposable income, so they tend to purchase higher quality wines. Young adults, usually new to the job market, have lower income resulting in less disposable income which puts more of their emphasis on the price of the wine they are drinking. Young adults are then more apt to sacrifice quality to save money. Another segment of the market is the aging baby boomer generation, ranging from 40-58 years old. Because a large percentage of wine drinkers are older, this generation has become a new focus for the wine industry.
There are many various targets and a broad range of consumers that are evenly distributed among various demographic segments.  But there is one increasing popular market that has become a recent trend.  Young, sophisticated drinkers are representing more and more of the market share every year.  There are very popular to market to because if brands attract these consumers early, they would likely keep them as future customers as well.  These young people associate wine with a healthy lifestyle and sociability.  Wine Market Report publisher Rich Cartiere said that 80% of 21-28-year-old young adults are associating wine with "fun times." Currently, in the United States, there is a healthy lifestyle trend that is impacting consumers' diets. Cartiere also stated that the public identifies wine with a "relaxed and healthy lifestyle." Another factor within this age group is the shift of price per bottle of wine. The mid-level price of $15-$22 wine is dead, young adults are consuming "super value" brands, for its cheap price and exceptional quality.
The major problem that Fetzer Vineyards is currently facing is a need to maximize international distribution and failure to effectively allocate their resources.  By not effectively allocating resources Fetzer is not promoting their product sufficiently causing a lack of awareness among possible consumers.
At Fetzer Vineyards they believe that the passion and creativity of the winemaker are important and their premium wines highlight their unique equities:  great vineyard land, expert barrel making, and quality wine making.  The family of fine wines includes Fetzer's Premium Varietal wines, which have made them known for "approachable quality," Barrel Select wines which prove that "better barrels make better wines," Reserve wines which showcase the "flavor of terroir," and from the second home of Fetzer Vineyards, Five Rivers Ranch, located in one of California's finest growing regions.  Fetzer's winemaking processes, which were mentioned above, categorize their wines; within each category, you will find a vast variety of merlot, chardonnay, syrah, and cabernet.
Fetzer currently doesn't have an established target market.  They do however have a new wine, Eagle Peak Merlot, and they target its wine advertisements to middle-class professionals, who drink wine socially with friends.  Beyond this new merlot, there is no evidence of Fetzer trying to market to a particular target market, this surely contributes to their inability to compete with the top wine brands in the U.S.
Fetzer's profits are steadily declining, there has been no recent advertising or promotion occurring, and they recently began a cost-sharing agreement with Bacardi to market their wine in the U.K.  From this it is appears that Fetzer is in the maturity stage of the product life cycle.  (Exhibit 1)  The new arrangement with Bacardi is a major investment decision concerning the future of the product and it shows that they are not ready to allow their product to be phased out.
Fetzer believes that their best opportunities to interact positively with their customers come at the point of purchase.  In order to do so their wine must require excellent packaging and engaging promotions.  Recently, Fetzer launched a newer upscale look for their wine labels.  Fetzer's wines now include a two-piece label, embossed to add texture, and an updated logo among other contemporary design elements.  In such a competitive market as wine, a few small changes in the label can make a big difference in brand image.  John Law, president of creative marketing for Fetzer Vineyards said, "The consumer's first impression is 'Wow, that's really beautiful.' We eat with our eyes. If you can get a customer's attention at that level, and then they say let's try that, you've provided an appropriate hook."
As we found through our extensive research, most wine drinkers either purchase their wine seeking: value, quality, or a combination of both.  As you will see in the perceptual map, Fetzer is about average in both categories, but its competitors, who hold a higher percentage of market share, have excelled in either value or quality.  It is not necessary to excel in both characteristics if one is strong enough to carry the other, however, Fetzer has work to do before it can compete with the top three wine companies that are illustrated.  (Exhibit 2)
In 2002, wine advertising in the United States increased to $145 million compared to the $135.2 million in 2000.  Wine advertising is growing at a steady pace and Brown-Forman Fetzer is also spending on their promotion efforts, they increased their advertising expenses by 8% to build brand awareness.  Brown- Forman wine and spirits segment advertising expense the past three years since 2001 has been:  (in millions) 2001 $213; 2002 $213; 2003 $230.  Because of long-term demographic trends suggest a growing base for Brown-Forman premium wine and spirits brands; they will continue to increase their advertising budget.  Fetzer uses point-of-purchase displays, (which they call "Winning at Point of Purchase" strategy), annual reports is available at their website with detail information, they advertise in three or four consumer books, campaigns that focus on television, print and radio.  Brown-Forman also uses direct mail but is skeptical because of a nine-year low in consumer confidence levels.  In Europe Fetzer has launched an advertising campaign opposing genetically engineered grapes in their wine production.  In the U.K. they launched a campaign stating that Fetzer is "authentic California wine."
Winning at the point of purchase for Brown-Forman indicates that they need to reach consumers purchasing wine and spirits wherever they are around the world.  Whether it is in bars, restaurants, package stores, grocery stores, or concerts, sports stadiums, or special events, their brands must be available and desirable by consumers.  The strategy of winning at the point of purchase is an extension from a "Building Strong Customer Franchises" strategy.  Brown-Forman believes that the best opportunity to interact with the customer is at the point of purchase.  The key to success to strengthen the brand's equity is packaging and engaging in promotions that work locally and nationally.  Brown-Forman knows that getting wines on a restaurant wine list is not enough.  Through their sales force they give samples and educate their waiters in restaurant for they could become knowledgeable and can recommend wines to their customers.
Tom Meyer, vice-president of marketing for Brown-Forman/Fetzer, said that they have shifted their advertising campaign away from consumer to the trade.  With this shift they believe that can focus more on the Fetzer brand.  A study revealed that Fetzer is not recalled or recognized by many wine consumers.  Based on previous campaigns, Fetzer has organized a campaign that its main focal point will be television, print, and radio to build brand awareness.  The print ads will be in the Spectator and Wine Enthusiast, with radio in selected markets.
Because of an extensive negative response for "genetic engineering" grapes in Europe, Fetzer will launch an advertising campaign stating that its wine is "GE free."  Fetzer will have Jeanne Merrill, of the Green peace genetic engineering campaign, said, "Fetzer has recognized that California vintners cannot afford to taint their wines with GE grapes."  Fetzer will have first mover advantage in this "GE free" market.  They believe a trend will follow them.
Jack Daniels a Brown-Forman product is the leading straight whisky in the U.S., because Brown-Forman has positioned the brand as being "authentic" from a consumer's perception.  Brown-Forman's Fetzer launched an advertising campaign in the UK with the slogan "authentic California wine."  Fetzer believes that can enjoy the same success as Jack Daniels.
Brown-Forman has an extensive annual report that they handout to their stockholders.  The report is also a downloadable PDF file from the Internet.  In their report, they have several sections that cover product matrix, letters to our stockholders, narrative section, financials, directors and officers, corporate information, and social responsibility.
Government Restrictions slowing down Direct Marketing
The 21st amendment has restricted the sales of wine through catalogs and online purchasing.  This amendment has limited the direct marketing for the wine industry, affecting Brown-Forman's Fetzer.
Distribution                                                                                                                                       Fetzer was the first product of Brown-Forman to implement the production planning and detailed scheduling functions in the company.  This function allows it to improve plant utilization, reduce variability in production levels, and decrease costs of raw materials.  Fetzer reduced inventory by 40 percent and service levels in the Fetzer wine division improved from 97 to 99 percent. (Moran)  Increasing profits would have to be achieved through cost-cutting measures, such as reducing procurement costs, cutting inventory, improving efficiency, and other internal controls.  The company's supply chain includes mills and cooperages that make barrels, distilleries, wineries, bottlers, warehouses, distributors and retailers before any product reaches a consumer. Fetzer products could be purchased primarily through wine dealers, mass merchandisers, and liquor stores.  (Exhibit 3)
The current merchandising situation for Fetzer has also become a greater challenge for the brand.  Fetzer has a great deal of competitors and limited shelf space to compete for, and lack of new distribution channels are making it more difficult for the brand to create a competitive advantage.
International distribution adds complexity, as do differing alcohol regulations in various states and Canadian provinces. In the U.S., 19 states have strict control over the distribution and sale of alcoholic beverages, as do most Canadian provinces.  Internationally, Fetzer continues to have a strong focus in the U.K.  The U.K. is Fetzer's second most important market.  Effective last year, Fetzer brand wines were traded directly to the U.K. via a cost-sharing agreement with Bacardi.  This arrangement provided more cost-efficient distribution and gave Fetzer more control over the marketing and pricing of the brand.
There are several factors that influence the price of Fetzer wines.  Key costs that factor into the pricing of Fetzer wines include processing equipment and packaging costs.  The largest and most important cost is the processing equipment costs.  The equipment used to process the wines and the barrels used for aging wine is the most important factor for the end quality of Fetzer wines.  Quality directly forms the basis of pricing of Fetzer wines.  In a highly competitive industry, quality cannot be taken lightly as it is used with price to compete on the basis of wine value.  A competitive advantage for Fetzer is that they have their own supply chain, by having their own vineyards, thus it has much control over input quality and production costs.  Also, Fetzer can achieve economies of scale through its integration of owning their vineyards and processing grapes.
Packaging costs are also important to the end prices of Fetzer wines.  However, the packaging of Fetzer wines largely depends on the quality of the wine itself, which is decided by the processing of the wine.  The relationship is rather simple, a higher quality wine can be sold for a higher price and to be consistent with the message sent through the pricing, the packaging too must convey elegance and quality.
The price of Fetzer wines has historically been relatively stable.  Due to the competitive nature of the wine industry Fetzer and other wines brands cannot changes prices too much and usually profit margins are sacrificed or affected when demand and supply are at a disequilibrium state.  Inputs, production costs, and quality of different Fetzer wines place the specifics products into their competitive stage.  This simply means premium quality Fetzer wines compete with premium quality wines produced by competitors.  On the other hand, lower quality Fetzer wines compete with competing lower quality wines.
Today, Fetzer wine prices have a wide range based on the type and quality.  While there is variability based on where the wine is purchased and specific retail and wholesale markups, these prices reflect the prices from purchase through Fetzer:
As mentioned earlier, the pricing of wines based on quality and types is extremely competitive.  Other than the wines for niche market prices ranges are very similar.  Fetzer's top competitors include White Haven winery, E&J Gallo, Constellation Brands, Wine Group.  The prices are for the wine makers are almost identical; however, sales promotions including volume discounts, and rebates, are heavily utilized.  Rebates and discounts is another area of competition that affects the end prices.  Since prices are relatively similar, sales promotion campaign that is used to entice consumers into buying the Fetzer wine as opposed to the other similarly priced competing brands.  The discount being employed is a 25% discount with a purchase of six wine bottles.
The wine industry competition is so intense, that Fetzer has been unable to break away out of their current market-based pricing.  While there are niche markets that present opportunities for prestige pricing, there is a current over supply of grapes and hence a decline in most wine prices.  Consumers are growing accustomed to lower-priced wines with good quality.  Given the environment of the wine market is continuing market-based pricing strategies.
Identifying and Discussing Alternatives to Problems
Maximize International Distribution: Overseas Investment/Distribution
There are a few possibilities that can improve Fetzer's distribution.  Fetzer has already experienced some of the benefits of a distribution change with their cost-sharing agreement in the United Kingdom with Bacardi.  Since this market is the fastest-growing source of earnings for Fetzer wines, the brand must find new ways to accommodate to this growing demand.  One way to satisfy these distribution needs would be to make a major long-term investment in the U.K.  Currently in the short-run, the cost sharing with Bacardi is cutting into profit margins.  Having Bacardi distribute Fetzer wine is also slowing profit potential, because Fetzer has less control over marketing strategies.  With the implementation of an overseas investment toward distribution in the U.K., Fetzer would have added channel power in channel distribution.
A downside to this alternative is a high-cost, high-risk investment in a foreign market.
Having presence in a foreign market comes with political and legal changes.  Political uncertainty plays an important role when deciding to enter a foreign market.  Volatility in the exchange rates also poses a threat to a possible major investment.  Finally, management would frequently be autonomous and unfamiliar with budgets and controls.
A major overseas investment in our second-largest market, the U.K., maybe a feasible alternative.  The U.K. provides Fetzer with a 37% market share.    Compared to other leading wine companies, Fetzer has not made a substantial investment in overseas distribution networks. Fetzer would look to acquire an existing facility/distribution center.  If Fetzer would acquire an international distribution center in the U.K., they would be able to increase their profit margin in the long run, have greater marketing control, and add channel power.  Also, they would learn more of the foreign market and their preference.  The project is a long-term investment; the company would not see immediate results because of heavy spending in the project.  We believe that in the long-term eliminating Bacardi as our distributor would increase our profit margin and growth potential.
Allocation of Resources:  Shift Promotional Dollar Toward Advertising/Product Awareness
The allocation of resource stems from a financial standpoint.  A shift in spending might be a necessary approach to create more brand awareness.  Sales promotional dollars are important in creating desire and action, but much of the current problem with Fetzer lies in the awareness stage of the AIDA model.  With sales promotion including such activities as wine clubs and wine tasting, this area of communication is directed more towards a consumer who has heard of, or is already aware of Fetzer wines.  With a shift in promotional dollars towards advertising we can communicate brand awareness to our consumer.
The main idea behind launching an advertising campaign is to increase brand awareness among a new target market (21-30-year-old yuppies).  Launching an advertising campaign can help Fetzer reach a mass target market with message control.  With the advertising campaign we can get a bigger bang, for our buck.  The advertising campaign will be aggressive.  We want to Maxim Magazine and Glamour running two one-page ads in centerfold.  Maxim and Glamour gives us the best opportunity to reach our new target market.  Maxim and Glamour demographics are relatively close.  Maxim's median reader age is 27 years old, though it mostly read by 18-34-year-old men median income is $64,000.  Most importantly it approximately reaches 12.8 million, which is roughly 4% of the U.S. population.  Glamour is an award-winning publication that has been around for 65 years.  Its demographics are: median household income $60,000, median age is 34, while it is mostly read by 18-49 year old women.  Glamour also reaches 12 million women.
Previously, Fetzer advertisements in magazines have been dull and plain.  They do not have presence in any current wine magazine.  We came across two ads, the first was a bottle of Fetzer standing by itself with Spanish writing, and the other with a middle-aged gentleman standing on a hill with a bottle of Fetzer wine on the right-hand side of the ad with writing of "respect for the land."
The new advertising campaign will include young 21-30-year-old models drinking Fetzer and having a good time.  The ad will involve several models (men and women) around each other enjoying the taste of Fetzer.  The models will physically fit, hinting to readers that wine is a healthier choice of consuming alcohol.  The models will also be well dressed, hinting that they are successful young educated adults.  The objective of the ad is for readers to perceive Fetzer wine as healthy, enjoyable, affluent, and most importantly a good time.
The more feasible alternative is the advertising campaign to acquire brand awareness to our new target market.  Ad Agency online gave us an estimate of what it would cost Fetzer per quarter.  The costs are as follows: $3-6 million for the first two quarters, thereafter it would be $2-3 per quarter.  To launch the advertising campaign would cost Fetzer approximately $18 million for one year.  Ad Agency online would give Fetzer a package that would include: account services, two produced print ads (Maxim and Glamour), unlimited revisions of the print ads, market analysis, ongoing media placement, and two 30 second television spots.
We believe that the advertising campaign can be successful, while increasing brand awareness, while recruiting future Fetzer wine consumers.  A key factor is if Fetzer has the resources/funds to go with this campaign.  Because of limited financial data, we had to backend through the process of seeing whether this advertising campaign can be achievable.  In 2003 Brown-Forman wine and spirits net sales were up 11%, and gross profits were up 6%.  According to Brown-Forman 2003 income statement net sales were $2.378 billion; gross profits were $1.182 billion.  The wine and spirits for Brown-Forman accounted for $1.7 billion of total net sales.  The 11% gives the wine and spirits division a $261.58 million increase for 2003.  Brown-Forman spend $230 million dollars in advertising in 2003 an 8% increase from 2002.  From the calculations mentioned it seems that $18 million campaign would be realistic.
Brown-Forman has seven different brands under them that they produce and market.
The question is for the parent company Brown-Forman, how much are they willing to invest in Fetzer.  Fetzer might be a cash cow and just generate revenue for Brown-Forman.  Another question is how interested is Brown-Forman in moving Fetzer, which ranks 18th out of the top 20 wine brands and placing them in the top three.
Measuring advertising effectiveness is impossible considering that each part of the marketing mix has a role in a company's performance.  But with the recommendations that we have made for Fetzer there should be a noticeable increase in sales.  The results of the changes will not, in any case, be instant, but with time change will be apparent.  One way to attempt to measure the new ad campaign's effectiveness could be to conduct a focus group before the advertising is put into effect and observe consumers perceptions and awareness about Fetzer wines.  Then a follow-up would be required, at least six months after the advertising is put into effect, to see how these ideas have changed among consumers.  This, of course, will not be a completely valid measure but it will allow Fetzer to obtain some sort of measure.
---
Are you busy and do not have time to handle your assignment? Are you scared that your paper will not make the grade? Do you have responsibilities that may hinder you from turning in your assignment on time? Are you tired and can barely handle your assignment? Are your grades inconsistent?
Whichever your reason is, it is valid! You can get professional academic help from our service at affordable rates. We have a team of professional academic writers who can handle all your assignments.
Plagiarism free papers
Timely delivery
Any deadline
Skilled, Experienced Native English Writers
Subject-relevant academic writer
Adherence to paper instructions
Ability to tackle bulk assignments
Reasonable prices
24/7 Customer Support
Get superb grades consistently
Online Academic Help With Different Subjects
Literature
Students barely have time to read. We got you! Have your literature essay or book review written without having the hassle of reading the book. You can get your literature paper custom-written for you by our literature specialists.
Finance
Do you struggle with finance? No need to torture yourself if finance is not your cup of tea. You can order your finance paper from our academic writing service and get 100% original work from competent finance experts.
Computer science
Computer science is a tough subject. Fortunately, our computer science experts are up to the match. No need to stress and have sleepless nights. Our academic writers will tackle all your computer science assignments and deliver them on time. Let us handle all your python, java, ruby, JavaScript, php , C+ assignments!
Psychology
While psychology may be an interesting subject, you may lack sufficient time to handle your assignments. Don't despair; by using our academic writing service, you can be assured of perfect grades. Moreover, your grades will be consistent.
Engineering
Engineering is quite a demanding subject. Students face a lot of pressure and barely have enough time to do what they love to do. Our academic writing service got you covered! Our engineering specialists follow the paper instructions and ensure timely delivery of the paper.
Nursing
In the nursing course, you may have difficulties with literature reviews, annotated bibliographies, critical essays, and other assignments. Our nursing assignment writers will offer you professional nursing paper help at low prices.
Sociology
Truth be told, sociology papers can be quite exhausting. Our academic writing service relieves you of fatigue, pressure, and stress. You can relax and have peace of mind as our academic writers handle your sociology assignment.
Business
We take pride in having some of the best business writers in the industry. Our business writers have a lot of experience in the field. They are reliable, and you can be assured of a high-grade paper. They are able to handle business papers of any subject, length, deadline, and difficulty!
Statistics
We boast of having some of the most experienced statistics experts in the industry. Our statistics experts have diverse skills, expertise, and knowledge to handle any kind of assignment. They have access to all kinds of software to get your assignment done.
Law
Writing a law essay may prove to be an insurmountable obstacle, especially when you need to know the peculiarities of the legislative framework. Take advantage of our top-notch law specialists and get superb grades and 100% satisfaction.
What discipline/subjects do you deal in?
We have highlighted some of the most popular subjects we handle above. Those are just a tip of the iceberg. We deal in all academic disciplines since our writers are as diverse. They have been drawn from across all disciplines, and orders are assigned to those writers believed to be the best in the field. In a nutshell, there is no task we cannot handle; all you need to do is place your order with us. As long as your instructions are clear, just trust we shall deliver irrespective of the discipline.
Are your writers competent enough to handle my paper?
Our essay writers are graduates with bachelor's, masters, Ph.D., and doctorate degrees in various subjects. The minimum requirement to be an essay writer with our essay writing service is to have a college degree. All our academic writers have a minimum of two years of academic writing. We have a stringent recruitment process to ensure that we get only the most competent essay writers in the industry. We also ensure that the writers are handsomely compensated for their value. The majority of our writers are native English speakers. As such, the fluency of language and grammar is impeccable.
What if I don't like the paper?
There is a very low likelihood that you won't like the paper.
Reasons being:
When assigning your order, we match the paper's discipline with the writer's field/specialization. Since all our writers are graduates, we match the paper's subject with the field the writer studied. For instance, if it's a nursing paper, only a nursing graduate and writer will handle it. Furthermore, all our writers have academic writing experience and top-notch research skills.
We have a quality assurance that reviews the paper before it gets to you. As such, we ensure that you get a paper that meets the required standard and will most definitely make the grade.
In the event that you don't like your paper:
The writer will revise the paper up to your pleasing. You have unlimited revisions. You simply need to highlight what specifically you don't like about the paper, and the writer will make the amendments. The paper will be revised until you are satisfied. Revisions are free of charge
We will have a different writer write the paper from scratch.
Last resort, if the above does not work, we will refund your money.
Will the professor find out I didn't write the paper myself?
Not at all. All papers are written from scratch. There is no way your tutor or instructor will realize that you did not write the paper yourself. In fact, we recommend using our assignment help services for consistent results.
What if the paper is plagiarized?
We check all papers for plagiarism before we submit them. We use powerful plagiarism checking software such as SafeAssign, LopesWrite, and Turnitin. We also upload the plagiarism report so that you can review it. We understand that plagiarism is academic suicide. We would not take the risk of submitting plagiarized work and jeopardize your academic journey. Furthermore, we do not sell or use prewritten papers, and each paper is written from scratch.
When will I get my paper?
You determine when you get the paper by setting the deadline when placing the order. All papers are delivered within the deadline. We are well aware that we operate in a time-sensitive industry. As such, we have laid out strategies to ensure that the client receives the paper on time and they never miss the deadline. We understand that papers that are submitted late have some points deducted. We do not want you to miss any points due to late submission. We work on beating deadlines by huge margins in order to ensure that you have ample time to review the paper before you submit it.
Will anyone find out that I used your services?
We have a privacy and confidentiality policy that guides our work. We NEVER share any customer information with third parties. Noone will ever know that you used our assignment help services. It's only between you and us. We are bound by our policies to protect the customer's identity and information. All your information, such as your names, phone number, email, order information, and so on, are protected. We have robust security systems that ensure that your data is protected. Hacking our systems is close to impossible, and it has never happened.
How our Assignment  Help Service Works
You fill all the paper instructions in the order form. Make sure you include all the helpful materials so that our academic writers can deliver the perfect paper. It will also help to eliminate unnecessary revisions.
2.      Pay for the order
Proceed to pay for the paper so that it can be assigned to one of our expert academic writers. The paper subject is matched with the writer's area of specialization.
3.      Track the progress
You communicate with the writer and know about the progress of the paper. The client can ask the writer for drafts of the paper. The client can upload extra material and include additional instructions from the lecturer. Receive a paper.
4.      Download the paper
The paper is sent to your email and uploaded to your personal account. You also get a plagiarism report attached to your paper.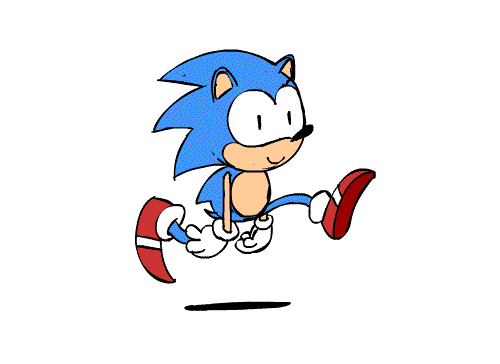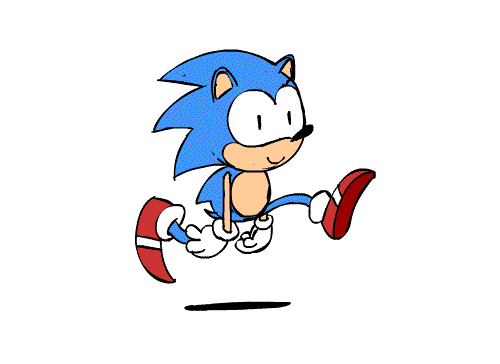 PLACE THIS ORDER OR A SIMILAR ORDER WITH US TODAY AND GET A PERFECT SCORE!!!
---