Establishing a Community Policing Program in an American Municipality Today
From a law enforcement and community relations perspective, it would just seem to make good sense to place as many police officers "on the beat" in any given community and this, in fact, has proven to be the case in cities across the country. Police officers on bicycles, all-terrain vehicles and horseback are becoming an increasingly common sight in the nation's park, beaches and public areas as well as homeland security has assumed an increasingly important role in law enforcement in post-September 11, 2001 America. Unfortunately, in some cases, community policing initiatives have met with a wide range of obstacles and constraints to their implementation from both external and internal sources. To this end, this paper provides an overview of community policing programs in American municipalities in general, with an emphasis on the best approach to implementation of such programs in particular, for communities that currently do not have such programs in place. Relevant recommendations in this regard will be followed by a detailed rationale for the selection of these as being the superior approach; a summary of the research will be provided in the conclusion.
Don't use plagiarized sources. Get Your Custom Essay on
Establishing a Community Policing Program
Just from $9/Page
Review of the Literature
Background and Overview
Based on media accounts, it would seem that the law enforcement community across the country has recognized the need for a more effective approach to policing a wide range of urban spaces, and community policing initiatives have been identified as such an approach. According to one set of observers, "A revolution is taking place in policing that has important implications for planners. This revolution is called community policing, and it brings police work into a domain traditionally inhabited by community planners. Police departments across the United States are creating community policing units and charging them with improving the quality of life in low — and moderate-income neighborhoods" (Rohe, Adams & Arcury, 2001, p. 78). In fact, by the year 2000, over 90% of American police departments had received some type of federal resources to implement community policing programs. There remains much to be discovered though about the types and kinds of policing being practiced in the urban United States today, though (Manning, 1992). For example, a wide range of collective policing techniques can be found in American cities today, ranging from informal neighborhood watches and street patrols to official, state-sponsored programs that are intended to improve relations and unite citizens and the police (Rohe et al., 2001).
At its most basic level, this would appear to represent a sound way of approaching any law enforcement initiative. For example, in his essay, "Bowling Alone, Policing Together," Klineberg suggests that, "Collective policing programs appeal to Americans because they are perfect mechanisms for reconciling the apparently contradictory desires for private security and collective belonging that lie at the heart of American political culture" (p. 78). Unfortunately, in many such cases, these initiatives were either intentionally designed to – or were at least perceived to be – exclude the very members of the community being protected by turning the program into a fearsome Big Brother" version of an otherwise-benign law enforcement technique: "Once thought to stifle collective action, concern with crime is proving to be a principle of social integration and civic renewal — albeit one that, as the current frenzy of arrests and incarceration suggests, achieves community by monitoring and excluding those deemed unfit to belong" (Klineberg, 2001, p. 75). In his book, Disorder and Decline, Skogan (1990) suggests that many urban areas in the United States are already characterized by high levels of disorder. This level of social disorder, according to Skogan, "is a matter of behavior that can be influenced," while physical disorder "involves visual signs of negligence and unchecked decay" (Skogan, 1990, p. 4); however, Van Brunschot (2003) emphasizes that "social and physical disorder does not exclusively consist of behaviors or signs considered criminal. Community policing addresses the broader problem of 'disorder' by expanding the policing mandate to include non-criminal behaviors and by involving the community in the resolution of disorder" (p. 216). Likwise, Skogan points out that when community policing programs are successful, "they open informal channels for the flow of information and demands for action from the people to police, and they facilitate police action on that basis" (p. 15).
Community Policing Programs – What Are They?
There is no universally accepted definition of a community policing program (Rohe et al., 2001); however, Skogan and Hartnett (1997) suggest that community policing.".. involves reforming decision-making processes and creating new cultures within police departments: it is not a packet of specific tactical plans….It assumes a commitment to broadly focused, problem-oriented policing and requires that police be responsive to citizens' demands when they decide what local problems are and set their priorities" (p. 5). Community policing, also known as community-oriented policing, community-based policing, or problem oriented policing, is being promoted by academic observers of police science as being "modern," "progressive," or "contemporary" policing (Leighton, 1991; Trojanowicz & Bucqueroux, 1990; Sparrow, Moore, & Kennedy, 1990). Although a number of these academic observers have also actively influenced the direction of community policing, Leighton reports that "It has been the prevailing wind of change among North American police leaders for the past few decades and a key ingredient of the public and professional discourse on policing reform" (p. 486). Today, more than a decade after the concept was first introduced, community policing remains the most important innovation in American policing today (Forman, 2004).
Termed "the most significant era in police organizational change since the introduction of the telephone, automobile, and two way radio" by Maguire & Wells (2002), Forman reports that today, community policing has been supported by the past three U.S. presidents, Congress, every major police organization, and a majority of the American public; in addition, a broad cross-section of the legal academy also endorses community policing. "Those who seek new ways for inner-city communities to mobilize against disorder and crime support it, as do others whose principal concern is reducing police abuse of minorities (Forman, 2004, p. 3).
According to Rohe et al., community policing programs are being embraced by police departments across the country, and this has important implications for planners. "Community police officers are being asked to engage in broad-based community problem solving and are adopting many of the goals and methods of community development planning" (p. 78). Davis and Gianakise (1998) point out that the community policing officer is responsible for negotiating and designing appropriate policing techniques for particular areas, and these policing strategies are directed to proactive prevention rather than reactive detection.
In a recent survey of the heads of law enforcement agencies across the country, a full 46% reported that they had implemented a community policing program (Wycoff, 1994). The police officers involved in these programs are being asked to become community problem solvers whose activities included:
identifying the full range of problems experienced by community residents;
working with community residents to develop strategies for addressing those problems; and bringing in the appropriate public and nonprofit agencies to implement those strategies (Adams et al., 2001).
The goals and methods of community policing are comparable to those of community development planning; for example, both activities are designed to foster stable, healthy neighborhoods, and both attempt to involve community residents in these improvement efforts (Adams et al., 2001). As a result, urban planners and community police officers are increasingly being required to work together in order to maximize their impacts and to take advantage of the perspectives and skills that each profession brings to the task of improving living conditions in a community's neighborhoods (Adams et al., 2001).
At the program level, there is no single model for how community policing programs are run. A police department that adopts community policing typically designs a program that suits its unique local circumstances; however, the majority of police departments start the process by creating separate community policing units that target one or more high-crime housing developments or neighborhoods. In many cases, these are the very same communities that housing and community development planners have already targeted for revitalization. The number of areas targeted in any community will depend on a number of factors, such as the degree of local commitment to community policing and the financial support available to the program (Rohe et al., 1996).
Specially trained community police officers are assigned to these units and are expected to get to know the community and its problems, to help develop strategies for addressing those problems, and, with the assistance of both community residents and other government agencies, to implement those solutions (Rohe et al., 1996). Community police officers are typically "off radio," which means they are not expected to respond to routine calls for service. This approach allows these officers with the time they require in order to become intimately familiar with the community and to become engaged in problem-solving activities; in fact, in a number of cases, these community police officers work out of police sub-stations that are located within the areas to which they are assigned. According to Rohe and his colleagues, though, "Over time, however, there has been a tendency for departments to expand their programs to involve a larger number of officers and to cover wider geographic areas. Besides these special units, a number of police departments also expect all of their officers to embrace the principles of community policing and to undertake at least some community problem-solving activities" (Rohe et al., 1996, p. 78).
Constraints to Implementation study by Sadd and Grinc in 1994 concluded that, of all the implementation problems these programs faced, "the most perplexing… was the inability of the police departments to organize and maintain active community involvement in their projects" (p. 442). Hartnett and Skogan suggest that because every community is unique, the implementation problems will likewise be local in nature but there have been some consistent problems reported with implementation across the country that can serve as a guide for future such efforts. According to Trojanowicz and Bucqueroux (1990), community policing initiatives cannot be successful without a concomitant sea change in the way front-line police officers view the profession itself. In this regard, Kenney and McNamara report that a review of the community-policing initiatives to date suggests that two major dimensions of organizational change are involved in the analysis. "These two dimensions represent different domains of change," they say, "namely, externally focused innovations and those which are internally focused" (p. 266). These authors note that the externally focused innovations include efforts targeted at reorienting police operations and crime-prevention activities to improve an organization's influence and improve its relationship within the external environment. These externally focused innovations are also fundamentally different from most such public sphere efforts involving law enforcement because of the nature of the community policing program and its requirement that police officers become more familiar with their assigned communities and make themselves more accessible to the citizenry. For example, Meares (1998) emphasizes that, "The mutual distrust between African-Americans and law enforcement officers makes it less likely that African-Americans will report crimes to the police, assist the police in criminal investigations, and participate in community policing programs that lead to greater social control of neighborhoods" (p. 192). Ironically, it is this very distrust that community policing initiatives are largely designed to address. For example, according to Kenney and McNamara, "Different from the bureaucratic model that emphasizes the separation of police agencies from their external environment, community-policing innovations highlight the interactive role of the police in a complex and changing world" (p. 266).
Some typical examples of externally focused community-policing programs involving the reorientation of operations and prevention include foot patrol programs aimed at direct involvement with the community, special task-force units to address unique local problems, storefront police stations, community crime-prevention newsletters, the assignment of specially trained community-policing officers to schools and neighborhoods, and the deployment of police resources to promote crime prevention among specially targeted subpopulations, such as at-risk youth (Kenney & McNamara, 1999).
By contrast, internally focused innovations primarily involve changes in police management. Central to this argument is that the bureaucratic style neglects the development of employee motivation and suppresses human potential in organizations. In its place, community policing emphasizes cross-level communication and the empowerment of employees in an effort to deliver more valuable public services (Kenney & McNamara, 1999). Some recent studies have confirmed instances of internally focused organizational change. For example, Wycoff and Skogan (1994) undertook a three-year study of community-policing programs in Madison, Wisconsin; this study determined that a participative and decentralized management style increases job satisfaction among community-policing officers. In addition, community-policing administrative innovations that have been directed at changing a police department's paramilitary organizational structure have been demonstrated by recent innovations such as the creation of a master police officer rank, the institutionalization of management styles, and the increased hiring of civilian employees (Kenney & McNamara, 1999).
While these initiatives have been underway, one issue that emerged in this regard is whether these attitudinal and behavioral changes at the police officer level have been supported by requisite structural changes in the police organization as well. According to Davis and Gianakis:
Conventional wisdom in organization theory holds that an organization's structure should be designed to optimize the functioning of its operational technology; it is possible that the '911' emergency response function, though, will continue to drive the structure of the police organization, and the community policing model will be forced to find its place within the hierarchical military model that has traditionally housed this reactive function. The maintenance of a dual proactive/reactive patrol capacity would certainly strain the resources of most agencies" (Davis & Gianakis, p. 485).
In order to successfully implement their community policing programs, then, most researchers maintain that police organizations must adopt some type of "organic" organizational structure and includes a participatory management style, new reward structures, new training programs and selection criteria, and new control systems (Davis & Gianakis, 1998). Skolnick and Fyfe (1995) also identified a decentralized command structure as an essential element of community policing. Similarly, Trojanowicz and Bucqueroux (1990) suggest that community policing involves the formal enrichment or enlargement of the basic job of patrol officer, and increasing the autonomy of the patrol officer also requires the enlargement of citizen participation as oversight to prevent potential abuses. As a result, the community policing model makes a host of demands on the hierarchical, military model, which has been largely closed to public participation. This may be the reason that in 1994, Moore could report that "in practice, no department has yet fully implemented community policing as an overall philosophy" (emphasis added) (p. 290).
In reality, though, in some cases, there is not much time available for implementation. For example, according to Kennedy, Moore, and Sparrow (1990), the LAPD's community policing program was "born of fire"; the "fire" in question being the one that devastated Los Angeles in the violent and enormously destructive Watts riot of 1965. The chief of police at the time, William Parker, was one of the ardent proponents of the California cadre of police reformers, was "first astonished that anything could go so badly wrong and then impotent to do anything about it" (p. 61). As a result of the riots, 31 civilians were left dead, a majority of Watts had been destroyed, and civil order was only restored with the assistance of 14,000 National Guardsmen. In response to these civil outbreaks, the LAPD's subsequent review of its failures identified its lack of ties with the communities it policed as being one of the most glaring issues confronting the department (Kennedy et al., 1990). By contrast, other cities have enjoyed the luxury of implementing their programs in a more informed and incremental manner.
According to Klineberg, Chicago became the home of CAPS (Chicago Alternative Policing Strategy), the most elaborate and extensive community policing program in the United States, and its system has become an international model for city governments interested in reform. "Under the leadership of Mayor Richard M. Daley, Chicago has made community policing the centerpiece of its effort to bolster neighborhood social ties, streamline city service delivery systems, and coordinate government agencies. Community police officers have become the most visible and accessible faces of the state" (p. 76). The Chicago Police Department's community policing program's motto is, "Together we can"; this phrase has become the mission statement for a city again on the make, a place where, if the may or had his druthers, everyone would be on the beat (Klineberg, 20010).
In their book, On the Beat: Police and Community Problem Solving, Comey, Dubois, Hartnett, Kaiser, Lovig, and Skogan report that in 1993, Chicago's community policing program was introduced in five prototype areas; however, it quickly became apparent that residents as well as the police did not understood what was expected of them. "Beat community meetings were often gripe sessions that left both police and residents frustrated. Residents most often complained about unresponsive 911 dispatchers or slow response times, and the lack of visible police patrols" (p. 99). When these topics were not the focus of discussion, community members simply rose, one after another, to describe individual concerns — a circumstance that came to be known as a '911 meeting'" (Comey et al., p. 99).
The residents' consensus concerning the nature of the community's problems were much the same as the police department's view; however, the recommended solutions to these common problems were dramatically different according to who was doing the talking. For example, the community's citizens' proposed solution was that police should "do something" about whatever problem was identified; in this regard, one veteran police officer complained: "They [the community residents] think we can arrest them out of every problem.' Residents had no sense of crime patterns or of the concept of chronic problems" (Comey et al., p. 99). Furthermore, local citizens were virtually unaware they were supposed to be part of any community solutions as well as being responsible for identifying problems from the outset. In addition, community meetings held in a number of districts were almost all completely police-led and did not have any semblance of civilian leadership.
Finally, to exacerbate matters even further, few such meetings featured the circulation of a sign-up sheet or a call for volunteers to step forward to take responsibility for acting on something that had been identified as a community issue (Comey et al., 1999). Not surprisingly, there fundamental problems had to be addressed through education before any substantive progress could be made. "Confusion about their new roles and responsibilities pointed to a need for training neighborhood residents," the authors note. "Because of the depth and breadth of the city's program, a great deal of instruction would be required" (Comey et al., p. 100). As difficult as it was to develop new training materials and deliver them to 7,500 police officers, the task of developing and delivering training to diverse groups of community residents in varied languages and hundreds of different settings was even more daunting (Comey et al., 1999). In still other cases, the most important accomplishment of community policing initiatives has simply been to increase the number of law enforcement representatives available for police work. For example, in their book, Community Policing, Chicago Style, Hartnett and Skogan (1997) report that "finding ways of hiring more officers to staff the city's community-policing program was one of the mayor's most important contributions to the effort" (p. 28).
Current and Future Trends
During the 1970s, particularly in the United States, the term "community policing" in essence described various short-term initiatives that were intended to repair police-minority relations; unfortunately, these early efforts were largely cosmetic exercises that simply disguised departmental reluctance to make fundamental changes when entrenched patrol and investigation methods failed. The concept has also embraced problem-definition with sections of the community, attempted to reduce the fear of crime, and extended foot patrols in a number of communities (Fielding, 1995). In this regard, the term "community policing" conjures up images of "police-community relations in stable, consensus-based and homogenous neighborhoods where crime is a mere irritant and disorder largely consists in minor vandalism. Social control here is public-police agreement and tacit consent. This idealized view is one in which police define, and strive to enact, a posited 'common good'" (Fielding, p. 25). According to Forman (2004), "It is possible to build on existing community policing models to develop an approach that would, for the first time in modern policing, fundamentally alter the relationship between police and the young in the inner city" (p. 3). One reason to be optimistic about the prospect of reform now is that crime has declined significantly in the past decade, and drops in youth crime have led the way; for instance, the juvenile arrest rate for serious violent crimes fell forty-four percent between 1994 and 2001, putting it at its lowest level since 1983.
It is possible that just as rising crime rates helped create an image of the young as threats, declining crime might create an opportunity to change that image, thereby allowing us to see the young as the potential assets that they are" (Forman, p. 4).
Finally, Bass (2001) argues that community policing initiatives are just the first step in creating American communities that are more secure and "user friendly." "Community-policing rhetoric often waxes poetic about interagency collaboration and community partnership," she advises, "however, few programs fully embrace these ends. In many cities, community-policing programs are defined, organized, and implemented by the police themselves" (p. 156). A superior approach from this author's perspective would be to view community policing as a precursor to community-oriented government more generally:
Community-oriented governments in which governing structures support community participation and relevant city agencies receive adequate resources to work collaboratively with the police toward the larger goal of community restoration would likely result in a model of policing that differs substantially from most current programs that often ask police officers to act as community mobilizers, organizers, advocates, and enforcers. Under a community-oriented government scheme, a city experiencing problems with gang membership might pursue gang outreach, youth development programs, job training, educational support, diversion to counseling or treatment, and law enforcement as a complete policy response. (Bass, p. 156).
In his essay, "Neighborhood Watch," Kolpacki (1994), reports that community is public law enforcement's version of some of the same initiatives taking place in the private security industry today. For example, "Like private security, community policing is proactive crime prevention that is accountable to the customer. The similar goal creates the opportunity for a cooperative program between the private and public sectors that would benefit both sectors as well as the community" (p. 47). "Police forces, which are over-burdened and understaffed, would be able to share some of their responsibilities with security officers, and the police department's resources would help the security professional better protect his or her client, as well as open up a new market" (Kolpacki, p. 48).
Recommendations and Supporting Rationale
While every community is unique and there will be certain distinct requirements to be taken into consideration, there are a sufficient number of commonalities that exist within any law enforcement setting to allow for the development of timely and relevant recommendations concerning the implementation of a community policing initiative. In this regard, the creation and implementation of any community policing initiative should follow these initial four steps: 1) obtain the support of the police chief, 2) appoint a security liaison officer, 3) conduct a needs survey of the security operators in the area, 4) provide for adequate officer training (Kolpacki, 1994); these steps are discussed further below.
Chiefs' support. The chiefs' support will help to provide the initiative with credibility by demonstrating the department's commitment. For example, Leo F. Callahan, past president of the International Association of Chiefs of Police (IACP), reported that progress has been made in closing the communication gap between law enforcement and private security: "Inroads are being made to break down the obstacles that stand in the way of cooperative efforts," he says (Kolpacki, 1994, p. 48). The IACP has been a long-time advocate of public and private liaisons; in fact, as early as 1983, this group passed a resolution supporting cooperative programs between the private security industry and law enforcement. As a result of that resolution, the Private Security Liaison Committee (PSLC) of IACP was created in 1985; today, the membership of the committee is comprised of an equitable mix of law enforcement executives and private security professionals who have developed cooperative programs in the fields of product tampering, drugs in the workplace, and telecommunications fraud (Kolpacki, 1994). In addition, in August 1990, under the guidance of the Private Security Liaison Committee, the National Center for State and Local Law Enforcement Training at the Federal Law Enforcement Training Center in Glynco, Georgia, created a three-day training course entitled, "Operation Partnership"; the course was designed to provide police and security executives with timely assistance in developing a specific cooperative program action plan (Kolpacki, 1994).
The liaison officer. The establishment of a security liaison officer provides the private sector with a regular contact person within the police department. According to Sergeant Steve Zultowski, security liaison officer for the Southfield police department in Michigan, "When I receive an inquiry from a member of PRIDE [Pooling Resources In Defense of our Environment] about a particular case or problem they're experiencing, I research the problem for them. Since I know the operations of the police department, the PRIDE member doesn't get the runaround and his problem is not swept under the rug" (Kolpacki, 1994, p. 48). In 1976, an in-depth research study entitled, "Private Security: Report of the Task Force on Private Security," was conducted by the National Advisory Committee on Criminal Justice Standards and Goals; the report determined that some of the qualifications of a good security liaison officer included the need to understand the private security industry: "He or she should have a working knowledge of all applicable laws and registration requirements and be familiar with private security providers, including contract guard companies, armored car companies, and alarm companies. The officer should also understand the operations of proprietary security organizations" (Kolpacki, 1994, p. 48).
The survey. The third step in creating and implementing a community policing initiative is to conduct a survey of security operations; this survey will serve to identify the nature and extent of private security operations in the area; to this end, the survey helps to assess interest in such cooperative programs and identify current areas of need. Following the completion of the survey, the author recommends that a meeting should be scheduled to discuss the results and establish long- and short-term goals (Kolpacki, 1994).
Officer training. The author here suggests that simply forming a program is not enough to ensure its success; cooperative relationships between private security professionals and police officers must also be facilitated. The best approach to accomplishing this component of the initiative is through officer training. "The lack of respect some police officers have for private security personnel inhibits cooperation," Kolpacki advises. "Police officers may look at security officers as low quality, unprofessional workers who tend to overreact during a crisis. These stereotypes must be overcome before both sides can build the trust and communication that will provide the foundation for the program's success" (Kolpacki, 1994, p. 48). In order to mitigate these misperceptions, a series of face-to-face training sessions should be conducted; in this regard, the training should emphasize the diverse nature of private security. Although all private security forces are concerned with the prevention of crime and protection of assets, security officers in different industries have unique responsibilities, and police officers must be made to understand this. Training courses should address the responsibilities and respective role of private security, its resources, and how public law enforcement can develop relationships with security personnel and make use of their expertise. The officer training should also provide information concerning the types of problems typically confronted by private security, including white-collar crime and computer fraud. The training course could also address security technology and equipment; however, the most important point of the training has been shown to been the need to introduce the certified protection officer to the private security officers who work in his or her district (Kolpacki, 1994).
Current Community Policing Programs. The supporting rationale for ensuring active involvement of local community representatives has been demonstrated in a number of real-world settings. A wide range of cooperative programs already in place across the country and many of these have been found to be effective; the following programs have been shown to be of use to the communities they serve:
Dearborn Security Network, Dearborn Police Department, Dearborn, Michigan. The Dearborn Security Network was established in 1988 and includes the Dearborn police and more than 100 security representatives from corporations in the local community. The coalition meets every month to discuss combined approaches to current issues facing private security and law enforcement. Ford Motor Company provided the network with the resources required to purchase a computer, and now an intranet is also available to network members so they can share information. The information on the intranet is updated on a daily basis with crime and suspect information and other news of interest to security personnel. According to Corporal Douglas Laurain, director of the Dearborn Security Network, this cooperation was highly effective during the Gulf War. "Dearborn has the largest Arab population outside of the Middle East, and during the Gulf War our city averaged ten to fifteen bomb threats per day. The Dearborn Police Department conducted training for Dearborn Security Network members for bomb threats, and as a team we handled the crisis" (Kolpacki, 1994, p. 48).
PRIDE, Southfield Police Department, Southfield, Michigan. The PRIDE initiatve was created early on (in 1981) and today, the group includes more than 130 members from the private security sector who share their expertise and knowledge with police, exchanging information on crime patterns, suspects, and crime rings; PRIDE members also enjoy more streamlined access to police department information. This coalition meets every two weeks to discuss topics such as police information systems, business security, new legislation, and premises liability lawsuits. As a result of this community policing initiative, security personnel from a nearby university and the local police were able to control protesters during a presidential visit.
Downtown Detroit Security Executive Council (DDSEC), Detroit Police Department (DPD). This organization was formed in 1984 and is comprised of fifty-five security executives from major corporations and local, state, and federal law enforcement officials. The council's goals are to identify security problems, develop crime prevention programs, and maintain open communication between private security and law enforcement.
Annual Update Seminar on Security and Crime Prevention, Detroit Chapter of American Society for Industrial Security, (ASIS) and the DPD. The DPD and the Detroit chapter of ASIS hold an annual seminar to enhance the relationship between the public and private protection sectors. The annual seminar addresses current issues that are of interest to both sectors and houses a display of approximately fifty security products. The meeting gives professionals from both sectors the chance to meet each other and build better relationships.
Baltimore County Police Department and Private Security Association. This group, formed in August 1987, has benefited the police department and the private security sector in a number of ways. It disseminates information at monthly meetings and via a fax network, enhancing communication between the two organizations. Its activities have also strengthened the relationship between businesses and the police. The association provides training on drugs in the workplace, shoplifting, robbery, cons, bad checks, credit card fraud, counterfeiting, and alarms.
Area Police/Private Security Liaison (APPL), New York City Police Department (NYPD). The APPL was developed in 1986. Its four separate chapters include representatives from more than 350 security organizations. The APPL conducts monthly meetings to help improve public and private cooperation in protecting people and assets, and it provides training on bomb threats, drugs in the workplace, and fraud as well as information on crime patterns, criminal suspects, and stolen property (Kolpacki, 1994).
Recognizing that there is a fundamental requirement for community policing initiatives to foster cooperation between the public and private sectors, then, is just the first step toward successful implementation of any such enterprise, particularly in the post-September 11 environment that exists today. In this regard, Kolpacki recommends that community policing programs should be expanded to include the resources of private security. "Once this is done," he says, "responsibilities such as alarm response, workplace drugs, theft prevention, and disaster preparedness can be put into the hands of private security professionals for more effective handling" (Kolpacki, 1994, p. 48). Unfortunately, even the most vigilant community policing effort will be unable to address these new threats to homeland security in isolation from other efforts, although alert community partners can frequently spot suspicious activity and expose possible criminals and terrorists. "Clearly, prevention has to be the first and most important strategy for dealing with the new threats" (Stephens, 2003, p. 41).
Conclusion
The research showed that community policing initiatives have become increasingly popular in recent years and are now in place in the vast majority of American cities. The impact of these programs has been difficult to assess, but the fact remains that in 1980, the United States clearly led the Western world in overall crime and ranked particularly high in property crime. Since the implementation of community policing programs across the country, though, statistics have shown a marked decline in U.S. property crime. In fact, by 2000, overall crime rates for the U.S. had dropped below those of England and Wales, Denmark, and Finland, while U.S. property-crime rates also continued to decline (Stephens, 2003). The research also showed, though, that despite their many success, community policing programs have experienced a wide range of internal and external obstacles and constraints to their implementation that continue to plague many such efforts today. Some of the features that were shown to be common to successful programs included those with close coordination between the private and public sectors in developing effective localized approaches and the need for support from the top leadership of the communities involved, particularly the police chiefs. Finally, in the post-September 11, 2001 setting, community policing initiatives represent one of the most promising avenues to help maintain the security of urban spaces from a homeland security perspective.
References
Bass, S. (2001). Policing space, policing race: Social control imperatives and police discretionary decisions. Social Justice, 28(1), 156.
Comey, J.T., Hartnett, S.M., Kaiser, M., Lovig, J.H., & Skogan, W.G. (1999). On the beat: Police and community problem solving. Boulder, CO: Westview Press.
Davis, G.J., III, & Gianakis, G.A. (1998). Reinventing or repackaging public services? The case of community-oriented policing. Public Administration Review, 58(6), 485.
Fielding, N. (1995). Community policing. Oxford: Clarendon Press.
Forman, J., Jr. (2004). Community policing and youth as assets. Journal of Criminal Law and Criminology, 95(1), 1.
Hartnett, S.M., & Skogan, W.G. (1997). Community policing, Chicago style. New York: Oxford University Press.
Kennedy, D.M., Moore, M.M., & Sparrow, M.K. (1990). Beyond 911: A new era for policing. New York: Basic Books.
Klinenberg, E. (2001). Bowling alone, policing together. Social Justice, 28(3), 75.
Kolpacki, T.A. (1994, November). Neighborhood watch. Security Management, 38(11), 4.
Leighton, B.N. (1991). Visions of community policing: Rhetoric and reality in Canada. Canadian Journal of Criminology, 33(4), 486.
Maguire, E.R., & Wells, W. (2002). Community policing as communication reform. In Forman, p. 3.
Manning, P.K. (1992). Organizational communication. New York: Aldine de Gruyter.
Meares, T.L. (1998). Social organisation and drug law enforcement. American Criminal Law Review, 35(2), 191-227.
Rohe, W.M., Adams, R.E., & Arcury, T.A. (2001). Community policing and planning. Journal of the American Planning Association, 67(1), 78.
Sadd, S., & Grinc, R. (1994). Innovative neighborhood oriented policing: An evaluation of community policing programs in eight cities. In Hartnett & Skogan, p. 111.
Skolnick, J.H., & Fyfe, J.J. (1995). Community policing would prevent police brutality. In Davis & Gianakis, p. 485.
Stephens, G. (2003, May-June). Global trends in crime: Crime varies greatly around the world, statistics show, but new tactics have proved effective in the United States. To keep crime in check in the twenty-first century, we'll all need to get smarter, not just tougher. The Futurist, 37(3), 40.
Trojanowicz, R.C., & Bucqueroux, B. (1990). Community policing: A contemporary perspective. Cincinnati, OH: Anderson.
Van Brunschot, E.G. (2003). Community policing and 'John Schools.' The Canadian Review of Sociology and Anthropology, 40(2), 215.
Wycoff, M.A. (1991). The benefits of community policing: Evidence and conjecture. In Davis & Gianakis, p. 485.
Wycoff, M.A., & Skogan. W. (1994). The effects of a community-policing management style on officers' attitudes. Crime & Delinquency, 40, 371-83.
---
Are you busy and do not have time to handle your assignment? Are you scared that your paper will not make the grade? Do you have responsibilities that may hinder you from turning in your assignment on time? Are you tired and can barely handle your assignment? Are your grades inconsistent?
Whichever your reason is, it is valid! You can get professional academic help from our service at affordable rates. We have a team of professional academic writers who can handle all your assignments.
Plagiarism free papers
Timely delivery
Any deadline
Skilled, Experienced Native English Writers
Subject-relevant academic writer
Adherence to paper instructions
Ability to tackle bulk assignments
Reasonable prices
24/7 Customer Support
Get superb grades consistently
Online Academic Help With Different Subjects
Literature
Students barely have time to read. We got you! Have your literature essay or book review written without having the hassle of reading the book. You can get your literature paper custom-written for you by our literature specialists.
Finance
Do you struggle with finance? No need to torture yourself if finance is not your cup of tea. You can order your finance paper from our academic writing service and get 100% original work from competent finance experts.
Computer science
Computer science is a tough subject. Fortunately, our computer science experts are up to the match. No need to stress and have sleepless nights. Our academic writers will tackle all your computer science assignments and deliver them on time. Let us handle all your python, java, ruby, JavaScript, php , C+ assignments!
Psychology
While psychology may be an interesting subject, you may lack sufficient time to handle your assignments. Don't despair; by using our academic writing service, you can be assured of perfect grades. Moreover, your grades will be consistent.
Engineering
Engineering is quite a demanding subject. Students face a lot of pressure and barely have enough time to do what they love to do. Our academic writing service got you covered! Our engineering specialists follow the paper instructions and ensure timely delivery of the paper.
Nursing
In the nursing course, you may have difficulties with literature reviews, annotated bibliographies, critical essays, and other assignments. Our nursing assignment writers will offer you professional nursing paper help at low prices.
Sociology
Truth be told, sociology papers can be quite exhausting. Our academic writing service relieves you of fatigue, pressure, and stress. You can relax and have peace of mind as our academic writers handle your sociology assignment.
Business
We take pride in having some of the best business writers in the industry. Our business writers have a lot of experience in the field. They are reliable, and you can be assured of a high-grade paper. They are able to handle business papers of any subject, length, deadline, and difficulty!
Statistics
We boast of having some of the most experienced statistics experts in the industry. Our statistics experts have diverse skills, expertise, and knowledge to handle any kind of assignment. They have access to all kinds of software to get your assignment done.
Law
Writing a law essay may prove to be an insurmountable obstacle, especially when you need to know the peculiarities of the legislative framework. Take advantage of our top-notch law specialists and get superb grades and 100% satisfaction.
What discipline/subjects do you deal in?
We have highlighted some of the most popular subjects we handle above. Those are just a tip of the iceberg. We deal in all academic disciplines since our writers are as diverse. They have been drawn from across all disciplines, and orders are assigned to those writers believed to be the best in the field. In a nutshell, there is no task we cannot handle; all you need to do is place your order with us. As long as your instructions are clear, just trust we shall deliver irrespective of the discipline.
Are your writers competent enough to handle my paper?
Our essay writers are graduates with bachelor's, masters, Ph.D., and doctorate degrees in various subjects. The minimum requirement to be an essay writer with our essay writing service is to have a college degree. All our academic writers have a minimum of two years of academic writing. We have a stringent recruitment process to ensure that we get only the most competent essay writers in the industry. We also ensure that the writers are handsomely compensated for their value. The majority of our writers are native English speakers. As such, the fluency of language and grammar is impeccable.
What if I don't like the paper?
There is a very low likelihood that you won't like the paper.
Reasons being:
When assigning your order, we match the paper's discipline with the writer's field/specialization. Since all our writers are graduates, we match the paper's subject with the field the writer studied. For instance, if it's a nursing paper, only a nursing graduate and writer will handle it. Furthermore, all our writers have academic writing experience and top-notch research skills.
We have a quality assurance that reviews the paper before it gets to you. As such, we ensure that you get a paper that meets the required standard and will most definitely make the grade.
In the event that you don't like your paper:
The writer will revise the paper up to your pleasing. You have unlimited revisions. You simply need to highlight what specifically you don't like about the paper, and the writer will make the amendments. The paper will be revised until you are satisfied. Revisions are free of charge
We will have a different writer write the paper from scratch.
Last resort, if the above does not work, we will refund your money.
Will the professor find out I didn't write the paper myself?
Not at all. All papers are written from scratch. There is no way your tutor or instructor will realize that you did not write the paper yourself. In fact, we recommend using our assignment help services for consistent results.
What if the paper is plagiarized?
We check all papers for plagiarism before we submit them. We use powerful plagiarism checking software such as SafeAssign, LopesWrite, and Turnitin. We also upload the plagiarism report so that you can review it. We understand that plagiarism is academic suicide. We would not take the risk of submitting plagiarized work and jeopardize your academic journey. Furthermore, we do not sell or use prewritten papers, and each paper is written from scratch.
When will I get my paper?
You determine when you get the paper by setting the deadline when placing the order. All papers are delivered within the deadline. We are well aware that we operate in a time-sensitive industry. As such, we have laid out strategies to ensure that the client receives the paper on time and they never miss the deadline. We understand that papers that are submitted late have some points deducted. We do not want you to miss any points due to late submission. We work on beating deadlines by huge margins in order to ensure that you have ample time to review the paper before you submit it.
Will anyone find out that I used your services?
We have a privacy and confidentiality policy that guides our work. We NEVER share any customer information with third parties. Noone will ever know that you used our assignment help services. It's only between you and us. We are bound by our policies to protect the customer's identity and information. All your information, such as your names, phone number, email, order information, and so on, are protected. We have robust security systems that ensure that your data is protected. Hacking our systems is close to impossible, and it has never happened.
How our Assignment  Help Service Works
You fill all the paper instructions in the order form. Make sure you include all the helpful materials so that our academic writers can deliver the perfect paper. It will also help to eliminate unnecessary revisions.
2.      Pay for the order
Proceed to pay for the paper so that it can be assigned to one of our expert academic writers. The paper subject is matched with the writer's area of specialization.
3.      Track the progress
You communicate with the writer and know about the progress of the paper. The client can ask the writer for drafts of the paper. The client can upload extra material and include additional instructions from the lecturer. Receive a paper.
4.      Download the paper
The paper is sent to your email and uploaded to your personal account. You also get a plagiarism report attached to your paper.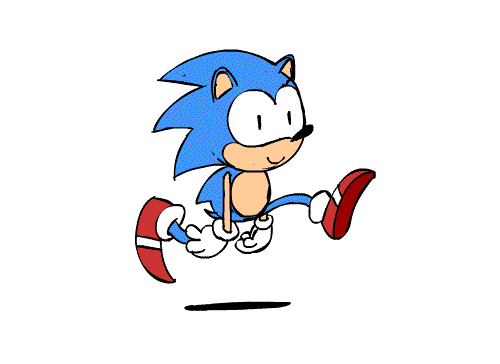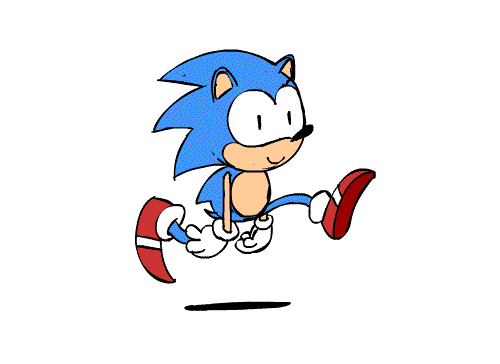 PLACE THIS ORDER OR A SIMILAR ORDER WITH US TODAY AND GET A PERFECT SCORE!!!
---