Significance of employee training and development in competitive market conditions"
Executive summary
This dissertation explored the Significance of employee training and development in competitive market conditions. This research was carried out by the use of secondary research materials. This involved collection of a large number of materials then analyzing them. The research indicated that various organizational employee training and development programs are essential to the productivity f the company. The research further indicated that employee who undergoes the training not only perform better in their business but are retained for longer.
Don't use plagiarized sources. Get Your Custom Essay on
employee training and development
Just from $9/Page
It is also clear through the research that numerous organizations are not ready to take their employees to other training and development programs apart from the ones provided by the business.
Contents
2.2 Secondary research material 6
3.1 Significance of employee training and development 7
3.2 Process in training and development 8
3.4 Efficiency of training and development programs. 10
3.5 Challenges faced by Airline Industry in employee training and development. 11
4.2 Initial coding and data reduction. 12
4.3 Training needs of workforce in Airline Industry. 13
4.2 Training needs assessment 16
4.4 Staff trainees readiness. 20
4.5 Management and Staff training. 21
4.6 Importance of training programs on employee improvement 23
4.7 Training and development on current technologies. 25
4.8 Support for employee training by the business on outside the normal routine. 26
Babbie, E 2004, The Practice of Social Research 10th Ed, Belmont, CA:Thomson/Wadsworth. 34
1.0 Introduction
Employee development can be defined as the process through which information is shared, support and resources availed and competency is developed. Dufficy 1998 posits that to optimize employee productivity, an organization needs to determine the most suitable and flexible way to train and development its employees. Dufficy 1998 and Camilleri 2005 both argue that the human resource managers in an organization ought to aim at developing their employees' skills to determine the workforce's activity choices related to learning. Camilleri 2005 further argues that training employees based on their understanding levels and academic qualifications ensure the business gets the workforce and skills it requires. Additionally, Jackson et al. 2008 state that improving workforce competence is one way that training and development can create a competitive advantage (Charnov, 2000). Training and development activities also contribute to organizational success either directly or indirectly. This dissertation explores the importance of employee training and development in competitive market conditions taking a close study of The British Air Transport Association.
1.1 Research aims
This dissertation tends to answer three main research questions:
To assess the efficiency of the training, and development programs in The British Air Transport Association.
To willingness of companies in implementing employee training and development programs in the Airline Industry.
To determine the training needs of employees in Airline Industry. It assesses whether the employees are aware and desire to undergo several trainings.
1.2 Research questions
The dissertation will help in identifying the following areas;
What is the value of employee training and development programs used in Airline Industries, in the United Kingdom?
Are the training and development programs effective in The British Air Transport Association?
Do the workforce have the need or aware of the various assessment and training in their businesses?
2.0 Project approach
2.1 Research Design
According to Babbie 2004 postulations, various research methods can be used in determining the Significance of employee training and development in competitive market conditions, in airline Industries. Studying value of a phenomenon can be conducted but using either or both exploratory and explanatory strategies, but they depend on the case. The author, Babbie 2004 posits that the exploratory approach is commonly applied in qualitative research, while exploratory is used in both quantitative and qualitative research scenarios.
Fundamentally, this study used a qualitative or exploratory research methodology. The qualitative research process is necessary for determining the principal reasons behind a given phenomenon(Torrington, 2008). It is through exploratory research methodology that trends in opinions and thoughts are uncovered and problem is deeply understood. The decision to employ this research approach was in the basis that it is easy to comprehend different training and development programs in the Airline Industry and the programs' importance. The other reason for selecting qualitative research process as stated by Babbie 2004 is that it ensures that every key issue affecting a given aspect for instance employees training are clearly delineated.
2.2 Secondary research material
The research applied analysis of secondary materials relevant to the topic and the Airline Industry. A large number of material were collected and sorted based on topic and the Airline Industry. All the relevant materials were analyzed and data presented in tables and ways easy to analyze and handle. The major materials collected were from:
Internet sources
Journal and magazines
Previous research papers
Online books and article
Form, the research material, collected both qualitative and quantitative data were obtained. The qualitative data entailed the descriptions, explanation and opinions on the significance of employee training and development in the Airline Industry (Thorpe, 2007). The quantitative involved statistics or data obtained from the materials.
3.0 Literature review
3.1 Significance of employee training and development
The research has been carried out by various scholars. Various scholars posit that qualifications, majorly academics, are obtained from the learning institutions or training programs. However, in the process of formal education, an individual remains oblique to the corporate world (Herald, 2013). During the recruitment process in the business, an individual is chosen based on the academic qualification and degree quality but this is always not enough for optimal performance of an individual (Torrington, 2008). Majority of the do not have a specialization of task in terms of business operations.
The recruit is an asset to the business and so it is the obligation of the human resource management to ensure there are turned to better performing individuals. Various companies do carried out various training and development programs to sharpen the skills (Ristau, 2010).
Workers should be provided with greater influence on how they can do their work while encouraging their input in making decisions. Employee training  of greater value for both the workers and their employers. The involvement of employees in any voice approach has always been inclined to the upward problem solving. Training includes direct participation on the daily activities of a firm that lead to diagnosis and solving of problems. Therefore, there is a need to involve workers in a more strategic decision making mechanism such as that of union representation.
3.2 Process in training and development
All companies require a well-trained and equipped employee so that the company's activities can be performed properly and maximum results achieved. After the candidate is chosen, they are to be equipped with knowledge and skills relevant to a particular business. Employee training should be carried out at every stage and the training should be personalized to the desired goal to be achieved, the department and objectives of a particular employee (Chron, 2013). The training and development programs are thus aimed at improving employee's service delivery, quality and value. According to Naquin and Holton 2003, there are different stages of employee training and development and HRM should select the most relevant to be used in each department (Herald, 2013).
3.3 Orientation
Orientation is the starting step when a new candidate is used in a business. Orientation period depends on the company one is applied and department but in some cases, the process is completed in few weeks. The orientation process commences with a welcome party where the roles and responsibilities of an individual are explained. The welcome stage also allows the company explains its objectives, missions and visions and what they offer and the company's background is explained to the candidate.  Noe 2009 and Chron 2013 state that it is in orientation that the candidates are given lectures on what the company expects of them. The information passed to the candidate should be relevant to the department the candidate will fall and his or her role in the business.
Training methods to be used
Induction: The orientation or induction stage is followed by training using different techniques and this based on the business and the goals to be achieved by the department or the candidate. Training methods also entail work rotation, on-the-job training, lectures and other training materials and techniques as might be deemed fit by the company and the candidate (Sulekha 2012).
On-the-Job training: After induction, employees are further trained as they go on with their jobs. On-job-training is usually referred to as on-job-training and is required as employees tend to capture more on what they are doing (Greg et al. 2009). His means that there is a starting training for the entire workforce where the fundamental job descriptions are explained to them. It is in this stage that employees are assigned with defined roles and their work monitored by a supervisor. The feedback is given on employee's work at all the stages or progress. On-job-training is to ensure the performance routine and procedure are understood by the employee and employee's expectations are also understood.
Job Rotation: The other training is job rotation but t is limited to experienced business staff. Job rotation is common in different companies as it entails working through different departments. A company may decide to rotate an employee from one department to another. Job rotation is essential in providing the employee with the all-round information on the general operations of the business and work levels in the business. The main reason for training and development programs in business is to ensure that the employee is acquainted with knowledge relevant to his or her activities and job description (Naquin and Holton, 2003). It is through job rotation that an employee's viewpoint is broadened. Job rotation may also make an employee interested in a given position offered by the company.
Job mentoring. In this stage, a mentor is assigned to an individual. The employee can then consult the mentor a problem is experienced during the working process.
3.4 Efficiency of training and development programs
The training and development programs effectiveness cannot be verified independently without tying the program to the goals to be achieved. The effectiveness of these programs cannot also be measured in a short time. Dakin and Armstrong 1989 further this by stating that employees are usually trained and performance is seen after a while. The most common performance evaluation after a training program consists or entails the following activities:
Evaluation of training forms. The evaluation forms test the capability of an employee after undergoing a training program. The primary objectives of the methods are to evaluate the efficiency of the undertaken program and the impacts the program had on the employees (Greg et al. 2009).
Performance appraisal. Evaluation of training methods is among the common strategies used in training program evaluation used in the majority of companies. This technique involves evaluation of employees based on their performances at systematic intervals for instance after every six months or per annum.
Periodic tests. Various companies and organizations have tests administered to employees to help the management understand the efficiency of different programs. The test aim at capture information related to where the trainee understood the concepts and so is conversant with their expectations and business objectives.
Reviewing strategies used in training. The strategies used in a given program ought to be reviewed against other similar or with the same goal strategies. Reviewing process helps in determining the defects and weaknesses of the program. The strategies are also reviewed against company's goal and customer satisfaction.
3.5 Challenges faced by Airline Industry in employee training and development.
According to past researches, there are various drawback faced by organization in implementing different training and development programs.First, the mindset of the workforce is that they at times do not have the interest to understand a given training program. Some customers are satisfied with their job roles and positions and thus do not need any additional training to perform their jobs (Cooper and Schindler, 2011). Additionally, some employees are reluctant and this hampers the training and development programs.  The other challenge comes from finance (Thornhill, 2009). Most companies are not able to undertake training programs due to budget constraints. Some training programs are also expensive for a given business. The company may feel they are using much money in a training program rather than concentrating on the production process.
4.0 analysis of the data
The data collection involved selecting various secondary material relevant to the research topic as described in the research methodology. The secondary materials helped in revealing importance of employee training and development in competitive market conditions in Airline Industry. The findings of the study based purely on secondary data are presented below.
4.1 Search strategy
The research method entailed using the research topic to form research questions that were relevant in finding the relevant research materials. The formulation of research questions were to help in finding the most focused and thoroughly based materials on the topic (Hek et al. 2007).The selected articles touched directly on the research topic. The study started by restating the research questions and objectives. Search strategy helped in choosing the appropriate and relevant materials. The selection of relevant materials was based on the research questions. Selection criteria;
All the material that touched on quality and efficiency of employee training and development programs were selected. This entailed selecting articles touching on employees receive required training and development programs. This was meant to assess the value of such training programs in the organizations they are utilized (Cooper and Schindler, 2011).
Whether employees receive the required training in emerging technologies, in their respective stations. This research question helped in getting information on whether employees are given trainings to enable them utilizes current technologies in improving the company's productivity.
4.2 Initial coding and data reduction
The initial process resulted from too many journals and other relevant materials. There was, therefore, need to reduce the materials to manageable levels (Camilla, 2003). Initial coding was essential in data analysis. The code comprised words, expressions and other data facets that were easy to read and analyze using statistical software, excel (Caldwell, 2003). The codes were considered units of meanings. All data that were not connected to Airline were eliminated. For further and finer analysis, the workforce training and development programs were grouped into categories for analysis. The categories were;
Pilots' training program
Flight attendant's training programs
Maintenance's work training program
Aviation engineer's training program
The materials were grouped on whether they were addressing one topic or two or three. The materials that touched only on one topic were grouped in one category while materials that contained two or more information were grouped into the category that it was most relevant (Cooper and Schindler, 2011). At the end of the sorting, a total of 78 materials was analyzed for the Significance of employee training and development in competitive market conditions. The following results were obtained;
4.3 Training needs of workforce in Airline Industry
A study on factors affecting the effectiveness of training in Airline Industry revealed that at employee training is part and parcel of team development. The vast majority of research materials (94.8%) indicated that they are aware of staff training activities within the Airline Industryagainst 5.2% who were not aware of any on- job training.
Figure 4.4 Staff Participation in training
The training offered in the airline industry was highly approved by journals and books' authors, with the vast majority usually indicating satisfaction with how they are conducted. On the responsiveness to various parameters, the study revealed that that the training content was good with 85.7% approval. Those who considered the training content to be fair were 11.1% while those who thought that it was bad were only 3.2%.
Figure 4.5 Training responsiveness on training content
On training methodology, the respondents equally approved of it with over 83.6% indicating that it is good, 10.4% indicating that it is fair. With regards to timing, study revealed 81.0% followed by those who thought it is fair  (19.0) as was in case of methodology none indicates that the timing is bad. However, training duration received weak rating with most respondents indicating that it was short (42.9) those who said that time was enough were 28.6% equal to those who rated the training as far.
Figure 4.6 Training responsiveness on Duration
Training participating staffs were often informed of the training content in advance. Most of them received information more than a month before the training period commences (50.8%). Those who received the information two weeks prior to the training were 17.5%. While those who were informed one month to the training were 19.0% (see figure 4.7).
Figure 4.7 Period of time with information prior to the training by the staff
4.2 Training needs assessment
In an organization undergoing changes such as Airline Industry, training needs assessment is crucial to meeting the professional development needs of its workforce in service. Personal development to meeting the new status is a necessity that calls for review of the situation to determine the training gaps and opportunities for possible exploitation.
The study found that frequent training needs assessments are often carried out by organizations towards analyzing the training requirements of the institution. A whooping 91.0% of the materials indicated that assessments were carried out by the university prior to any training activities. This was against 9.0% of the authors who were not aware of such assessments (See figure 4.8). The recommendations of such assessments were  adopted according to 88.1% of the materials.
Figure 4.8 Awareness of training need assessment
On the implementation of the recommendations of the assessments, 60.9% of the respondents were satisfied against 7.8% who were not satisfied.
The benefits of the training need assessment were rated relatively high by most of the journals were of the opinion that it is good (59.0%). The results of the analysis gave varying rating including very good (3.3%), fair 34.4%), poor 3.3% (the chart below illustrates).
Table 4.2 Effects of need assessments on training
| | | |
| --- | --- | --- |
| Rating | Frequency | Percent (%) |
| Very good | 2 | 3.0 |
| Great | 36 | 53.7 |
| Fair | 21 | 31.3 |
| Poor | 2 | 3.0 |
| Total | 61 | 91.0 |
For the respondents who thought that the assessment recommendations were not implemented, the most dominant reason cited to why was; economic (50.0%), work related issues (28.6%), then institutional issues contributed 21.4% of the reasons that caused the failure.
Table 4.3 Reasons for failure
| | |
| --- | --- |
| Reasons | Percent (%) |
| Economic | 50.0 |
| Institutional | 21.4 |
| Work Related | 28.6 |
| Total | 100.0 |
4.3 Training Curriculum
According to the study, it is evident that various Airlines companies informed their employees of the pending trainings. The information, according to the study is usually passed to the employee in advance, for instance, more than a month before the training commences. The statistics showed that 85.1% received information regarding pending training before the actual training date. The following figure shows the response;
Figure: 5 awareness of the pending training
The study revealed that the training content was in support of the airline's objectives and requirements. 98.4% supported that statement that the airlines always informed the employees of the pending trainings.  On the scale, 11.1% said that the trainings were very good, 55.6% indicated an average while 3.2% said it was poor.
Table 4.4 understanding of training activities
| | | |
| --- | --- | --- |
| Rating | Frequency | Valid Percent (%) |
| Poor | 2 | 3.2 |
| Average | 19 | 30.2 |
| Great | 35 | 55.6 |
| Very Good | 7 | 11.1 |
| Total | 63 | 100.0 |
The research materials, by majority, indicated that the training and development programs were about new ideas. On a study conducted by one scholar, according to his study,55.7% said that the programs were adequate, 40.3% indicated adequately and 44.3% were the moderate sufficiency.
Figure 4.10 Training sufficiency
The study further revealed that various problems were incurred during the program administrations in different airlines. The following table shows the emphasis to improve the program administrations as some materials suggested. The training programs in the airline industry received support by several scholars.
Table 4.5 Areas to be emphasized in future training and employee development
| | | |
| --- | --- | --- |
| Training areas | Frequency | Percent (%) |
| Information and Communication technology | 3 | 4.5 |
| Human resources and related | 18 | 26.9 |
| Research Methodology | 2 | 3.0 |
| Public Relations and professionalism | 15 | 22.4 |
| Teaching Methods | 4 | 6.0 |
| Office Operations | 5 | 7.5 |
| Syllabus development and practical emphasized | 18 | 26.9 |
| Everything was included | 2 | 3.0 |
| Total | 67 | 100.0 |
4.4 Staff trainees readiness
The willingness of the employees to participate in the different training and development programs contributes to the effectiveness of such programs. Among the factors that motivated workforce included competencies, career prospects and task involvements.
Table 4.6 Motivation to attending the programs
| | | |
| --- | --- | --- |
| Training Motivating factors | Frequency | Valid Percent |
| Remunerations | 17 | 27.00 |
| Career Prospects | 24 | 38.10 |
| Task involvement | 1 | 1.60 |
| Competences | 21 | 33.30 |
| Total | 63 | 100.00 |
Refereeing t above data, the workforce is usually interested with the training programs with 66.70%.3.20% Indicated not interested while 30.20% indicated they were not interested as indicated in the chart bellow.
Figure 4.11 Staff trainees motivating factors
4.5 Management and Staff training
The study further revealed that there are exist different activities that the management use to motivate the employees to undertake the training and development programs. According to the study, by majority, scholars indicated that there are exist procedures and protocols followed when administering and initiating a training program, minority however disagreed.
Table 4.7 Identification of trainees
| | | |
| --- | --- | --- |
| Officer | Frequency | Percent |
| Human Resources Department | 44 | 65.7 |
| Private Consultant | 2 | 3.0 |
| Head of department | 13 | 19.4 |
| Voluntary | 4 | 6.0 |
| Others | 4 | 6.0 |
| Total | 67 | 100.0 |
The study found  out that most of the respondent rated the  management support regarding  training as very  good where 26.9%, good (49.3%), average (14.9%) and excellent was 9.0% (see chart below).
Figure 4.11 Management support
4.6 Importance of training programs on employee development
This accessed whether the employee receives relevant training and development programs in their respective job positions.  This helped in accessing the significance of the particular programs used in different organizations or airlines. The research materials were grouped on whether they agreed with the statement that training and development programs help in improving airline's profitability. The result indicated that 09 materials were neutral while 17 materials agreed and 07 material disagreed with the statement.
| | | |
| --- | --- | --- |
| | Number | % |
| Agree | 12 | 60 |
| Disagree | 6 | 30 |
| Neutral | 03 | 15 |
| Total | 20 | 100 |
According to the graph, 60% of the researched materials agreed that training and development programs were required.
In the majority of the researchers, researchers concurred that apart from other functions that training is to fulfil, the primary goal of training and development is increase employees' performance by increasing their competencies. The training process starts from the where candidates with insufficient information on the company's operations and processes are oriented.
According to Vaughan2003, employee training and development play significant functions in the productivity of an organization and so inevitable. Vaughan2003 further state that there exist variant complications of attaining competitive advantage for an organization without good training programs.
Based on the researched materials, majority of the scholars argue that it is important for managers in every business to continuously enact the strategies for employees training and development. The programs are essential in ensuring changes in production and even procedures are quickly incorporated by the employees.
Organizational training programs enable workforce learns from others as well as from specialists in the business or department. Learning through other employees helps an individual understand what apart from the normal routine; others are doing to help fulfil the company's objectives. Training acquired through the specialists in accompanying  the employee broaden his or her knowledge. Lee et al. 2006 argues that managers ca enhance good learning atmosphere in the business suppose they adopt strategies that employees are comfortable. The need for continuous training of employees has pushed some companies to develop continuous learning processes and programs. The need by the management to have experienced and well-informed employees have boosted the number of employees who undergo training. The emergence of new technologies and change in the production process and techniques also ensures different training programs are put in place. Additionally, with the technology advancements, many companies enact new method and so the need for training and developments.
Progressive training programs and strategic leadership for training is usually created by companies and so this does not leave the employees chance to choose if they want to take part or not. The programs are mandatory and so majority of the employees have to undertake the programs. The employees in these companies are further categorized based on roles and departments and then assigned a supervisor. The supervisor, therefore, ensures that necessary training is conducted within the department. It is the supervisors in these departments that design and manage the training and development programs and processes. It is also the work of supervisors to ensure that managed in the business.
4.7 Training and development on current technologies
This accessed whether workforce received the required trainings and updates on the emerging and new technologies in their respective departments or the business. This helped to determine the efficiency of the different training programs and where the companies trained their employees or informed them on the emerging trends and technologies. From a total of 78 materials accessed, only 21 touched on this topic. The result showed that 07 agreed the employees were trained on new technologies, 11 disagreed while 03 remained neutral.
| | | |
| --- | --- | --- |
| | Number | % |
| Agree | 7 | 33.33333 |
| Disagree | 11 | 52.38095 |
| Neutral | 3 | 14.28571 |
| Total | 21 | 100 |
The above graph show that the majority of the authors did not agree that employees are informed or trained on the new technologies. 52.4% disagreed while only 33.3% agreed.
4.8 Support for employee training by the business on outside the normal routine
This question accessed whether the particular airlines supported the employees when they wanted to get further trainings outside their working institutions. Among the programs where employees must support included continuing their education, seminars and conferences, and membership in relevant organizations and groups. The main purpose of this question was to determine the level of willingness an organization is to help its employees obtain other training and thus assessing the idea and how business thinks such training are beneficial. Among the eight materials gathered, 24 touched on this topic. 16 among the materials indicated that the companies were not ready to support their employees take other programs. Five material indicated that some were willing and others were not willing and so their arguments were neutral. Three authors argued the companies always allowed their employees to take other outside trainings ad programs to increase their productivity.
Although labor union play significant roles in the business since employees get to work together towards a common goal, the analysis showed contrary results. Since the results were obtained from the companies, majority of the companies seen the union as of having negative impacts on the employees it viewed it as unnecessary. One major reason that might have contributed to this is that the companies fear to spend money on training that are not relevant to the business operations. Additionally, in all major business, there are internal training and development programs sufficient to an employee.
The major threat of unions as seen by the companies is that unions have increased working class wages as various salaries are compared by the employees. This might have been because the low performance on external training activities and unions. The employer has an interest to reduce the expenditure and maintenance costs and so the restriction of workforce to join other labor unions. On the contrary, employees' interest is always to get higher wages.
According to the articles consulted, when an individual forms part of any union, the bargaining power increases due to the high chances of mass actions for instance strikes, which can interfere with company's operations. Research show that unions have led to different strike and bad behaviors in different business due to salary and working conditions comparisons. It is through unions that employees have found better working and increased salaries and this might be the reason companies do not easy allow their employees join unions. Martocchio 2009 further explains that it is chiefly through unions that employees tend to bridge the salary gap and reduce inequalities in their working environments.
Conversely, unions help in the improvement of benefits given to the employees by their employers as well as negotiating for improved non-wage benefits. A union formally acknowledged by an employer negotiates with the employer on terms and conditions in relation to the job description of the worker. It is obvious that for collective bargaining to be efficient both the unions and employers have to agree on the operation of the arrangement.
The result indicated that the majority of the researchers were of the opinion and conclusion that companies, specifically airlines, were not ready to take their employees for further training. The business was also not conversant or comfortable when their employees joined other companies or programs that could improve their performances.
5.0 Discussion:
This research has indicated that it is through training and development programs that employees advance their skills and knowledge in an organization. It is also argued that employees who undergo training and development programs ted to stay longer in their business compared to employees who do not. This means employee training and development leads to their retentions.
Research has also indicated that majority of employees who do not undertake training programs tend to remain in their present levels. It is the responsibility of the human resource managers to ensure that employees are retained. The skilled and employees with good training also argue that training helps in employee retention in the business and thus its importance. Suppose an organization does not have training programs, the employees do not feel as part of the business and thus can decide to join other companies. Furthermore, it is through job training that employees get to specialize in their business and thus their retention Cengia, 2012).
It is through the training and development programs that communication and organization skills in an organization are improved. The workforce to associate and thus understands one another and their work roles and how the jobs are interrelated in achieving the company's goals. This helps them appreciate one another. The areas of weaknesses in the business are also understood and dealt with appropriately when employees get to know ne another and necessary training programs. Additionally the unity achieved through training programs get employees motivated and hence increased productivity in the business. It is through teamwork that unity and togetherness in accompanying is achieved and this makes the weaker employees feel part of the team.
Steier 2010 posits that the estimated results connect the entire workforce training and company's productivity through increased workforce competencies. Employee's training is thus important in improving the cooperation of employees and thus increases in its productivity. According to various researches, employee retention in the airline industry has been as a result of various training programs and various principles employed by the management of the companies.
Training is a value-added activity carried out by the management of an organization to increase the value of the employees. It is important as in enhances the employees' efficiencies; increase their productivity and performance in their respective departments and the production process. It is also through the training and development programs that workforce gain new knowledge and skills needed to perform their jobs efficiently. Rapid technological changes have propelled different companies to treat training as a continuous process of the business. Training typically comprises predetermined programs to achieve the desired performance efficiency at various levels-individuals, group and organizational. In simple terms, training and development all entails making a difference between where the worker stands at present and where the employee will be after the training or development process.
Employee training and development is usually a short-term skill-development exercise meant for non-managerial employees either to learn a job or to overcome their deficiency in the performance of the present work. The success of any training program lies in recognizing the training needs within the company and then designing and implementing training program based on those needs. In fact, sustained training efforts by an organization usually lead to the creation of a highly competent and motivated workforce that is all set to take on the challenge of performance and productivity. Undeniably, companies can think of achieving success in a globalized market only when they can ensure that their employees perform to their fullest potential.
6.0 Conclusion
Employee training programs are beneficial to all business entities including airlines. Tough training remove the employee from the workplace, it does – in the long term – increase the output of the employee. Employee training is vital for airlines because of it educates its workers on how to efficiently use new and emerging technologies and it also promotes the career development of its employees (Cengia, 2012). It also enables the employees to maintain their safety in the workplace, and the airline is also able to comply with the set rules and regulation governing the aviation industry. All in all, employee training does increase the profitability and productivity of the airline thus ensuring that airlines have a competitive edge in the aviation business.
Learning through a workplace within the companies is an important part in the lives of most employees or a given team (Hirsh, 2004). Workplace learning creates knowledge to individuals and workers. Individuals acquire different styles of learning that enable them in understanding in different ways. Include concrete experience, reflective observation, abstract conceptualization, as well as active experimentation. The different learning styles allow the managers to gain understanding of learning styles of their employees within the business.
In doing so, the employees manage improve their training and other people's learning.
Managers for that reason have the responsibility of ensuring their workers learn well in the workplace, effectively as well as efficiently to perform better at their work but overall to achieve the organizations goals successfully
References
Bamber, Greg J. et al. (2009)Up in the Air: how airlines can improve their performance by engaging their employees. Ithaca, New York: Cornell University Press, 51–52
Chron (2013) The Advantages of Training Employees in Groups
[Online] available from
http://smallbusiness.chron.com/advantages-training-employees-groups-15984.html
[8 July 2013]
Cooper, D. R. and Schindler, P. S.(2011) Business Research Methods.11thedn.New York: McGraw – Hill, p.100
Derek Torrington, Laura Hall, and Stephen Taylor (2004)Human Resource Management. Pearson Education, p.363
Dubin, Robert (1958)The World of Work: Industrial Society and Human Relations. Englewood Cliffs, N.J: Prentice-Hall,p.213
Herald Sun (2013) Asiana Airlines flight 214 crashes at San Francisco airport, two teenage girls killed, 305 survive
[Online] available from
http://www.heraldsun.com.au/travel/travel-news/asiana-airlines-flight-214-plane-crash-at-san-francisco-airport/story-fniztvne-1226675431955 [8 July 2013]
Patrick J. Montana and Bruce H. Charnov (2000) Training and Development.Management. Barron's Educational Series, p.225.
Robert A. Ristau (2010). Intro to Business.Cengage Learning. 10thEdn. p.74
Saunders, M., Lewis, P., and Thornhill, A. (2009) Research methods for business students.5th edn. England: Pearson Education Limited p.270
Stephen Dakin and J. Scott Armstrong (1989). Predicting job performance: A comparison of expert opinion and research findings. International Journal of Forecasting 5: 187–194
Stewart, D. W. and Kamins, M. A. (1993) Secondary Research: Information Sources and Methodsp.5
Wrenn, B., Stevens, R. E., and Loudon, D. L. (2007) Marketing Research: Text and Cases 2nd edn. New York: Best Business Books. p.72
Dufficy, M. 'The empowerment audit – measured improvement, Industrial and Commercial Training'. London, OUP 1998.
Camilleri, S.J. 'An Analysis of the Profitability, Risk and Growth Indicators of Banks  Operating in Malta, Bank of Valletta Review' London: Prentice Hall, 2005.
Babbie, E 2004, The Practice of Social Research 10th Ed, Belmont, CA:Thomson/Wadsworth.
Jackson S., Schuler R., and Werner S., 2008. Managing Human Resources. Publisher Cengage Learning.
Lee, T., Walters, S., Unwin, L., Felstead, A., Butler, P. B., Ashton, D., et al. (2004). The centre for labour market studies. Learning as Work: Teaching and Learning Processes in the Contemporary Work Organisation. Retrieved November 1, 2012.
Steier, J. (2010). ScholarlyCommons: Repository. Application of theories, principles and methods of adult learning for managers to improve workplace reactions to learning, knowledge and performance.
Eraut, M., & Hirsh, W. (2004). ESRC Centre on SkilIs, Knowledge and Organisational Performance. The Significance of Workplace Learning for Individuals, Groups and Organisations. Retrieved November 2, 2012.
Cengia, G. (2012). Learning and Retention | Employee Insights. Employee Insights | TNS Blog. Retrieved November 2, 2012, from http://blog.tnsemployeeinsights.com/?p=1335
Clifford, J., & Thorpe, S. (2007). Workplace learning & development delivering competitive advantage for your organization. London: Kogan Page Ltd..
---
Are you busy and do not have time to handle your assignment? Are you scared that your paper will not make the grade? Do you have responsibilities that may hinder you from turning in your assignment on time? Are you tired and can barely handle your assignment? Are your grades inconsistent?
Whichever your reason is, it is valid! You can get professional academic help from our service at affordable rates. We have a team of professional academic writers who can handle all your assignments.
Plagiarism free papers
Timely delivery
Any deadline
Skilled, Experienced Native English Writers
Subject-relevant academic writer
Adherence to paper instructions
Ability to tackle bulk assignments
Reasonable prices
24/7 Customer Support
Get superb grades consistently
Online Academic Help With Different Subjects
Literature
Students barely have time to read. We got you! Have your literature essay or book review written without having the hassle of reading the book. You can get your literature paper custom-written for you by our literature specialists.
Finance
Do you struggle with finance? No need to torture yourself if finance is not your cup of tea. You can order your finance paper from our academic writing service and get 100% original work from competent finance experts.
Computer science
Computer science is a tough subject. Fortunately, our computer science experts are up to the match. No need to stress and have sleepless nights. Our academic writers will tackle all your computer science assignments and deliver them on time. Let us handle all your python, java, ruby, JavaScript, php , C+ assignments!
Psychology
While psychology may be an interesting subject, you may lack sufficient time to handle your assignments. Don't despair; by using our academic writing service, you can be assured of perfect grades. Moreover, your grades will be consistent.
Engineering
Engineering is quite a demanding subject. Students face a lot of pressure and barely have enough time to do what they love to do. Our academic writing service got you covered! Our engineering specialists follow the paper instructions and ensure timely delivery of the paper.
Nursing
In the nursing course, you may have difficulties with literature reviews, annotated bibliographies, critical essays, and other assignments. Our nursing assignment writers will offer you professional nursing paper help at low prices.
Sociology
Truth be told, sociology papers can be quite exhausting. Our academic writing service relieves you of fatigue, pressure, and stress. You can relax and have peace of mind as our academic writers handle your sociology assignment.
Business
We take pride in having some of the best business writers in the industry. Our business writers have a lot of experience in the field. They are reliable, and you can be assured of a high-grade paper. They are able to handle business papers of any subject, length, deadline, and difficulty!
Statistics
We boast of having some of the most experienced statistics experts in the industry. Our statistics experts have diverse skills, expertise, and knowledge to handle any kind of assignment. They have access to all kinds of software to get your assignment done.
Law
Writing a law essay may prove to be an insurmountable obstacle, especially when you need to know the peculiarities of the legislative framework. Take advantage of our top-notch law specialists and get superb grades and 100% satisfaction.
What discipline/subjects do you deal in?
We have highlighted some of the most popular subjects we handle above. Those are just a tip of the iceberg. We deal in all academic disciplines since our writers are as diverse. They have been drawn from across all disciplines, and orders are assigned to those writers believed to be the best in the field. In a nutshell, there is no task we cannot handle; all you need to do is place your order with us. As long as your instructions are clear, just trust we shall deliver irrespective of the discipline.
Are your writers competent enough to handle my paper?
Our essay writers are graduates with bachelor's, masters, Ph.D., and doctorate degrees in various subjects. The minimum requirement to be an essay writer with our essay writing service is to have a college degree. All our academic writers have a minimum of two years of academic writing. We have a stringent recruitment process to ensure that we get only the most competent essay writers in the industry. We also ensure that the writers are handsomely compensated for their value. The majority of our writers are native English speakers. As such, the fluency of language and grammar is impeccable.
What if I don't like the paper?
There is a very low likelihood that you won't like the paper.
Reasons being:
When assigning your order, we match the paper's discipline with the writer's field/specialization. Since all our writers are graduates, we match the paper's subject with the field the writer studied. For instance, if it's a nursing paper, only a nursing graduate and writer will handle it. Furthermore, all our writers have academic writing experience and top-notch research skills.
We have a quality assurance that reviews the paper before it gets to you. As such, we ensure that you get a paper that meets the required standard and will most definitely make the grade.
In the event that you don't like your paper:
The writer will revise the paper up to your pleasing. You have unlimited revisions. You simply need to highlight what specifically you don't like about the paper, and the writer will make the amendments. The paper will be revised until you are satisfied. Revisions are free of charge
We will have a different writer write the paper from scratch.
Last resort, if the above does not work, we will refund your money.
Will the professor find out I didn't write the paper myself?
Not at all. All papers are written from scratch. There is no way your tutor or instructor will realize that you did not write the paper yourself. In fact, we recommend using our assignment help services for consistent results.
What if the paper is plagiarized?
We check all papers for plagiarism before we submit them. We use powerful plagiarism checking software such as SafeAssign, LopesWrite, and Turnitin. We also upload the plagiarism report so that you can review it. We understand that plagiarism is academic suicide. We would not take the risk of submitting plagiarized work and jeopardize your academic journey. Furthermore, we do not sell or use prewritten papers, and each paper is written from scratch.
When will I get my paper?
You determine when you get the paper by setting the deadline when placing the order. All papers are delivered within the deadline. We are well aware that we operate in a time-sensitive industry. As such, we have laid out strategies to ensure that the client receives the paper on time and they never miss the deadline. We understand that papers that are submitted late have some points deducted. We do not want you to miss any points due to late submission. We work on beating deadlines by huge margins in order to ensure that you have ample time to review the paper before you submit it.
Will anyone find out that I used your services?
We have a privacy and confidentiality policy that guides our work. We NEVER share any customer information with third parties. Noone will ever know that you used our assignment help services. It's only between you and us. We are bound by our policies to protect the customer's identity and information. All your information, such as your names, phone number, email, order information, and so on, are protected. We have robust security systems that ensure that your data is protected. Hacking our systems is close to impossible, and it has never happened.
How our Assignment  Help Service Works
You fill all the paper instructions in the order form. Make sure you include all the helpful materials so that our academic writers can deliver the perfect paper. It will also help to eliminate unnecessary revisions.
2.      Pay for the order
Proceed to pay for the paper so that it can be assigned to one of our expert academic writers. The paper subject is matched with the writer's area of specialization.
3.      Track the progress
You communicate with the writer and know about the progress of the paper. The client can ask the writer for drafts of the paper. The client can upload extra material and include additional instructions from the lecturer. Receive a paper.
4.      Download the paper
The paper is sent to your email and uploaded to your personal account. You also get a plagiarism report attached to your paper.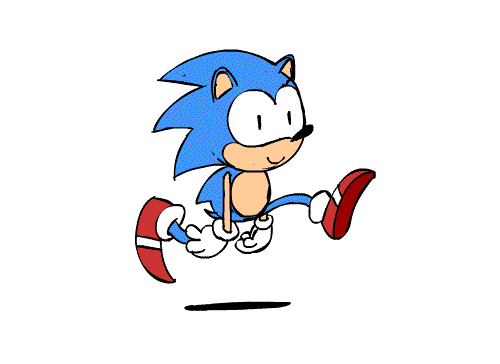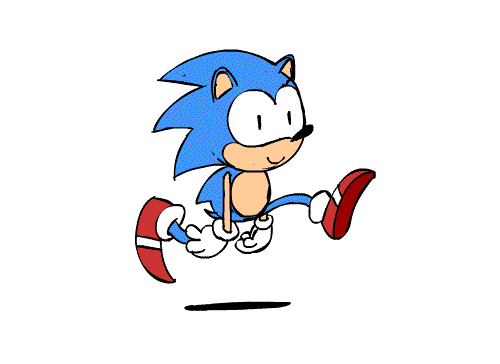 PLACE THIS ORDER OR A SIMILAR ORDER WITH US TODAY AND GET A PERFECT SCORE!!!
---