Background information
I have done a placement in a kindergarten school whereby the project I was engaged in, we used to make dolls with children. In this project I found that few girls were interested in dolls. The boys chose to work on superheroes instead of dolls. Before taking on this project, I had read about projects that involved dolls and super heroes in educating children. The work of Butler and Kratz has been a good motivation. Superheroes are often observed as courageous, and powerful. Using superheroes in class help the children develop and want to become as superheroes.  Dolls, on the other hand, are appropriate for girls because they help express their emotions as well as learning their identity (Butler & Kratz, n.d).
Observation (25/4/2014)
During my placement at 10.00, I noticed a girl known as Maria who did not want to join others during the morning tea. She was left behind trying drawing images of human beings. She used to make human beings using ply dough that was placed on the table. It was interesting to see Maria make the draw and make the images of human being.  Mary her friend joined Maria and started making dolls together.  I also became interested in joining the girls and help them make dolls. I bought my dolls that had made to demonstrate how they are made to the girls. I gathered materials that the girls would use in making the dolls.  The materials t be used included wooden rectangular pieces for the body, pieces of different fabrics for clothing, googly eyes, different colored fluffy fur balls for hair, glue stick to stick parts, nails or popsicle sticks for arms and legs.  After sharing ideas about dolls and superheroes, I had a class and we began the project by painting dolls and superheroes.  The project included girls and boys.  Girls made the dolls and the boys made super heroes (Sealey, 2001).
Don't use plagiarized sources. Get Your Custom Essay on
Maria and the Doll making project
Just from $9/Page
Observation 2 (25/4/2014)
During break time at 11.30, I noticed that Maria was not among other children who were playing in the field. I took interest in knowing where she could be. When I went to class looked through the window and noticed that the girl was drawing images of dolls. She was using different crayons to color the dolls. She seemed happy about what she was doing. She was focused so much on painting.
Anecdotal
As a little girl I lived in Africa and toys did not exist. Children used to make them and would make up games to play with little or no items. Children were encouraged to use their imagination and minimize wastage by re-using whatever they could in order to save for their families. In my family we had a huge farm that was two hours walk from our house. We grew all kinds of vegetables and once a week, we would visit the farm and see how they were growing.  We collected whatever was ready for us to eat.  The corn cobs were usually ready and when all of us ate the corn, mum would wash the cobs and leave them out in the sun to dry. My twin sister and I would use the corn cobs to make our dolls and mum sewed dresses for them.  However, the western corn cobs differ from Africa's corn cobs due to geographical reason.  It is difficult to make doll's hair using the hairy bit of the corn cobs. That is why I had to find other materials to make hair like strings and a fur ball. After this show and tell, I thought that this would be a great opportunity for the class to create to make what they were interested in doing. Before offering them a chance to make dolls and superheroes, they already had their suggestions.  One child asked, do we have to eat corns if we want to make superheroes?  I replied no and I had planned something a little bit different, because getting a lot of corn cobs will be a bit tricky for me.
I tell the children about the story of the lonely doll. There was a lonely doll known as Edith and she lived by herself until she got a company of two dolls….. The children asked what was the name of the other two dolls? One teddy bear was known as Mr. Bear and the other one little bear. One day Mr. Bear decided to go for a walk leaving the others alone in the house. When he came back, the two dolls had searched for clothing in the closet and were full of makeup. In the dressing mirror the two dolls had written using lip stick that Mr Bear is a silly old thing. Mr. bear was furious and punished the two dolls and told Edith that he will take little bear and leave her alone. Edith was worried until Mr. Bear assured her that they will never leave her alone.
During class time, I share a story about how my parents used to give us dolls as gifts during Christmas or every time my sister and I did well in school. my parents were proud of us and brought us colorful dolls. I loved to plait the hair on the dolls and also carry the doll on my back.  Children in my class were happy and said they also receive dolls from their parents as gifts.
I have an interactive session with the children and ask them to describe the colors the love for painting their dolls. Some students said that they love blue, others pink, maroon, white, brown and mixture of these colors. I told them the meaning of each color and was curious to know about them. I told them white represent peace, blue is cool, and told them to go ask their parents about the meaning of others
I noticed that boys were not so happy about dolls and asked them to state reasons why they wanted to paint superheroes. They said they watch the cartoon on superheroes and want to become strong as these heroes. .  I told them of a story I heard about a superman who had two sisters. The sisters were harassed by men because they were the most beautiful. The girls reported to superman, and one evening he hid on the roadside and caught the boys who harassed the sisters. He beat them up and since then they never talked to the girls again.
Superheroes also are mysterious and can fly high for escape. Children asked by they escape and they are strong? I answered by telling them that everybody loves his or her life. Whenever there is a danger, it is better to protect yourself despite being a superman. Once the superman escape, he will come with new tactics to save his life and those of others.
Learning story
Ever since we started the painting class, Maria has showed a lot of interest in making dolls and drawing. Looking at her book, she has drawn so many images about the dolls she is interested in making. In her drawings, she uses different colors for painting the dolls. This is quite good for her and it shows that we are all unique in our learning. Having passion is the key to doing what we love best.
Time sample
In the morning during the 10 o'clock tea, Maria was not among other students who were taking tea.  I realized she was in class painting her drawings. She was also playing with the dolls she had made in class. During the break time at 11 a.m. Maria was still not among the children who were playing in the field. She was in class drawing more images. This time, she was drawing images and naming them.  one her name, the other her mum and sister. Most of the time during tea and break time, Maria is always in the class working on her paintings.
Preliminary Planning and Selection of the Project
In this group involved in the painting project, I noticed a girl who was quite interested in making dolls. The child always carried dolls in her bag. The child knew how to draw but did not know how to make the dolls. She needed help in making the dolls. The child loved to play with dolls and she did not seem happy playing with other children. She was curious in learning about making the dolls, and when I talked to her, she was happy about it. What made me wonder is why she did not want to play with other children. Every Friday we started watching videos on how to make dolls (Ferrari, 2001).
My aim is to make the children aware about tools used to make the dolls and what is expected in the project.  The group consisted of young children and others would not express themselves verbally. Therefore the use of videos and pictures would help them follow the actions taking place in the videos.
Excerpt from the field journal
02/01:  when I began working on this project, I realized the way I could make my work easier. The children have diverse interests and in that there are those who wanted to make dolls and others superheroes.  I thought the best way to facilitate this project is to provide tools for making the dolls and superheroes.  The children express themselves in different languages and I try as much as possible to fit in their situations.  I make sure the tools are available and no child is disappointed for lack of materials.
Phase 1: Beginning the dolls and superheroes project
To develop a topic doll in this project I first observed a number of children express interest in dolls and superheroes. This is when an idea came into my mind. I thought of bringing some dolls that I had made out of corn cobs for and tell. The next day is presented the artifacts to the children and they were intrigued at the sight of dolls. They had many questions to ask.  They were interested in knowing more about the dolls. What are their names? Did you make it by yourself? What did you use? Can we make it too? Tom asked me, could I make a superhero guy instead of a doll? And I told him he could make whatever he wanted.  This could be made better by displaying the dolls to them.
In answering the questions asked by the children I decided to share with them a story of how I started making dolls. I made them know that I made the dolls as a representation for my childhood
Excerpt from field
02/03: when we make dolls and super heroes, I ensure that every child has the right materials. We start the work together and go step by step. I ensure that not a single child is left behind. I make them choose the colors they want for the dresses. Some children use one color while others blend different colors. Maria is a girl who prefers using different colors for the dresses of the dolls. I usually draw the image for each child. Out of the image, they can create the dolls by combining the materials available. However, at times I allow children to draw their own images.
Phase 2:  Researching on other doll making projects
Field work: Visiting a doll's house
On Fridays we used to visit places where we could learn more about dolls. This day the children would have a day out and meet with other people make dolls. They were so happy about this, and I knew my children were passionate about dolls. We visited a doll shops in America and children had fun seeing the many dolls out there.
Excerpt from the field journal
02/04:.a field day with the little children is quite a good experience.  It requires one to act as the children do. Without stopping low to their level, the trip cannot be enjoyable. I believe colorful objects are what attract the children. The shop had varieties of these colorful dolls. For Anna, seeing the variety dolls in different sizes, color and funny clothing is what catches her eyes. She loves holding the dolls on her hands and even carrying them from her back.
Representations
In the group, I asked Maria who is four years old to make a doll that represents her image.  I mentioned that it would be interesting to know how we look like by creating a doll that looks like us. Maria was exited to hear this idea.  So I drew a picture of her and gave her to make a doll using the image. She was excited to see how beautiful I drew her image and was looking forward to make a beautiful doll. After she did hers, every other child was eager to make a doll with their own image (Beebe, 2000).
Excerpt from the field journal
02/05: this was a good sensory experience for Jane. She loves the doll and was happy how it came out well. She said, "I love me" I am going to show it to my mum and make her a doll from her image.  I believed that engaging the children in activities of representations would have a positive impact on them. This would make them attached to the project and their own work. It was an opportunity for them to practice the skills they learnt from the project.
Other representational experiences: Sketches and drawings
Since I use to draw sketches for each child, it was their turn to make sketches about the images they wanted to make.  John wanted so much to sketch on a superhero. He was waiting for this moment where he could showcase his talent.
Excerpt from the field journal
02/06: It was evident that John was talented in drawing. He made a perfect sketch of his dream super hero. He looked at his sketch with a smile and said, teacher I want to become a superhero like this. This was exciting and a good experience for me and John, who is five years old.
Phase 3: Endings and beginnings
The project was quite interesting and I had a good experience with the children. I would wish that the project would not end but my placement was over. It was a short time placement but I will be visiting the children once in a while. The children were also grown and wanted to learn other new things. They began to get interested in role plays using the dolls they had already made. There was so much learnt about the dolls and it was time to move to other things.
Excerpt from the field journal
02/07: it was time to face off this project. I offered the children with magazines with collection of dolls. They may keep the magazines as a remembrance of what they learnt as young children. The magazine seems colorful and with variety of images. Children loved them and it was my gift for them. Finally, we planned for a party to be held in school where all parents were invited. It was time to end the project. I sent every child with a note to their parents to ask them join us on a Friday evening to celebrate the success of the project.
Reflection on the doll painting project
This project was my best experience in my career. If I would be asked, I would want to teach the small kids again and again. Working with these children was quite enjoyable as I watched them develop talents and working on them. They also developed emotionally and would know what they wanted. Walking them through their talents and passion was the best achievement for me. I was able to learn their favorites and also had an opportunity to explore about dolls and superheroes.  We watched videos together and went to the field where I was able to learn their reactions. Maria was finally able to work and play with other children. I learnt that she grew in a neighborhood that had no children.  Children have learnt about teamwork and ways of expressing themselves.  They learnt how to interact with each other and ask for forgiveness whenever they wronged each other.  The children were concerned about the corn cobs and they tried making dolls out of them.
References
Beebe, K. (2000). Kindergaten Activities. New York. John Wiley & Sons.
Butler, S. & Kratz, D. (n.d). From Superhero to Real-Life Hero: Encouraging Healthy Play.
Retrieved April 16, 2014 from http://www.earlychildhoodnews.com/earlychildhood/article_view.aspx?ArticleID=567
Ferrari, V. (2001). Baby Dolls and Their Clothes: Dozens of Projects to Make (Pastimes). New
York: Martingale and Company
Sealey, M. (2001). Kinder Dolls: A Waldorf Doll-Making Handbook. New York: Hawthorn
Press
---
Are you busy and do not have time to handle your assignment? Are you scared that your paper will not make the grade? Do you have responsibilities that may hinder you from turning in your assignment on time? Are you tired and can barely handle your assignment? Are your grades inconsistent?
Whichever your reason is, it is valid! You can get professional academic help from our service at affordable rates. We have a team of professional academic writers who can handle all your assignments.
Plagiarism free papers
Timely delivery
Any deadline
Skilled, Experienced Native English Writers
Subject-relevant academic writer
Adherence to paper instructions
Ability to tackle bulk assignments
Reasonable prices
24/7 Customer Support
Get superb grades consistently
Online Academic Help With Different Subjects
Literature
Students barely have time to read. We got you! Have your literature essay or book review written without having the hassle of reading the book. You can get your literature paper custom-written for you by our literature specialists.
Finance
Do you struggle with finance? No need to torture yourself if finance is not your cup of tea. You can order your finance paper from our academic writing service and get 100% original work from competent finance experts.
Computer science
Computer science is a tough subject. Fortunately, our computer science experts are up to the match. No need to stress and have sleepless nights. Our academic writers will tackle all your computer science assignments and deliver them on time. Let us handle all your python, java, ruby, JavaScript, php , C+ assignments!
Psychology
While psychology may be an interesting subject, you may lack sufficient time to handle your assignments. Don't despair; by using our academic writing service, you can be assured of perfect grades. Moreover, your grades will be consistent.
Engineering
Engineering is quite a demanding subject. Students face a lot of pressure and barely have enough time to do what they love to do. Our academic writing service got you covered! Our engineering specialists follow the paper instructions and ensure timely delivery of the paper.
Nursing
In the nursing course, you may have difficulties with literature reviews, annotated bibliographies, critical essays, and other assignments. Our nursing assignment writers will offer you professional nursing paper help at low prices.
Sociology
Truth be told, sociology papers can be quite exhausting. Our academic writing service relieves you of fatigue, pressure, and stress. You can relax and have peace of mind as our academic writers handle your sociology assignment.
Business
We take pride in having some of the best business writers in the industry. Our business writers have a lot of experience in the field. They are reliable, and you can be assured of a high-grade paper. They are able to handle business papers of any subject, length, deadline, and difficulty!
Statistics
We boast of having some of the most experienced statistics experts in the industry. Our statistics experts have diverse skills, expertise, and knowledge to handle any kind of assignment. They have access to all kinds of software to get your assignment done.
Law
Writing a law essay may prove to be an insurmountable obstacle, especially when you need to know the peculiarities of the legislative framework. Take advantage of our top-notch law specialists and get superb grades and 100% satisfaction.
What discipline/subjects do you deal in?
We have highlighted some of the most popular subjects we handle above. Those are just a tip of the iceberg. We deal in all academic disciplines since our writers are as diverse. They have been drawn from across all disciplines, and orders are assigned to those writers believed to be the best in the field. In a nutshell, there is no task we cannot handle; all you need to do is place your order with us. As long as your instructions are clear, just trust we shall deliver irrespective of the discipline.
Are your writers competent enough to handle my paper?
Our essay writers are graduates with bachelor's, masters, Ph.D., and doctorate degrees in various subjects. The minimum requirement to be an essay writer with our essay writing service is to have a college degree. All our academic writers have a minimum of two years of academic writing. We have a stringent recruitment process to ensure that we get only the most competent essay writers in the industry. We also ensure that the writers are handsomely compensated for their value. The majority of our writers are native English speakers. As such, the fluency of language and grammar is impeccable.
What if I don't like the paper?
There is a very low likelihood that you won't like the paper.
Reasons being:
When assigning your order, we match the paper's discipline with the writer's field/specialization. Since all our writers are graduates, we match the paper's subject with the field the writer studied. For instance, if it's a nursing paper, only a nursing graduate and writer will handle it. Furthermore, all our writers have academic writing experience and top-notch research skills.
We have a quality assurance that reviews the paper before it gets to you. As such, we ensure that you get a paper that meets the required standard and will most definitely make the grade.
In the event that you don't like your paper:
The writer will revise the paper up to your pleasing. You have unlimited revisions. You simply need to highlight what specifically you don't like about the paper, and the writer will make the amendments. The paper will be revised until you are satisfied. Revisions are free of charge
We will have a different writer write the paper from scratch.
Last resort, if the above does not work, we will refund your money.
Will the professor find out I didn't write the paper myself?
Not at all. All papers are written from scratch. There is no way your tutor or instructor will realize that you did not write the paper yourself. In fact, we recommend using our assignment help services for consistent results.
What if the paper is plagiarized?
We check all papers for plagiarism before we submit them. We use powerful plagiarism checking software such as SafeAssign, LopesWrite, and Turnitin. We also upload the plagiarism report so that you can review it. We understand that plagiarism is academic suicide. We would not take the risk of submitting plagiarized work and jeopardize your academic journey. Furthermore, we do not sell or use prewritten papers, and each paper is written from scratch.
When will I get my paper?
You determine when you get the paper by setting the deadline when placing the order. All papers are delivered within the deadline. We are well aware that we operate in a time-sensitive industry. As such, we have laid out strategies to ensure that the client receives the paper on time and they never miss the deadline. We understand that papers that are submitted late have some points deducted. We do not want you to miss any points due to late submission. We work on beating deadlines by huge margins in order to ensure that you have ample time to review the paper before you submit it.
Will anyone find out that I used your services?
We have a privacy and confidentiality policy that guides our work. We NEVER share any customer information with third parties. Noone will ever know that you used our assignment help services. It's only between you and us. We are bound by our policies to protect the customer's identity and information. All your information, such as your names, phone number, email, order information, and so on, are protected. We have robust security systems that ensure that your data is protected. Hacking our systems is close to impossible, and it has never happened.
How our Assignment  Help Service Works
You fill all the paper instructions in the order form. Make sure you include all the helpful materials so that our academic writers can deliver the perfect paper. It will also help to eliminate unnecessary revisions.
2.      Pay for the order
Proceed to pay for the paper so that it can be assigned to one of our expert academic writers. The paper subject is matched with the writer's area of specialization.
3.      Track the progress
You communicate with the writer and know about the progress of the paper. The client can ask the writer for drafts of the paper. The client can upload extra material and include additional instructions from the lecturer. Receive a paper.
4.      Download the paper
The paper is sent to your email and uploaded to your personal account. You also get a plagiarism report attached to your paper.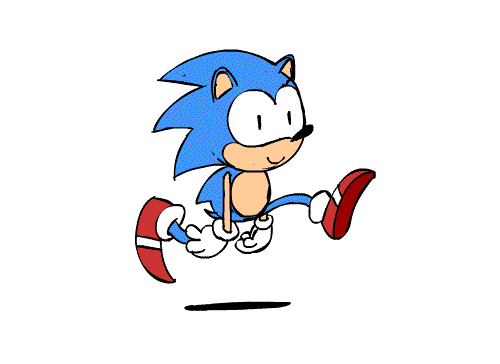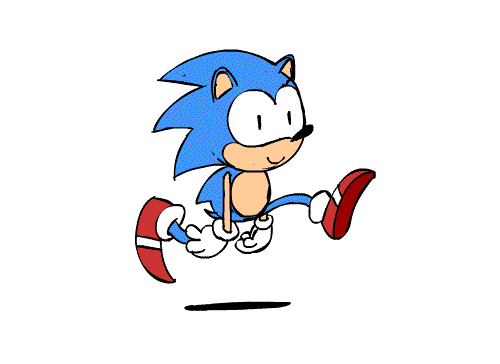 PLACE THIS ORDER OR A SIMILAR ORDER WITH US TODAY AND GET A PERFECT SCORE!!!
---