Customer Experience 1
Contents
Don't use plagiarized sources. Get Your Custom Essay on
Customer experience issues in Tanzania.
Just from $9/Page
Prospects of Customer Experience in Tanzania. 3
Appropriate Customer Experience Practices. 4
Customer Service Continuum Theory. 10
Introduction
When customer experience becomes important in an industry, the management team roles tend to be inclined towards the establishment of practices that build the best results and performance track. The banking sector is in a heavily service-intensive industry that relies on consumer behavior, much of which dictates the outcomes of customer experience. It gets more important for a banking institution to equip itself with the information and recourses that enable rapid response and reaction against unfavorable customer experience in such an industry. Opening a new banking outlet, particularly in an overseas location, it is imperative for the banking institution adequately prepares for the groundbreaking exercise and positioning that will facilitate sustainability.
Some of the intricate issues that determine the success of a newly opened branch in the banking sector are generally related to the first impression created regarding customer experience. Customer experience can be memorable for either good or bad reasons. How suitable and pleasant an experience gets to the newcomers is usually dependent on the trend set from the beginning. It follows that the remainder of the experience in a new market is defined in the initial stages of market positioning and establishment. Aware of these facts, Cooperative Bank and Smile UK Limited will require the detail of the following study regarding the new market in Tanzania for the creation of an appropriate customer.
According to Avaya (2008, P1), both local and international banking institutions find a huge challenge to balance their strategy mix and technological capacity to facilitate sustainable customer relationships. According to the revelations of the group, today's customer experience has changed a lot due to a number of factors. One of the most important factors that have necessitated a different approach to handling of customer experience is the easy availability of information that has impacted on customer expectations. In view of the new market in Tanzania, this study reveals some of the most important information that the management of Cooperative Bank and Smile will need to handle the changed customer experience issues in Tanzania.
UK Customer Experience
Comparing the banking sector in the UK to that in Tanzania, there are fundamental differences in the economic settings of the two countries. While the UK is an industrialized economy, Tanzania is a developing country, where profound differences in operations will be experienced. Performance in the developed economy presents quite enough experience of operating inside a competitive market, since investment is balanced into almost every sector. Competition is an experienced area therefore that the Cooperative Bank and Smile will depend on while making entry into the Tanzanian market. One of the major strategies that characterize operations of banks in such a crowded market is the creation of a sustainable customer relations program. It is therefore expected that the Cooperative Bank and Smile entry will have an upper hand in economic orientation in Tanzania due to the exposure already held. The fact that the Tanzanian economy is significantly compatible with the Commonwealth economic foundation makes the bank ideal for entry into a new system.
Prospects of Customer Experience in Tanzania
Entry into the Tanzanian banking market will perhaps require a mention of the factors likely to affect the customer experience in the East African region to a great extent on the African continent. One positive indicator of unlimited opportunities that the new market has in Tanzania is the relatively low penetration of banking sector into the population (ReConnect Africa, 2010, p1). Population figures indicated in Appendix 1 can be used to predict the performance of the banking sector under these factors (CIA, 2011, p1). Economic prospects of the country and the region are pointers that a good entry and customer experience strategy will face little resistance from economic environment. The cultural background in Tanzania is founded on a friendly and supportive environment arising from the faded Ujamaa socialism that would facilitate growth and thriving for customer experience in the banking sector (TANU, 1974, p120).
Today's Market Landscape
According to Microsoft (n.d, p4), today's banks are responsive of the customer needs than it used to be long ago. This is mainly due to changes in the socioeconomic space that human beings continue to experience. Customer experience in today's banking market is, therefore, a representation of a scenario undergoing several transformations. Customer emotions are stimulated to trigger the desired outcomes since earlier advertising expenditure seem ineffective. The information age is here with us and the transformations experienced through technology and innovation is likely to introduce even more changes into the future of the market (Ivens & Shaw, 2002, p5). According to Barnes (p17), getting customers to satisfaction is a matter of how well customer experience matches their needs. Generally, conduction of surveys will be a tool enough to indicate the amount of satisfaction that customers get from services of a certain trade. The banking industry will, therefore, continue to experience changes in the manner in which customers are handled.
Appropriate Customer Experience Practices
Different industries devise ways of ensuring that their customers act with loyalty and remain as part of the important and vocal stakeholders. Ensuring that the customer feels appreciated and important in the business defines the amount of transactions made, hence revenue. The customer experience practice embarked by individual businesses must therefore be or appear to be responsive of the needs of the customers. Almost every business has a different set of unique issues define their existence, but certain customer issues cut across all industry models. Dealing with the banking sector, several issues can be identified for the creation of the best customer experience that can translate into positive economic results. Knowledge of dealing with the customer is not only a management tool but an important cultural asset for the entire
organization's practice.
Firstly, organizational commitment in the banking sector is important in the establishment of the appropriate customer experience. Decision making and implementation of decided work plan at every level of the organization is determined by how responsive the workforce is. In order for the Cooperative Bank and Smile to achieve important progress in the initial entrance stages in Tanzania, employee commitment will be invaluable. Customers may not offer the best experience due to the various personality differences, but organizational commitment is usually designed to overcome any of such challenges. According to Shea (2008, p1), it is always important to equip the employees with the relevant information on how to deal with customers through research to unravel what customers like. The author calls such concept the Voice of the Customer (VOC), since the revelations thereon can be used in such an accuracy that the actual customer's voice would be. Decisions and policies to handle customers will be formulated with regard to the findings of such a study conducted to identify with the needs of a customer. It would be important for an overseas institution such as Cooperative Bank and Smile based in London to carry out such a study to equip the employees with the information they need for the same. Commitment arises when the management appreciates certain issues and incorporates them into the organizational policy framework.
Shea (1), reckons that to operate with the VOC concept, a well outlined structure and arrangement to direct the appropriate research findings into the policy framework. Research must be conducted in such a manner that useful information is obtained and possible technicalities accordingly translated into the proper scope and meaning. Clear and definite policy is then drawn out of the research findings and commitment sought from the employee quarters while enforcement resources are expected from the management.
Secondly, business initiatives must be formulated in tandem with the presenting customer precedence and opportunities. In order for the Cooperative Bank and Smile to successfully facilitate a balanced investment entry into the Tanzanian market, targets will have to be set in advance, in line with the main investment objectives that the parent institution envisions. Customer experience programs taken into consideration will then be formulated and compared against the provisions of the longer investment plans of the bank. The importance of this exercise is to ensure that the long term objectives of the bank are not eroded by overambitious suggestion to handle customers. Performance metrics and figures direct the amount of consideration that the management ought to give to the new branch with regard to customer experience. However, initial stages of market entry may not necessarily be guided by the performance in Tanzania, since it is the first instance of establishment. Priorities must be set out in ensuring that the most strategic issues of establishment take precedence in order for a smooth establishment to take place.
Thirdly, brand positioning must target customer loyalty into the future of the banks existence in the new environment (Ahmad & Clifton, 2009, p22).  Customer experience is determined by the first impression that the new entrant makes, depending on the features of the rest of the competitors. Within a competitive market, customers will be attracted to the players who handle their interests with the best welcoming gestures. In the event that the new entrant offers better or acceptable brand image, the customers are likely to embrace the services of the entrant. Contrary to this, the customer experience is severely damaged since the standards set by the market are higher than what the entrant can offer. Brand positioning will, therefore, be a factor of the perception that customers make of the entrant (96). This implies that the first impression created by Cooperative Bank and Smile will be expected to comply to the set market standards in Tanzania in order for a positive and favorable customer experience to be facilitated. Depending on the initial research performed on the market conditions, the management is equipped with the relevant information regarding the nature of brand positioning likely to attract enough customers to kick-start operations. Constant reviews of programs improving brand positioning are necessary to ensure that changes in market expectations do not leave the entrant in a less advantageous condition.
Copley (2004, p83) describes positioning as offering goods and services with a perspective that considers the customer as well as the rest of the market competition. The author mentions of managing issues as they arise in the market in order to have an advantage over the determining factors represented by competitors and customers. It is therefore imperative that customer experience is based on a perspective that is accorded the seriousness it deserves, such as competition would. The author further mentions of strategic positioning, which entails clear policy and strategy taken from an informed perspective that takes care of the brand name. Regarding the banking sector, it is obvious that the correct positioning will take customers' needs and competition into serious consideration.
Fourthly, customer experience will be a representation of how well the institution handles human beings, procedures, available products as well as delivery of services (Shea, 2008, p1). For the bank to facilitate a winning position for its customer experience, these four factors must be in consideration. People determine the success of any industry, both internally and externally. Human resource management directly impacts on customer experience as public relations and customer care services do. All the stakeholders must be satisfied with the operations of the bank in order for the customers to feel the same (Gitman & McDaniel, 2007, p520). Processes within the bank will also need to be clearly outlined and adherence measures taken into serious consideration before customers can accept to be served by the bank. Customers feel protected when procedures are laid out and their compliance guaranteed. The banking institution must also deliver financial products that represent the needs of the market in several ways. Delivery of the services must be done in such a manner that the customers feel that hey can associate and identify with such an institution.
Fifthly, competitive advantage in customer experience is enhanced by industry experiences when the environment becomes competitive (Schmitt, 2003, p11). It is estimated that some level of competition will be met in the Tanzanian market where customer experience will be directly proportional to level of competitiveness of the Cooperative Bank and Smile. Banking market experiences enjoyed by the bank in the UK will be importance in facilitating the identification of the competitive advantage the bank will enjoy in Tanzania. Customer experience elsewhere will be translated in some aspects and instances to make general customer consumption behavior in the two markets. Setting of goals prior to the actual entrance will determine the overall experience that the bank will have in Tanzania. Like observed earlier on, customer experience is usually performed from the informed perspective offered by the goals set prior to operations by the management.
Sixthly, customer experience heavily depends on the communication practices established from the beginning of operations. Cultural practices within an organization include communication practices where the banking industry is sensitive to the actual manner of communication established. Customer communication strategies are definitive of the customer experience that a bank has. For Cooperative Bank and Smile to achieve the appropriate customer experience as one of the strengths of its operations, it will be imperative that the initial customer contact is handled with the sensitivity it deserves. Customer expectations and actual feelings of the service must be matched as much as possible in order for a favorable experience to be achieved. This implies that the bank will be obliged to embark on frequent customer expectations surveys to establish exactly what the customers expect in the service delivered and their delivery format. It is from such informed grounds that the bank will formulate products and serves delivery plans to keep up with the demands of the customers. One of the responses expected from such an exercise is the formulation of a monitoring system that discerns the level of compliance with the laid out procedures and communication regulation requirements. Communication at all levels is supposed to facilitate delivery services such that customer standards are complied with (Fitch, 2007, p9).
Theoretical Approaches
There are several theoretical explanations why customer experience has to be approached in a certain manner and not anyhow. Several scholars have dedicated their research resources and time to unravel consumer consumption behavior, in order to offer the appropriate guidance to customer policy makers. Almost all cases of studies have demonstrated the need for any business entity to handle customers in a sensitive manner, since consumer behavior is guided by economic postulates of satisfaction of human needs and wants. Having understood the need to incorporate human needs models in unraveling consumer behavior for any product, decision and policy makers in a business organization are equipped with important resource. The following section details on some theoretical foundations on which customer experience seems to borrow from.
Hierarchy of Needs
According to Maslow, a certain hierarchy of needs dictates the manner in which human beings prioritize needs based on the limited nature of resources available to them (Shaw, 2007,  p52). The author reckons that customers must not feel as if they are subjects of neglect when they need to achieve them.  In a reducing order, biological, safety, identity, esteem and self actualization needs are sought. Customer experience is affected by the status of the immediate pressing need, with the most important factors being biological needs. Banking customer experience will rely on this order of needs priority (Chapman, 2004, p1).
Laddering Theory
Where information regarding consumer preferences is required to be extracted from a consumer, several techniques can be used to administer the extraction. One of such techniques employs the consultative but detailed interviewing of a customer to develop the needs profile. Such an interview is described as laddering, whereupon important information needed to unravel consumer preferences and behavior may be achieved. There are three elements of the technique as featured in the results. One of the elements is attributes, regarding the features of the product that the consumer perceives from the product.  The other elements are consequences as well as values that a consumer makes of a choice to use a certain commodity over the other. Laddering Theory, also known as Means-End Theory implies that interrogation can be used to provoke a customer's perceptions of a commodity or service to confirm that the three features determine consumption theory. A-C-V profiling implies that customers get motivated to consume goods on a certain order of influential features. The order of the features determine the level of compliance to a certain consumption behavior, hence the need for marketers to observe laddering before they push products down the throats of unwilling consumers (Olson & Reynolds, 2001, p25).
Customer Service Continuum Theory
Learning of the needs of the customer dictates how the product mix and service delivery should be presented to the customer. This is because responding to the customer demands will not only influence the industry's products to be offered but also dictates the manner in which the package is to be delivered. Advertising, therefore, becomes part of the equation while how to deliver the commodity becomes another important aspect of factors affecting consumer behavior. Some of the traditional trading practices have experienced fundamental changes which have affected the way of handling customers. On one hand, the customer has gained cynicism and can critique advertisements. As a result, something else must come in as a force to convince their choice of commodity for consumption. On the other hand, a more information oriented society increasingly demand explanations necessitating customer service departments. In addition, consumers are aware of their right to quality goods and service and they place demands for higher quality. Competition tends to thrive since customers will always look for better commodities and services prompted by quest for quality. Alternatively, a more individualistic population of consumers demand a more personalized attention and attendance of customers. Finally, customers demand for proof changes customer experience with a more alert market. The above factors implies that customer experience tends to attract reforms in the manner in which the customer is attended, hence an apparent customer service range develops (Murley, 1997, p234).
Conclusion
Slight market differences are expected to exist between the Tanzanian banking market and the UK market, with regard to customer experience. However, fundamental differences in economic settings in the two countries are likely to have a direct bearing on customer experience, considering that the industrialization status of the two is distantly apart.
There are several customer experience practices that managers are supposed to familiarize with, in order to develop the best image of the market. While most of the practices cut across various investment models, there are industry specific practices that market research carried out ought before entry ought to reveal.
Using the above mentioned theoretical approaches, it can be demonstrated that the consumers follow a certain marked behavior. It therefore follow that entry into a new banking market must consider the general rules of customer uptake of services offered and the best approach to handle them.
Bibliography
Ahmad, S. & Clifton, R. (2009) Brands and branding. London, UK: Profile Books Ltd.,
Allen, R., Greg, R. & Hill, N. (2007) Customer satisfaction: the customer experience through the customers' eyes. London, UK: The Leadership Factor
Anderson, K. & Kerr, C. (2002) Customer relationship management. New York, NY: McGraw-Hill Professional
Avaya (2008) Transforming the branch bank customer experience. [online] Available from: <http://www.avaya.com/uk/resource/assets/brochures/intell%20branch%20banking%20final%20ind3871.pdf> [accessed 9 March 2011]
Ballantyne, D., Christopher, M. & Payne A. (2002)  Relationship marketing: creating shareholder value. Burlington, MA: Butterworth-Heinemann
Barnes, J. G. (2006) Build our customer strategy: a guide to creating profitable customer experience. Hoboken, NJ: John-Wiley & Sons.
Chapman, A. (2004) "Maslow's Hierarchy of Needs," [online] Available from: http://www.businessballs.com/maslow.htm (accessed 10 March 2011)
Christopher, M., Clark, M., Payne, A. & Peck, H. (2003) Relations marketing fro competitive advantage: winning and keeping customers. Burlington, MA: Butterworth-Heinemann
CIA World Factbook (2011) [online] available from: https://www.cia.gov/library/publications/the-world-factbook/geos/tz.html (accessed 10 March 2011)
Copley, P. (2004) Marketing communications management: concepts and theories, cases and practices. Burlington, MA: Elsevier Butterworth-Heinemann Publishers
Dibeehi, Q.,  Shaw, C. & Walden, S. (2010) Customer experience: future trends and insights. New York, NY: Palgrave Macmillan
Dyche, J. (2002) The CRM handbook: a business guide to customer relationship management. Montreal, Canada: Addison-Wesley Publishers
Fitch, T. P. (2007) Career opportunities in banking, finance and insurance. New York, NY: Infobase Publishing
Foss, B. & Stone, M. (2001) Successful customer relationship marketing: new thinking, new strategies, new tools for getting closer to your customers. London, UK: Kogan Page Ldt.
Gitman, L. J. & McDaniel, C. (2007) The future of business: the essentials. Mason, OH: Cengage Learning
Goodman, J. A. (2009) Strategic customer service: managing the customer experience to increase positive word of mouth, build loyalty and maximize profits. New York, NY:  AMACOM Div American Management Association.
Greenberg, P. (2004) CRM at the speed of light: essential customer strategies for the 21st century. New York, NY: McGraw-Hill Professional
Hansen, U. & Henning-Tharau, T. (2000) Relationship marketing: gaining competitive advantage through customer satisfaction and customer retention. Hannover, Germany: Springer-Velag Berlin Heidleberg
Ivens, J & Shaw, C. (2002) Building great customer experiences. New York, NY: Palgrave Macmillan
Microsoft, (n.d) Changing the banking customer experience: increasing  [online] Available from: <http://bankjobsearch.com/MAVERICKSINBANKING/Libraries/Microsoft_Whitepapers/Changing_the_Banking_Customer_Experience.sflb.ashx> [accessed 9 March 2011]
Murley, P. (1997) Gower handbook of customer service. Hampshire, UK: Gower Publishing, Ltd.,
Olson, J. C. & Reynolds, T. J. (2001) Understanding consumer decision making: the means-end approach and advertising strategy. Mahwah, NJ: Lawrence Erlbaum Associates, Inc., Publishers
Peppers, D. & Rogers, M. (2004) Managing customer relationships: a strategic framework. Hoboken, NJ: John-Wiley and Sons
ReConnect Africa (2010) Is Tanzania's banking sector ready for a nudge from Kenya? [online] Available from: <http://www.reconnectafrica.com/business/is-tanzanias-banking-sector-ready-for-a-nudge-from-kenya-2.html> [accessed 9 March 2011]
Reynolds, J. (2002) A practical guide to CRM: building more profitable customer relationships. New York, NY: Focal Press
Schmitt, B. (2003) Customer experience management: a revolutionary approach to connecting with your customers. Hoboken, NJ: John Wiley and Sons
Shaw, C. (2007) The DNA of customer experience. New York, NY: Palgrave Macmillan
Shea, L. G. (2008) Forget the theory: practical considerations for listening to the customer experience. [online] Available from: http://www.icmi.com/Resources/Articles/2008/May/Forget-the-Theory-Practical-Considerations-for-Listening-to-the-Customer-Experience.aspx [accessed 10 March 2011]
TANU (1974) Towards Ujamaa: twenty years of TANU leadership. Dar Es Salaam, Tanzania: East African Literature Bureau
Wilburn, M. (2006) Managing the customer experience: a measurement-based approach. Milwaukee, WI: ASQ Quality Press
Appendix 1: Tanzania's Population Estimates as at 2010
Total population
41,892, 895

 

Population growth rate
2.032%
Birth rate
33.44 births/ 1000

 

Death rate
12.31 deaths/1000
Age structure:          0-14 years

0-14years

43%

 

15-64 years
54.1%
65 years and above
2.9%
Adopted from:  CIA Factbook (2011) [online] available from: https://www.cia.gov/library/publications/the-world-factbook/geos/tz.html (accessed 10 March 2011)
---
Are you busy and do not have time to handle your assignment? Are you scared that your paper will not make the grade? Do you have responsibilities that may hinder you from turning in your assignment on time? Are you tired and can barely handle your assignment? Are your grades inconsistent?
Whichever your reason is, it is valid! You can get professional academic help from our service at affordable rates. We have a team of professional academic writers who can handle all your assignments.
Plagiarism free papers
Timely delivery
Any deadline
Skilled, Experienced Native English Writers
Subject-relevant academic writer
Adherence to paper instructions
Ability to tackle bulk assignments
Reasonable prices
24/7 Customer Support
Get superb grades consistently
Online Academic Help With Different Subjects
Literature
Students barely have time to read. We got you! Have your literature essay or book review written without having the hassle of reading the book. You can get your literature paper custom-written for you by our literature specialists.
Finance
Do you struggle with finance? No need to torture yourself if finance is not your cup of tea. You can order your finance paper from our academic writing service and get 100% original work from competent finance experts.
Computer science
Computer science is a tough subject. Fortunately, our computer science experts are up to the match. No need to stress and have sleepless nights. Our academic writers will tackle all your computer science assignments and deliver them on time. Let us handle all your python, java, ruby, JavaScript, php , C+ assignments!
Psychology
While psychology may be an interesting subject, you may lack sufficient time to handle your assignments. Don't despair; by using our academic writing service, you can be assured of perfect grades. Moreover, your grades will be consistent.
Engineering
Engineering is quite a demanding subject. Students face a lot of pressure and barely have enough time to do what they love to do. Our academic writing service got you covered! Our engineering specialists follow the paper instructions and ensure timely delivery of the paper.
Nursing
In the nursing course, you may have difficulties with literature reviews, annotated bibliographies, critical essays, and other assignments. Our nursing assignment writers will offer you professional nursing paper help at low prices.
Sociology
Truth be told, sociology papers can be quite exhausting. Our academic writing service relieves you of fatigue, pressure, and stress. You can relax and have peace of mind as our academic writers handle your sociology assignment.
Business
We take pride in having some of the best business writers in the industry. Our business writers have a lot of experience in the field. They are reliable, and you can be assured of a high-grade paper. They are able to handle business papers of any subject, length, deadline, and difficulty!
Statistics
We boast of having some of the most experienced statistics experts in the industry. Our statistics experts have diverse skills, expertise, and knowledge to handle any kind of assignment. They have access to all kinds of software to get your assignment done.
Law
Writing a law essay may prove to be an insurmountable obstacle, especially when you need to know the peculiarities of the legislative framework. Take advantage of our top-notch law specialists and get superb grades and 100% satisfaction.
What discipline/subjects do you deal in?
We have highlighted some of the most popular subjects we handle above. Those are just a tip of the iceberg. We deal in all academic disciplines since our writers are as diverse. They have been drawn from across all disciplines, and orders are assigned to those writers believed to be the best in the field. In a nutshell, there is no task we cannot handle; all you need to do is place your order with us. As long as your instructions are clear, just trust we shall deliver irrespective of the discipline.
Are your writers competent enough to handle my paper?
Our essay writers are graduates with bachelor's, masters, Ph.D., and doctorate degrees in various subjects. The minimum requirement to be an essay writer with our essay writing service is to have a college degree. All our academic writers have a minimum of two years of academic writing. We have a stringent recruitment process to ensure that we get only the most competent essay writers in the industry. We also ensure that the writers are handsomely compensated for their value. The majority of our writers are native English speakers. As such, the fluency of language and grammar is impeccable.
What if I don't like the paper?
There is a very low likelihood that you won't like the paper.
Reasons being:
When assigning your order, we match the paper's discipline with the writer's field/specialization. Since all our writers are graduates, we match the paper's subject with the field the writer studied. For instance, if it's a nursing paper, only a nursing graduate and writer will handle it. Furthermore, all our writers have academic writing experience and top-notch research skills.
We have a quality assurance that reviews the paper before it gets to you. As such, we ensure that you get a paper that meets the required standard and will most definitely make the grade.
In the event that you don't like your paper:
The writer will revise the paper up to your pleasing. You have unlimited revisions. You simply need to highlight what specifically you don't like about the paper, and the writer will make the amendments. The paper will be revised until you are satisfied. Revisions are free of charge
We will have a different writer write the paper from scratch.
Last resort, if the above does not work, we will refund your money.
Will the professor find out I didn't write the paper myself?
Not at all. All papers are written from scratch. There is no way your tutor or instructor will realize that you did not write the paper yourself. In fact, we recommend using our assignment help services for consistent results.
What if the paper is plagiarized?
We check all papers for plagiarism before we submit them. We use powerful plagiarism checking software such as SafeAssign, LopesWrite, and Turnitin. We also upload the plagiarism report so that you can review it. We understand that plagiarism is academic suicide. We would not take the risk of submitting plagiarized work and jeopardize your academic journey. Furthermore, we do not sell or use prewritten papers, and each paper is written from scratch.
When will I get my paper?
You determine when you get the paper by setting the deadline when placing the order. All papers are delivered within the deadline. We are well aware that we operate in a time-sensitive industry. As such, we have laid out strategies to ensure that the client receives the paper on time and they never miss the deadline. We understand that papers that are submitted late have some points deducted. We do not want you to miss any points due to late submission. We work on beating deadlines by huge margins in order to ensure that you have ample time to review the paper before you submit it.
Will anyone find out that I used your services?
We have a privacy and confidentiality policy that guides our work. We NEVER share any customer information with third parties. Noone will ever know that you used our assignment help services. It's only between you and us. We are bound by our policies to protect the customer's identity and information. All your information, such as your names, phone number, email, order information, and so on, are protected. We have robust security systems that ensure that your data is protected. Hacking our systems is close to impossible, and it has never happened.
How our Assignment  Help Service Works
You fill all the paper instructions in the order form. Make sure you include all the helpful materials so that our academic writers can deliver the perfect paper. It will also help to eliminate unnecessary revisions.
2.      Pay for the order
Proceed to pay for the paper so that it can be assigned to one of our expert academic writers. The paper subject is matched with the writer's area of specialization.
3.      Track the progress
You communicate with the writer and know about the progress of the paper. The client can ask the writer for drafts of the paper. The client can upload extra material and include additional instructions from the lecturer. Receive a paper.
4.      Download the paper
The paper is sent to your email and uploaded to your personal account. You also get a plagiarism report attached to your paper.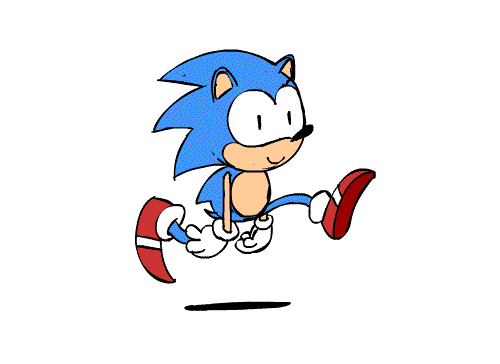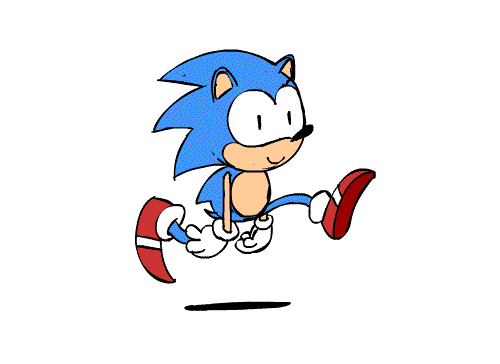 PLACE THIS ORDER OR A SIMILAR ORDER WITH US TODAY AND GET A PERFECT SCORE!!!
---