Crown Prosecution Service
The establishment of 1986, the Crown Prosecution Service (CPS) was brought about by 1985, Prosecution of Offences Act and 1984, PACE (Police and Criminal Evidence) Act 1984 (PACE) (Slapper & Kelly, p. 433). The CPS is in charge of prosecuting criminal cases, on behalf of the state, which are investigated by the police in Wales and England. 1988, Legal Aid Act makes it possible for defendants facing court appearances and on low incomes, the chance to receive legal assistance for free. In the past, the Access to Justice Act (s12) of 1999 directed the Legal Services Commission (LSC) to have a Criminal Defence Service (CDS) set up. 1999, Access to Justice Act also provided for public defenders appointment (Griffiths & Pritchard, 2010, p. 224). This has the implication that each individual person arrested for a crime, in spite of his or her status, is legally unrestricted to have an independent and a free legal representative present, prior to the commencement of police interviews. The Crown Prosecution Service will focus on criticism while at the same time identifying and evaluating CPS's functions, as well as, its applicability in defence during criminal trials. In addition, the paper will also focus on identifying and discussing sentencing powers as well as limitations that are accessible by a Judge during a particular criminal case.
Prior to the establishment of the CPS in 1986, the police conducted prosecutions that were presented by the state. Most of the people took into consideration that crime investigation should be treated separately from hearing cases as well as that that conflicts the role played by the police during prosecution. The passing of the PACE Act that was led by the Phillips Commission stated that, in England and Wales, there was no uniform system of prosecution. According to Griffiths & Pritchard (2010) the English Criminal Justice system could be described as an adversarial system; however, the system has shifted slightly to towards an inquisitorial system so as to increase efficiency and increasing the role of the judge through for instance judicial case management (Griffiths & Pritchard, 2010, p. 216). Establishment of CPS was mainly focused on conforming specific roles and functions. The mentioned roles and functions included the making of decisions especially on which kind of offences should be charged and case reviews to ensure sufficiency of the evidence to commence a criminal case and the responsibility for the case and other functions. Nevertheless the Crown Prosecution Service, for most of its time, never partakes in its functions and roles efficiently thus one of CPS criticisms is its figure of discontinued cases.
Don't use plagiarized sources. Get Your Custom Essay on
The functions of the Crown Prosecution Service
Just from $9/Page
As mentioned earlier, the CPS has four principal functions consisting of which offences should be charged, ensuring that there is adequate evidence by reviewing the case files before its commencement, the CPS is also accountable for the cases presented by the police. The CPS is also in charge of prosecuting cases that are in the Crown, as well as, Magistrates Courts. Nevertheless, not each and every one the mentioned functions are carried out in a reasonable standard unveiling some of the criticisms of CPS' functions and roles. Some of the key criticisms were in the number of cases that had been discontinued. For instance, it was evident that the Crown Prosecution Service was accountable for over thirty-eight per cent of cases that were dropped in 2004. This was one of the reasons which formed the basis of delays that consequently resulting to unorthodox increment of tax of over 173 million pounds where 24 million pounds was due to Crown Prosecution Service. An example of a case which highlights CPS failures is the assassination of Dr Joan Francisco, in the year 1993.
Fundamentally, CPS was created in order to present police investigation facts, as well as, aid in determining the genuineness of a trial. Authority to make decisions of whether or not a defendant ought to be prosecuted lies on CPS and the DPP (Director of Public Prosecutions) who is the head of CPS enjoys separate powers to, or control the bringing of certain prosecutors (Griffiths & Pritchard, 2010, p.249). A situation of socio-economic status, although unwittingly, may be discriminated against by the police agencies. Sanders (1985) aptly states that "class bias is a recurring theme in criminal justice study" (Sanders 1985, p.176). Therefore, the Crown Prosecution Service has an obligation to prove devoid of doubt that a crime was committed prior to a conviction been secured.
The other principal responsibility of the CPS is testing evidence for admissibility, as well as, reliability before trial. Nevertheless, Crown Prosecution Service has been under serious scrutiny and profound criticism by Police agencies. This is evident in the Guildhall Report (1999) for the huge figures of cases being acquitted or dropped by the Crown Courts because of poor case management. The CPS has been re-organized due to such criticisms. Currently, they are now split into forty-two areas with each district having a Crown Court Prosecutor; moreover, CPS staff at the moment is located in police stations to ensure that they provide necessary advice the agencies during trail. Such significant participation have brought in, considerable changes but the move appears challenging especially in the establishment of the CPS in the first place. Nevertheless, CPS plays a crucial function in making sure that justice is served.
The defence's core intentions
The defence's core intentions could be a provision of advisory the defendant. This can be seen in their principal prosecution's course of action, which may be pending; prosecution's case assessment, arguing in opposition to it were indispensable, and on condition that the available evidence will provide the best outcome. They ought to make sure that there a fair trial for the defendants. The question of "How can you defend an individual that is guilty?" is repeatedly posed to the defence lawyers. It is clear that the CPS role is not judging, but representing the defendant. Judgment, on the other hand, is passed the Jury, Judge or the Magistrates. In the same way, the onus of proof of an offence that has been committed is placed upon the Crown Prosecution Service. Defence lawyers can by no means have the surety that a defendant is guilty or not. There have been so many instances in criminal cases where innocent persons have admitted of being guilty. For instance, the high acquittals rates in trials that involve rape frequently lead to the prosecution having to reduce the charge to a normal offence against the individual, in exchange for a guilty plea; this means that the offenders who be given psychiatric attention, never receive that assistance. Plea bargaining may be against the principle that all offenders ought to be punished for their unlawful actions (Griffiths & Pritchard, 2010, p. 231). However, if the defendant admits of being guilty then the role of the defence role may be to seek a lenient sentence based on that omission.
There are numerous stages in a criminal trial and at every stage; the CPS plausibly carries the most of the burden. For the period of the first pre-trial hearing at the Magistrates Court, the Crown Prosecution Service ought to demonstrate that there may be a prima facie case to answer; stipulated that they fail; then the case might be dismissed by the Magistrate (Griffiths & Pritchard, 2010, p. 231). Nevertheless, this does not mean that the accused might not face supplementary prosecution as the Crown Prosecution Service may get hold of additional evidence from the police agencies. In intricate cases, there may be several pre-trial hearings, mainly in cases that are listed at Crown Court. These hearings are meant for both sides to establish preliminary procedural matters. Claims and allegations have been made; that defence lawyers and teams intentionally cause postponements in these hearings, and reasons given are that it influences the memories of witnesses, or the delays sustain their income. As pointed out by Burton (2001), the main problem faced by any person seeking to review such resolutions is having the ability to obtain the reasons for such resolutions from the prosecution. There may be obvious reasons why such reasons ought not to be disclosed and these occur from similar arguments as to the rationale behind prosecutorial discretion, in general, ought to be reviewed only in circumstances which are exceptional (Burton 2001, p.378). Furthermore, trials may necessitate adjournment due to the Crown Prosecution Service waiting for evidence in forensic results or supplementary reports.
Under 1996, (CPI) Criminal Procedure and Investigations Act, during the pre-trial hearings, both sides are obligated to disclose beforehand undisclosed points well-known to each other. Nonetheless, this Act states clearly that the Crown Prosecution Service ought not to disclose information that they feel can weaken their case; as a result, this exclusive control raises anxieties for lots of defence lawyers. Nevertheless, the Crown Prosecution Service may also be required to update the defence beforehand of the criminal record or bad character, of any witness that they intend to call. When a trial commences, the criminal record delivers a starting speech and carry out an examination in chief. This may be done to elicit evidence complementary to their case. Nevertheless, they ought not to ask or prompt leading questions, nor refer or question any witnesses to prior statements they had made, in spite of arising contradictions. This may prove challenging as the court's atmosphere may overwhelm the witness. Therefore, the witnesses may forget to point out some information (Huxley & Martin, 2008). All the same, the Crown Prosecution Service ought to be mindful that their solitary purpose may be to submit the facts of the criminal case and to aid in determining the truth.
The prosecution witnesses are then cross-examined by defence to test their evidence on that case, trying to discredit it or display that they are untrustworthy. However, it must be recognized that while they are under a responsibility to put ahead of the defendant's situation, they must not allow their individual viewpoint or any emotions of lawful discontentment to prevent them from this course (Martin, 2002). Hence, they must prevent spending time through repeating of questions, bullying, concerns or needless attacks. Protection attorneys have continuously come under judgment for violence tactics. Even so, it is their responsibility to cross-examine powerfully if they are to make sure the person charged gets a reasonable trial. The Crown Prosecution Service may then re-examine their witnesses, they do this to relieve the consequences of the cross-examination, but it must only deal with the factors that it brought up and not used to generate new evidence. They then produce supporting evidence that can provide a deference submission. If these invites are refused then the procedure repeats, with the defense presenting their situation. Both parties must follow the aforementioned decorum. The defense and the CPS then gracefully provide ending presentations and the jury retires to consider their judgment.
If a Jury provides a judgment of guilt for the murder, then a life imprisonment is compulsory, although this does not actually mean life. The 2003 Criminal Justice Act places recommendations for life sentences; these differ significantly based on the characteristics of the criminal activity. The 2003 Act indicates that a Magistrate or a Judge may impose a 30 years minimum sentence for a particularly heinous single killing while most other unique murders ought to be subject to a 12 years minimum sentence. However, the Criminal Justice Act also gives the Judge the power to alter the sentence up-wards or down-wards of the recommendations. Therefore, a judge has to consider numerous factors prior to passing a sentence. They take the defendant's record, age, personality into consideration, and place significance on Social Enquiry Report that provides in-depth details of the defendant's conditions and background (Tausz, & Hoyano 2012, p.40).
This report is regarded important in the sentencing process; it indicates any aspects that may have caused the committing of the criminal activity, and indicates the defendant's likely reactions to various sentences that may be dealt (Daw, & Solomon, 2010, p.745). The defense is permitted to comment on the sentencing procedure through a request in mitigation. They may claim about the conditions in which the criminal activity took place, the defendant's conduct after the offence and aspects in their individual lives that might indicate their capability to reform. However, the Judge's responsibility is to encourage retribution for the criminal activity committed; they also have a responsibility to secure people and implement prohibition bearing in mind that the defendant ought to be given to be given an opportunity to reform (Martin, 2008) Even so, a recommendation does not mean that the charged individual will be released once he or she has been served the minimum term; it essentially implies that it is earliest time that they may be regarded for parole.
Conclusion
It is obvious that the pressure of evidence falls upon the CPS which has been the subject of criticism. This must be difficult at times, especially when considering that the defense has a responsibility to powerfully process any evidence presented; if a defense is competent in this place then it could result in inadequate proof being thrown in the jury's thoughts. Thus, a criminal may be found innocent (Griffiths & Pritchard, 2010, p.249). Nevertheless, the reality remains that the CPS must try to make sure that their situation is leak-proof as injustices are not unprecedented. There is no space for mistake. The Butler Report (1999) made a number of recommendations concerning the practices of the CPS, all of which were acknowledged by the CPS and resulted in the issuing of a new code of conduct in the year 2000.[1]
Most judges also bring significant problems, as they ought to make sure that retribution is dealt with. It is a typical false impression that many suggest life sentences ought to be dealt with; thus, many judges are belittled for being too lenient, but this is incorrect. Passing a judgment can be no simple process. Padfield (2010) questions whether "out-of-court" disposal may result in similar penalty had the case been heard by a judge in court: "repeatedly the fixed penalty is elevated than the defendant would be given the equivalent case in court. Any irritating conditions may have caused to the criminal activity being committed, and the variation is wide and no two situations are the same. It is obvious that the criminal procedure is verbose and at times aggressive, but verbal exchanges between both parties and the judge's greatest choice are important for justice to succeed.
 Bibliography
Burton, M. 2001. Reviewing Crown Prosecution Service decisions not to prosecute.
Crim LR 374. p.378
Daw, R. & Solomon, A. 2010. Assisted suicide and identifying the public interest in the decision
to prosecute. Crim. L.R, 10, pp.737-751.
Griffiths, A. & Pritchard, J. 2010. Law for Non-Lawyers, 3rd edition. Bangor University.
Huxley, B. & Martin, J. 2008. Unlocking the English Legal System, London, England. Hodder
and Stroughton Educational
Sanders, A. 1985. Class Bias in Prosecutions. The Howard J. Crim. Justice
24(3), pp.176-199.
Slapper, G. & Kelly, D. 2003. The English Legal System. Ch. 10. Criminal Justice Process: The
Prosecution. (6th Ed.). Cavendish Publishing.
Tausz, D & Hoyano, L. 2012. Decision to prosecute: whether decision of defendant to prosecute
a child for alleged sexual abuse by her of her two younger sisters amenable to judicial review. Crim. L.R, 1, pp.39-46.
Martin, J. 2002. The English Legal System, London, England. Hodder and Stroughton
Educational.
Martin, J. 2008. The Facts at Your Fingertips: Criminal Law. London, England. Hodder and
Stroughton Educational.
[1] The Decision to Prosecute in the UK is governed by the Code for Crown Prosecutors. This can be accessed through www.cps.gov.uk
---
Are you busy and do not have time to handle your assignment? Are you scared that your paper will not make the grade? Do you have responsibilities that may hinder you from turning in your assignment on time? Are you tired and can barely handle your assignment? Are your grades inconsistent?
Whichever your reason is, it is valid! You can get professional academic help from our service at affordable rates. We have a team of professional academic writers who can handle all your assignments.
Plagiarism free papers
Timely delivery
Any deadline
Skilled, Experienced Native English Writers
Subject-relevant academic writer
Adherence to paper instructions
Ability to tackle bulk assignments
Reasonable prices
24/7 Customer Support
Get superb grades consistently
Online Academic Help With Different Subjects
Literature
Students barely have time to read. We got you! Have your literature essay or book review written without having the hassle of reading the book. You can get your literature paper custom-written for you by our literature specialists.
Finance
Do you struggle with finance? No need to torture yourself if finance is not your cup of tea. You can order your finance paper from our academic writing service and get 100% original work from competent finance experts.
Computer science
Computer science is a tough subject. Fortunately, our computer science experts are up to the match. No need to stress and have sleepless nights. Our academic writers will tackle all your computer science assignments and deliver them on time. Let us handle all your python, java, ruby, JavaScript, php , C+ assignments!
Psychology
While psychology may be an interesting subject, you may lack sufficient time to handle your assignments. Don't despair; by using our academic writing service, you can be assured of perfect grades. Moreover, your grades will be consistent.
Engineering
Engineering is quite a demanding subject. Students face a lot of pressure and barely have enough time to do what they love to do. Our academic writing service got you covered! Our engineering specialists follow the paper instructions and ensure timely delivery of the paper.
Nursing
In the nursing course, you may have difficulties with literature reviews, annotated bibliographies, critical essays, and other assignments. Our nursing assignment writers will offer you professional nursing paper help at low prices.
Sociology
Truth be told, sociology papers can be quite exhausting. Our academic writing service relieves you of fatigue, pressure, and stress. You can relax and have peace of mind as our academic writers handle your sociology assignment.
Business
We take pride in having some of the best business writers in the industry. Our business writers have a lot of experience in the field. They are reliable, and you can be assured of a high-grade paper. They are able to handle business papers of any subject, length, deadline, and difficulty!
Statistics
We boast of having some of the most experienced statistics experts in the industry. Our statistics experts have diverse skills, expertise, and knowledge to handle any kind of assignment. They have access to all kinds of software to get your assignment done.
Law
Writing a law essay may prove to be an insurmountable obstacle, especially when you need to know the peculiarities of the legislative framework. Take advantage of our top-notch law specialists and get superb grades and 100% satisfaction.
What discipline/subjects do you deal in?
We have highlighted some of the most popular subjects we handle above. Those are just a tip of the iceberg. We deal in all academic disciplines since our writers are as diverse. They have been drawn from across all disciplines, and orders are assigned to those writers believed to be the best in the field. In a nutshell, there is no task we cannot handle; all you need to do is place your order with us. As long as your instructions are clear, just trust we shall deliver irrespective of the discipline.
Are your writers competent enough to handle my paper?
Our essay writers are graduates with bachelor's, masters, Ph.D., and doctorate degrees in various subjects. The minimum requirement to be an essay writer with our essay writing service is to have a college degree. All our academic writers have a minimum of two years of academic writing. We have a stringent recruitment process to ensure that we get only the most competent essay writers in the industry. We also ensure that the writers are handsomely compensated for their value. The majority of our writers are native English speakers. As such, the fluency of language and grammar is impeccable.
What if I don't like the paper?
There is a very low likelihood that you won't like the paper.
Reasons being:
When assigning your order, we match the paper's discipline with the writer's field/specialization. Since all our writers are graduates, we match the paper's subject with the field the writer studied. For instance, if it's a nursing paper, only a nursing graduate and writer will handle it. Furthermore, all our writers have academic writing experience and top-notch research skills.
We have a quality assurance that reviews the paper before it gets to you. As such, we ensure that you get a paper that meets the required standard and will most definitely make the grade.
In the event that you don't like your paper:
The writer will revise the paper up to your pleasing. You have unlimited revisions. You simply need to highlight what specifically you don't like about the paper, and the writer will make the amendments. The paper will be revised until you are satisfied. Revisions are free of charge
We will have a different writer write the paper from scratch.
Last resort, if the above does not work, we will refund your money.
Will the professor find out I didn't write the paper myself?
Not at all. All papers are written from scratch. There is no way your tutor or instructor will realize that you did not write the paper yourself. In fact, we recommend using our assignment help services for consistent results.
What if the paper is plagiarized?
We check all papers for plagiarism before we submit them. We use powerful plagiarism checking software such as SafeAssign, LopesWrite, and Turnitin. We also upload the plagiarism report so that you can review it. We understand that plagiarism is academic suicide. We would not take the risk of submitting plagiarized work and jeopardize your academic journey. Furthermore, we do not sell or use prewritten papers, and each paper is written from scratch.
When will I get my paper?
You determine when you get the paper by setting the deadline when placing the order. All papers are delivered within the deadline. We are well aware that we operate in a time-sensitive industry. As such, we have laid out strategies to ensure that the client receives the paper on time and they never miss the deadline. We understand that papers that are submitted late have some points deducted. We do not want you to miss any points due to late submission. We work on beating deadlines by huge margins in order to ensure that you have ample time to review the paper before you submit it.
Will anyone find out that I used your services?
We have a privacy and confidentiality policy that guides our work. We NEVER share any customer information with third parties. Noone will ever know that you used our assignment help services. It's only between you and us. We are bound by our policies to protect the customer's identity and information. All your information, such as your names, phone number, email, order information, and so on, are protected. We have robust security systems that ensure that your data is protected. Hacking our systems is close to impossible, and it has never happened.
How our Assignment  Help Service Works
You fill all the paper instructions in the order form. Make sure you include all the helpful materials so that our academic writers can deliver the perfect paper. It will also help to eliminate unnecessary revisions.
2.      Pay for the order
Proceed to pay for the paper so that it can be assigned to one of our expert academic writers. The paper subject is matched with the writer's area of specialization.
3.      Track the progress
You communicate with the writer and know about the progress of the paper. The client can ask the writer for drafts of the paper. The client can upload extra material and include additional instructions from the lecturer. Receive a paper.
4.      Download the paper
The paper is sent to your email and uploaded to your personal account. You also get a plagiarism report attached to your paper.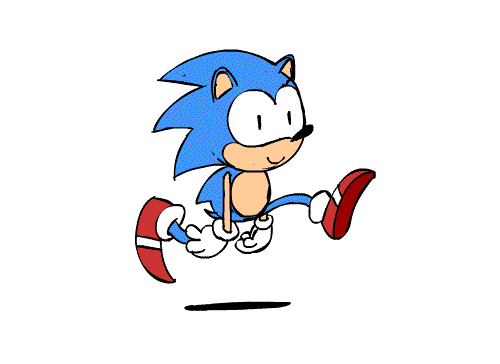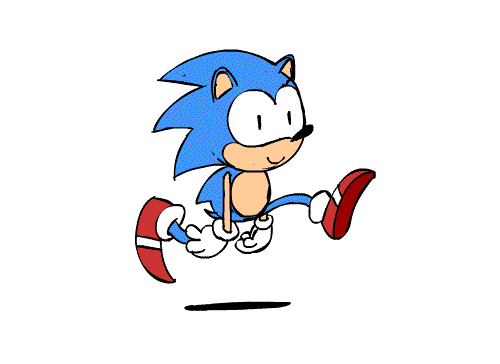 PLACE THIS ORDER OR A SIMILAR ORDER WITH US TODAY AND GET A PERFECT SCORE!!!
---