Program & Project Management Experiences from Eurotunnel: Impact on the Current Cross Rail Programme Management
[Abstract]
Megainfrastcutre networks are highly complex, costly, challenging to conceive and develop and have long-lasting substantial direct development impacts on economies, communities and institutions at the local, regional, national and international level. The report is an evaluation of lessons learned from Eurotunnel Project and their applicability and relevance to the ongoing Crossrail development. Integration of assessment and case study methodology is used in the research. Results identify key learning points from the Eurotunnel project as; effective governance mechanism, proper reporting system, fast decision making, and good stakeholder management. Principal negative aspects of the Eurotunnel project include; lack of strong client sponsorship, poor relationship between suppliers and clients, multiple disputes and claims, and poor forecasting and planning. Key recommendations to the ongoing Crossrail project include; establishment of an efficient team, crafting an effective governance mechanism, establishing an explicit communication strategy, clear identification of targets and ensuring an excellent non-adversarial client-supplier culture.
Methods and Data/Results
The report evaluates the lessons learned from the Eurotunnel project and their applicability and relevance to the ongoing Crossrail project. Large projects spanning many years are often faced with multiple foreseeable and unforeseeable risks which can be mitigated by borrowing from the experiences of other related projects. Given the complex stakeholder environment for Crossrail, it is vitally important to ensure excellent project management, client governance, proper communications and appropriate reporting throughout the project lifecycle. The Eurotunnel project and Crossrail have a lot in common such as wide range of stakeholders, significant public and political interest, numerous interfaces and significant financial costs. The report uses an integration of assessment and case study methodology to identify and evaluate both the positive and the negative experiences that can be drawn from the Eurotunnel project and applied in Crossrail.
Don't use plagiarized sources. Get Your Custom Essay on
Current Cross Rail Programme Management
Just from $9/Page
The report is basically a summary, synthesis and critique of existing literature on both the Eurotunnel and the Crossrail projects. Publicly available information from books, reports, journal articles, reviews, independent expert opinions and case studies of relevance to Crossrail and Eurotunnel are used in the study. Primary results indicate that Crossrail can learn and borrow from the strong benefits of having a simple, straightforward governance structure, which was a key determinant of Eurotunnel success. Good, transparent, all inclusive stakeholder management process is also an identified key contributor to Eurotunnel's success. A negative lesson that can be learnt from Channel Tunnel's experience the relationships between the suppliers and the client was adversarial and poorly conceived. This resulted in time delays and multiple claims for additional payment. Primary recommendations are that Crossrail should focus on having a lean, efficient and effective management team. The team must also have clear targets and that the communication strategies must be well structured and planned throughout the project life cycle.
Introduction and Literature Survey
Background
Physical mega infrastructure networks are often, highly complex, costly and have long lasting substantial direct development impacts on economies, communities and institutions at the local, regional, national and international levels. Due to the complexity of such projects with multiple risks, uncertainties and challenges, professional programme and project management is critical to ensuring their success. An innovative research by OMEGA Center recommended that new or ongoing megaprojects can save valuable time and financial resources by learning from previous projects' practices and experiences (Nuno and Lundrigan, 2013: p.1). Crossrail project is currently Europe's largest and most complex infrastructure program with several concurrently running composite construction projects across the entire route. Consequently, it is imperative that Crossrail project managers, planners, engineers and other stakeholders borrow critical lessons from the Eurotunnel project which was completed and officially opened in 1994.
The Eurotunnel Project
The proposal to build a channel that linked the United Kingdom and France were first anticipated in the mid 19th Century. Nonetheless, the Eurotunnel project was formally initiated in 1979 when the European Channel Tunnel Group instigated studies to evaluate the possibility and feasibility of such a project. A competition organized by the British and French governments in 1985 resulted into four main project proposals: Eurotunnel, a rail shuttle service for road vehicles having provisions for through trains; Europoint, a suspended bridge, Transmanche Express comprising of four bored tunnels allowing both road and rail traffics and Euroroute a bridge-tunnel-bridge hybrid solution. The agreement to build and operate the project was jointly awarded to Channel tunnel Group and France-Manche (which later merged to form Eurotunnel) on January, 20th 1986 (Hayward, 1995: p. 234).
Project Organization and Management
The project was managed by Eurotunnel (ET) a bi-national corporation formed by the French and British companies, France Manche and Channel Tunnel Group respectively. ET is the project's sole owner and operator following a March 1986 Concession Agreement in which it was awarded the contract for 65 years by the French and UK governments. The venture is supervised by the bi-national Intergovernmental Commission on behalf of both the two governments.  The commission has a Safety Authority wing which supervises all designs, procedures, specifications and construction procedures including all environmental, safety and operational issues. The Transmanche Link (TML) is the contractor responsible for the initial design, construction and commissioning of the project. TML is a joint venture linking a total of five French and five British companies with track records and international experiences in tunnelling and other forms of engineering works. The project's complexity is further evident in its financing which involved a pool of 203 global private financial institutions (Miles, 1995: p. 46).
The backbone of the project's success is rooted on its design procedure. The project's design included four phases: the Development Study, Outline Design, Definitive Design and the Final Detailed Design. Initial functional studies, civil/electro-mechanical design and construction all overlapped since the project had a strict deadline. In order to coordinate all aspects of design and construction, engineering management concentrated on running a central TML organization. Due to the huge volume and diversity of the design and implementation workload, parts of the project were subcontracted to major independent consultants and contractors across the UK (Miles, 1995: p. 46).
The project was fast-tracked, with the design, construction and commissioning taking place within a period of eight years. The 150 kilometers of tunnelling had to be completed within a period of four years, fixed equipment installation within two years after breakthrough and ultimate commissioning and rolling stock within one year. With the massive bi-national human resource challenge, the contractors had to create and organize TML, employ 13,000 individuals with varying degree of skills and experience and launch 11 TBMs with their logistics. The project management ensured that each task such as design, installation of fixed equipment, civil works, and commissioned widely overlapped (Hayward, 1995: p. 234).
The tunnelling, which was one of the most challenging part of the construction, was sustained by temporary ventilation, water, power, drainage, monitoring and communication systems. These were ultimately replaced with permanent ones of comparable capacities but totally different concepts redesigned from the lessons learnt from the operation of the provisional ones (Miles, 1995: p. 46).   The project's construction objective was to be able to transfer motorway traffic onto a new rail system through a specially designed airport sized terminals, which are partly train stations and partly motorways.
This was to be done in minimum transit time in an environment which comprised of shuttle travelling on high speed, confined tunnel environment, high speed mixed traffic rail network and with strict security, safety and operational criteria. This meant that tasks such as the integration between works and transport equipment and rolling stock which took account of complex safety procedures had to be achieved in record time. At the completion, the project also had to support the largest real-time data with the capacity to manage shuttles travelling at trains speeds with three minutes between different trains (Miles, 1995: p. 46).
The Crossrail Project
Crossrail project is also a complex construction project of magnitude comparable to the Eurotunnel project. Upon completion, expected in 2018-2019, Crossrail will carry an estimated 200 million passengers yearly, increasing the London's transport capacity by over 10%. The complex project includes the construction of eight new underground stations to be connected to the already existing London underground rail networks and four over ground spurs. Upon completion, it will comprise of 42 kilometers of tunnels weaving between existing underground lines, foundations, utility tunnels and sewers at a depth of up to 40 meters below the City of London, one of global major metropolis (Great Britain, 2010).  The project is not only complex, but also involves a series of other major infrastructure initiatives and delivery partners including Docklands Light Railway, Berkely Homes, Network Rail, London Underground and Canary Wharf Group. Each of the identified individual initiatives has their own contractors, engineers and suppliers and must work seamlessly together to complete the project on time, on budget with minimal disruptions (London First, 2013).
The project is being developed by Cross London Rail Links Limited (CLRL) a 50/50 venture between the Strategic Rail Authority (SRA) and Transport for London. CLRL has the responsibility of delivering the high-capacity railway connecting East and West London. The project was finally rolled out following the formal passing of Crossrail Act in August 2008 which paved way for the design and construction of the project. Initial plans were put in place to open the project in 2017 hence enabling works began in 2009, followed by station construction and tunnelling works throughout 2010 and 2011 (Great Britain, 2010).   The mega project is projected to require a staggering 14,000 construction workers at peak on site and the project will also see the construction of eight new stations within the precincts of central London. The major project involved an unusual sequencing of events and a plan to have a series of events run concurrently have been underway.
The tunnelling for the project began in May 2013 and the main construction is expected to commence in 2014. Based on the project's timetable, Crossrail tendering for train operator to be in charge of running the service will be as from May 2015 while the central part of the line, linking Canary Wharf to Paddington will open in 2008. The outer sections of the rail line running from Action to Maidenhead in the West and Stratford to Shenfield in the East is scheduled to open in 2019. The project includes 21 kilometers of new twin-bore tunnel that runs under central London and links existing rails at Paddington in the West and Woolwich and Stratford in the East (London First, 2013).
The project has a complex design comprising of tunnels, western, central and eastern sections. Other subsections of the project include electrification, signalling, rolling stock and depots. The design has a total of five tunnelled sections each having a 20 feet diameter and totalling 21 Kilometers in length. There is a 2.7 kilometre tunnel from Pudding Mill Lane to Stepney Green, a 6.4 kilometre tunnel from Royal Oak to Farringdon, a 0.9 km tunnel from Royal Dock to Victoria Dock, a 2.6 kilometre tunnel from Plumstead to North Woolwich and am 8.3 kilometer tunnel from Limmo Peninsula to Farringdon. The western section runs from Maidenhead to Acton Main Line, the Central from Paddington Station to Whitechapel and the Eastern section from Whitechapel to Shenfield and Abbey Wood (Great Britain, 2010).
The first boring machines was launched in the spring of 2012 starting from Royal Oak towards Farringdon Station and is expected to arrive towards the end of 2013. The boring is expected to run 24 hours a day, building an estimated 100 meters of tunnel every week. The tunnelling will involve the construction of tunnel portals at Pudding, Victoria Dock, Plumstead, Mill Lane and Royal Oak. A project Delivery Partner (PDP) was appointed by Crossrail Limited to manage the delivery of the Crossrail project.PDP consists of an integrated team of consultants responsible for the developing detailed design, procurement, construction and commissioning and for the management of the multiple consultants and contractors through all phases of the project (London First, 2013).
Literature Survey
Eurotunnel
The Eurotunnel project was carried out across five specified performance categories: system throughput, performance of shuttle trains, safety and passengers' evacuation, scenarios and operational procedures and environmental considerations (Miles, 1995: p. 46). Engineering activities mainly concentrated on design monitoring and interfaces management involving all engineering disciplines. The project managed to combine the largest size and complexity in civil works by the year 1986 since it was the longest undersea tunnel with very strong concrete projected to last 120 years (Miles, 1995: p. 46).  The project also managed to achieve; unprecedented accuracy and reliability, being able to align track and walkways, and also support a high speed train carrying cars and humans with a nuclear concept for safety across 150 km of tunnels within 150 mm tolerances. The scope of civil engineering for the project was unprecedented with two parallel running tunnels each 50 k long with a 30 m distance separating them and a lined and excavated diameter of 7.6mand 8.8 m respectively. The walls are lined with high strength precast concrete segments and each running tunnel houses a single line rail track, power supply, cooling pipes, auxiliary services, overhead catenary and two walkways.
The many subsections of the main project were divided into manageable, human-scaled sub projects. The main sections included; the tunnel construction, precast factory, terminal construction, and M&E installation for Construction groups (Hayward, 1995: p. 234).   Additionally, the overall Engineering Group was split into primary systems such as catenary, ventilation and power supply. The project management team used a planned approach that that classified the overall project into various segments taking into account the criticality of individual tasks hence allowing flexibility. In order to ensure quality and uniformity, the management prescribed that all quality requirements be identical for all tasks. The methodology for quality management was graded from level one to three based on factors such as complexity, technology used, criticality and impact of perceived failure on the overall project (Hayward, 1995: p. 234).
The project program's overall management was also a critical success. It entailed a hierarchical planning and control system that allowed for systematized strategic planning and proper reporting to management. The subdivision of the project into manageable sizes and the inclusion of a real time computerized reporting system allowed for proper monitoring of the daily progress on all aspects of the project. Safety procedures were not only ensured during construction, but stringent safety procedures were carried out prior to commissioning. Some of the tests included overall transport system test, 900 subsystems individual tests, primary systems full load test and the primary systems empty test (Hayward, 1995: p. 234).
The project's key failure, however, was its massive budget deficit and failure to meet the prescribed deadline. The project was opened a year later than had initially been planned and cost 10 billion pounds, which was more than double the initial estimates of 4.7 billion (Wearing, 2006: p. 27). The company had to negotiate with banks and other private shareholders for assistance. Additionally, there were multiple claims against the two governments and their respective national railways in relation to claims such as inadequate infrastructure on the UK side, excessive costs imposed on the project by the intergovernmental safety commission, late entry into service of through trains and alleged unfair subsidies for rival airline and ferry operators (Wearing, 2006: p. 27).
Crossrail
Andy Mitchell, the Programme Director at Crossail Limited (CRL) acknowledges the multiple challenges the project faces (Nuno and Lundrigan, 2013: p.1). These include control and regulation of the service, managing the mix of timetable and headway requirements, integrating designs from the 25 different designers involved in the project and the need to integrate existing train operators affected by the project. The project is divided into multiple functional subsets including; design and construction, procurement, construction, systems installation and integration, quality, safety and environmental aspects and testing and commissioning. The project's manager is responsible for addressing the complexity and scale of the project by providing support to the various contractors in managing and finding appropriate organizational and technical solutions.
Transcend, a joint venture between AECOM and CH2M Hill, has the responsibility of designing and delivering the Crossrail Programme Partner contract in collaboration with three other principal sub-contractors, First Class Partnerships, Unipart Rail and Turner. Crossrail Central, a team made up of Halcrow, Bechtel and Systra is responsible for delivering the central section of the project which comprises of a 21 kilometre sub-surface railway, five major tunnel drives, and seven new stations and also implement an eight year program to improve the City's transport network (Great Britain, 2010).
The complexity of the project makes it difficult to coordinate the multiple stakeholders involved in the project. The various sub contractors must agree on a common style and procedures to handling various segments of the projects from design to the use of universally acceptable materials. Additionally, the negotiation of standard design, development of guidelines, meeting appropriate standards conditions, and managing program and resource issues makes the management process intricate. Consequently, the project has a strict Crossrail Construction code which sets out specific details and working practices that govern the construction process (Nuno and Lundrigan, 2013: p.1). The code defines the construction as site preparation including demolition, disposal of excavated material, waste removal, material delivery and all other engineering related activities.  Due to the City's rich heritage, project planners have initiated an Environmental memorandum which include plans to implement an Environmental Management System in line with ISO 14001 specifications. The memorandum defines the treatment of archaeological findings, maintenance of air quality, management of water resources, handling of noise and vibration, ecological and nature conservation and excavated material and waste management strategy.
To ensure that the project is safe and in accordance with appropriate standards and public safety policy, prescribed safety features include; platform edge doors to minimize or eliminate the risk of falling onto the railway line, continuously recorded CCTV coverage, public address systems and emergency handling systems, fire detection and suppression systems and emergency lighting systems. It also includes the construction of platforms and passenger routes specially designed to minimize congestion, a ventilation system to reduce smoke in evacuation routes and security measures
Discussion
Crossrail project can borrow important lessons from the Eurotunnel project which, during its implementation, was the largest private infrastructure project. The uniqueness of the project was the on-the-job training program, which involved providing more than 183, 000 hours site access training and 560,000 hours further training to workers with minimal experience (Greiman 2013: p. 241). The Crossrail project requires an estimated 14,000 personnel with different skills and levels of experiences. The managers can borrow from the Eurotunnel to solve the employee shortage by initiating on the job training program to allow for individuals with little experience and training in the applicable professions work on the project. In the Eurotunnel project, an estimated 95% of the manual labour and 68% of the supervisory and management staff were recruited from the local population.
Despite its multiple successes, the Eurotunnel is known for its unforeseen costly overruns. By the time of completion, it had overrun its budget by more than 85 percent hence was massively in debt. The massive failure of the project was primarily attributed to wrong governance structure that was set up during the project's inception. Additionally, long term contracts that were awarded to various stakeholders led to conflicts between the multiple company sponsors and contractors. Besides, since the project was privately funded, a significant proportion of the financial risk was held by the private individual shareholders who had no control on the success or failure of the project.  Although Groupe Eurotunnel S.A was given the responsibility of securing financing and carrying out building and operation of the project, a restructuring was carried out in 2007 as a result of the project's massive financial debt.
The Crossrail project can run invaluable lessons from the financial failure of the Eurotunnel project for the project to be delivered at the right time for the right price. The management must define what it seeks to achieve at every stage, agree with the various stakeholders, plan ahead and define the financial estimates so that the project is not subjected to ransom by contractors (Ruwanpura, Mohamed & Lee 2010: p. 822). The project should also consider issuing short term contracts rather than long term ones to ensure accountability on the parts of contractors. Eurotunnel's failure saw private funders Deutsche Bank, Citigroup and Goldman Sachs pump in additional 2.9 billion pounds of long term financing so as to balance off its debt. The debt is nonetheless, long term and is expected to be paid off by the year 2086, a whooping 100 years after the project's commencement.
According to Ruwanpura, Mohamed & Lee (2010: p. 822), the absence of a clear owner of the Eurotunnel project was the main reason for the project's many failures. The lacking clear project owner from the outset resulted into conflict of interest and a series of principal-principal problems. Even though TML was in the control of the project, various interests such as the banks and construction firms competed with one another. Besides, the need to fast-track the design and implementation of the project led to a series of incomplete contractual documents. This contributed significantly to multiple claims over contractual variations and lump sum contract prices. The Crosslink project must ensure that all contracts are clearly defined, and the interests of all stakeholders fairly and adequately protected. This will serve to limit or eliminate excessive transaction costs arising from problems caused by an unbalanced profit structure.
Conclusion and Recommendations
Despite its massive successes, the Eurotunnel project suffered massive loses and dilutions as a result of inefficient management and proper coordination of the multiple stakeholders involved in the megaproject. Greiman (2013: p. 241) argue that efficiency in megaprojects can only be achieved when the 'ex-ante expectations' of hold up opportunities becomes unlikely or remote. Hence, CRL can learn from the Eurotunnel project and define specific objectives, have a risk management team to limit risk, develop processes and an organizational structure that will ensure timely delivery of its objectives and also document processes and support procedural materials for continuous monitoring. Evident from the Eurotunnel program, monitoring and reporting on the efficiency and effectiveness of various processes will help CRL continuously improve on its processes, resulting in timely delivery at the prescribed cost.
Evidently, both Eurotunnel and Crossrail are high profile projects with significant public and political interests and a wide range of stakeholders. It is recommended that Crossrail management ensure that they establish a lean, efficient and unambiguous team. They should also ensure effective governance mechanism similar to that of Eurotunnel which benefited from having a simple, straight forward governance structure. It is also recommended that Crossrail have an explicit communication strategy and plan. This will ensure that the different stakeholders and the many interfaces within the Crossrail project are under control. It is also recommended that Crossrail project team clearly identify key target benefits and evaluation procedure for ongoing progress measurement. Another vital recommendation is that, Crossrail should ensure excellent client governance, communication and reporting owing to the complex stakeholder environment. The management should also learn from the adversarial client supplier relationship which was evident in the Eurotunnel project. The management should move to establish a non-adversarial client-supplier culture at the outset by ensuring that roles and responsibilities are clearly articulated and suppliers, promptly rewarded.
Bibliography
Ruwanpura, J., Mohamed, Y., & Lee, S. (2010). Construction Research Congress 2010:
Innovation for reshaping construction practice: proceedings of the 2010 Construction Research Congress, May 8-10, 2010. Reston: American Society of Civil Engineers.
Greiman, V. (2013). Megaproject management: lessons on risk and project management
from The Big Dig. Ebscohost.
Great Britain. (2010). Update on the London Underground and the public-private (PPP)
Partnership agreements: seventh report of session 2009-10: report, together with formal minutes, oral and written evidence. London, Stationery Office.
Hayward, J. (1995). Industrial enterprise and European integration: from national to
International champions in Western Europe. Oxford: Oxford Univ. Press.
London First. (2013). Crossrail 2: Supporting London's Growth: Final Report of London
First's Crossrail 2 Task Force. London First.
Miles, D. (1995). International project marketing. Geneva, International Labour Office.
Nuno, G. & Lundrigan, C. (2013). Crossrail: The Perfect Storm (A). Megaproject 
Leadership and Governance Case Study Series. Manchester: University of Manchester.
Wearing, R. (2006). Cases in corporate governance. London: SAGE.
---
Are you busy and do not have time to handle your assignment? Are you scared that your paper will not make the grade? Do you have responsibilities that may hinder you from turning in your assignment on time? Are you tired and can barely handle your assignment? Are your grades inconsistent?
Whichever your reason is, it is valid! You can get professional academic help from our service at affordable rates. We have a team of professional academic writers who can handle all your assignments.
Plagiarism free papers
Timely delivery
Any deadline
Skilled, Experienced Native English Writers
Subject-relevant academic writer
Adherence to paper instructions
Ability to tackle bulk assignments
Reasonable prices
24/7 Customer Support
Get superb grades consistently
Online Academic Help With Different Subjects
Literature
Students barely have time to read. We got you! Have your literature essay or book review written without having the hassle of reading the book. You can get your literature paper custom-written for you by our literature specialists.
Finance
Do you struggle with finance? No need to torture yourself if finance is not your cup of tea. You can order your finance paper from our academic writing service and get 100% original work from competent finance experts.
Computer science
Computer science is a tough subject. Fortunately, our computer science experts are up to the match. No need to stress and have sleepless nights. Our academic writers will tackle all your computer science assignments and deliver them on time. Let us handle all your python, java, ruby, JavaScript, php , C+ assignments!
Psychology
While psychology may be an interesting subject, you may lack sufficient time to handle your assignments. Don't despair; by using our academic writing service, you can be assured of perfect grades. Moreover, your grades will be consistent.
Engineering
Engineering is quite a demanding subject. Students face a lot of pressure and barely have enough time to do what they love to do. Our academic writing service got you covered! Our engineering specialists follow the paper instructions and ensure timely delivery of the paper.
Nursing
In the nursing course, you may have difficulties with literature reviews, annotated bibliographies, critical essays, and other assignments. Our nursing assignment writers will offer you professional nursing paper help at low prices.
Sociology
Truth be told, sociology papers can be quite exhausting. Our academic writing service relieves you of fatigue, pressure, and stress. You can relax and have peace of mind as our academic writers handle your sociology assignment.
Business
We take pride in having some of the best business writers in the industry. Our business writers have a lot of experience in the field. They are reliable, and you can be assured of a high-grade paper. They are able to handle business papers of any subject, length, deadline, and difficulty!
Statistics
We boast of having some of the most experienced statistics experts in the industry. Our statistics experts have diverse skills, expertise, and knowledge to handle any kind of assignment. They have access to all kinds of software to get your assignment done.
Law
Writing a law essay may prove to be an insurmountable obstacle, especially when you need to know the peculiarities of the legislative framework. Take advantage of our top-notch law specialists and get superb grades and 100% satisfaction.
What discipline/subjects do you deal in?
We have highlighted some of the most popular subjects we handle above. Those are just a tip of the iceberg. We deal in all academic disciplines since our writers are as diverse. They have been drawn from across all disciplines, and orders are assigned to those writers believed to be the best in the field. In a nutshell, there is no task we cannot handle; all you need to do is place your order with us. As long as your instructions are clear, just trust we shall deliver irrespective of the discipline.
Are your writers competent enough to handle my paper?
Our essay writers are graduates with bachelor's, masters, Ph.D., and doctorate degrees in various subjects. The minimum requirement to be an essay writer with our essay writing service is to have a college degree. All our academic writers have a minimum of two years of academic writing. We have a stringent recruitment process to ensure that we get only the most competent essay writers in the industry. We also ensure that the writers are handsomely compensated for their value. The majority of our writers are native English speakers. As such, the fluency of language and grammar is impeccable.
What if I don't like the paper?
There is a very low likelihood that you won't like the paper.
Reasons being:
When assigning your order, we match the paper's discipline with the writer's field/specialization. Since all our writers are graduates, we match the paper's subject with the field the writer studied. For instance, if it's a nursing paper, only a nursing graduate and writer will handle it. Furthermore, all our writers have academic writing experience and top-notch research skills.
We have a quality assurance that reviews the paper before it gets to you. As such, we ensure that you get a paper that meets the required standard and will most definitely make the grade.
In the event that you don't like your paper:
The writer will revise the paper up to your pleasing. You have unlimited revisions. You simply need to highlight what specifically you don't like about the paper, and the writer will make the amendments. The paper will be revised until you are satisfied. Revisions are free of charge
We will have a different writer write the paper from scratch.
Last resort, if the above does not work, we will refund your money.
Will the professor find out I didn't write the paper myself?
Not at all. All papers are written from scratch. There is no way your tutor or instructor will realize that you did not write the paper yourself. In fact, we recommend using our assignment help services for consistent results.
What if the paper is plagiarized?
We check all papers for plagiarism before we submit them. We use powerful plagiarism checking software such as SafeAssign, LopesWrite, and Turnitin. We also upload the plagiarism report so that you can review it. We understand that plagiarism is academic suicide. We would not take the risk of submitting plagiarized work and jeopardize your academic journey. Furthermore, we do not sell or use prewritten papers, and each paper is written from scratch.
When will I get my paper?
You determine when you get the paper by setting the deadline when placing the order. All papers are delivered within the deadline. We are well aware that we operate in a time-sensitive industry. As such, we have laid out strategies to ensure that the client receives the paper on time and they never miss the deadline. We understand that papers that are submitted late have some points deducted. We do not want you to miss any points due to late submission. We work on beating deadlines by huge margins in order to ensure that you have ample time to review the paper before you submit it.
Will anyone find out that I used your services?
We have a privacy and confidentiality policy that guides our work. We NEVER share any customer information with third parties. Noone will ever know that you used our assignment help services. It's only between you and us. We are bound by our policies to protect the customer's identity and information. All your information, such as your names, phone number, email, order information, and so on, are protected. We have robust security systems that ensure that your data is protected. Hacking our systems is close to impossible, and it has never happened.
How our Assignment  Help Service Works
You fill all the paper instructions in the order form. Make sure you include all the helpful materials so that our academic writers can deliver the perfect paper. It will also help to eliminate unnecessary revisions.
2.      Pay for the order
Proceed to pay for the paper so that it can be assigned to one of our expert academic writers. The paper subject is matched with the writer's area of specialization.
3.      Track the progress
You communicate with the writer and know about the progress of the paper. The client can ask the writer for drafts of the paper. The client can upload extra material and include additional instructions from the lecturer. Receive a paper.
4.      Download the paper
The paper is sent to your email and uploaded to your personal account. You also get a plagiarism report attached to your paper.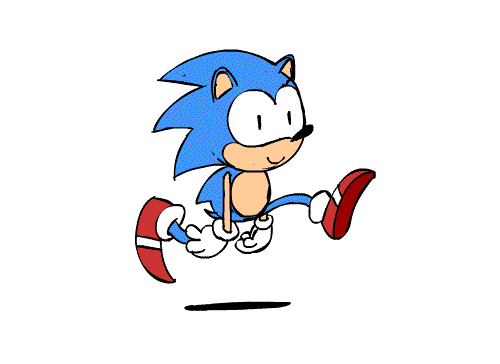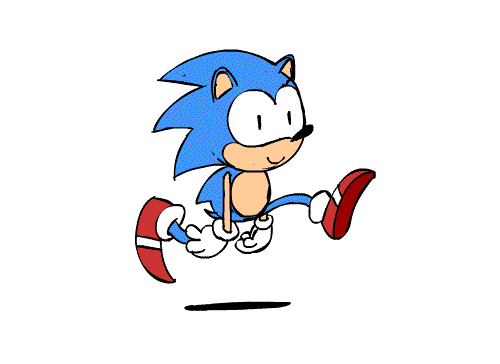 PLACE THIS ORDER OR A SIMILAR ORDER WITH US TODAY AND GET A PERFECT SCORE!!!
---