Table of Contents
Don't use plagiarized sources. Get Your Custom Essay on
Appraisal on Employees in Chinese Industries
Just from $9/Page
Purpose of Performance appraisals. 5
Employee Job Satisfaction and Job Performance. 6
The Reward System and Performance Appraisal 7
Introduction
Performance appraisal is an extensively recognised process and many organisations in the public and private sector are increasingly using employee performance appraisal systems where the organisations evaluate employee performance based on the judgments and opinions given by colleagues, supervisors, the managers, and subordinates. This process has been identified as one of the key contributors to successful human resource management since performance appraisal has a strong relationship with organisational performance (Ahmed et al 2010).
Employee job satisfaction still remains a very important topic in the facet of organizational behaviour. Realization that a satisfied employee is highly likely to perform better than unsatisfied counterparts has made social scientists to attempt establishing the factors that lead to higher employee job satisfaction and performance appraisal has become one of the areas that have found specific focus. In addition, it is important to establish the relationship that subsists between a particular variable and employee performance appraisal. Such variables include employee retention, organisational commitment, employee promotion or demotion, salary review, and employee satisfaction among other factors.
Study aims
This study aims to assess the impact of employee job evaluation systems in China with a focus on a cross-sectional approach on Chinese industries. The study develops an explorative analysis by focusing on organisations across the industries in China. By taking this approach the study will:
Enhance knowledge and understanding about the impact of using performance appraisals at work place or in organisations in China
Identify and discuss factors that are correlated with performance evaluation in Chinese industries
Identify barriers to the efficiency of performance appraisal systems in Chinese Industries
Define and describe current strategies used in choosing and implementing employee performance evaluation systems in Chinese industries
Recommend interventions designed to improve implementation of performance appraisals in the Chinese industry
Complement existing bodies of research on the impact of employee job performance appraisals in public and private organisations
Research Study Questions
The following questions are formulated to aid in achieving the objectives and aims of the study:
What is the impact of performance appraisal on employee job retention, satisfaction, salary review, employee promotion and demotion?
What factors play role in an organisation's choice of employee job appraisal systems in industries in China?
What factors hinder the efficacy of performance appraisal systems in Chinese Industries?
Literature review
Purpose of Performance appraisals
A number of studies have delved into highlighting the purpose of performance appraisals in private organisations as well as public sector bodies. For instance, Picket, (2003) points out that while performance management, in its widest context, is a managerial undertaking that creates a link between corporate objectives, performance yardsticks and assessment, to which performance appraisals are often applied, performance appraisals are brought into the organization for multiple purposes.
In another study, Bartlett and Kang (2004) underscored a number of objectives of performance appraisals and these include aspects like improving the use of resources and function as a basis for actions taken by personnel. The study by Cleveland et al (2003) provided four purposes of performance appraisals. The first purpose highlighted is to make distinctions amongst people. Secondly, the researchers observe that performance appraisals serve the purpose of setting a distinction between an individual employee's strengths and their weaknesses (Cleveland et al 2003). It is also used to assess and implement human resources systems in the organisations. Lastly, the authors point out that performance appraisals are used in documenting document personnel decisions.
There has also been evidence that PA help organisations in making between-persons decisions such as using them as basis for promotions (Cleveland et al 2003) or in termination decisions (Bartlett & Kang 2004) or even in salary administration (Ahmed, Hussain, Ahmed and Akbar 2010). All these research studies provide evidence that performance appraisals are vital tool in organisations for achieving wide-ranging purposes. Moreover, despite the documented myriad of purposes of PA systems, Ahmed et al (2010) note that the success or efficacy of these systems depends on the degree of fairness incorporated into the system.
Employee Job Satisfaction and Job Performance
Linking employee job satisfaction and employee job appraisal has been the focus of a number of studies. Judge et al (2001) for instance observed that job satisfaction can be defined as "the employee's pleasurable or positive emotional state as a result of the appraisal of one's job and job experiences" (Ahmed et al 2010, p 63). This definition links employee job satisfaction with the way they perceive performance appraisal of their jobs and therefore it highlights the importance of employees having or developing long term positive perception about the PA since if they see no added value in the appraisals then this is likely to have a negative impact on their satisfaction with their current jobs. Nevertheless, Levy and Williams (2004) argue that PA should be used as a vital tool by the management to boost their effectiveness and help in increasing the employees' feeling as being part of a greater team. According to Yang and Bartlett (2004), performance appraisal has an impact on employee turnover intention since it helps in building employee organisational commitment.
While harnessing employee motivation and empowerment are essential elements of ensuring effective management and improved performance in employee productivity, achieving these aspects of workplace dynamics can be a great challenge to the manager in several ways. One of the challenges that relate to harnessing employee motivation is the fact that managers will require employing satisfiers to boost employee motivation hence performance; yet these motivators might produce either satisfaction or dissatisfaction. It might also generate both at the same time. This is illustrated in the Herzberg Two-Factor theory (Steel & König 2006). Another factor that complicates this challenge further is the diverse nature of psychological processes that might cause arousal needed for motivation to be achieved in each individual employee given the diversity of human behaviour. For instance, consider Abraham Maslow's Hierarchy of needs. According to this theory, individuals have five categories of wants that have to be satiated starting with the most basic at the base of the pyramid to the most luxurious at the tip.
Each employee will thus have their own needs that when satiated find motivation in whatever they are doing. Achieving this for each individual employee should be a very tough challenge for the manager (Steel & König 2006). Thus, the manager has a great responsibility and duty of clearly understanding the behaviour of the entire workforce yet this might not be a pragmatically achievable feat in practice. For these reasons, the manager is further challenged with the task of not only understanding what motivates the employees but also about the diverse theories that have been developed to help in deciphering employee motivation. Gottschalg and Zollo (2007) also point out that engaging the workforce also goes alongside motivation and empowerment and doing all these helps in aligning the interests of the employees with those of the organisation and helps in achievement of greater competitive advantage.
The Reward System and Performance Appraisal
Saiyadain M. S (2003) contends that there is sufficient evidence, which suggests that an organizational reward system is a significant contributor and determinant of employee job satisfaction and further argues that an organization that frequently conducts employee performance appraisals helps in boosting the morale and motivation of the employees and these two aspects are directly related to employee job satisfaction. The reward system includes the pay and other monetary benefits that accrue to the employees. Studies (e.g. Barriball et al 2009) have showed that organizational reward system has a relationship to the employee job satisfaction.
The organization's method of dealing with payment of benefits, how it distributes promotions, both determine the levels of satisfaction of the organization's employees (Quinlan et al 2009).  Research studies have pointed to the positive relationship between fair reward system and the employee satisfaction. The employees perceive the fairness of the organizational reward system in terms of the level of the compensation they receive, and the method the organization uses to distribute the pay.
Saiyadain (2003) argues that the top management in the organization is more responsive to the relationship between their satisfaction and the pay they receive. However, as indicated earlier from the findings of the Hawthorne studies, not all research studies have come up with evidence to support a strong positive correlation between job satisfaction and the pay or salary.  Even the Hawthorne researchers concluded after conducting their studies that the employee salary or monetary benefits are not necessary for the employee job satisfaction. Some other studies have also indicated that the two variables (salary and employee job satisfaction) do not have any relationship (Saiyadain 2003). Therefore, more research needs to be carried out in this area as the already available literature does not offer sufficient evidence for drawing up a conclusion.
METHODOLOGY
Research Design
Accordingly, the proposed research will apply a mixed research design, to get better results since each design complement another.  As noted by Creswell (2003), the mixed approach offers more insights in the aspect being researched.  Creswell (2003) adds that qualitative method gives verbal data instead of numerical values. Therefore qualitative method does not use statistical analysis, but rather uses content analysis to describe and understand the research findings.  Using this method, the research will use inductive reasoning and not deductive. Hewitt and Cramer (2007) explain that the key aspect projected through quantitative methods is the validity of the measurement and its reliability. Using these two aspects, the researcher can generalize the findings and have a clear predication of the cause and effect.
Primary data
The proposed study will deal with primary data which will be obtained through qualitative and quantitative methods. For example, qualitative methods include interviews while surveys constitute quantitative techniques.
Data collection methods
Interview
The study will use interviews and survey questionnaires. As noted by Sekaran (2003) interviews are carried out to determine important information as well as clarification on aspects that the questionnaires failed to capture.
Telephone interview method will involve 20 carefully selected respondents (managers) across the industry in China. The researcher will mainly use semi-structured interview questions as guide during the interviewing process.  This approach will be used to make sure that questions asked are same, and the information sought is similar hence make the qualitative part of the analysis easier. In addition, semi-structured interview will help both the interviewer and the respondents to be focused, while it will allow a level of freedom and flexibility in obtaining the required information. Sekaran (2003) informs us that the by selecting key people with information and knowledge of the issue being researched reduces response error and this principle will be used as the main philosophical basis for selecting managers.
To reduce the biases level and increase reliability of the interview, the researcher shall contact the 20 managers in advance to set convenient dates for the interview. In addition, interview questions will be sent to these managers to examine prior to the interview date.  The objective of undertaking these steps will be to make sure that details and correct information is collected within the shortest time possible.  The interview will be short and it is slotted to last between 10 and 15 minutes. Recording of the responses will be done for later analysis.
Questionnaire
According to Malhorta (2006) quantitative research mainly requires questionnaires as a data collection tool. The proposed research will therefore also use questionnaires to collect its data for the quantitative part of the study. In the proposed study, the researcher will formulate questionnaires for the survey (Comely 2007). The questionnaire will be accompanied by a cover letter to provide the guidelines of answering the questionnaire. The cover letter as well will explain the ethical aspects of the survey.
Sampling Strategy
According to Gupta (2011) sample selection has to be in line with the research objectives, and should as well consider practicability of the study.  Considering that the proposed study will achieve its objectives through a mixed method approach, two methods of sampling will be used. For the questionnaires, random sampling will be used while for the interview careful selection will be applied.
Normally, there are two methods of determining a sample size (Ayelet, et al., 2008). This can be done through setting a random size based on the limits of the budget, or by calculating the best sample size based on a desired degree of accuracy and cost, and putting into consideration the standard error method (Ayelet, et al., 2008). For the proposed study, the researcher will use the first method of selecting a random size. Accordingly, a size of 120 (20 for interview; 100 for questionnaire) respondents will be sampled out for participation.
Validity and Reliability
A critical aspect of good research is making sure that the measurement scales used in the questions are reliable and valid (Gupta 2011). According to Hewitt and Cramer (2007), data collected using empirical design will add no value if it is not reliable and valid. Hewitt and Cramer (2007) go on to state that reliability of measurement is needed, though it is not adequate to establish validity.  Similarly, Gupta (2011) asserts that valid results are worthless in case the data measures lacked reliability.
To ensure that these important scientific tenets are not violated, this research used questionnaires that had open-ended questions which were meant to analyze belief-founded measures of predictor variables (for example, attitudes and perceived behaviour). As suggested by Ayelet, et al (2008) that it is imperative to cover many predictor variables, the researcher will endeavour to cover more predictor variables through inclusion of many items that indirectly analyze those variables to ensure that validity of the final results is guaranteed.
As Hewitt and Cramer (2007) explain single-item measures normally result in unreliable responses and significant measurement error.  However, multi-item measures seem to result in increased reliability and reduced measurement error.  Thus, to achieve reliability and eliminate measurement error, this research will use multi-item measures.
Proposed Analyses
As pointed out already, the research design for the study will be mixed-method design. For this reason, data analysis will be done using both descriptive method and statistical approaches.  The information obtained from the interviews will be analysed using descriptive approach, while data obtained from the survey questionnaires will be analysed quantitatively.
The integration of various data types that formerly comprised qualitative and quantitative data will be achieved through data merging where the analysis of quantitative data and the analysis of quantitative data are carried concurrently and a relationship drawn out within the analysis (Creswell & Plano Clark, 2011). Data analysis will be performed in order to transform the collected data into information for decision-making. Tabulation and presentation of data is performed through the use of statistical packages such as Excel, with analysis through SPSS 16.0. Data is tabulated into graphs and tables in order to enable analysis to be performed, and the analysed data presented through numerical, graphical and explanatory models.
All categorical items with reference to customer perception toward country-of-origin effect were converted to an ordinal scale ranging from the smallest value (for instance, "Strongly Disagree") to the maximum value (for instance, "Strongly Agree"). Items or questionnaires that did not receive response were coded as missing values. Scale values were, therefore, to be calculated as the average or mean of the single items. All items are assumed consistent with characteristics of a normal distribution. Nevertheless, all questionnaires were successfully filled.
The qualitative data is coded appropriately to allow for possibility of handling it using quantitative techniques. For this reason, appropriate segments are demarcated within the qualitative data and then coded. Highly structured data (for example, open-responses from respondents) were coded without subjecting it to any further segmentation. Open responses were witnessed in the recorded interviews. This makes such data analysable using both qualitative and quantitative techniques (Denzin & Lincoln, 2000).
Descriptive statistics and correlation analysis will be performed to evaluate whether there is significant relationship between performance and the various factors that are identified in the introductory section.  The relationship between the various variables will be measured through the Pearson product-moment correlation coefficients (Grinnell & Unrau, 2007). The questionnaire to be used in the study will use simple correlation analysis in the interpretation of the interview transcript and the questionnaires. Graphs and charts will also be used in the analysis of the information gathered as they convey a clear picture during the interpretation of data (Gupta 2011). All p-values were two-tailed. P-values less than 0.05 will be considered significant given that the significance level will be 0.05 or 5%. The values will be given as mean and standard deviation and the data will be calculated using SPSS Version 16 and Microsoft Excel.
Further to this, the objectives of the study shall be achieved by amalgamating the data using triangulation design through the convergence model as explained by Creswell and Plano Clark (2011); who point out that triangulation mixed methodology is a design that can be explained as a single-phase research design where both qualitative and quantitative methods are implemented within the same time frame. While the triangulation design has various approaches, the convergence triangulation model is employed when it is desired that the quantitative and qualitative data should be merged concurrently (Morgan, 2007). This approach allows for thorough comparison of data hence brings out a better understanding of the phenomenon being investigated.
Proposed Timeframe
For the timeframe of the proposed study, the Gantt chart below provides the activities and the time period in which they will be carried out.
ID
Task Name
April-Dec
January-December 2015
January-December 2016
Jan- April 2017
April-Aug
1
Literature review, PhD plan
2
Refining research questions
3
Determining methodology
4
Training researchers
5
Contacting government agencies
6
Piloting of research tools
7
Analysis of research tools
8
Obtaining data from respondents
9
Analysis of primary data obtained
10
Supplementary literature review
11
Final report writing
Bibliography
Ahmed, A., Hussain, I., Ahmed, S., & Akbar, M. F. (2010) Performance Appraisals Impact on Attitudinal Outcomes and Organisational Performance; International Journal of Business and Management Vol. 5, No. 10: 62- 68
Ayelet, K., Lingard, L., and Levinson, W., (2008) "Critically Appraising Qualitative Research" British Medical Journal; 337:a1035: DOI: 10.1136/bmj.a1035.
Balabanis G. & Souitaris V. (2007) "Tailoring Online Retail Strategies to Increase Customer Satisfaction and Loyalty" Long Range Planning, Volume 40, (2): 244-261.
Bartlett, K. R., & Kang, D. (2004). Training and organisational commitment among nurses following industry and organisational change in New Zealand and the United States. Human Resource Development International, 7 (4), 423–440.
Biazi M., (2007) "Employee Empowerment Study" Royal Roads University:
Bruce, A. (2002) Building a high morale workplace. ISBN 0071406182, McGraw-Hill Professional:
Cleveland, J. N., Mohammed, S., Skattebo, A. L., & Sin, H. P. (2003). Multiple purposes of performance appraisal: A replication and extension. Poster presented at the annual conference for the Society for Industrial and Organisational Psychology, Orlando, FL.
Cooke, W. N., (2003) "Multinational companies and global human resource strategies" Greenwood Publishing Group:
Creswell, J.W. (2003). Research design: Qualitative, quantitative and mixed method approaches. (2nd. ed.). Thousand Oaks: Sage Publications.
Creswell J. W., & Plano Clark, V. L. (2011) Designing and Conducting Mixed methods research. (2nd ed.) Thousand Oaks, CA: Sage
Hewitt, D. and Cramer, D. (2007) Introduction to research methods in Psychology, Harlow: Pearson Education. Houston
Dessler, G., (2003) "Human Resource Management" Prentice Hall:
Diaz-Serrano, L. & Vieira, C. J. A. (2005) 'Low Pay, Higher Pay, and Job Satisfaction within the European Union: Empirical Evidence from 14 Countries', IZA Discussion Paper No. 15558, IZA, Bonn, Economic Review, 68: 135-142.
Fisher D. (2000) "Mood and emotions while working: missing pieces of job satisfaction?" Journal of Organizational Behavior 21,: 185-202
Gagne, M., and Deci, E.L., (2005)'Self-determination theory and work motivation', Journal of Organizational Behavior, vol. 26, (4): 331-362
Gottschalg, O., & Zollo M. (2007) Interest Alignment and Competitive Advantage; Academy of Management Review 32 (2): 418–437
Grinnell, R. M. & Unrau Y. A. (2007) Social work research and evaluation. London. McGraw-Hill
Gupta S., P. (2011) Statistical Methods. Sultan Chand & Sons Educational Publishers: New Delhi, India
Judge, T. A., Thoresen, C. J., Bono, J. E., & Patton, G. K. (2001). The job satisfaction-job performance relationship: A qualitative and quantitative review. Psychological Bulletin, 127 (3), 376–407.
Kacel, B., Miller, M. & Norris, D. (2005) "Measurement of nurse practitioner job satisfaction in a Midwestern state" Journal of the American Academy of Nurse Practitioners, 17 (1), 27-32.
Kuvaas, B. (2006). Performance Appraisal Satisfaction and Employee Outcomes: Mediating and Moderating Roles of Work Motivation. International Journal of Human Resource Management, 17 (3), 504-522.
Lee, C.H., & Bruvold, N.T. (2003). Creating value for employees: investment in employee development. International Journal of Human Resource Management, 14 (6), 981-1000.
Lin, H-F., (2007) 'Effects of extrinsic and intrinsic motivation on employee knowledge sharing intentions', Journal of Information Science, vol. 33, no. 2,: 135-149.
Moulds R., (2009) Kimberly M. Oman, and Kim Usher "Professional Satisfaction and Dissatisfaction Among Fiji Specialist Trainees: Implications for Preventing Migration" Qualitative Health Research, Vol. 19, No. 9, 1246-1258
Olsen, S.O. (2002) "Comparative evaluation and the relationship between quality,             satisfaction, and repurchase loyalty", Journal of the Academy of Marketing Science,             Vol. 30 (3)
Pickett, L. (2003). Transforming the Annual Fiasco, Industrial and Commercial Training. MCB Up Limited, 35 (6), 237-240.
Pink, H. "The Surprising Truth About What Motivates" Us New York, NY: Riverhead: 2009
Poon, J. M. L. (2004). Effects of Performance Appraisal Politics on Job Satisfaction and Turnover Intention. Personnel Review, 33 (3), 322-334.
Sachau, D.A., (2007) 'Resurrecting the Motivation-Hygiene Theory: Herzberg and the Positive       Psychology Movement', Human Resource Development Review, 6, (4): 377-393.
Schmidt, S. W. (2007). The relationship between satisfaction with workplace training and overall job satisfaction. Human Resource Development Quarterly, 18 (4), 481–498.
Steel, P. & König, C. J. (2006). Integrating Theories of Motivation. Academy of Management Review, 31, 889-913.
Willcoxson & Millett, B. (2000) "The management of organizational culture" Australian Journal of Management & Organizational Behavior., Volume 3, No. 2, 91-99
---
Are you busy and do not have time to handle your assignment? Are you scared that your paper will not make the grade? Do you have responsibilities that may hinder you from turning in your assignment on time? Are you tired and can barely handle your assignment? Are your grades inconsistent?
Whichever your reason is, it is valid! You can get professional academic help from our service at affordable rates. We have a team of professional academic writers who can handle all your assignments.
Plagiarism free papers
Timely delivery
Any deadline
Skilled, Experienced Native English Writers
Subject-relevant academic writer
Adherence to paper instructions
Ability to tackle bulk assignments
Reasonable prices
24/7 Customer Support
Get superb grades consistently
Online Academic Help With Different Subjects
Literature
Students barely have time to read. We got you! Have your literature essay or book review written without having the hassle of reading the book. You can get your literature paper custom-written for you by our literature specialists.
Finance
Do you struggle with finance? No need to torture yourself if finance is not your cup of tea. You can order your finance paper from our academic writing service and get 100% original work from competent finance experts.
Computer science
Computer science is a tough subject. Fortunately, our computer science experts are up to the match. No need to stress and have sleepless nights. Our academic writers will tackle all your computer science assignments and deliver them on time. Let us handle all your python, java, ruby, JavaScript, php , C+ assignments!
Psychology
While psychology may be an interesting subject, you may lack sufficient time to handle your assignments. Don't despair; by using our academic writing service, you can be assured of perfect grades. Moreover, your grades will be consistent.
Engineering
Engineering is quite a demanding subject. Students face a lot of pressure and barely have enough time to do what they love to do. Our academic writing service got you covered! Our engineering specialists follow the paper instructions and ensure timely delivery of the paper.
Nursing
In the nursing course, you may have difficulties with literature reviews, annotated bibliographies, critical essays, and other assignments. Our nursing assignment writers will offer you professional nursing paper help at low prices.
Sociology
Truth be told, sociology papers can be quite exhausting. Our academic writing service relieves you of fatigue, pressure, and stress. You can relax and have peace of mind as our academic writers handle your sociology assignment.
Business
We take pride in having some of the best business writers in the industry. Our business writers have a lot of experience in the field. They are reliable, and you can be assured of a high-grade paper. They are able to handle business papers of any subject, length, deadline, and difficulty!
Statistics
We boast of having some of the most experienced statistics experts in the industry. Our statistics experts have diverse skills, expertise, and knowledge to handle any kind of assignment. They have access to all kinds of software to get your assignment done.
Law
Writing a law essay may prove to be an insurmountable obstacle, especially when you need to know the peculiarities of the legislative framework. Take advantage of our top-notch law specialists and get superb grades and 100% satisfaction.
What discipline/subjects do you deal in?
We have highlighted some of the most popular subjects we handle above. Those are just a tip of the iceberg. We deal in all academic disciplines since our writers are as diverse. They have been drawn from across all disciplines, and orders are assigned to those writers believed to be the best in the field. In a nutshell, there is no task we cannot handle; all you need to do is place your order with us. As long as your instructions are clear, just trust we shall deliver irrespective of the discipline.
Are your writers competent enough to handle my paper?
Our essay writers are graduates with bachelor's, masters, Ph.D., and doctorate degrees in various subjects. The minimum requirement to be an essay writer with our essay writing service is to have a college degree. All our academic writers have a minimum of two years of academic writing. We have a stringent recruitment process to ensure that we get only the most competent essay writers in the industry. We also ensure that the writers are handsomely compensated for their value. The majority of our writers are native English speakers. As such, the fluency of language and grammar is impeccable.
What if I don't like the paper?
There is a very low likelihood that you won't like the paper.
Reasons being:
When assigning your order, we match the paper's discipline with the writer's field/specialization. Since all our writers are graduates, we match the paper's subject with the field the writer studied. For instance, if it's a nursing paper, only a nursing graduate and writer will handle it. Furthermore, all our writers have academic writing experience and top-notch research skills.
We have a quality assurance that reviews the paper before it gets to you. As such, we ensure that you get a paper that meets the required standard and will most definitely make the grade.
In the event that you don't like your paper:
The writer will revise the paper up to your pleasing. You have unlimited revisions. You simply need to highlight what specifically you don't like about the paper, and the writer will make the amendments. The paper will be revised until you are satisfied. Revisions are free of charge
We will have a different writer write the paper from scratch.
Last resort, if the above does not work, we will refund your money.
Will the professor find out I didn't write the paper myself?
Not at all. All papers are written from scratch. There is no way your tutor or instructor will realize that you did not write the paper yourself. In fact, we recommend using our assignment help services for consistent results.
What if the paper is plagiarized?
We check all papers for plagiarism before we submit them. We use powerful plagiarism checking software such as SafeAssign, LopesWrite, and Turnitin. We also upload the plagiarism report so that you can review it. We understand that plagiarism is academic suicide. We would not take the risk of submitting plagiarized work and jeopardize your academic journey. Furthermore, we do not sell or use prewritten papers, and each paper is written from scratch.
When will I get my paper?
You determine when you get the paper by setting the deadline when placing the order. All papers are delivered within the deadline. We are well aware that we operate in a time-sensitive industry. As such, we have laid out strategies to ensure that the client receives the paper on time and they never miss the deadline. We understand that papers that are submitted late have some points deducted. We do not want you to miss any points due to late submission. We work on beating deadlines by huge margins in order to ensure that you have ample time to review the paper before you submit it.
Will anyone find out that I used your services?
We have a privacy and confidentiality policy that guides our work. We NEVER share any customer information with third parties. Noone will ever know that you used our assignment help services. It's only between you and us. We are bound by our policies to protect the customer's identity and information. All your information, such as your names, phone number, email, order information, and so on, are protected. We have robust security systems that ensure that your data is protected. Hacking our systems is close to impossible, and it has never happened.
How our Assignment  Help Service Works
You fill all the paper instructions in the order form. Make sure you include all the helpful materials so that our academic writers can deliver the perfect paper. It will also help to eliminate unnecessary revisions.
2.      Pay for the order
Proceed to pay for the paper so that it can be assigned to one of our expert academic writers. The paper subject is matched with the writer's area of specialization.
3.      Track the progress
You communicate with the writer and know about the progress of the paper. The client can ask the writer for drafts of the paper. The client can upload extra material and include additional instructions from the lecturer. Receive a paper.
4.      Download the paper
The paper is sent to your email and uploaded to your personal account. You also get a plagiarism report attached to your paper.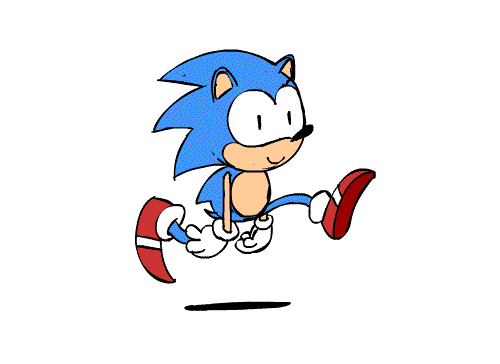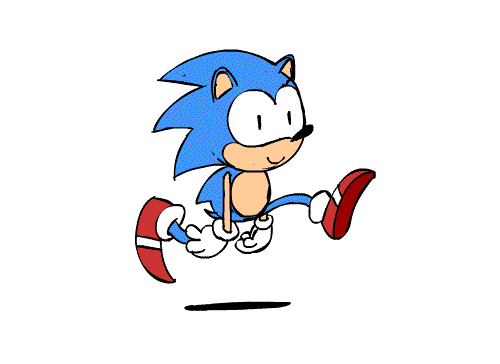 PLACE THIS ORDER OR A SIMILAR ORDER WITH US TODAY AND GET A PERFECT SCORE!!!
---