Chapter one: Introduction
Don't use plagiarized sources. Get Your Custom Essay on
3PL Firms-third party logistics providers paper
Just from $9/Page
'third party logistics providers' among others. The 3PL are firms whose role is to provide services to their clients who are customers to these firms in part or wholly (Papadopoulou, nd, p. 5). The on part customers to the 3PL firms rely on them for particular tasks along the chain of supply and distribution such as for transport services, warehouses or value addition at particular stages along the chain (Triose, 2013, para 1; PostNord AB, 2012, para 1-3 ). The customers who rely on the services of these firms wholly are such as those who involve the 3PL firms at all stages; such as in outsourcing materials, processing, storage, transportation and such other activities involved within the chain of distribution (Third Party Logistics Directory, 2005-2013, para 1-4; DPD sales up 27% in Kazakhstan, 2013, para 1). The third part logistic provision integrates specialized operations such as warehousing, transportation etc that can be customized or scaled to fit customer specifications based on the market conditions or the nature of the commodities involved. However, there is a difference between the common notion of the 3PL provision of services and provision of other services as are provided within the supply chain management. The 3PL providers who include such service as are part of the management of supply chains are called 3PSCM (third party supply chain management provider). Nevertheless, a comprehensive definition of the 3PL is the firm, which offers multiple logistic services to be used by customers with the preference of integrated or bundled together with services. There are even umbrella bodies, which represent the interests of the 3PL industries such as the IWLA (International Warehouse Logistics Association) among others (international Warehouse Logistics Association, 2013, para 1-3).
Research subject
Logistics service provision is not an entirely new industry within Kazakhstan despite the emerging trends within the industry. Industrial manufacturing has always provided the need for such logistical services as raw material supplies and outsourcing, transportation as well as specialized value addition. Just as is the case within other countries, the 3PL companies within the Kazakhstan republic specialize in forwarding freights, transport services as well as courier services among other specializations (Langley, 2013, p. 4). Besides, the development in technology in the modern-day has resulted in the newest form of 3PL services, which are 'non-asset' based services. Common technological development has been adopted for ease in communication to increase the visibility of supply chain activities, reduced costs, reduced risks as well as increased velocity in the process of logistic management (Langley, 2013, p. 4-5). The development of the industry, therefore, entails the evolution within the commodity as well as the non-commodity third party service providers. The non-commodity logistic service provision is, however, a new niche that is gaining prominence across the globe and hence is equally expected to have an impact within the general logistic environment in Kazakhstan. Such services as communication are essential tools for the success of operations within the industry hence the timeliness of the new developments.
Kazakhstan as a country, on the other hand, is centrally placed within the Eurasian continent, which serves as a central point through which Europe and Asian countries link geographically (Pearson Education, 2000-2013, para 1-3). Besides the country's advantage of geographical reasons, the country has continuously experienced growth in manufacturing industrial endowment. Logistic industry within the country is in the development and serves such countries as Kyrgyzstan, Uzbekistan as well as Turkmenistan besides linking them with the greater regional markets within Europe and Russia (International Federation of Warehousing and Logistics Associations, 2011, p. 2; Susanne and  Monica, 2005.p.1). Besides the development of the local firms, which offer logistical support, the country is experiencing an inflow of multinational logistics firms such as the GEFCO group. The country, therefore, offers an appropriate target in the study of the 3PL industry as is the focus of this research study.
Problem
The 3PL industry in Kazakhstan is undergoing evolution as influenced by the great changes that the country is experiencing in means of transport as well as technological development. Technological infrastructure for communication as well as the transport infrastructures within the country is undergoing through increased restructuring. The development within the technological sector is critical in improving the service delivery by the 3PL companies in that it aids in communication. Besides, Kazakhstan increasingly faces structuring of the transport industry with competition increasing through road, air as well as water transport. These are all factors whose effects are directly influential towards the general business environment for the 3PL firms within the country. The industry also requires regulation by the government in order to observe healthy competition and in order to have a favorable environment for business activities. This, therefore, informs the reason of this dissertation as to investigate the development of 3PL industry within Kazakhstan and evaluate the contribution of the current business environment and government policies towards the overall development of the industry.  There is a need for comprehensive analysis and evaluation on the present performance in the logistics industry within Kazakhstan in order to have a comprehensive picture of the industry. This comprehensive analysis has not been there and as a result, potential investors lack information, which would inform their decisions on investment plans. Moreover, the government would require such a comprehensive report on the status in order to have informed the policy-making process.
Justification of the problem
The role of government in the regulation of the market, as well as the creation of a favorable environment for business, cannot be assumed in such an analysis. Governments get involved in market regulation through prohibiting policies, which would restrict the entrance of new players within an industry. It also influences the business environment through policy frameworks, which influence issuing of licenses for trade, price regulation, as well as through direct participation, which in some instances creates unhealthy competition. This can be through encouraging direct foreign investments, subsidization that encourages local and international investments as well as by the provision of credit facilities, which are incentives to investors. The Kazakhstan logistics industry is facing a lot of restructuring with increased competition being experienced. Besides, technological development has an absolute impact on the welfare of the current and potential investors. Unfavorable government policies are therefore likely to have a negative influence in the development of the 3PL industry. On the other hand, favorable government policies promote the business environment, which would enhance the ease of investment within the industry as well as regulating unfavorable competition. In this understanding, therefore, this dissertation would be timely and strategic in analyzing the environment in order to identify specific obstacles that would derail the development of the industry besides understanding role that the government is playing to influence the industry.
Aims and Objectives
The development of such an industry as the 3PL has specific challenges and therefore, the necessity to study the process. Moreover, there is increased demand for the services offered by such firms and thus competence of the players within the industry is paramount. Besides the government has a role to play in increasing efficiency of the companies operating within the industry. This understanding therefore informs the objectives that this study focuses on which are:
To investigate the trends in the increasing demand of 3PL services within Kazakhstan
To analyze the level of competition within the industry in Kazakhstan and investigate the factors that influence competition
To investigate the challenges that the players in the 3PL industry face in Kazakhstan
To study the role of government in influencing the competitive environment for the firms that operate within the industry in Kazakhstan
Significance of the Study
The study of the development of 3PL industry in Kazakhstan is essential for the healthy and effective service delivery and in meeting the rising demand of such services that are offered by the 3PL firms. The findings from this study would be effective in informing on the foregoing trends in investing within the industry and the overall industrial performance. This would be useful in comparing the country's performance with performances of other countries concerning third party logistics. Understanding the competition level within the country would be instrumental in informing decisions taken by the current players and aspiring investors within the industry. Besides, the study is focused on investigating the factors responsible for influencing competition within the country in the industry of 3PL. This will also inform the government and market players on the challenges that face the industry in Kazakhstan, which would be instrumental in the pursuit of appropriate remedies to such challenges. Moreover, it is the objective of the study to analyze the role of government in creating and enabling an environment for investment within the industry and thus this study will give findings that would be relied on in influencing government decisions (Candour international, 2013, 1). The findings would be useful in influencing policy formulation and adoption by the government.
Research questions
The questions under which the research study is to be conducted include
What challenges do 3PL firms face in the country?
How is the government involved in influencing the status of the 3PL industry in the country?
How does competition influence operations of the companies in the logistics industry in Kazakhstan?
Hypothesis
This study intends to ascertain the authenticity of the following statements in the assumption regarding the topic under study.
Intense competition is experienced within the logistic industry in Kazakhstan due to the participation of local as well as international players
Competition is contributing towards increased pressure on infrastructural development within the country
The Kazakhstan government actively participates in creating enabling environment for investors within the industry
Limitations to the Study
Even though the current study is going to be highly significant to the general economy of Kazakhstan, I envision that there are some key limitations that would have to be overcome if the aim of the study would have to be achieved. These limitations are not necessarily factors that render the research irrelevant but are those factors that must be overcome if the best of the study will be made. Basic to the potential constraint is to be faced is the lack of or inability to access necessary literature materials from which secondary data is to be obtained. This is because this study will rely much on secondary data for analysis, unlike the primary data to be collected. Research analysis and evaluation of the data collection rely on some previous postulations such as theoretical guidelines as well as other deductions from previous studies as would be obtained from the review of literature. The lack of such materials as past studies, articles, and periodicals from which to access the materials would thus present a critical challenge to the overall success of this study. To this end, the researcher must have in his possession, as many works of literature as possible. The lack of sufficient literature on 3PL within the country would hence restrict the scope of the study to rely on the primary data only for analysis. The researcher also envisions a major challenge when it comes to primary data collection, where there is the likelihood that some respondents would be reluctant to provide needed information on challenges experienced as well as the levels of competition experienced within the industry. Primary data collection is subject to biasness from lack of interest while answering the questions presented in the questionnaires by sampled 3PL companies. Uncooperative respondents hamper the data collection process where untrue information may be gotten. For instance, interviews aimed at collecting financial data have higher likelihood of being biased where the respondent(s) may be unwilling to disclose the correct financial figures as required by the researcher. On the other hand, the level of education of respondents influences the level of understanding of the information required for the study and this may imply collection of unreliable data. Other challenges likely to be faced are related to financial aspects. Data collection through primary tools involves higher costs than other methods of data collection such as secondary data from literature. Costs are incurred in travelling or posting the questionnaires, actual collection through the print materials used, as well as in mobilizing respondents. Costs represent the major challenge while conducting the primary research study.
CHAPTER 2: LITERATURE REVIEW
In the United States, the emergence of the 3PL companies dates back to the late 20th century in the 1980s where ever since, the industry have experienced substantial growth. The companies in the industry within the US specialize in providing services to such other companies who are in need of outsourcing services. The industry is recorded to have greatly increased in the number of players as well as the revenue base within the country. The industry has particularly thrived in the provision of transport logistic services and forecasts project potential for an increase on the industry's influence on general 'supply chain management' practices within the country. Nevertheless, as Manatayev finds in a study, the industry in the US is not making substantial profit margins because of strategic challenges that it increasingly faces (Manatayev, 2004, p. 1-52). Main challenges are difficulties in identifying other players within the industry and hence inability to make good decisions on value proposition. This signifies commoditization, where within a competitive environment, differentiation is relatively difficult thus posing the challenge of distinguishing between customer perspectives and the prevailing market values. Through an analysis of whether the US market faces commoditization, the study found out that there is high rate of vender control within the American market, which has a great influence on logistics outsourcing for potential customers. The study also confirmed that the market experiences a high rate of commoditization and the foregoing dynamics have the capacity of negatively influencing the market both for new entrants as well as for the current players. 3PL industry within the US context is currently facing very stiff competition due to an influx of service providers with no increased awareness of the services at offer.
ART logistics is an example of 3PL companies operating within Kazakhstan as well as within other countries within the Central Asia region as well as within Russia. In an article illustrating the company's expansion within the region, the company is said to have widely spread over and increasingly aspires to expand to other countries. The major target or scope of the company's operations is within the multinationals dealing with oil, gas, mining as well as power generation within the area. Besides being based with the Asian and Russian regions, the company operates representative offices within Europe as well as within the continent of Africa. Furthermore, besides majoring on the outlined logistic services the company has aspirations in expanding on logistics involving project forwarding, rail, CTRS, LTL as well as air Logistics. According to the article, the company envisions great potential within the region of central Asia and Russia where logistic services are in high demand by the international mining, oil, power generation as well as gas companies. The article also declares that the company is strategic in service delivery through a well-distributed network of personnel at the border points, at the ground, and with long experience and expertise thus enabling it to deliver on the services required effectively (3PL News, 2013, para 1-5). This, therefore, points to the availability of operating multinational companies such as the ART within the country.
As stated by Grant et al (2006), logistics plays an important role in the economy in two ways. Firstly, businesses spend large amounts of money on logistics, which affects different economic activities – 'European businesses are expected to spend €210 billion on logistics services in 2005, representing an annual growth of 6.5 per cent' (Grant et al, 2006). Furthermore, increasing prices for logistics activities may result in increasing prices for consumers in general and decreased tax base. Secondly, many economic transactions highly depend on logistics support. For instance, if products do not arrive to the right place at the right time, customers simply cannot purchase them affecting all the economic activities in the supply chain. This, therefore, shows that transport, as a constituent part in logistics as applied within the supply chain management is a critical tool that businesses pursue for success. Besides, delays or the complete failure to deliver goods would be very costly to the companies especially those that deal with perishable products. Such companies prefer such specialized services as offered by the 3PL companies through transportation as well as handling logistics.
There are various logistic definitions of experts or professionals within the field of logistics. The CSCMP defines it as a particular part in the comprehensive supply management and whose role is planning to implement as well as controlling the processes involved. This is in relation to effective as well as the efficient flow of goods stored as well as services, which relates to exchange of information between the customer and the producer. Christopher, on the other hand, defines it as the process through which procurement processes are effectively managed (Martin, 1998 p. 7). A proper inventory system is prerequisite towards effective handling of raw materials, finished or parts of inventories as well as related information. It implies that marketing, as well as organizational channels, must be structured in the appropriate manner in order to maximize on current as well as future profits by fulfilling orders in cost effective manners.
According to these definitions, all the activities involved in logistics have to be efficient and cost-effective for the company to gain a competitive advantage and be successful. Bowersox and Closs outlines main logistical activities to include outsourcing raw materials and the handling, transportation, storage and warehousing, inventory control, industrial packaging, as well as planning production. Besides, fulfillment of an order, forecasting demand, scheduling, services to customers, materials handling, handling of return goods, as well as the disposal of the scrap (Bowersox and Closs, 1996, p. 1-4).
Another company that operates within the country is the Transimeksa, which is also a multinational company. This company is fast growing and has its operations across many countries but its headquarters are at Vilnius city. According to a case study on the company, it is noted that the company has its operations spread across various regions and countries such as within Europe (Western, Eastern, and Central) as well as within Kazakhstan. Initial operations of the company specialized on freight forwarding and transport by sea over well-developed sea corridors within the region. The company also has a good network of service providers, as well as an advanced capacity to serve virtually all types of customers except those that deal with food materials. The experience with the company over the period of growth has enabled it to enhance its service delivery to the current position where it has plans for more expansion. Among major challenges that the company has faced has been limited warehouse facilities, which has been overcome by expansion of the warehouse facilities. Besides, the company has adopted improved and more efficient inventory systems in order to realize efficiency as well as effectiveness (Transimeksa Case Study, nd, p. 1-4).
As shown above, it is wrong to hold to the perception that logistics only refers to transportation of the commodities involved. However, right understanding surrounding a range of activities, which is all part of the logistics. Moreover, as Harrison and van Hoek (2005 p. 5) highlight, there are two main components of logistics. First, logistics according to Hoek revolves around physical flow of materials as well as physical goods within the distribution channel. The processes revolve around moving goods from the supplier to centers of distribution or stores centers. Secondly, it involves information flow of demand data from the end-customer back to purchasing and to suppliers, and supply data from suppliers to the retailer, so that material flow can be accurately planned and controlled.
Material flow and information flow form main tasks of logistics, whereas logistics is a key part of overall supply chain management (SCM). Coyle et al (2003, p. 5) mention that the term 'supply chain management' has started appearing in vocabularies of CEOs, CFOs, COOs, CIOs as well as in publications of Wall Street Journal and Forbes in 1990s. Since that time, the notion of supply chain management has significantly changed within development of businesses as a whole.
By that time business, practitioners and academics have had different understandings of the concept of supply chain management, which was used more of an extension of logistics that encompasses the wider range of activities rather than logistics. Often, as Cooper reports, SCM and Logistics were previously used as synonyms (Cooper et al, 1997 p. 1-4).
Generally, external drivers such as cause business integration include globalization, technology advancement, empowered consumer, organizational consolidation and government policies as well as regulations. This rate of change has had significant impaction on notion of supply chain management. Since SCM notion has been developing within a time, practitioners and academics define it differently. Lambert et al (1998 p. 4) defined supply chain as an alignment of companies through which goods as well as services flow into the market. Nevertheless, Christopher (1998, p. 3) has a broader and comprehensive definition where the real management is seen to refer to all processes or practices engaged in the hierarchy of communication between customer as well as supplier with the motive of maximizing on gains by the two parties. This means all operations involved in supply chain must be carried out efficiently and effectively in order to save costs. Both authors imply all the processes connected for producing a product from raw material through manufacturing to delivering it to consumers.
Finally, with today's economic climate, costs are critical hence, effective SCM is a driver to improve businesses and a way to save costs. However, Christopher (2011 p. 3) argues that SCM is not only about saving costs but also about how company creates and delivers a value to customers. Therefore, SCM can be considered as a mechanism to differentiate the business and gain competitive advantage. This comprehensive approach to SCM creates competition between supply chains rather than individual businesses.
Stimpson (2012 p16-17) stated that all the products, for instance at home or office, such as furniture, electronics, books and food – are delivered to us on daily basis. The main providers of these services are known as logistics service providers (LSP) – specialist companies that organize the supply of the products needed for industry, commerce and all aspects of everyday life. Some manufacturers or retailers continue to organize their own supply chains. However, increasingly, more and more are coming to understand the advantages of accessing this very important aspect of their business to a specialist company. Therefore, this way, they can concentrate on their core competencies related to their own product and take advantage of the LSP's core competency of supply chain management.
According to Coyle et al (2003 p. 3-6), LSPs are the companies dedicated to designing and operating logistics supply chains with resources and knowledge, which is not accessible to ordinary manufacturers. LSPs continually build on the skills and experience they gain with one client, not only to develop better systems for that client, but also to use that expertise when designing solutions for other clients. It is about sharing skills, resources and expertise to ensure best practice is standard across the company. Logistics processes are equally dependent on technological progress of a company where for effectiveness as well as efficiency, the 3PL are gradually adopting advanced technological capacity while targeting more clients. Knowing where the goods are at any point is as important as physically moving them there. Logistic companies are also known to be well informed on the characteristics of the market and the prevailing g factors within. They use this knowledge to ensure the most efficient vehicles are used for a certain task, whether in the warehouse or on the road. The LSPs often invest in specialization where various specialists within the different logistical issues such as in warehouse or general management practices are assigned respective tasks. However, for effectiveness in delivering to customers, these specialists must co-work.
Moreover, LSPs can also offer the cost efficiencies of a shared user network, Instead of establishing warehousing, transport and all the other support systems for each individual client, an LSP can combine these services for a number of client companies with similar needs. The clients benefit from the combined economies of scales as well as expertise besides environment benefits from the reduced number of trucks on the road making the deliveries. The shared user option increases a client's flexibility and is useful for companies that experience significant peaks and troughs in business throughout the year, as well as for companies that are attempting to expand their sales into new regions and do not want the expenses if setting up a dedicated net work straight away.
Nowadays, there are several acronyms linked with logistics services such as 1PL, 2PL, 3PL and 4PL. Today, it is possible to face even 5PL acronym, however, Clark (2013, p.1) states that 5PL does not exist and is just a made up term to make the company name sounder. Millar (2012, p.1) explains the difference between all the acronyms where 1PLrefers to the Producer (shipper or consignee), 2PL refers to Asset based (actual carriers), 3PL refers to forwarding or Contract logistics while the 4PL refers to Supply chain management (consultancy firms).
Hertz and Alfredsson (2002), show intersection of 1PL, 2PL and 3PL where the first party is the shipper or supplier and the second party is the buyer. 4PL (Fourth-party logistics provider), also known as LLP (lead logistics provider) the firms, which provide consultancy in logistics, transportation and supply chain management. When acting as a lead logistics provider (LLP), it may also co-ordinate and integrates the services of others with complementary or supporting capabilities" (Candourinternational.com, 2013).
According to a report by Razzaque and Sheng (1998, p. 89-107), logistics industry is increasingly enjoying the outcome of increased awareness about the associated advantage derived through constant upgrade of the systems in use. There are several ways a company can handle logistics activities effectively and efficiently – make the function in-house, acquire a logistics firm or even outsource logistics function by buying the service only. Nowadays, the most growing importance is the third option – to outsource logistics function to third-party logistics service providers (Sahay and Mohan, 2006, p. 666). In addition, to cost savings, there are more advantages: access to expertise, improve customer service, access to technology and last but not the least – Client Company can focus on their core competencies.
This research focuses on third-party logistics service providers. Thoughts differ as how to best define this type of logistics provider and what services might be included. Papadopoulou (2001, p. 5) refers to it as independent firms, which provide multiple or single services (logistic) to other company(s), which are seen as the purchasing ones. Though the services providers fail to have the rights to ownership of such purchased products, they are bound on legal grounds to offer such requested logistic services though purchasing on behalf of interested company. Simply put, the logistics-offering firms are just contracted to transact the business deals on behalf of purchasing firms (Simchi-Levi, 2000 p. 1)
Although 3PLs are known as a provider of a wide range of logistics services, it is useful to categories them by their strongest assets or expertise. Coyle et al (2003) have outlined the following categories: transport based, warehouse/distribution based, forwarder based, financial-based and information-based. Transportation and warehouse based might be subsidiaries of larger organizations, thus they have access to assets of parent organization. Forward based firms with expertise of freight forwarding, while financial based have expertise in auditing and freight payment. Information based in the Internet, offering network for collaboration of shippers and carriers to improve performance and profitability.
Aprile Kazakhstan (LLP) is one other company, which provides comprehensive 3PL services within the Republic of Kazakhstan with special ocean freights offer to its clients. The company thrives in the already established relations with the logistic partners, which are the steamship lines, warehouses, tracking companies as well as ports. Besides, the company has a very extensive global partnership network through which the company is in a position to handle various kinds of transport of sea containers. The company mainly handles such containers as FCL (full container load), LCL (less than full container loads), group-age as well as consolidation and specialized equipment for handling and gauging the in/out cargo. Moreover, the company enjoys widespread distribution of its offices through which the company would meet the customer expectations through serving different cargo routes (Aprile Kazakhstan L.L.P, 2013, para 1-2).
A comprehensive analysis of the literature reviewed reveals some links between general logistic processes as well as the management practices that are adopted within managing chains of supply. It is, however, worth noting the differences notable in the definition of these terms with special attention on the 3PL and the associated services. The literature reviewed nevertheless fails to address the main theme of the study exhaustively; the 3PL firms within Kazakhstan despite the few that have addressed the participation of multinationals within the country. However, there are substantial grounds to accept the activity of such firms within the country but further research is inevitable especially by use of primary data in order to confirm these findings as well as get more insight in the matter. Many of such companies have increasingly been targeting the region of central Asia as well as parts of Russia due to the high demand of the services in oil as well as gas related exploitation within the region. The multinational companies target the rather unexploited potential in this region as the processes of exploring fuel deposits increases. Kazakhstan has been seen to be a favourable ground for such an industry as informed by the centrality of the country concerning commenting other countries. Besides, there is favourable environment for trade a reasons that is suggested by the literature through preference of companies from other nations having the country as a target within which to invest. Furthermore, the literature has shown diversification on services offered by the industry with modern trends pointing towards offering improved services due to improved technology as well as inventory systems. This points to the emergence of non-commodity logistic services such as communication services. Communication and such related logistical issues are emerging issues but very fundamental in the success of the 3PLs companies operations (Biondo, 2010, para 1-5). We therefore conclude that despite the rich potential of the country to harbour logistic business, the country is yet to be fully exploited on the dimension.
Bibliography
'Aprile Kazakhstan L.L.P', 2013.Ocean freight. Available at:< http://www.aprile.it/kz/en/ocean-freight.aspx> (Accessed on 15 November 2013)
'3PL News', 2013.A.R.T. Logistics opens global headquarters in Hong Kong. Available at:< http://www.3plnews.com/3pl/art-logistics-opens-global-headquarters-in-hong-kong.html> (Accessed on 15 November 2013)
Biondo K., 2010. What We've Got Here is Failure to Communicate. Available at:< http://www.inboundlogistics.com/cms/article/what-weve-got-here-is-failure-to-communicate/> (Accessed on 15 November 2013)
Candour international, 2013. Glossary. Available at<http://www.candourinternational.com/glossary/#F> (Accessed on 6 July 2013)
Clark, A.. 2013. 1PL, 2PL, 3PL, 4PL, 5PL?. Availableat:http://blog.logisticshelp.com.au/2013/01/1pl-2pl-3pl-4pl-5pl.html. (Accessed on 6 July 2013)
'DPD sales up 27% in Kazakhstan', 2013. Available at:< http://postandparcel.info/56592/news/companies/dpd-sales-up-27-in-kazakhstan/> (Accessed on 15 November 2013)
'International Federation of Warehousing and Logistics Associations',  2011. Warehousing & logistics international. The online journal of the International Federation of Warehousing and Logistics Associations. Available at:< http://www.warehousinglogisticsinternational.com/issues/wli2.pdf> (Accessed on 15 November 2013)
'International Warehouse Logistics Association', 2013. Available at:< http://www.iwla.com/> (Accessed on 15 November 2013)
Lambert et al. 1998. Fundamentals of Logistics Management, Boston, MA: Irwin/McGraw-Hill, Chapter 14.
Langley C. J. 2013. 2013 Third-Party Logistics Study: The State of Logistics Outsourcing. Available at:< http://www.panalpina.com/content/www/global/en/home/news_media/publications/3pl-study/_jcr_content/contentParSys/download/downloadList/german.spooler.download/2013%203PL%20Study.pdf> (Accessed on 15 November 2013)
Langley C. J., 2013. 2014 third-party logistics study The State of Logistics Outsourcing. Results and Findings of the 18th Annual Study. Available at:< http://www.capgemini.com/sites/default/files/resource/pdf/3pl_study_report_web_version.pdf >(Accessed on 15 November 2013)
Manatayev Y. Y., 2004. Commoditization of the third party logistics industry. Available at:< http://dspace.mit.edu/bitstream/handle/1721.1/28508/57341050.pdf?…> (Accessed on 15 November 2013)
Millar, M. 2012. Demystifying Logistics Outsourcing. Available at:http://combinedlogisticsnetworks.com/pattayameeting/download/Demystifying-Logistics-Outsourcing-LSP-3PL-4PL.pdf. (Accessed on 6 July 2013)
Papadopoulou C. (2012). An Overview of Third Party Logistics Industry.Massachusetts: Massachusetts Institute of Technology.
'Pearson Education', 2000-2013. Kazakhstan. Available at:< http://www.infoplease.com/country/kazakhstan.html >(Accessed on 15 November 2013)
PostNord AB, 2012. Third party logistics. Available at:<http://www.postnord.com/en/Services/Logistics/Third-party-logistics/> (Accessed on 15 November 2013)
Papadopoulou C., nd. An overview of third party logistics industry. Available at:< http://web.mit.edu/supplychain/www/sp-iscm/repository/papadop2_0202.pdf> (Accessed on 15 November 2013)
Razzaque M.A and Sheng, C.C (1998), "Outsourcing of logistics function: a literature review survey" ,International Journal of Physical Distribution & Logistics Management, 28(2), pp. 89-107.
Sahay B. S. and Mohan, R. (2006). 3PL practices: an Indian perspective. International Journal of Physical Distribution & Logistics Management. 6(1), pp.666.
Stimpson M (2012). Logistics and Transport Management. London: Cambridge Market intelligence Ltd.
Storey J. et al, 2006. Supply chain management: theory, practice, and future challenges. International Journal of Operations & Production Management, 26(7):754-774
Susanne H, and Monica A. 2005. Strategic development of third party logistics providers, Industrial Marketing Management, 32(2)
'Transimeksa Case Study', nd. Transimeksa. Available at:< http://www.accellos.com/wp-content/uploads/Transimeksa-AccellosOne-Warehouse-Case-Study.pdf> (Accessed on 15 November 2013)
'Third Party Logistics Directory', 2005-2013. Definition of Third Party Logistics. Available at:< http://www.logisticslist.com/3pl-definition.html> (Accessed on 15 November 2013)
Triose, 2013. Services: Third Party Logistics (3PL) Services. Available at:< http://www.triose.com/services/?name=Third_Party_Logistics_%283PL%29_Services> (Accessed on 15 November 2013)
---
Are you busy and do not have time to handle your assignment? Are you scared that your paper will not make the grade? Do you have responsibilities that may hinder you from turning in your assignment on time? Are you tired and can barely handle your assignment? Are your grades inconsistent?
Whichever your reason is, it is valid! You can get professional academic help from our service at affordable rates. We have a team of professional academic writers who can handle all your assignments.
Plagiarism free papers
Timely delivery
Any deadline
Skilled, Experienced Native English Writers
Subject-relevant academic writer
Adherence to paper instructions
Ability to tackle bulk assignments
Reasonable prices
24/7 Customer Support
Get superb grades consistently
Online Academic Help With Different Subjects
Literature
Students barely have time to read. We got you! Have your literature essay or book review written without having the hassle of reading the book. You can get your literature paper custom-written for you by our literature specialists.
Finance
Do you struggle with finance? No need to torture yourself if finance is not your cup of tea. You can order your finance paper from our academic writing service and get 100% original work from competent finance experts.
Computer science
Computer science is a tough subject. Fortunately, our computer science experts are up to the match. No need to stress and have sleepless nights. Our academic writers will tackle all your computer science assignments and deliver them on time. Let us handle all your python, java, ruby, JavaScript, php , C+ assignments!
Psychology
While psychology may be an interesting subject, you may lack sufficient time to handle your assignments. Don't despair; by using our academic writing service, you can be assured of perfect grades. Moreover, your grades will be consistent.
Engineering
Engineering is quite a demanding subject. Students face a lot of pressure and barely have enough time to do what they love to do. Our academic writing service got you covered! Our engineering specialists follow the paper instructions and ensure timely delivery of the paper.
Nursing
In the nursing course, you may have difficulties with literature reviews, annotated bibliographies, critical essays, and other assignments. Our nursing assignment writers will offer you professional nursing paper help at low prices.
Sociology
Truth be told, sociology papers can be quite exhausting. Our academic writing service relieves you of fatigue, pressure, and stress. You can relax and have peace of mind as our academic writers handle your sociology assignment.
Business
We take pride in having some of the best business writers in the industry. Our business writers have a lot of experience in the field. They are reliable, and you can be assured of a high-grade paper. They are able to handle business papers of any subject, length, deadline, and difficulty!
Statistics
We boast of having some of the most experienced statistics experts in the industry. Our statistics experts have diverse skills, expertise, and knowledge to handle any kind of assignment. They have access to all kinds of software to get your assignment done.
Law
Writing a law essay may prove to be an insurmountable obstacle, especially when you need to know the peculiarities of the legislative framework. Take advantage of our top-notch law specialists and get superb grades and 100% satisfaction.
What discipline/subjects do you deal in?
We have highlighted some of the most popular subjects we handle above. Those are just a tip of the iceberg. We deal in all academic disciplines since our writers are as diverse. They have been drawn from across all disciplines, and orders are assigned to those writers believed to be the best in the field. In a nutshell, there is no task we cannot handle; all you need to do is place your order with us. As long as your instructions are clear, just trust we shall deliver irrespective of the discipline.
Are your writers competent enough to handle my paper?
Our essay writers are graduates with bachelor's, masters, Ph.D., and doctorate degrees in various subjects. The minimum requirement to be an essay writer with our essay writing service is to have a college degree. All our academic writers have a minimum of two years of academic writing. We have a stringent recruitment process to ensure that we get only the most competent essay writers in the industry. We also ensure that the writers are handsomely compensated for their value. The majority of our writers are native English speakers. As such, the fluency of language and grammar is impeccable.
What if I don't like the paper?
There is a very low likelihood that you won't like the paper.
Reasons being:
When assigning your order, we match the paper's discipline with the writer's field/specialization. Since all our writers are graduates, we match the paper's subject with the field the writer studied. For instance, if it's a nursing paper, only a nursing graduate and writer will handle it. Furthermore, all our writers have academic writing experience and top-notch research skills.
We have a quality assurance that reviews the paper before it gets to you. As such, we ensure that you get a paper that meets the required standard and will most definitely make the grade.
In the event that you don't like your paper:
The writer will revise the paper up to your pleasing. You have unlimited revisions. You simply need to highlight what specifically you don't like about the paper, and the writer will make the amendments. The paper will be revised until you are satisfied. Revisions are free of charge
We will have a different writer write the paper from scratch.
Last resort, if the above does not work, we will refund your money.
Will the professor find out I didn't write the paper myself?
Not at all. All papers are written from scratch. There is no way your tutor or instructor will realize that you did not write the paper yourself. In fact, we recommend using our assignment help services for consistent results.
What if the paper is plagiarized?
We check all papers for plagiarism before we submit them. We use powerful plagiarism checking software such as SafeAssign, LopesWrite, and Turnitin. We also upload the plagiarism report so that you can review it. We understand that plagiarism is academic suicide. We would not take the risk of submitting plagiarized work and jeopardize your academic journey. Furthermore, we do not sell or use prewritten papers, and each paper is written from scratch.
When will I get my paper?
You determine when you get the paper by setting the deadline when placing the order. All papers are delivered within the deadline. We are well aware that we operate in a time-sensitive industry. As such, we have laid out strategies to ensure that the client receives the paper on time and they never miss the deadline. We understand that papers that are submitted late have some points deducted. We do not want you to miss any points due to late submission. We work on beating deadlines by huge margins in order to ensure that you have ample time to review the paper before you submit it.
Will anyone find out that I used your services?
We have a privacy and confidentiality policy that guides our work. We NEVER share any customer information with third parties. Noone will ever know that you used our assignment help services. It's only between you and us. We are bound by our policies to protect the customer's identity and information. All your information, such as your names, phone number, email, order information, and so on, are protected. We have robust security systems that ensure that your data is protected. Hacking our systems is close to impossible, and it has never happened.
How our Assignment  Help Service Works
You fill all the paper instructions in the order form. Make sure you include all the helpful materials so that our academic writers can deliver the perfect paper. It will also help to eliminate unnecessary revisions.
2.      Pay for the order
Proceed to pay for the paper so that it can be assigned to one of our expert academic writers. The paper subject is matched with the writer's area of specialization.
3.      Track the progress
You communicate with the writer and know about the progress of the paper. The client can ask the writer for drafts of the paper. The client can upload extra material and include additional instructions from the lecturer. Receive a paper.
4.      Download the paper
The paper is sent to your email and uploaded to your personal account. You also get a plagiarism report attached to your paper.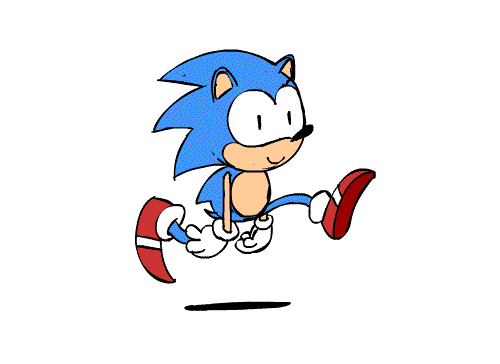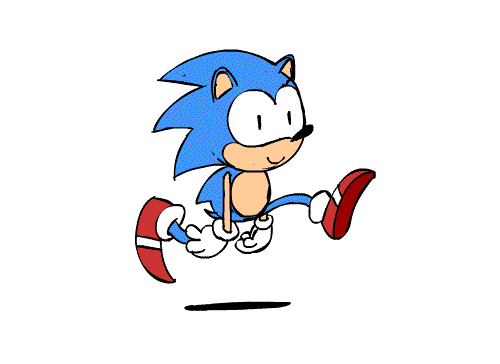 PLACE THIS ORDER OR A SIMILAR ORDER WITH US TODAY AND GET A PERFECT SCORE!!!
---